Throughout 1952, Otto Bremerman sat at his military desk in the personnel office of the Pearl Harbor Naval Base, typing up dishonorable discharges for sailors who had been accused of homosexuality. He knew that these sailors had selflessly taken on the same risks as their heterosexual counterparts to serve their country during the Korean War, but because they were gay, they would now suffer the consequences of dishonorable discharge for the rest of their lives. With each keystroke, Bremerman was reminded of his own vulnerability — he was a gay American himself, hiding his identity in a country unwilling to accept his open service.
In many states, from Bremerman's time until current day, a dishonorable discharge is treated as a felony. All service members with this characterization are barred from future military service, and depending on the severity of the discharge received, they may also be blocked from voting, unemployment benefits, participating in the GI Bill, or receiving veteran benefits such as health care, Department of Veterans Affairs disability, and ceremonial burial rights at military cemeteries. Bremerman's typing was one cog in a giant military machine that decimated the dreams and careers of thousands of outed servicemen and women. It was a fate he barely escaped himself.
Before he passed away in 2007, Bremerman's story was preserved in an oral history interview recorded in 1994 and held in the archives of San Francisco's GLBT Historical Society. His fascinating life is now the subject of The Typist, a new documentary by filmmaker Kristine Stolakis that is sweeping the festival circuit.
"I was the personnel man," Bremerman explained. "When [sailors] got caught doing things on the base or something, I'd written up their discharge, had written up their confessions, and had them signed — did all that bullshit." Despite his precarious position of authority, Bremerman seized every opportunity available to secretly warn sailors accused of homosexuality before they confessed.
"I'd tell them, keep your mouth shut; don't sign anything, even if they threaten to send you to the brig for six months, or a year or two years," said Bremerman. While carrying out his duties in the clerical office, Bremerman learned that the brig was often an empty threat used to manipulate sailors into confessing, and he was determined to help his fellow seamen avoid punishment for expressing their sexuality.
From age 12, Otto Bremerman recognized that he liked men better than women. As a young man growing up in the 1950s Midwest, he didn't have a name to describe his feelings but sensed that his secret was dangerous.
"I actually joined the Navy to get out on my own and find out what it was that I was looking for," said Bremerman. "I knew that there was something out there that I wanted, but I wasn't sure what it was."
After a few weeks on the naval base, Bremerman discovered a bar scene brimming with gay men. He now knew for certain that he was gay, but until he had his first sexual experience with a man, he still assumed that this was a temporary phase and when he left the service he would move back home, marry a woman, and have children.
"Some 6-foot corpsman at that bar decided we should go back to the YMCA — which was a block and a half away, where he had a room — and spend the night. And we went back and he carried me over the threshold, and then is when I decided that I didn't want women after all. From then on I knew I was going to be gay, forever and ever," he said, laughing.
Although he had reached a state of self-acceptance, the terror of being discovered and disenfranchised remained. In a Senate committee report released in the midst of Cold War hysteria over the threat of Communist infiltration, homosexuality was characterized as a morally depraved danger to national security on the grounds that homosexuals were more vulnerable to extortion for confidential information by foreign agents. The committee argued that homosexuals would betray their country rather than live with the consequences of being outed for their sexual orientation. The hunt for subversives took on an increasingly oppressive tone as Sen. Joseph McCarthy and his followers continued to propagate the fear of the "homosexual menace." On April 27, 1953, President Dwight Eisenhower signed Executive Order 10450, titled "Security Requirements for Government Employment." This order justified the firing of federal employees for "sexual perversion," a classification that encompassed homosexuality.
According to the National Defense Research Institute, it is estimated that dismissals from federal jobs increased tenfold in the wake of Eisenhower's order. Stripped of their livelihoods, shamed, and facing potential lasting unemployment, an unknown number of outed gay and lesbian federal employees committed suicide shortly after they were disenfranchised.
The damaging homophobic stereotypes that solidified during this period of history persisted until the 1960s, when the LGBT community began to fight back. BuzzFeed News spoke to LGBT veterans of the Korean War, Vietnam War era, Desert Storm, and the Iraq War to hear their personal experiences of resisting discrimination and fighting the tenacious battle for equality in the armed forces.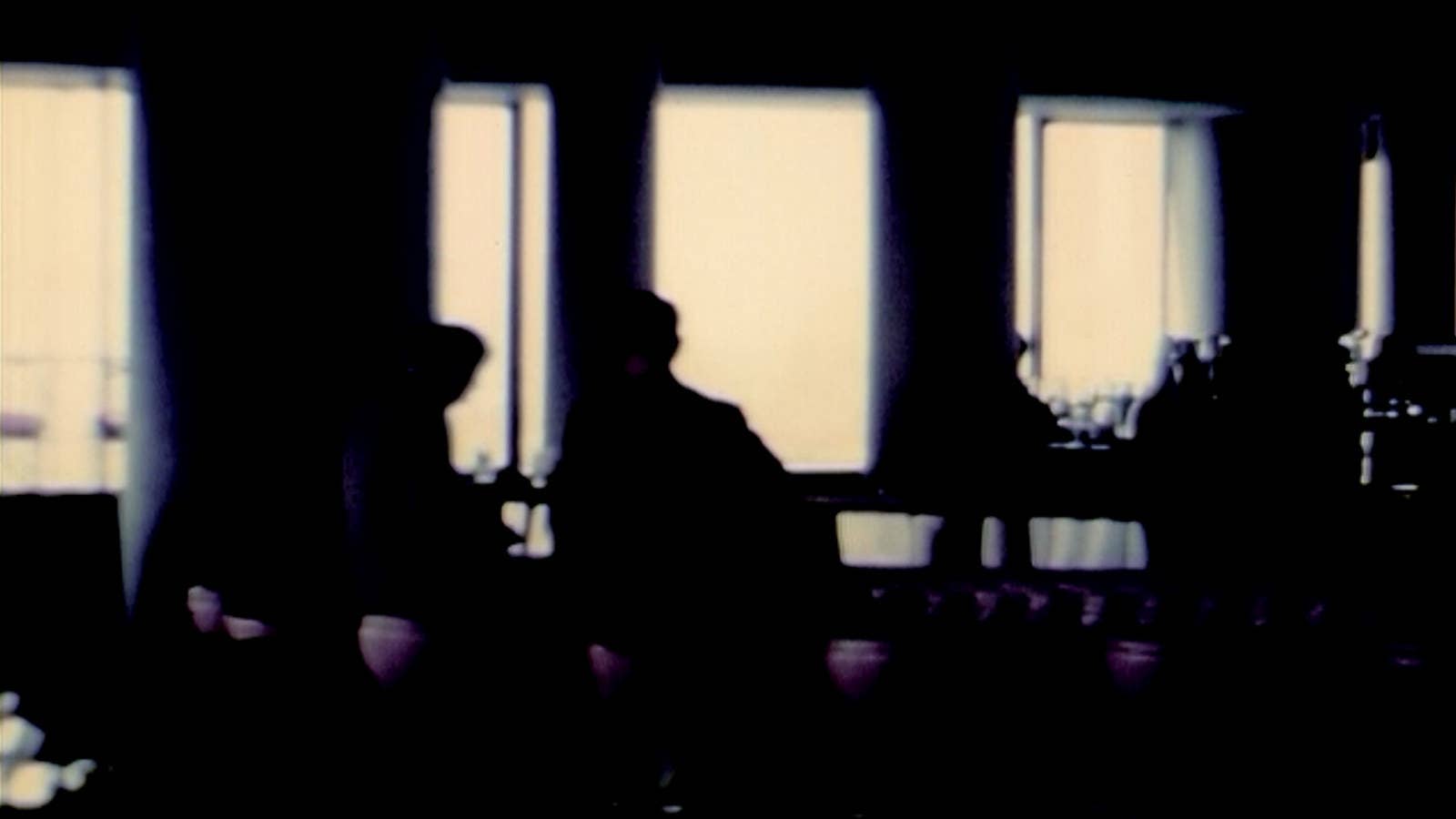 As the son of Holocaust survivors, Vietnam-era veteran Denny Meyer was raised to believe that there was nothing more important than speaking up in the face of oppression. Meyer's mother had fled Nazi Germany in 1938 shortly after Kristallnacht. Her escape was a dangerous journey by train across German-occupied Europe until she finally boarded a ship in steerage without a visa to cross the North Atlantic to safety in America.

"What was important was survival," Meyer said. "The children were the hope of the future. [They would] grow up to become doctors and lawyers, civil rights advocates, and…homosexuals," he added with a laugh.
Meyer said he and his best friend Charlie came out to each other on Long Island after sneaking into the 1964 World's Fair with a group of friends. When the other boys decided to head back home for dinner, Meyer and Charlie stayed behind.
"We walked arm in arm through the fair and Charlie began an hours-long monologue about himself while the fireworks exploded overhead," said Meyer. About halfway through Charlie's speech, Meyer realized that his friend was coming out to him.
"Charlie concluded, 'and so…I'm gay. Are you going to punch me in the nose or what?'" Meyer says that at first he was horrified because he was only 15 years old, and just beginning to understand his own feelings. "But then I said, 'Charlie, you're not the only one.'" This was the first time Meyer admitted to anyone, including himself, that he was gay. His friendship with Charlie was cemented for decades until Charlie's death from AIDS in 1991.
When Meyer went off to college, he encountered a tremendous challenge to his values. "I was openly gay in college, having a wonderful time. The anti-war protests were raging and I was neutral, but then my classmates, who took their freedom for granted, burned the American flag and it pushed my button. I said, that's my flag. It's time to pay my country for my family's freedom," said Meyer. Meyer enlisted and served in the Navy and Army Reserve for a total of 10 years, from 1968 to 1978.
Earning a free ride to college remains a major draw for many young military recruits. Desert Storm veteran Evelyn Thomas enthusiastically embraced the opportunity to get an education in return for serving her country. As an honor roll student and the African-American daughter of a single mother on government assistance in a small Southwestern town, she said that enlisting in the military was her ticket to advancing herself in the world. It wasn't until she was taken to a cinder block room for the psychological aptitude test and questioned about her sexuality that she understood she would have to hide her true essence to secure her safety.
"It should have been the happiest time in my life, because I had a plan for my future — but I was crying inside," said Thomas. "I had been living [before serving] as an out lesbian, but I knew right then and there that I had to take an oath and compromise my integrity."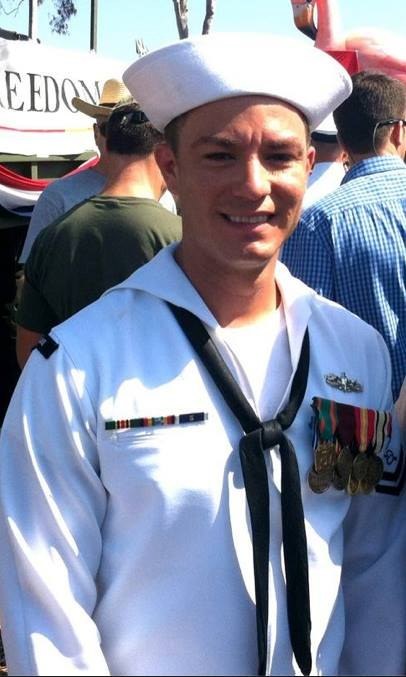 Many young men and women from small, conservative communities enlisted to escape local intolerance. Growing up in a religious suburb of Dallas, Iraq War veteran Sean Sala realized he was different when he was around 11 years old. Raised in a literalist evangelical church, he feared for his soul.
"I didn't believe being gay was OK; I didn't believe God approved," said Sala. "People told me I was possessed and that I would go to hell. I had no one else to talk to, and so I believed them."
For the next seven years, Sala immersed himself in his faith. He planned to become a minister and one day run his own megachurch. However, the gay feelings wouldn't leave him, and so in a final attempt to "fix" his sexuality, his family and spiritual advisers sent him to gay reparative therapy.
"I was told being gay was a problem and that we needed to figure out why I was gay," said Sala. "They wanted to know how many times I masturbated, what I thought about, who I was attracted to, if I had any wild encounters."
Sala says the therapist couldn't find a psychological rationale to explain his homosexuality, so the therapist attempted to persuade him that he had been molested as a child and didn't remember. Sala insisted that he had never been touched inappropriately and began to feel increasingly hopeless about his future.
"I almost took my own life with a gun when I was 21 years old," said Sala. He joined the Navy shortly after the beginning of the Iraq War to escape his oppressive community and fulfill his patriotic duty. As he fled from intolerance, he did not realize that he was also running toward it.

For many service members, enlisting in the military was the first time they were exposed to others who secretly shared their sexual orientation. Although ecstatic to discover they weren't alone in their feelings, the LGBT veterans BuzzFeed News interviewed lived in constant fear of being outed during their respective times in the service.
"There were quite a few flaming queens in my boot camp, and most of them were kicked out before the end of the boot camp period. They just disappeared. They were there one day and gone the next. You never knew. Everybody suspected that they got caught and got shipped out, but you didn't know what really happened to them," said Bremerman.
The military's dismissal of LGBT service members was further escalated by the introduction of psychiatrists into the ranks. In 1942, military psychiatrists declared that homosexuals had "psychopathic personality disorders" that made them unfit to fight. Between World War II and the repeal of "don't ask, don't tell," approximately 114,000 members of the U.S. military were expelled with dishonorable or other less-than-honorable discharges because of their sexual orientation.
"One day, I was called away from my station and told that they were conducting an investigation for a clearance. I was so worried that I was about to get caught that I was nauseous," Meyer said. "They told me they found out I was a — and I was so afraid that they knew my secret — but then they [finished with] 'user of marijuana.' I just sat there and looked perplexed. I was so relieved, but my heart didn't stop beating for a week, and I haven't forgotten the fear in that moment since, which is a form of PTSD."
Meyer managed to hide his sexuality for his full 10 years of dedicated service in the late '60s and '70s. Not only did he compromise his identity to serve his country, but he also sacrificed his health. "I jumped out of helicopters with 80 pounds of gear and landed on my boots," said Meyer. As a result, Meyer said he now suffers from painful spinal degeneration and cancer due to his exposure to various military chemical agents. He offered some words of advice to the current generation of service members: "Don't jump out of helicopters. It fucks up your back!"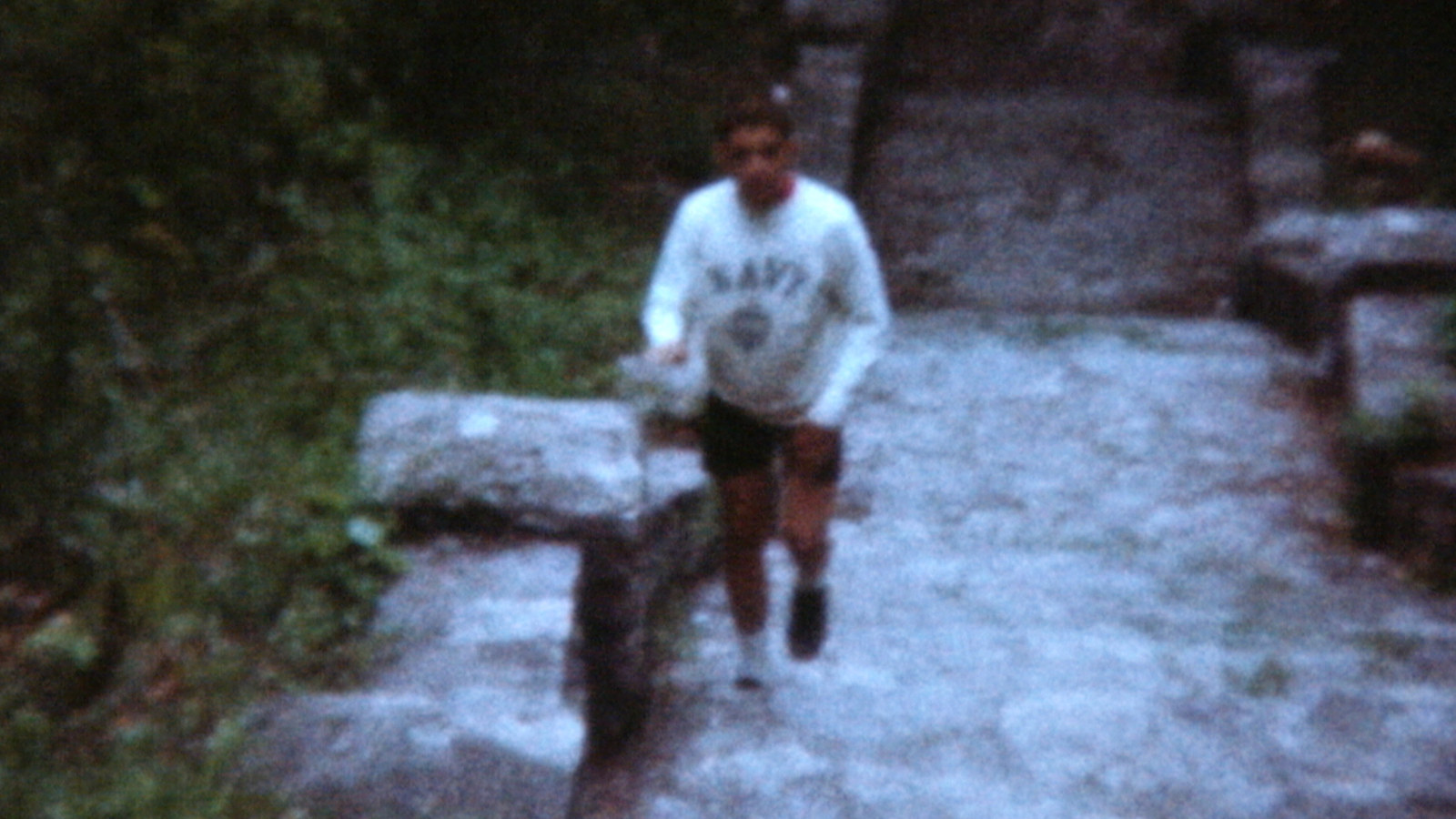 The "don't ask, don't tell" policy — which was implemented in 1994 by the Clinton administration and in effect until September 2011 — prohibited military personnel from discriminating against or harassing closeted LGB service members or applicants, while barring openly LGB persons from military service. While serving in silence during that period, many members of the armed forces were verbally humiliated, tortured, or raped because of their real or perceived homosexuality, and now suffer from debilitating mental illness such as depression, anxiety, and post-traumatic stress disorder.

While living in the barracks at Camp Pendleton, Evelyn Thomas, the Desert Storm veteran, said that her roommates broke into her locker and stole a letter from her mother, which mentioned a woman Thomas was dating. The two women turned it in to her commanding officer and she was transferred to a room in another part of the camp, isolated from all of the other soldiers.
"I was correctively raped by four Marines. They were trying to change me from being homosexual. I got pregnant. In order to hush me up, they transferred me again to a different battalion and labeled me as a problem Marine," said Thomas. "My son, Taj Amin Thomas, was born on June 14, 1990, and died June 15, 1990. He was delivered through an emergency C-section and I almost died on the table. My body and mental health couldn't handle the trauma."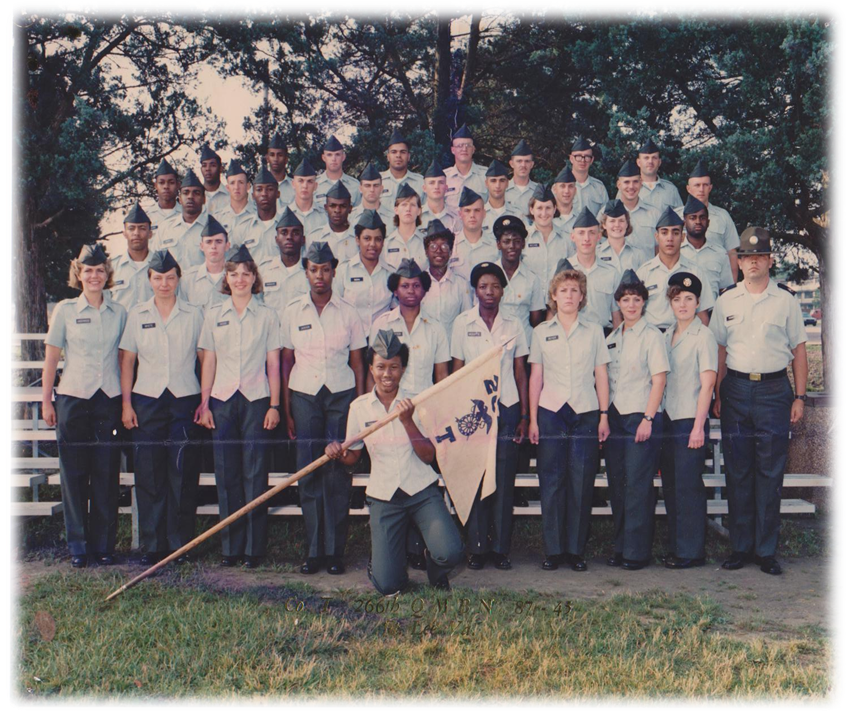 Thomas says the men were never punished for their crime, because according to the restrictive chain of command procedures, she couldn't report it to anyone except for her immediate supervisor — and her immediate supervisor was one of the men who raped her.
"The only justice I can try to get is filing on my son's behalf, but I don't think there will ever be any real justice," said Thomas. "What I can do, to begin to heal with this, is to help other survivors of trauma and give someone the strength to tell someone till someone helps you."
Despite taking on enormous risks to their health and safety, many disabled LGBT veterans have difficulty securing VA health benefits for themselves and their families when they leave the military.
Transgender man and disabled veteran Gene Silvestri says he always felt more male than female, but was stuck in a deep denial. He initially came out to his family as a lesbian to explain his attraction to women, but knew he was still hiding from his authentic self.
"I have a lot of family members who were in the military, and I grew up hearing glamorized stories about WWII," said Silvestri. "The idea of being in the service felt like an opportunity to finally tap into my masculine side, travel, and get an education."
When he enlisted in 2002 under "don't ask, don't tell," Silvestri was still presenting as a female, but says the sergeants and some of the female troops made it known that they didn't like his short haircut and "masculine tonality." He quickly became a target for belittling and teasing in the ranks. While a sergeant shouted demeaning slurs at him during a training exercise, Silvestri fell 50 feet off of a Warrior Tower, landing on his back and sustaining serious injuries.
"I ignored that I was in pain and was cleared to finish the rest of the exercises before a different sergeant finally said I better go to the medical bay," said Silvestri. "The fractures in my hip and knees never healed right, and so I just kept getting reinjured." Ultimately, Silvestri earned an honorable medical discharge and returned to civilian life.
"It was a relief to get out of the toxicity and negativity because they made me feel like I was gross and disgusting," said Silvestri.
Silvestri was still living as a lesbian when, in 2008, he met the woman he would eventually marry in 2013. Emboldened by her love and support, he continued seeking appropriate VA medical disability benefits, spending a total of six years fighting for them before transitioning hormonally in 2011. Silvestri says the onerous bureaucratic process of proving his eligibility for coverage and his overwhelming fear of being outed by a VA staff member had prevented him from immediately seeking critical care earlier for his serious injuries.
The Veterans Health Administration issued a directive in 2011 to establish uniform, respectful policies for providing care to transgender veterans, but Silvestri says in his position as veterans affairs coordinator for the American Military Partners Association, he's found that the enforcement of the directive is inconsistent based on which clinic or hospital a veteran visits. Many transgender veterans receive coverage for hormone therapy; some are denied. Currently, no transgender service members are entitled to coverage for sex reassignment surgery, as the VA classifies it as a cosmetic procedure. Some transgender service members report they were treated with dignity and sensitivity; others say they were humiliated and dehumanized. Silvestri says additional training and education of health care staff is necessary to ensure that all LGBT service members feel comfortable and safe seeking medical care.

Leaving the military is a great relief for many LGBT veterans. Following World War II, thousands of gay veterans settled in San Francisco, a port city where many dishonorably discharged sailors were released from the Navy. This diaspora continued throughout future times of war; the San Francisco Bay Area quickly became known as the "gay mecca" of the United States for its vibrant and politically active gay community.

"Homophobia used to be universal. It was my generation that demonstrated in the streets and then dressed up in suits and negotiated with politicians to stop the demonstrations. It took decades, but we saw changes," said Meyer.
By the mid-1980s, the HIV/AIDS crisis was devastating the San Francisco gay community. When Meyer lost his partner of over 20 years to AIDS, he decided it was time to move on. "When he died, I left. There were two kinds of people in San Francisco at that time: those who were dying, and those who were taking care of them," he said.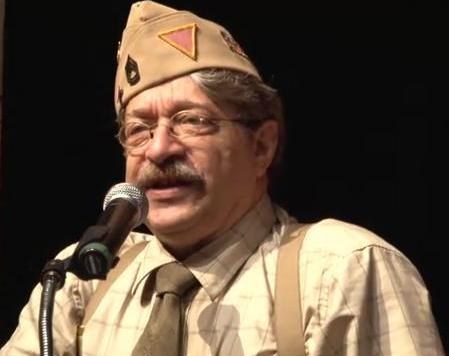 Today, Meyer devotes all of his time to advocating for LGBT rights in the military as the national public affairs officer of the American Veterans for Equal Rights organization. He frequently gives talks to young people, in hopes that they will carry the torch and continue where his generation left off in the long fight for equality.
As each year passes and more soldiers fall, LGBT veterans and their allies continue to struggle against institutionalized discrimination in hopes that one day their country will fully appreciate the depth of their sacrifice and the equality of their humanity.
Thomas and her wife of 24 years founded The Sanctuary Project Veterans (SPV), an activist outreach ministry near Camp Pendleton to create a safe space for LGBT service members to be heard and respected. They formerly ran a summer camp for children with HIV and AIDS, among other community support projects. "It's heart-aching work, but fulfilling work," said Thomas.
After enduring institutionalized homophobia through three difficult tours of Iraq, Sala says his exposure to oppression has transformed the nature of his patriotism. He now works as a full-time activist and is pursuing a career as a civil rights attorney. In addition to supporting the LGBT community, he is determined to advocate for the rights of women and people of color.
"I still love my country, but now I feel — in the words of Martin Luther King — that the true greatness of America is our right to protest for equal rights," said Sala. As a co-founder of the Military Freedom Coalition, an organization committed to furthering respect for and education on transgender service, Sala feels the LGB community has a responsibility to help their transgender allies who did not benefit from the repeal of "don't ask, don't tell."
Current military regulations prohibit transgender persons from enlistment into the armed forces, regardless of whether they have medically transitioned or not — yet nearly 150,000 closeted transgender individuals have served in the U.S. armed forces or are currently on active duty, according to findings in a Williams Institute study, "Transgender Military Service in the United States."
"I encourage transgender military to start coming out in droves — people don't need to rebel against the military, but they need to start telling their stories," said Sala.
In a March 2014 Palm Center report, the Transgender Military Service Commission found that "there is no compelling medical rationale for banning transgender military service, and that eliminating the ban would advance a number of military interests, including enabling commanders to better care for their service members. The military and state department has ignored this reclassification by the medical community and continues to bar transgender individuals from open service.
"The United States military needs to catch up with the rest of the world and change these antiquated policies," said transgender veteran Silvestri. "Eighteen other nations allow open transgender military service in some capacity including Canada, France, Germany, Spain, Israel, Australia, and the United Kingdom."
Silvestri now serves as the veterans affairs coordinator for the American Military Partner Association (AMPA), as a board member at large for the Transgender American Veterans Association (TAVA), and in several other activist groups. He says he's advocating for change on a national level so that LGBT veterans and their families can finally receive the VA benefits they have earned and deserve. He is optimistic about the future.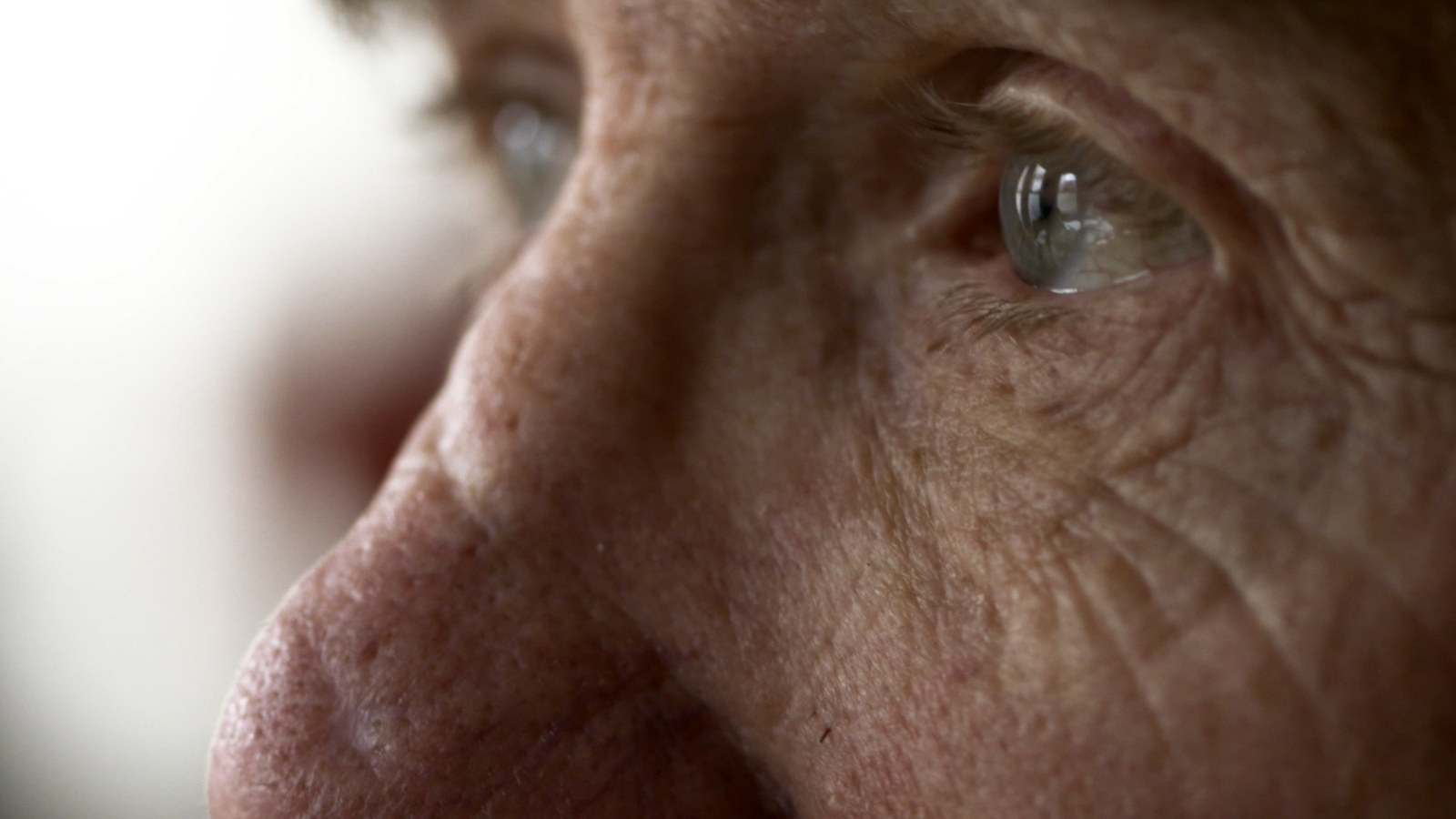 The tireless efforts of activists have won many historic victories for LGBT service members, but significant legal and administrative barriers to full equality remain for touring same-sex married couples, transgender military families, and veterans who received a less-than-honorable discharge before the repeal of "don't ask, don't tell." Progressive lawmakers and advocates continue to fight against these policies of blatant discrimination in hopes that LGBT soldiers will one day receive the same civil rights, freedom and equality they often risk their lives to defend.

Same-sex military couples who rotate assignments every two to three years and often have little to no choice as to where they are stationed currently have no recourse if they are serving in a state that doesn't honor their legal marriage and parental rights. Without nationwide recognition of marriage equality, military couples who retire from the service in a state that bans same-sex marriage cannot receive the federal veterans benefits they earned. In the latest Gallup poll, 60% of Americans say they believe marriage between same-sex couples should be recognized by law, with the same rights and privileges as traditional marriages. The Supreme Court is expected to rule on same-sex marriage by the end of June.
Transgender service members cannot serve openly; they and their families may go without necessary medical and mental health care to avoid being discovered and discharged. Many must hide their life outside of work and don't bring their family members to award or advancement ceremonies for fear of losing their job and financial security. Military policies requiring them to wear uniforms designed for a gender to which they no longer conform is a humiliating experience for many transgender service members. Until recently, transgender veterans could not apply to have their legal name changes reflected on DD214 discharge paperwork. Presenting a DD214 form with a prior name listed was distressing for transgender veterans who did not want to disclose their former gender status every time they presented this paperwork — for example, to a prospective employer. In a recent legal victory won by the LGBT Bar Association, transgender veterans now have the right to correct their records.
LGB veterans who received a less than honorable discharge based solely on their sexual orientation between World War II and the repeal of "don't ask, don't tell" in 2011 still encounter difficulties securing civilian employment and VA benefits because of their tarnished military record. The Department of Defense allows members to appeal their discharge characterization and change their discharge narrative, but the process is unnecessarily complicated, often requiring LGB service members to retain legal counsel to help them navigate the system, and produce paperwork and evidence that other service members were not asked to provide.
A piece of proposed legislation, the Restore Honor to Service Members Act, seeks to ensure that these veterans receive a timely, consistent, and transparent review of their records so that they have the opportunity to upgrade their discharge to honorable and remove discriminatory reference to their sexual orientation. Currently, there is no legal requirement that the appeals process remain available to LGB service members seeking corrective action.

In an effort to honor one gay veteran's legacy, Stolakis made Otto Bremerman's divided allegiance to his country and his sexuality the focus of her documentary The Typist, which she filmed while earning her MFA at Stanford University. She found Bremerman's story while seeking information about her uncle, who had painfully struggled to make peace with his hidden transgender identity until his sudden, accidental death the previous summer.

"I wanted to make a film about my uncle who came of age in the 1950s, but in researching about his life, I realized I was still too emotionally close to him and his death to pursue that story," said Stolakis.
Bremerman completed his term of service in 1954 without being discovered. That same year, the Navy discharged 1,353 gay sailors. Bremerman went on to live a meaningful life in San Francisco where he met his partner of 48 years through mutual friends. Together, they purchased apartment buildings and rented them out to people with HIV/AIDS who couldn't secure housing anywhere else.
"Reading about Bremerman and the way he was able to shrug off the homophobia and live a really happy and full life in San Francisco felt almost like a foil for my uncle, who deeply internalized the transphobia and was never able to live his life as an out transgender person," said Stolakis. To honor the memories of both men, she wove together actor re-enactments of excerpts from Bremerman's audio interview and beautiful home video footage of her uncle as a young man.
"I hope people remember that those who experienced discrimination and end up being summed up in numbers and statistics in history books were real people with real experiences that resemble our own process of self-discovery in figuring out who we are," said Stolakis.
Over the course of his lifetime, Bremerman witnessed a brilliant revolution for LGBT civil rights and continued to fight for decades, in hopes that one day, service members like the sailors he regrettably discharged would never again have to choose between their country and expressing their true essence. On Memorial Day, gay, lesbian, bisexual, and transgender veterans reflect not only on the honorable sacrifice of America's fallen soldiers, but also on the fear, disrespect, and abuse they endured while serving their country. The long history of discrimination against LGBT service members spans wars and generations, taking forms ranging from homophobic remarks and dishonorable discharge to rape, torture, and homicide.
To commemorate the long history of LGBT service in the military, the National LGBT Veterans Memorial Project is currently fundraising to build a memorial at the Congressional Cemetery in Washington, D.C.
"The monument will be a lasting testament to not only those who served prior to the repeal, but to those who continue to serve in the future," said Nancy Russell, chair of the National LGBT Veterans Memorial Project. "We also want to preserve the stories of those who are willing to share them with us by providing a research database at the cemetery for anyone who has an interest. The memorial will provide a place for family, friends, tourists, and other service members to sit and reflect on the lives and sacrifice of those they hold dear."
The completed memorial will reside near the grave of Leonard Matlovich, a gay war hero who became a revolutionary leader in the gay rights movement after he was discharged from the Air Force in the early 1970s. The inscription on Matlovich's tombstone famously reads, "They gave me a medal for killing two men and a discharge for loving one."
You can watch the trailer for The Typist below:
Gene Silvestri met the woman he would eventually marry in 2008; they married in 2013. An earlier version of this story said they both met and married in 2008.