Bonjour! It's presidential election season in France, and this year a lot more people than usual are paying attention.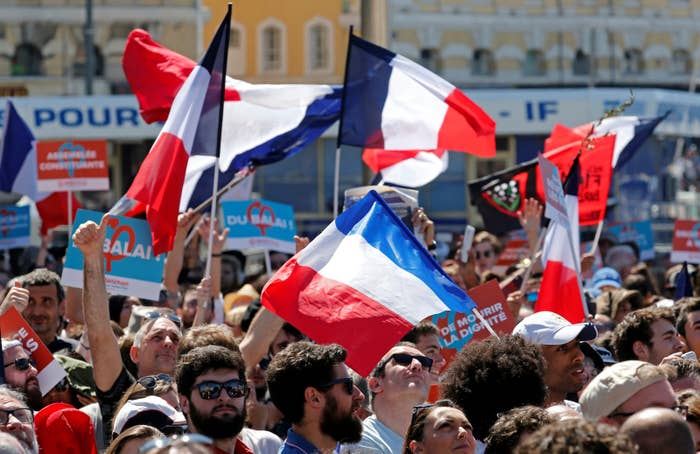 Many are watching to see if France will join the wave of populist nationalism sweeping the globe, with far-right leader — and Trump admirer — Marine Le Pen running a close second in the latest polls.
This being France though, things are a ~little~ complicated. The election includes two separate votes: a first round on April 23, between the 11(!!!) presidential hopefuls, and a May 7 runoff between the top two, if no candidate earns more than 50% of the votes.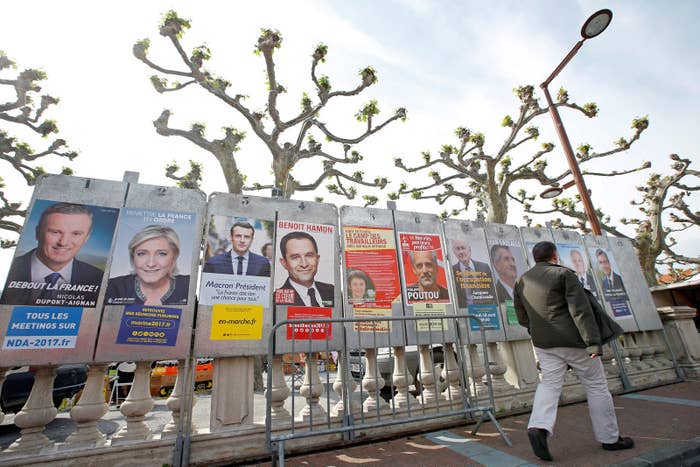 This system means it's possible for a candidate to win the first round of the election but lose in the second. Weird? Well, not if you can think of a electoral system where you can lose the election even after winning the popular vote.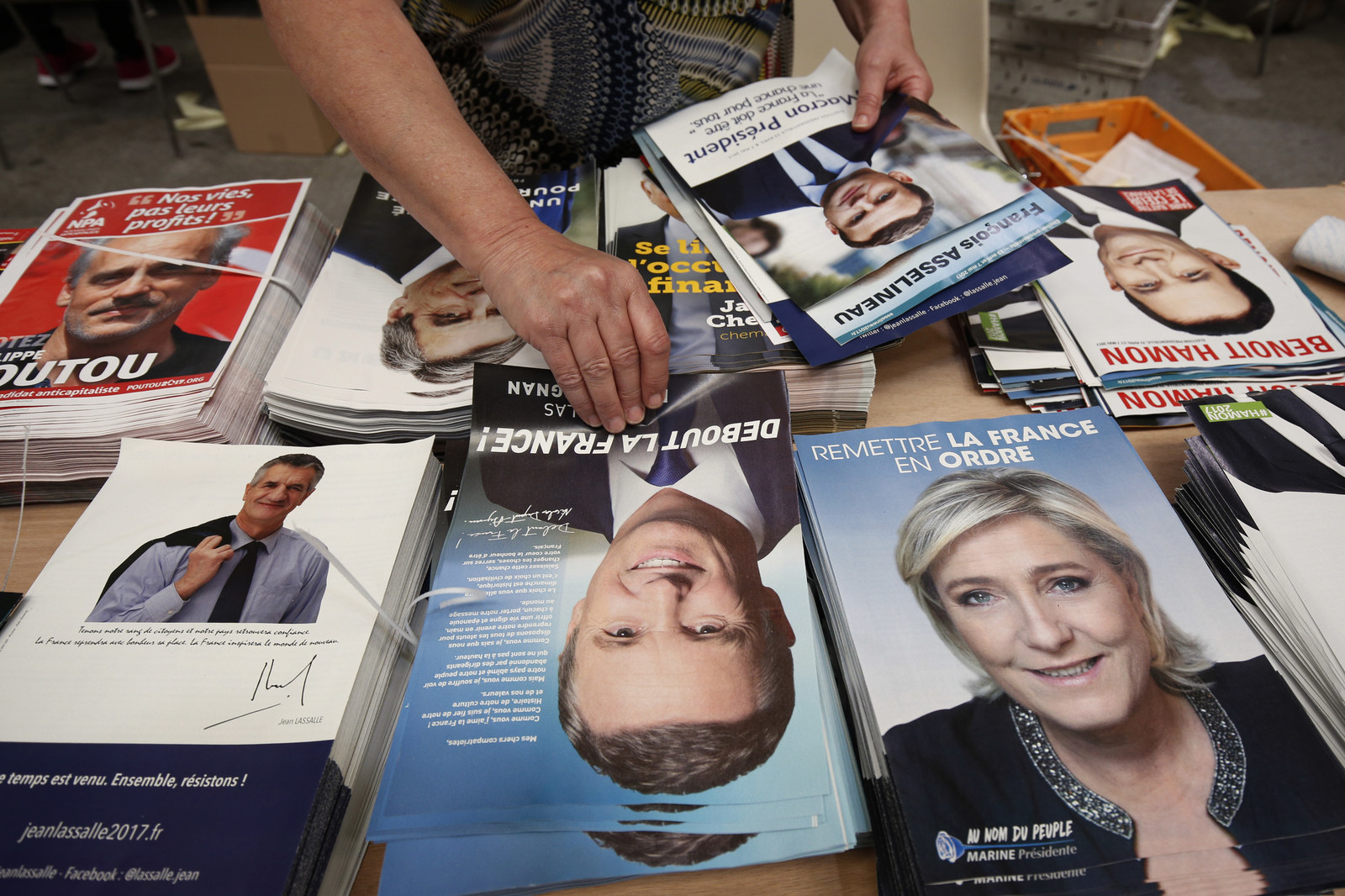 OK — allons-y! Let's meet some of the people who want to be the next president of France.
We also have a quick rundown that compares the candidates to different kinds of Haribo candy, if you want the short and, um, sweet version.
This is Emmanuel Macron, a 39-year-old independent who resigned from his post as President François Hollande's economy minister so he could run for president. At the moment, he's narrowly leading the first-round polls (23.1%) and favored to win handily over Le Pen in the second round.
Just behind Macron in the first-round polls (22.4%), there's Marine Le Pen of the far-right, anti-globalization, anti-immigration National Front. She's a fan of horses, as you can see by her campaign office decor.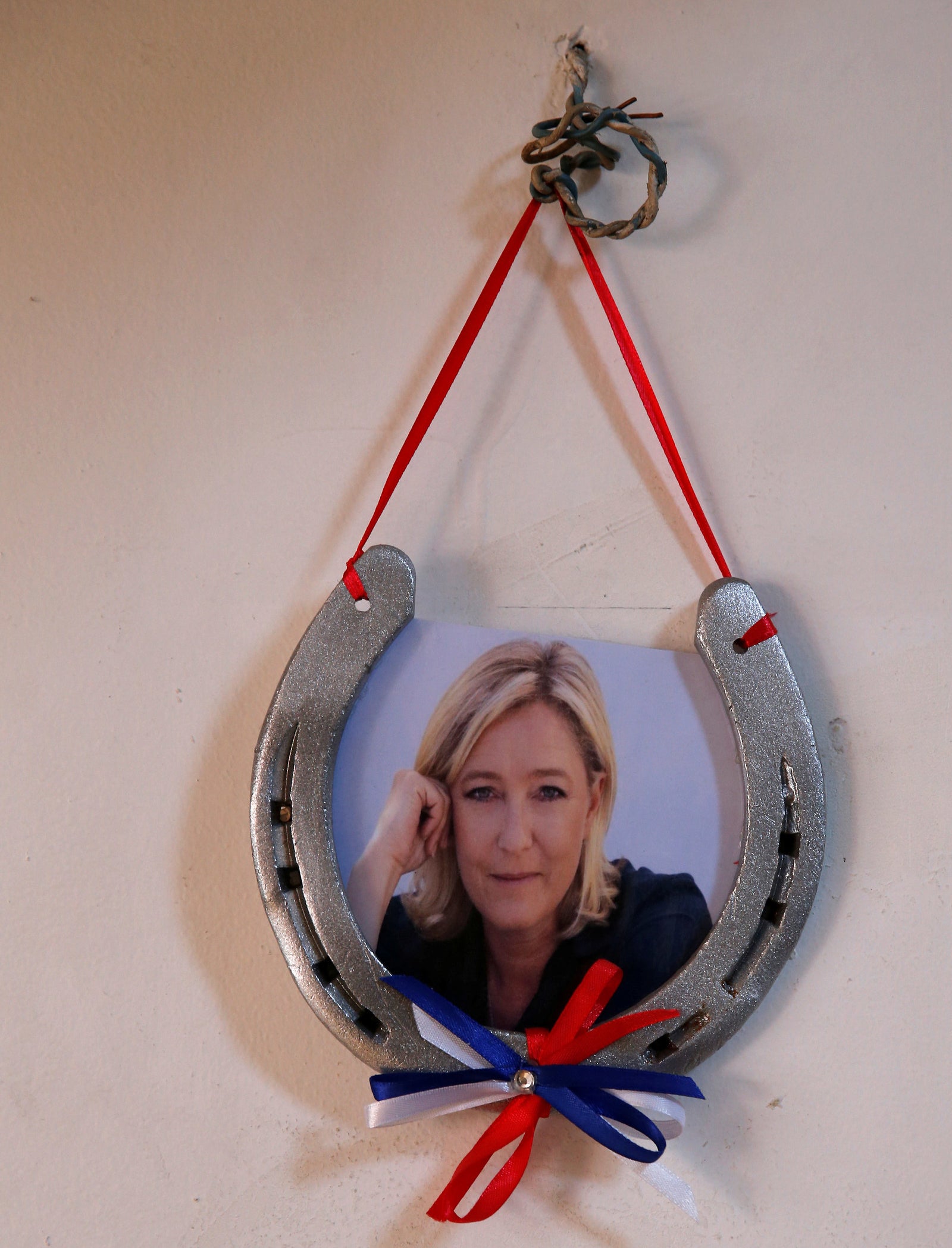 Young National Front voters told BuzzFeed News that there is "an awareness that this time we could conquer the Élysée," though many of them said they don't openly talk about their support for Le Pen.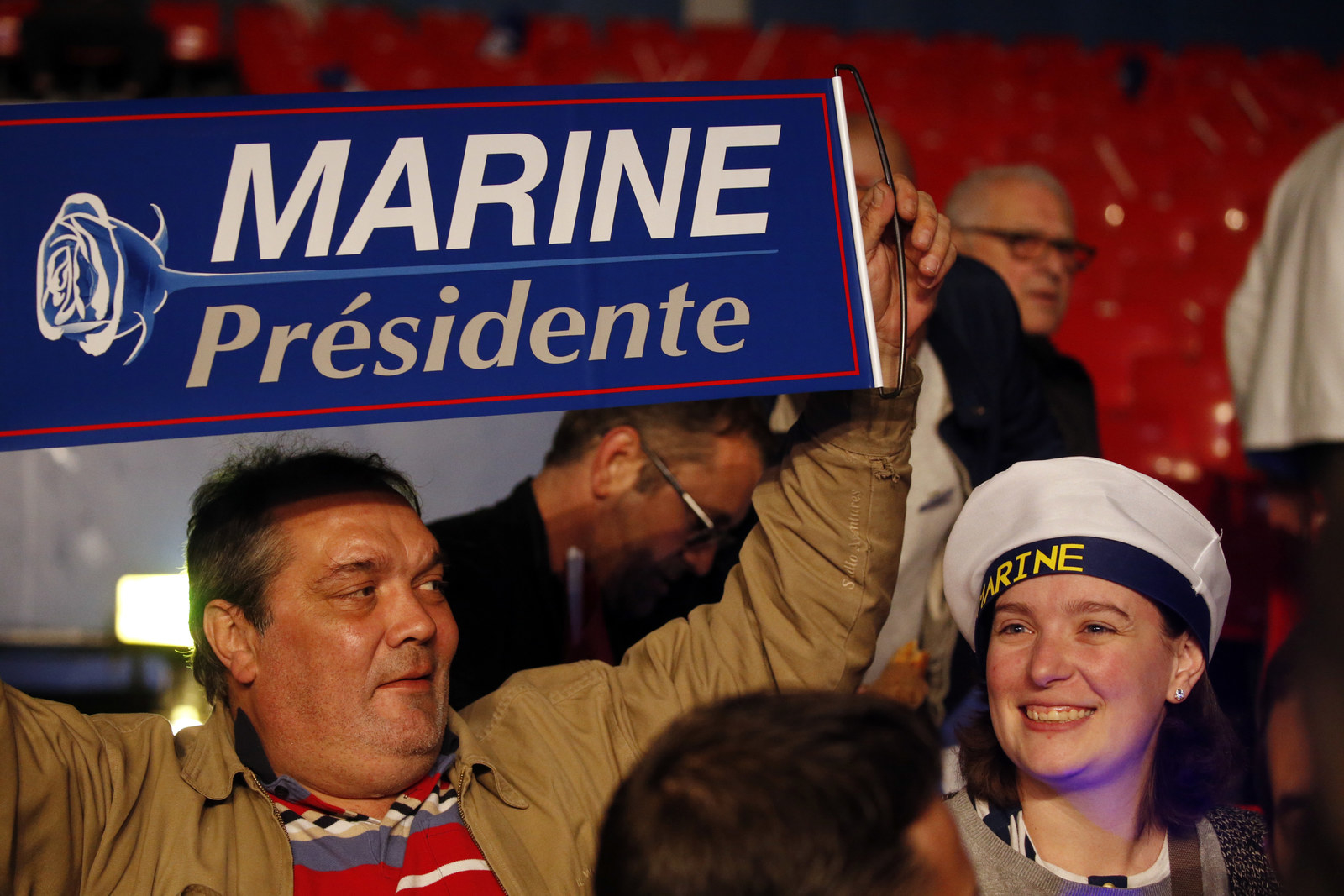 Next we have François Fillon, the scandal-dogged Republican candidate, currently tied for third in the first-round poll (19.3%). He served as Nicolas Sarkozy's prime minister from 2007–2012.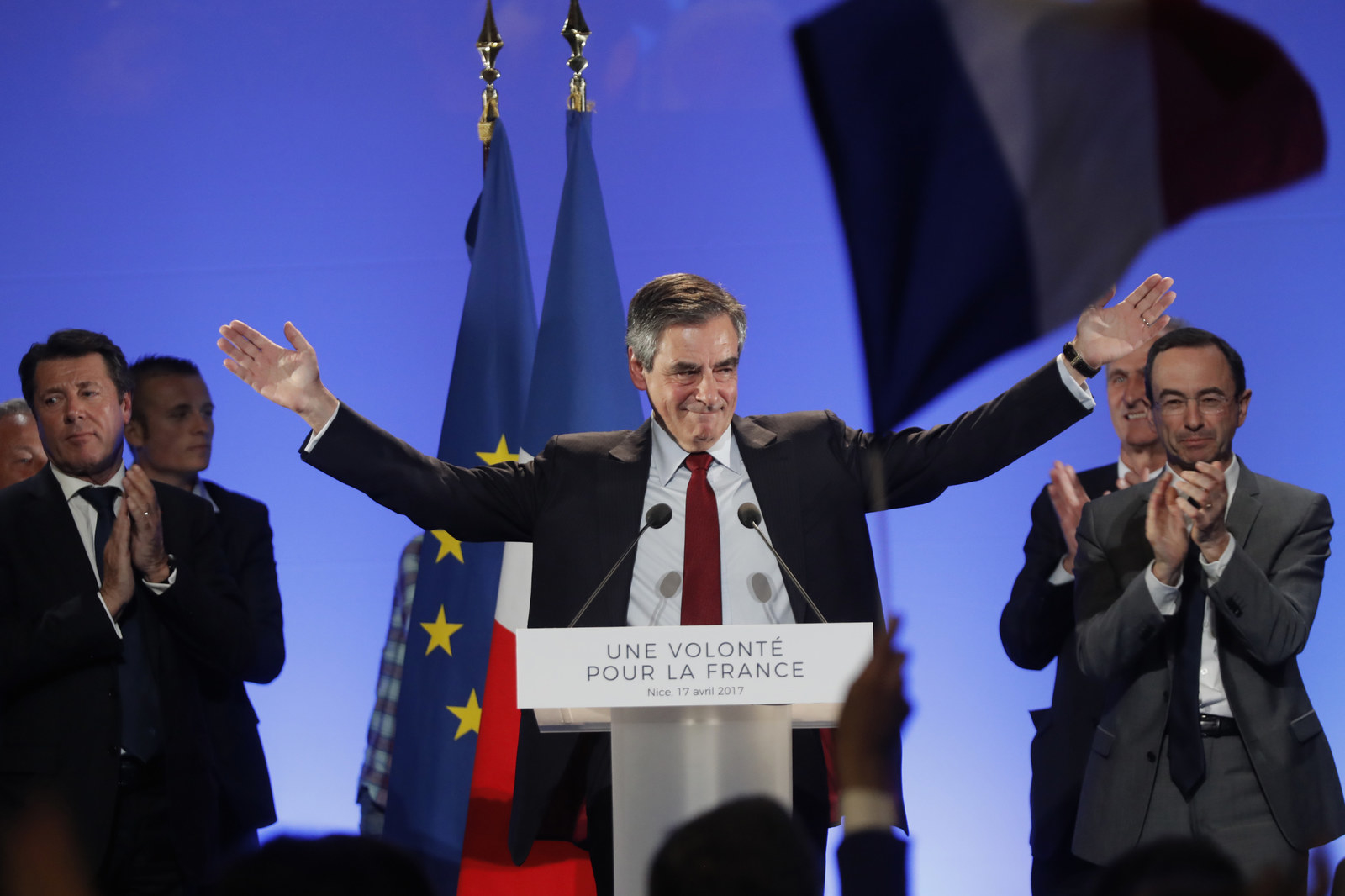 At the beginning of this year, Fillon was favored to win the second round over Le Pen — until a French newspaper reported that he had allegedly paid his wife with state funds for work she didn't actually do.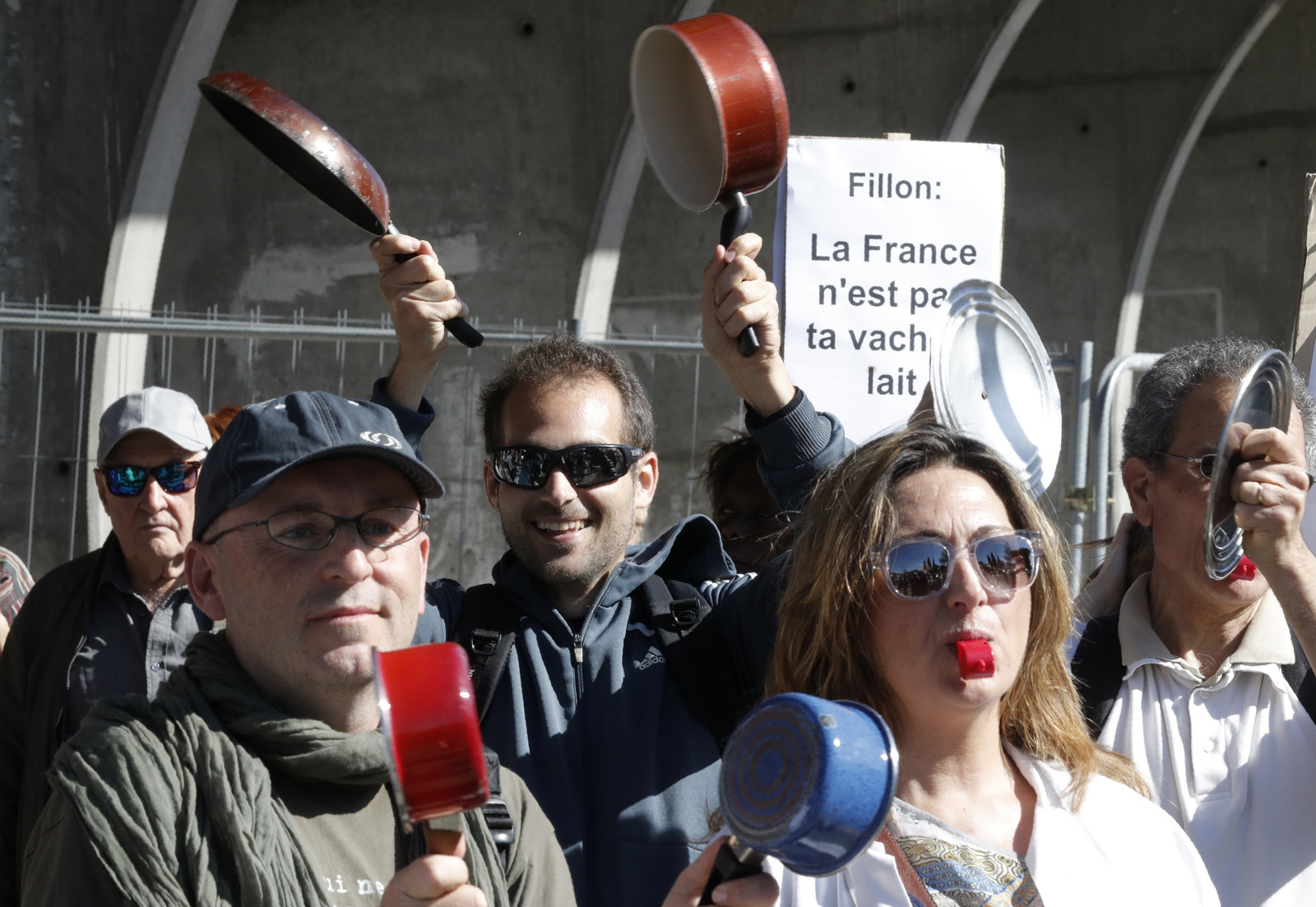 Neck and neck with Fillon in third place is far-left candidate Jean-Luc Mélenchon. He's surged in the polls over the last few weeks, surprising a lot of people.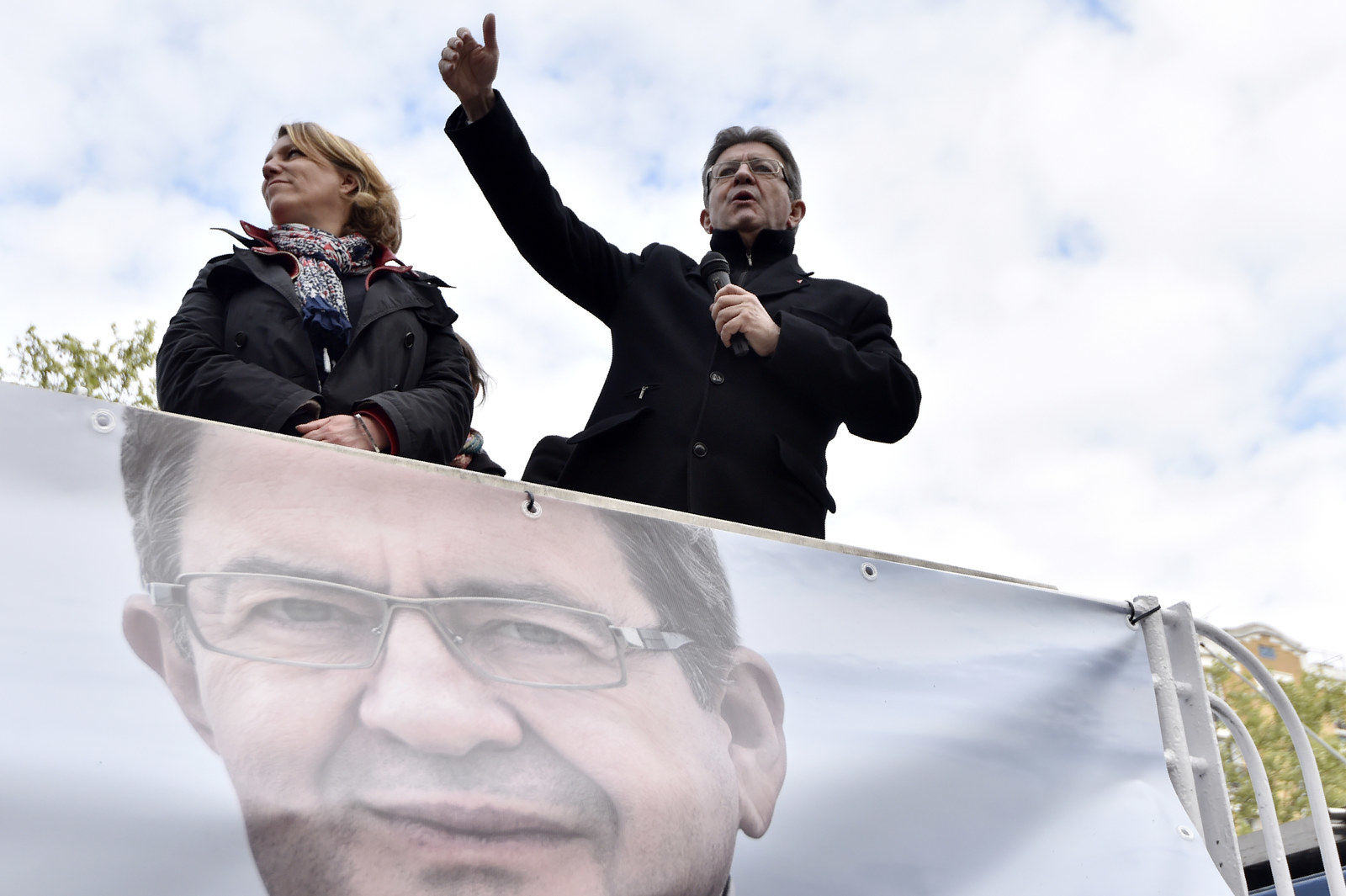 Anyway, Mélenchon's vision of an unsubmissive/indomitable/unbowed/untamed/rebellious France includes taxing the country's richest people 100%, reducing the workweek to four days, raising the minimum wage, transitioning to renewable energy, and staying out of new free trade agreements.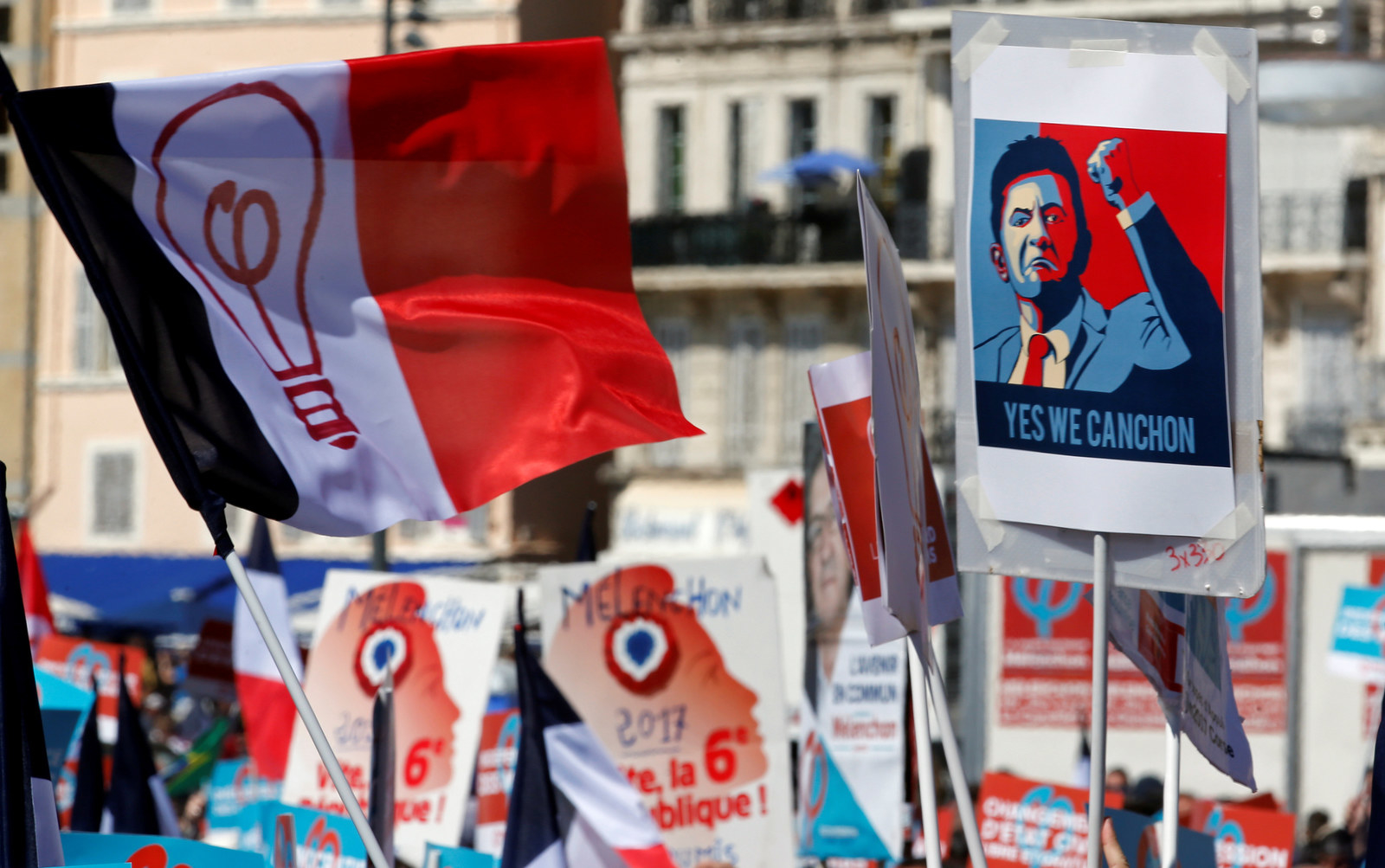 Mélenchon's rise hasn't been good for Socialist candidate Benoît Hamon, who's dipped to 8% in the latest polls. He doesn't have a great shot at advancing to the second round, but he does have some of the best campaign pictures.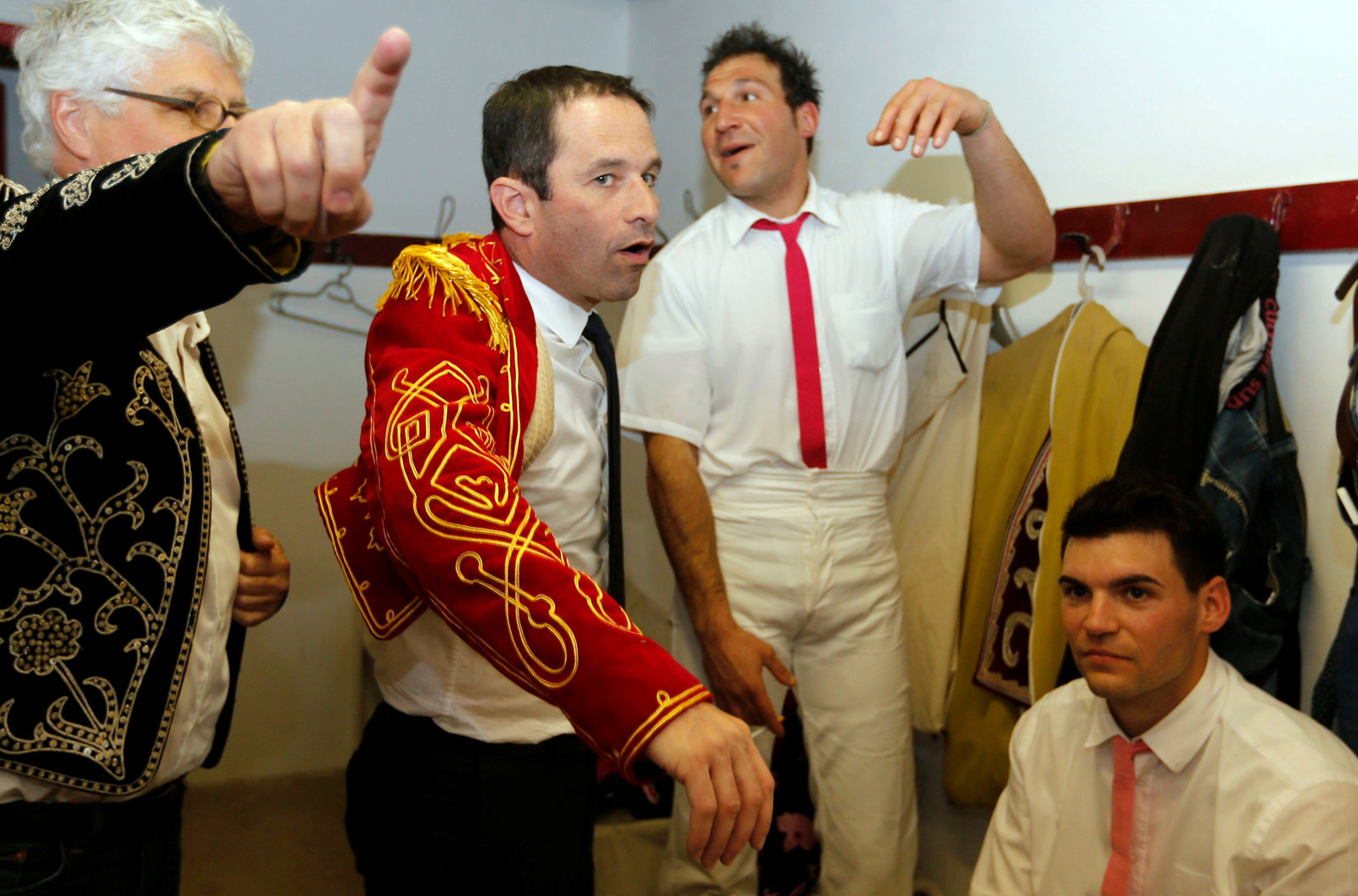 Here's Hamon with a rugby ball, also for reasons unknown.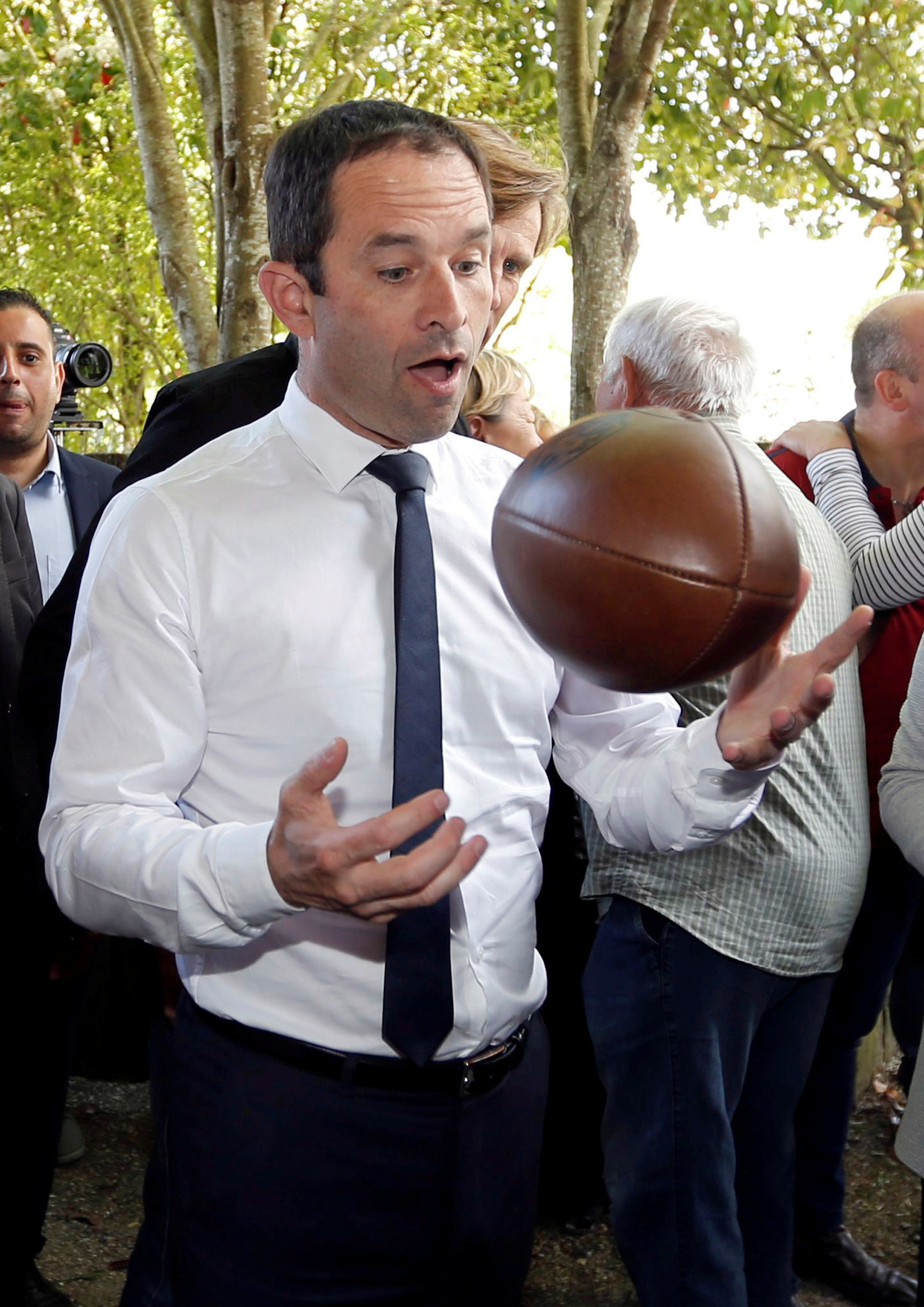 And here he is tasting a strawberry.
Beloved by the internet but well out of second-round contention is anti-capitalist candidate Philippe Poutou. Here he is at the presidential debate, where he became a fan favorite for giving zero fucks (he wore jeans).
That's six of the 11 candidates. (Je m'excuse, you can google the others.)
To recap, of those who are currently polling in the top four, only two candidates will advance to the final vote after this weekend's first round.
Speaking of polls, here's your chance to vote on something. Which one of the translations for Jean-Luc Mélenchon's political movement, "La France Insoumise," do you think makes the most sense?