LGBT rights activists in St. Petersburg marched in the city's May Day parade today. May 1 is a public holiday in Russia and is traditionally marked by mass state-sanctioned demonstrations.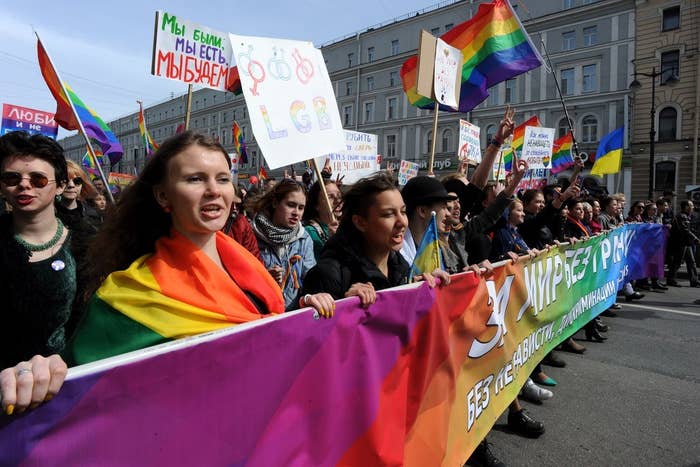 St. Petersburg city councilman Vitaly Milonov, a driving force behind Russia's "gay propaganda" ban, showed up too.
He shouted anti-LGBT insults and waved the flag of Russian-backed separatists in Eastern Ukraine. Police barred him from approaching the marchers.
Activists handed out lollipops of Milonov's face, with a speech bubble reading "Don't suck in St. Petersburg!" — a knock at the councilman's campaign to legislate sexual morality.
This pink tank made an appearance.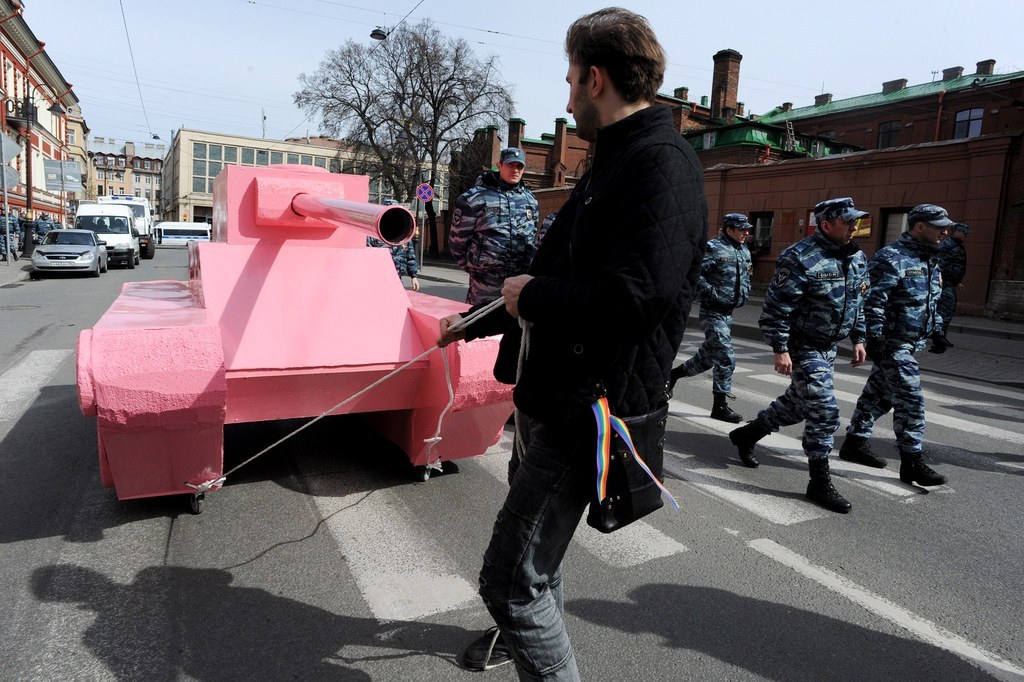 So did the flags of the European Union and Ukraine.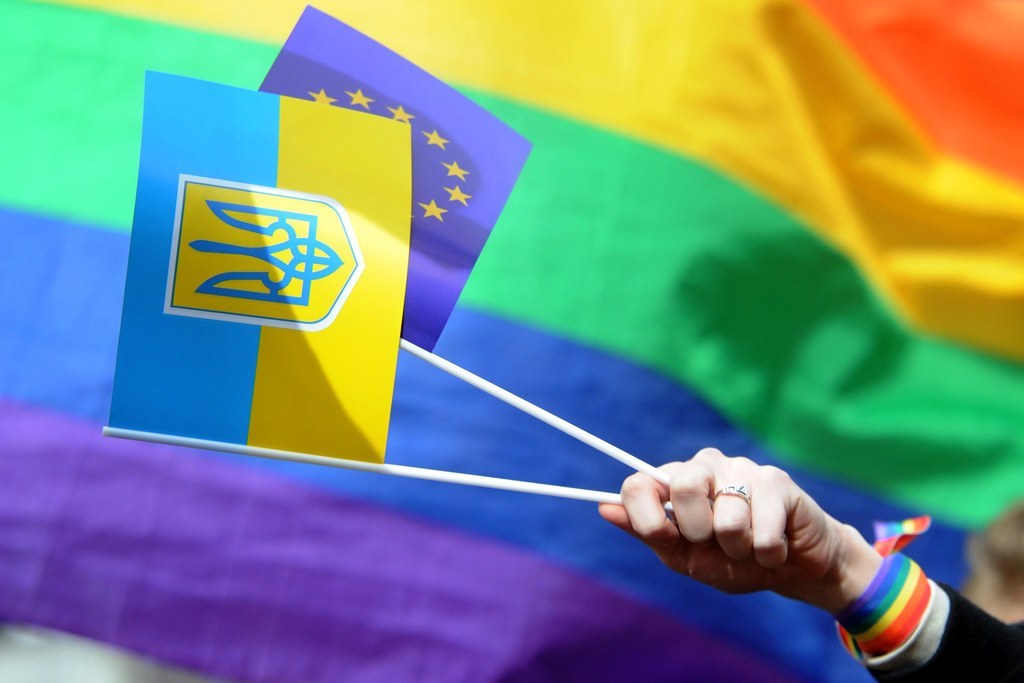 "Our orientation — freedom!" marchers chanted.
The mood was buoyant.
"Wonderful morning. Wonderful people. Wonderful rainbow May Day."
"Rainbow community, you are beautiful and you are not alone. Believe, love and never give up!"
"And this granny was with us."