It's been a year since Russia banned Italian parmesan, French brie and many other imported foods in response to Western sanctions. So naturally, the time is now ripe to celebrate.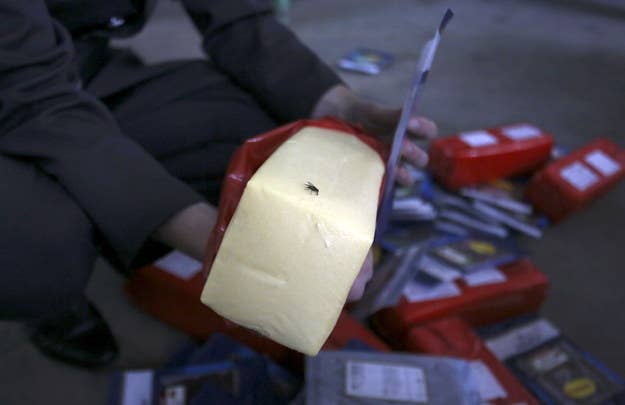 So Russian President Vladimir Putin is throwing a massive fondue party of sorts. His decree to destroy illegal imports at the border took effect Thursday. And everyone knows the best way to get rid of cheese is to BURN it.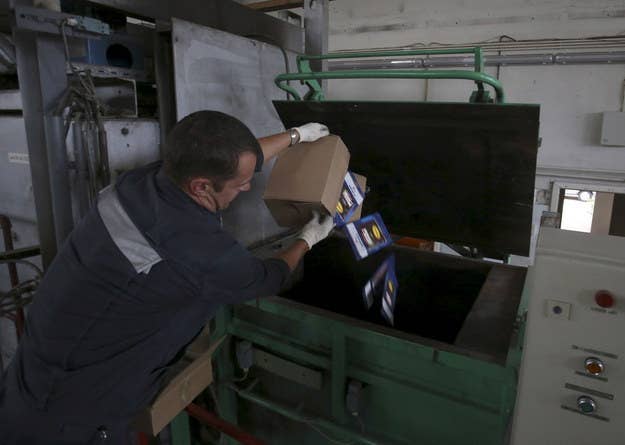 And there's lots of evidence of this, thanks to a "pics or it didn't happen" stipulation in the decree — a measure designed to prevent corrupt officials from pocketing the contraband goodies for themselves.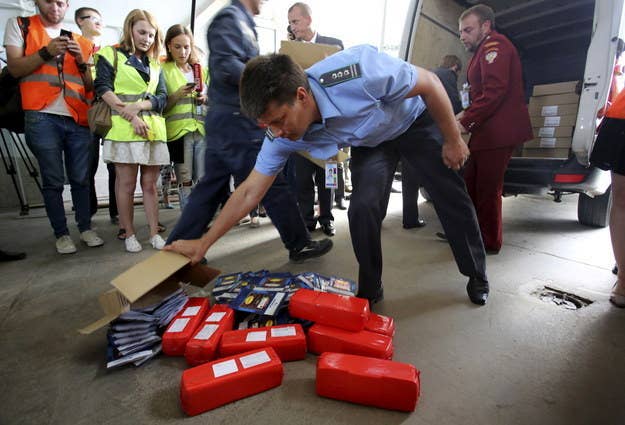 The cheese shown here was discovered in Belgorod region without proper import documents or labels and it's not clear where it was produced, according to this Rossiya 24 report. But officials think it's possible that it came from the European Union, so onto the heap it goes.
Behold THE CARNAGE.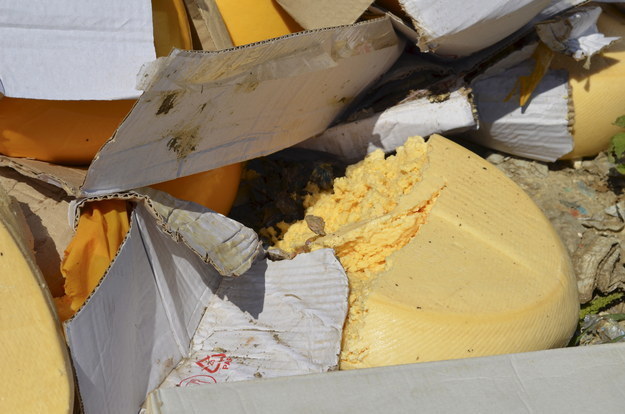 On Twitter, many Russians questioned the ethics of destroying food, especially given the memory of mass starvation during the Nazi siege of Leningrad (now St. Petersburg) in World War II, where Putin himself hails from.
"How on earth can a person who grew up in Leningrad in a family of people who lived through the blockade sign an order to destroy food? Degenerate"
"Our grandfathers fought so that in Leningrad they could burn cheese"
"Don't make an idiot out of Putin. He's trying to burn meat for you at the border, bulldoze cheese in the ground and you somehow don't appreciate it."
Jokes popped up under the trending hashtag #RussiaBurns: "Russia's new coat of arms after August 6"
"We've received the first photograph of the prison where products await their execution #RussiaBurns"
"By winter they'll be burning rubles and not jamón. $ = 64.37 #RussiaBurns"
"RIP: We remember, we love, we mourn."
"Soon the hucksters will start asking what you mean by the word 'hard' — hashish or cheese"
One popular meme riffed on the famous Russian painting "Ivan the Terrible Killing His Son," since the Russian words for "son" and cheese" are just one letter apart: "Sad folk art #RussiaBurns"
Others cheered the destruction: "We'll feed ourselves with our own [products] and send the American-Gayropean poison to the oven! #RussiaBurns"