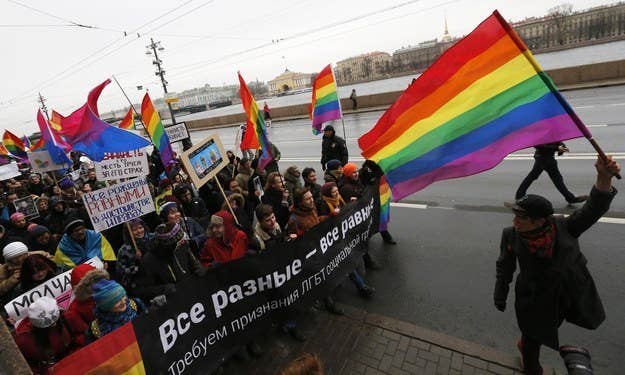 A new report from Human Rights Watch details rising violence against LGBT people in Russia since the country adopted a ban on "propaganda of non-traditional sexual relations" among minors in 2013. The research comes on the heels of Russian President Vladimir Putin's comments that his country has been unfairly labeled as anti-LGBT.
"Russia recognizes and does not infringe upon the rights of people with non-traditional sexual orientations," Putin said at a Dec. 5 meeting with Russian human rights officials.
The Human Rights Watch report, based on dozens of interviews with Russian LGBT individuals and activists conducted in 2013 and 2014, paints a starkly different portrait.
Violent attacks targeting LGBT activists have increased in the last two years, advocates told Human Rights Watch.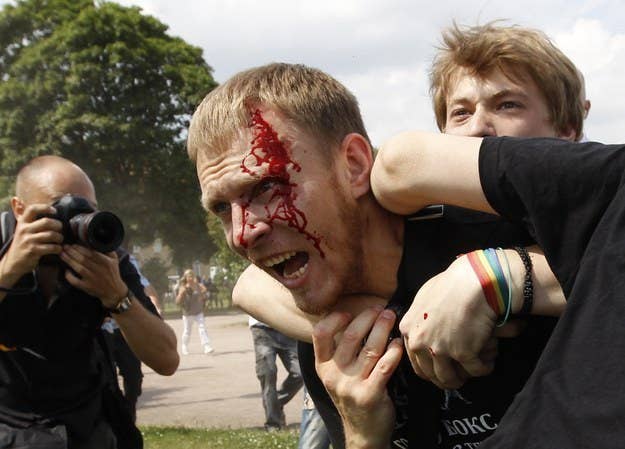 Dmitry Chizhevsky, an activist in St. Petersburg, lost his sight in one eye after masked intruders attacked a local HIV prevention center that serves LGBT people.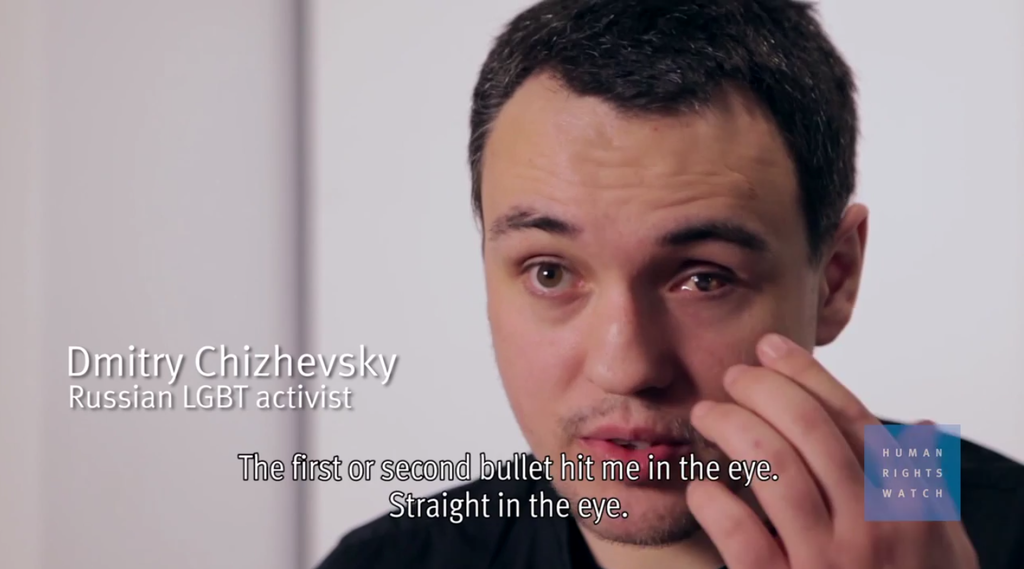 Seven educators supportive of LGBT rights found their jobs in jeopardy.
Just over half of the victims of anti-LGBT attacks and harassment interviewed by Human Rights Watch said they reported these incidents to the police.
Several of the activists quoted in the report have since left Russia to seek asylum in other countries.