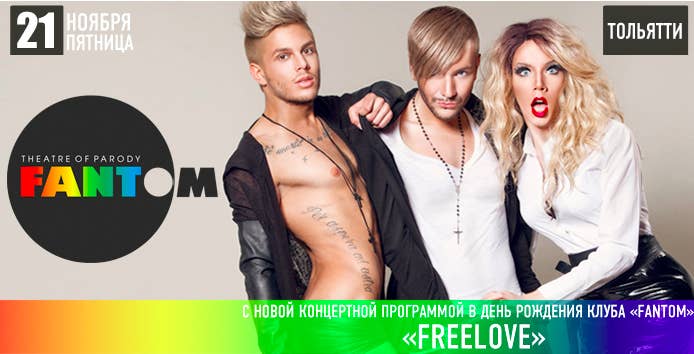 At least four people were injured this weekend when intruders attacked patrons at a gay Russian nightclub called Fantom, LGBT activists said.
The attack happened in the early hours of Sunday in the southern Russian city of Tolyatti, local media reported. Activists said the attack left one person hospitalized and three others injured.
Activists said the nightclub's management tried to downplay the incident, denying ties to the LGBT community and describing the incident as a run-of-the-mill bar fight after reports appeared on Russian-language LGBT websites.
Konstantin Golava, a Tolyatti-based activist with Gay Liberation Front, suggested the attack may have been premeditated and called for the perpetrators to be brought to justice. He urged LGBT people, many of whom are not out in smaller Russian cities like Tolyatti, to stand up for their rights and file police reports when they experience anti-LGBT violence.
"Gay people create a comfortable ghetto for themselves in clubs, one that seems safe to them," Golava said. "There's nothing wrong with going out and having fun, but it's also necessary to defend oneself and other LGBTQ people, defend your rights, and not grumble that activists are 'embracing and provoking' and that 'our rights are not being violated.'"
According to a recent Human Rights Watch report, anti-LGBT violence has increased in Russia since the country enacted a law banning "propaganda of non-traditional sexual relations" to minors in 2013.
The condition of one of the victims has been updated, due to an error in translation.