This is the Friendship of Nations Arch in Kiev, the capital of Ukraine. It was erected in 1982 during the Soviet era to celebrate the country's unification with Russia.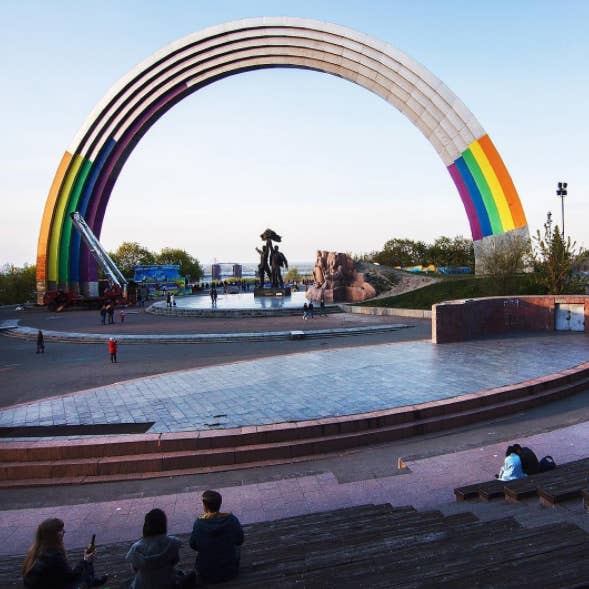 Usually it's plain old gray, but the arch has been colored in like a rainbow for the Eurovision song contest, which starts May 9. This year Ukraine is hosting, and the official Eurovision slogan is "Celebrate Diversity."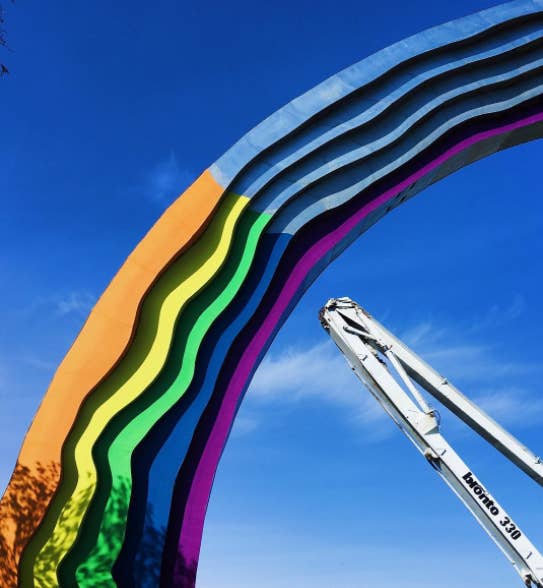 The monument is now an "Arch of Diversity... the largest man-made color rainbow ever," Gennadiy Kurochka, the founding partner of one of the companies contracted by the Ukrainian government to do PR for Eurovision, wrote on Facebook.
As it turns out, people in Kiev have a lot of opinions about rainbows, and keeping Soviet-era monuments around in independent Ukraine.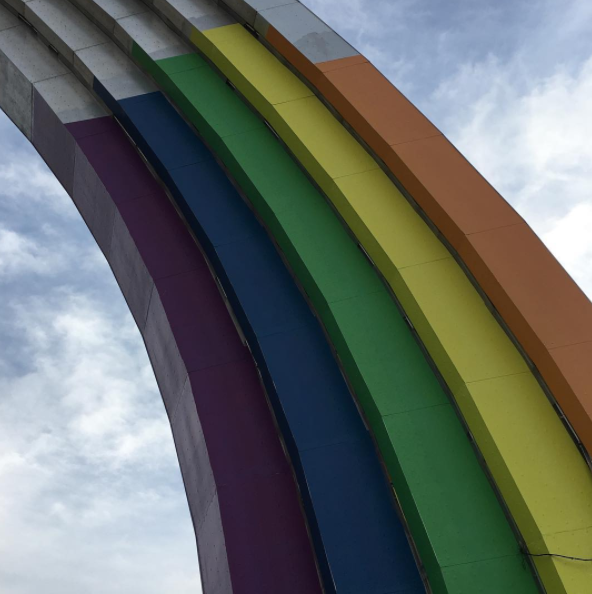 Though Kurochka's announcement of the rainbow arch didn't mention LGBT rights, many people saw a connection — and not necessarily a positive one.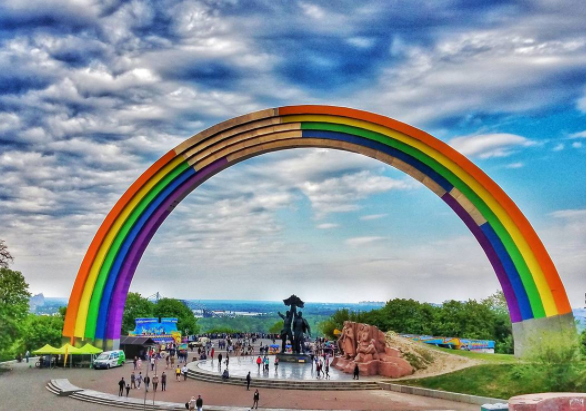 And not everyone liked how it looked.
"I'm not a fan of half hints. Either do this openly and honestly, or don't," one person commented, pointing out that the rainbow wasn't actually an LGBT pride flag. "And visually it reminds me of a matinee show at a kindergarten. I just really like the steel arch."
Others who commented on Kurochka's post were more concerned with the arch's history than its present. "Take that Soviet shit down with a bulldozer," one person wrote on Facebook.
(The authorities have debated and recently decided against demolishing it.)
Two days after the arch was first colored in, far-right nationalists turned up and shut down work on the rainbow, which a representative for the group Right Sector called "hidden LGBT propaganda."
But a lot of people really dug the rainbow makeover.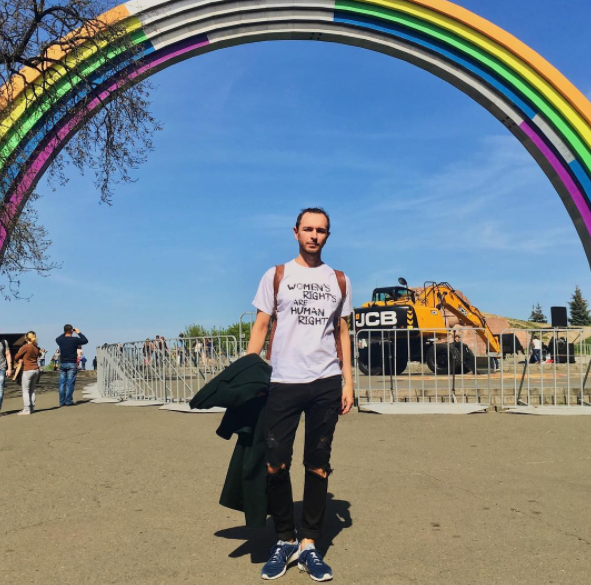 Ukrainian LGBT activist Zoryan Kis, a board member for KyivPride, hoped the rainbow could stay until the group holds its pride march on June 18.
On May 4, Kiev's mayor Vitaly Klitschko announced what he called a "compromise" over the issue.
"The part that hasn't been completed will be covered with a Ukrainian decorative pattern," he said.