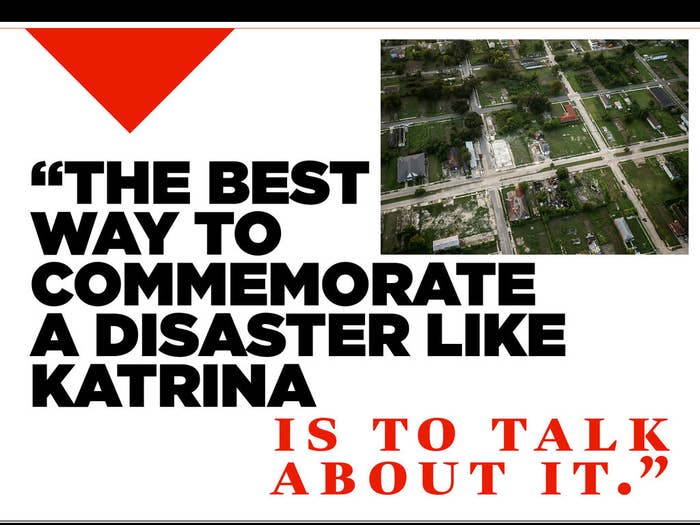 Ten years after Hurricane Katrina devastated New Orleans, a community media project called the Listening Post is asking people to record their reflections on the disaster.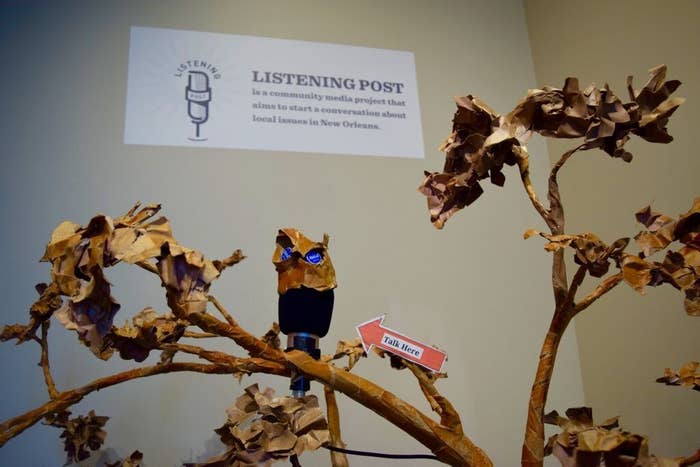 Their recording station at the New Orleans Museum of Art prompts visitors to speak into this owl-shaped microphone and share memories.
Here are some of the most moving moments they collected:
People can also text in responses that may be read on air at WWNO, the New Orleans-area NPR member station.
The Listening Post is also tweeting out memories and comments people have shared.
Hardman and his team have installed recording stations and posted text message prompts around New Orleans to start conversations about climate change, schools, development and other local issues.