After years of writing for theater, Maurissa Tancharoen was overjoyed when she sold a film script to a studio in 2001. She had been paired with an executive who provided her with some constructive notes — first over the phone, then over dinner, where he began to inquire about her dating life. Their working relationship took a turn when, a week later, the fledgling writer received an email from the executive, sent to her at 2 in the morning. The subject line read, "Is this you?" and in body of the email was an explicit photo of an Asian porn star engaged in sexual acts.
"Needless to say, my big break was completely taken away from me," Tancharoen told BuzzFeed News. "Of course, I took all the appropriate steps and sent that email to my reps, but that will forever be what I remember about getting one of my first jobs."
Today, Tancharoen is the cocreator and showrunner of Marvel's Agents of S.H.I.E.L.D. on ABC — a role seldom afforded to women, let alone Asian-American women, in Hollywood, "The fact that I am in this position of running a TV show, that this is a very rare thing, is not lost on me at all." She said it took her years to get to where she is today, and along the way she encountered a slew of barriers. But over time, she says, "you learn how to work through the system." For her, that meant downplaying inappropriate and uncomfortable behavior at work. "It's something we need to do," she said, "to play well with others and to work and to succeed." For others, it means keeping quiet in the face of sexual harassment.
"I feel like we are raised to be hardworking and — for the lack of a better word — quiet."
Spurred on by the barrage of sexual harassment and assault allegations against Harvey Weinstein, scores of people in Hollywood have come forward with similar accusations against other figures in the entertainment industry. And in January 2018, hundreds of powerful women announced the inception of Time's Up, an initiative working to combat sexual misconduct in workplaces across the nation. Yet Asian-Americans in Hollywood have remained noticeably quiet on the whole. Of those who have come forward, the most recognizable figure has been Olivia Munn, who accused producer Brett Ratner of masturbating in front of her on a film set in 2004. (Munn did not respond to BuzzFeed News' request for an interview.) Producers and actors who spoke to BuzzFeed News said they believed a fear of retribution hinders Asian-American women from exposing abusers in an industry that's been historically hostile to them.
"I feel like we are raised to be hardworking and — for the lack of a better word — quiet, with the idea being our hard work at the end of the day is going to pay off," Jess Calder, who produced the 2018 comedic drama Blindspotting, told BuzzFeed News in a joint interview with actor Janina Gavankar. Calder, who says she is often the only Asian-American in the room, has at times felt uncomfortable speaking up at work "because I was raised to feel like I'm lucky to even have a seat at the table. Like, what am I going to do? Risk it?"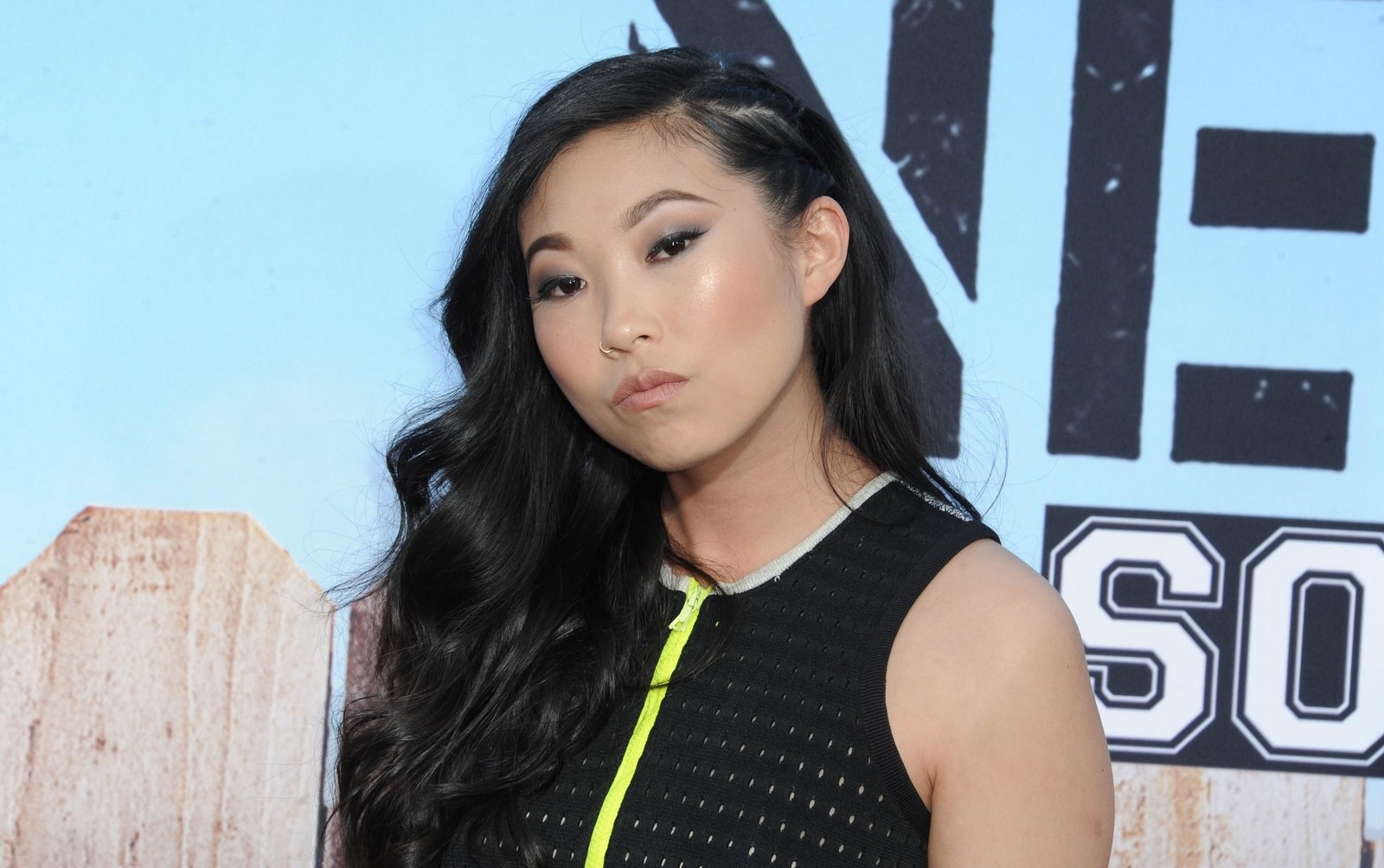 Janet Yang, a producer behind the 1993 drama The Joy Luck Club, told BuzzFeed News that a "paucity of Asian women in the industry" makes coming forward with sexual misconduct allegations a lonely and daunting road. "There just aren't that many in-front-of-the-camera Asian women," she said.
Oceans 8 and Crazy Rich Asians star Awkwafina, who last month signed Time's Up's pledge to fight workplace harassment and sexual misconduct, expressed a similar notion. "The sad truth is that it doesn't take a person of color to change things in America, as it's always been. It takes a powerful white woman to change things in America," she told BuzzFeed News. Even in the current climate of #MeToo, Awkwafina says she understands why some women may choose to stay silent. "You don't want to speak out because you're not going to get invited to the Golden Globes anymore, you're not gonna get hired for that movie."
While Gavankar did not detail any sexual harassment, she pointed out that the indignities Asian-American women experience aren't always sexual in nature. Such was the claim made by actor Charlyne Yi, who in October tweeted that when she met comedian David Cross, he made fun of her pants — and when she looked at him dumbstruck, he responded, "What's a matter? You don't speak English? Ching-chong-ching-chong." (On Twitter, Cross replied, "I'm truly sorry if I hurt her," going on to say that Yi may have misinterpreted his impression of "a Southern redneck.")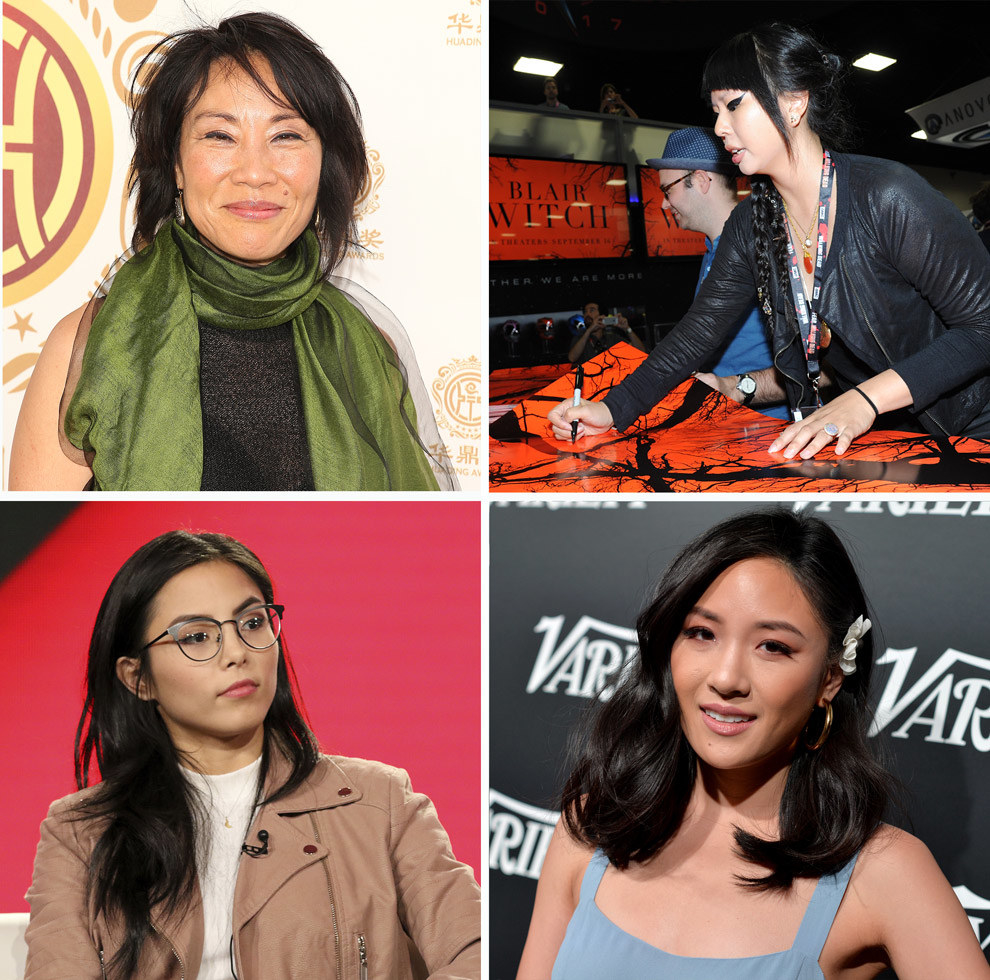 Anna Akana, a YouTube comedian and actor, told BuzzFeed News that often unsolicited touching and lewd comments are compounded by racist implications.
"It's almost always, 'Where are you from? Hey soy sauce. Omigod, I hear Asian girls are so good in bed.' Just stereotypical bullshit things," she said, rattling off examples of remarks she has heard over the years. "As an Asian-American woman … people view you in this tokenized way." That Asian-American women have been forced to accept widespread harassment as normal may be one reason why even those with visibility and job security choose not to share their experiences with the public.
"Because when you're so used to being hypersexualized, you don't even register it that much anymore as a violating thing."
"I've known a few more higher-profile Asian-American women who have dealt with harassment, and there's almost a sense of expectancy there, like, 'OK, cool, I'm used to this. I don't care. I can deal with this.' So that may have something to do with the lack of outspokenness online," Akana speculated. "Because when you're so used to being hypersexualized, [you] don't even register it that much anymore as a violating thing."

But those stereotypical interpretations of Asian women do have real consequences for Asian-American women in the field, according to Tancharoen.
"With Asian-American women or Asian women, there is that stereotype of [being] small, timid, soft, and all those things that allow men to oversexualize us and feel like they have access to speaking to us in a certain way. We've normalized that as something we have to just let roll off our shoulders," she said. "And I'm just so relieved and grateful that the people are saying, 'No, we don't anymore.'"
Both Awkwafina and Fresh Off the Boat's Constance Wu have championed Time's Up, using their platforms to raise awareness of the initiative and to show support for alleged victims. And at the 2018 Women's March in Los Angeles, Wu used her time on stage to call out the persistent fetishization of Asian-American women. "I march today for Asian-American women who have been ignored, or judged, or fetishized, or expected to be a certain way, to fulfill a certain idea of what a sweet girl should be," Wu said to applause from the crowd. "To that, I say you can be anyone you want to be." Her boldness and candor, Awkwafina said, are what make Wu's voice stand out.
"I think she's such a fucking baller for the things she says. And it's a kind of audacity that's not a very stereotypical trait of Asian women, and I think that's what's shocking about it," Awkwafina said of Wu, her costar in the upcoming film adaptation of the Kevin Kwan novel Crazy Rich Asians. "I think a lot of people want actresses to be demure," she continued, "but Constance has something to say."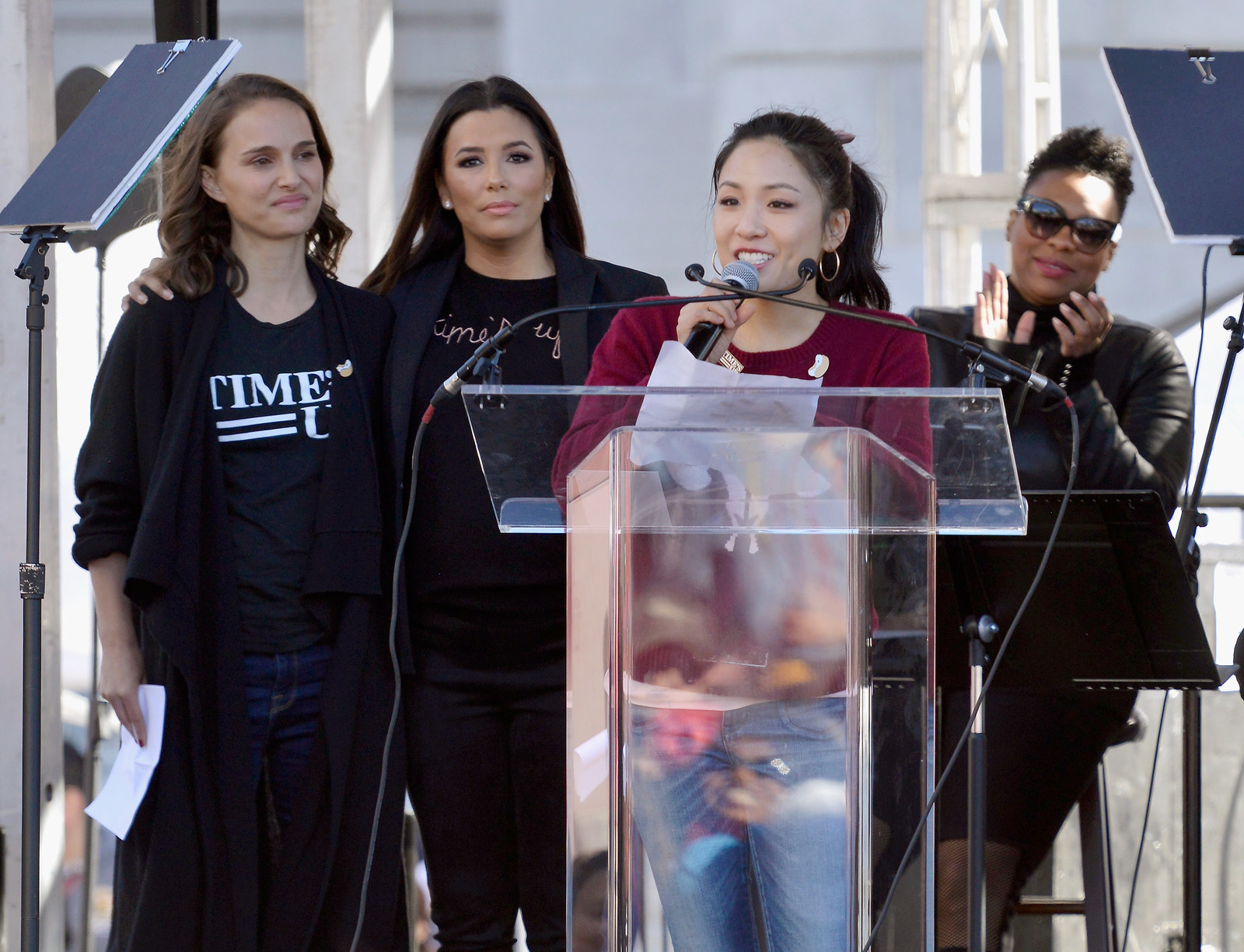 But in spite of the increased consciousness around sexual harassment, and the Time's Up coalition's inclusion of actors and activists of color, not everyone feels protected.
Actor Lynn Chen has been working since she was 5, and is best known for her role in Saving Face, a 2004 romantic comedy about a Chinese-American lesbian. Chen told BuzzFeed News that in all her years of working in Hollywood, she hasn't encountered any inappropriate sexual conduct while on the job. But were she to have experienced something "more serious," she doesn't think she would publicly accuse her harasser.
"Hollywood constantly reminds me, 'You're nobody, you're not worthy enough to audition for this.'"
"Hollywood constantly reminds me, 'You're nobody, you're not worthy enough to audition for this, you're not worthy enough to be cast in this,'" because of her ethnicity, she said. "Why would I jeopardize being invited to the table to prove a point that I can process privately?"
And while Tancharoen, who has overseen and helped shape five seasons of Agents of S.H.I.E.L.D., understands the risks that Asian-American women must consider before speaking out, she remains hopeful about the future.
"My wish for my daughter is that whatever path she chooses to take … I just hope that at some point in her adult life, she'll be able to walk into any situation, into any room with whomever, and feel 150% safe, comfortable, confident, and just completely at ease," Tancharoen said.
"Whether or not that's a possibility in her lifetime, I hope so. I do think these movements are sparking something that's going to take a long time to change, but at least the change is starting now." ●