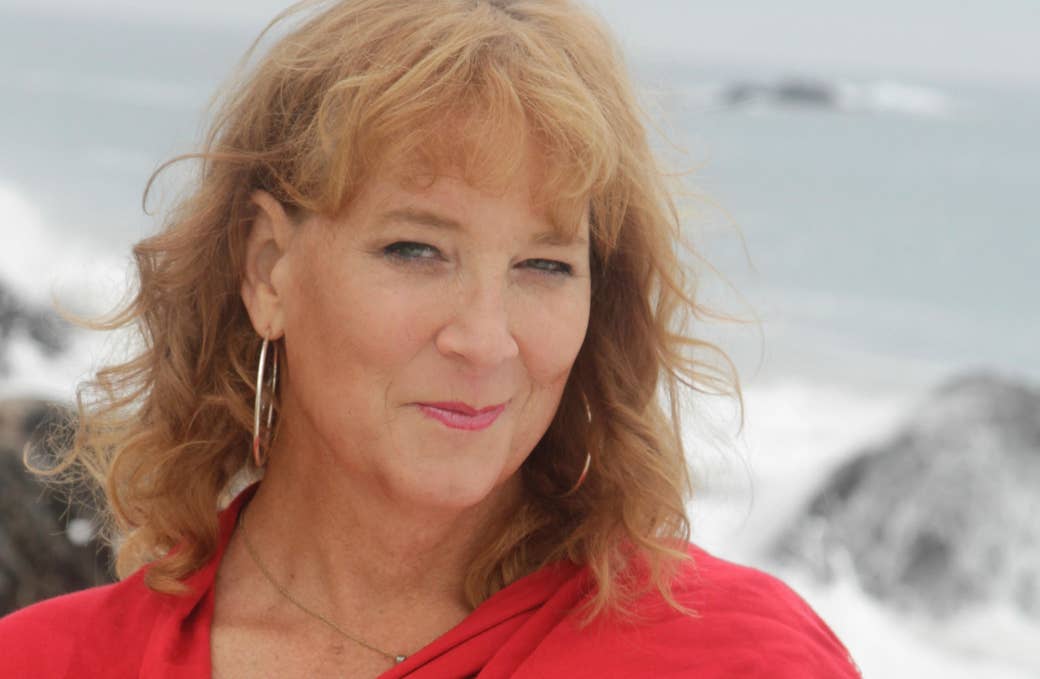 When showrunner Scottie Madden first came out as a trans woman to an executive at Discovery Inc.'s Animal Planet in January 2015, she felt relieved. "If my top-level client is OK with this, then I'm going to be OK," she'd told herself. Before transitioning, she had worked with the network to develop Dude, You're Screwed, an adventure reality series that ended up airing on the company's flagship network, Discovery Channel. As Madden recalls it, the executive had been "so blown away and happy and accepting." From there, the showrunner proceeded to come out to all her colleagues in reality television. Their acceptance, Madden said, bordered "on the verge of surreal."
But Madden's optimism was misplaced. Now, more than three years after coming out, Madden says that neither Discovery, nor any other network or production company, has hired her to run another show.
"I never know if [an executive's] not calling me back because I'm transgender, because she doesn't have anything for me, or because she no longer works there — you never know," Madden told BuzzFeed News, describing the often ambiguous nature of show business. "When you work for hire, you serve at the mercy of somebody's whim. The phrase you always hear is, 'It just didn't work out.' And that covers all manners of things." As showrunners, Madden explained, "Our clients are both the network and the production company." As the linchpin between the two, they pitch ideas, help TV executives develop shows, and officially get the job when and if the show gets bought.
Onscreen transgender representation in Hollywood is severely lacking; the GLAAD Media Institute found that across broadcast, cable, and streaming television series that aired during the 2017–2018 season, only 17 regular and recurring characters were trans. The statistics aren't any better for trans people behind the camera, with a few exceptions like Shadi Petosky, who created Amazon's Danger & Eggs animated series after working for eight years as an animation supervisor on Nick Jr.'s Yo Gabba Gabba! Like most showrunners, Madden had worked steadily in television before running a show. But since she came out as transgender, Madden says the job offers have dried up.
Born in San Diego, Madden has known since she was a teenager that she wanted to tell stories onscreen. "I was going to make movies. That was just the way I thought," she said. A few years after she graduated from San Diego State University in 1984, she began shooting and editing action sports footage as the genre grew in popularity. "All of a sudden, people started to think of it as action sports, and it was a thing that they wanted to watch, that they wanted to spend money on," Madden explained.
As her résumé grew, she later created her own children's television series and executive produced a low-budget horror film and a slew of documentaries. "I basically shot, produced, and edited anything I could get my hands on," said Madden. After 20 years, she was able to move up the ranks and into showrunner positions for major productions like Dude, You're Screwed, in which survival experts are dropped in remote locations and given 100 hours to find civilization. "We put our feet down on places that no one could ever, ever dream about," said Madden, who says she enjoys the outdoors. They'd shot in eight countries spanning four continents in a period of three months. "It gave us a chance to basically poke fun at all the other survival shows."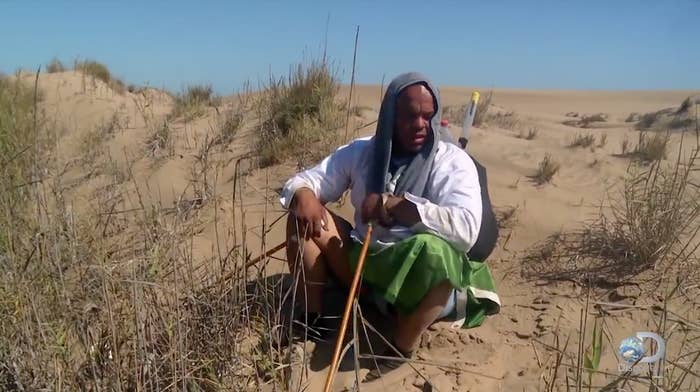 Landing Dude, You're Screwed was a milestone, her wife, Marcy Madden, told BuzzFeed News. "The reality world is fraught with challenges. … A lot of the production companies just really overwork and underpay now," she said. "By the time she got to Dude, You're Screwed, she was actually at a really good situation of having work come in, getting regular pay." The last show Madden ever worked on as a showrunner was 2014's Land Rush, a Discovery Channel show about four modern-day pioneers who settle down and build homes in the Alaskan wilderness.
"Everybody says that they're progressive until it's time to do progressive shit."
But the subsequent gap in Madden's showrunning career has not gone unnoticed by her colleagues.
"It was just very obvious that she was building her career as a showrunner in the adventure space, and then suddenly everything slowed down," Makario Sarsozo, a supervising producer on Land Rush, told BuzzFeed News. "I definitely got the sense that she was not only having to combat transphobia, but I also feel like she was also being discriminated because she's now a woman in a very male-dominated area."
Jake Zweig, who was a cast member on both seasons of Dude, You're Screwed, also noticed the industry's reluctance to hire Madden as a showrunner after she transitioned. "There's a lot of people in America who are culturally biased. Do they want a transgender person on their TV set? Everybody says that they're progressive until it's time to do progressive shit, like hire Scottie Madden. And then it's like, 'Oh, we can find somebody else.'"
Animal Planet and Discovery Channel declined to comment for this story.
According to the 2015 US Transgender Survey, a report conducted by the National Center for Transgender Equality, more than a quarter (27%) of respondents who held or applied for a job in the past year reported not being hired, being denied a promotion, or being fired because of their gender identity.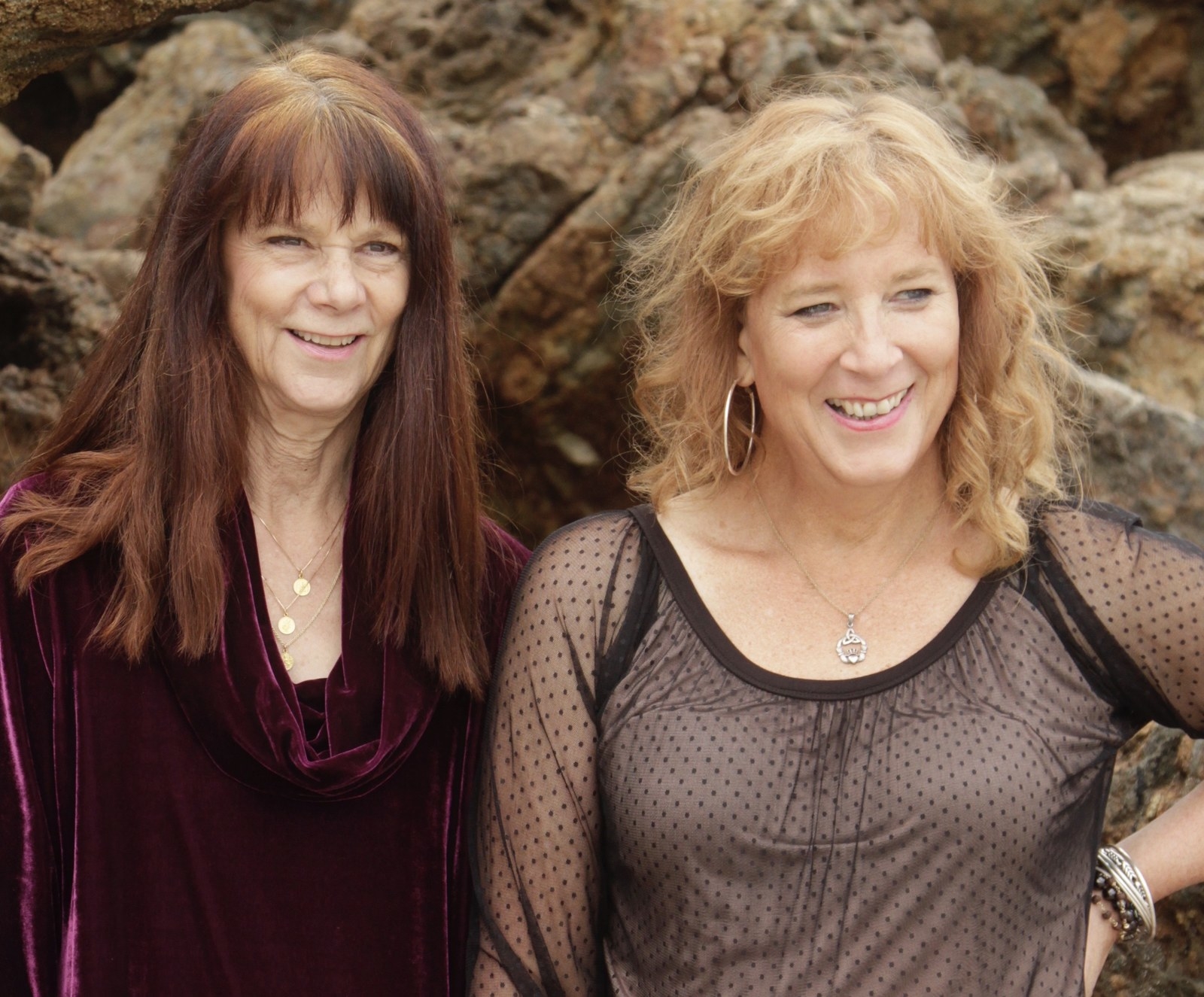 Although no one has said anything overtly anti-trans to her, Madden said that in 2015, during interviews for the showrunner position on Transformation — a potential docuseries from Sharp Entertainment about a life coach who helps trans people through their transition — an executive from the production company told her the network was afraid the crews wouldn't listen to her. The suggestion baffled Madden.
"At the time, I think the words out of my mouth were, 'You mean the crews that I personally hire? I don't think they'll have a problem following me,'" Madden recalled. "'Aside from the fact that I have cultivated these crews and taken them all over the world … what makes you think because I'm wearing a little bit of lipstick that they are suddenly not going to follow me anymore?'" In that instance, Madden felt she had a case for a discrimination lawsuit but never considered filing a formal complaint since it'd occurred during the interviewing process and not on the job, and because she believed it wouldn't result in any corrective change.
Through a spokesperson, Sharp Entertainment denied Madden's claim. "The company did interview Scottie in 2015," the statement said, "but her claims that she wasn't chosen as a showrunner due to who she is as a person are categorically false."

Ann Thomas, who started the first Hollywood talent agency for transgender actors, directors, and writers, told BuzzFeed News she knows a handful of people, in and outside of the entertainment industry, who have struggled to find work after coming out as trans. "It was heartrending to hear her story in that I have heard of similar stories from other people in Hollywood who have been in the industry for years, and they decided to transition and were immediately tossed out of their jobs," said Thomas, who met Madden last winter.
As founder of Transgender Talent, Thomas meets with executives across the industry to help her clients and trans peers find work. "People who've been in the industry as long as Scottie has already have a lot of resources. I just try to add to that whatever I can," said Thomas. "When I hear of a job or a production going on, especially one that's crewing up, I try to get people connected."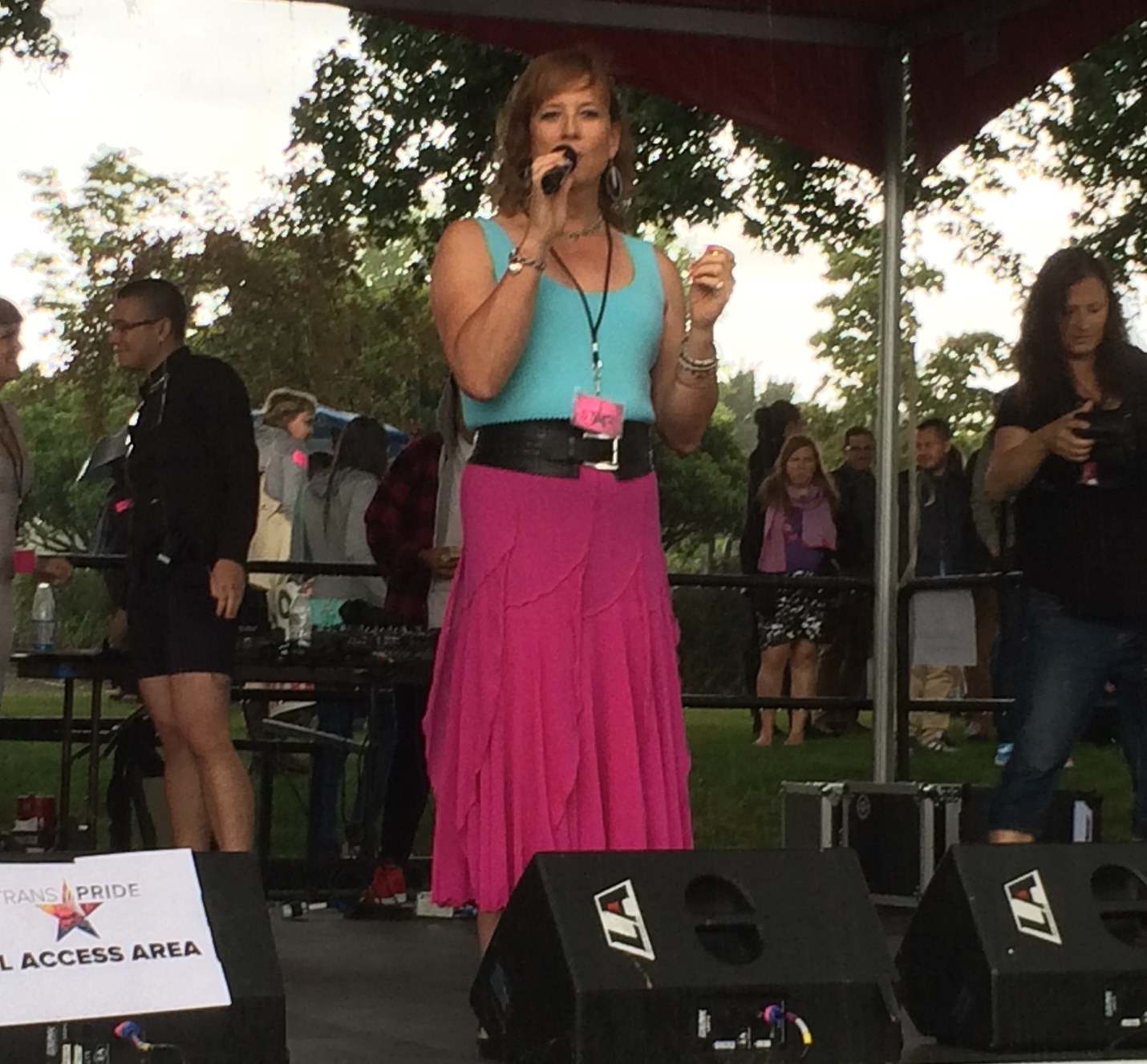 From January to June 2015, Madden took interviews with six different production companies to discuss the prospect of working together on a project. None of them resulted in a job offer, but the conversations haven't ended, either. Despite the setback in her showrunning career, she's optimistic that more opportunities are on the horizon: "I don't feel like I'm out of it. I just have a long gap between the times that I've found a show worthy of my skills."
Since then, Tremendous! Entertainment has hired Madden as a story producer — a lower-ranking position on the call sheet — on TLC's Lost in Transition, a docuseries that premiered May 20. It centers on four couples whose partners have just come out as trans women. Although Madden had been in talks to run the show, she ultimately didn't get the job. And though the story producer position paid half of what she had previously been making as a showrunner, she readily accepted the opportunity, her first gig in nearly three years. "Am I too prideful a girl to take the story producer [job]? Hell no, I walked in there and kicked butt. I did what I would expect any story producer to do for me."
"If we keep making excuses for [being transgender] ... we will never achieve equality or parity or anything."
Unlike showrunners on scripted series, Madden said those in nonscripted television have no room to be picky. "We don't make that much nowadays … If somebody said to me tomorrow, 'We're going to go do this show, and we're going to go to North Carolina and do it on redneck chicken farmers,' I gotta say yes — even though I won't be able to go to the bathroom for two months," Madden said with a laugh. (In 2016, North Carolina passed HB2, a law that bars transgender people from using certain public restrooms; the state has since repealed that part of the law, but it still prohibits cities and counties from enacting antidiscrimination protections for LGBT people.)
In addition to the story producer job, Kinetic Content hired Madden as a field producer to work on Seven Year Switch, a show about couples who temporarily swap partners in an attempt to fix their marriages, which will air on Lifetime. While shooting the show, Madden had a executive producer say to her, "Look, we just don't want you to be with this cast because they're severely Christian, and we're worried for you because we want your fabulous self, but we know that she could have a problem with that." The comment bothered Madden, who wasn't given an opportunity to weigh in on the creative decision. "And I was like, 'I know that you feel like you're protecting me. It still feels icky, and odd, and off.'" (Kinetic Content did not respond to BuzzFeed News' request for comment.)
"The thing about being transgender is: If we keep making excuses for it and apologies for it — or if people make those for us — we will never achieve equality or parity or anything," she said.
Until now, Madden had not publicly discussed the challenges she's encountered as a trans woman in reality television, for she knows the risks of speaking out against the industry. "You don't want to have any kind of taint on you at all in this industry. There's a million things that come up as to why we're being hired, because we don't have rules … the only rule is the network's approval," said Madden. "If a production company puts you forward, a thing that will sink you is the network's approval." Asked why she has decided now to talk about the hurdles she's experienced, Madden said, "It is important for the idiocy of our society to be fixed. I'm still young enough to believe that we can change for the better." ●
UPDATE
This story was updated to include a statement provided by Sharp Entertainment after publication.