"When I first came to Hollywood, there were no trans people to look at onscreen. We really didn't know if there was going to be any work for us, and my agent said the same thing when she first signed me," said Nashville actor Jen Richards.
Three years later, she still sees every audition and every role she books as "educational moments," opportunities to encourage Hollywood's casting directors and producers to hire trans actors. The first-ever transgender actor to appear on CMT and the cable channel's country music drama, Richards said she knew going into the project that the stakes were high. "I'm hyperaware walking into that situation that I might be the first openly trans person they've ever met — and certainly the first trans actor that they've worked with," she told BuzzFeed News.
As cisgender women and men of color continue fighting to close the industry's gender and race wage gap, drawing support from their colleagues, the public, and California lawmakers, transgender actors like Richards say they are fighting an entirely different battle. Multiple trans actors, from newcomers to more established names, told BuzzFeed News their primary concern is not equal pay but simply finding work.
"I think any of us would just be so thrilled to get a deeper part and to get paid at all."
"We are so far behind that pay equity is a nonissue for us right now. ... I think any of us would just be so thrilled to get a deeper part and to get paid at all. Like that would feel like such progress," said Richards, who also cocreated, cowrote, and starred in Her Story, an Emmy-nominated web series about two trans women.
The dearth of work available to trans actors leaves few in the position to push back for higher salaries. It wasn't until recently that Richards felt qualified to negotiate for more money than the minimum wage set forth by SAG-AFTRA. After she landed a series regular role on a not-yet-announced television series, for which the pay was significantly "higher than average," Richards' agent managed to push back and secure more money for her client.
"Now that I've [made] this amount of money for a show, I don't think my agent would counsel me to say yes to anything less," Richards said of her breakthrough. "I'm really lucky in that I have a fantastic agent who's very experienced, who's been in this industry a long time, who really believed in me and has never led me astray. And she doesn't treat me differently than any other client, so I don't think she would allow anyone to treat me differently than any other client."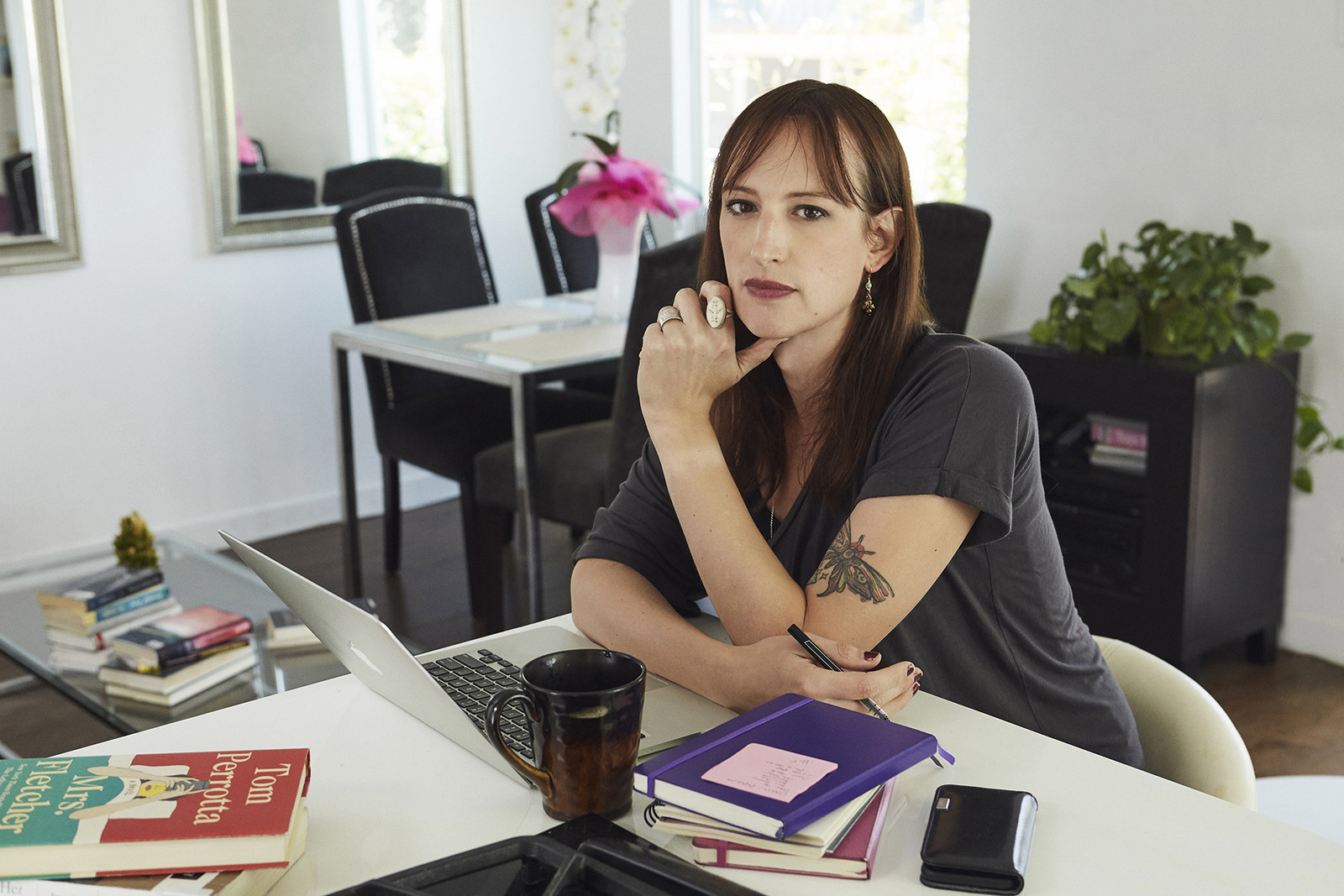 While there has been a relative increase in roles for trans actors in recent years, like Laverne Cox's Emmy-nominated work on Orange Is The New Black and Trace Lysette and Alexandra Billings' roles on Transparent, the opportunities are still scarce. GLAAD Media Institute, an LGBT advocacy organization, counted just 17 regular and recurring transgender characters across broadcast, cable, and streaming television series in the 2017-2018 season, still a significant increase from the seven they found in 2015.
When the rare transgender role does come around, cisgender actors often get the part, said Maximilliana, an actor who has appeared on the Clueless television series as a "Tall 'Woman'" and on the original Gilmore Girls as "Marilyn Monroe." "It's been such a struggle to be even offered the job to start with because generally the job is going to a cis actor," said Maximilliana, who identifies as gender fluid, calling out Anything, an upcoming film about a transgender sex worker, for its controversial decision to cast Matt Bomer in the lead. Such was also the case with The Danish Girl, for which Eddie Redmayne garnered an Oscar nomination for his performance as a trans woman, and with Dallas Buyers Club, for which Jared Leto won an Oscar for playing a trans woman with HIV. There's also Jeffrey Tambor, who starred in Transparent for four seasons as the series lead, Maura Pfefferman, a trans woman. (Amazon Studios has since fired him after his former assistant, Van Barnes, and costar Trace Lysette said that he sexually harassed them; through a representative, Tambor said the accusations were "false" and criticized the studio's investigation.)
D'Lo, a Tamil Sri Lankan–American comedian and actor, told BuzzFeed News that finding work can be particularly difficult for those who, like him, identify as trans masculine. "We're still in what people have been calling the trans moment of television. But the narrative has largely been about trans femininity," he said.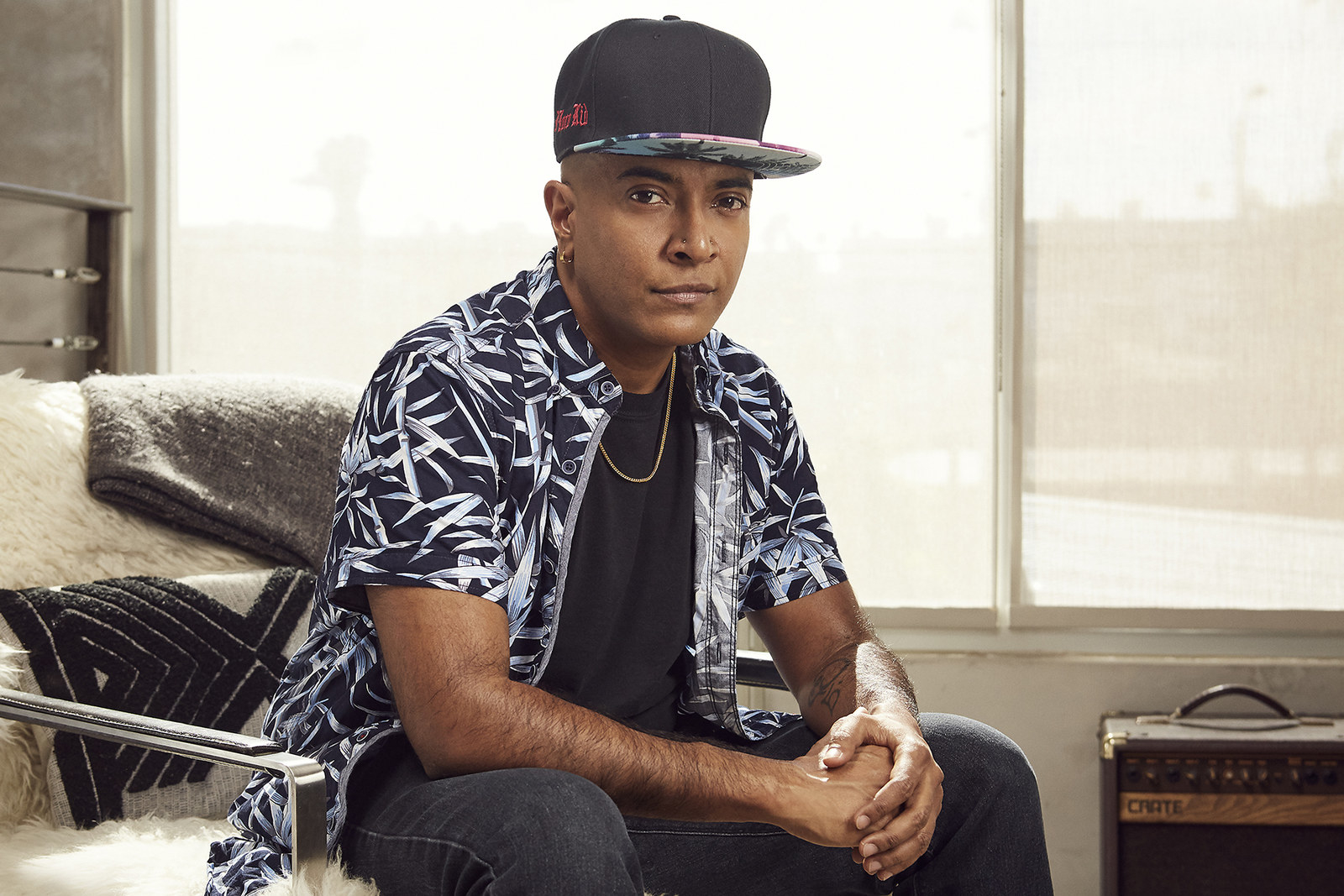 According to GLAAD, of the 17 transgender characters that appeared on screen in 2017, nine were trans women. Four were trans men, in addition to four characters who identified as nonbinary.
Richards said that the lack of work for trans men and transmasculine actors can be attributed to a host of issues. But she boiled it down to "garden-variety misogyny" and Hollywood's tendency to depict women as objects of desire, often for the consumption of cis, straight male viewers. "Part of it is that trans women capture the imagination a little bit more because our default is male," Richards explained. "So the idea of a man who gives up that kind of privileged position to be female is more interesting than a woman becoming a man. It's a kind of sense of, 'Well, of course you'd want to do that.'"
Although D'Lo has landed small roles in Sense8, a popular Netflix sci-fi series, and Transparent, he said his past credits aren't paying the bills. "Most of it is deferred payment and ultra low-budget SAG." To make a living, D'Lo stars in digital projects, tours the country as a stand-up comic and theater performer, and facilitates writing and performing workshops. Television, he said, would be the "gateway to getting more opportunities." It's also a path to establishing a personal rate or "actor's quote," as Richards recently did.
For D'Lo, pushing back during negotiations has never been an option. "If an agent brokered the thing, then I would get a day-player rate," the minimum for a one-day speaking part stipulated by SAG-AFTRA. (As of today, the union's rate for a day performer is $956.) "Basically, there was never a moment where somebody was advocating for me to get a higher wage," he explained.
"Whether it's an Emmy nomination, a win — all these things add on to negotiating points."
But transgender rights advocate and actor Angelica Ross has be in the position to demand higher pay. "Anything I've ever done, if it comes to a deal, I've always negotiated," she told BuzzFeed News.
After years of working steadily to earn her SAG-AFTRA membership, Ross rose to prominence after starring in Richards' web series, Her Story. She was in an episode of the CBS drama Doubt alongside Laverne Cox and an episode of Transparent. She also landed a recurring role on TNT's Claws, the Rashida Jones–produced drama about five money-laundering nail manicurists. She has since been able to leverage the critical acclaim of shows she's appeared in during the negotiations process. "Whether it's an Emmy nomination, a win — all these things add on to negotiating points," she said. Although she acknowledged there is always a risk of losing the part, she said Hollywood executives have hired her based on her reputation and credits. "They know I deliver. They know I'm professional. I show up on time. I don't dillydally," she said.
This summer, Ross is set to star in Pose, FX's upcoming musical television series cocreated by Glee and American Horror Story's Ryan Murphy. An eight-episode drama about New York's 1980s ball culture, Pose has been touted as a "history-making" project that features the largest cast of transgender actors in series-regular roles and the most LGBT actors in an American scripted television series.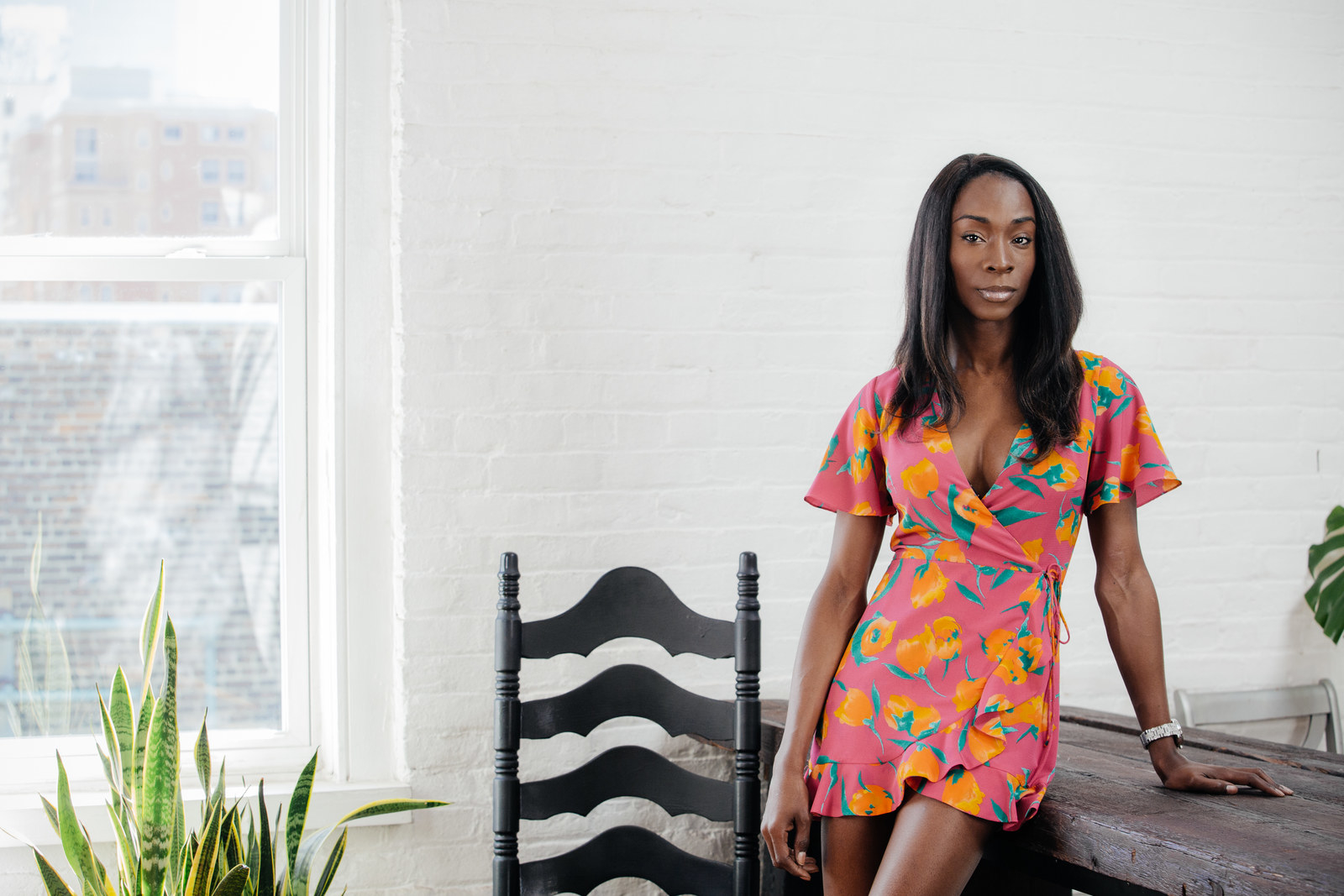 Ross is eager to join Hollywood's pay disparity conversation, as she doesn't feel cisgender actors have been all that inclusive of people of color or trans people. While racial diversity on television has increased in recent years, people of color still hold fewer roles than their white peers. The gap is even wider for trans actors of color: Of the 17 transgender characters GLAAD counted, thirteen were white, two were black, one was Latinx, and one was Asian-Pacific Islander.
"I've been on television sets and movie sets. I've been fortunate enough to be in this business a long time, mostly in the background, but you see how they don't want to spend money, especially on certain talent, especially on people of color," Ross said. "It's so interesting how I see across the board, people of color having to prove themselves, and to have so many documents and portfolios and receipts and accolades before they get the job."
Ross says she and Laverne Cox have begun discussing pay among themselves: "Laverne and I kind of tiptoe a little bit and started talking about what we're getting paid. ... I've kind of confided in her about some things." But that's the extent to which trans actors are discussing pay, she said. "It just hasn't been that space where we're all talking openly about what we're getting paid." The shortage of data on trans actors doesn't help the cause.
"The focus really needs to be on just getting more trans people on the shows."
"SAG barely has actors that identify as trans because it's too expensive to join," Ross continued. "So trying to get that data on what trans actors are being paid? We're a long way from knowing any of that information. But in the meantime, I think that my role — as well as Trace Lysette, who's a white trans woman — we need to join in on this conversation with women, with black women, about this pay gap."
But like the cisgender women and men of color fighting for pay equity, Richards and D'Lo both emphasized that there needs to be more working opportunities for trans actors before they can demand higher wages.
"The focus really needs to be on just getting more trans people on the shows. And that means writing more and better parts for trans people and giving trans actors the opportunities to play parts that aren't written for trans people," said Richards.
Despite the long road ahead, Richards remains optimistic, citing the baby steps Hollywood has achieved. "Now that there are quite of few of us onscreen, I'm hoping that younger people will see that and think, 'Oh, that's a viable career path now.'" ●
CORRECTION
In 2012, the Screen Actors Guild merged with American Federation of Television and Radio Artists (AFTRA) to become SAG-AFTRA. A previous version of this story failed to include AFTRA in references to the union.