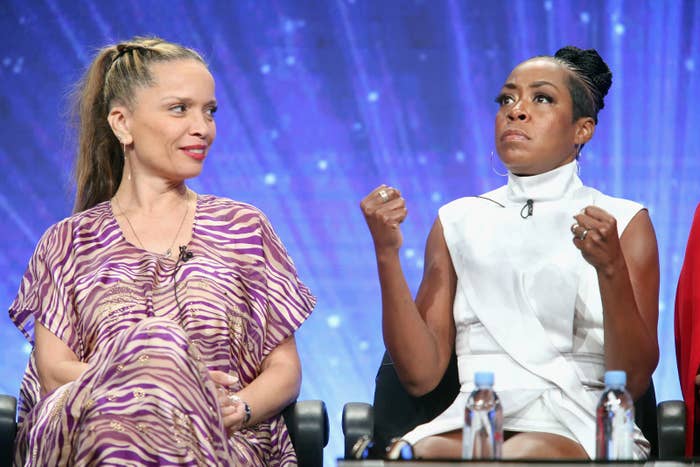 BEVERLY HILLS, California — "When you look at the hires, the hires are still the same old cats."
During a panel at the Television Critics Association summer press tour in Los Angeles on Monday, Survivor's Remorse director Victoria Mahoney attacked the myth that television has solved its diversity problem — even and especially when it comes to talent behind the camera.
The panel — which also included El Rey exec Theresa Vargas Wyatt, From Dusk Till Dawn showrunner Carlos Coto, actor Tichina Arnold, TV One exec D'Angela Proctor and director Russ Parr, Underground director Anthony Hemingway, and actor Jurnee Smollett-Bell — discussed the challenges they face in landing jobs in TV.
Despite the many conversations surrounding representation of people in color in Hollywood, Mahoney said things haven't gotten that much better for black women.
"Often today — not 30 years ago, not 100 years ago — when people decide to hire 'of color,' they usually hire men," said Mahoney. "When they decide to hire women, they hire white." She revealed she was hired as a director for Survivor's Remorse after showrunner Mike O'Malley found her through social media. "He went on Twitter and asked people, 'Where are women of color?' 'cause he couldn't find anyone from the agencies. There was no one on the list, even though he went and looked."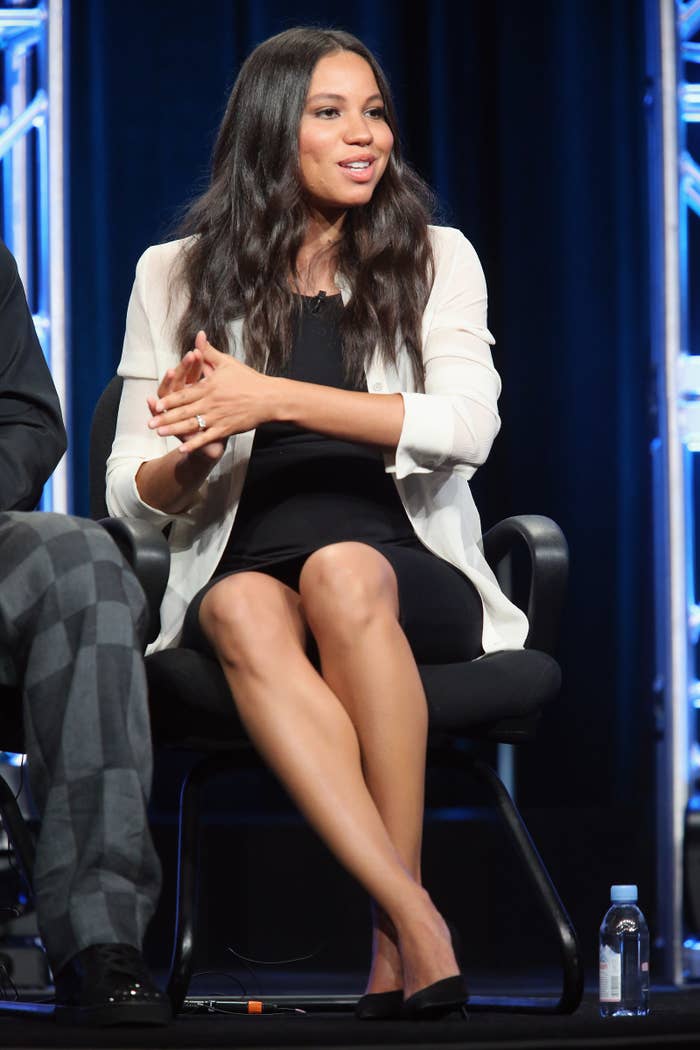 Arnold, who plays Cassie Calloway on Survivor's Remorse, affirmed that there are still hurdles to earning good roles on TV. "To be able to express myself as a black woman through the world of acting? There's never enough for me. With my career, every job I get is one more glass ceiling breaking. It never stops."
Smollett-Bell, who plays Rosalee on Underground, argued that even though there are more shows featuring black women in 2016, there is still a shortage of complex characters. "I could make a lot of money, and I could have a résumé that's 50 pages long if I take every role that's offered to me where I play a girlfriend. The unfortunate thing is ... that's very boring to me," she said. "That's definitely been the challenge: fighting these stereotypes that people oftentimes write because it's easy to just write us as one-dimensional people.
"The fact of the matter is, storytellers have a right to tell their stories, to express themselves. And, most importantly, viewers have a right to see themselves."