SAN DIEGO — Hollywood has been intent on adapting anime for the big screen for decades, but most attempts have bombed at the box office and left anime fans feeling disheartened about future American remakes. But that didn't discourage You're Next and The Guest director Adam Wingard from making Death Note, Netflix's live-action adaptation of Tsugumi Ohba and Takeshi Obata's wildly popular manga.
At Netflix's panel at San Diego Comic-Con on Thursday, Wingard responded to a fan who asked about Hollywood's poor track record with anime and wondered why Wingard had decided to take on the project. "I think that's exactly why you want to take on something like this. It's because there hasn't been a lot of good ones," he said. "Specifically, Death Note is something that's already been adapted before. And so, for us, I felt like it was a good opportunity to … take something that's already been faithfully done in the past and do our own spin on it."
Wingard also said he was drawn to Death Note — a psychological thriller about a high school student who gets his hands on a supernatural notebook — because it gave him the opportunity to explore multiple genres of film. "It's mostly a thriller, but it's got dramatic, romantic elements. It's got horror stuff, and there's even a musical moment to a certain degree in the film," he said. "So in a lot of ways, it's kind of this ultimate genre mashup."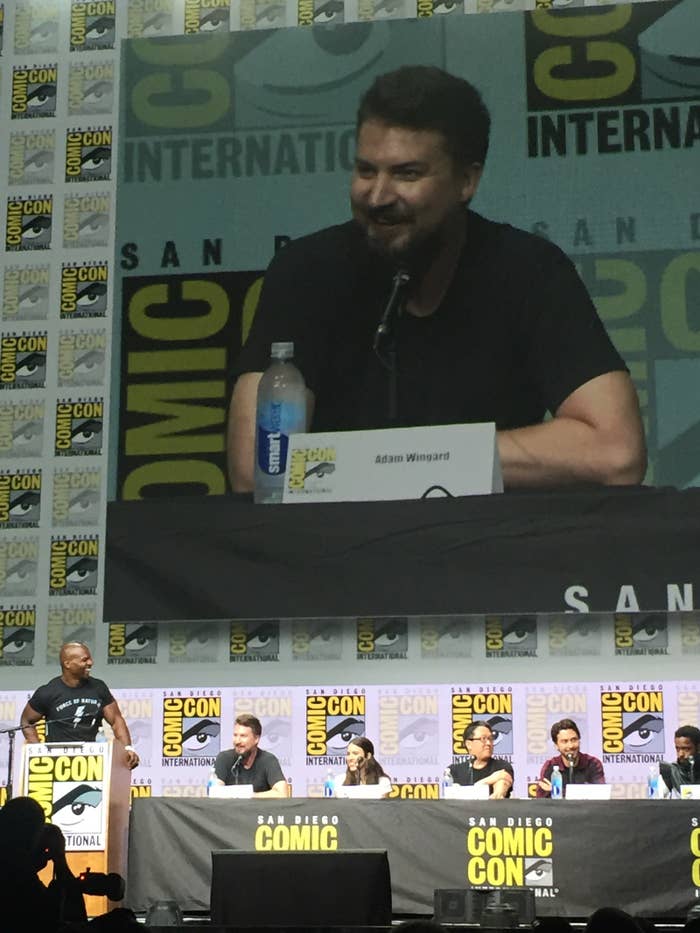 Death Note was first published as a manga series in 2003 and later adapted into an anime series as well as four live-action Japanese films. The upcoming Netflix adaptation is Wingard's take on the story, which is set in Seattle and features American characters, a creative decision that's drawn backlash.
After a trailer for the film was released earlier this year, many anime fans called it an example of "whitewashing" the original Japanese property. But producers Masi Oka and Roy Lee both previously told BuzzFeed News that the characters in their remake are "culture-specific" — not "race-specific."
"I can understand the criticism ... if our version of Death Note was set in Japan and [featured] characters that were Japanese-named or of Japanese ancestry," Lee told BuzzFeed News. He also said that their film is "an interpretation of that story in a different culture, so there are going to be some obvious changes. Some people will like them, some people may not."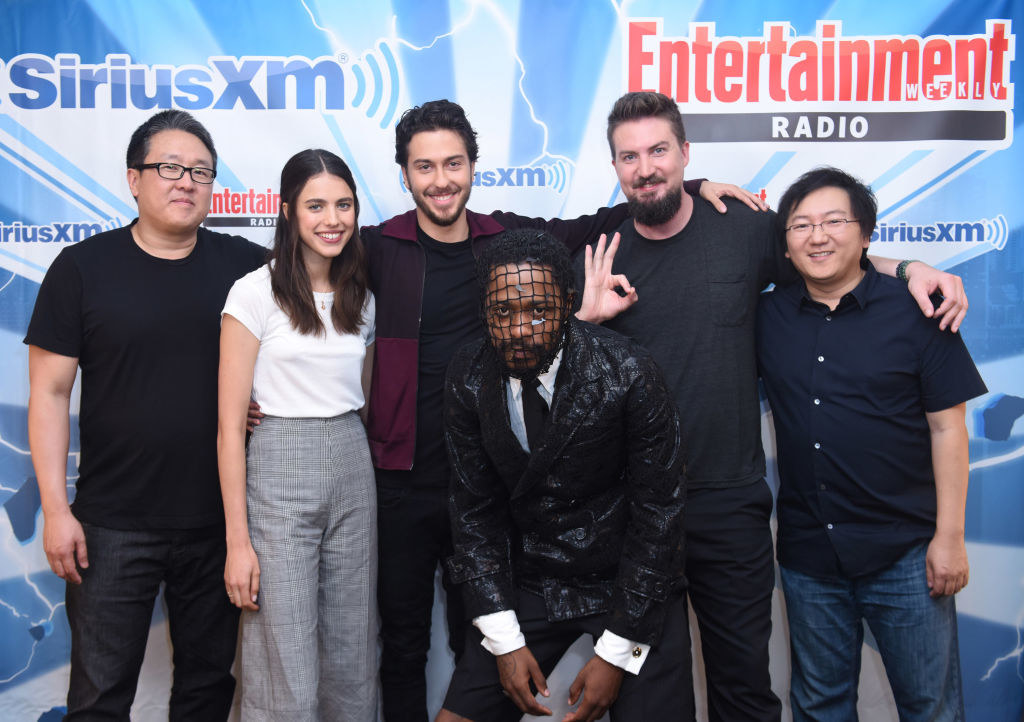 Although some fans may be skeptical, Oka said at Comic-Con that Wingard is "just like us — he's an otaku ... you can see his respect and appreciation for the material in the film," Oka said.
Oka previously told BuzzFeed News he signed on as a producer for Death Note to protect the original property: "This is still a genre film with a very passionate fanbase — and I'm one of them. I am a geek. I am an otaku. I grew up on this, so I got into producing so I could protect that."
The producer also noted at Comic-Con that the Death Note creative team worked closely with the original creators. "We had the creator, Ohbata sensei and Oba sensei, involved … And that's a huge thing," Oka said. "We wanted to make sure to create a movie that the senseis would be proud of and, in turn, hopefully that fans would be happy with as well."