On Monday, The O'Reilly Factor aired a racist segment that saw Watters World host Jesse Watters descend on New York City's Chinatown to interview residents about the election and what they think of Donald Trump.
The clip was cut with movie scenes depicting Asian stereotypes, and it made a mockery of elderly Asian-American immigrants who were interviewed but unable to respond because English is not their native language.
Then, on Thursday night, Daily Show correspondent Ronny Chieng clapped back at Fox News' "idiocy" — and he did not hold back.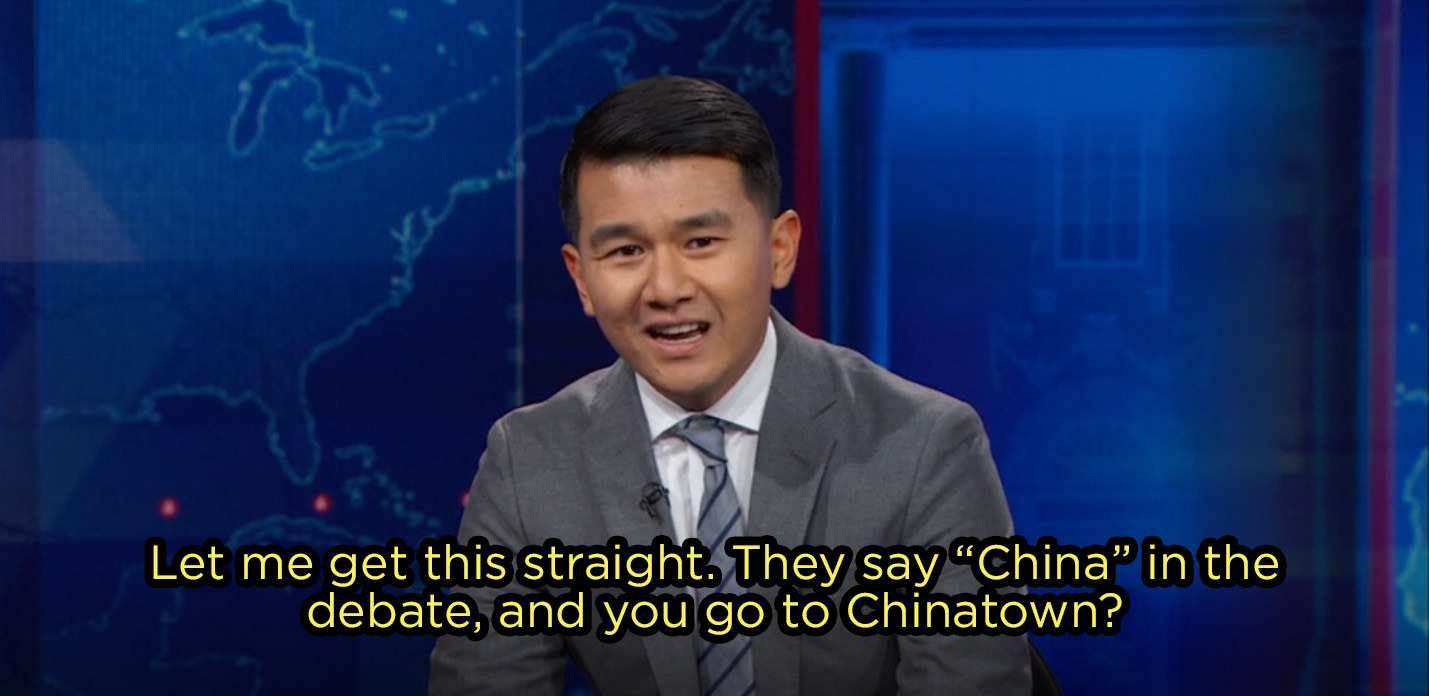 He called out Fox News for sending Watters to Chinatown for people's opinions on China.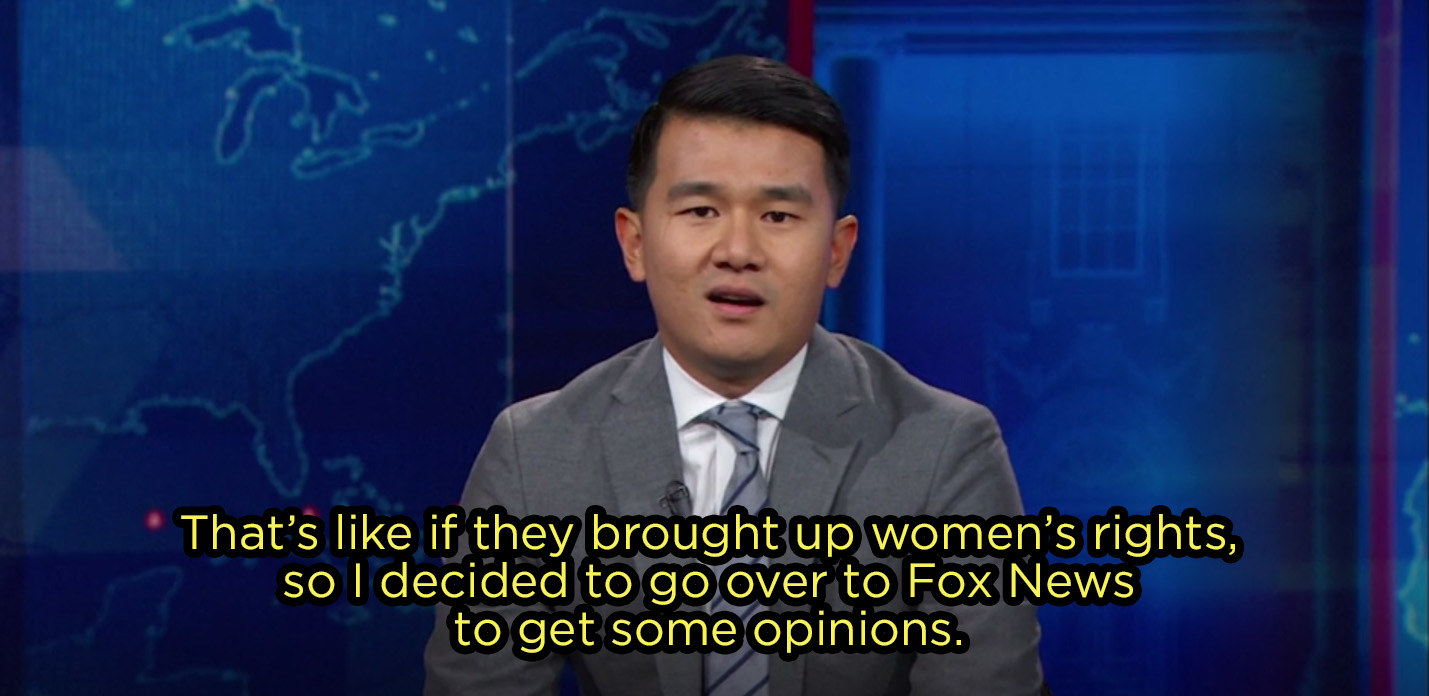 Chieng blasted Fox News for perpetuating outdated ideas about Asian-Americans and for targeting non-English-speakers.
Then he took to the streets himself to find out what Chinatown's community actually thinks about the election, and what they thought about Watters' segment.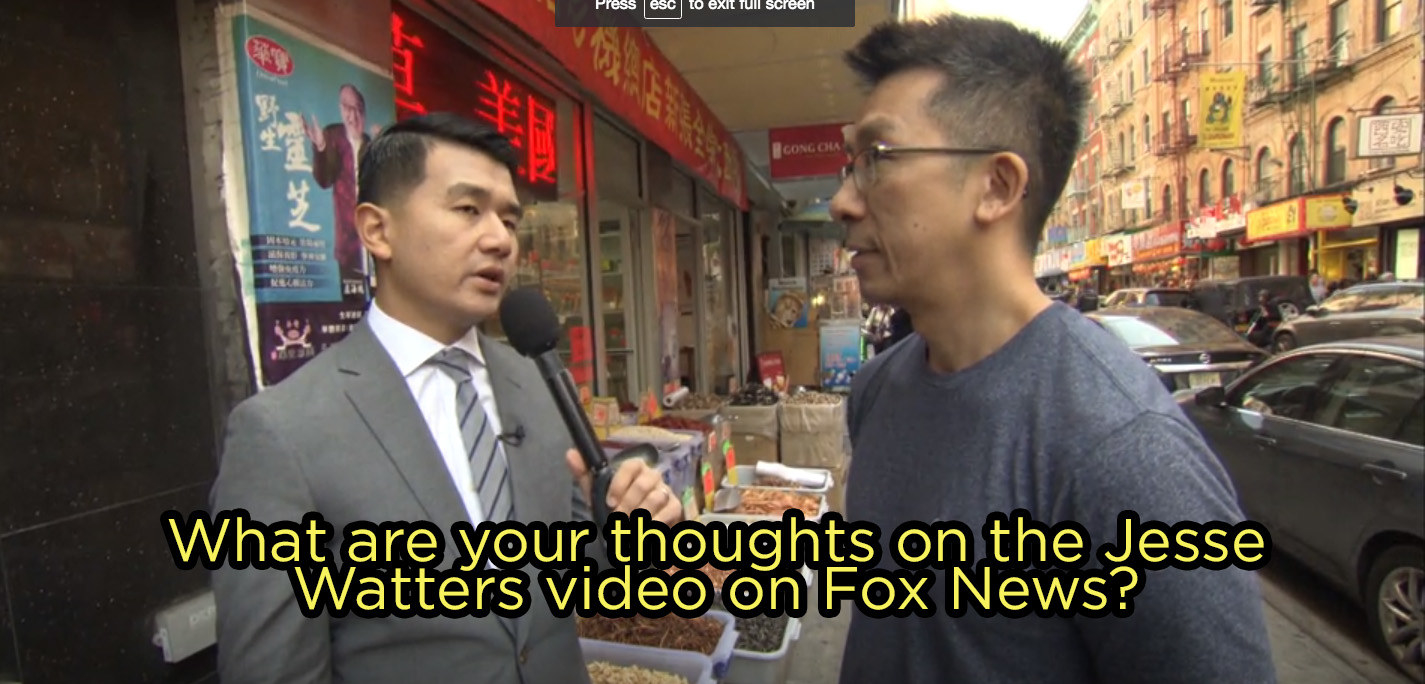 Contrary to what Watters thinks, not everyone in Chinatown is "polite."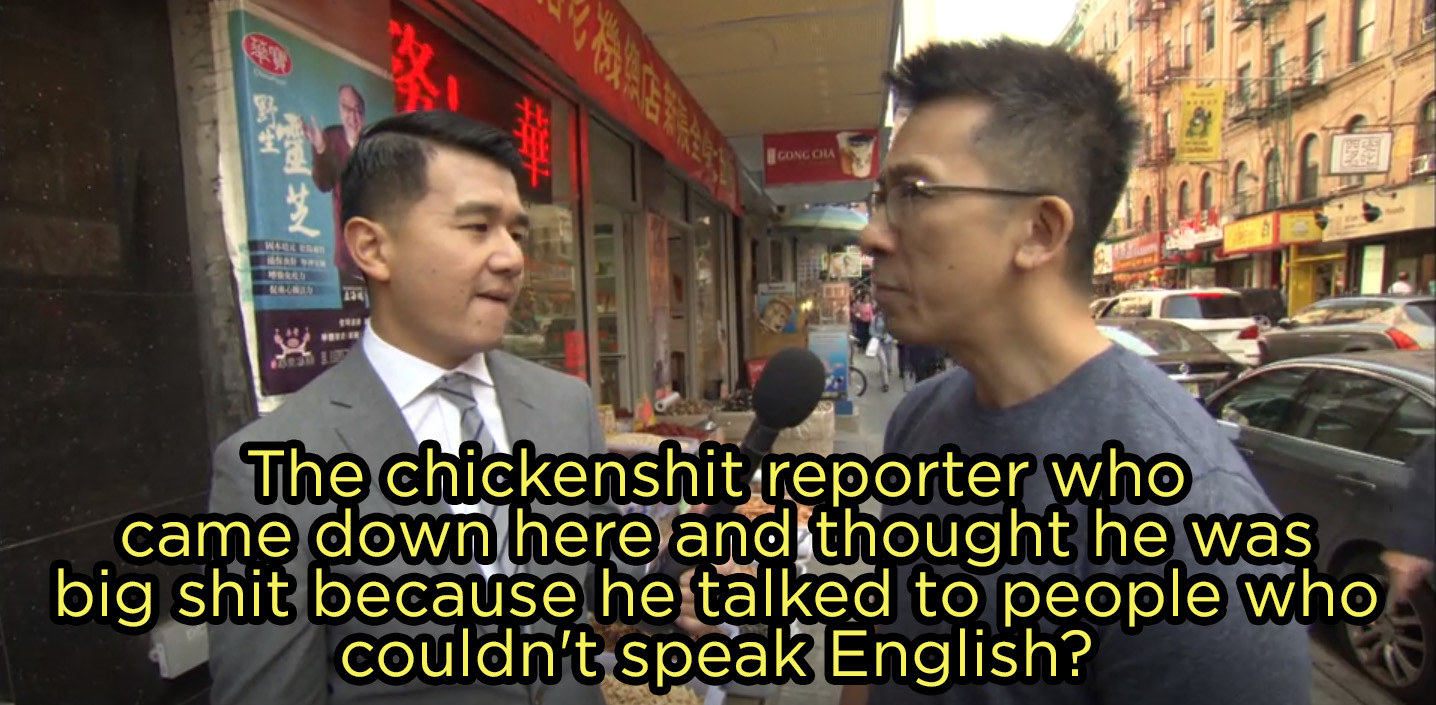 Here's a snippet of the segment: