Khloé Kardashian, NeNe Leakes, Clay Aiken, and Lisa Lampanelli — personalities who previously starred on Donald Trump's Celebrity Apprentice — joined Chelsea Handler on her Netflix talk show Chelsea this week. In an episode that goes live early Wednesday morning, the quartet discussed what it was like working with the larger-than-life television personality turned Republican presidential nominee.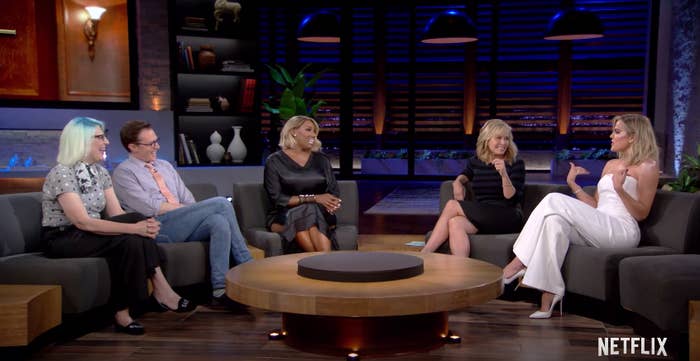 Leakes, of The Real Housewives of Atlanta fame, recalled her time on The Celebrity Apprentice and said that she quit because she "just couldn't take it anymore."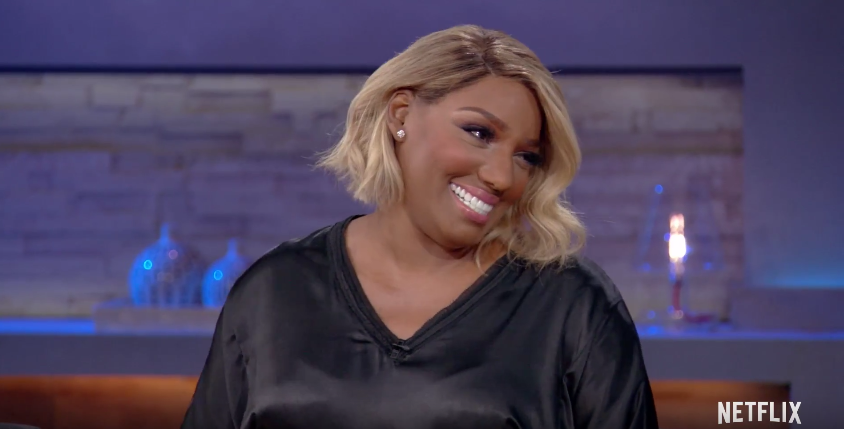 Handler then spoke of Omarosa Manigault, a fellow Apprentice alum who is now the director of African-American outreach for Trump's campaign. That's when Leakes revealed that Trump's team had once asked her to speak at one of his rallies.
Asked if she would want to represent Trump, Leakes said she responded simply...
Kardashian also acknowledged that she hated being on The Celebrity Apprentice and only participated because her mom, Kris Jenner, made her do the show.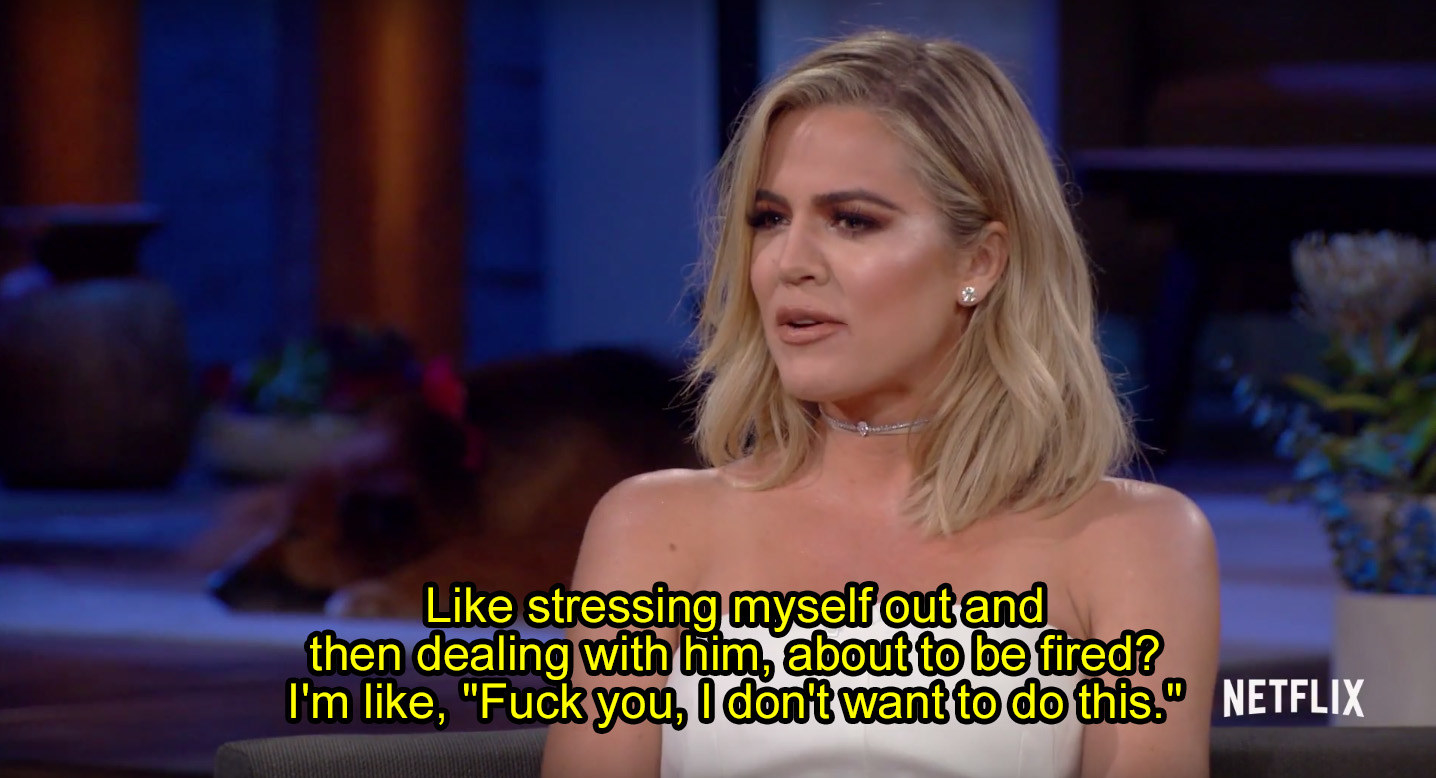 Handler then asked Kardashian if her mom thinks Trump would make a good president, to which she also responded curtly.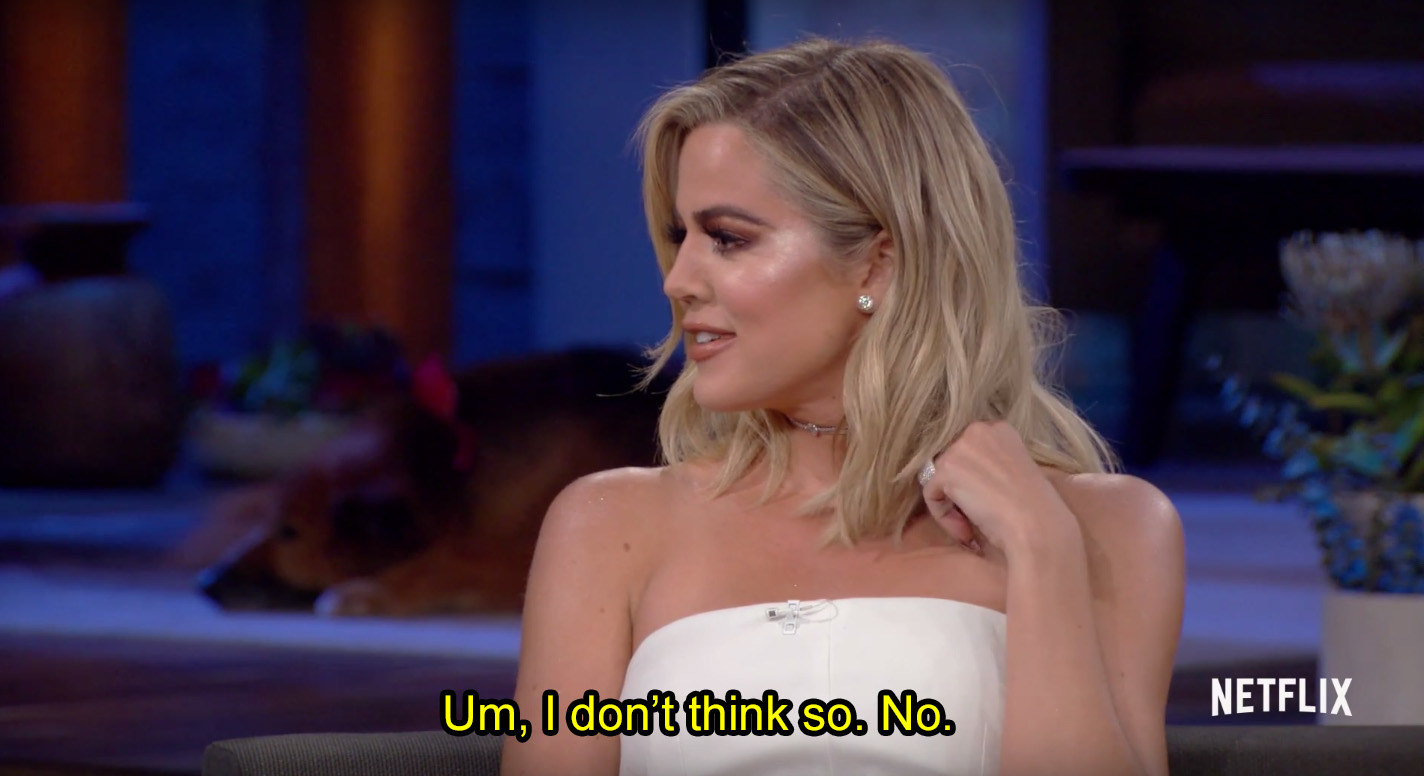 Stand-up comedian Lampanelli admitted she has "no problem with Trump as a human being," though she did recount some of Trump's interactions with the women on the show.
Aiken, who said he enjoyed his time on Celebrity Apprentice, offered his opinion on Trump's campaign.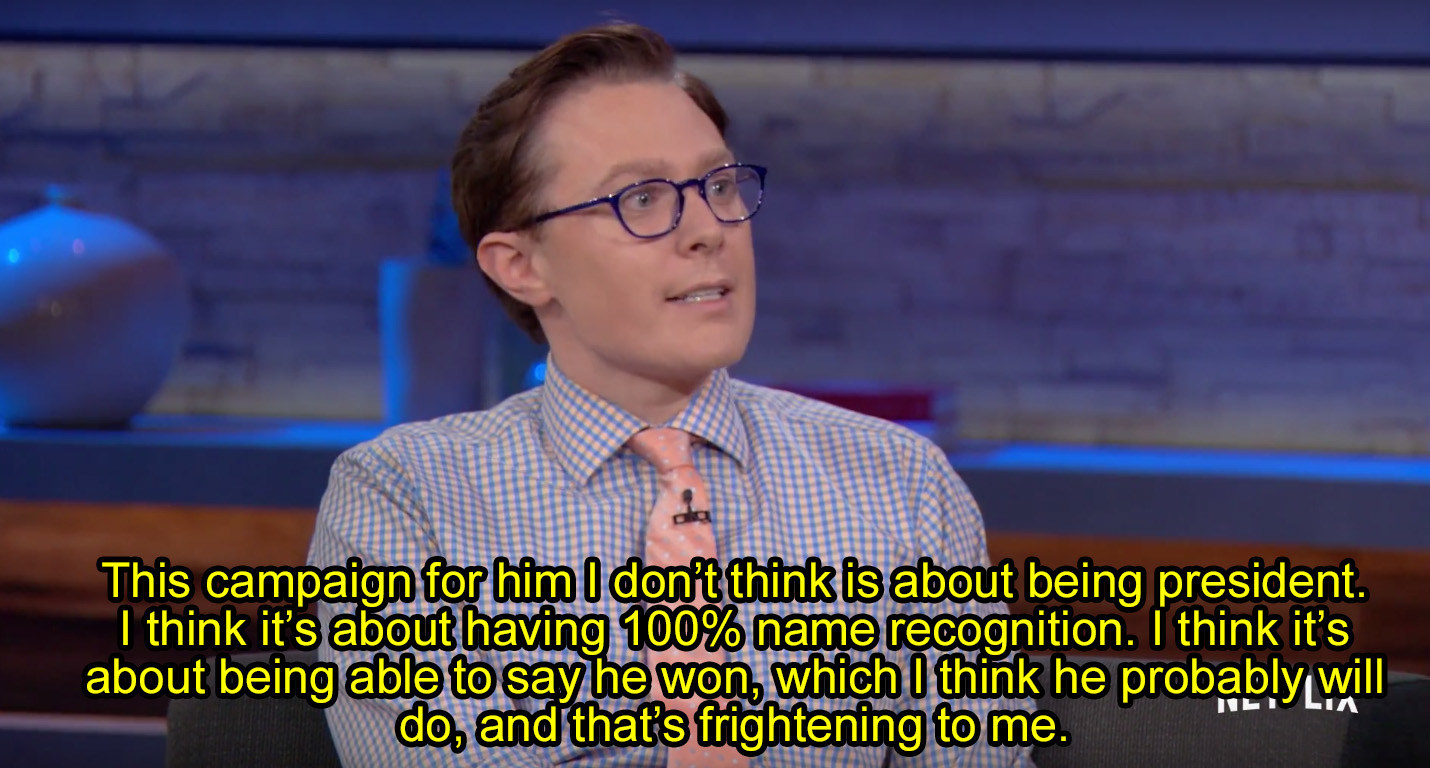 That's when Aiken revealed he'd be voting for Hillary Clinton.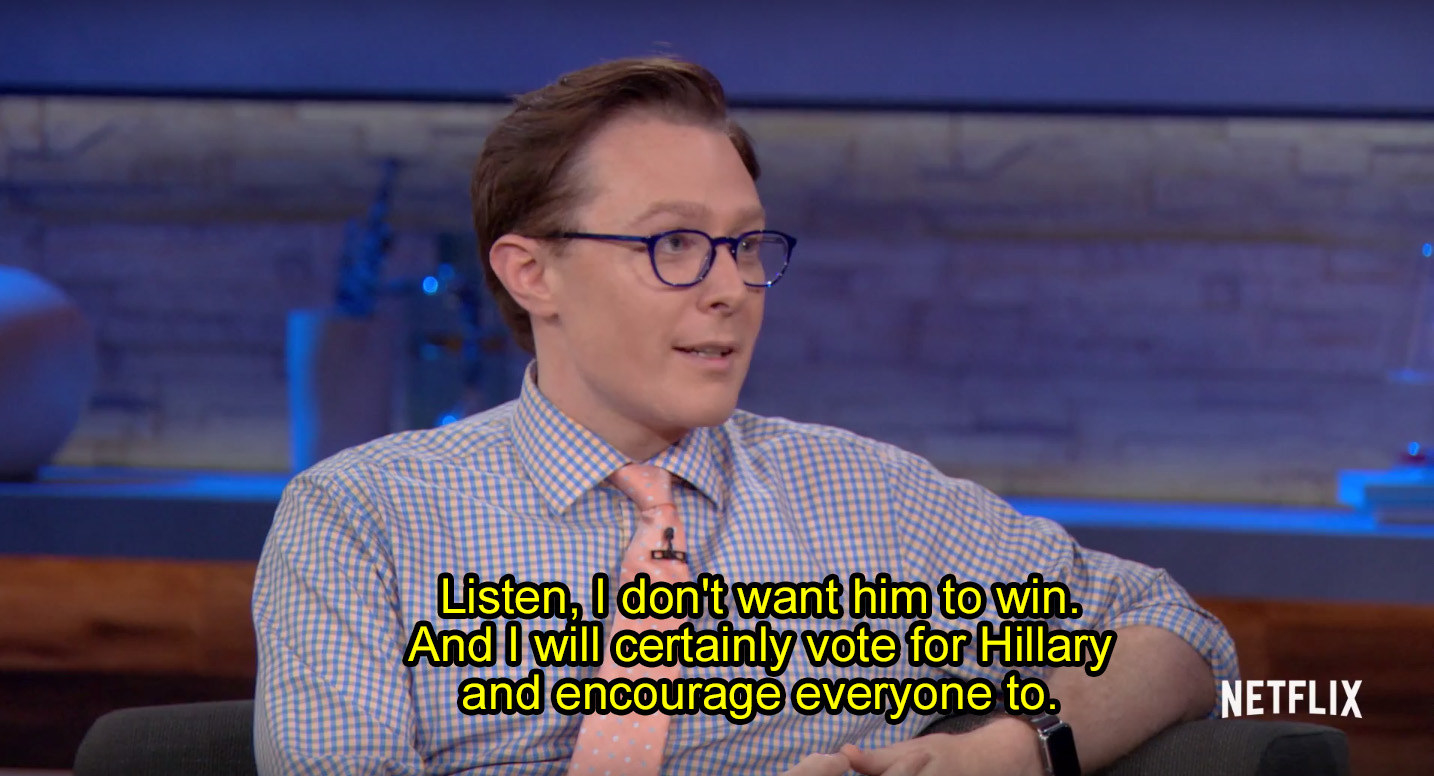 New episodes of Chelsea drop every Wednesday, Thursday, and Friday on Netflix.