Steve Harvey And Fox Want Him To Return To Host Miss Universe Again
Despite his blunder at the 2015 Miss Universe pageant, Harvey and the network that airs the pageant both hope he'll be back.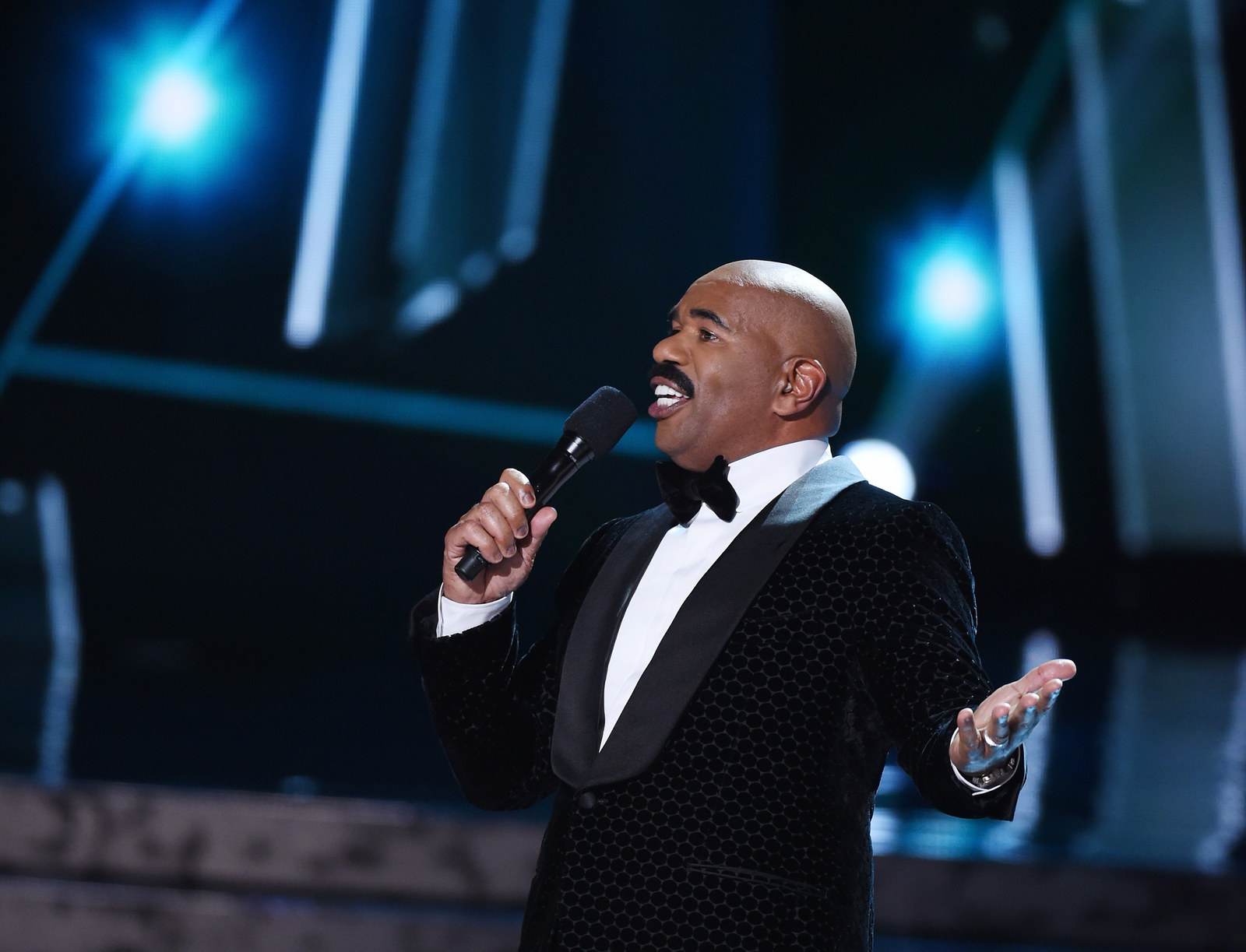 Despite his slip-up heard 'round the world at the 2015 Miss Universe pageant, Steve Harvey could very well be back to host, if both he and Fox have their way.
"We would love nothing more than for Steve Harvey to be back and host that show for as long as we have him," Gary Newman, Fox's chairman and CEO, told reporters at the Television Critics Association winter press tour in Pasadena, CA on Friday. And Gerald Washington, president of Steve Harvey World Group, told BuzzFeed News in an email that Harvey would "definitely" want to return as host.
Harvey took over Twitter when the 2015 Miss Universe pageant aired live on Dec. 20. He originally announced Miss Colombia, Ariadna Gutierrez, was the winner, and then he returned to the stage moments later to reveal that he'd misread the results: Gutierrez was the runner-up, and Miss Philippines, Pia Wurtzbach, was the winner.

"I thought Steve handled it with unbelievable grace and humility, and he was honest. He took responsibility," Newman said. "If you followed social media afterwards, people kind of loved him for the way he handled it."
Just days after the pageant aired, Harvey took to Facebook to poke fun at his mistake.
But the decision as to who will host the next Miss Universe pageant may be determined by the Miss Universe Organization, not Harvey or Fox. Publicists for the organization and for Fox did not immediately reply to BuzzFeed News' request for more information.
Harvey will also be sitting down with both Gutierrez and Wurtzbach on his show, Steve Harvey, for a two-day event on Monday, Jan. 18 and Tuesday, Jan. 19 for the first time since the pageant.
Additional reporting by Jarett Wieselman.