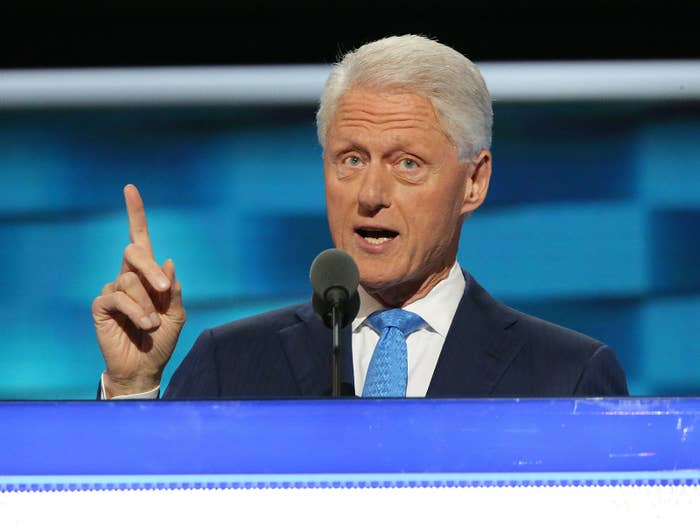 Former president Bill Clinton revealed during his speech at the Democratic National Convention that he's a big fan of the Police Academy franchise and now, the man who produced all seven movies about a ragtag group of recruits is hoping the attention gets his reboot into theaters.
During his speech at the DNC on Tuesday, the 42nd president looked back on when his wife Hillary Rodham Clinton, the Democratic nominee, thought he'd "gone a little over the top when [he] took a couple days off with Chelsea to watch all six Police Academy movies back-to-back." Their daughter Chelsea also acknowledged her father's love of Police Academy during her speech at the DNC on Thursday.
Paul Maslansky, who produced the entirety of the Police Academy franchise, has long known Clinton was a fan. Maslansky told BuzzFeed News in a phone interview on Friday that he'd met Clinton in 1993, not long into his presidency, at the home of Ethel Kennedy, wife of Senator Robert Kennedy. She very intentionally introduced Clinton to Maslansky, who is friends with their son, Joseph P. Kennedy II.
"He grips my hand," Maslansky recalled of Clinton. "Just then, Joe Kennedy, passes behind President Clinton and says, 'You know, this guy is the guy who produced all those Police Academy films.' Bill Clinton had my hand. He didn't let go. He looked into my eyes and squeezed my hand and said, 'Paul, I want to thank you.'"
Maslansky hopes the new attention from the Clintons helps him get his long-gestating reboot of the '80s and '90s franchise to theaters. Police Academy: Next Generation has been in the works since 2012. Keegan-Michael Key and Jordan Peele, the creators behind the hit Comedy Central series Key & Peele, signed on to produce the remake in 2014. But it hasn't come to fruition yet.
"We've had a whole bunch of screenplays that neither the studio nor myself have been satisfied with," Maslansky said. He said a new script was submitted two weeks ago, but he's "waiting to hear" from Toby Emmerich, the president and COO of New Line Cinema. (Emmerich did not immediately reply to BuzzFeed News's request for a comment.)
Maslansky plans to make "a meaningful film that talks about the issue of today," and wants to infuse the reboot with a message about police violence, a conversation that's been sparked after the many recent shootings. He thinks Key and Peele are the perfect people to do that. "They know how to take the piss out of anything, but at the same time, to make it real and important and significant and something that is challenging," Maslansky said.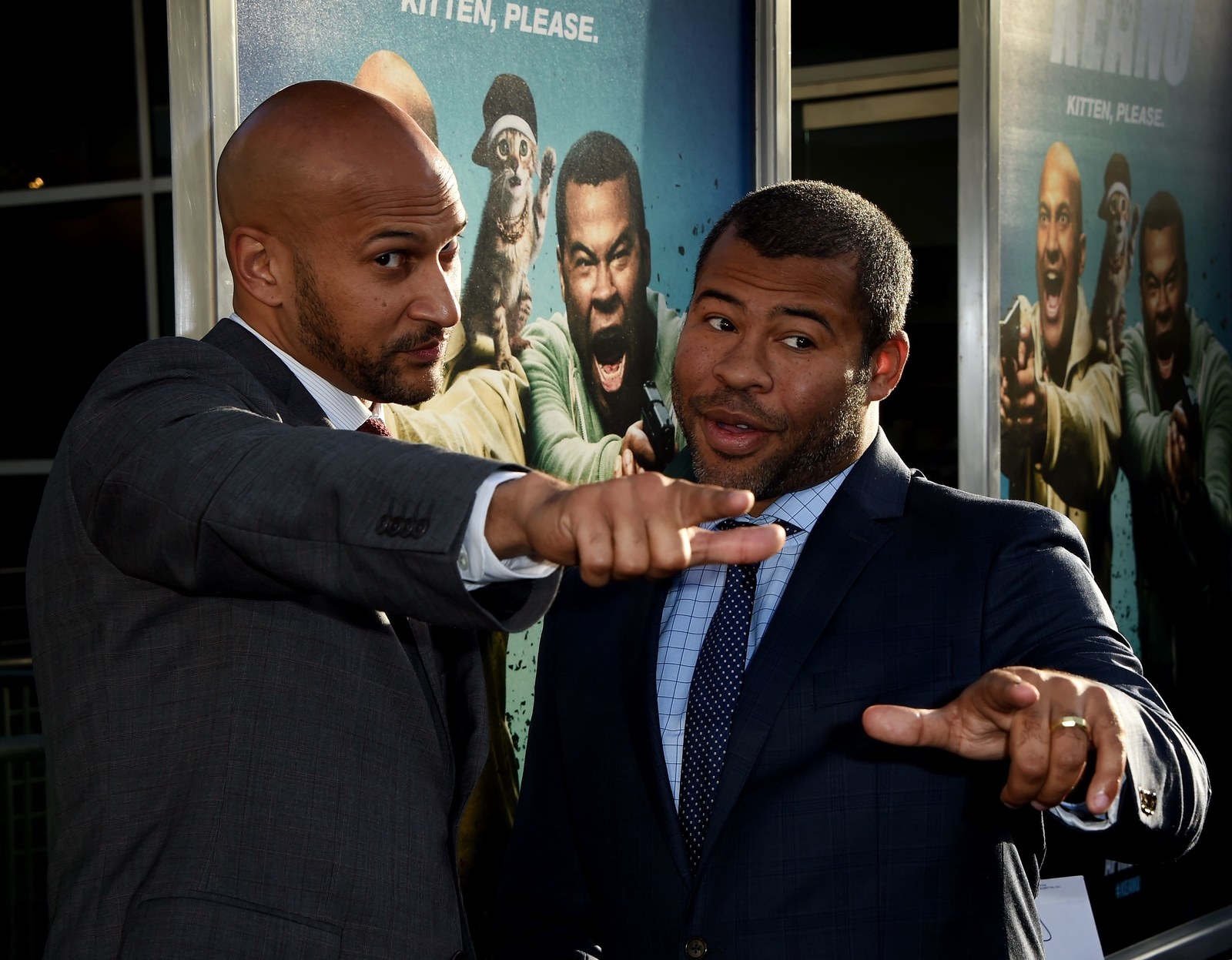 "The fact that the police academy is the place where we train our police to interact with the public in such a fashion that doesn't bring dishonor on themselves and on the community... I sort of want it to be ... what M.A.S.H. did to war," the producer added. "I'd like this to bring a comedic element to the most significant domestic problem I feel we have."
And he thinks Bill and Chelsea Clinton's comments at the DNC are just what the reboot needs to get studio attention. "How could it not help?" he asked rhetorically. "And how often is a film mentioned twice and in such good light? It's a light comedy that makes people smile, makes people laugh, and that's what's needed in times of stress."