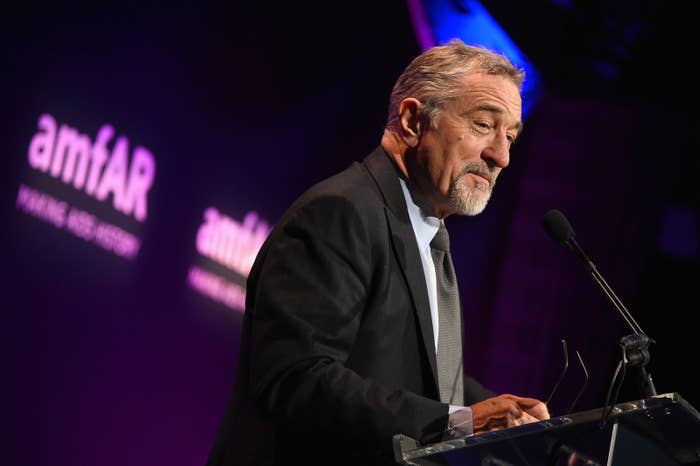 Organizers for the upcoming 2016 Tribeca Film Festival have come under fire for their decision to screen a documentary from controversial anti-vaccine activist Andrew Wakefield.
According to a press release about the festival's roster, the film, Vaxxed: From Cover-Up to Catastrophe, "confirm[s] what millions of devastated parents and 'discredited' doctors have long-suspected – vaccines do cause autism."
The film description does not mention that Wakefield, who is the director of the film, is also the former doctor who published a fraudulent 1998 study linking the measles, mumps, and rubella vaccine to autism in the U.K. medical journal The Lancet. Although the paper has since been disproved and retracted, there are some who accept his findings to be true. Wakefield also lost his license to practice medicine in the U.K. after being found guilty of three dozen charges, including 12 counts involving the abuse of developmentally challenged children in 2010.

On March 21, the Tribeca Film Festival revealed it would premiere Vaxxed; on the film's festival description page, the synopsis says the documentary "features revealing and emotional interviews with pharmaceutical insiders, doctors, politicians, parents, and one whistleblower." Wakefield, also a co-screenwriter of the film, is described in his bio on the page as "an academic gastroenterologist"; while his medical study is mentioned, there is no acknowledgement of its retraction.

Following Tribeca's announcement, critics have begun taking to social media in anger to denounce the film festival for giving the disgraced former doctor a platform, and for screening a documentary based on fraudulent, discredited claims.
In a Facebook post directed at Tribeca, filmmaker Penny Lane wrote:

"Here is the problem with your statement: it assumes that Vaxxed is just like any other film taking on an unpopular, controversial or provocative subject. It is not. There is a big difference between advocacy and fraud, between point of view and deception. For you to claim there is no difference, and for you to screen this film, perpetuates Wakefield's fraud.

A lot of people, including those who buy tickets to see docs at your festival, believe documentary film has become an important form of news. But journalists are expected to tell the truth – or at least not knowingly spread dangerous lies. Your choice to include Vaxxed in your documentary lineup – a lineup including films about abortion, Syrian refugees, solitary confinement, the American electoral system, in-vitro fertilization and drone warfare – suggests that you think documentary filmmakers can't be held even to the latter standard. This threatens the credibility of not just the other filmmakers in your doc slate, but the field in general."
The Tribeca Film Festival has since issued a statement via Twitter: "Like most film fests, Tribeca is about dialogue & conversation. We present opposing viewpoints without judgement or endorsement."
UPDATE
In the wake of the backlash, Tribeca Film Festival co-founder Robert De Niro issued a statement to BuzzFeed News on Friday defending the selection of Vaxxed. The actor says that he and his wife, Grace Hightower, have an autistic child. Although he says he is not anti-vaccination, the issue "is very personal to me and my family," which is why he wants to provide "the opportunity for a conversation around the issue."
Here is the full statement from De Niro issued to BuzzFeed News by a representative for the film festival:
"Grace and I have a child with autism and we believe it is critical that all of the issues surrounding the causes of autism be openly discussed and examined. In the 15 years since the Tribeca Film Festival was founded, I have never asked for a film to be screened or gotten involved in the programming. However this is very personal to me and my family and I want there to be a discussion, which is why we will be screening Vaxxed. I am not personally endorsing the film, nor am I anti-vaccination; I am only providing the opportunity for a conversation around the issue."