Deadline reports that NBC is developing Mail Order Family, a half-hour sitcom about a widowed white father who purchases a mail-order bride from the Philippines to take care of his two daughters.
The project — which could very well never make it to air, as the network has not yet ordered it to series — comes from the trio behind Superstore: Jackie Clarke will write and executive produce, Ruben Fleischer will direct and executive produce, and David Bernad will executive produce.
The premise of Mail Order Family is based loosely on Clarke's own life: When she was in first grade, her mother died and her father ordered a wife from the Philippines.
"My dad was in the dating scene for like two seconds and then decided to order my stepmom from a catalog. Yes, from the Philippines. I'm so serious — it's so insane," she told The Observer in 2002. She told the same story on an episode of This American Life in 2012.
After people got wind of the prospective NBC sitcom, they took to Twitter in outrage.
"Human trafficking of a woman to be married off to a man she doesn't know should not be a laughing matter. The unregulated mail order industry and the men purchasing the brides exploit the needs of impoverished women," she wrote. Sirikul added that the show could also "encourage the stereotypes of the subservient, docile, and exotic Asian woman."
While Mail Order Family may never make it to series, people are already urging NBC to #CancelMailOrderFamily.
Clarke has responded to critics on Twitter, explaining that she intends to make the Filipino woman a "fully realized" and "complex" character.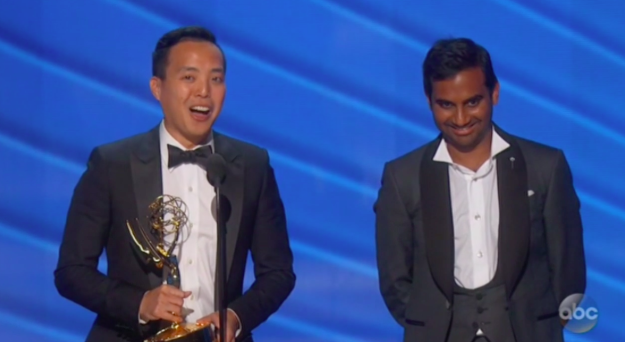 Clarke did not immediately respond to BuzzFeed News's request for a comment.
UPDATE — An NBCUniversal spokesperson has issued a response to BuzzFeed News, revealing that the network has decided not to move forward with the project. The full statement is below.
"We purchased the pitch with the understanding that it would tell the creator's real-life experience of being raised by a strong Filipina stepmother after the loss of her own mother. The writer and producers have taken the sensitivity to the initial concept to heart and have chosen not to move forward with the project at this time."