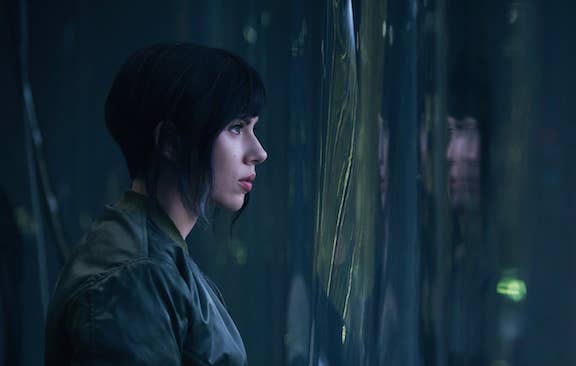 Since it was first announced in January 2015 that Scarlett Johansson would play the main character in a live-action adaptation of Masamune Shirow's seminal manga series Ghost in the Shell, the film has been at the center of the conversation about whitewashing in Hollywood. The debate has exploded in the past two months in particular; after the release of the first photo of Johansson in character in April, seeing the white actor in the role of a famous manga character had fans particularly angry with Paramount and DreamWorks Pictures. A report that the studios ran CGI tests to alter the white actors' appearances and recent paparazzi photos from the set in Hong Kong that soon followed only added fuel to the backlash.

Until now, those behind Ghost in the Shell have remained silent. But on Wednesday, BuzzFeed News spoke with Steven Paul, a producer on the film who announced his plans to adapt another manga series, Lone Wolf and Cub, this week. Paul told BuzzFeed News in a phone interview that he thinks manga fans will have a change of heart after they see the movie version of Ghost in the Shell.
"I think everybody is going to end up being really happy with it," he said. "They're going to be very, very happy with it when they see what we've actually done with it, and I don't think anybody's going to be disappointed."
Paul also clarified the name of Johansson's character: She is referred to as "the Major" in the movie, despite being known as Major Kusanagi in the source material.
While the original Ghost in the Shell takes place in the fictional Japanese city of Niihama, Niihama Prefecture, Paul referred to the setting of Ghost in the Shell as "an international world." "There [are] all sorts of people and nationalities in the world in Ghost in the Shell," he said of the cast, which also includes Pilou Asbaek, Michael Pitt, Takeshi Kitano, Juliette Binoche, Kaori Momoi, and Chin Han. "We're utilizing people from all over the world. … There's Japanese in it. There's Chinese in it. There's English in it. There's Americans in it."
Momoi, who revealed in a recent interview with the Associated Press that she plays the mother of Johansson's character, defended the studios' decision to cast Johansson. "I felt blessed to have worked with her," she told the AP.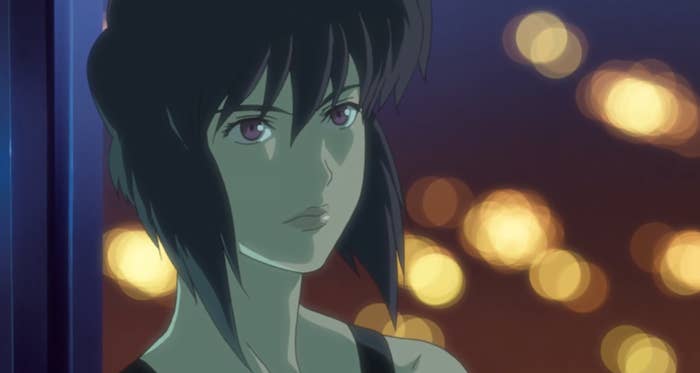 While there are fans who argue Ghost in the Shell is an inherently Japanese story and not a universal narrative, Paul, who grew up watching Japanese films and reading manga, doesn't see it that way.
"I don't think it was just a Japanese story. Ghost in the Shell was a very international story, and it wasn't just focused on Japanese; it was supposed to be an entire world," he said. "That's why I say the international approach is, I think, the right approach to it."

"I think we've done the manga comic great honor. As I said, the fans will be very happy, because there's a great respect that's been paid to the manga," Paul added, saying that Ghost in the Shell creator Shirow and Kodansha — the company that first published the manga — have been supportive and involved in the making of the film. "We've been very, very careful. Obviously, there's some new imagination, as well. I mean, like anything, when you're making a movie, you've gotta bring your own."
Paul also discussed what he has planned for his recently announced remake of Lone Wolf and Cub, a 1970s manga series that spawned numerous adaptations, including a six-part movie series, the first two of which were combined, dubbed, and screened in the United States as Shogun Assassin.
Paul will be rebooting Lone Wolf and Cub: The Final Conflict, a 1992 movie directed by Akira Inoue, specifically. For the remake, Variety reported that Paul would recruit an "essentially Japanese cast," wording many outlets questioned.

"I think [Variety was] just picking up that I said that we would probably shoot in Japan and probably have primarily Japanese actors in it," Paul said, though Variety's story notes that Paul recently struck production deals in China and Thailand. "My initial instinct is that they will be primarily Japanese because they're samurai, and the whole story is very, very Japanese in the sense of what they are," he noted.
Although Paul says the filmmakers may cast "international actors" for some of the parts, viewers can expect to see Japanese actors in the main roles.