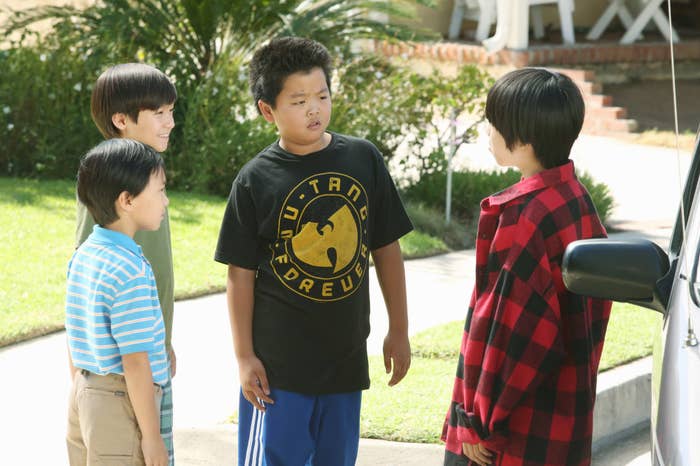 In the months before Fresh Off the Boat premiered on ABC, the network and show faced a slew of controversy — first for its title and later for an offensive promotional image that the show's official account tweeted. Despite the initial backlash, the comedy has since become a hit. But Eddie Huang, the chef and food personality who wrote the book on which the comedy is based, is not a fan of the series, and he made that clear Tuesday night in a series of tweets.
It turns out Huang doesn't watch the show.
Although he's glad many viewers are able to relate to it, he's dissatisfied with the show's portrayal of his life.
It's something Huang has personally addressed in the past.
He noted a few details about his life that the ABC series does not include.
He also criticized the show for its use of hip-hop "as an aesthetic thing without the foundation."
Though Fresh Off the Boat isn't an accurate representation of Huang's life or even a perfect show, he said it's at least a start to more diversity in television and films.
BuzzFeed News has reached out to ABC for comment on Huang's tweets, and is awaiting their response.