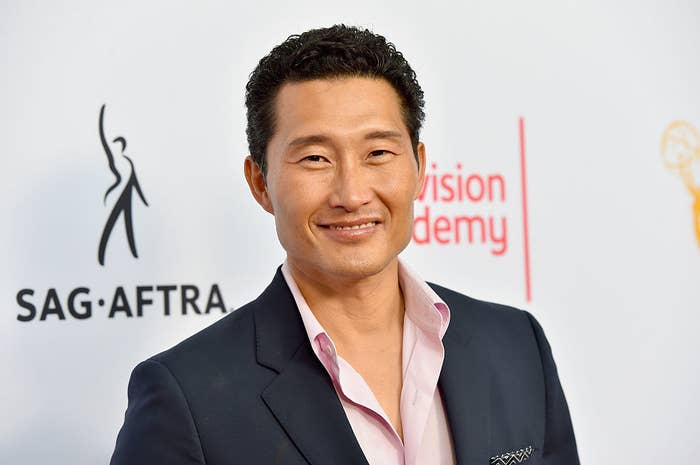 Kim will play Japanese-American character Major Ben Daimio, a role British actor Ed Skrein recently departed in response to accusations of "whitewashing" from the public.
Skrein announced his decision to exit the project in a statement. "It is clear that representing this character in a culturally accurate way holds significance for people, and that to neglect this responsibility would continue a worrying tendency to obscure ethnic minority stories and voices in the Arts," he wrote.
While some people have pointed out that Daniel Dae Kim is Korean and not Japanese…
Most people on Twitter have been rejoicing over the news.
BuzzFeed News has reached out to Lionsgate and Kim for comment.
UPDATE
Kim has officially joined the cast of the Hellboy reboot, THR reported today. In a statement to BuzzFeed News, Kim confirmed his role in the upcoming film. He also praised Skrein for urging that the role of Major Daimio "be cast appropriately" and thanked fans for their support. His full statement is below.
"I'm excited to confirm that I've officially joined the cast of Hellboy. We start shooting today and I'll be playing Ben Daimio, alongside our very talented cast, headed by David Harbour, and director, Neil Marshall. Thank you for all the supportive tweets and comments, especially in light of the recent events surrounding its original casting. To that, I will only add that I applaud the producers and, in particular, Ed Skrein for championing the notion that Asian characters should be played by Asian or Asian American actors. He could not have addressed the issue more elegantly and I remain indebted to him for his strength of character."