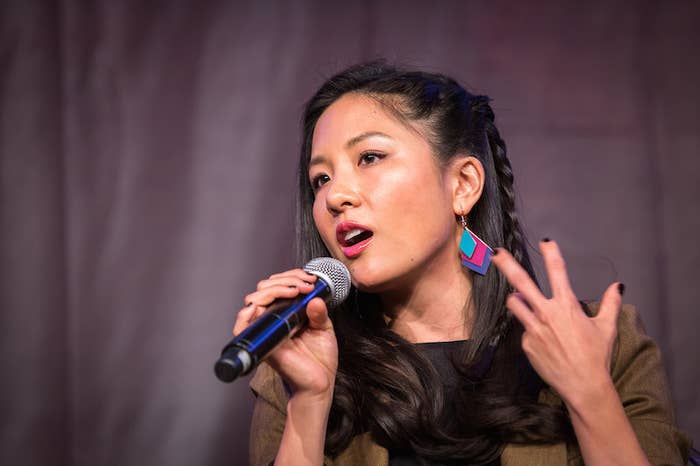 When the first photo of Scarlett Johansson as the star of Ghost in the Shell dropped online on Thursday, fans of the beloved manga series took to Twitter in outrage. They denounced Hollywood for casting a white actor as a Japanese character from a distinctly Japanese narrative. Their anger was further fueled after it was reported that the film's producers tested visual effects on Johansson that would make her appear more Asian.

Among those who spoke out on Twitter were Fresh Off the Boat actor Constance Wu and Agents of S.H.I.E.L.D. star Ming-Na Wen. And during a panel on Saturday at the Committee of 100 conference in Los Angeles, Wu slammed those reported attempts at altering Johansson's appearance, calling the alleged acts "heinous." Altering a white actor's features to appear more Asian, Wu said, "reduces our race and our ethnicity down to mere physical appearance. And as we all know, our ethnicity, our races, and our culture are so much deeper than how we friggin' look."
The panel also included Marco Polo's Joan Chen and Saving Face's Lynn Chen. The discussion got heated after Joan Chen — who grew up during the Cultural Revolution from the mid-1960s to mid-1970s, a time in China when the arts were heavily censored — defended the filmmakers' freedom to cast whomever they saw fit to play the protagonist of their films. "If an American director is making a Japanese cartoon, adapted into an American story, it is his creative freedom," she said. She warned against the dangers of too much "self-censorship" and instead urged her fellow panelists to encourage "young people to get into the business" and to write their own stories.
But Wu stressed that Hollywood's problem isn't a lack of creative freedom, but rather a lack of diverse representation. "A lot of people's visions of who they think looks like their hero is rooted in systemic racism," she said, calling on filmmakers to "stretch their imagination" and create more roles for Asian-Americans. "I don't think it is bad for them to be challenged to think outside their boxes. ... I don't think it will reduce their work for them to think, What if I cast this person as a Latina?"

Both Wu, who has been vocal about the lack of opportunities for Asian-American actors, and Wen urged the audience to speak out about the racism that's still prevalent in Hollywood. "The whitewashing will just continue and continue if [white filmmakers] become comfortable," said Wen.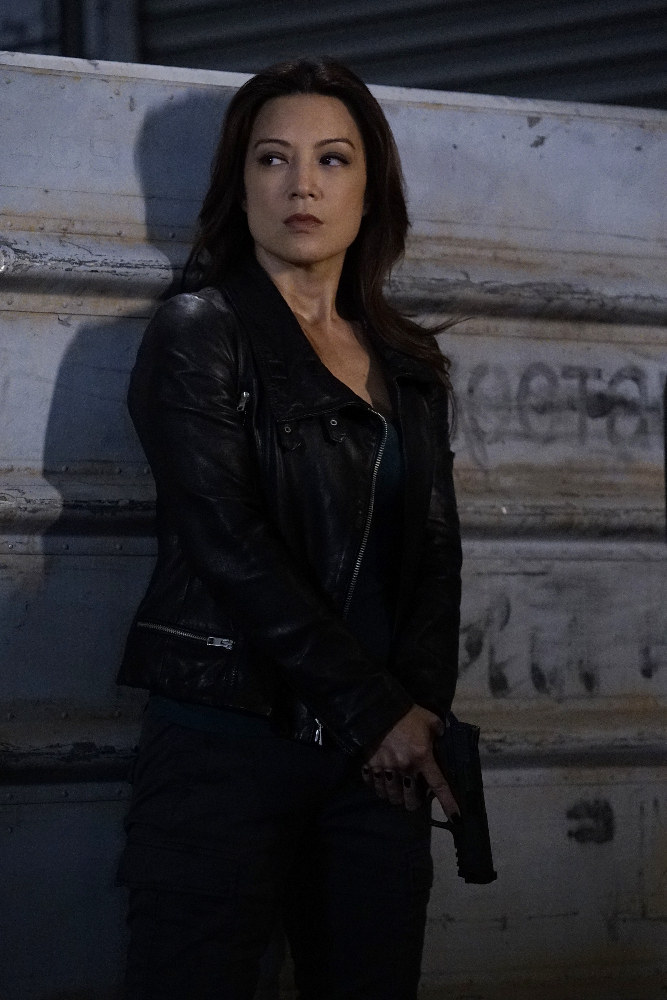 In addition to the Ghost in the Shell controversy, the panelists discussed this year's Oscars debacle, during which host Chris Rock and presenter Sacha Baron Cohen made racist Asian jokes that sparked backlash.
"Culturally, I think it is not in our nature to confront these types of conflicts, to voice our concerns, to band together to voice our concerns, and that needs to change," Wen said. "We have to fight our own fight."
Wu also speculated as to why Asian-Americans in Hollywood might be reluctant to speak up. "I think it's because of the scarcity of roles," she said. "If I say this against this executive producer, maybe they wont hire me. Better to say it in private to my friends so that I get employment later."
"The thing we need to learn is ... the job is not worth it, because jobs come and go," Wu continued. "I hope the Asian community starts becoming more vocal."