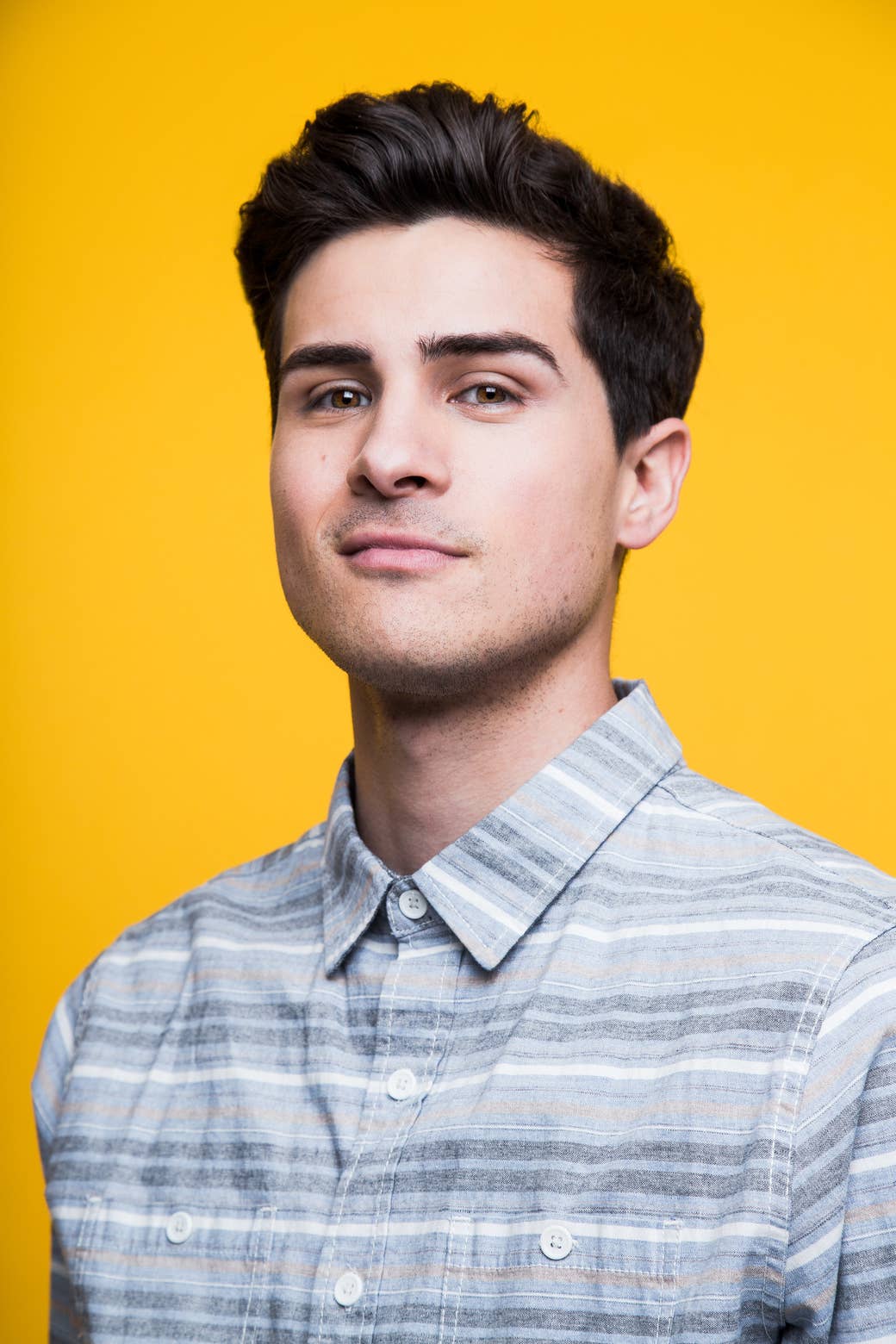 When Anthony Padilla released a video announcing his departure from Smosh, a popular online comedy channel, many initially thought it was a hoax — a parody on the abundance of, ahem, "Why I Left BuzzFeed" vlogs on the internet. But the clip was no joke, and fans took to Twitter to lament the end of Smosh as they knew it. For some, it was the near-equivalent of Zayn Malik's split from One Direction.
Smosh, which began as a website Padilla created for his high school buddies, became an internet sensation after he and his friend, Ian Hecox, began uploading videos of their hijinks to YouTube in 2005. The site was unexplored territory at the time, and the duo helped popularize sketch comedy on the platform.

Acquired by Defy Media in 2011, Smosh spun into a studio-backed project, spanning seven different channels, with a production team and a cast of like-minded actors — there have even been two movies centered on the duo. As the brand evolved into an enterprise larger than the two cofounders, however, Padilla became less excited about his work, and ultimately decided to leave the company for a solo career earlier this month — an exit the online production house spent several months preparing for. Defy Media president Keith Richman called it "a seminal moment ... for the YouTube eco-system" in a statement.
Days after Padilla broke the news about his exit, the 29-year-old seemed noticeably cheerful, grinning from ear to ear as he recalled the days leading up to his decision.
"Through this whole process, I kept thinking, Oh god is this the right choice? Did I make a huge mistake? But one day I was just like, I'm just going to do it. I'm gonna follow through with it and make the best out of what this is," Padilla told BuzzFeed News.
"It wasn't a single thing that lead me to be like, Oh now is the time … It was a lot of me not being able to be authentic to myself," he added. After Smosh became a part of Defy Media, there was a "standard for what the channel should be," Padilla explained, "and I wasn't able to have the content evolve with me anymore."
Padilla had been a part of Smosh for 12 years, growing up under the watchful eyes of his fans since his late teen years. But do they know the real him?
"I feel like they have an interpretation of who I am based off the characters and silly faces and voices I've made, but I don't think I've ever been 100 percent authentic on that channel. It was always masked in some kind of a joke," Padilla confessed.
One of the few instances in which the comedian has spoken openly about his life is in a moving "Draw My Life" video, published to his own channel just eight months ago. In it, Padilla opens up about his teenage years prior to Smosh's creation, his experience with anxiety, and a toxic past relationship.
Although his future videos will continue to veer on the comedic side, Padilla also intends to discuss issues he personally experienced. "I'm a lot more comfortable with myself and more confident to the point where I feel like, behind the joke, you'll be able to see the message that I'm trying to portray … One of the things I'm most excited about is being able to have a connection with my audience, talking about things that affect me, like my anxiety and panic attacks that I dealt with," he said. "Maybe I can help teach people something: if they work through their anxiety, they can accomplish something."
But the freedom to be transparent and address topics of his choice comes with new burdens, too.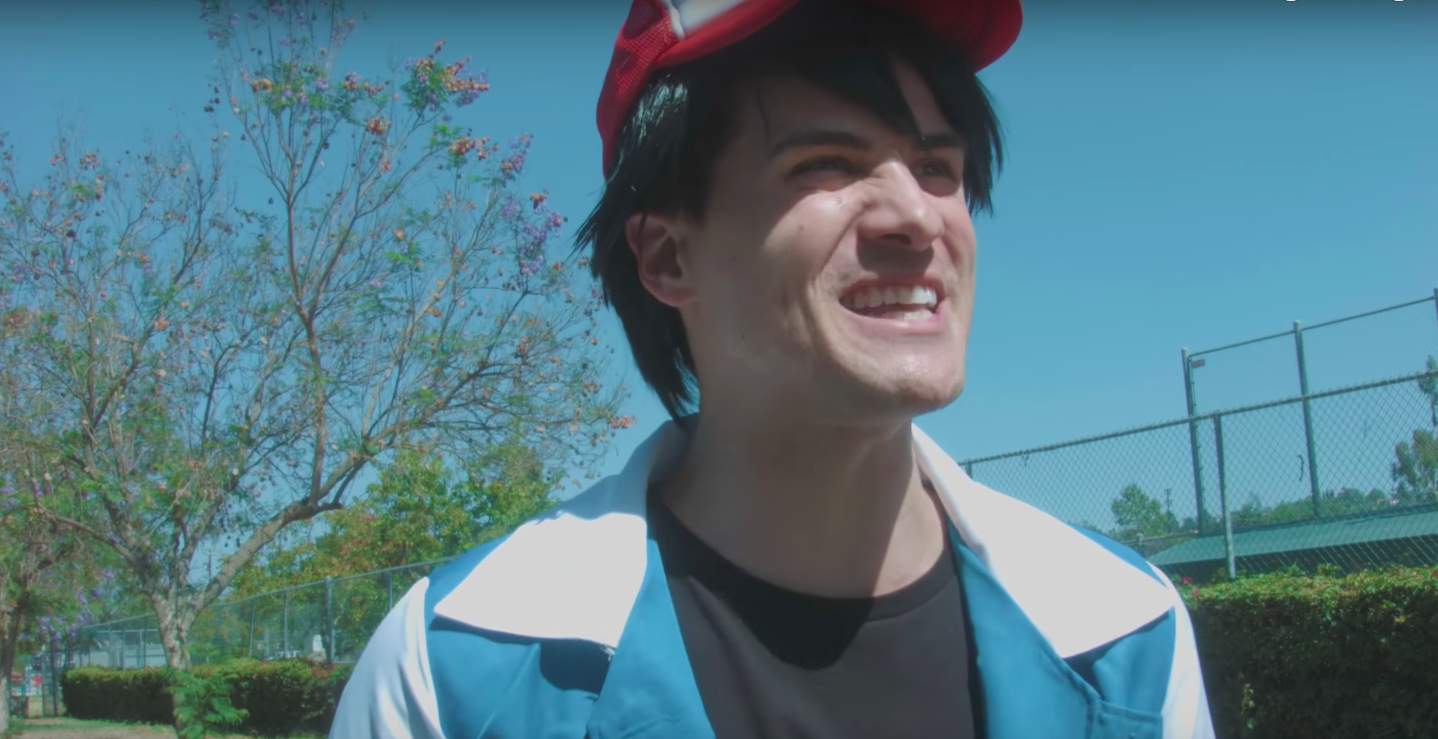 In an age when teenagers — Padilla's primary demographic — spend as much time locked onto social media as they do interacting with the real world, he recognizes the importance of establishing a limit on how much of his private life he shares. "People expect to always be in the loop of what's going on in your life at all times. And I feel like you more quickly become irrelevant now if you're not giving more, so it's … very tempting to give all of your life to people," he said. Despite the impulse to do just that, Padilla says he won't discuss private relationships or family issues at length. "If I do talk about something personal, I want to make sure it's not just me trying to cash in on my personal life."

But the entertainer isn't too concerned about overexposing himself as he takes on a new direction in his career. "Right now is the most important time [to] establish my voice and the tone of the channel," he said. Brainstorming and churning out content on a steady basis have become the main priorities as he commits to releasing a video every Monday and Friday. "You have to have a consistent schedule if you want to be a YouTuber at this point," he said. Not only do his viewers expect a high volume of content, but "the YouTube algorithm rewards more content," according to Padilla.
In truth, no one knows exactly how the YouTube model works — not even a YouTube sensation like Padilla, whose channel has 2 million subscribers to date (and that's "still very small," according to the star). "I have a video that got 500,000 views, [and] it only made 11 bucks … And then I'll have another video that gets way less views and makes more money, and I have no idea why exactly," he said.
As a rule, Padilla believes that "in order to stay at the forefront of everyone's YouTube homepages, you have to be making consistent stuff." That wasn't a concern of his in 2005, when he and Hecox would upload a video once every three or four months. But back then, Padilla wasn't depending on views or subscribers to sustain a living like he is now.
"It's scary 'cause I'm older now. I don't live with my parents like I did when I started my other channel," said Padilla, who admitted that he is spending more money than he's currently making in order to jump-start his channel. "But as much stress as I might get from losing money at the moment, I gain back exponentially because I feel so creatively liberated."