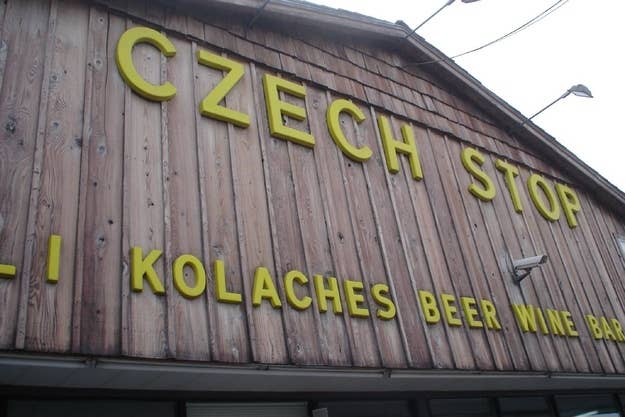 Every Texan knows West, Texas for the Little Czech Stop and its mouthwatering bakery case full of delicious Czech pastries. The kolache, a popular treat in Central Europe, has become a staple in the Texas culinary world, and Czech Stop offers the best of the best. The drive between Austin and Dallas just doesn't feel right without a box of their kolaches, whether you prefer the traditional sweet kind with a cheese or fruit filling, or the savory U.S. variation stuffed with ham or sausage.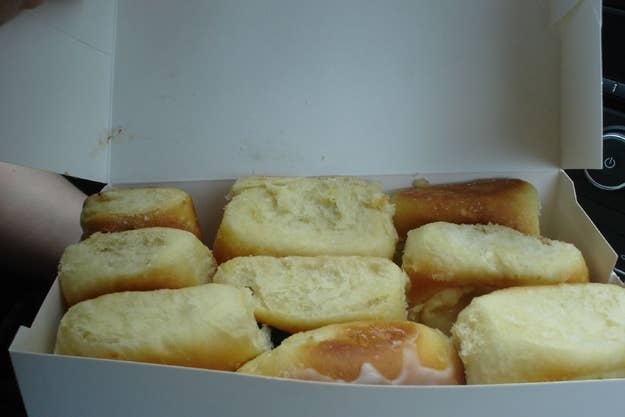 The fertilizer plant explosion that happened yesterday in West has destroyed much of the town, and ended lives. This photo was taken during the explosion by someone who had stopped at Czech Stop for gas: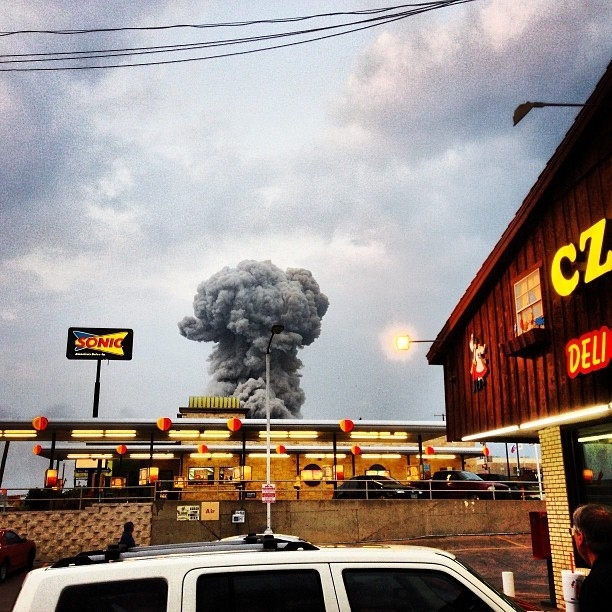 The photographer wrote that the blast "rocked the entire foundation of this place," but Czech Stop seems to have survived just fine. This is a heartbreaking tragedy, but there's at least one small comfort to Texans who need it desperately right now: The Little Czech Stop bakery is okay, open, and serving kolaches to emergency workers.