Teenager Allegedly Fatally Shoots Five, Including Three Children, In Albuquerque Home
Two adults and three children are dead. A 15-year-old boy has been arrested and charged with the murder, according to KOB.com.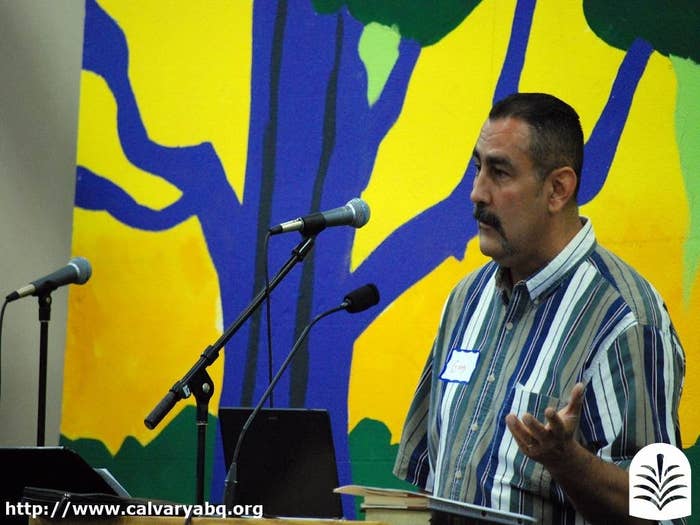 Five people are dead after a shooting inside a home in Albuquerque, New Mexico. The victims were shot multiple times. According to the AP, Bernalillo County sheriff's spokesman Aaron Williamson did not release the name of the boy or the victims, and said that investigators are still trying to determine whether the victims were related. He also said that several guns were found at the scene, including a semi-automatic military-style rifle, but that they have not yet determined who owned the guns. The alleged shooter (who is 15-years-old according to KOB.com) was booked on two counts of murder and three counts of child abuse resulting in death.
Update, 2:59 P.M. (ET) KOB is now reporting that an AR-15 semi-automatic rifle was used in the shooting. The AR-15 is the gun that was used in the Aurora, CO movie theater shooting and in the Sandy Hook elementary school shooting in Newtown, Connecticut last month.
Update, 3:15 P.M. (ET) KRQE reports that the juvenile in custody is "possibly" related to the victims and that he lives at the home where the bodies were discovered.
Update, 5:15 P.M. (ET) KOB is now reporting that friends have identified pastor Greg Griego as one of the adults who was killed. Griego was a "spiritual counselor" to the Albuquerque Fire Department. Police have identified the 15-year-old in custody as Nehemiah Griego, presumably the pastor's son. KOB said they were told that Nehemiah Griego (the alleged shooter) called someone after the incident, and that person called 911. Friends of the Griego family believe that his wife Sarah was the other adult victim.
Update, 9:00 P.M. (ET) The Griego's friend Steve Stucker posted the following publicly on Facebook:
I'm torn on what to say about the shooting deaths of Greg Griego, his loving wife Sara, and 3 of their beautiful young children. One of their sons is the suspect, and reportedly has confessed. There are other details I just don't feel comfortable in sharing, out of respect for the family, and the legal process. I know a lot of you are wondering what happened and why. We may never know fully or completely. He was a friend, and this I DO know: Greg was an ex-con and former Gangbanger who completely turned his life around through his faith in Jesus. Greg, with the full support and blessing of his wife and family, spent the rest of his life visiting jails and prisons, sharing his story and changing lives through the love of Christ. He became a Chaplain & Pastor, and worked tirelessly at MDC in what used to be called "The God Pod." He encouraged and mentored so many of us in the Jail Ministries over the years. I can't pretend to speak for him...but I KNOW he would have asked us to forgive the one who did this awful thing, because he never thought it was too late to change a person's heart and mind. Greg knew he himself was imperfect, and I know he struggled with his faults (as we all do) over the years. I also know he never believed there was any man beyond the redemption of Jesus. Please honor his memory and life's work, by showing love, compassion, and forgiveness to those who have done wrong and even horrible things. Let us all fast and pray, and examine our hearts towards those who commit crimes, have mental illness, and feel hopelessly alone. May our Great and Mighty God protect us all, and see us through this darkness.
This post will be updated with information as it emerges.