Hillary Clinton Faints, Is Recovering From A Concussion
The U.S. Secretary of State is recovering at home after fainting from dehydration.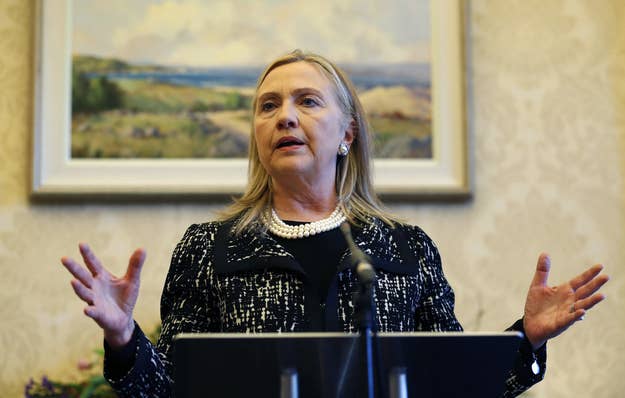 The State Department has reported that U.S. Secretary of State Hillary Rodham Clinton has sustained a concussion after fainting. She has been sick with a stomach virus, and the department says that Secretary Clinton was dehydrated because of her sickness. She is recovering at home while being monitored by doctors. Aide Philippe Reins says that Secretary Clinton will work from home next week at the recommendation of her doctors. Congressional hearings on Benghazi are scheduled for this week, but there was already some question about whether Secretary Clinton would testify. Reins' statement concluded that Clinton "is looking forward to being back in the office soon."