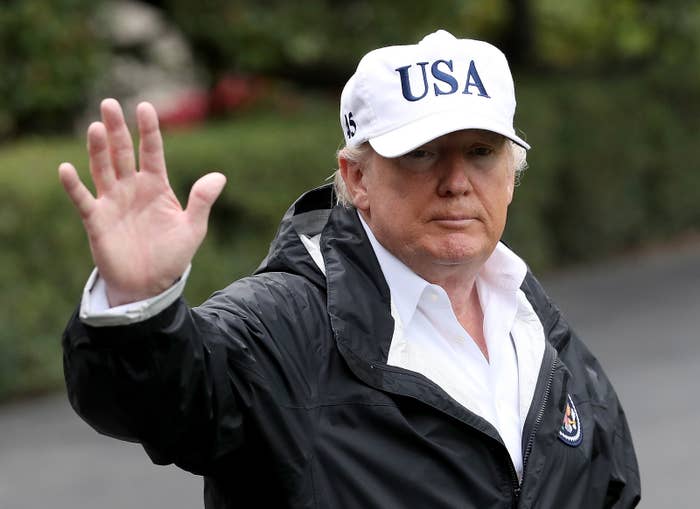 CBS is in talks with the Trump administration for an interview with the president on 60 Minutes, according to two people familiar with the matter.
The network is hoping to land Trump for the Sept. 24 premiere of its flagship Sunday night news program, but that timing is unlikely, according to one of the people. Trump is more likely to sit down with 60 Minutes later this fall, in the hope that he can get into more detail about tax overhaul, this person said.
The talks are not finalized, but an appearance is likely, this person said.
"We don't discuss stories we may or may not be working on," a CBS News spokesperson told BuzzFeed News.
Since taking office, Trump has favored the friendlier turf of Fox News when it comes to TV interviews. The CBS sit down would be the president's first interview with a big-four broadcaster since his conversation in May with NBC News, where Trump famously told Lester Holt that he was thinking about the Russia investigation when he decided to fire former FBI Director James Comey.

Trump has appeared on 60 Minutes in the past, and his Twitter feed has made clear his high regard for the network's news magazine.
In November, CBS' Lesley Stahl interviewed Trump as president-elect, and Jeff Fager, the executive producer of 60 Minutes, later told the Hollywood Reporter Trump called him after that interview "to ask if he had broken any ratings records." The Washington Post reported that Trump watched Steve Bannon's recent 60 Minutes segment and liked his former strategist's defense of him.

In 2015, Trump tweeted that it was a "great honor" to appear on the show, and in 2013, he tweeted that the late 60 Minutes correspondent Mike Wallace is "spinning in his grave" over the program's treatment of President Obama "with kid gloves."