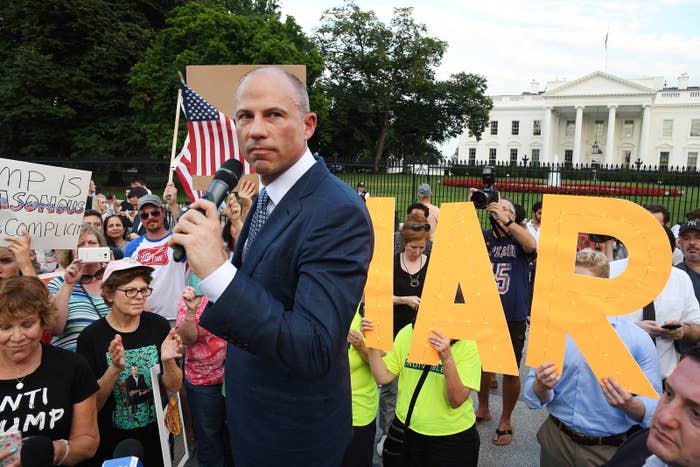 Michael Avenatti says he's done talking about whether his role in the Brett Kavanaugh controversy helped derail Democrats' chances of blocking the judge's ascension to the Supreme Court. Unless you ask him about it.
"It's complete bullshit. I'm tired of talking about this bullshit. It is bullshit," Avenatti told BuzzFeed News, insisting the expletive be on the record. "It is the biggest pile of bullshit!"
Democrats on Capitol Hill are searching for answers two weeks after Kavanaugh's nomination fight came to a head with a dramatic Senate hearing, the harrowing testimony from Christine Blasey Ford, a fraught short-term FBI investigation, and a razor-thin approval vote. If they are uncertain about what they could have done differently, they are more or less in agreement about what, at least, did not help — like the late entry from Avenatti, the media-friendly lawyer working on behalf of Julie Swetnick, who alleged in a sworn declaration that Kavanaugh was present when she was gang-raped at a party in 1982.
The aftermath of the confirmation has amplified a strange — but strangely familiar — dynamic between the Trumpian figure of Avenatti and the establishment members of his own party. They view him as a sideshow and a nuisance, a media fascination they hope will go away. And Avenatti, in turn, sees the establishment as part of a conspiracy, traced from the political right to Hill Democrats to the media, to scapegoat and undermine him as he travels the country raising money and speaking frankly about (maybe) running for president in 2020.
Establishment Democrats, Avenatti said, are trying to "discredit" him "so they can nominate some schlocky establishment Democrat" for president.
"Establishment Democrats are seizing on it to try and discredit me so they can nominate some schlocky establishment Democrat who will get his or her butt kicked in 2020 by Donald Trump," Avenatti said.
Avenatti's entrance to the Kavanaugh fray began, fittingly, with a tweet. It was Sunday, Sept. 23, the same evening that the New Yorker's Ronan Farrow and Jane Mayer revealed a second sexual misconduct allegation against Kavanaugh, from Yale classmate Deborah Ramirez. Avenatti jolted the news cycle when he posted that he represented a woman "with credible information regarding Judge Kavanaugh" and his childhood friend Mark Judge, adding that the client was not Ramirez. He told BuzzFeed News that he recognized he didn't have much time and wanted to "publicly disseminate the information as quickly as possible."
The tweets landed with a thud in the feeds of confused Democratic staffers. Avenatti did not reach out to leadership or any of the Senate Judiciary Committee Democrats to inform them of what information he had, according to Hill Democrats and Avenatti. So, like the rest of America, Democrats on the Hill watched the saga unfold on Twitter — "with a sense of dread," as a senior Democratic aide put it. One Democratic senator told BuzzFeed News that colleagues quickly discussed and rolled their eyes at Avenatti inserting himself into the biggest story in the country.
That evening, Avenatti posted emails he had sent to Mike Davis, the chief counsel for nominations for the Senate Judiciary Committee, in which he wrote that "we are aware of significant evidence" that Kavanaugh and Judge "would participate in the targeting of women with alcohol/drugs in order to allow a 'train' of men to subsequently gang rape them." Avenatti wrote that there were multiple witnesses that could corroborate the allegations. He added in another tweet that Kavanaugh should be asked about a yearbook entry, the "FFFFFFFourth of July," which Avenatti wrote he believed stood for "Find them, French them, Feel them, Finger them, F*ck them, Forget them."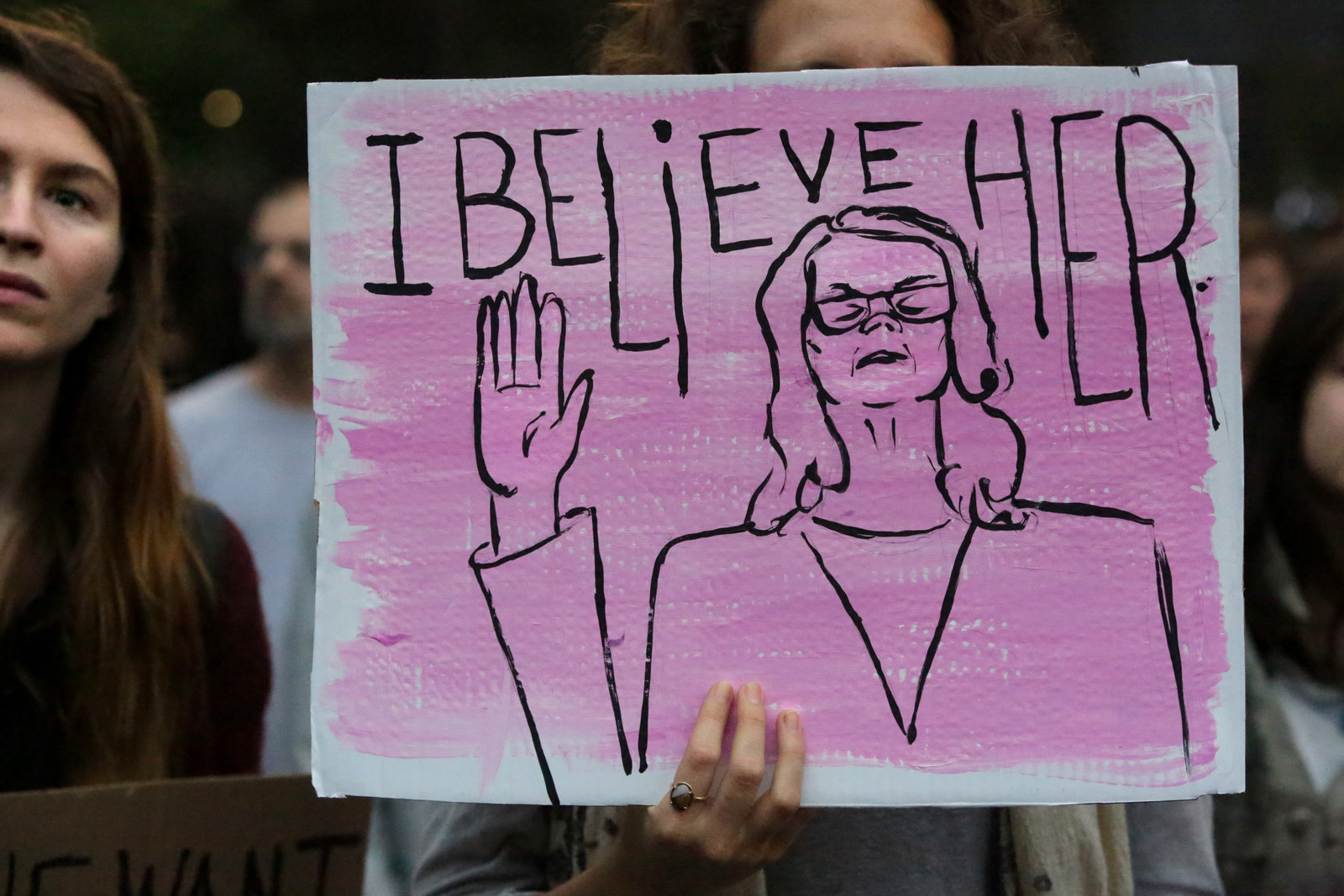 A third accusation presented another thread to an all-encompassing and fast-developing story, but Swetnick's initial anonymity meant the focus remained mostly on the first allegation, from Ford, who came forward in September and said that Kavanaugh had assaulted her at a house party during high school, a claim he denied.
The day after Avenatti's first tweet, Kavanaugh took the unusual step of appearing on Fox News to defend himself against the sexual assault allegations in a prerecorded interview. A few hours later, Avenatti found himself back on the airwaves of cable news, a familiar spot for him throughout his defense of porn actor Stormy Daniels and battles with Trump lawyer-fixer Michael Cohen, feuds with Trump that Democrats were more than happy for Avenatti to have.
In his appearance with MSNBC's Rachel Maddow, Avenatti described his client as a "witness and victim." He assured the media that, once she was ready and her safety could be guaranteed, she would come forward publicly.
On Sept. 26, the day before Ford and Kavanaugh were set to testify before the Senate Judiciary Committee, Avenatti revealed Swetnick's identity on Twitter, producing a sworn affidavit. "On numerous occasions at these parties," Swetnick said in the affidavit, "I witnessed Mark Judge and Brett Kavanaugh drink excessively and engage in highly inappropriate conduct, including being overly aggressive with girls and not taking 'No' for an answer." Swetnick went on that she became aware of efforts by Judge, Kavanaugh, and others to spike the punch at house parties with drugs or grain alcohol to lower girls' inhibitions. She added that she had a "firm recollection" of seeing boys, including Judge and Kavanaugh, lined up to wait for their "turn." (Judge denied the allegations.)
The next day, on the morning Kavanaugh and Ford were to testify, journalist John Heilemann appeared on MSNBC's Morning Joe to tease a clip of the first interview with Swetnick, which he had secured for his Showtime series The Circus. Avenatti told BuzzFeed News that he had reached out to Heilemann for the interview because he respects his work. The full interview was set to air that weekend.
When Kavanaugh testified later that afternoon, questioning from Democratic senators mostly surrounded Ford's testimony and Kavanaugh's high school drinking and conduct. Swetnick factored little in the hearing, but senators, including ranking Democrat Sen. Dianne Feinstein, did bring up her allegations.
In his fierce opening statement, Kavanaugh argued that the idea he was involved in any "gangs" was ridiculous, and when he was asked specifically about Swetnick's allegations, Kavanaugh responded, "Those are not true. Never met her, don't know who she is." Questioned by Feinstein, Kavanaugh said, "The Swetnick thing is a joke. That is a farce."
Democrats found themselves in a difficult position on how to strategize around Swetnick's allegations. Avenatti told BuzzFeed News that Swetnick had reached out to his office unsolicited, one of thousands of others he said had contacted him since he became well known earlier this year. He said that he fully vetted her allegations. But Democrats were still wary due to to Avenatti's involvement, worrying that he was in it more for himself than for the cause of defeating the nomination.
If he was in fact serious, "fucking give it to another lawyer that's not radioactive," the senior Democratic aide said. "Don't let yourself be the issue."
"He's so nakedly political," another Democratic aide to a Senate Judiciary Committee member said. "It was everything that Dr. Ford and Deborah Ramirez weren't."
"I bet you can't find one Democratic staffer to tell you, even off the record, that Michael Avenatti was helpful."
"He's so similar to Donald Trump, it's unbelievable," the aide added. "I bet you can't find one Democratic staffer to tell you, even off the record, that Michael Avenatti was helpful."
Avenatti called those charges, in a word, "bullshit," and said that anyone on the Hill anonymously criticizing his role was "chickenshit" for not putting their name to it. He also said that everybody in the process was nakedly political — Kavanaugh, the Democratic senators on the committee, and the president who made the nomination.
If Avenatti made Democrats uneasy, Republicans also viewed — or chose to view — his involvement as a clear sign the entire process was political.
"I think it really undermined ... if you took a look at it, then it really cast doubt, and really in an unfortunate way, even on Dr. Ford," said Republican Sen. Thom Tillis.
Swetnick fell under more scrutiny following Ford and Kavanaugh's testimony. Questions about Swetnick's involvement in other lawsuits and negative comments from a former boyfriend surfaced. Republicans on the Senate Judiciary Committee also released an unverified letter from a man who claimed he had been involved with Swetnick. It was an unusual move for the committee to release unverified information.
Avenatti argued that Republicans were desperately attempting to smear her. It didn't help her case when Swetnick appeared to alter her understanding of whether Kavanaugh had spiked drinks at parties in an Oct. 2 interview with NBC.
Swetnick was not interviewed by the FBI in its investigation, which was sparked by Arizona Sen. Jeff Flake and which Democrats criticized as incomplete and rushed.
"You can't just disregard someone. There was no investigation," Avenatti said. "In retrospect, I would do everything 100% the same way, except I would want the White House to do their job and not quash an FBI investigation in the interest of politics."
Swetnick could not be reached for comment.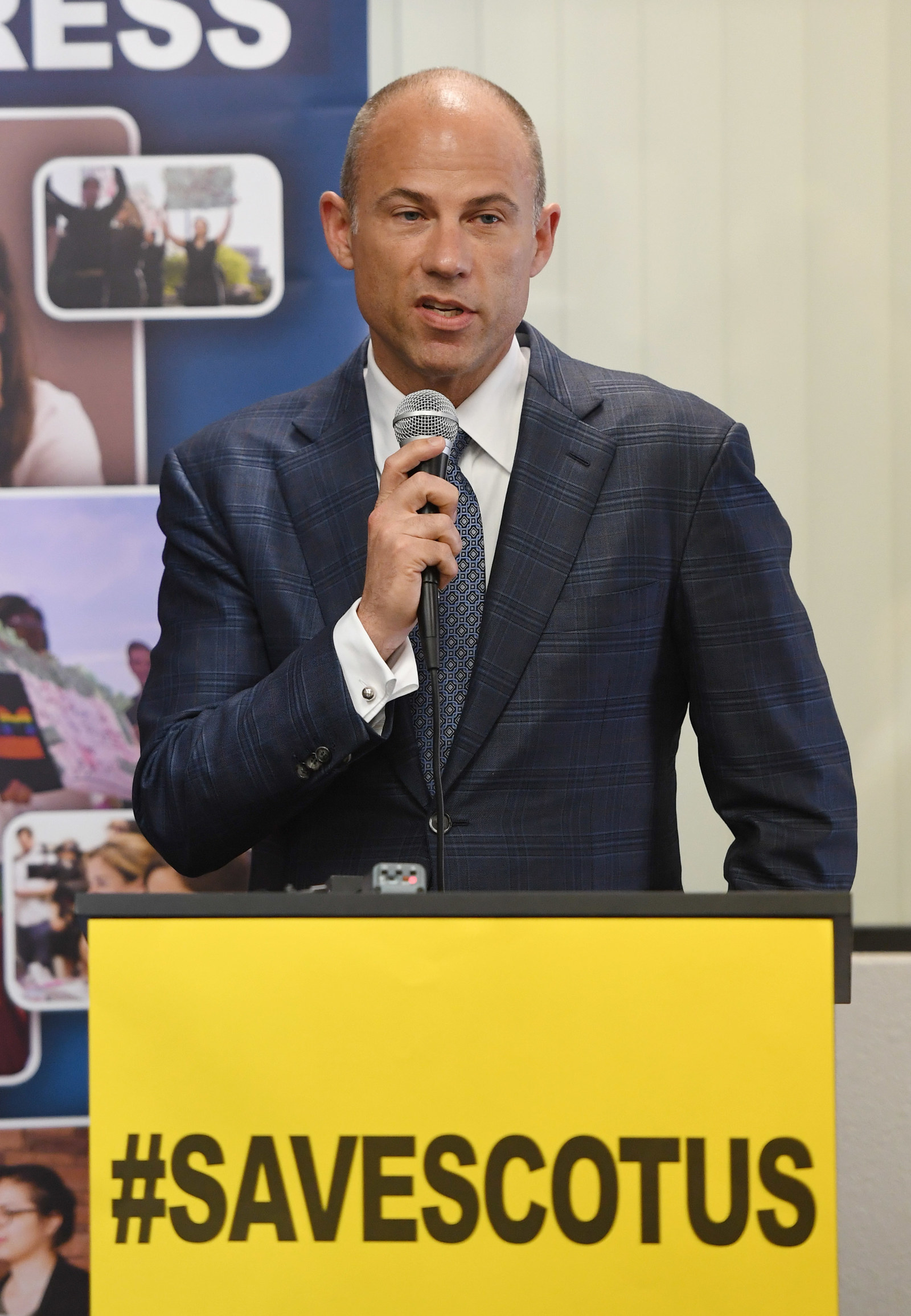 In an interview with Vanity Fair, Avenatti said that Swetnick was determining her next steps. "She's going to have to make a decision as to whether she wants to stay in the limelight and the impact that might have on her life," he said. "She might wait to see what happens in the midterms to see if the House will actually conduct an investigation into what happened."
Ultimately, Democrats were unsatisfied with the FBI investigation. The confidential report senators reviewed on the Hill was not made public, so two versions of the story emerged. Republicans said they were satisfied with the scope of the investigation, with some going as far as to say that it showed there was no misconduct on Kavanaugh's part. Democrats said it was incomplete and raised more questions than it answered.
But it was clear, even from the outset, that Avenatti's involvement wasn't ultimately what Democrats blamed for their failure to keep Kavanaugh off the Supreme Court, especially after Republican Sen. Susan Collins' long floor speech in support of Kavanaugh after weeks of media uncertainty about her vote.
Among the numerous reasons Collins outlined for why she would support Kavanaugh, she called the allegations Avenatti represented "outlandish." She avoided saying Swetnick or Avenatti's names. (Avenatti said that Collins should resign, since she had stated that she wanted the FBI to investigate Swetnick's allegations as part of its investigation and later criticized them in her speech backing Kavanaugh.)
"I don't think he was the difference maker," said Hawaii Sen. Brian Schatz just before the final confirmation vote. "I just think, if it wasn't that, they would have found a different excuse. They certainly used it as an excuse, but Susan Collins did not sound as though she thought this was a close call."
Steven Perlberg reported from New York. Lissandra Villa reported from Washington, DC.