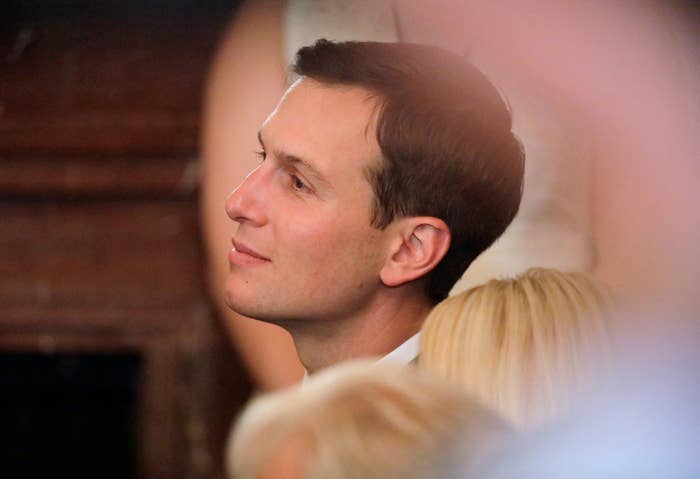 The Kushner family–owned New York Observer has cut ties with a writer who has, since 2014, authored dozens of pro-Kremlin articles for the website, the most recent a story in April offering Russia's spin that the British staged Syrian President Bashar al-Assad's use of chemical weapons.
"The writer Mikhail Klikushin had a relationship with a former iteration of the Observer, but obviously new leadership tends to bring change, and we do not have any current plans to work with him in the future," Ben Robinson, the Observer's editor-in-chief, said in a statement.
BuzzFeed News first highlighted Klikushin's Observer stories in 2015. At the time, then-editor-in-chief Ken Kurson said that Klikushin was a Russian national writer living in the tri-state area who had been paid for his freelance articles. Kurson said he had edited about half of Klikushin's stories and defended the articles, which hewed closely to pro-Russia propaganda talking points.
Kurson resigned from the Observer in May 2017 to join a public relations firm, and the vacant role was filled by Robinson, a former executive at the digital media company Thrillist, in February of this year.
Klikushin could not be reached for this story. Kurson declined to comment.
A once-influential New York newspaper with a long list of well-known media alumni, the Observer struggled in recent years under the ownership of Jared Kushner, a senior White House adviser and son-in-law to President Trump. Kushner stepped down as publisher of the paper to join the administration and transferred ownership to a family trust. The company has said Kushner has no ownership stake and doesn't play a role in editorial matters.
The Observer published about 100 Klikushin stories in total — almost all concerning Russia or its political enemies — which have seemed extremely out of place for a US news and culture website ("Why Are So Many Ukrainian Soldiers Committing Suicide?"). A January story reflects on whether the hawkish Lithuanian president is finally ready to warm up to Putin's Russia, while a February story announced that Russia has declared victory in the war over its natural gas pipeline to Germany ("Russia will no longer take part in the disputes and no longer pay attention to the futile efforts of Washington, Warsaw and Kiev to stop the project," Klikushin wrote).
Some of Klikushin's stories have been picked up by Russian sites and translated in part.
The Observer began labeling Klikushin's articles as "opinion" after BuzzFeed News first raised questions in 2015. His author page on the Observer says he "attended Novosibirsk State University and received a graduate degree in Russian history before emigrating to the United States." Klikushin's author photo appears to be a cropped headshot from a photograph where he is standing next to Kurson at a book party.
In August 2016, BuzzFeed News tracked Klikushin down at his home in New Jersey to ask about the claims in his stories, but he did not answer questions.
Emily Tamkin contributed reporting for this story.