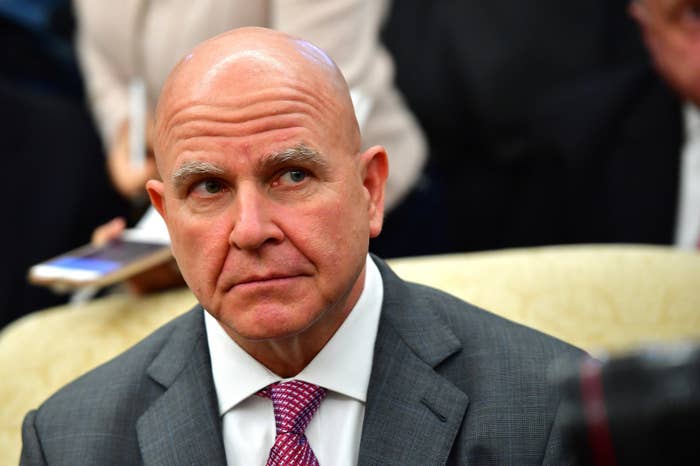 Former national security adviser Gen. H.R. McMaster is shopping a book around to publishers, his agent confirmed to BuzzFeed News, becoming the latest figure in the Trump orbit to seek to cash in on the surging appetite for politics books.

Prominent book agent Amanda "Binky" Urban from ICM is representing McMaster in his pursuit. At a book party Monday night for her husband, media writer Ken Auletta, Urban confirmed that she was working with McMaster.
She declined to comment further.
Publishing industry sources say they have heard about the project, though it's unclear whether the proposal would be a memoir or something else. Book publishers have been eagerly searching for Trump books in recent months, particularly in the wake of the success of Michael Wolff's Fire and Fury and former FBI director James Comey's A Higher Loyalty.
McMaster is already an acclaimed author, though the topic was not himself. McMaster's doctoral thesis turned into a 1997 book called Dereliction of Duty, a cautionary tale about the failures in leadership during the Vietnam War.
McMaster left the White House in April and was replaced by former United Nations ambassador John Bolton. A three-star general who clashed in style with the president, McMaster was named national security adviser in February 2017 shortly after Michael Flynn was ousted amid controversy surrounding conversations he had with Russian officials.
Any personal account of McMaster's brief time in the White House would have plenty to delve into, from Russia to North Korea to his reportedly strained relationship with the president.
In February, the president tweeted negatively about his national security adviser after McMaster said that there was overwhelming evidence that the Russians had in fact meddled in the 2016 election.