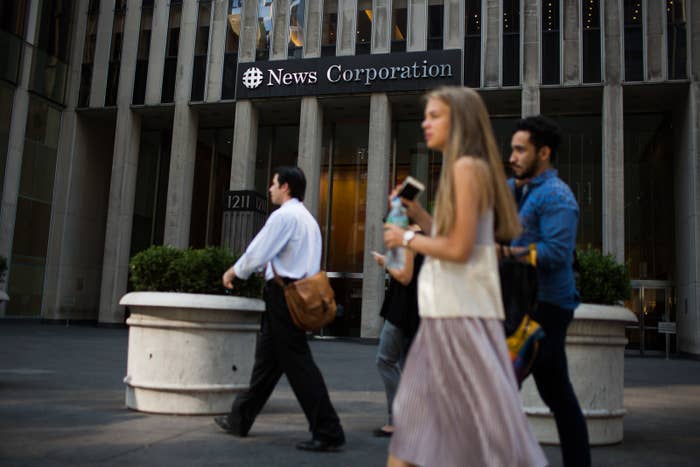 News Corp's conservative digital media site Heat Street is folding in August, the company told BuzzFeed News on Thursday.
"The operation will be restructured under the MarketWatch umbrella, with the goal of strengthening cultural, entertainment and gaming coverage," Dow Jones, which owns the property, said in a statement. "The Heat Street brand and future content associated with the brand will be part of the MarketWatch group."
The Murdoch-owned outlet launched last year and was originally led by former Tory MP Louise Mensch and Noah Kotch, who recently decamped to head up Fox News' digital efforts.
Mensch separated from the outlet late last year.
Heat Street, which has about 15 employees, launched as a right-of-center digital media upstart in an increasingly crowded conservative media field, taking on sites like Breitbart, the Daily Caller, IJR, and the Blaze.
Fox News had explored acquiring Heat Street, the Wall Street Journal reported in May. Two people familiar with the matter confirmed the talks to BuzzFeed News. One of the people said that Rupert Murdoch, who controls both News Corp and 21st Century Fox, pushed for the deal, but that Fox didn't want to take on the property, in part because of Mensch's recent Twitter crusade.
BuzzFeed News reported in April that Mensch, a prominent voice in an internet investigation into Russian espionage, had since Inauguration Day accused at least 210 people and organizations of being under Russian influence.
Ultimately, Heat Street was left twisting in the wind at News Corp, which is why it was folded into MarketWatch, one of the people said.