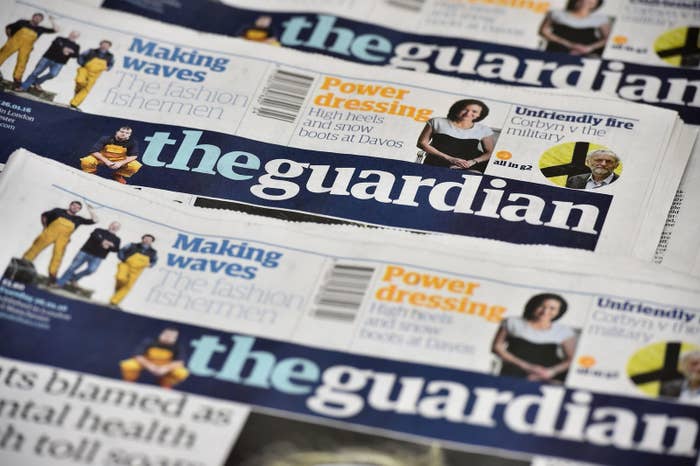 The Guardian's US office has scrapped a plan to move into a Kushner-owned building in Brooklyn after complaints from the newsroom.
After a round of major cuts to its US operation, The Guardian told staffers that it planned to move the company's New York headquarters from one WeWork co-working space in Manhattan to another in "Dumbo Heights," a Brooklyn office and retail complex owned by the Kushner real estate empire and partners, said three people familiar with the matter.
Jared Kushner, senior adviser and son-in-law to President Donald Trump, has divested his interest in numerous Kushner Companies holdings. He resigned as CEO of Kushner Cos. and as publisher of the New York Observer before joining the White House.

But the plan to move rankled The Guardian's reporters, who feared their sources might not have full confidence that they could communicate securely with journalists in the new office. Reporters wondered openly whether the next Edward Snowden would feel safe leaking to The Guardian if it was headquartered in a building linked to the president's son-in-law, according to one source, who suggested staffers also didn't like the idea of the new commute. (Dumbo isn't a particularly easy neighborhood to get to).
A spokesperson for Guardian US said that the company changed plans when it learned of Kushner's ties to the building. The company now has plans to move to an office in Midtown Manhattan in May, the spokesperson said.
One Guardian staffer said that the commute to Dumbo would have been easier for many Brooklyn-based employees. In an all-staff meeting on Monday, an editor acknowledged that midtown Manhattan would be worse for many people, this staffer said.
The Guardian has spent the last few months slashing costs through newsroom buyouts. According to two people familiar with the matter, the change in plans has cost the company a nominal amount.