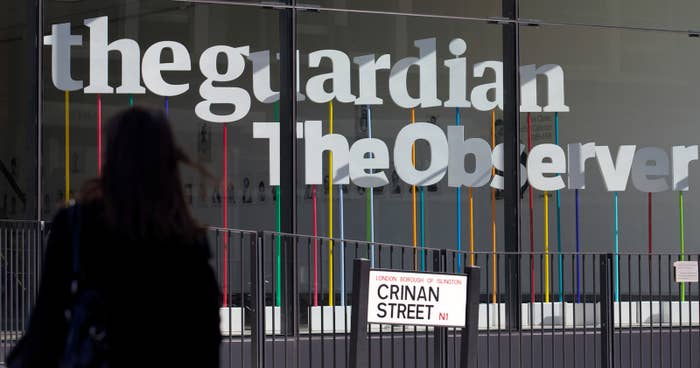 The Guardian's US operation informed staff of a fresh round of cuts two days after news that the British newspaper had incurred a cost by scrapping plans to move to a Kushner-owned building.
Newsroom staffers on Monday were told that the office mishap cost the company $250,000, according to two people familiar with the matter. The Guardian ditched the deal after reporters complained that their sources would not feel comfortable leaking to journalists at a news outlet housed in a building with ties to the president's son-in-law. Jared Kushner, a White House senior adviser, has divested his investment in many of his family's holdings and resigned as the company's CEO.
An email sent to staff on Wednesday obtained by BuzzFeed News said there would be "some job losses" in the US, but staffers were not told how many layoffs or buyouts there will be. The Guardian has been in cost-cutting mode after announcing in September plans to reduce US head count by 30%.
"The strategic review is unconnected to the office move. The move has no impact on staff costs. The $250,000 number is wrong," a Guardian spokesperson said on Wednesday. On Monday, the spokesperson said there was a nominal fee involved in deciding against that move, but would not comment on the $250,000 figure.
Staffers were told that US costs would be reduced by 20%, according to one reporter.
The staffer said reporters at the company were particularly outraged to learn of the new cuts given that the cost from the moving mistake could have paid for, for example, three reporters' yearly salaries.
Moving to a new space is part of the broader belt-tightening, according to people familiar with the matter. A spokesperson for Guardian US on Monday said the company changed plans when it learned of Kushner's ties to the Brooklyn complex, known as "Dumbo Heights."
The company now has plans to move to an office in midtown Manhattan in May, the spokesperson said.
All of the three Guardian offices — the current one in Manhattan, the nixed one in Brooklyn, and the future midtown location — are in WeWork co-working spaces. One staffer said Guardian US is tied up in an expensive lease with WeWork. A WeWork spokesperson declined to comment.