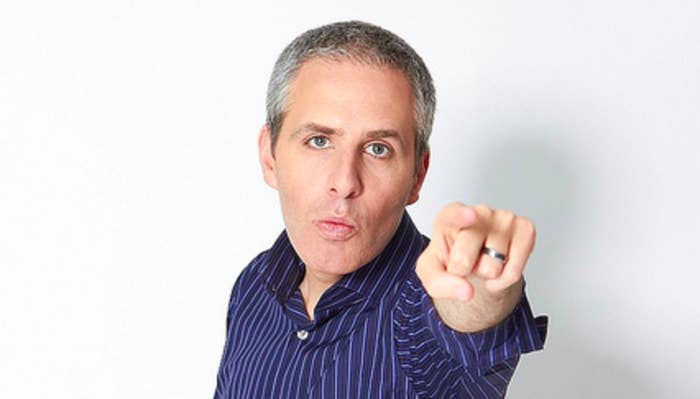 Investigative journalist David Sirota has backed out of the job to lead True Blue Media — the David Brock brainchild pitched as the Breitbart of the left — as its new CEO.
"As you know, I was thrilled to initially accept the proposal to work with True Blue Media because I believe in nonpartisan accountability journalism. However, the circumstances of the job subsequently changed," Sirota said in an emailed statement. "True Blue Media does not right now have in hand the resources for the kind of independent, nonpartisan journalism I want to continue to do and that is needed to execute on the ambitious editorial strategy that we agreed on. Therefore, I have decided to turn down the job. I wish David Brock all the best."
The failure by a key element of the Democratic establishment to recruit Sirota — an anti-corporate outsider from the party's Sanders wing — points to the challenge Democratic donors and elites face in channeling a movement that, at the end of the day, has little love for them.
True Blue, which operates as ShareBlue, was part of a cadre of liberal outlets that supported Hillary Clinton's failed presidential campaign. The site, formed by former conservative journalist turned liberal crusader Brock, crafted viral left-wing stories designed specifically for social media.
"Shareblue is on an ambitious growth trajectory. Since the election and our January donor conference, we have seen an uptick in funding and investors and look forward to announcing new senior staff and editorial positions soon. I wish David Sirota well in his future endeavors," Brock said in an emailed statement.
After the election, Brock told donors that he was seeking funding for a liberal "answer" to Breitbart. In an statement to BuzzFeed News last month, Sirota — who was to join the venture after a stint as investigations editor at the International Business Times — cast the role of True Blue as more of an independent watchdog.

"Our mission is straightforward: to fearlessly report on the most important issues of the day, to break original news, and to scrutinize the political forces and elite powerbrokers that affect — and often harm — the public at large. Our coverage areas will not be dictated by Beltway conventional wisdom, but instead by the real issues and crises facing millions of people throughout the country," Sirota said in the statement at the time.