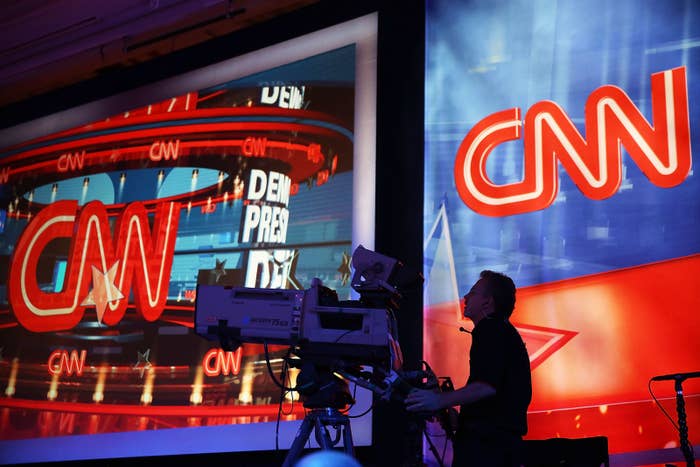 The resignation of three CNN employees in the wake of the news outlet's retracted Russia story is making clear to the newsroom that reporters and editors have little margin for error in the Trump era.
On Tuesday, CNN President Jeff Zucker sought to rally news staffers during the morning conference call, hours after President Trump tweeted about the resignations. According to a CNN source, Zucker told staffers to keep fighting the good fight, and that the impassioned response only demonstrated CNN's growing influence.
Still, CNN sources described a glum environment in the wake of the resignations, as staffers watched conservative commentators like Fox News' Sean Hannity revel in CNN's pain.
Breitbart, which has made the Russia story a cause célèbre over the past few days, ran comments by Donald Trump Jr. saying that Zucker should address the issue in an on-camera press briefing — a thinly veiled jab at the network's push against the White House's use of off-camera briefings. Undercover filmmaker James O'Keefe released a video on Tuesday of a CNN health producer calling coverage of the Trump-Russia story "mostly bullshit," which quickly ricocheted across the pro-Trump internet. "CNN stands by our medical producer John Bonifield. Diversity of personal opinion is what makes CNN strong, we welcome it and embrace it," CNN said in a statement.
The retracted Russia story — which cited a single, unnamed source that claimed the Senate Intelligence Committee was looking into a $10 billion Russian investment fund — was a "massive break in protocol," according to one CNN source. Network sources said the story was not vetted by the typical channels that approve investigative work. After deleting the story on Friday, CNN released an editor's note retracting the report and apologizing to Anthony Scaramucci, a member of Trump's transition team who had been named in the story.
Thomas Frank, the investigative reporter who wrote the story; Eric Lichtblau, an editor who recently joined CNN from the New York Times; and CNN Investigates executive editor Lex Haris resigned from the network on Monday.
In the wake of the resignations, staffers have been left wondering whether the punishment would have been this harsh in a different news environment. "I think it's also fair to wonder if they'd have resigned in a different climate, and over a different story. Trump is definitely the X factor here," said a CNN reporter.
Other CNN sources contend that the punishment would have been the same regardless — because the investigative editing protocol was broken. Still, CNN recognizes it is under more scrutiny in the Trump era. Sources at the network see Trump's "fake news" barb over Monday's resignations as particularly insulting, since they feel as though a journalistic mistake was dealt with forcefully.
"In actuality, this is the opposite of fake news," said one CNN source. "The environment means we're going to get beaten up about it by our critics."
"They'll never understand that CNN did the journalistically responsible thing, and we'll never convince them of that," said another CNN source. "If Jeff lit himself on fire, it wouldn't appease the pro-Trump media."
Zucker, fond of sports references in the workplace, has told employees in recent weeks that CNN needs to play "error-free ball." He has also in the past told staffers that they play for the team on the front of the jersey — and that if you're making the team look bad then you have to take the jersey off, one source said.
The resignation of three well-known names has made clear how serious Zucker is. Employees were saddened in particular by the resignation of Haris, the investigative editor who has worked at CNN since 2001 and who is described as having been a widely beloved newsroom fixture. "That's what's so bizarre about this: Lex was always recognized as being incredibly cautious," said a reporter. In a statement to CNN, Haris said: "This is a news organization that prizes accuracy and fairness above all else. I am leaving, but will carry those principles wherever I go."
In recent weeks, CNN terminated its relationship with Kathy Griffin after a photo emerged of the comedian holding a prop of Trump's severed head. The network also dropped Reza Aslan after he tweeted that Trump was a "piece of shit."
The resignations came weeks after another CNN retraction — a report previewing James Comey's testimony which originally said Comey would refute Trump's claim that the former FBI director told him three times that he wasn't under investigation.
"That screw up was a big deal internally," said a CNN source. "People were told that it couldn't happen."