CNN Is Standing By Its Controversial Reddit User Story
CNN executives thought they were showing restraint by not identifying Reddit user HanAssholeSolo. But a strange contingency line has set off the pro-Trump social internet.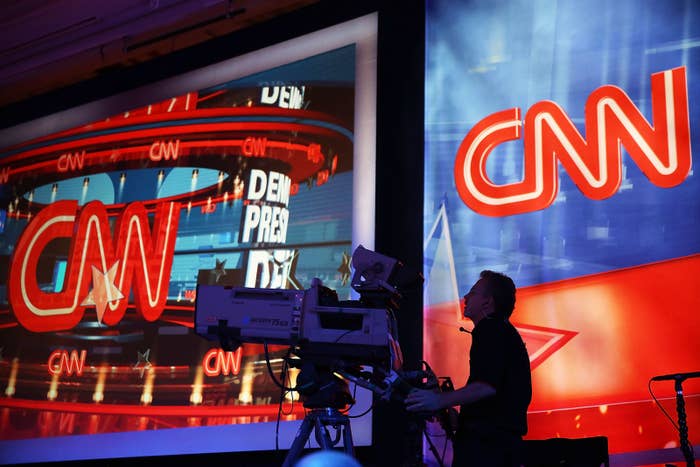 When a CNN reporter tracked down the Reddit user who claimed credit for creating a GIF that President Donald Trump tweeted of him beating up "CNN" in a wrestling match, network sources say they thought they were taking the high road by not naming the real identity of "HanAssholeSolo."
In the story, reporter Andrew Kaczynski wrote that CNN had found — but would not identify — the Reddit user, whose other posts included racist and anti-Semitic memes, "[b]ecause he is a private citizen who has issued an extensive statement of apology, showed his remorse by saying he has taken down all his offending posts, and because he said he is not going to repeat this ugly behavior on social media again."
But it was the next line that would leave the pro-Trump internet inflamed and the journalism community scratching its head: "CNN reserves the right to publish his identity should any of that change."
Across the pro-Trump social internet, the line has been received as a threat, a warning that the network would doxx the Reddit user should he step out of line again. "CNN blackmails source of Donald Trump wrestling video," read the headline at Breitbart. The hashtag #CNNBlackmail began trending soon after the story posted Tuesday night, buoyed by tweets from Donald Trump, Jr.
Kaczynski, a former BuzzFeed News reporter, tweeted that the Reddit user, HanAssholeSolo, was an adult, not a 15-year-old, as Trump Jr. tweeted amid the frenzy. Talk of retaliation against Kaczynski and CNN circulated around the right-wing internet.
Even among fellow media types, CNN's strangely worded contingency has been viewed as, at best, highly unconventional. Internally, some at CNN say they recognize that the "reserve the right to publish" line makes the piece sound hostile, when they had initially hoped it would address that there was no deal with HanAssholeSolo to withhold his name.
"All we intended to make clear is that there was no agreement about revealing or not revealing his identity," said a CNN executive.
The line was added into the story during the editing process, two sources with knowledge of the story said. "Someone did it as a safeguard and it backfired," said one CNN source.