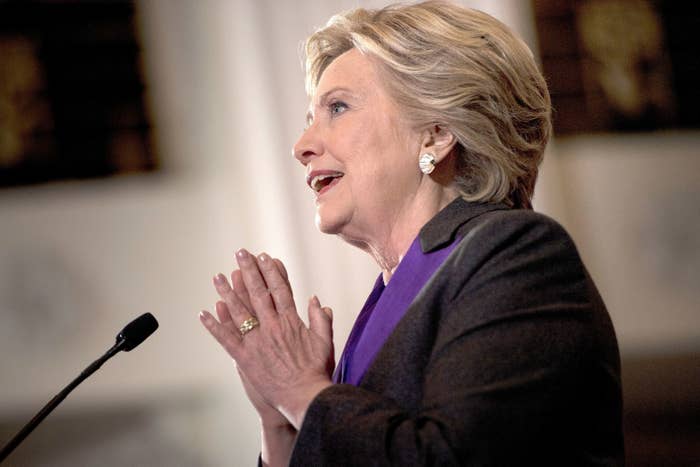 At a book party Tuesday evening, reporters and editors at the New York Times toasted the publication of Chasing Hillary, a rollicking new memoir by Amy Chozick, who led the paper's coverage of Hillary Clinton's ill-fated presidential campaign.
But as the Times seeks to move on from 2016, the book has reopened a sensitive wound inside a newsroom fiercely protective of its reputation. Among colleagues, the memoir has resulted in some embarrassment and hurt feelings, particularly among members of the political team that Chozick's account has exposed to criticism, according to sources at the paper.
At issue, for some of Chozick's colleagues, is that the book reflects on office politics as much as national politics. The ego boost of nabbing a page-one byline and the joy of pleasing your editor is depicted as the chief goal of a Times reporter — not striving for truth or holding power to account. Private comments from coworkers, in the heat of deadline pressure, appear on the record. Chozick wonders often whether Clinton likes her. And the paper's perceived obsession with the contents of the campaign's hacked emails is cast, by the ultimate Times-Clinton insider, as over the top.
Those juicy revelations caught other Times reporters by surprise and ran counter to the paper's traditional culture that seeks to keep internal drama in the family. Multiple Times staffers told BuzzFeed News, or have relayed to people close to them, that they felt a sense of betrayal, though the fact that they would say so behind Chozick's back highlights one of the undercurrents in the book: The New York Times is a snakepit.
"I haven't heard any complaints," Chozick told BuzzFeed News. "I love my newspaper, was honored to have the first excerpt run in Sunday Review, and have been touched by the support my colleagues and editors have shown for the book."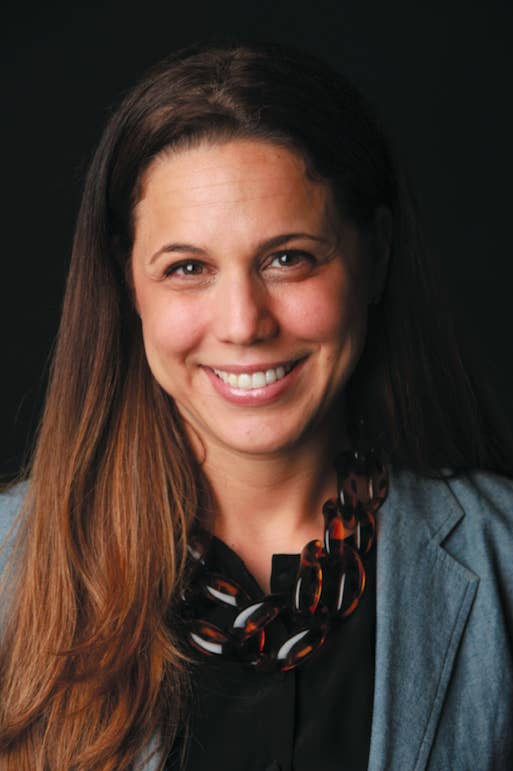 "Amy is a talented journalist and a wonderful colleague," New York Times executive editor Dean Baquet said in a statement. "She was not privy to every discussion we had about coverage and I don't agree with some assessments of our coverage in her book but I thoroughly enjoyed reading it."
Interspersed with a chronicle of her upbringing and life on the campaign trail in 2008 and 2016, Chozick describes maneuvering to get her stories on the Times' front page over fellow reporters. ("I no longer had the energy to yell at my editors when Pat Healy or Jonathan Martin got to write the daily A1 stories.") She lays bare how unprepared the paper was for Trump. ("We have enough candidates to cover. Let the TV writers do it," one editor told her early in the cycle.) And Chozick includes details ribbing colleagues. ("[Mike Schmidt] kept yelling into the phone, 'They've got [Anthony] Weiner by the balls!' until I finally g-chatted him that he had to stop saying that.")
Even Chozick's plaudits are enough to make any reporter feel awkward. "Maggie Haberman sat near the center of the main table," Chozick writes in a paragraph celebrating the reporter's arrival at the Times from Politico. "She didn't have to work the room. Everyone came up to her." Chozick praises Haberman as "another badass woman" with whom she wants to be friends, but also notes that Clinton aides sought to undermine Chozick by fighting back on tough stories with the line, "Maggie would never do this to us." (Chozick added that the antics didn't work with Haberman, a "hardened pro.") Regarding reporter Patrick Healy, Chozick writes, "Trump favored him, calling him 'smart Irish.'" (Haberman declined to comment, and Schmidt and Healy, who is now the Times politics editor, did not return requests for comment.)
Carolyn Ryan, the Times' then-political editor and Chozick's main patron, comes off as supremely talented but also steely and manipulative. "There was nothing like the warmth of Carolyn's sun when it shined on you," Chozick writes. "But when she went dark — casting her light on another colleague or hardly looking away from her screen in disappointment that we hadn't brought her that killer quote or nailed down that delicious detail — life could be a cold, desperate place."
Ryan, who Chozick thanks in the acknowledgments section for her support and coming up with the book's title, did not return a request for comment. Now an assistant editor on the Times masthead, Ryan attended Chozick's book party this week with other high-ranking Times editors and reporters like Healy, Michael Barbaro, Rebecca Blumenstein, Susanne Craig, and Nick Corasaniti.
To be sure, Chozick has defenders who applaud her sharp elbows, bold writing, and critical look into the gender dynamics at play inside the paper. ("I got an email from another (male) editor saying, 'Don't use this quote, it's going in Pat's story.'")
And when it comes to delving into the hacked Clinton campaign emails, Chozick airs publicly what some Times reporters have shared privately. "I can't explain it exactly except to compare it to a fever that spread through every newsroom and made us all salivate over the tiniest morsels," Chozick writes as she grapples with her ability to set aside ethical considerations. "I chose the byline. I always chose the byline."
"I do like the idea of someone not being precious about the paper's coverage and openly being like, 'Yeah, that was fucked up,'" said one Times reporter.
Chozick is also not the only Times staffer to raise questions about the paper's email coverage. A story in 2016 described how major publications, including the Times, became "a de facto instrument of Russian intelligence." David Leonhardt last year described in an opinion piece how, "despite the mundane quality of the Clinton emails, the media covered them as a profound revelation."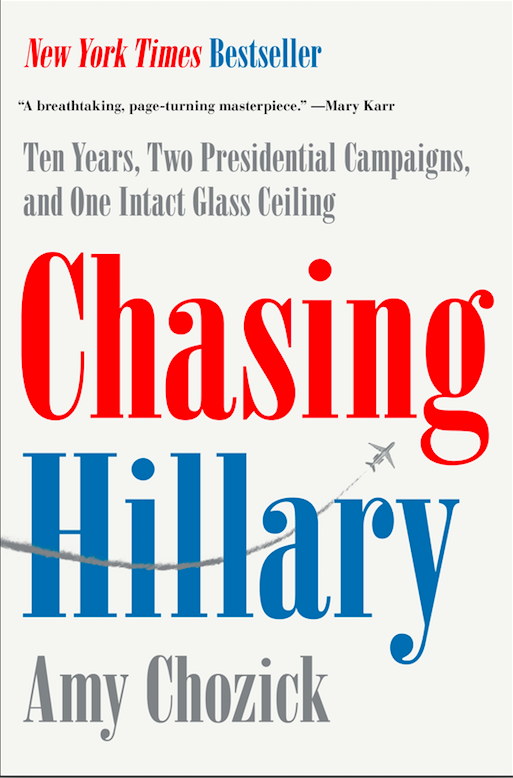 Still, colleagues were surprised to learn about reservations from a person with the actual byline on Clinton email stories, and thought the book exposes the Times to even more criticism on a story critics have hounded them on for years. Though the Times has opened up more — a forthcoming Showtime documentary delves into the paper's political coverage — the outlet is still instinctually old-fashioned when it comes to self-criticism.
"Our coverage is under a microscope from politicians, from other media outlets, even internally, and we've never gotten comfortable with talking about ourselves," said one Times reporter.
Nick Confessore, who wrote some email-related stories with Chozick, defended the coverage on Twitter. "I think on balance the decision to publish stories about the emails was correct," he tweeted.
Some of Chozick's colleagues were only loosely aware that she was working on a book, or were expecting a traditional campaign story with little newsroom-insider coverage. And her internal critics have fixated on why she grants male Clinton aides nicknames like Brown Loafers Guy, Hired Gun Guy, and Original Guy — identifiable to those familiar with the campaign — but uses full names for other reporters and Clinton's female aides. In the book, Chozick describes the decision to group the male aides as a literary choice, but some Times reporters felt it protected Clinton staffers in a way it did not protect her coworkers.
Though it's not as though former Clinton aides have been rapturously praising the book, and Chozick spends much of the account documenting her back-and-forth relationship with the Clinton campaign (and sexist taunting from "The Guys"). Chelsea Clinton, for her part, disputed on Twitter facts from Chasing Hillary: that she popped Champagne on election night or had received hair keratin treatment.
This week, Chasing Hillary debuted at No. 9 on the New York Times combined print and e-book best-seller list. Apart from a biting Washington Post review that bounced around the Gchats and DMs of political reporters, Chozick's book has generated positive buzz and prime placement with excerpts in the Times' Weekend Review section and Vanity Fair. In a review for the Times, Charlotte Alter called the book "Devil Wears Prada meets Boys on the Bus," and Entertainment Weekly wrote that "Chasing Hillary succeeds because, unlike so many recent tell-alls which have purported to shed light, Chozick relishes the incendiary."