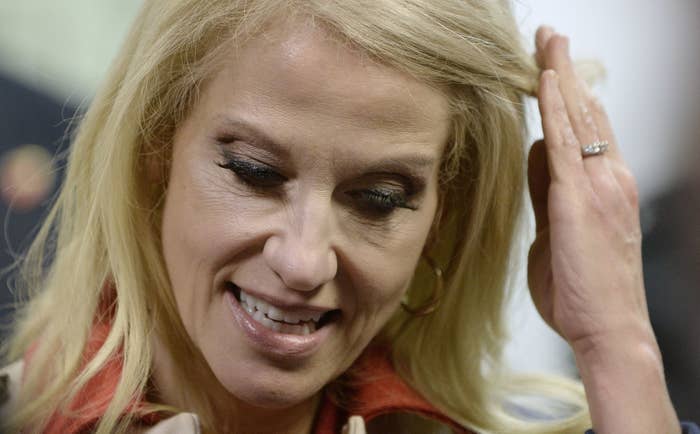 The city of Bowling Green, Kentucky, is hoping to capitalize on its 15 seconds of fame with a public relations effort aimed at convincing Americans it's more than just the place where a massacre didn't happen.
"We just want to put a positive spin and show people what we really offer," Lindsay Stein, an account executive at New York PR agency Decker/Royal, which represents Bowling Green's tourism board, told BuzzFeed News. "It's definitely a unique destination. Really cave focused. There's a lot for families."
The Kentucky destination's moment in the spotlight began with a Feb. 3 interview on MSNBC with White House senior adviser Kellyanne Conway. Speaking about the Trump administration's controversial travel and refugee ban, Conway referenced a "Bowling Green massacre" to Hardball host Chris Matthews, arguing that most people didn't know about the story because it didn't receive media attention.
There was, as people on social media were quick to point out, no such massacre. Conway — who has mentioned the "massacre" in other interviews before her MSNBC appearance — later clarified that she was referencing the case of two Iraqi refugees charged and convicted in a plot to send weapons to Iraq to attack American troops.
Things to do in Bowling Green include the National Corvette Museum, the Lost River Cave, and "local favorite" Chaney's Dairy Barn, according to the PR firm. The band Cage the Elephant is from Bowling Green, too.
As far as danger goes, according to Bowling Green's website, "Eight Corvettes were swallowed by a sinkhole inside the National Corvette Museum in 2014, but that was hardly a massacre!"

"Bowling Green is a safe, mid-sized city that is welcoming to all," the site says.
Stein said that her firm had worked with the Kentucky town's tourism board for about two years. She said that Bowling Green typically pitches itself as a road-trip destination.