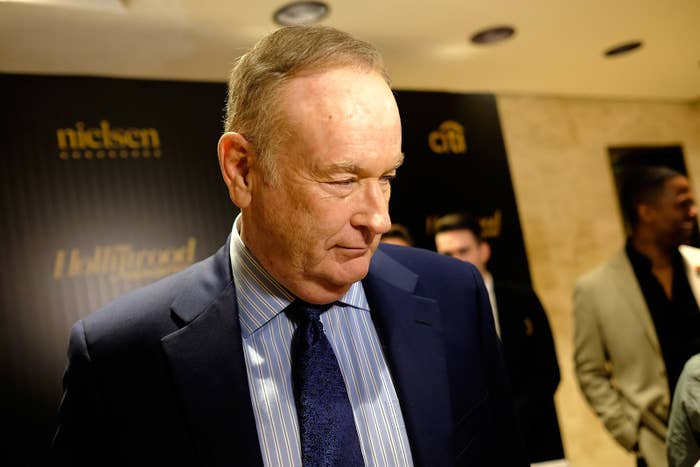 Before Rupert Murdoch's Fox News dropped Bill O'Reilly during a sexual harassment scandal, the former host's work was headed to the silver screen.

Last year, Murdoch's film studio 20th Century Fox optioned Killing the Rising Sun, O'Reilly's 2016 book about the Pacific theater of World War II and the sixth installment in his popular Killing series. According to two people familiar with the matter, that deal was a part of O'Reilly's contract renewal renegotiations with Fox News.
Two other sources said that the book option, which was previously unreported, was not part of the formal contract language.
Murdoch — the media mogul behind parent company 21st Century Fox and acting Fox News chief — leaned on his film studio to pick up the book, irking studio employees in the process, according to one of the people.
Now, with O'Reilly out at Fox News, the film's future is unclear.
A spokesperson for O'Reilly said he had no new information about the 20th Century Fox film's status.
Fox News announced Wednesday that O'Reilly would not be returning the network amid a controversy stemming from a New York Times report that detailed how five women settled harassment allegations against the host for $13 million. O'Reilly has denied the claims.
The story sparked an advertiser boycott and PR nightmare for Fox News, and Murdoch and his sons James and Lachlan eventually decided to sever ties with O'Reilly after a review of the allegations by an outside law firm.

The movie deal marked a prestigious advancement in O'Reilly's entertainment industry ambitions. Four of O'Reilly's Killing books (Killing Reagan, Killing Lincoln, Killing Kennedy, and Killing Jesus) have been made into TV movies on National Geographic, which is majority owned by 21st Century Fox. But O'Reilly was said to want a big studio deal, according to one source.
O'Reilly's Killing books have been hugely successful, selling a combined 9.5 million copies, according to Nielsen. The National Geographic TV movies have performed well in the ratings too, and a version O'Reilly's book Killing Patton is currently in the works at the network. Variety reported that National Geographic and O'Reilly's book publisher Henry Holt both said they have no immediate plans to cut ties with him.