On Monday night, Zendaya made history when she was awarded the Emmy for Outstanding Lead Actress in a Drama Series for her performance as Rue Bennett in Euphoria.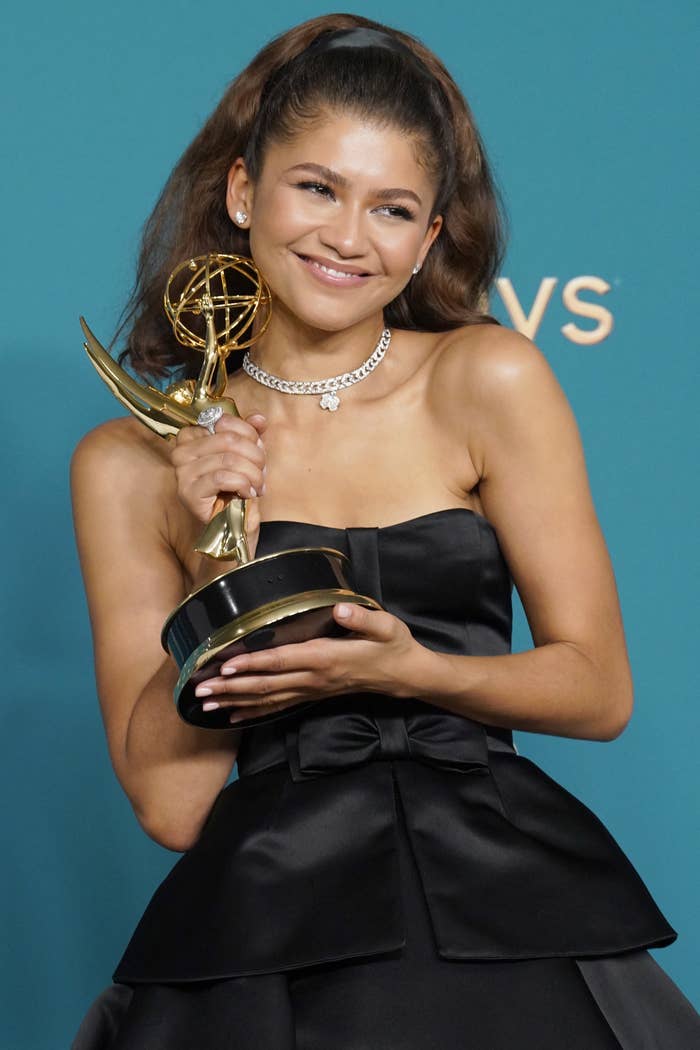 The 26-year-old actor was up against industry legends Jodie Comer, Laura Linney, Melanie Lynskey, Sandra Oh, and Reese Witherspoon.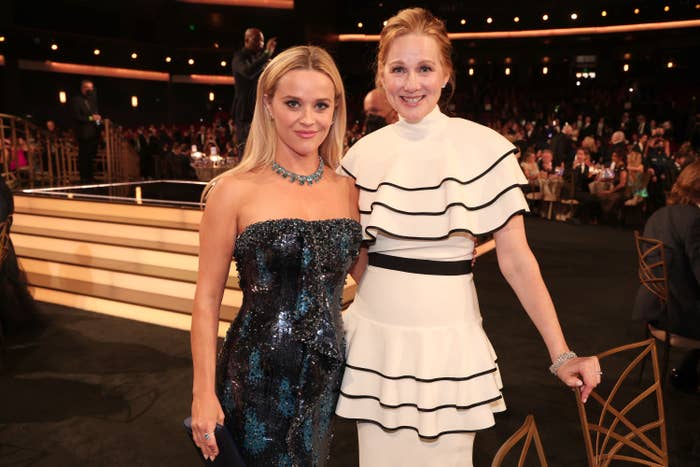 And having previously won the same award in 2020, this year's ceremony made Zendaya the first Black woman to win the Emmy for lead actor in a drama series twice, as well as the youngest two-time Emmy winner in history.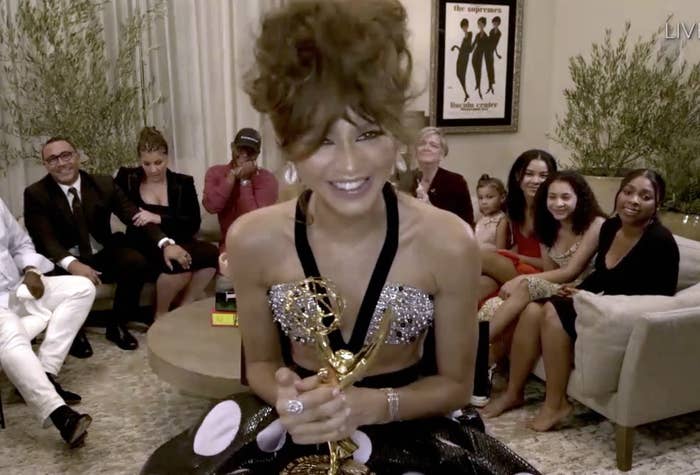 The former Disney star was visibly overwhelmed by her win as she paid tribute to "all the incredible actresses" in the category, kicking off her acceptance speech by saying: "I'm so honored to be beside you."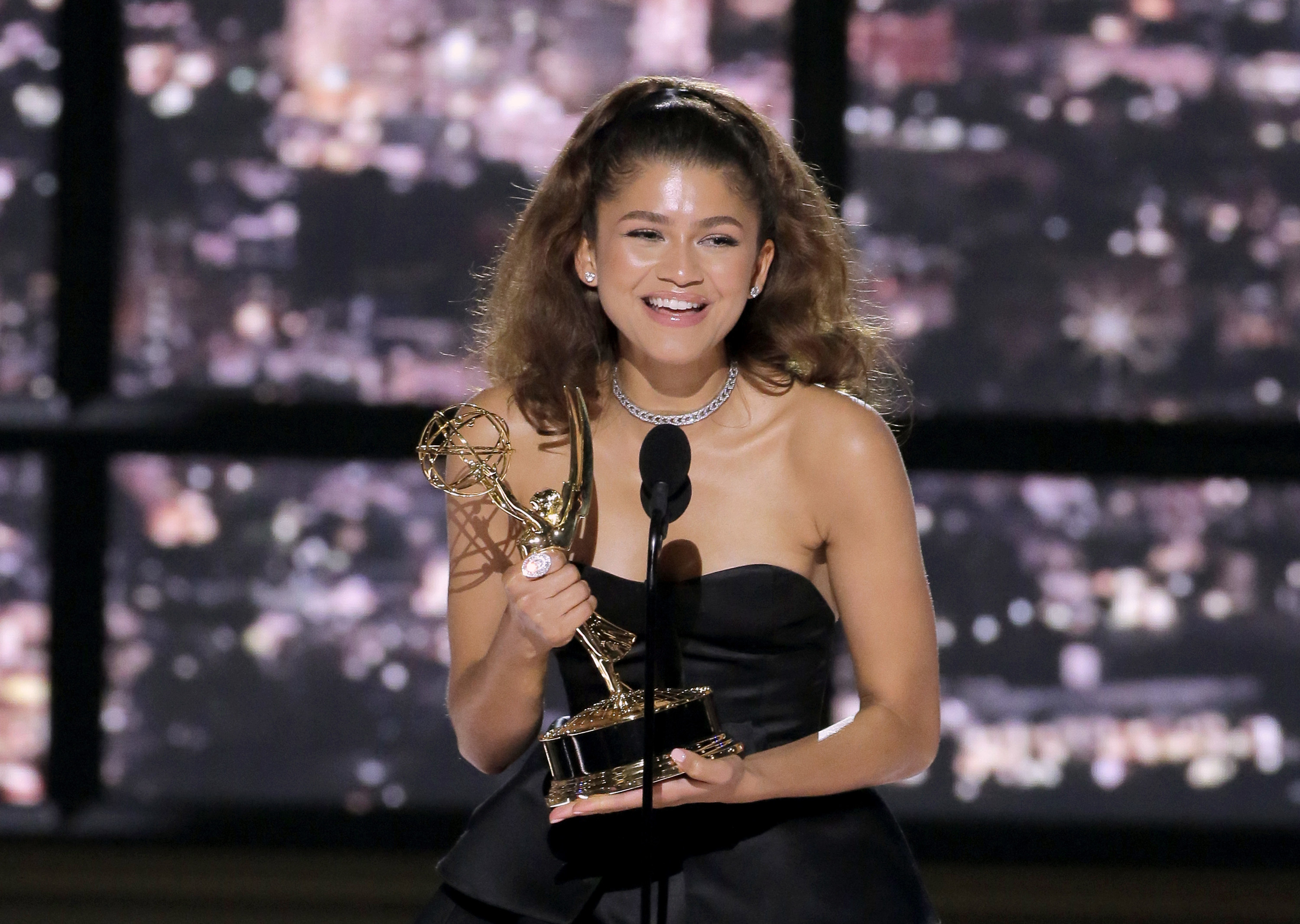 She went on to thank her Euphoria family for their on-set support when filming the grueling scenes, sharing: "Thank you to the incredible cast and crew of Euphoria. Thank you for making such a safe space to make this very difficult show. I love you all so much."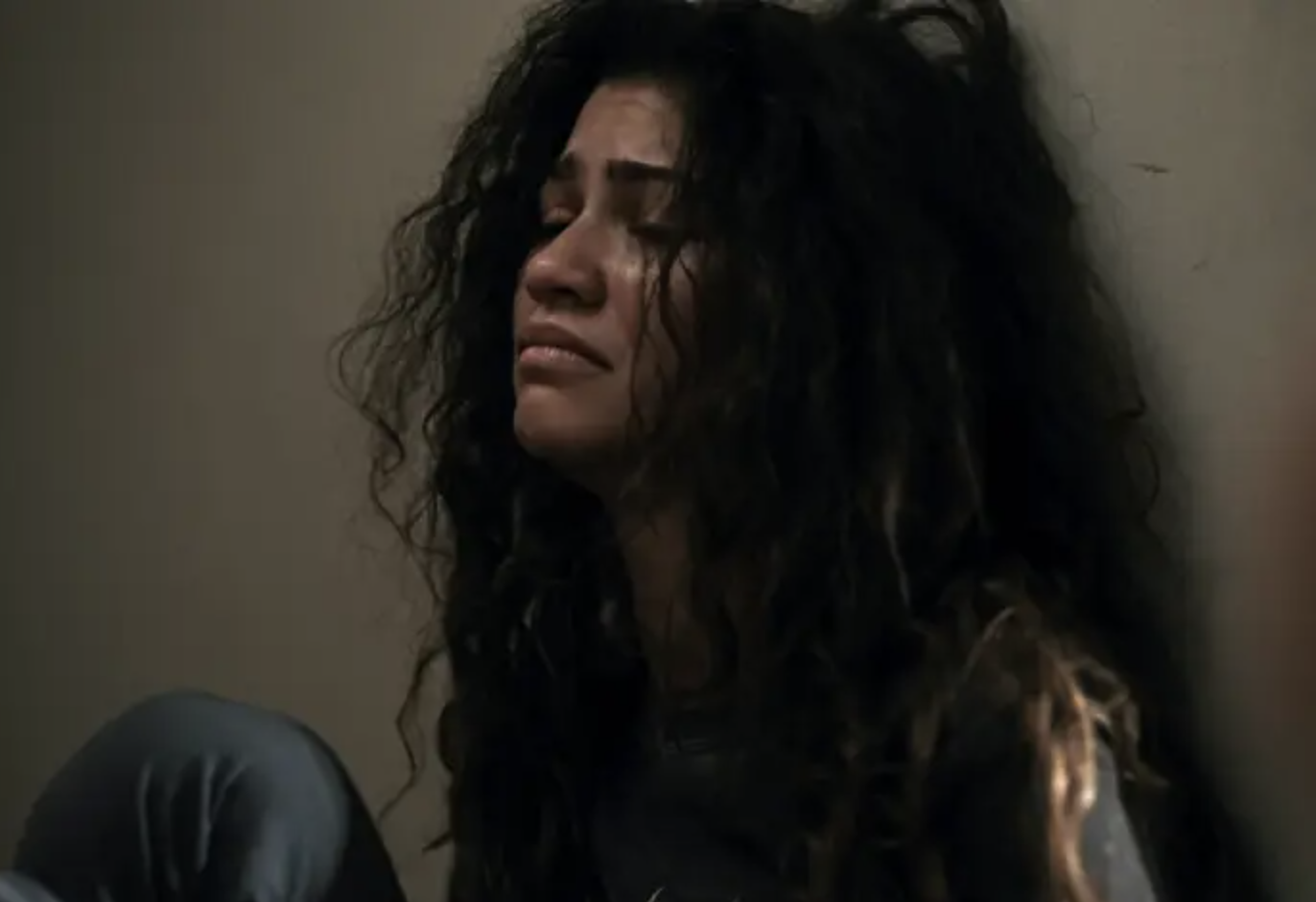 Zendaya singled out showrunner Sam Levinson as she added: "Thank you to Sam for sharing Rue with me. Thank you for believing in me even in moments where I didn't believe in myself."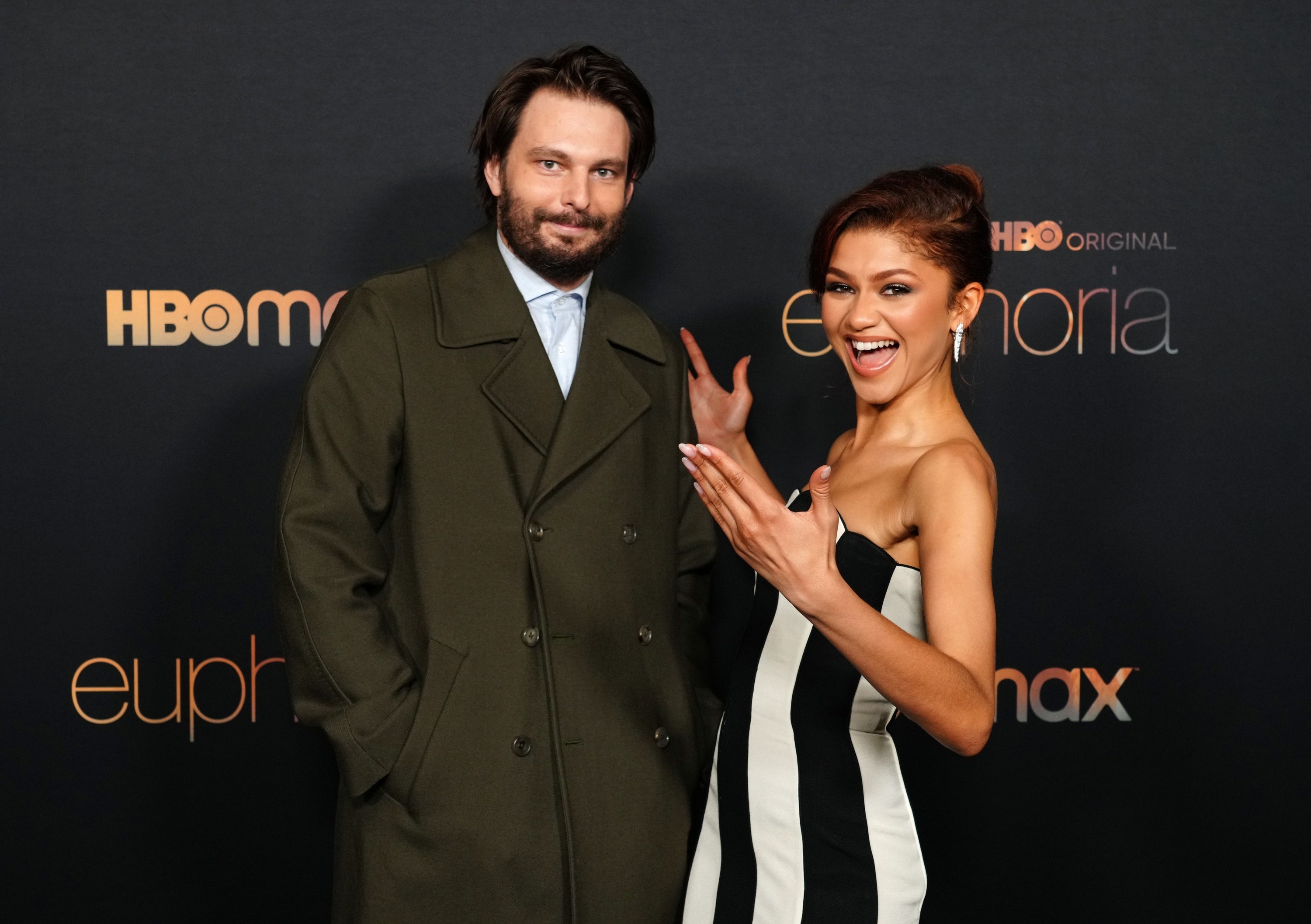 And she then shared her hope that Rue's onscreen battle with drug addiction would help other people who are struggling. "Lastly, I just wanted to say my greatest wish for Euphoria was that it could help heal people," she explained.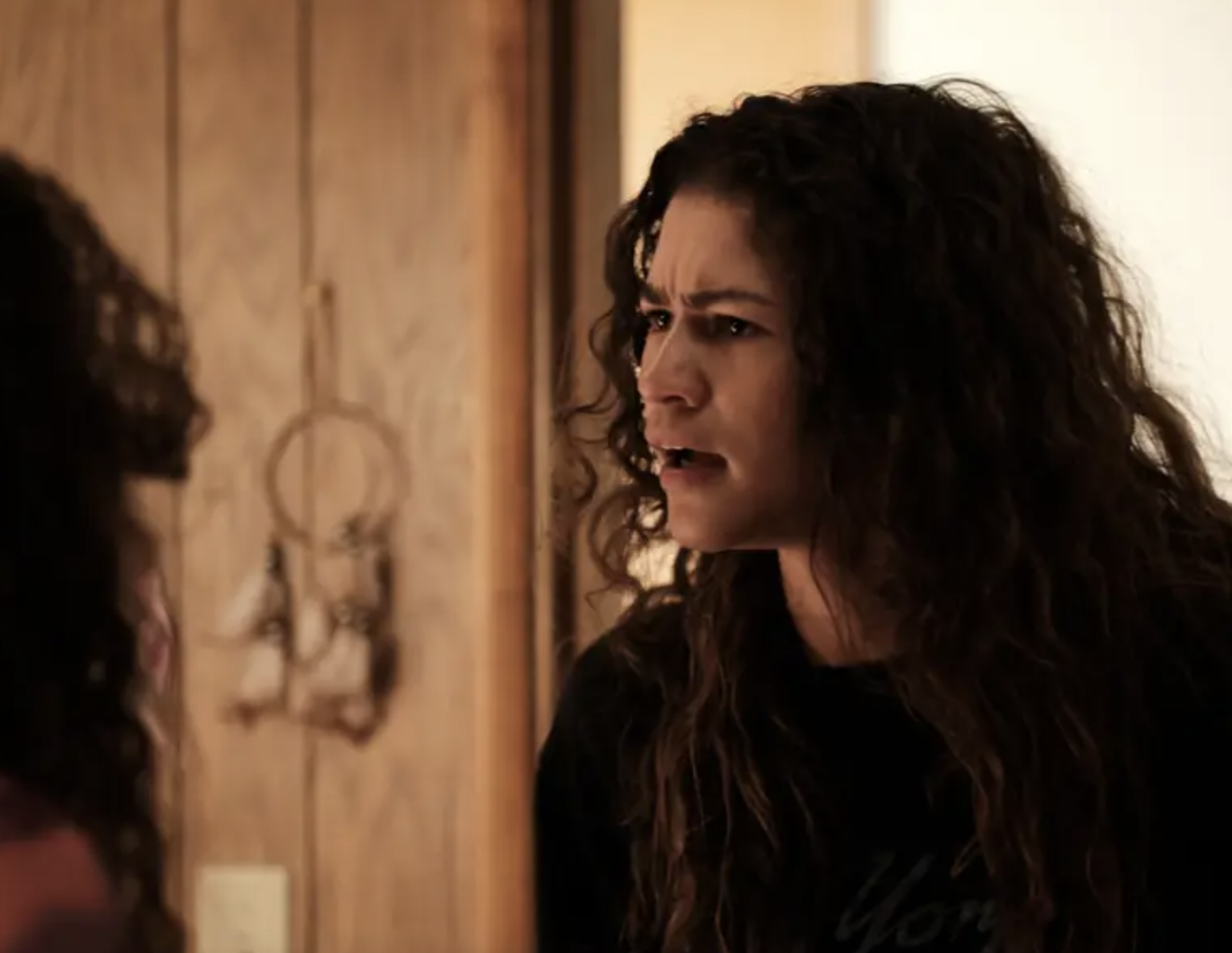 "I just want to say thank you to everyone who has shared their story with me. I want you to know that anyone who has loved a Rue, or feels like they are a Rue. I want you to know that I am so grateful for your stories," Zendaya concluded. "I carry them with me and I carry them with her, so thank you so much."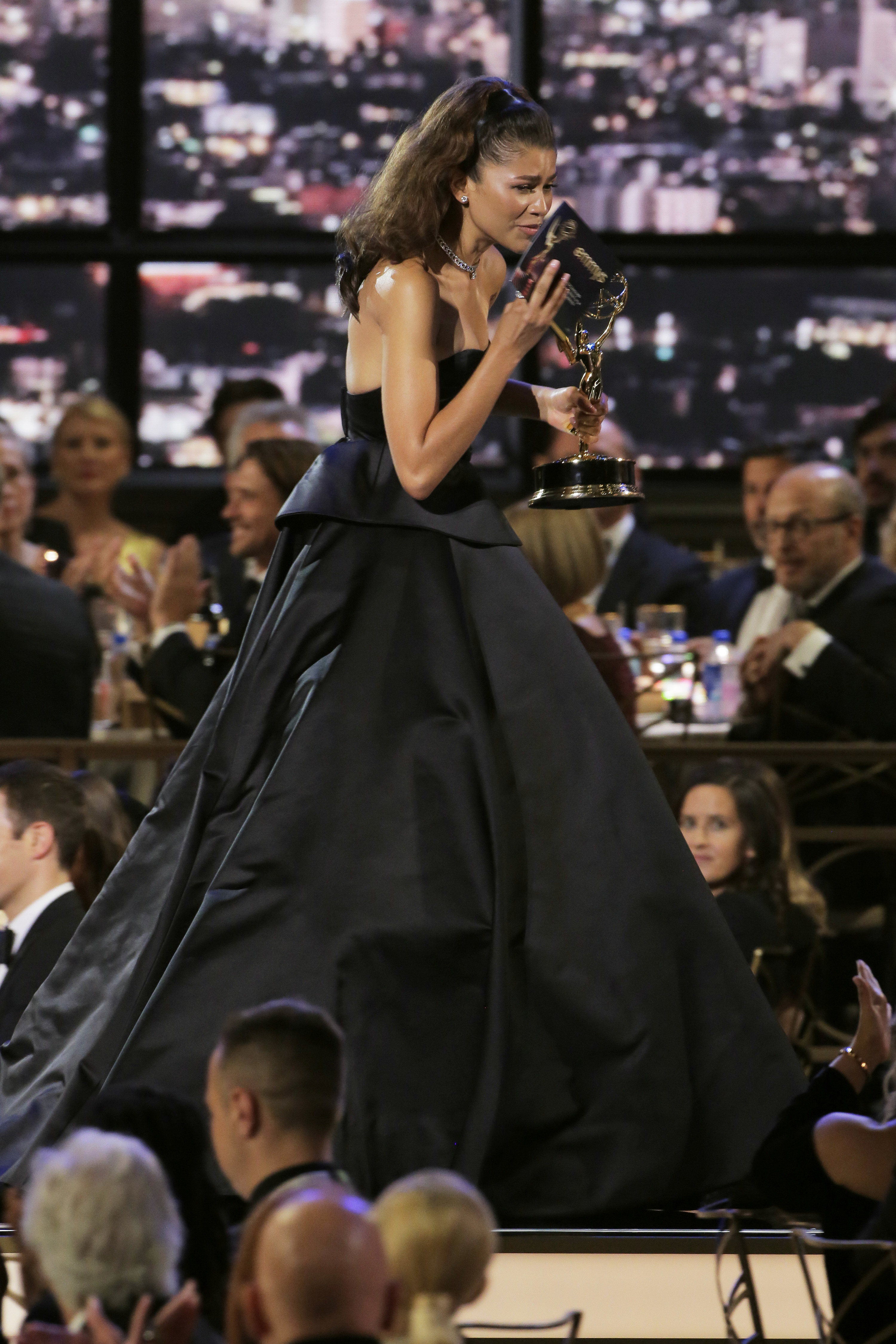 Zendaya's mom joined her at the Emmys in Los Angeles while her famous boyfriend, Tom Holland, was notably absent from the ceremony.
This is uncharacteristic of the British actor, who is certainly no stranger to traveling so that he can be with Zendaya while she works.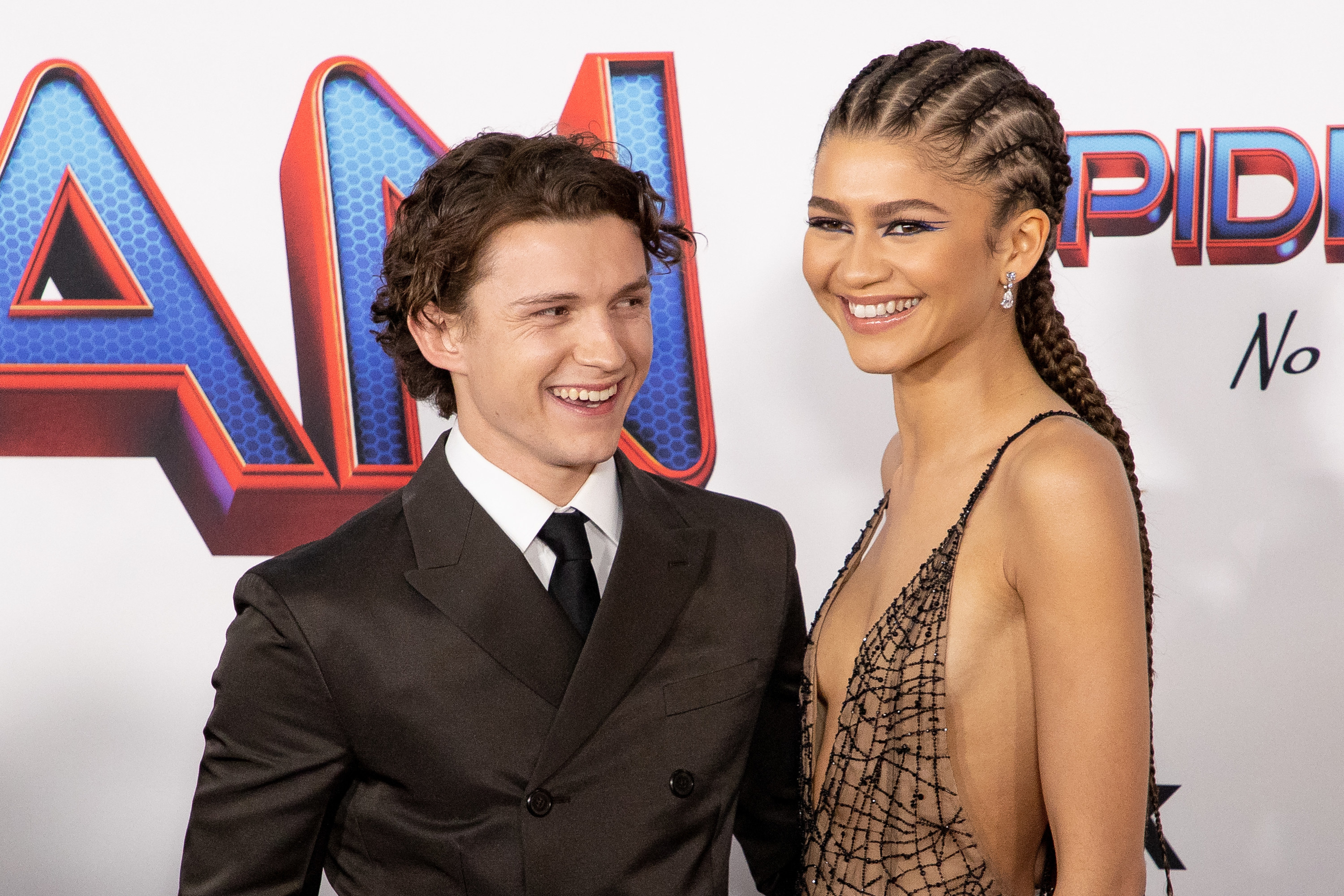 In fact, Tom recently flew over 4,350 miles to meet his girlfriend on location in Budapest while she worked on Dune: Part Two.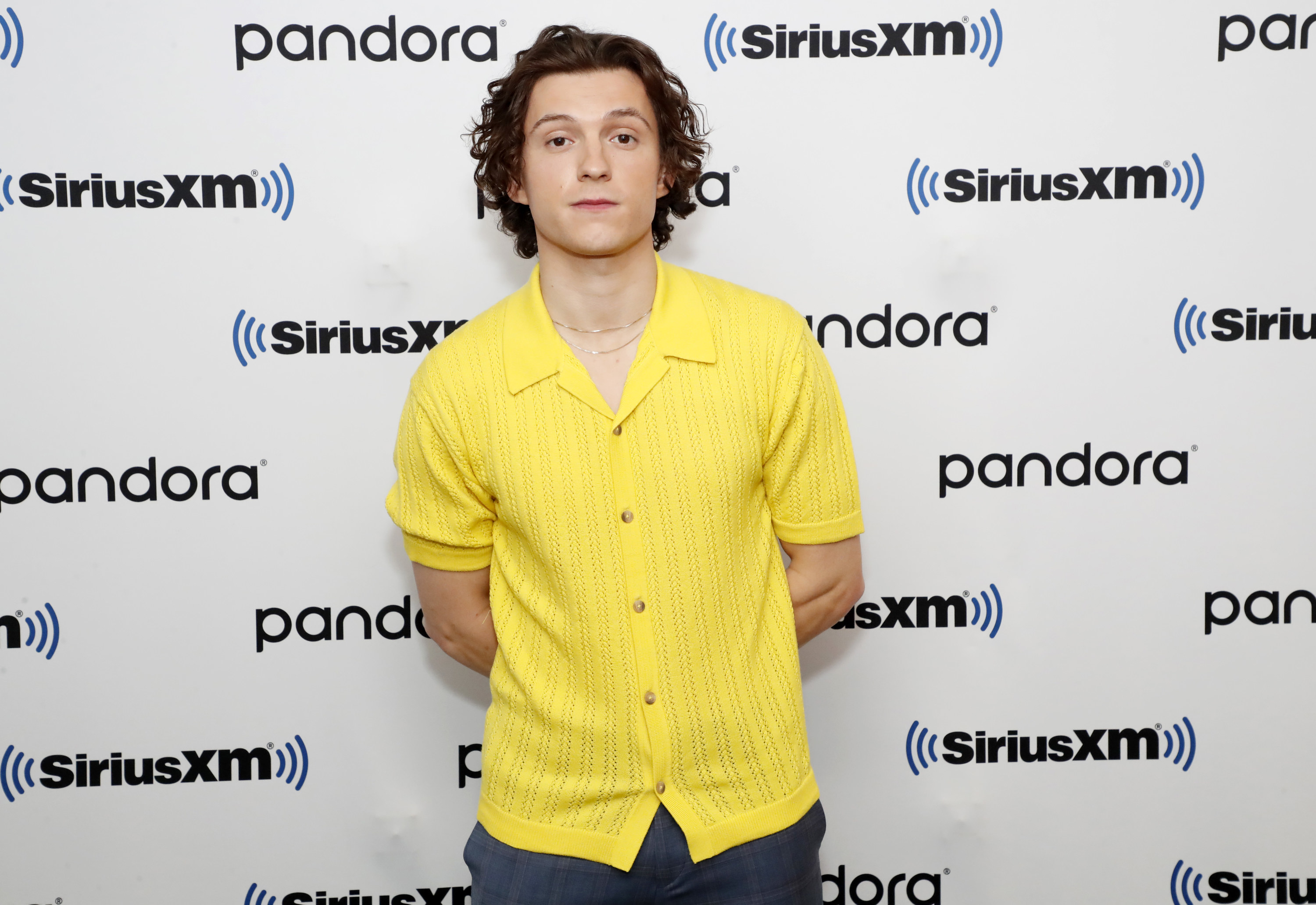 But it is believed that his own work commitments prevented him from being able to join Zendaya on this occasion, with Tom currently filming in New York City for his role in Apple TV+'s The Crowded Room.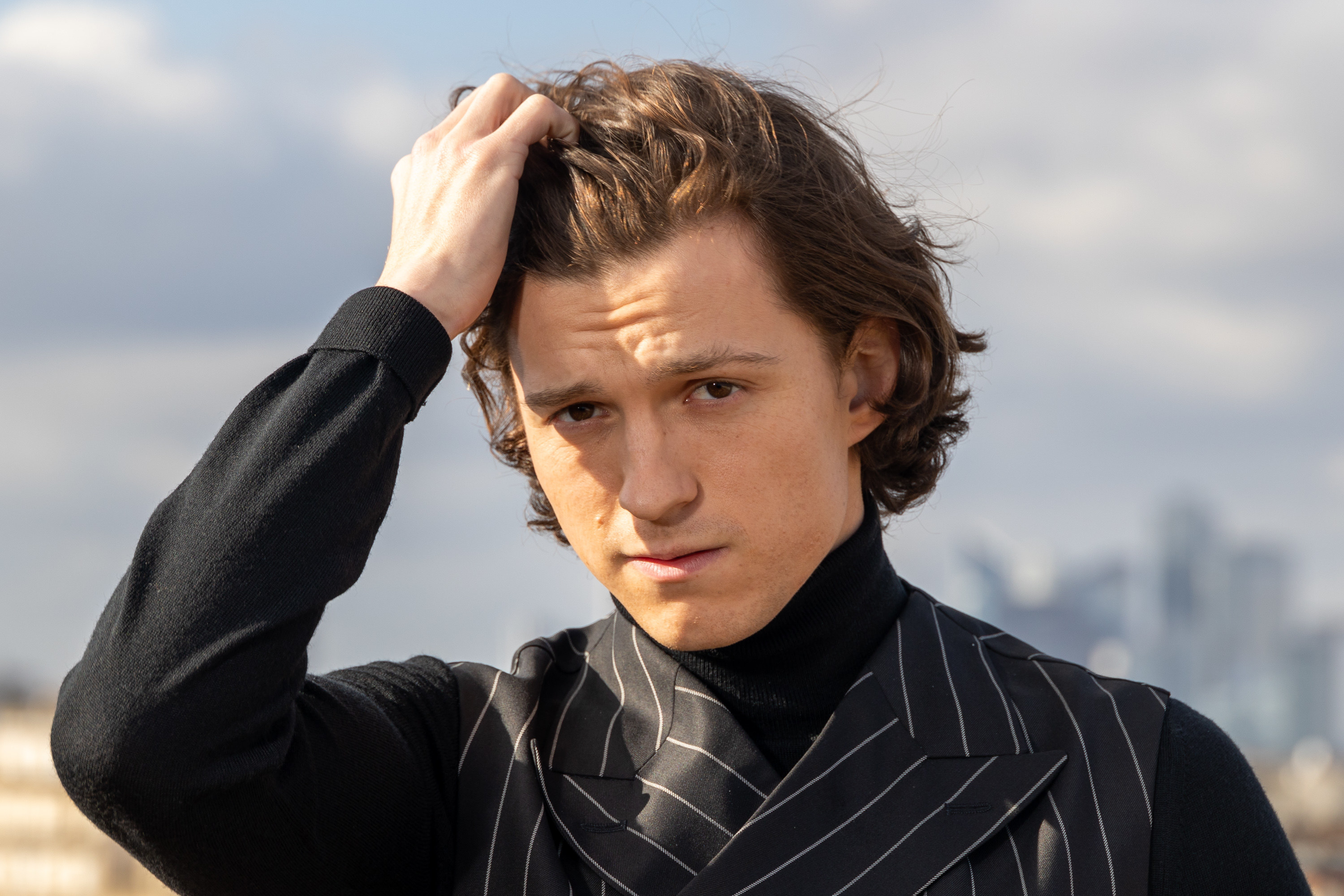 While they were physically apart, Tom apparently wasn't far from Zendaya's mind, and she revealed that he was the first person that she'd messaged following her win.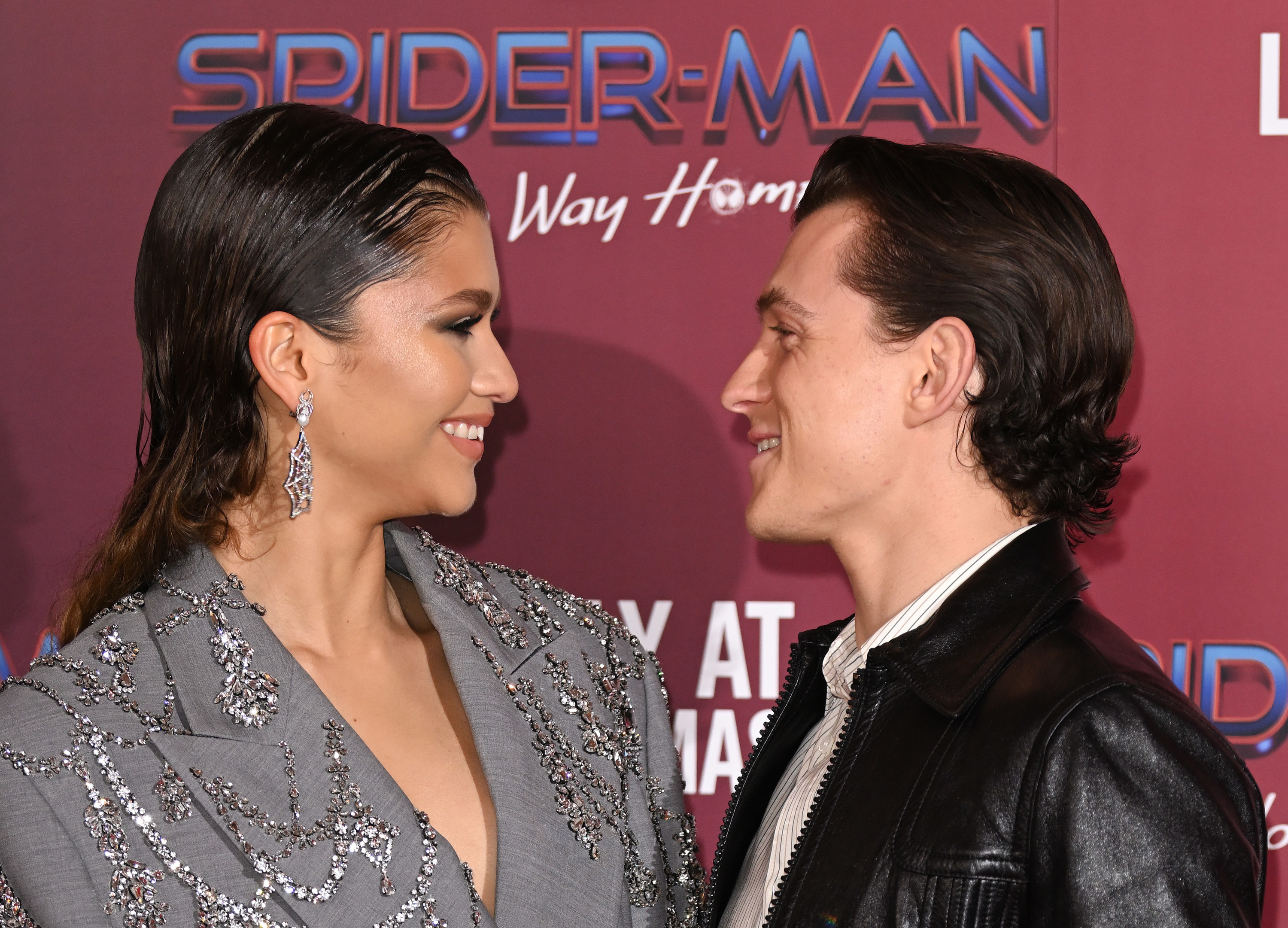 In a backstage interview after she'd accepted her award, the actor was asked who the first person that she had texted was.
"I didn't have to text my mom because my mom was already there, she's here tonight, which is very special," Zendaya began. "And I text my boyfriend."
The casual reference to her and Tom's super-private relationship sent fans wild, and they flocked to social media to share their reaction to the passing comment — with many pointing out that this is the first time that she has publicly referred to him as her "boyfriend."
"Why did hearing zendaya say she texted tom first about her win make me cry i love them," one person tweeted. Another wrote: "I really cannot believe zendaya called tom her boyfriend like that like stanning her for years and she's never done something like that."
One more joked: "I don't know what I'm more jealous of the fact Tom Holland gets texts from zendaya or being able to refer to Tom Holland as my boyfriend like I'm sick."
Someone else echoed: "Idk if I'm jealous of Zendaya for being with Tom or of Tom for being with Zendaya." Another tweet read: "Zendaya calling tom her boyfriend oh i feel faint."
Tom and Zendaya first met while working on Spider-Man: Homecoming in 2016 and were romantically linked shortly afterwards.
The two stars have always remained coy about the speculation surrounding their relationship, but when they were pictured kissing while in a car last November, it pretty much solidified that they are very much together.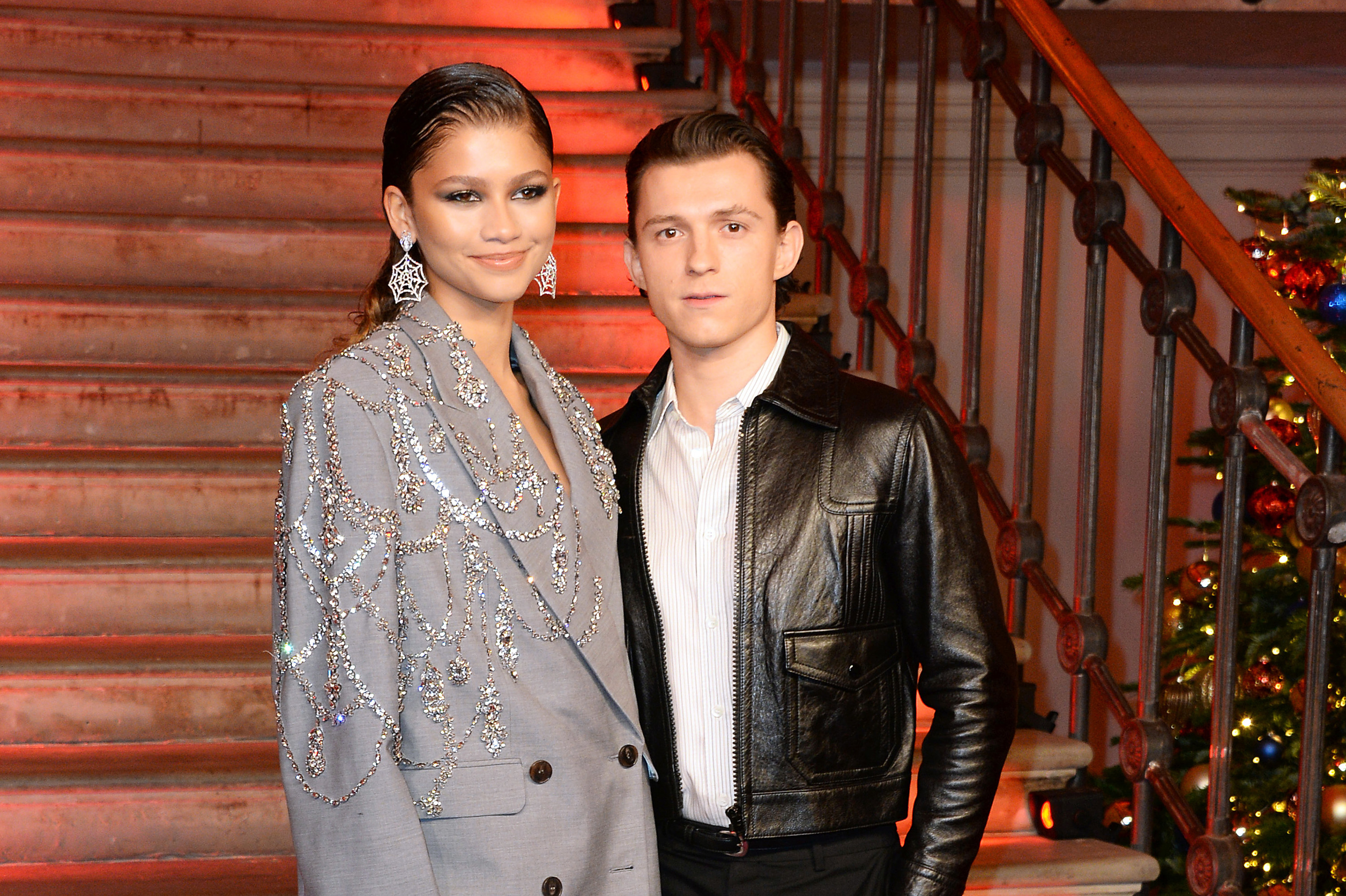 Despite the romance now being out in the open, Tom and Zendaya keep their PDA to a minimum, and both stars have admitted that maintaining their privacy while in a high-profile relationship is incredibly difficult.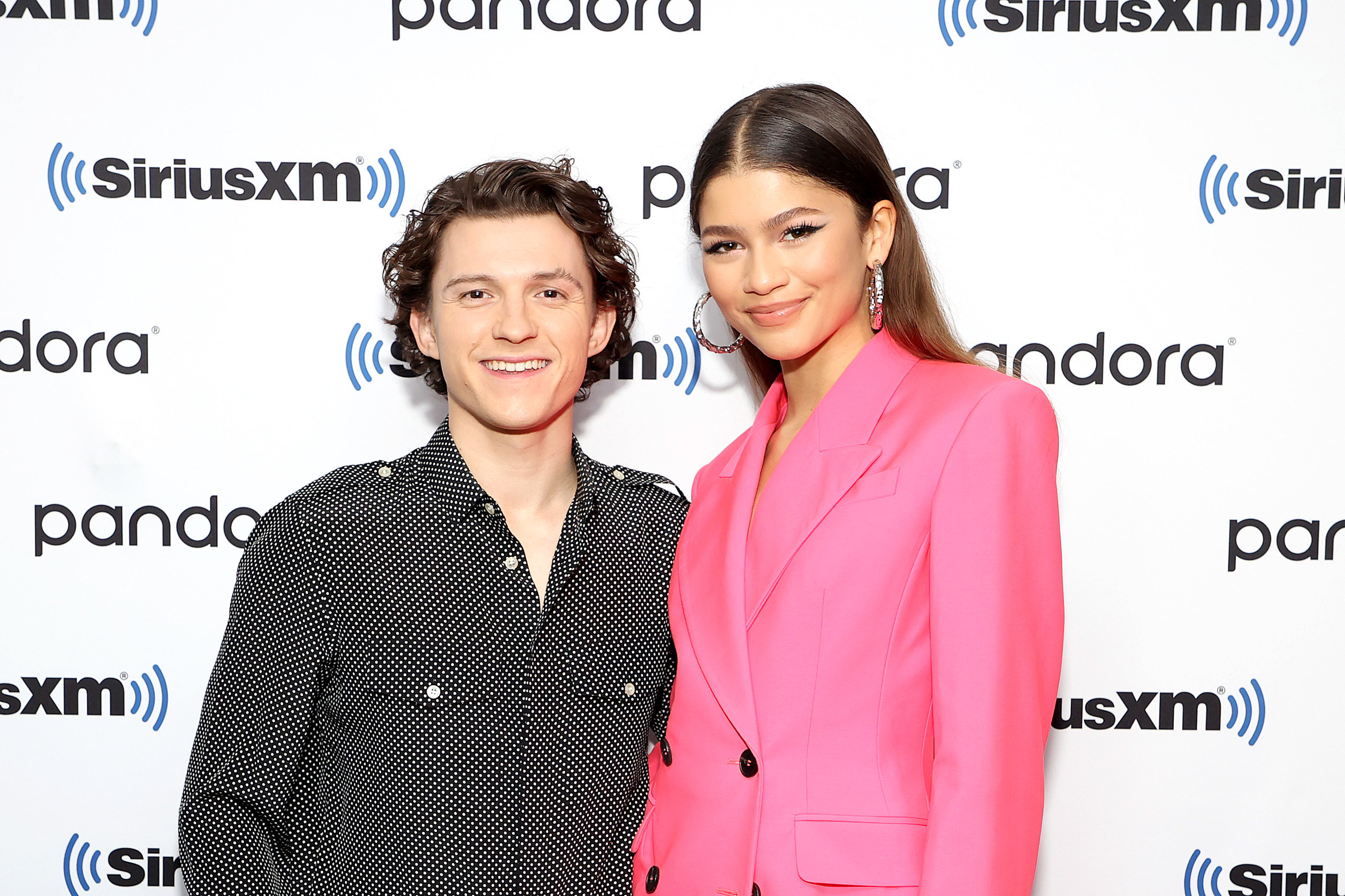 Speaking to GQ last year, Tom explained: "One of the downsides of our fame is that privacy isn't really in our control anymore, and a moment that you think is between two people that love each other very much is now a moment that is shared with the entire world."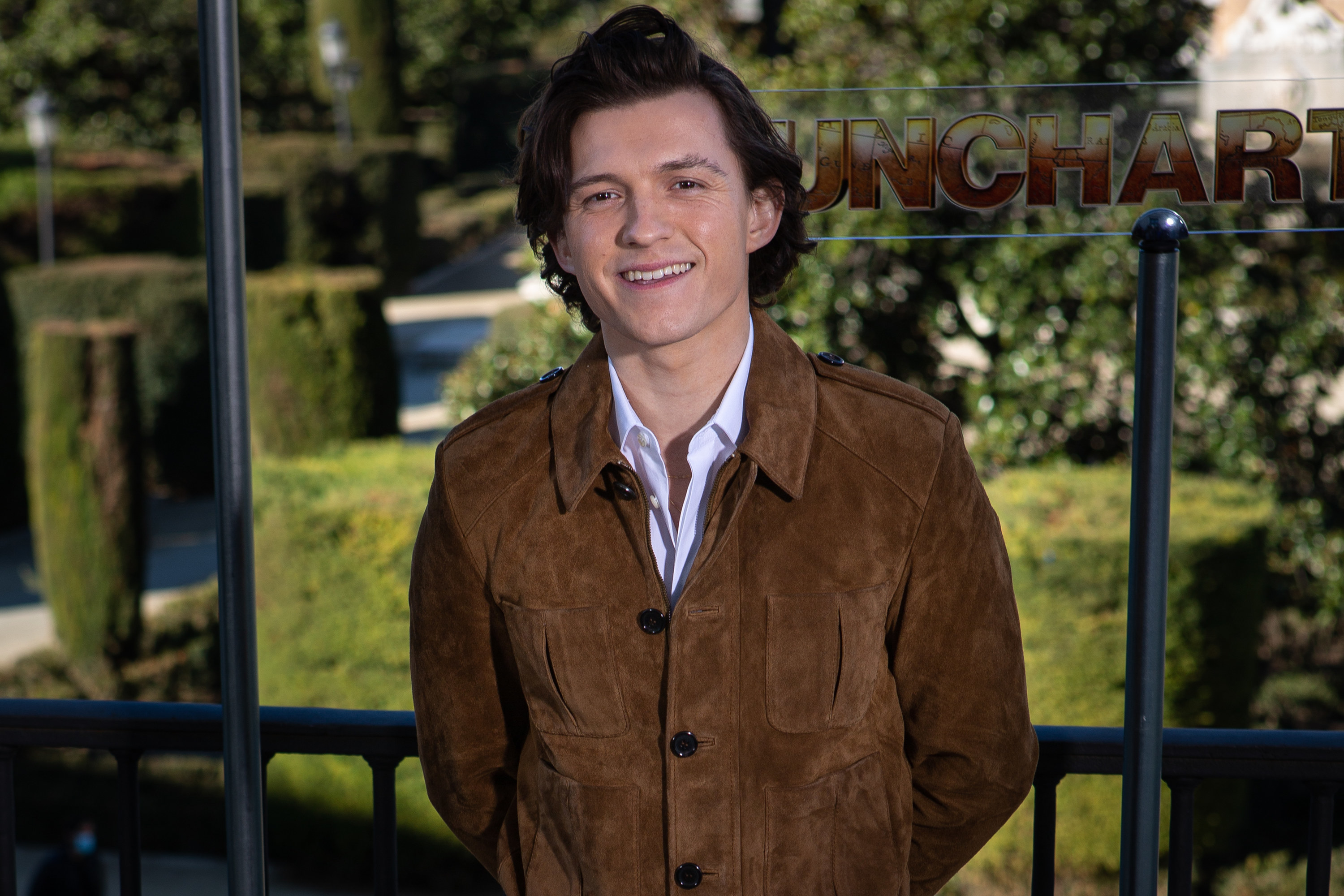 "I've always been really adamant to keep my private life private, because I share so much of my life with the world anyway. We sort of felt robbed of our privacy," he added.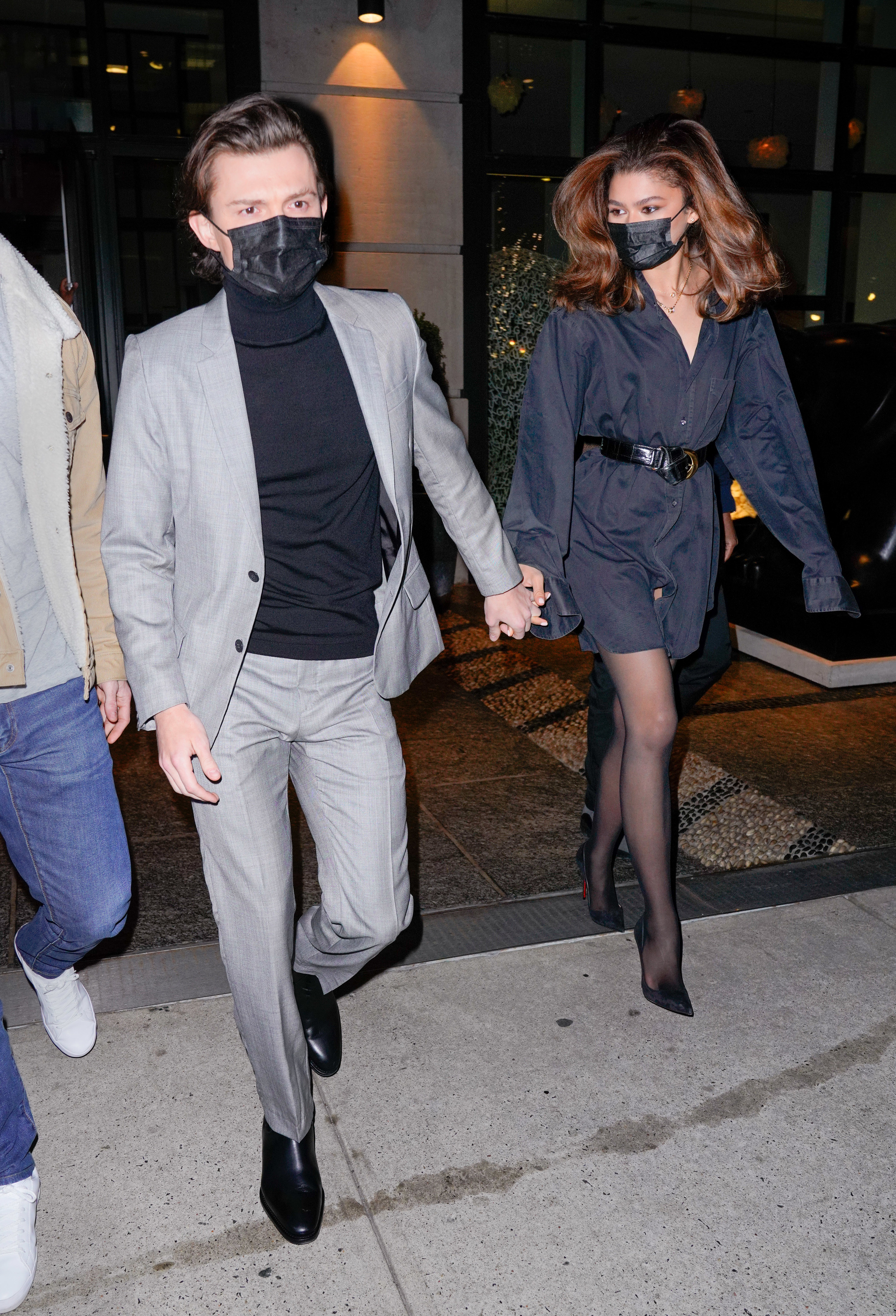 Zendaya also called out the exposing paparazzi photos, which she branded "weird and confusing and invasive." She told the publication: "The equal sentiment [we both share] is just that when you really love and care about somebody, some moments or things, you wish were your own."
And just last month, Tom revealed that he was stepping away from social media for the sake of his mental health because he had found himself spiraling and getting "overwhelmed" after reading commentary about himself online.
In an Instagram video, the actor told fans: "I have taken a break from social media for my mental health because I find Instagram and Twitter to be overstimulating, to be overwhelming."
"I get caught up and I spiral when I read things about me online, and ultimately, it's very detrimental to my mental state, so I decided to take a step back and delete the app," Tom added.
And while Zendaya is not on a conscious hiatus from social media like Tom, she rarely posts to her page — affording them both the opportunity to keep their relationship as low-key as they want it to be.