Victoria Beckham has spent almost three decades in the public eye after finding fame as one-fifth of the British pop group Spice Girls in 1994.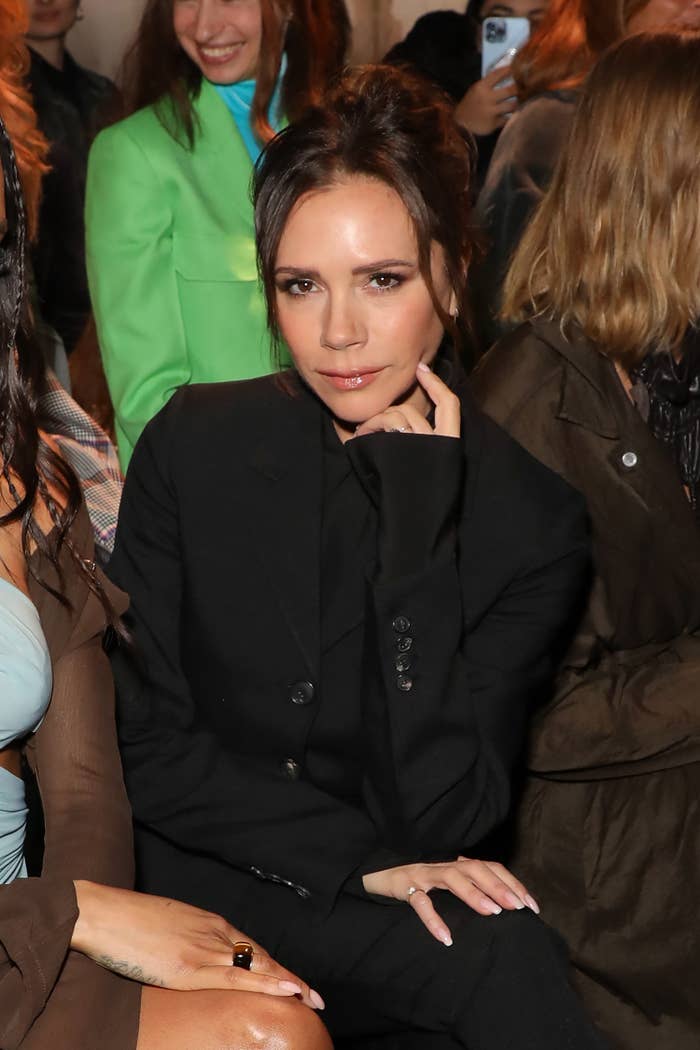 Widely known by her nickname, Posh Spice, Victoria quickly gained a reputation for being the most serious and demure of the girls.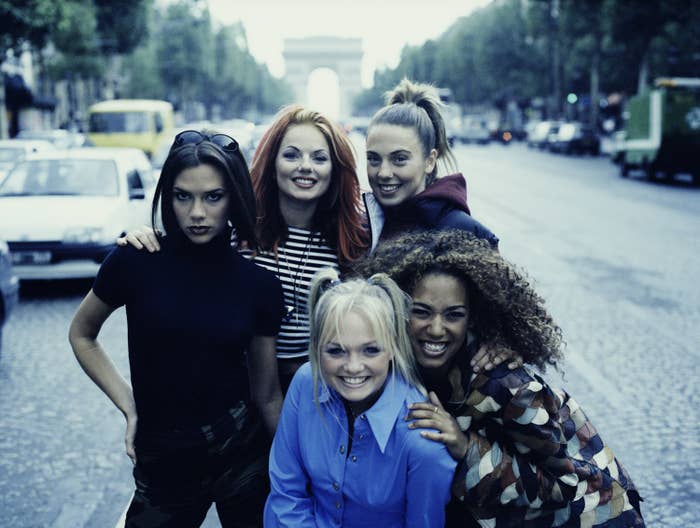 Her alter ego was initially chosen by Peter Loraine, the editor of UK magazine Top of the Pops, and it was inspired by Victoria's upper-middle-class background, love of fashion, and refined attitude.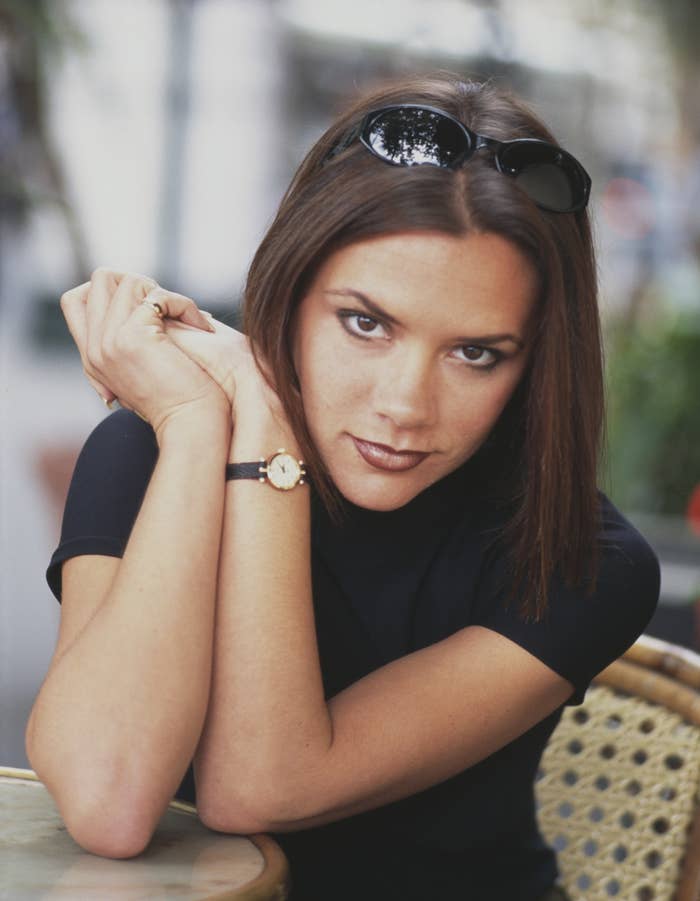 Rather than try and change that perception of herself, Victoria decided to lean into her new moniker and created a famously grumpy persona as seen in the Spice Girls' 1997 movie Spice World.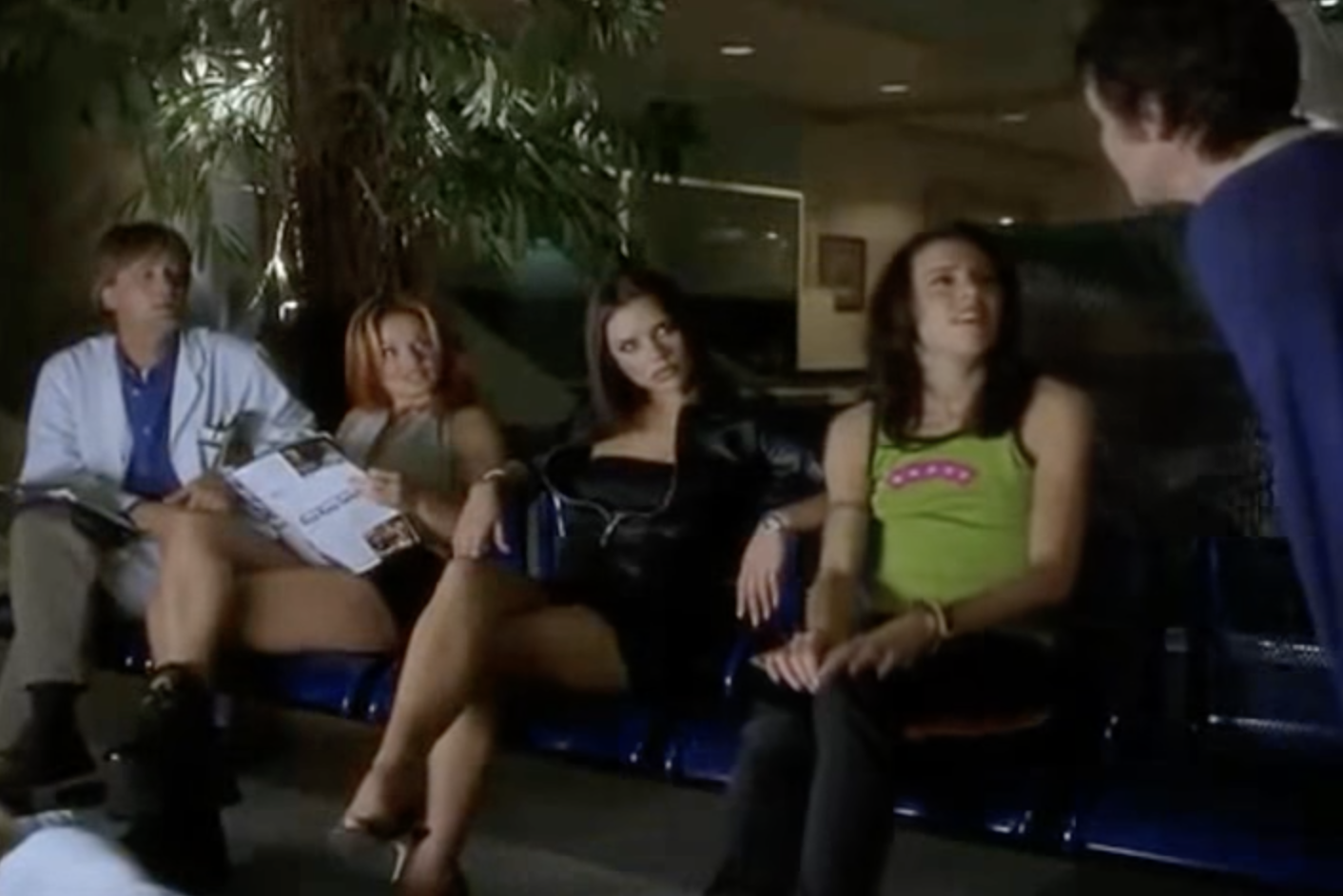 Throughout the film, Victoria can be seen refusing to take part in physical tasks, and only caring about her appearance and designer dresses.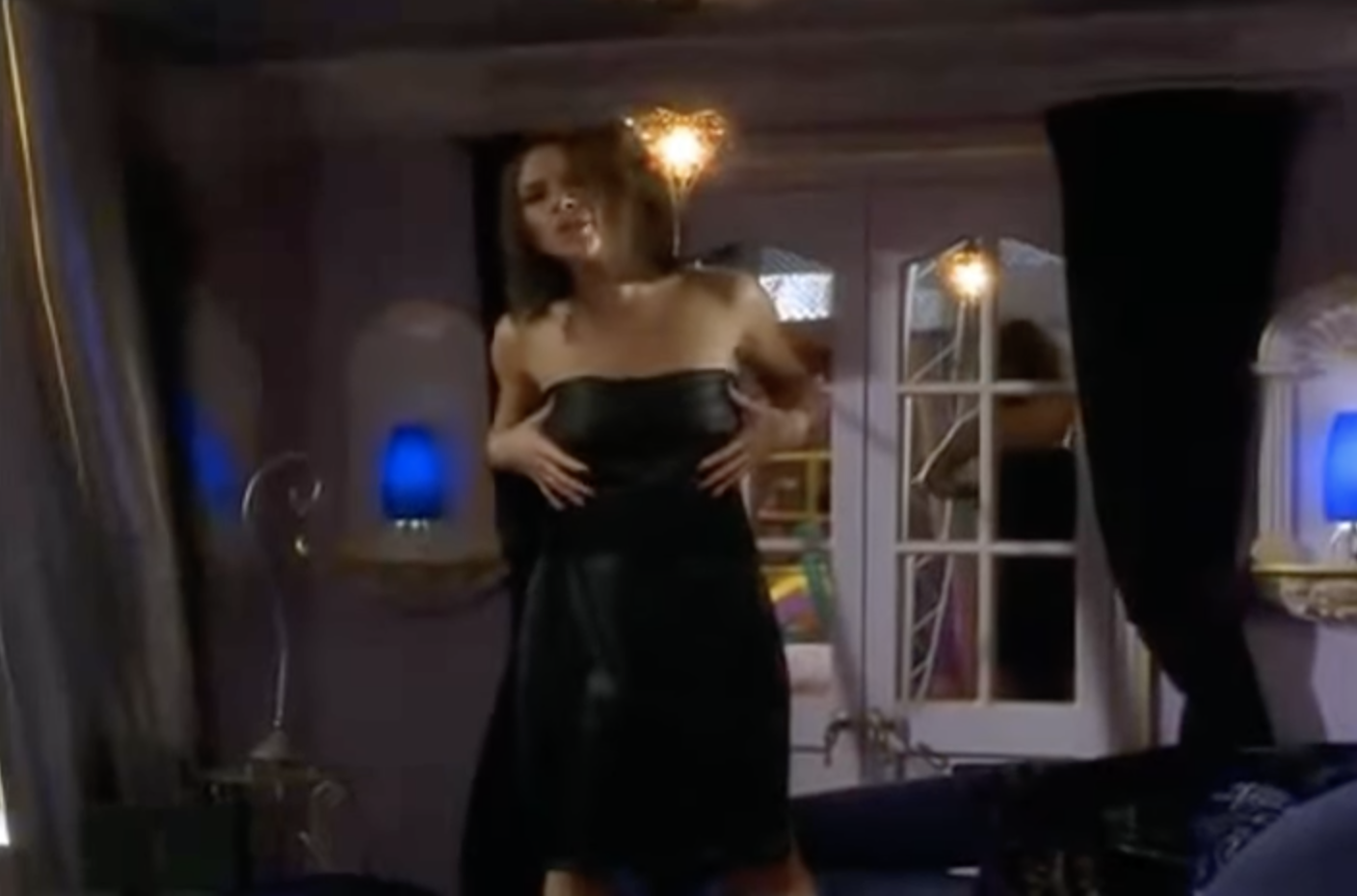 And when the group disbanded in the early '00s, Victoria maintained the carefully curated public image as she embarked on her new career as a fashion designer.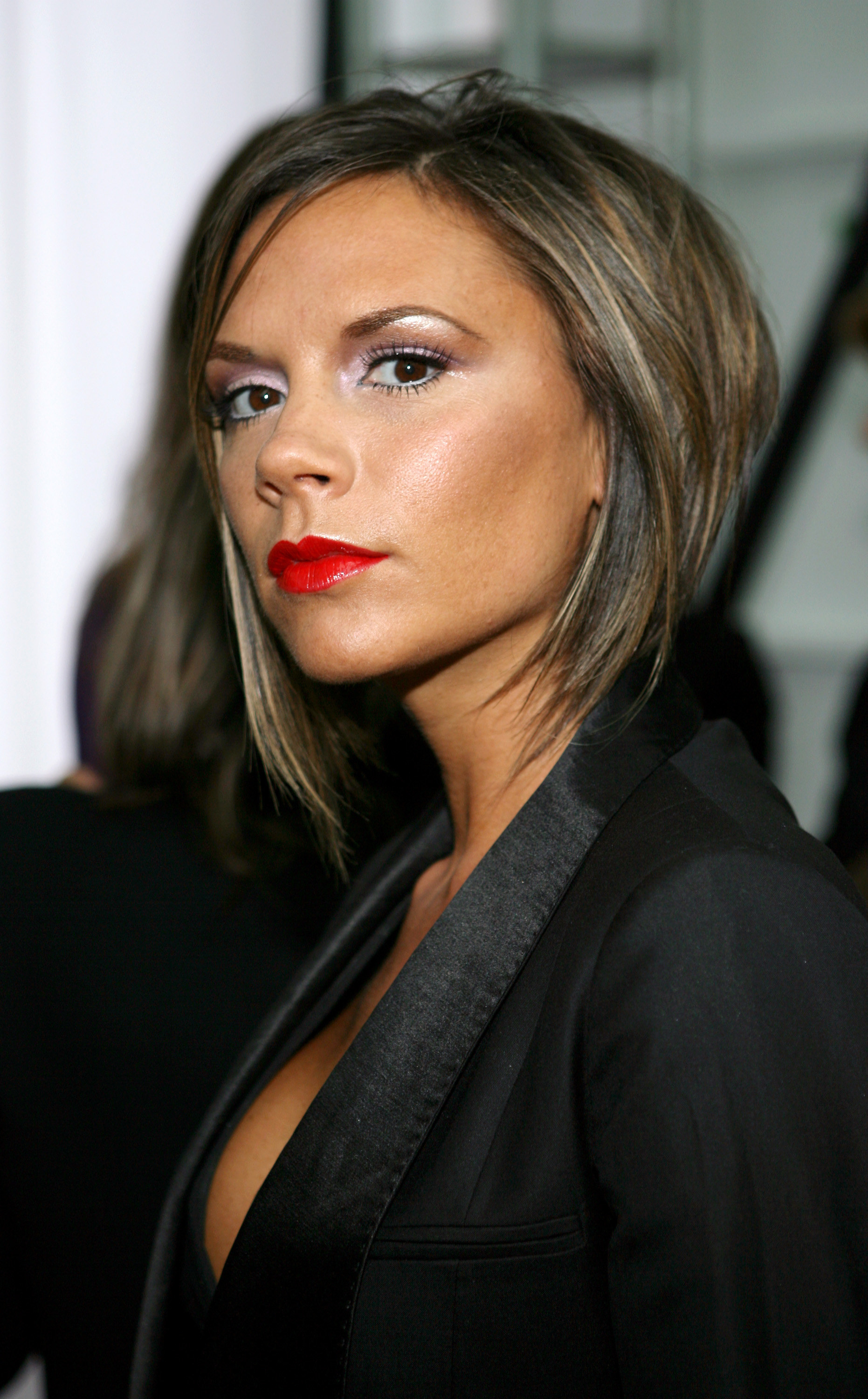 Through social media and various public appearances, the star has embraced the Posh Spice character that was thrust upon her — and repeatedly proven that she is in on the joke by poking fun at the way that she is perceived.
One thing that she is renowned for is her refusal to smile in photos and interviews, instead opting for a sultry pout. In 2017, Victoria referenced this when she wore a T-shirt that read: "Fashion stole my smile."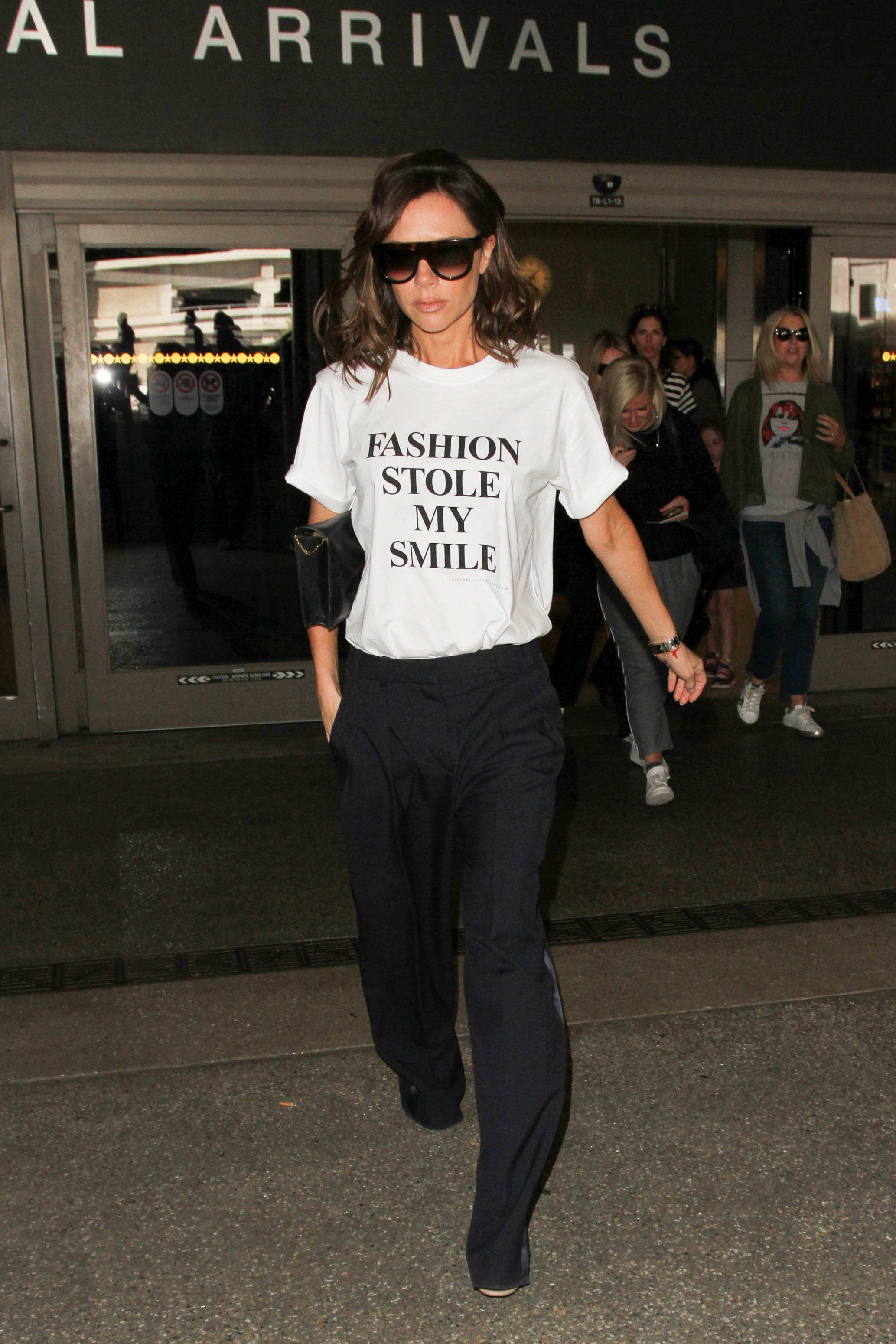 This echoed what she told Vogue two years earlier when she was asked why she never looks happy, telling the publication at the time: "I'm smiling on the inside, but I feel like I have a responsibility to the fashion community."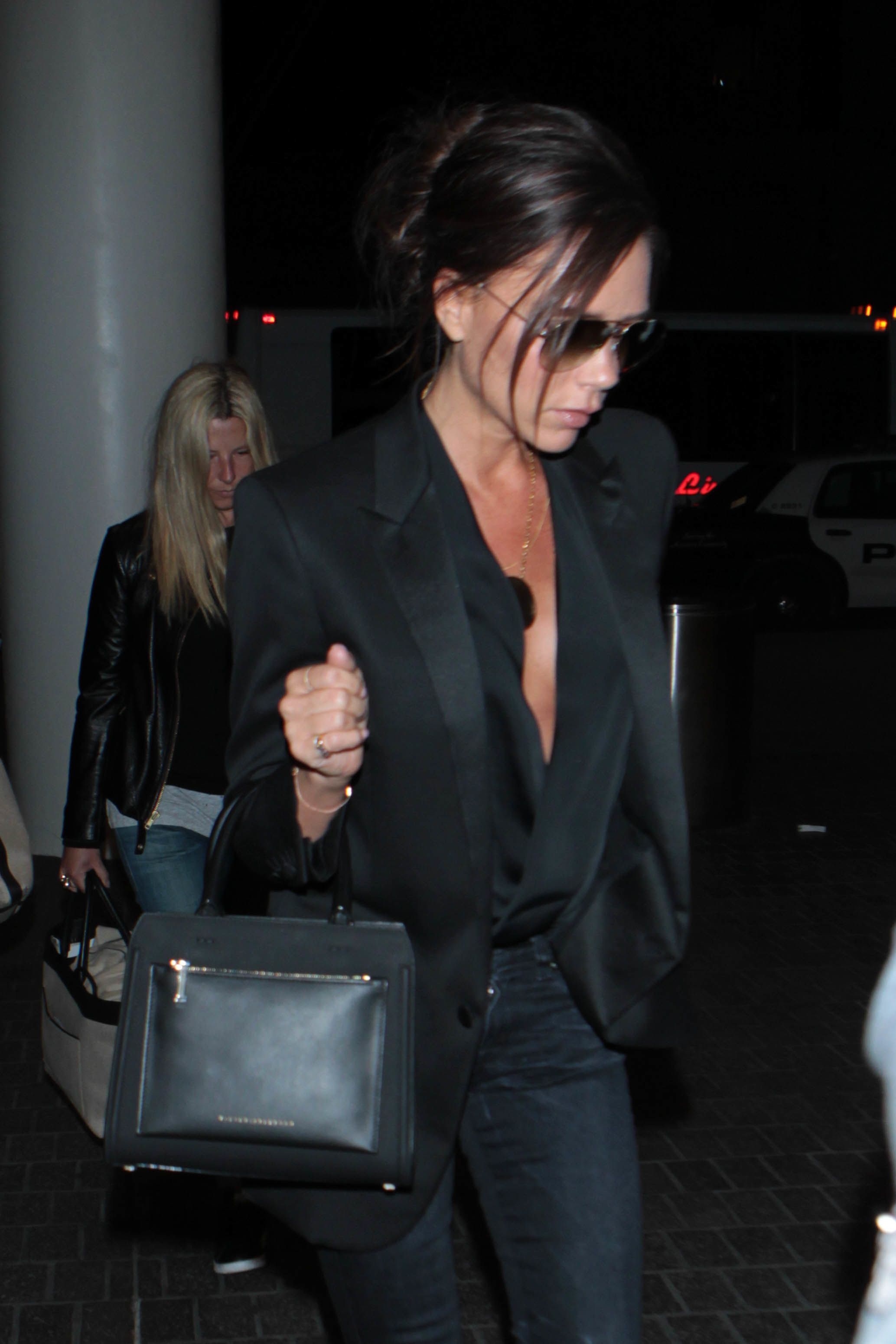 And earlier this year, Victoria hit back at the assumptions that have been made about her personal life over the years when she shared a photo of herself beaming alongside her husband, David Beckham, as she marked their 23rd wedding anniversary.
"They say he isn't funny, they say I never smile, they said it wouldn't last 😂 Today we celebrate 23 years being married. David you are my everything, I love you so much!!!! 💕," she captioned the post.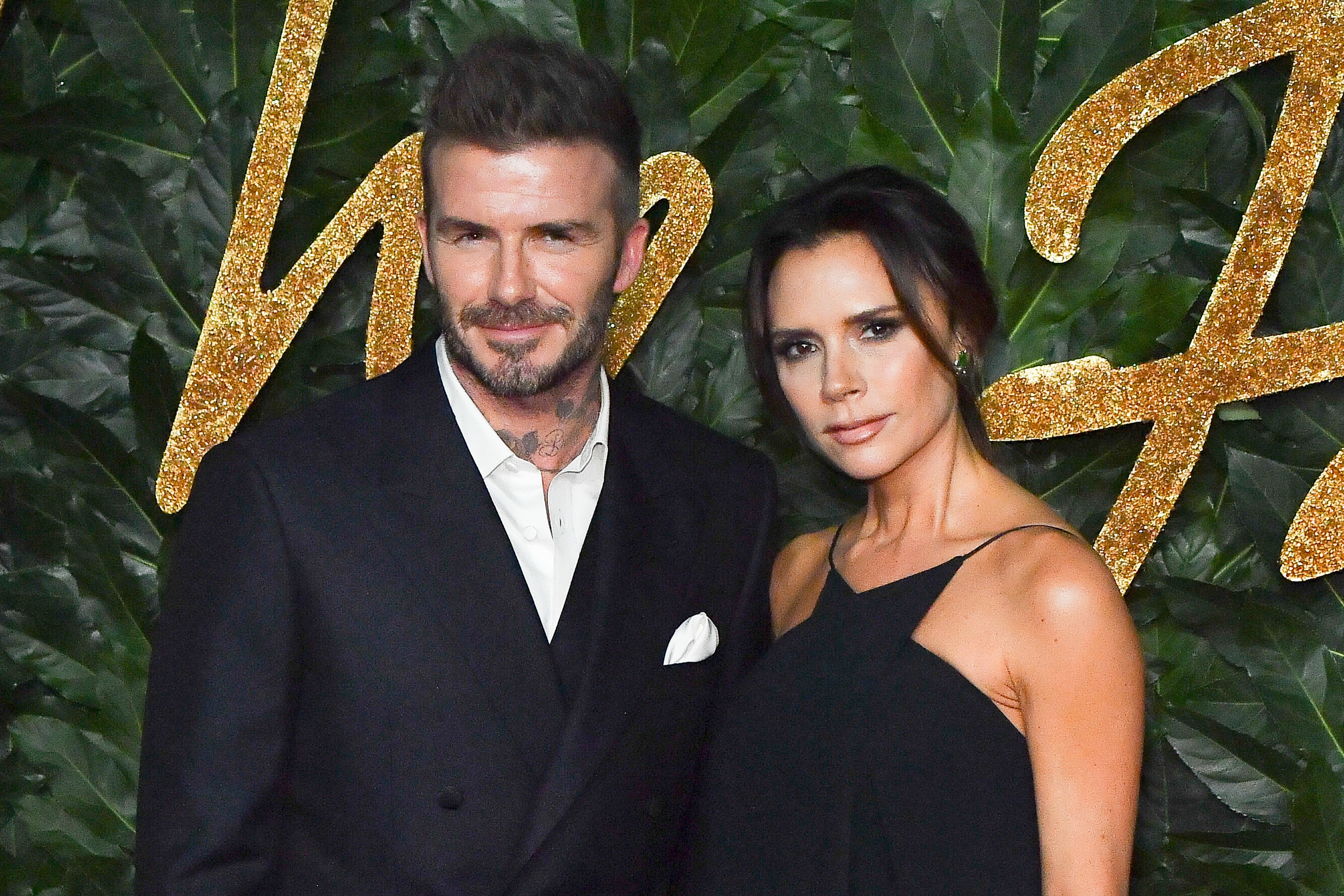 Victoria married soccer legend David in 1999, and together they share four children: Brooklyn, Romeo, Cruz, and Harper.
And in addition to her pout, Victoria is also renowned for her incredibly strict diet, and is famously reported to eat the same meal of steamed fish and vegetables every single day.
In fact, in 2020 it was claimed that Victoria lifted a 20-year no carbohydrates rule while in lockdown by tucking into homemade pizzas — with sources saying that she'd not "touched a carb since 2001" prior to that.
And last year the star referenced this speculation when she shared a photo of a car with the license plate "VB BKRY" to her Instagram story and joked about its resemblance to "bakery" as she wrote: "Haven't been this close to a carb in ages!"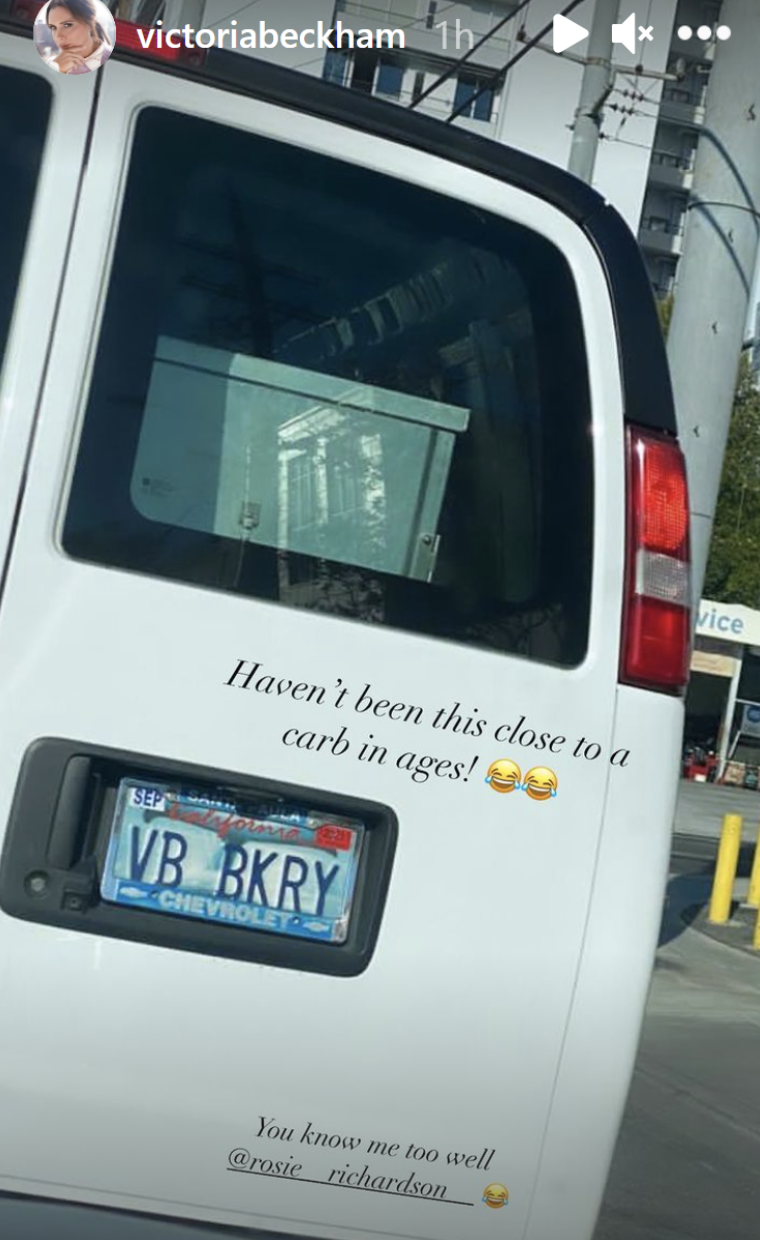 Her intense diet and "posh" reputation were also the subjects of one of her first ever TikToks when she joined the video-sharing site earlier this year.
Sitting elegantly at a table in a black gown, Victoria said to the camera: "Tell me you're posh without telling me your posh, I'll go first."
At this point, a butler walked over and lifted the cloche from the plate in front of her, revealing a steamed salmon filet and a small portion of vegetables.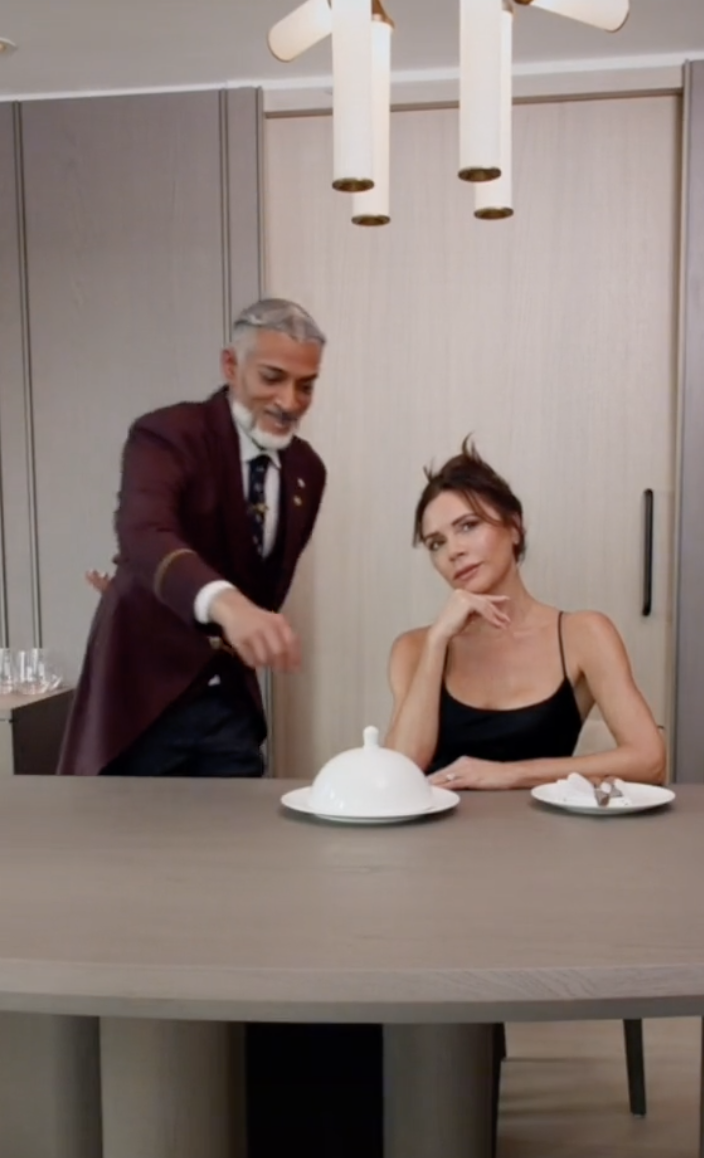 And this week, Victoria once again turned to TikTok as she revealed a brand-new side of herself to the world while trying to overcome her fear of roller coasters.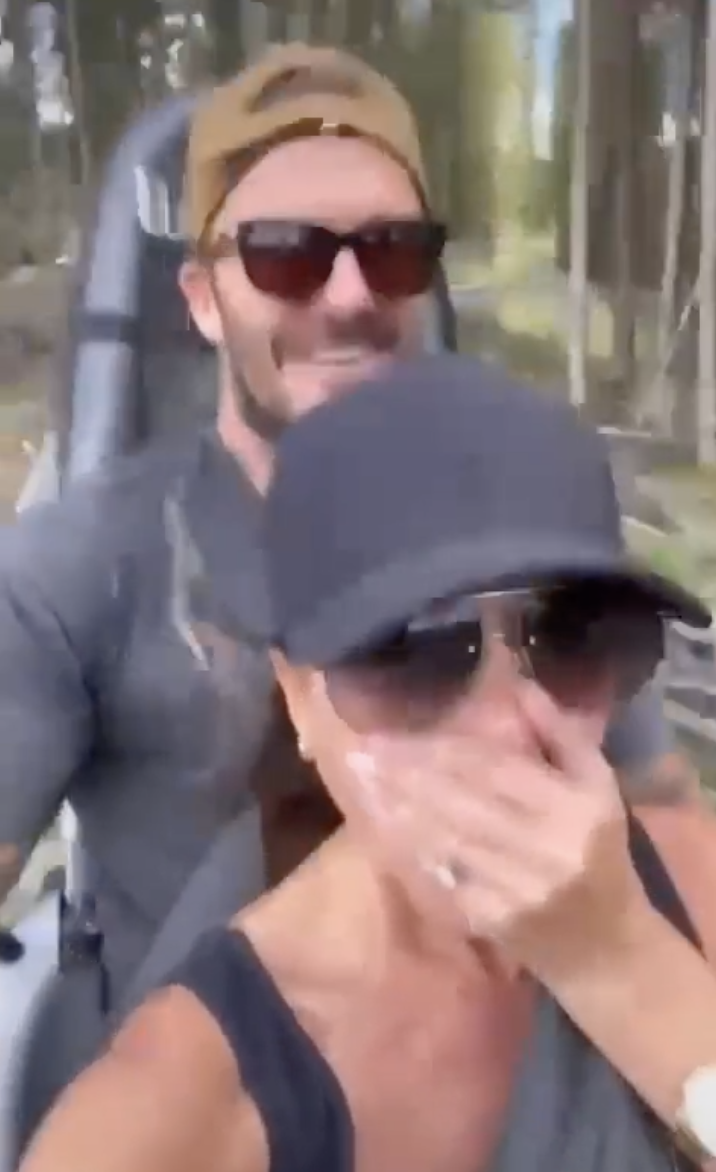 In the hilarious video, Victoria waved goodbye to her usual composed, dignified, and restrained public image as she broke down in tears, screamed in terror, and almost threw up on camera.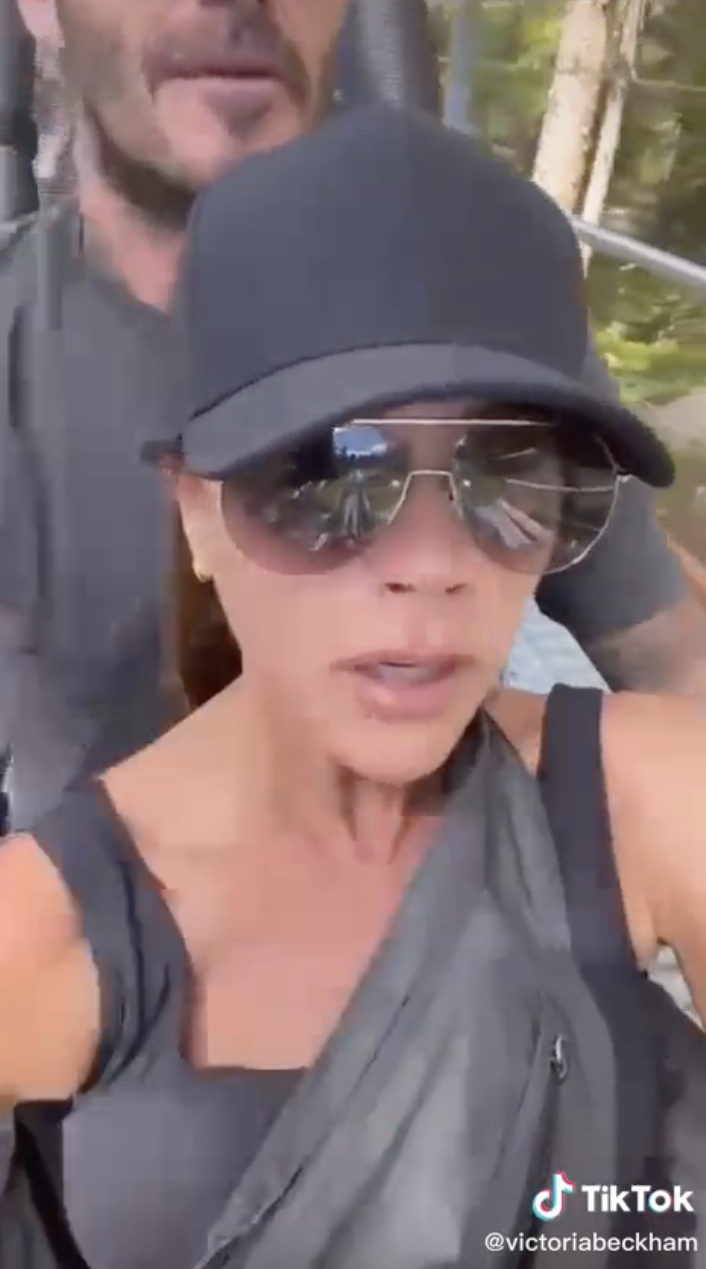 The entire time, David could be seen laughing hysterically — even telling their daughter that "mommy is crying" as he responded to her dramatic reaction to the ride.
As the video began, Victoria's voice was noticeably shaking as she spoke to the camera. "We're here in Aspen and what are we doing, David?" she asked her husband, who was sitting directly behind her.
"We're going on a roller coaster," he replied. Visibly terrified, Victoria then explained: "I'm so scared of roller coasters, so, so scared right now."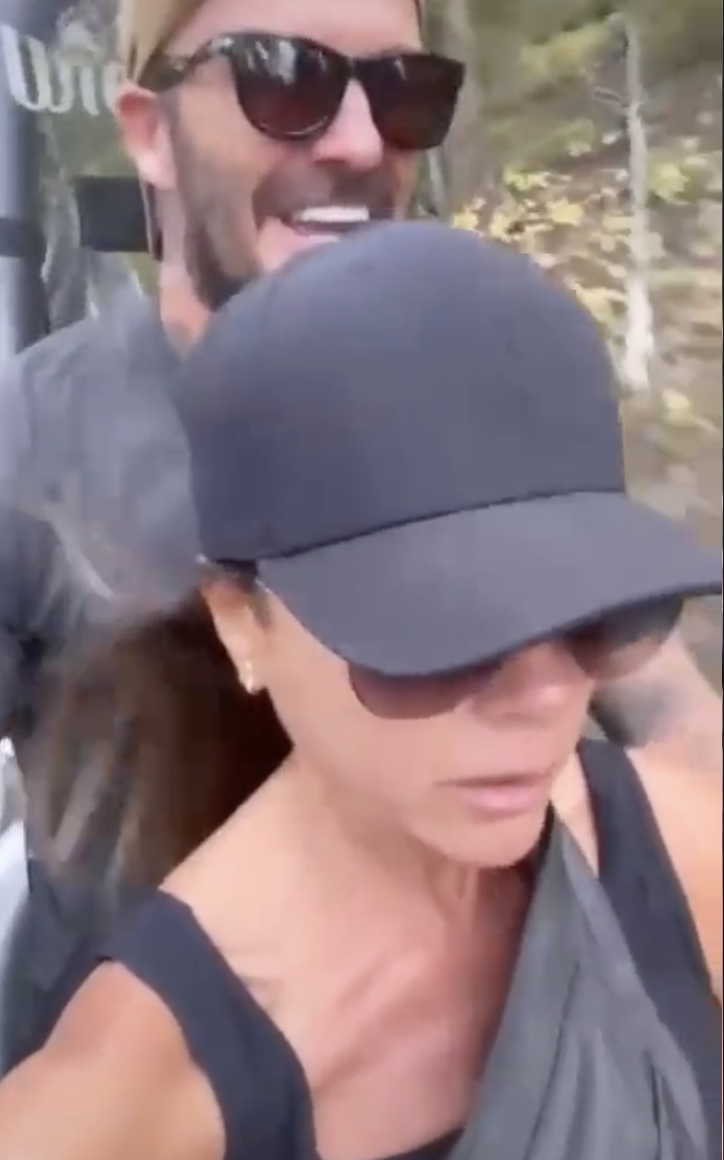 David then insisted that it's "not really a roller coaster," and it later became clear that they were able to control their own speed as they made their way around the track.
"Don't go fast, don't go fast!" Victoria repeatedly shouted, but David argued: "Well, we have to go a certain speed."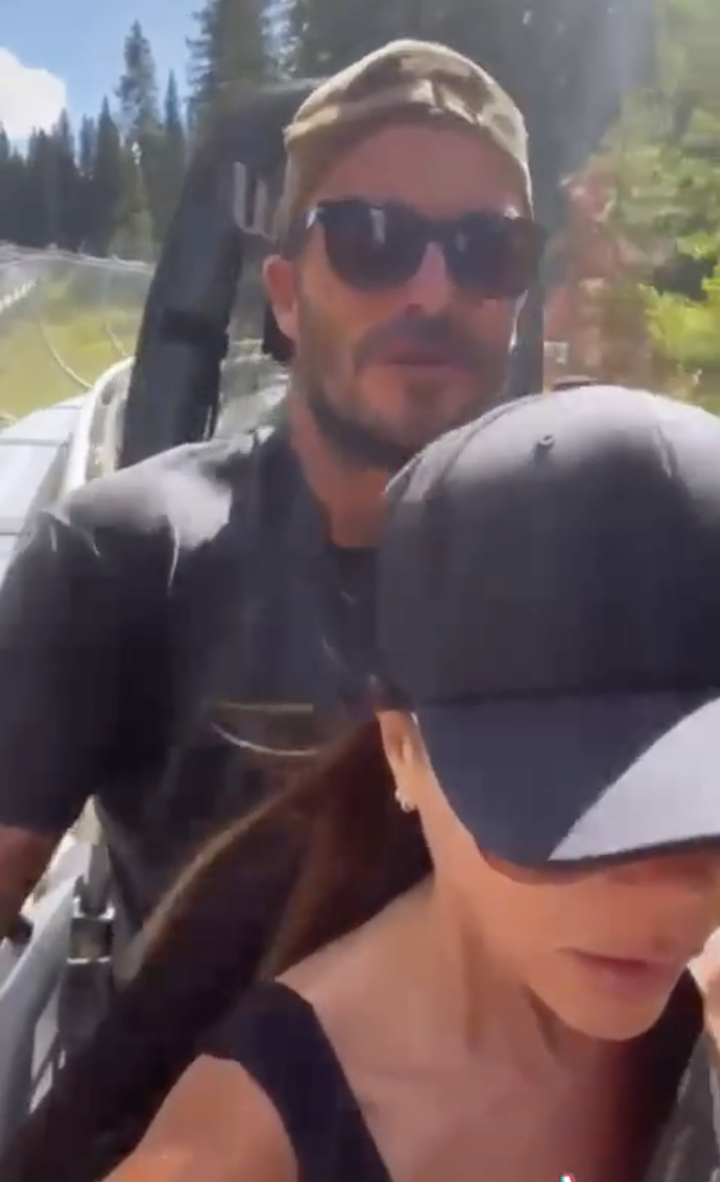 It quickly became too much for Victoria, and she started to scream as she said: "Oh my god, stop, don't, no, no. I feel sick. Oh, Jesus. Oh my god, slow down!"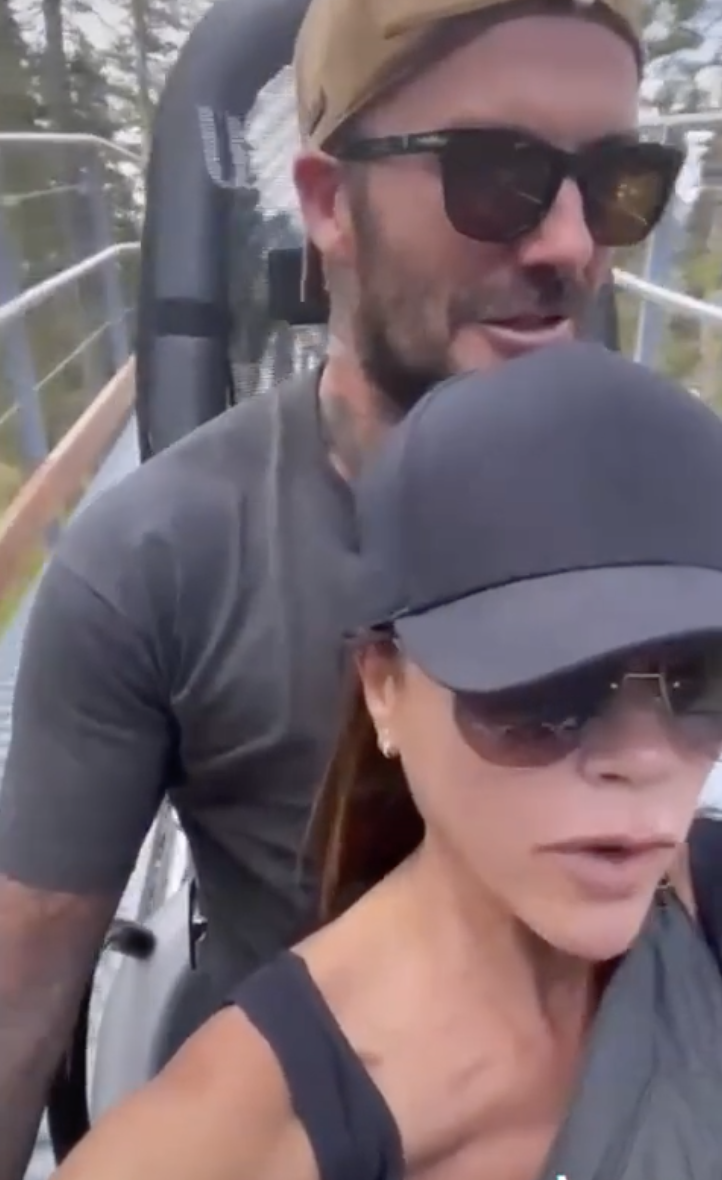 Victoria went on to hide her face under her baseball cap and sounded as though she was sobbing, to which David laughed: "Are you crying?"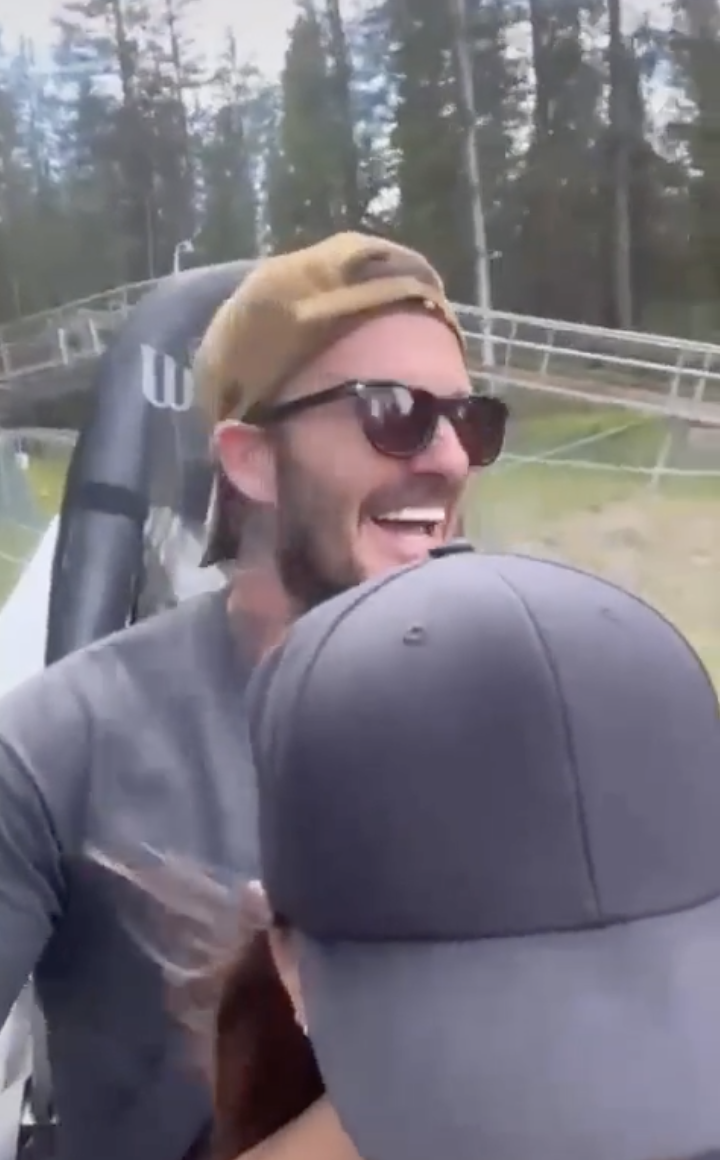 She sternly hit back: "It's not funny, it's not funny." And when David shouted over to their daughter that her mom was upset, Harper could be heard sweetly yelling back: "Mom, you've got this!"
David then promised his wife a glass of rosé at the end of the ride, but Victoria was seemingly unable to think past the current moment as she gasped and threw her hand over her mouth before the video came to an abrupt end.
She captioned the TikTok: "Trying to overcome my greatest fear 😧 I am literally terrified of anything that even resembles a rollercoaster!! Get the feeling @davidbeckham is really enjoying this ride!"

Needless to say, Victoria's followers were stunned by the uncharacteristic realness of the video.
"Like, i KNEW that y'all we're just humans at the core but this really solidified that for me and i loved it," one person commented. A second added: "Love these clips of the real you. so funny."

Someone else said: "Most relatable married couple moment ever." Another follower joked: "Are you ok you never post this kinda of stuff!"


One more summarized: "That was the most controlled panic I've ever seen. Ms. B even makes panic posh."

Victoria's decision to go against her public image and let loose comes after she admitted to feeling more and more liberated as she gets older.
In 2019, she told Glamour: "There's something really liberating about embracing who I am at 45 years old and owning it. Feeling confident, feeling content."
And I have to admit that after nearly 30 years of seeing Mrs. VB carefully toe the line of her Posh Spice persona, I couldn't be more excited to finally get these glimpses at the real Victoria.