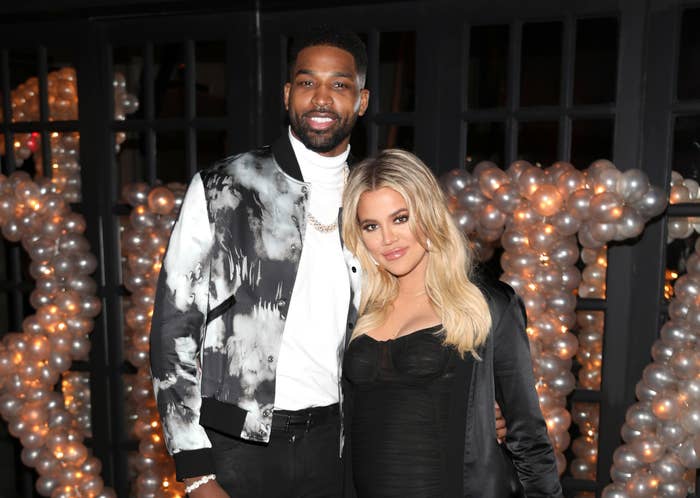 Tristan had previously denied that the little boy, who was born in December, was his son after personal trainer Maralee Nichols filed lawsuits against him for child support and pregnancy-related expenses.
But on Jan. 3, Tristan posted a statement to his Instagram story that read: "Today, paternity test results reveal that I fathered a child with Maralee Nichols."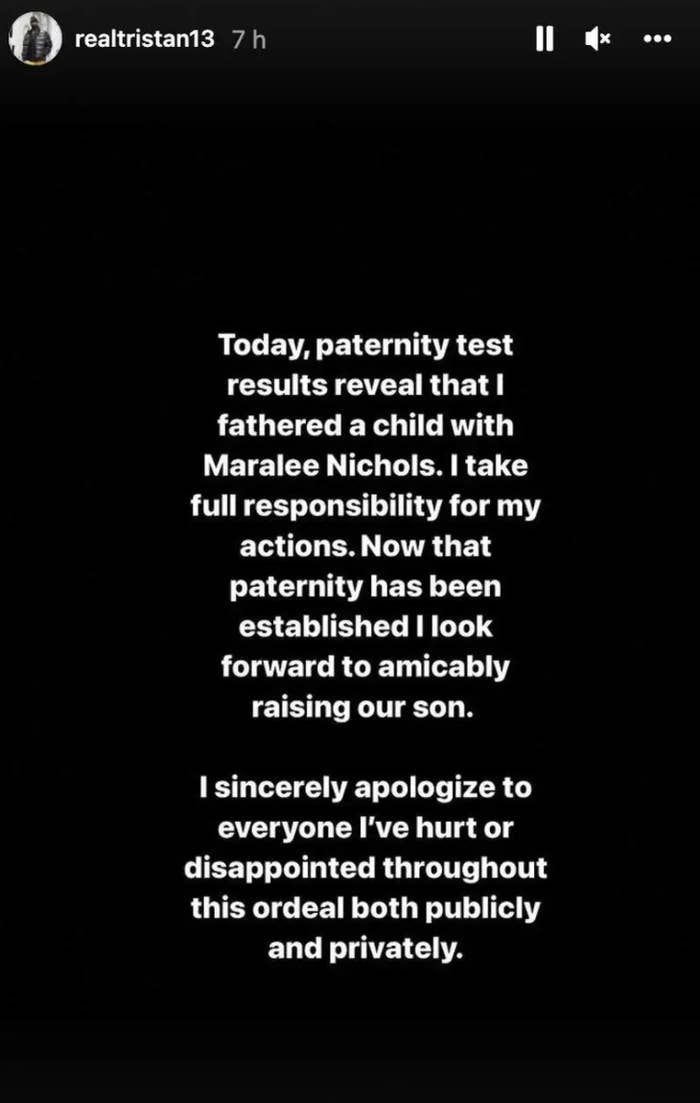 "I take full responsibility for my actions. Now that paternity has been established I look forward to amicably raising our son," he added. "I sincerely apologize to everyone I've hurt or disappointed throughout this ordeal both publicly and privately."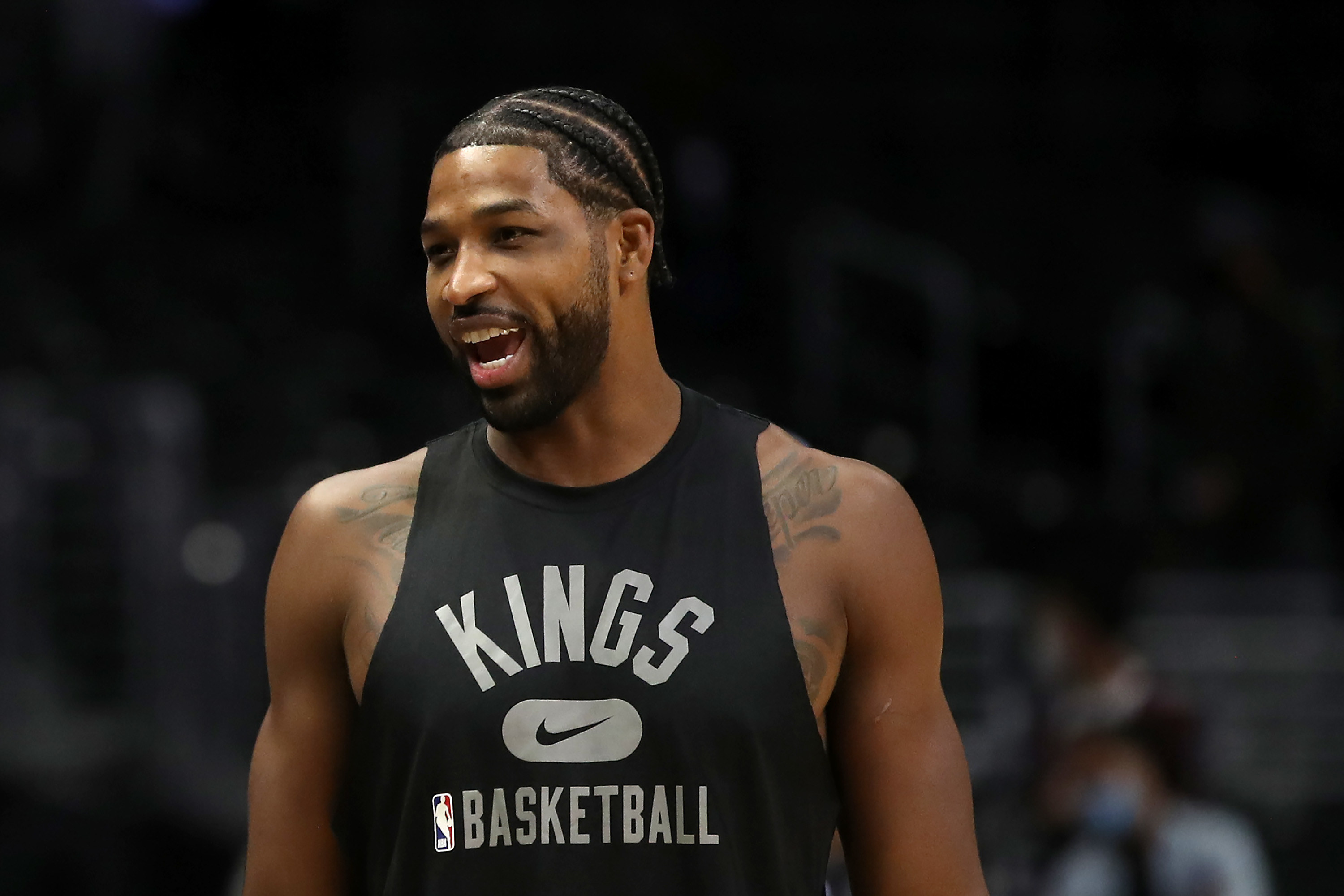 "Khloé, you don't deserve this," he wrote in a second post. "You don't deserve the heartache and humiliation I have caused you. You don't deserve the way I have treated you over the years."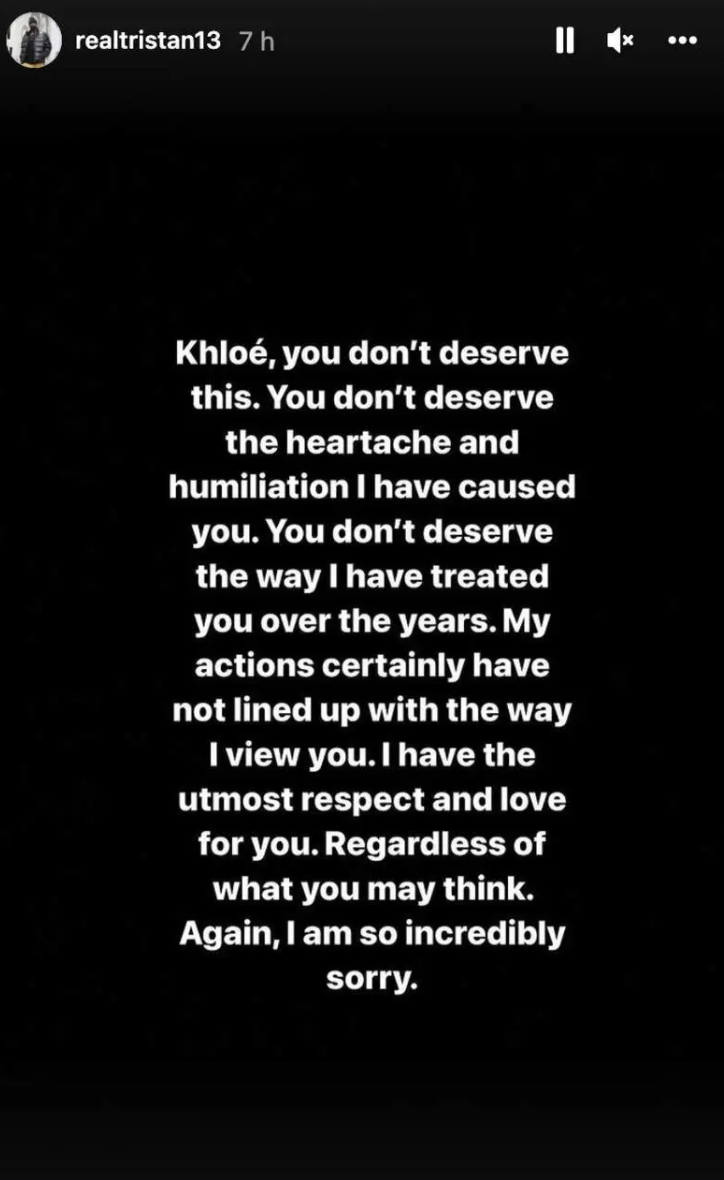 "My actions certainly have not lined up with the way I view you," he went on. "I have the utmost respect and love for you. Regardless of what you may think. Again, I am so incredibly sorry."
Tristan and Khloé's relationship has been dogged with cheating rumors over the years, with it previously being revealed that he had been unfaithful when Khloé was heavily pregnant with their daughter, True, now 3.
Less than a year after True's birth, he was accused of cheating on Khloé with her sister Kylie Jenner's then–best friend, Jordyn Woods.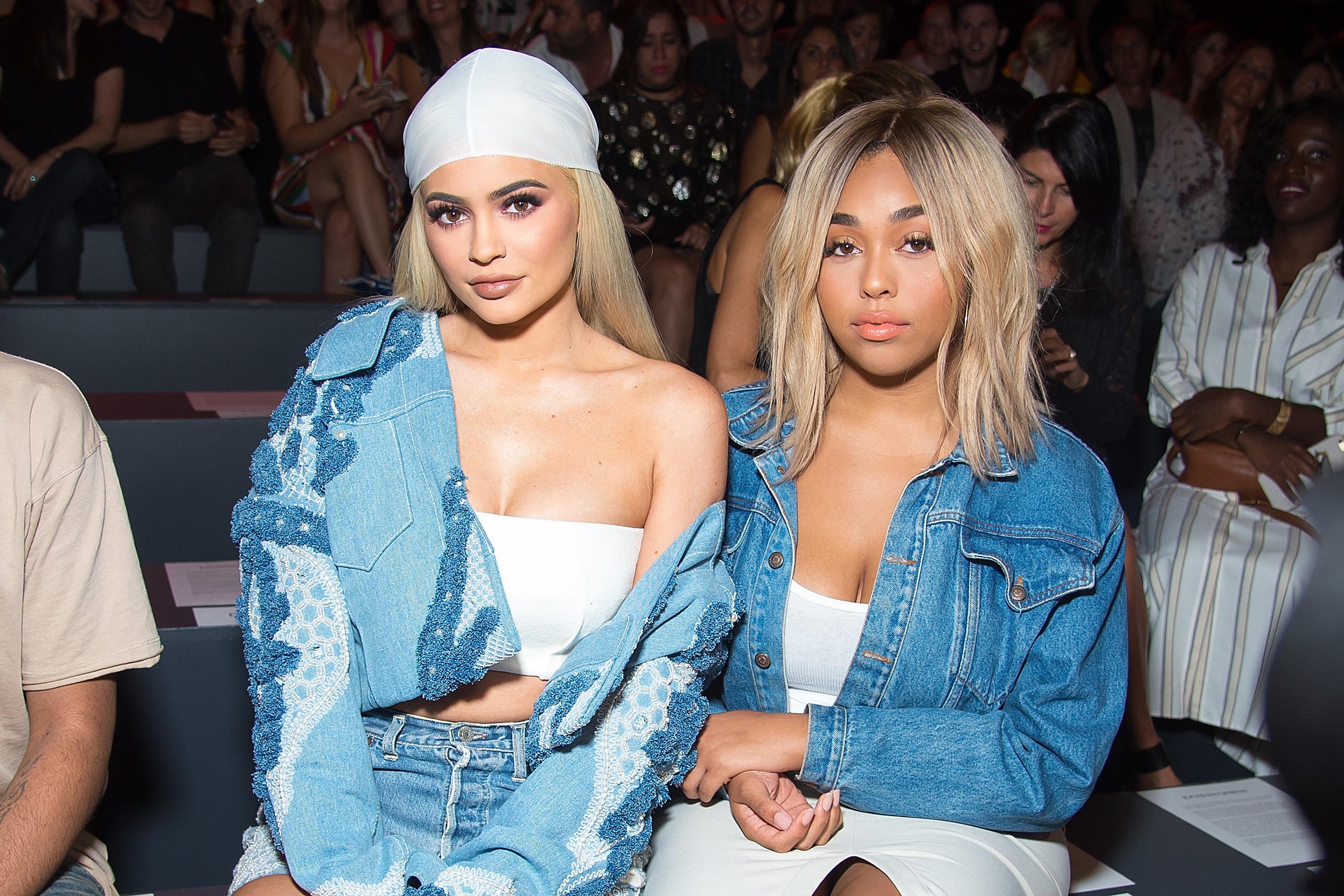 And it has now transpired that Maralee became pregnant with Tristan's baby around the same time that he and Khloé went public with their rekindled romance in March 2021.
Khloé has not publicly acknowledged Tristan's latest scandal or his apology, but appeared to hint that she was being supported by her family after Tristan's statement was posted.
Tristan has also stayed quiet since confirming that the baby is his, but on Friday he shared a cryptic quote to his Instagram story that fans interpreted to be about the situation.
"Sometimes you don't realize your own strength until you face your greatest weakness," the quote began. "Hide from your demons and they'll slowly destroy your potential. Face them and they can potentially become your greatest asset."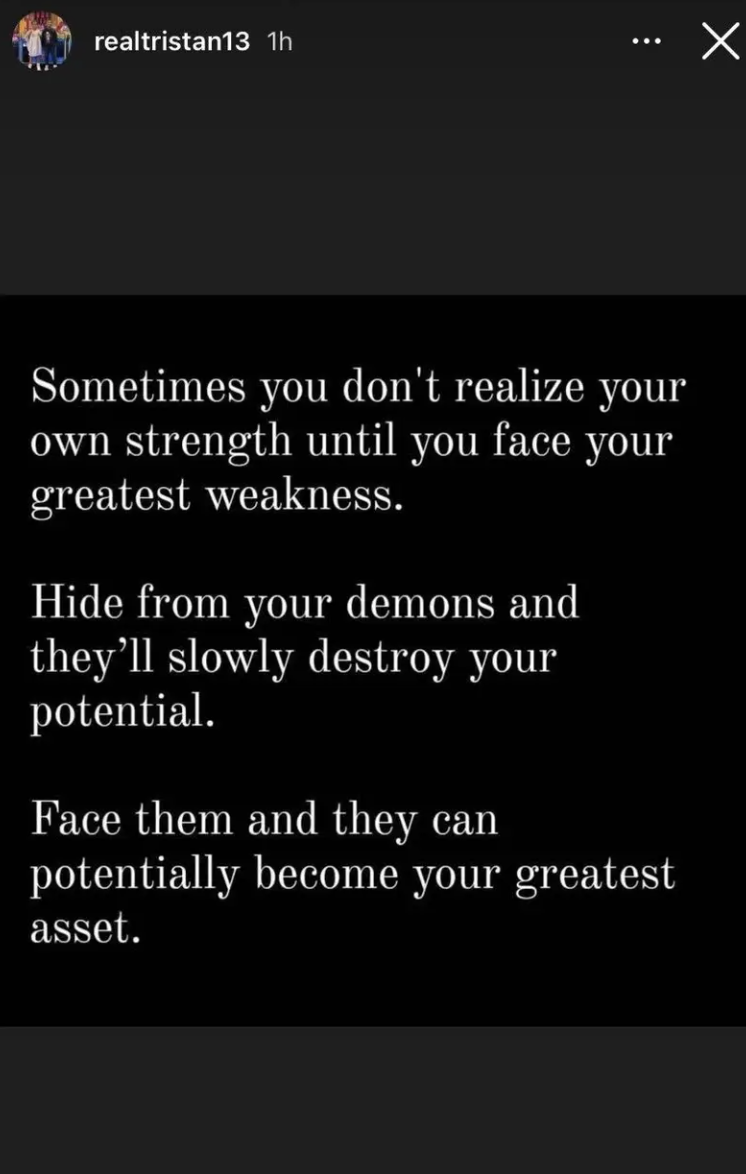 It was posted hours after Khloé had shared a cryptic Instagram story of her own, reposting a meme that appeared to poke fun at how the years 2021 and 2022 have been full of drama.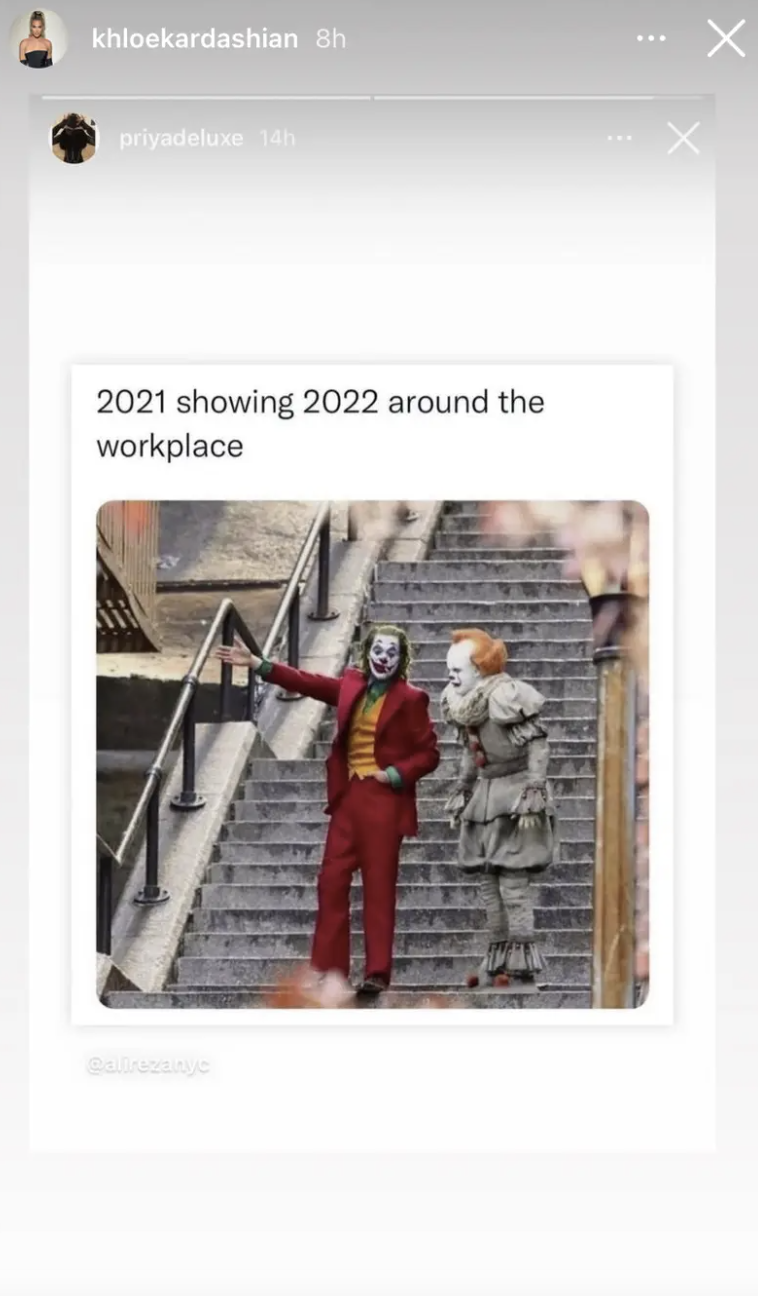 However, it has now been claimed that the day after Tristan shared his post, he was caught with a mystery girl sitting on his lap in a club.
In fact, after suspecting that he was being filmed, he is said to have "snatched" a cellphone from the hands of another woman, Tricia Caracoza, who opened up about her experience on TikTok.
Posting a photo of Tristan in the club, Tricia told her followers: "So Saturday he played against Milwaukee Bucks and afterwards decided to hit up the club in Milwaukee that I so happened to be at. He walked in and he sits down directly next to me; within a few minutes, I ended up recording my best friend dancing in front of me."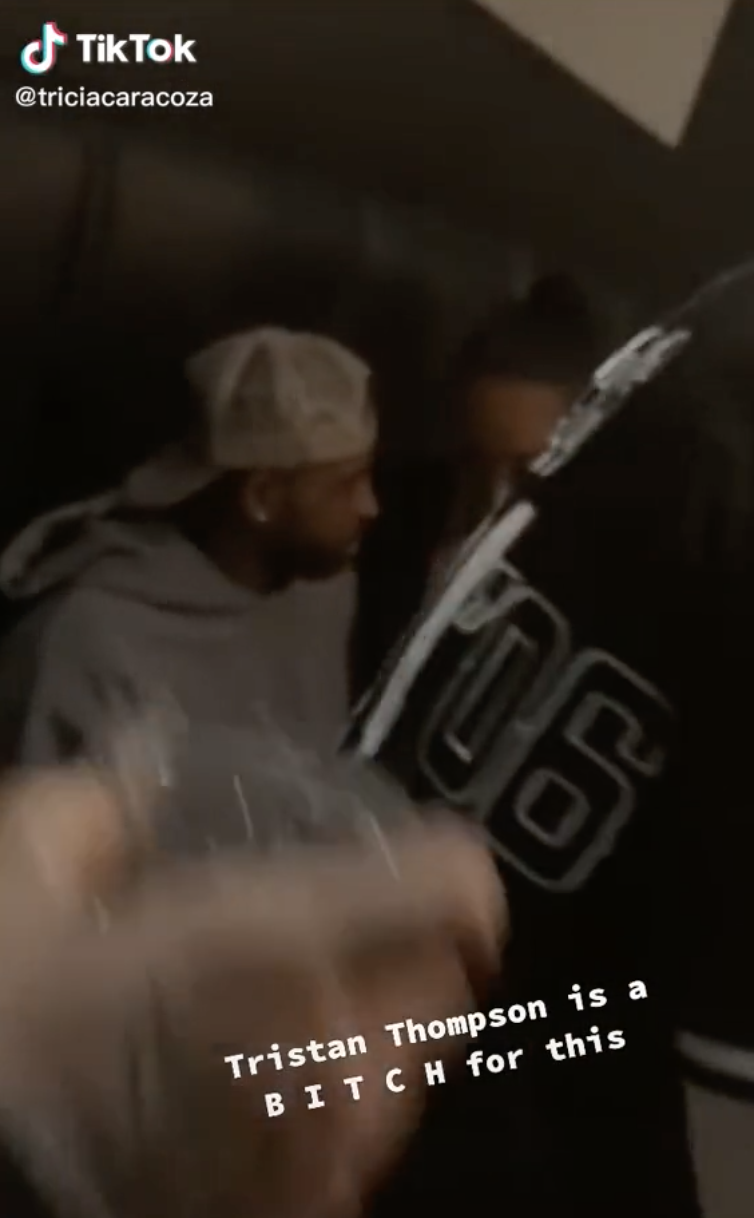 "He saw the flashlight come on and he snatched my phone out of my hand, I've never seen a man click 'X' on a video so fast, thinking that I was recording him," Tricia went on. "Why was he worried that I was recording him? Because he brought a whole female with him to the club."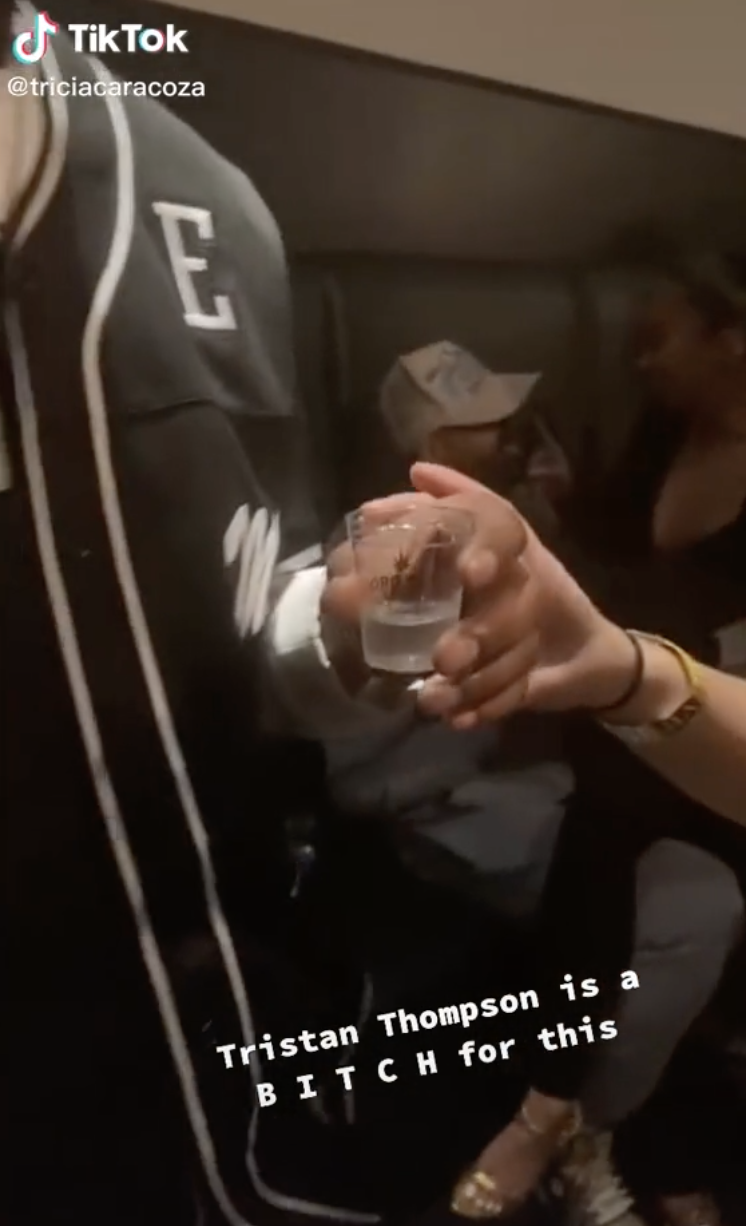 The TikTok user then revealed that her husband "snatched" her phone back from Tristan, who then offered to take a photo with him if he was a fan, but insisted on no videos.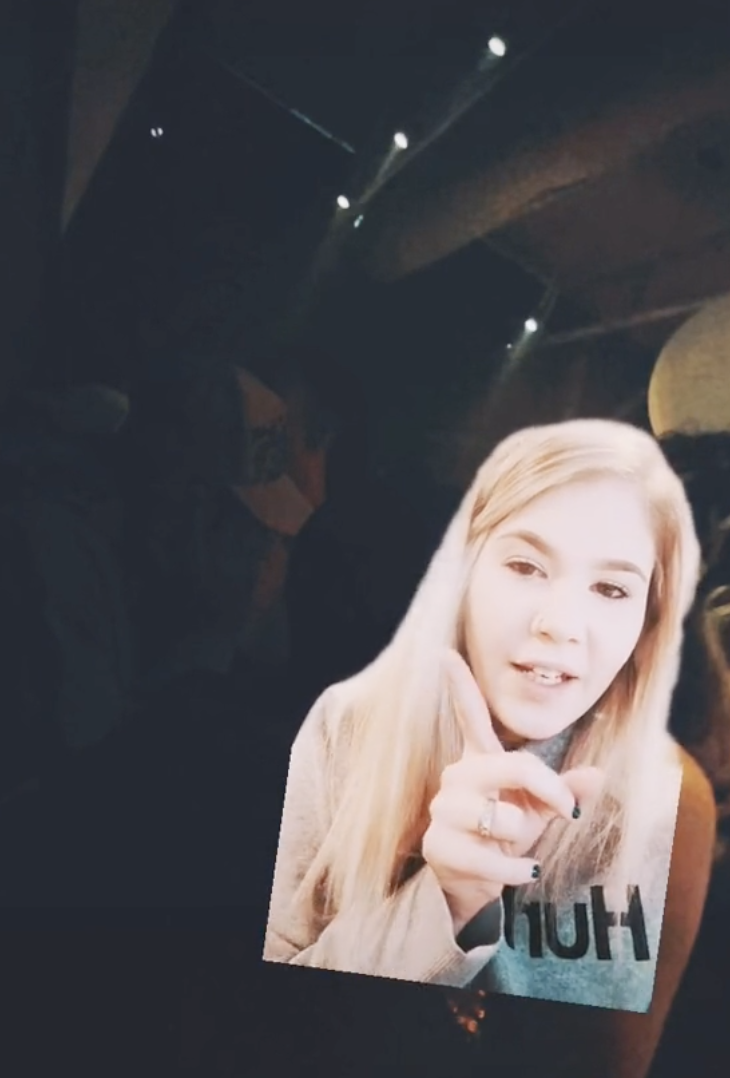 Calling the basketball player a "dog," Tricia said: "I wonder why he didn't want any videos taken of him, could it be because he just publicly apologized to Khloé Kardashian after having a baby on her while they were trying to work out their relationship and potentially get back together? That's exactly why."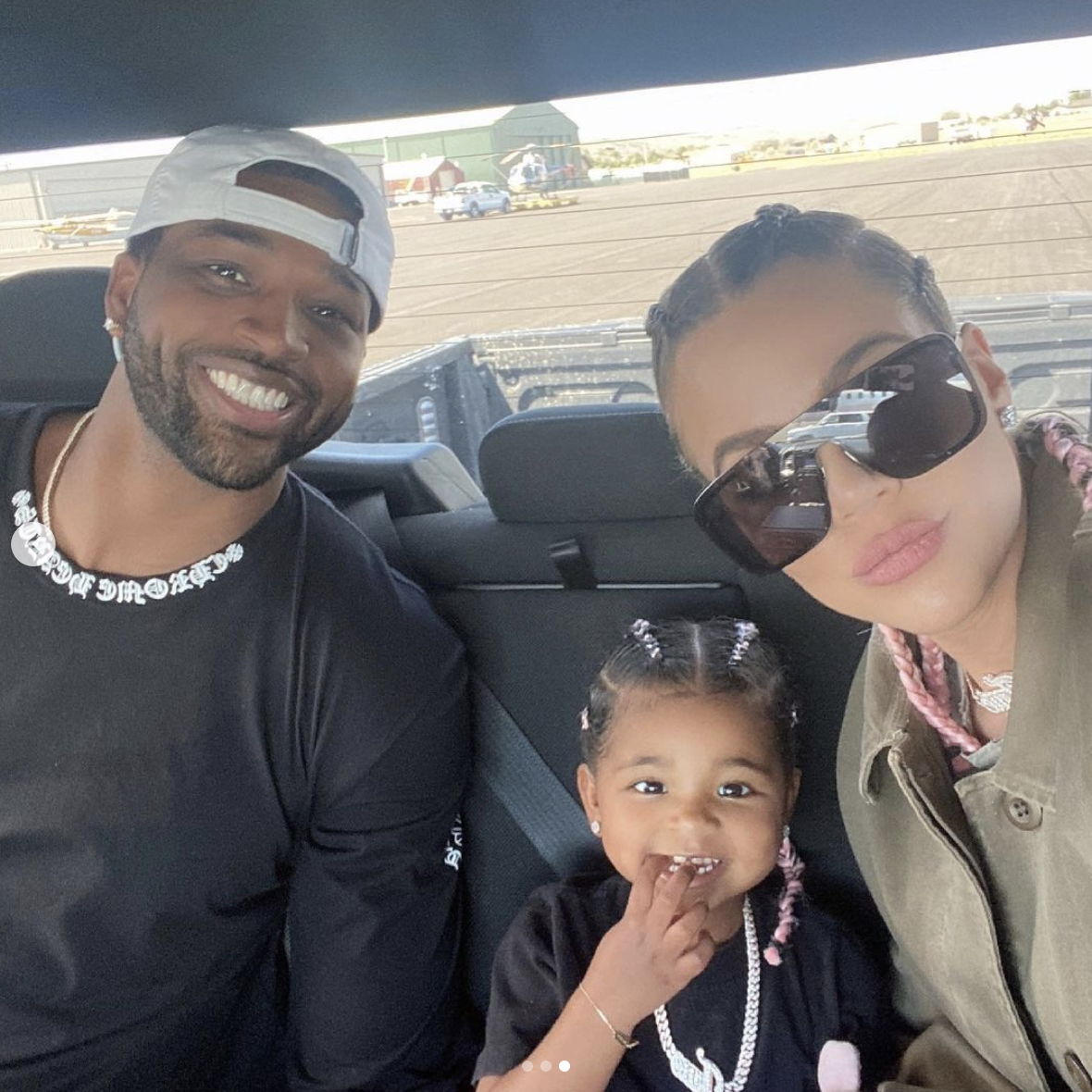 "Tristan Thompson is a dog. You have Khloé raising your daughter and you're out here messing with these Kim K wannabe girls in Milwaukee?" Tricia added. "Get your life together, bro."
Tricia promised to share "proof" with her followers, and soon uploaded a video that showed Tristan in a club cozying up to a girl, who is sitting on his lap.
Tricia captioned the video: "Saw it with my own two eyes. Zero respect for this trash."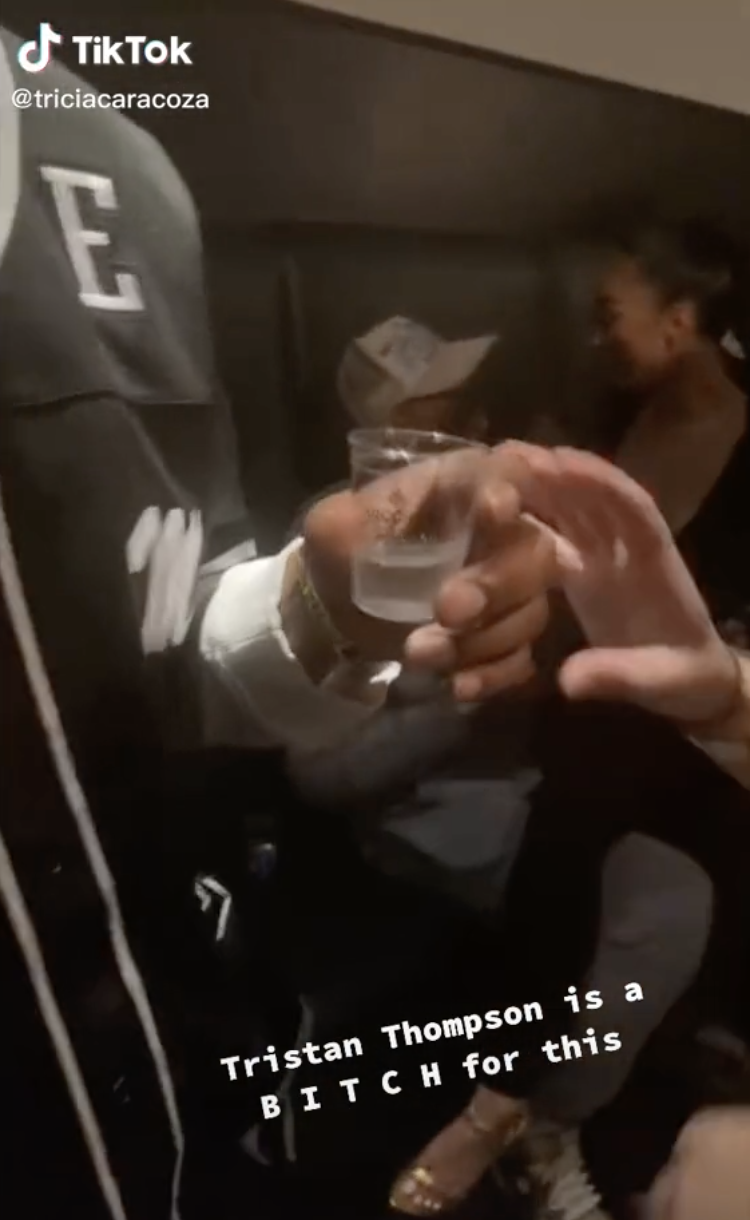 Khloé fans were quick to voice their disapproval in the post's comments, with one writing: "Why can't he stay outta clubs and these situations like what is wrong with you bro, just go home, it's not that hard." Another wrote: "THE POINT IS HE NEEDS TO WORRY ABOUT HIS CHILDREN AND FIXING ALL THE HURT HE HAS CAUSED INSTEAD OF MESSING WITH MORE WOMEN."
Neither Tristan nor Khloé have acknowledged the TikTok video or Tricia's claims, with insiders recently revealing that Khloé had been left "unsettled and pretty crushed" following Tristan's paternity scandal.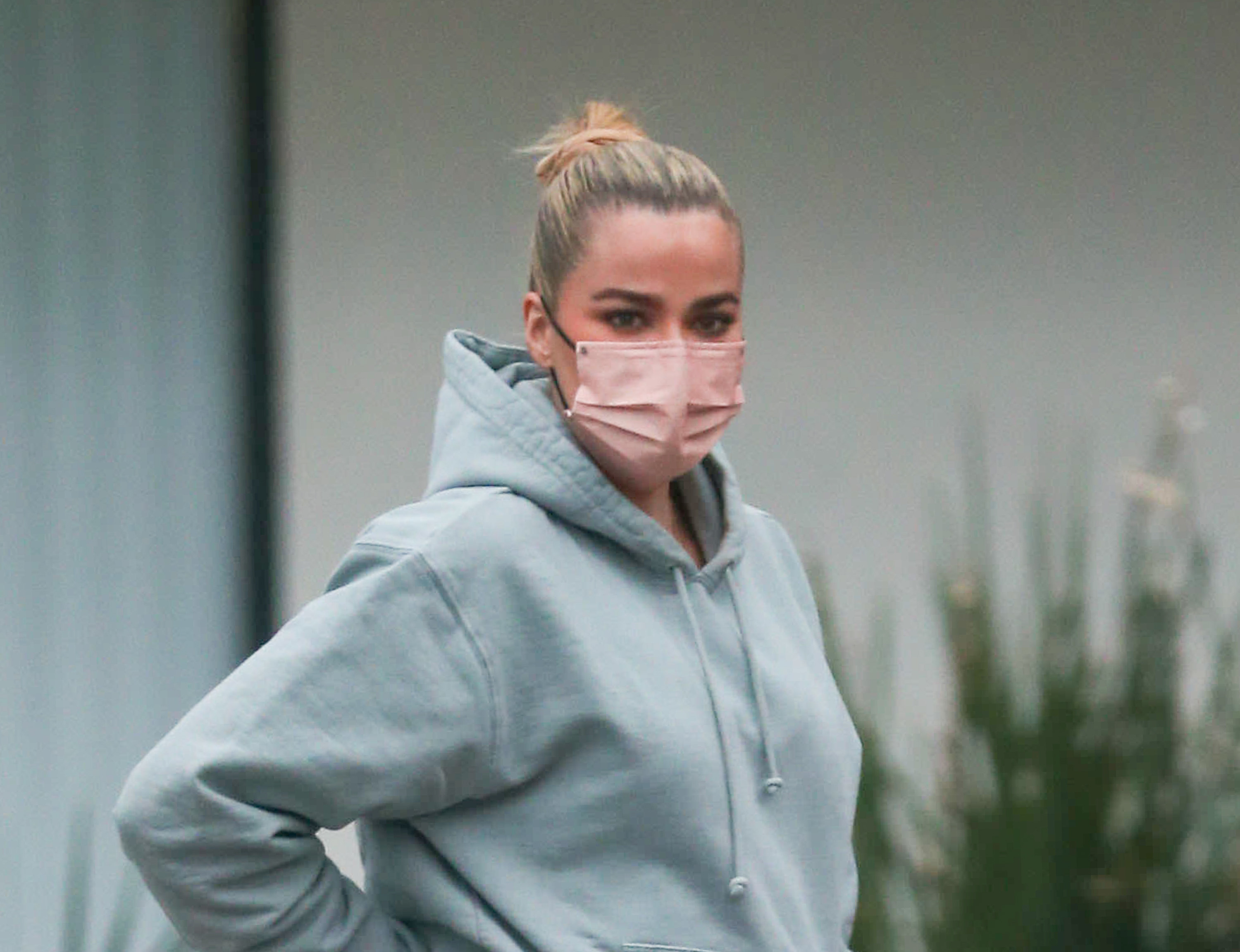 In fact, a source told Entertainment Tonight that she and Tristan had been in "a good place" and planned to move in together before Maralee came forward with the baby bombshell.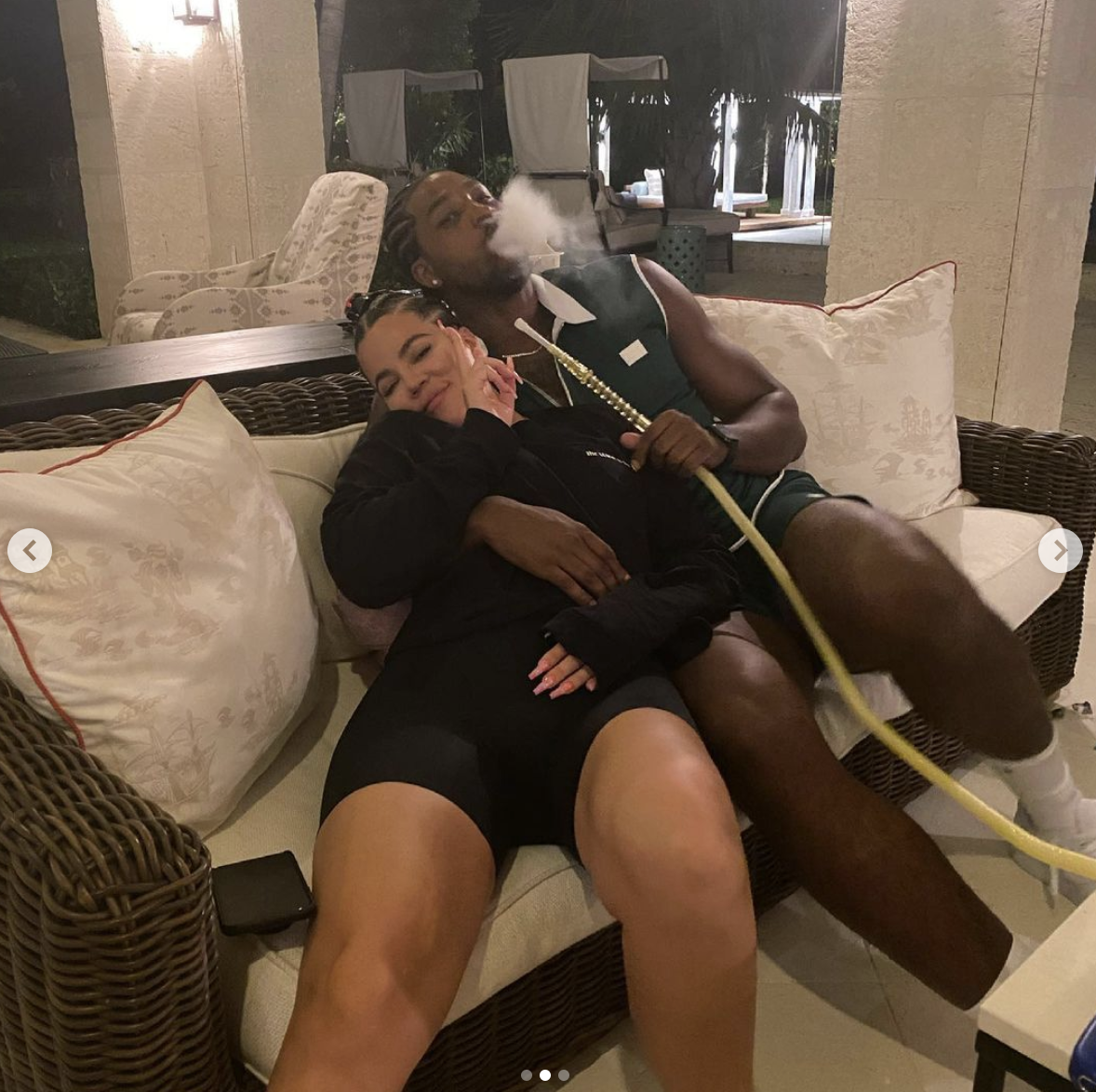 "Tristan has since pulled out of escrow on his house in Encino, California, that he was in the process of selling, and is no longer moving in with Khloé," the insider added. "Khloé is really hurt and saddened by Tristan's actions and his public apology isn't helping. This has been a tough pill for her to swallow."
BuzzFeed News has reached out to Tristan Thompson's representatives for comment.