Travis Scott has been keeping a relatively low profile since 10 people, including a 9-year-old child, died at his Astroworld Festival on Nov. 5, 2021.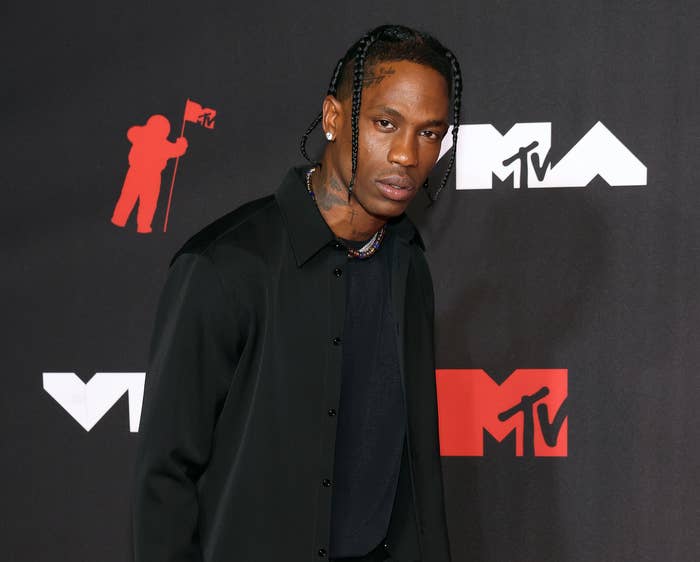 Hundreds more were injured in the deadly crowd surge at NRG Park in Houston during the annual event that is produced by Travis and named after his 2018 album. The tragedy occurred during his headline performance, where he was accused of "inciting the crowd."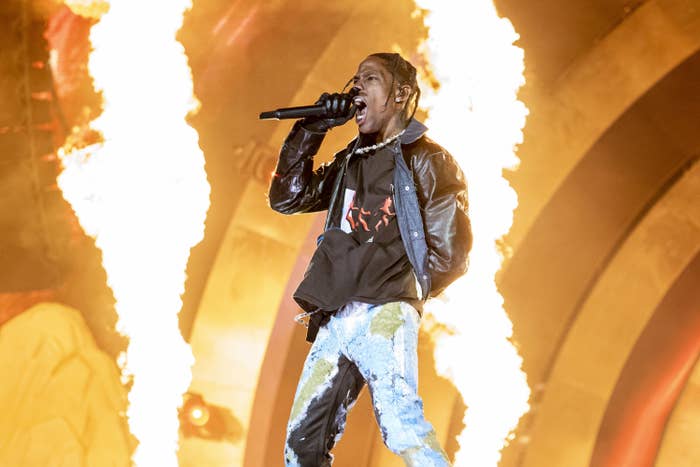 It was reported that Travis continued performing for 37 minutes after the festival had been declared a mass casualty incident despite desperate appeals from people in the crowd to stop the show.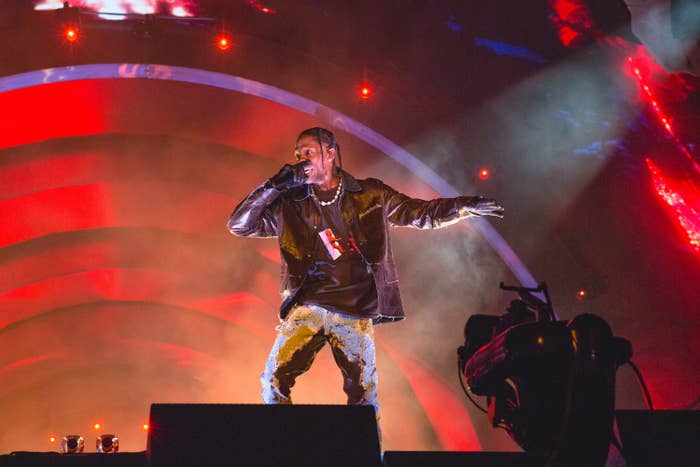 Travis's first sit-down interview since the tragedy was in December, and he appeared to suggest that the media was unfairly pinning the blame on him at the time.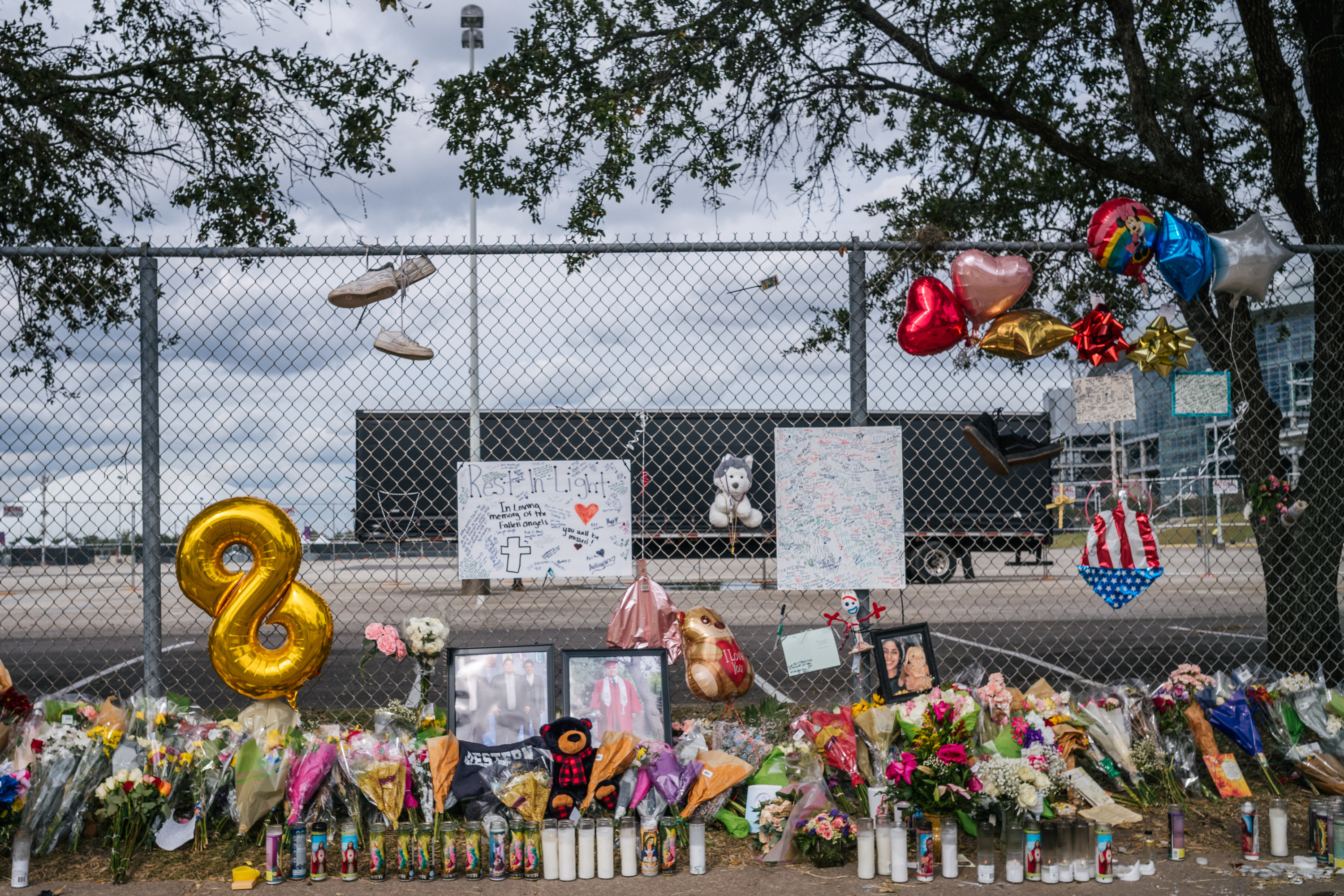 "I'm the face of the festival, I'm an artist," he said. "So yeah, the media is… They wanna put it on me."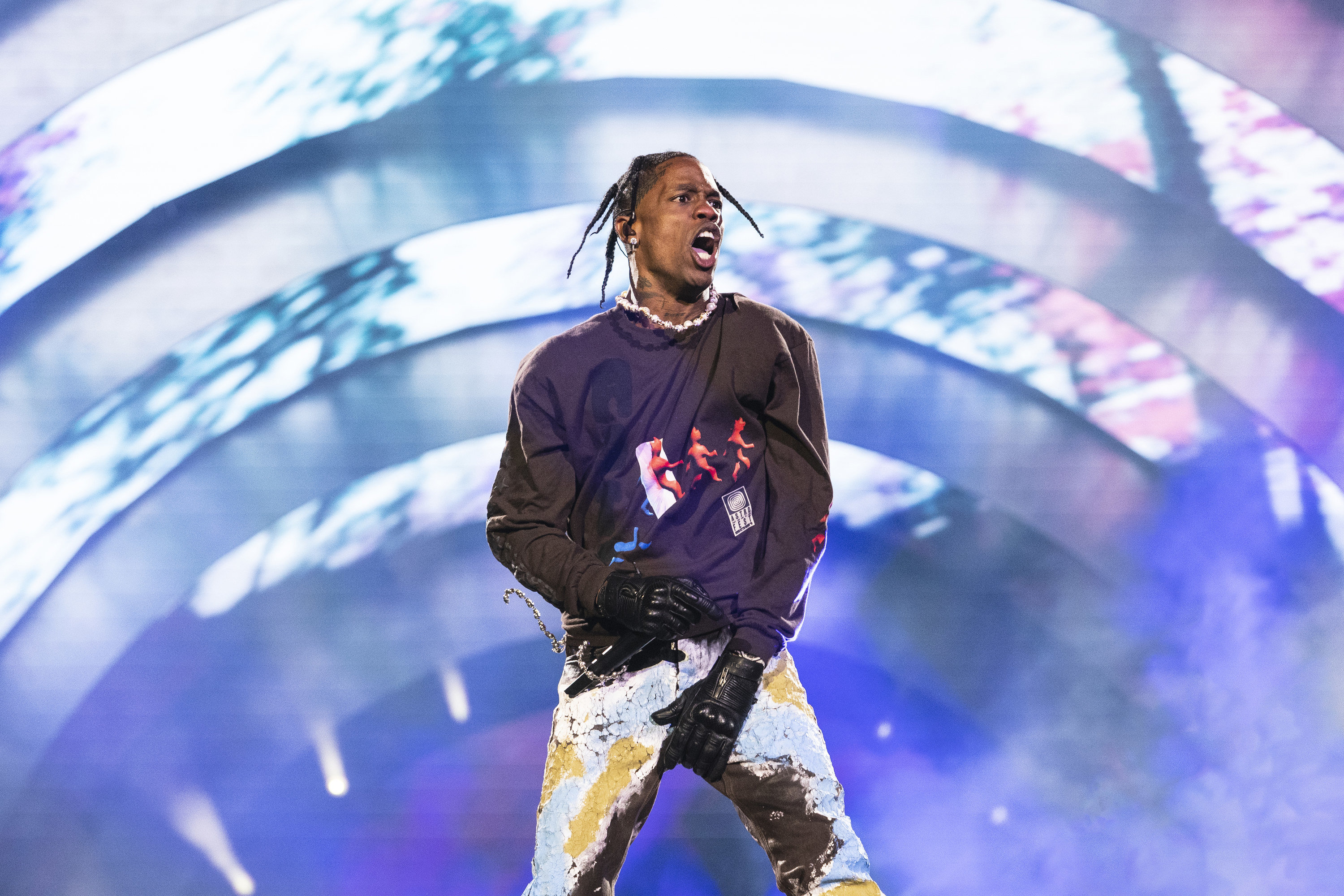 Sources close to the rapper have maintained that Travis was not aware of the severity of the crowd surge, and he has denied legal responsibility for the deaths and injuries.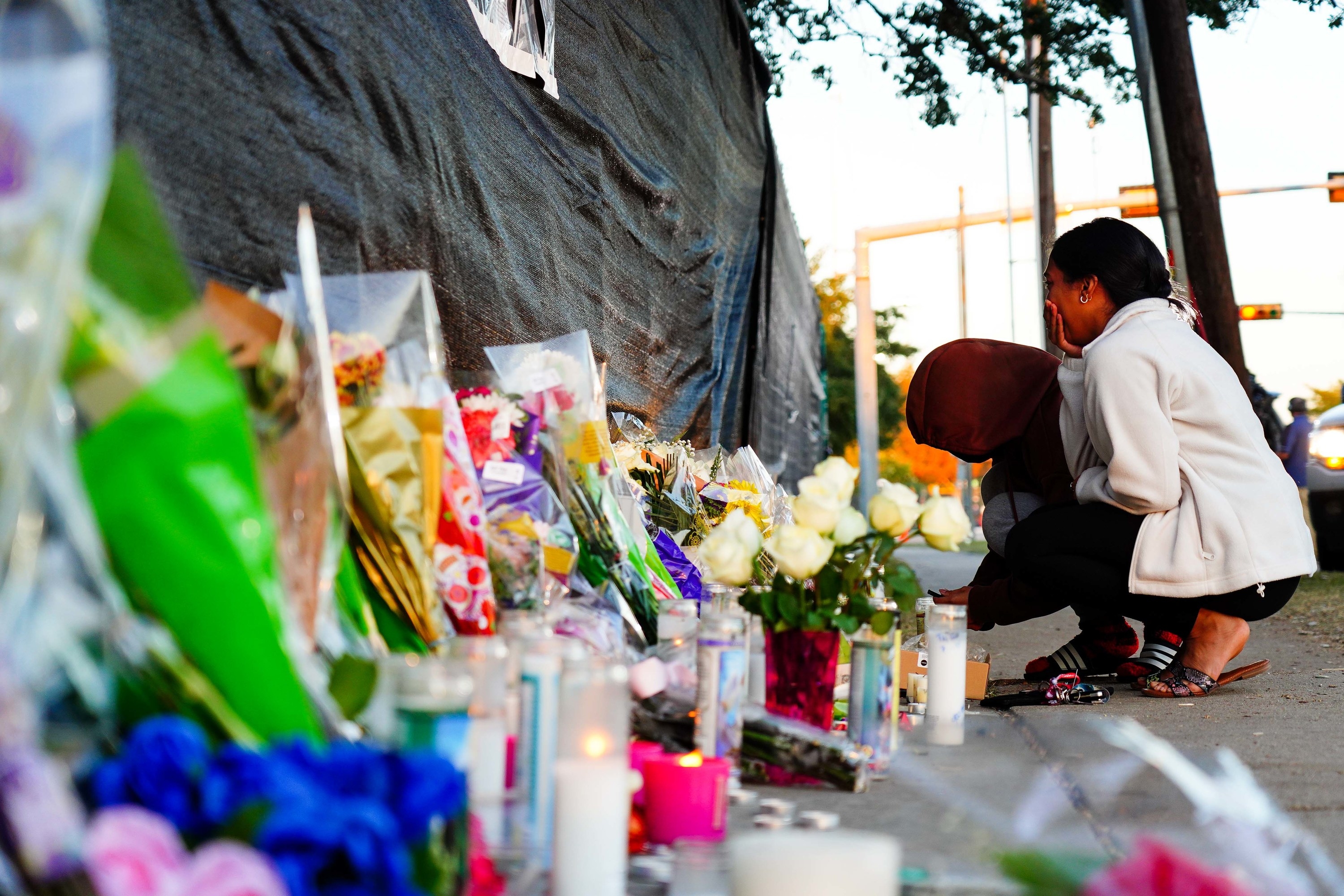 Travis and his girlfriend, Kylie Jenner, had a brief social media hiatus after the festival but slowly returned over the Christmas and New Year holidays before they announced the arrival of their son, Wolf, in February.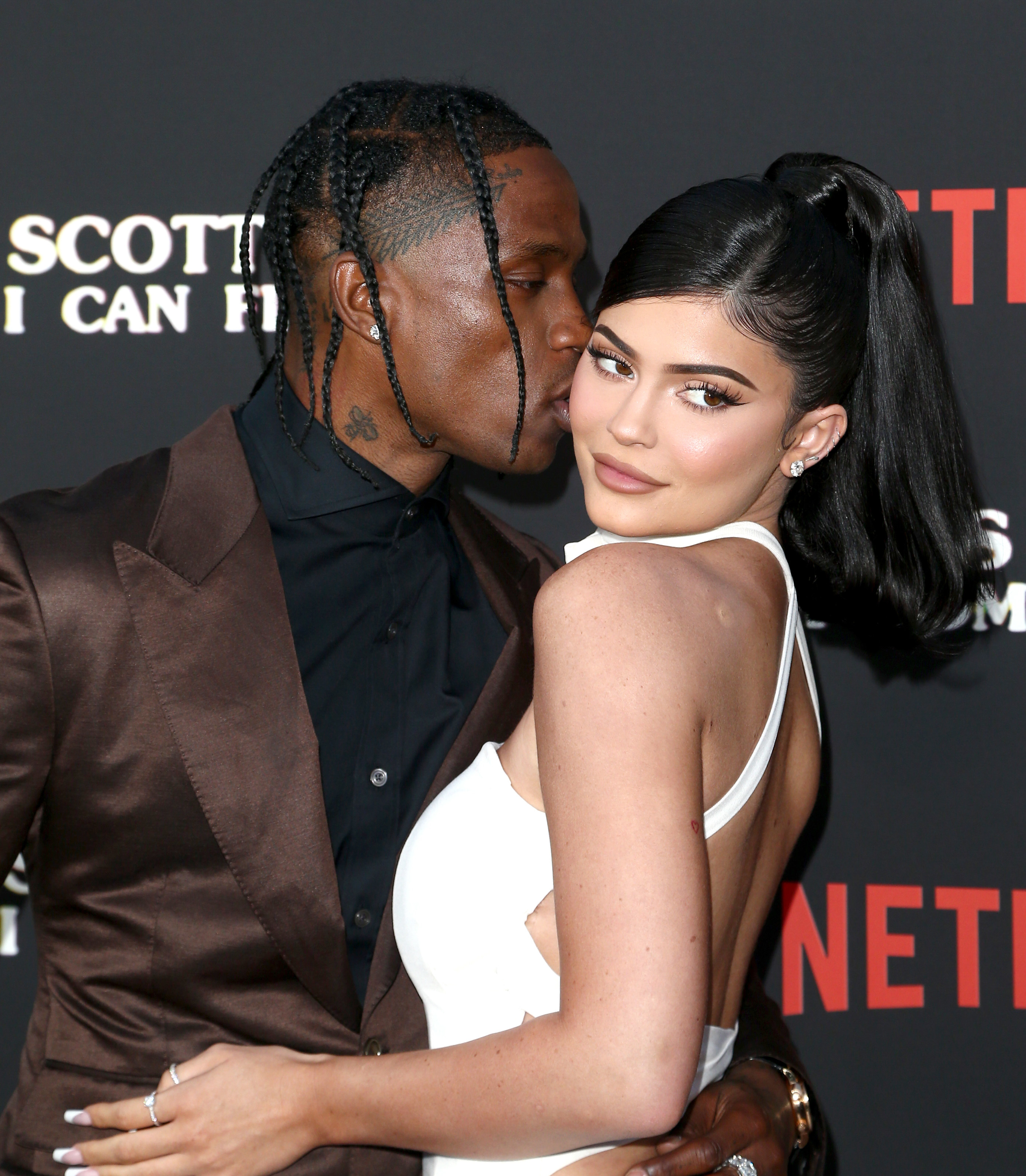 But just days later, Travis's friend Kanye West reignited the discussion around Astroworld as he publicly demanded singer Billie Eilish apologize to Travis after she stopped her concert to help a fan.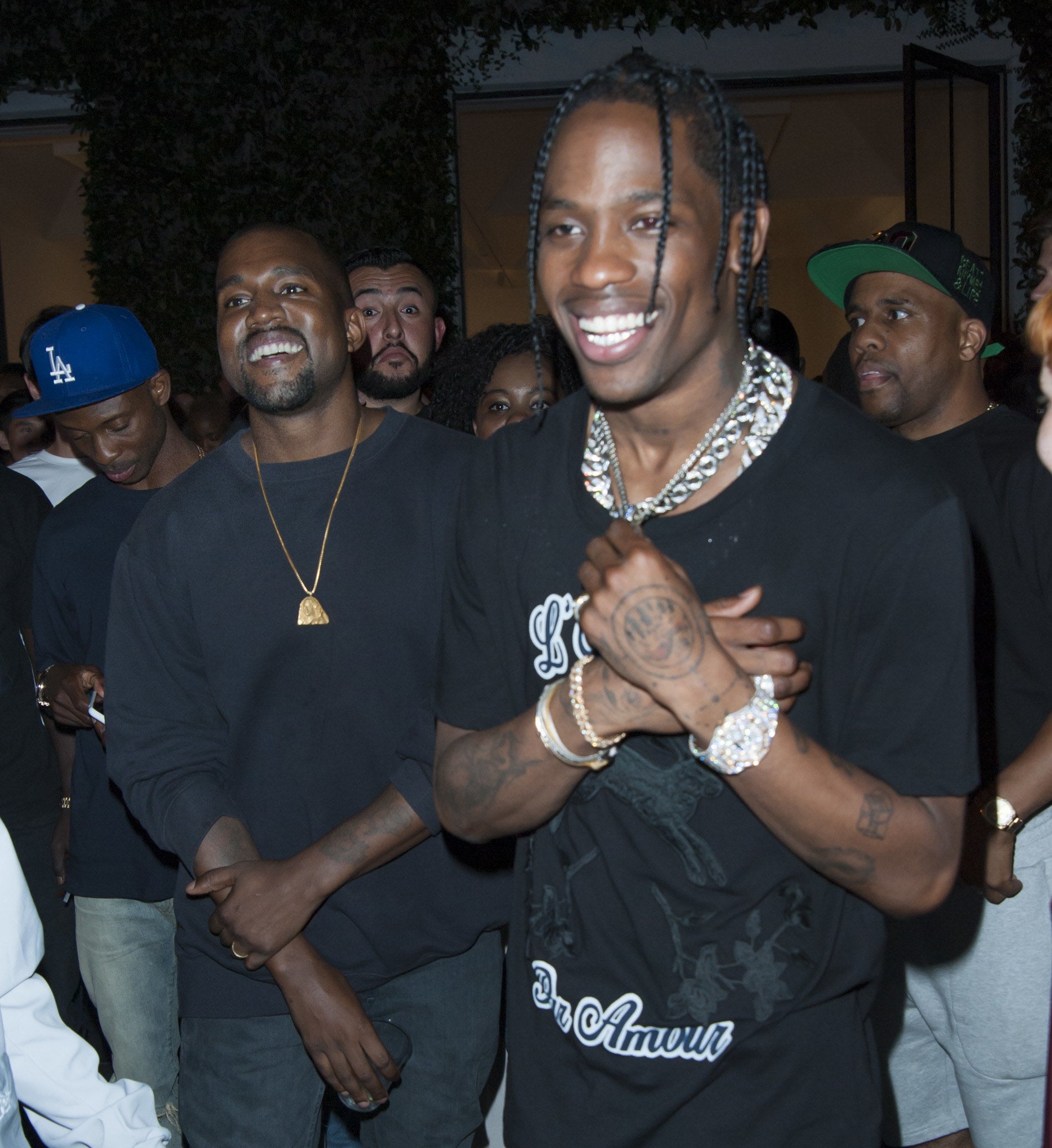 A clip of Billie noticing that somebody in the crowd at her Atlanta gig was struggling to breathe had gone viral, with Billie pausing her performance until she saw that the fan had received an inhaler and was being helped by medical professionals. In the video, Billie could be heard telling the crowd: "I wait for people to be OK until I keep going."
Billie did not mention Travis at all in the show, but many interpreted her comment to be a reference to Astroworld, and it wasn't long before she was in the headlines for apparently "throwing shade" at the rapper.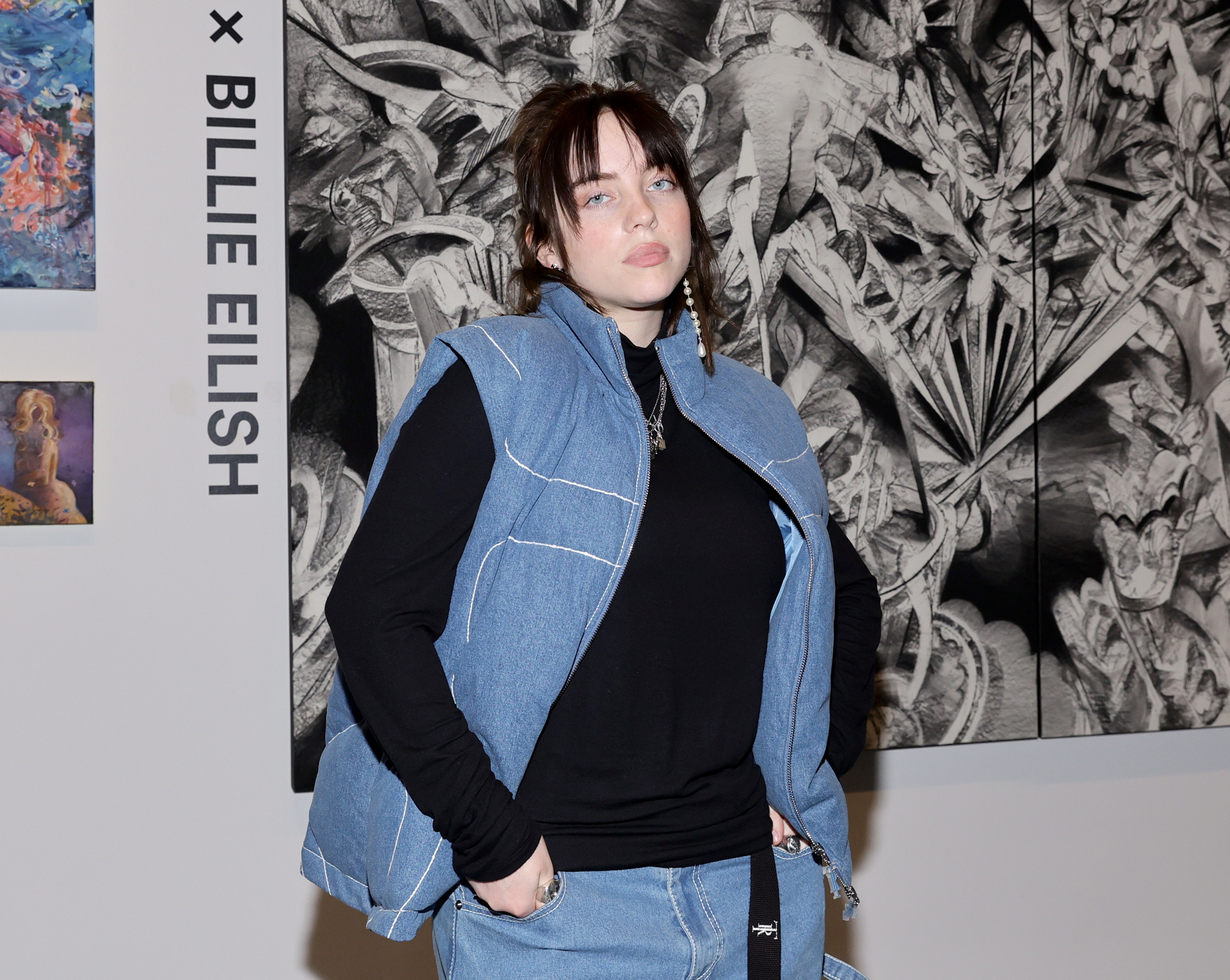 Kanye, who legally changed his name to Ye in August, shared a screenshot of one of these articles to his social media page, defending Travis as he vowed to boycott Coachella Festival if Billie did not apologize.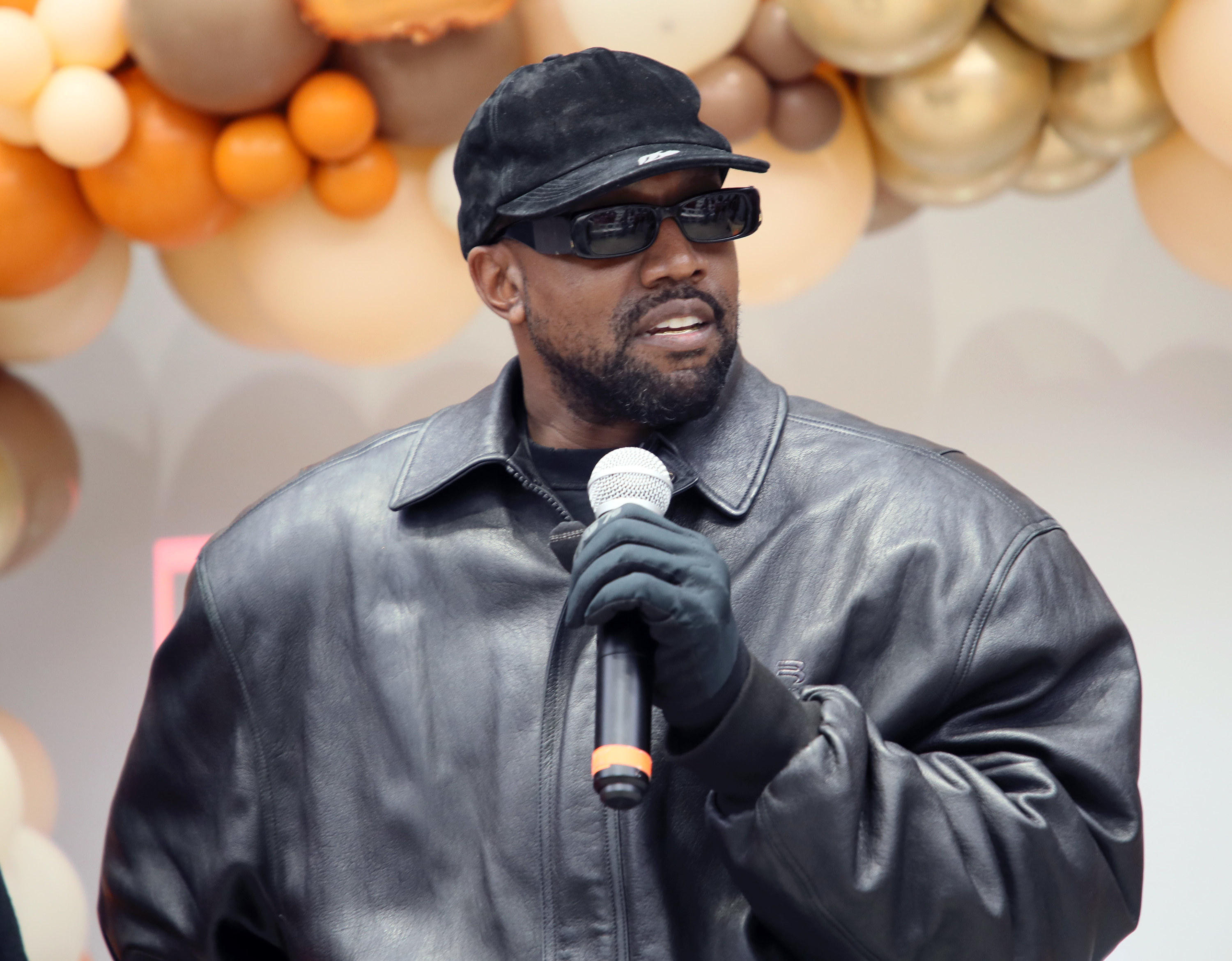 Ye wrote: "COME ON BILLIE WE LOVE YOU PLEASE APOLOGIZE TO TRAV AND TO THE FAMILIES OF THE PEOPLE WHO LOST THEIR LIVES NO ONE INTENDED THIS TO HAPPEN. TRAV DIDN'T HAVE ANY IDEA OF WHAT WAS HAPPENING WHEN HE WAS ON STAGE AND WAS VERY HURT BY WHAT HAPPENED AND YES TRAV WILL BE WITH ME AT COACHELLA BUT NOW I NEED BILLIE TO APOLOGIZE BEFORE I PERFORM."

Billie kept her cool in her reply, simply commenting: "Literally never said a thing about Travis. Was just helping a fan," and it was widely agreed that she had nothing to apologize for.

But Travis seemingly thought otherwise, and he sparked renewed backlash when people noticed that he had liked Ye's Instagram post.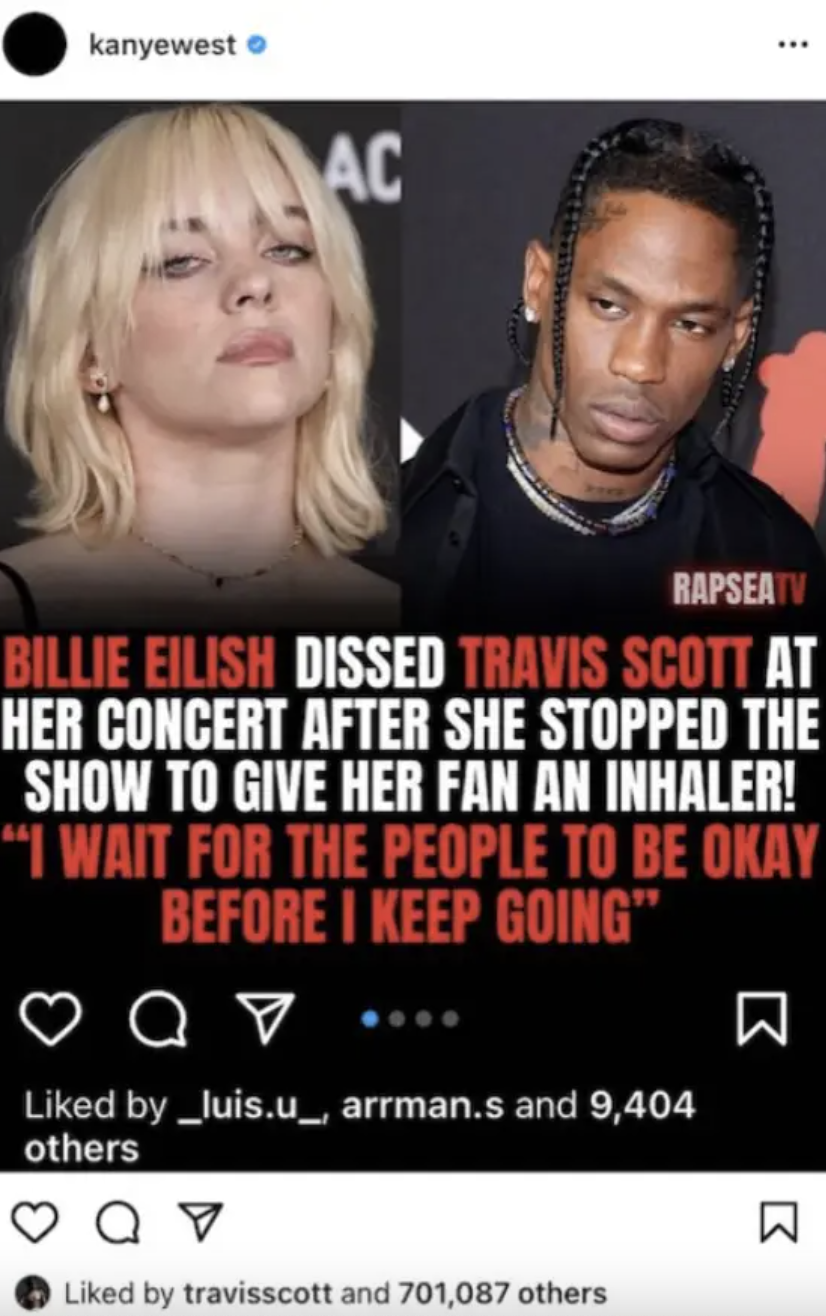 The rapper was accused of having "no remorse" for Astroworld's victims and fans said that his apparent agreement with what Ye had said was "disrespectful" and "incredibly offensive" toward the victims' families.

One of the comments on a Reddit forum read: "Travis liked the post, he really has no remorse for what happened 🤢." Another user agreed: "Seriously! The lack of empathy drives me nuts. It's devastating. It's incredibly offensive to the families that he's doing petty stuff like agreeing with this wrong opinion."

Travis later unliked the post, and his representative did not respond to a request for comment from BuzzFeed News at the time.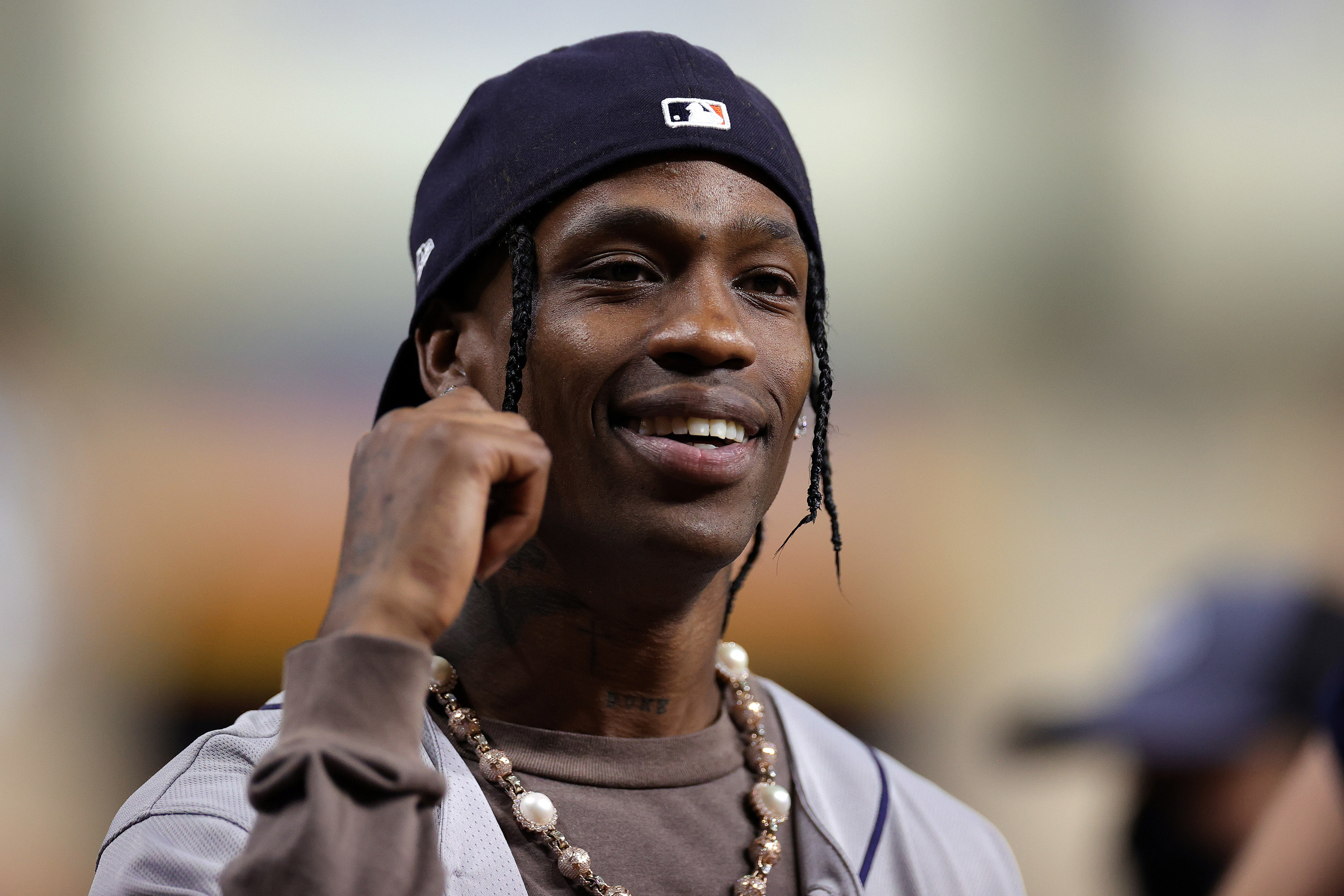 Less than a month later, Travis has revealed a new project he has been working on to "make all events the safest spaces they can possibly be."
Posting to his Instagram page on Tuesday, the rapper said: "I will always honor the victims of the Astroworld tragedy who remain in my heart forever."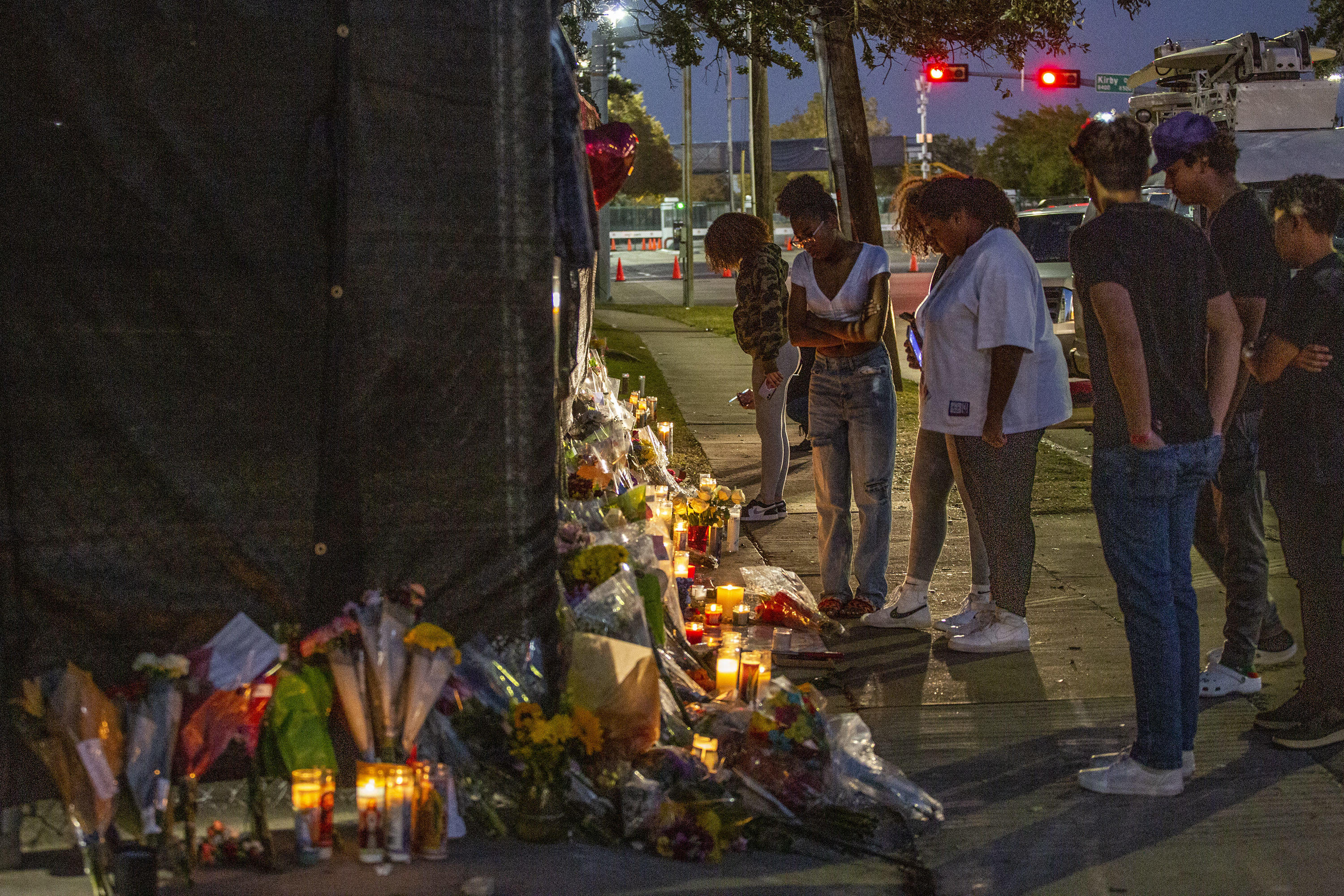 Travis added that he had "been taking the time and space to grieve, reflect" and do his part in healing his community in recent months, in another apparent reference to the tragedy.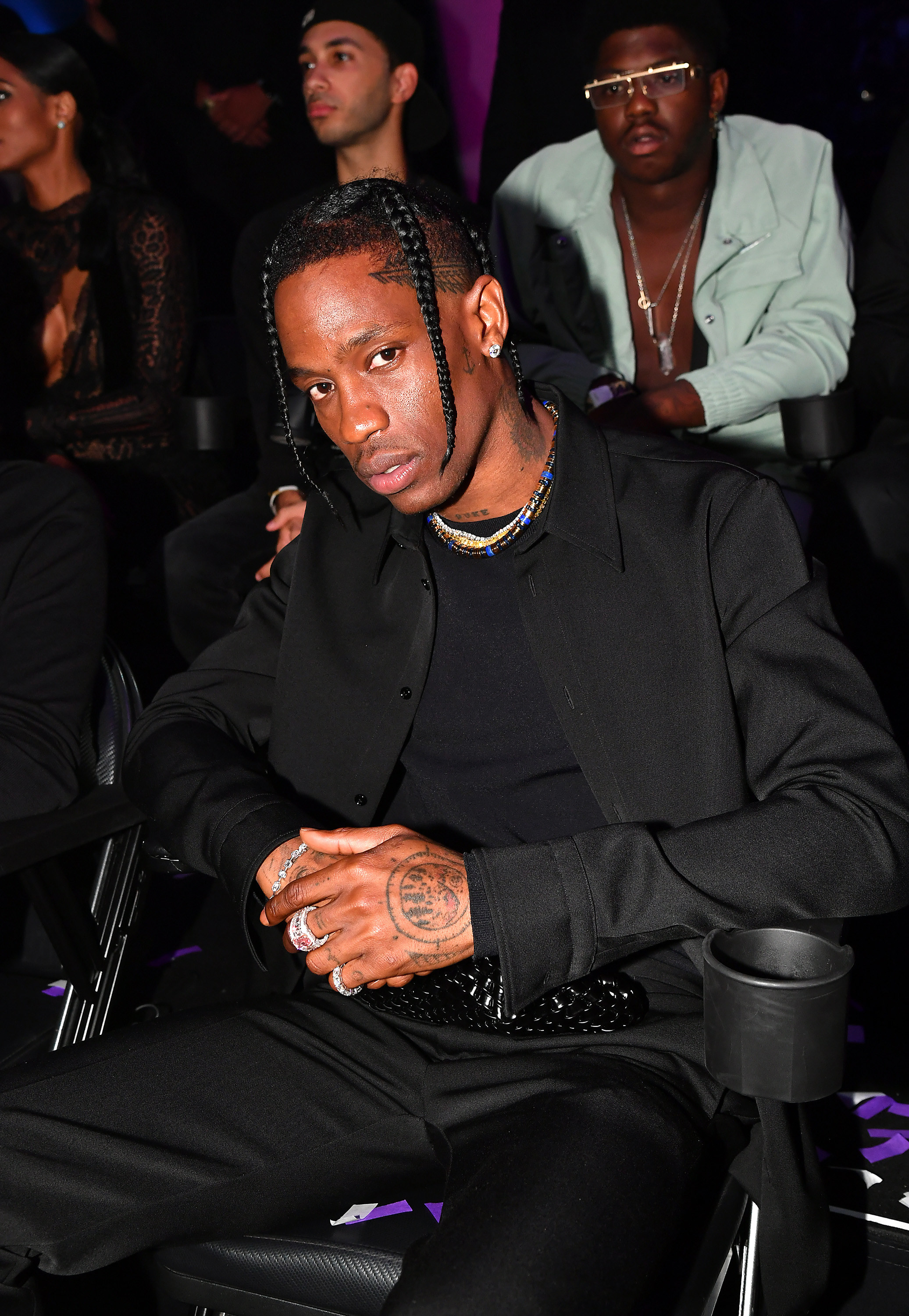 His post detailed the initiatives behind Project Heal, which is described as being "dedicated to addressing challenges facing today's youth, especially those from marginalized and at-risk communities."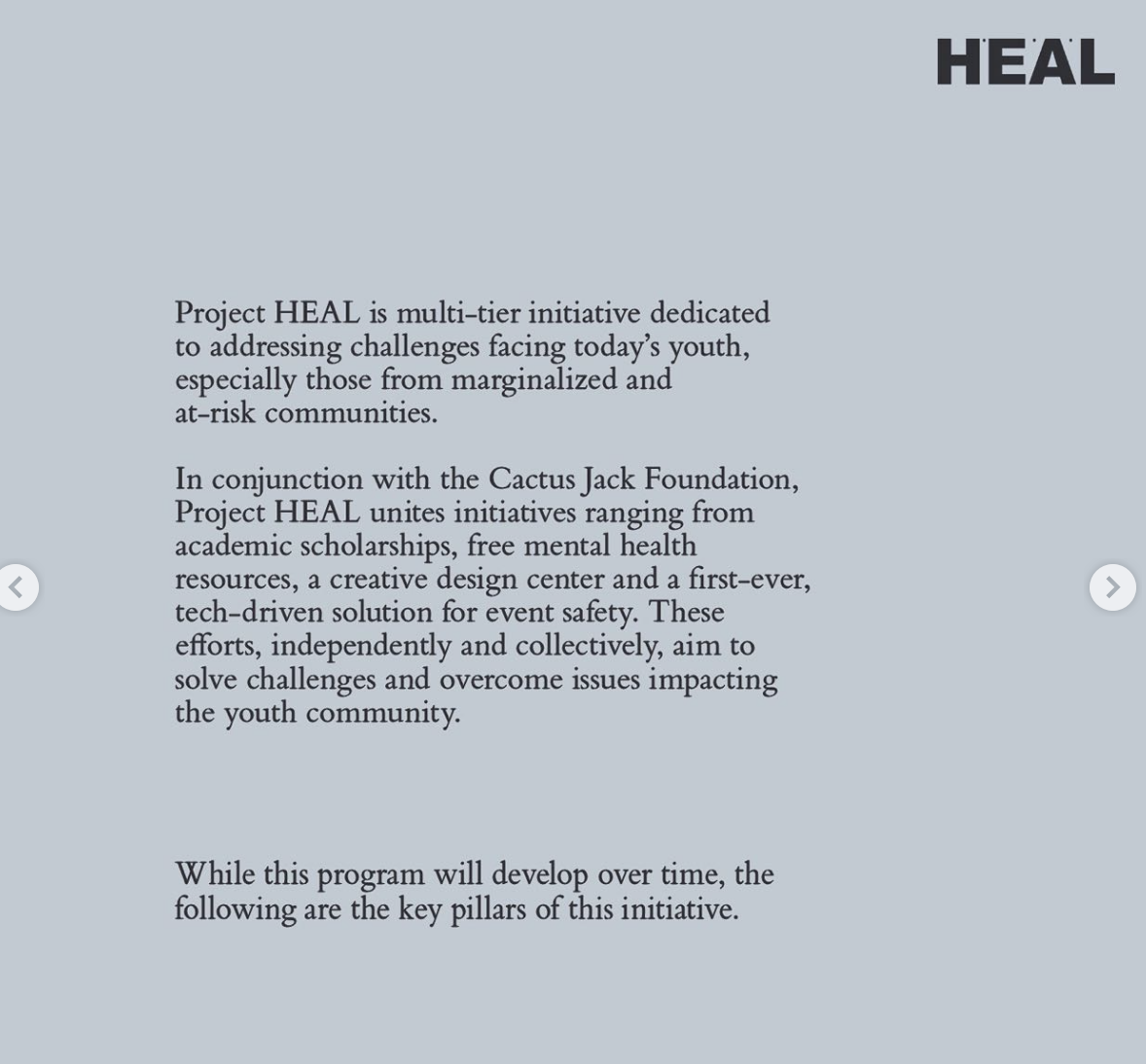 The post goes on: "In conjunction with the Cactus Jack foundation, Project Heal unites initiatives ranging from academic scholarships, free mental health resources, a creative design center, and a first-ever, tech-driven solution for event safety. These efforts, independently and collectively, aim to solve challenges and overcome issues impacting the youth community."
Travis captioned the post: "Over the past few months I've been taking the time and space to grieve, reflect and do my part to heal my community. Most importantly, I want to use my resources and platform moving forward towards actionable change. This will be a lifelong journey for me and my family."
"While it's easy for corporations and institutions to stay in the shadows, I feel as a leader in my community, I need to step up in times of need," he went on. "My team and I created Project HEAL to take much needed action towards supporting real solutions that make all events the safest spaces they can possibly be. I will always honor the victims of the Astroworld tragedy who remain in my heart forever."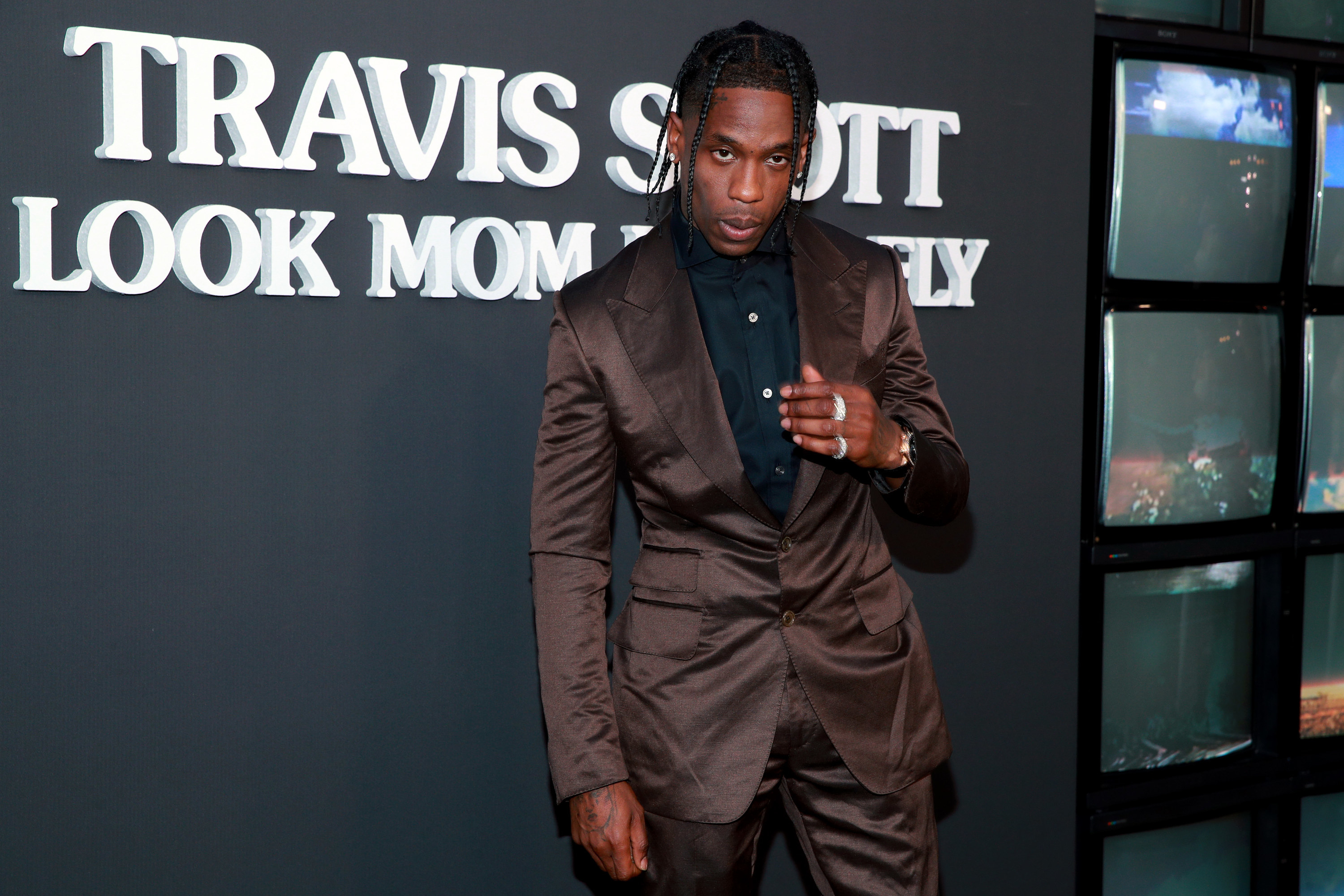 Travis concluded: "Giving back and creating opportunities for the youth is something I've always done and will continue to do as long as I have the chance. This program will be a catalyst to real change and I can't wait to introduce the rest of the technology and ideas we've been working on. See you all so soon 🤎🤎🤎"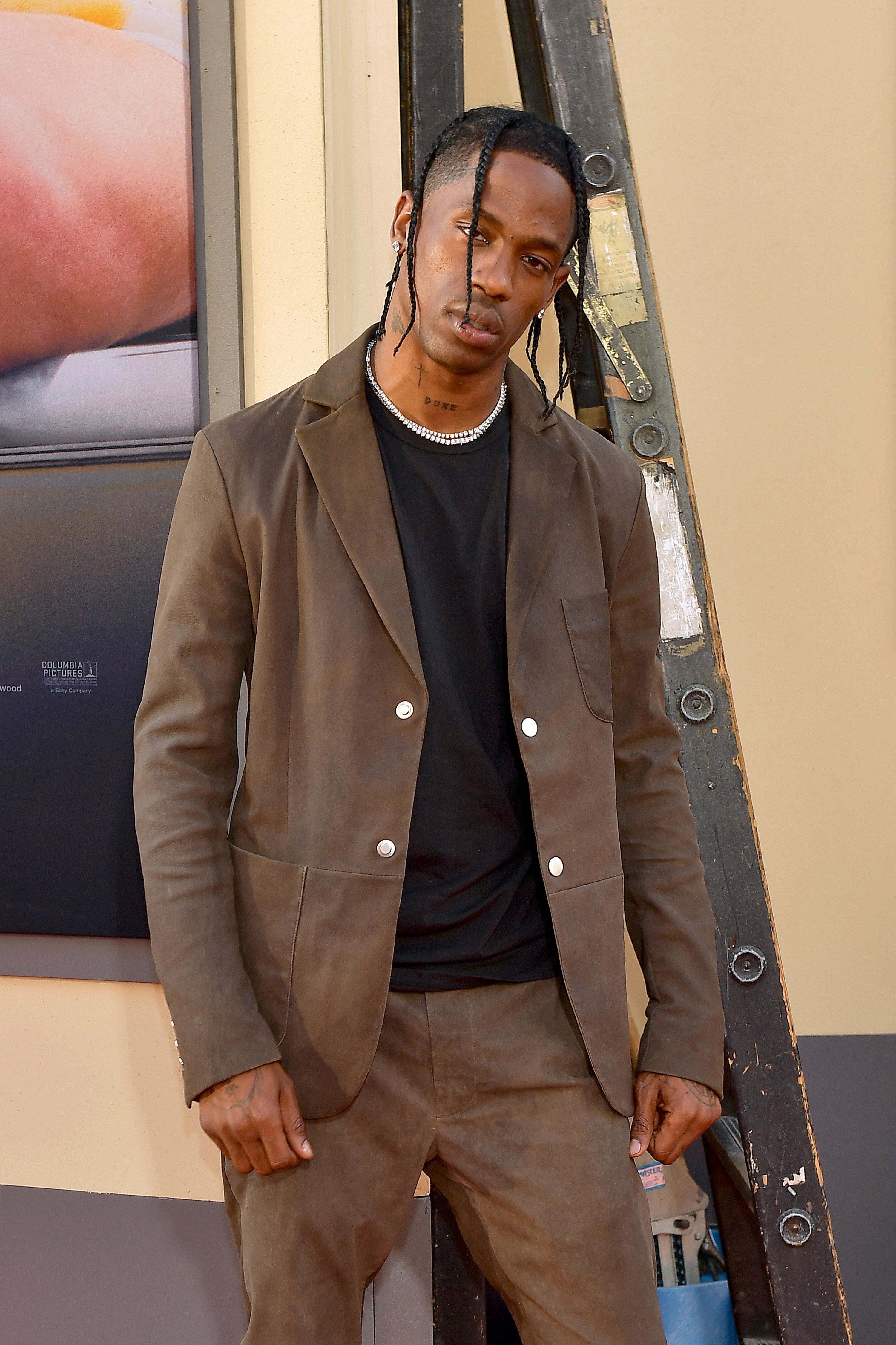 In February, it was reported that Travis and Live Nation — the company responsible for organizing Astroworld — face one giant lawsuit that combines almost 400 individually filed cases against the festival.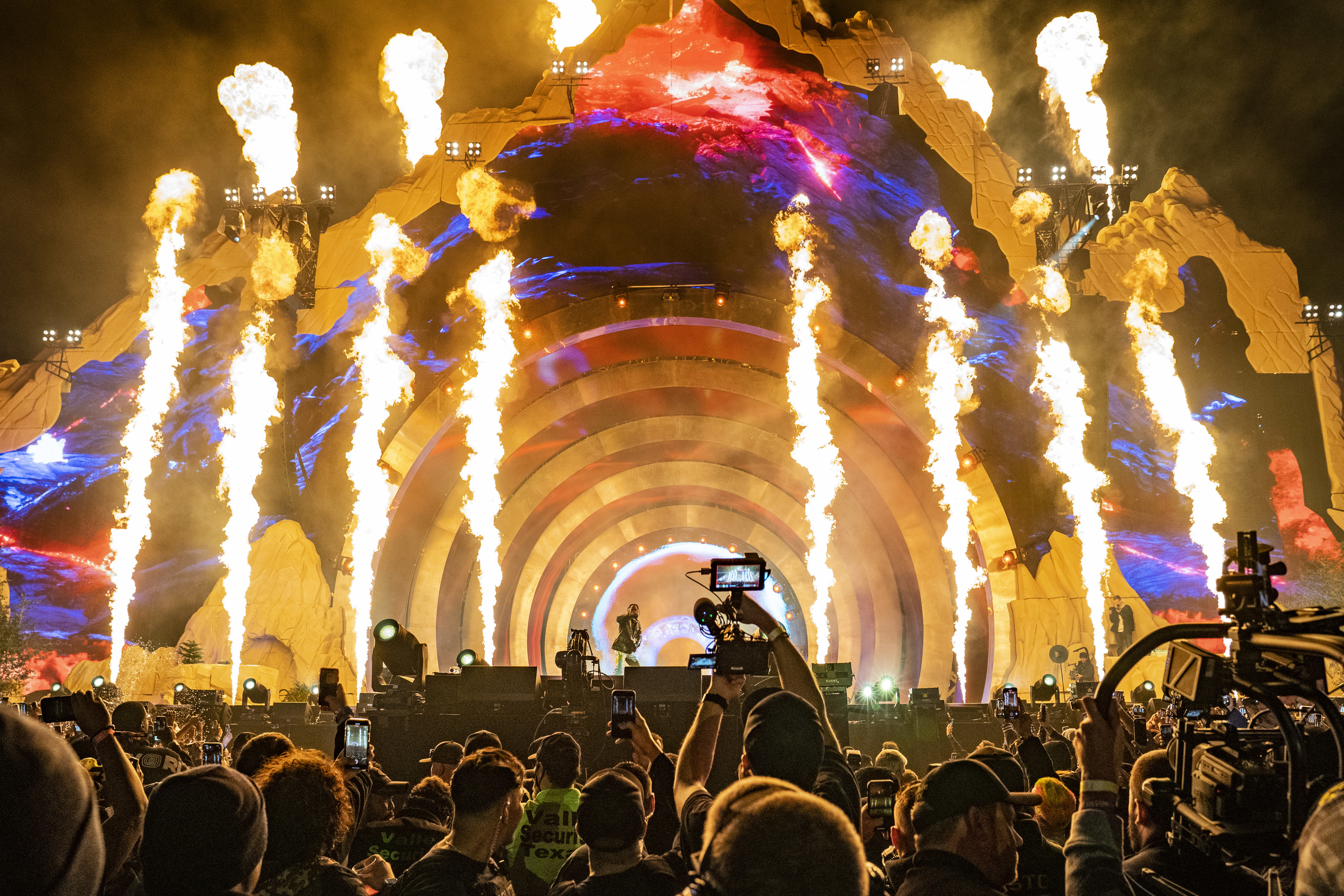 A Texas court panel granted a joint motion to combine the individual lawsuits to represent the nearly 2,800 victims affected by the tragedy.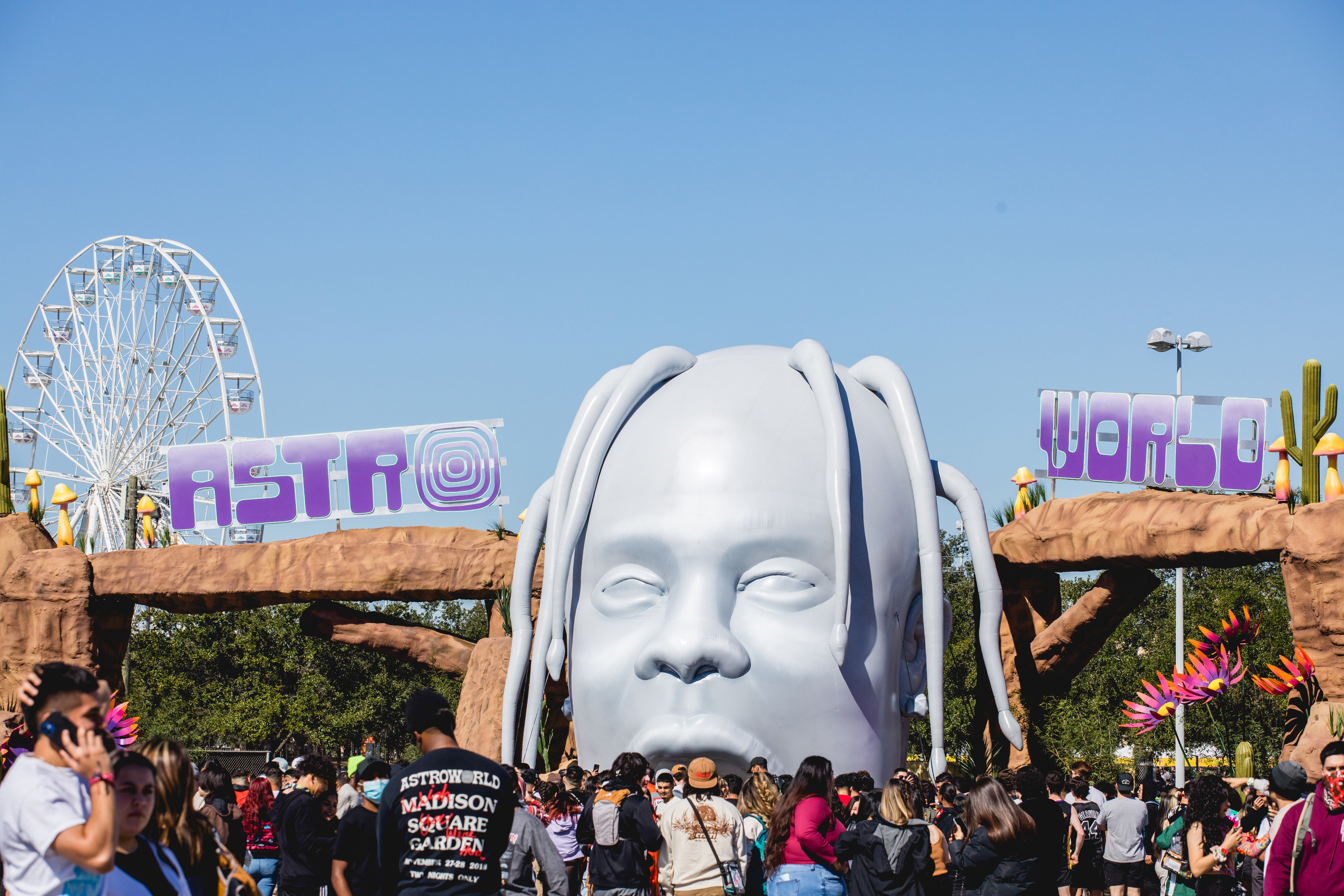 Legal documents obtained by Billboard read: "We conclude that the cases arising out of [Astroworld] are related, and we find that transfer of those cases would result in more efficient pretrial of the related cases." The lawsuits allege that Travis and Live Nation were legally negligent in the planning and execution of Astroworld.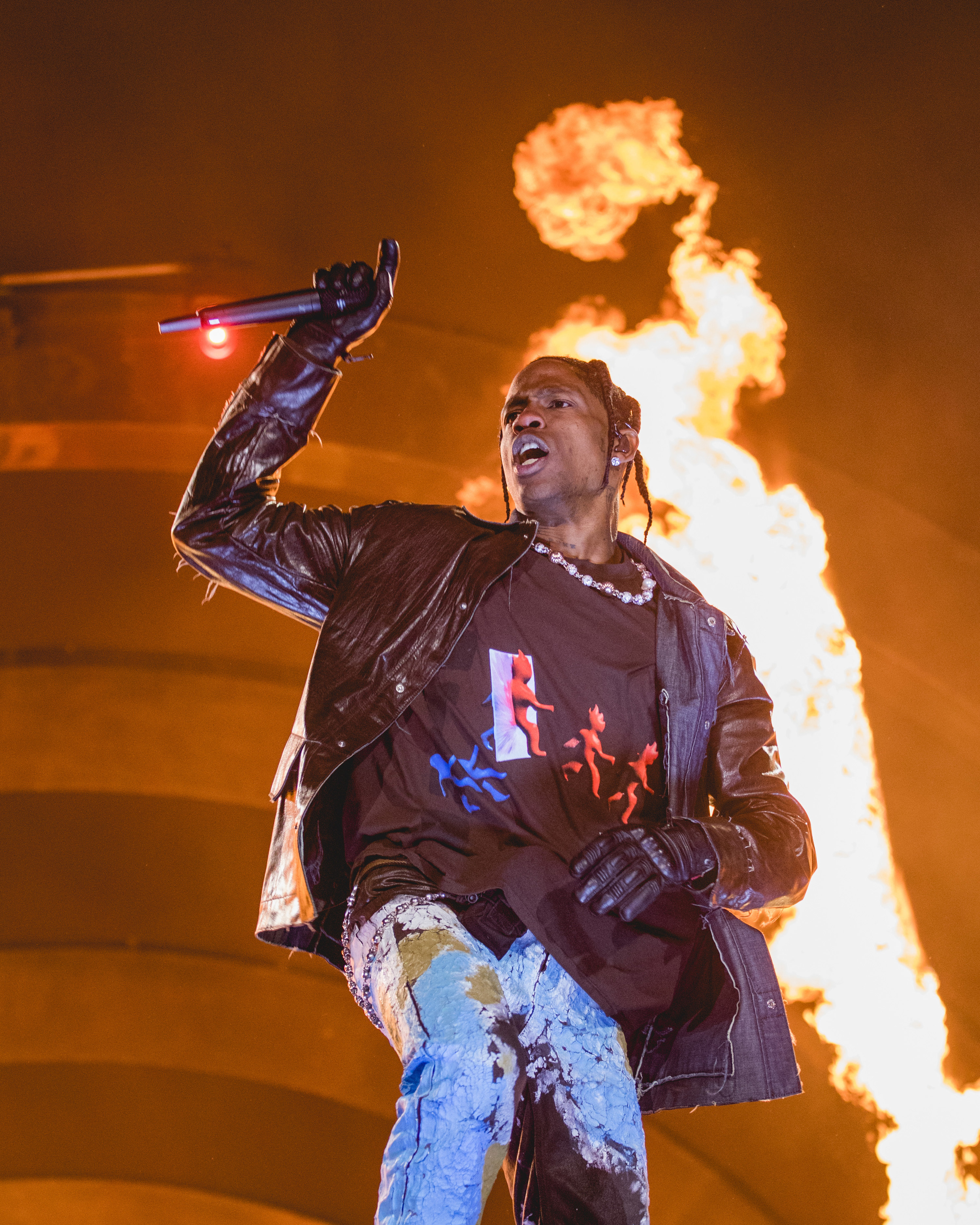 Just one judge will now oversee the hundreds of cases, with thousands of victims reportedly seeking billions of dollars in total damages.