You're probably aware by now that back in July, Kansas City Chiefs player Travis Kelce publicly gushed over Taylor Swift as he shared his disappointment that he wasn't able to meet her when he went to her Eras tour.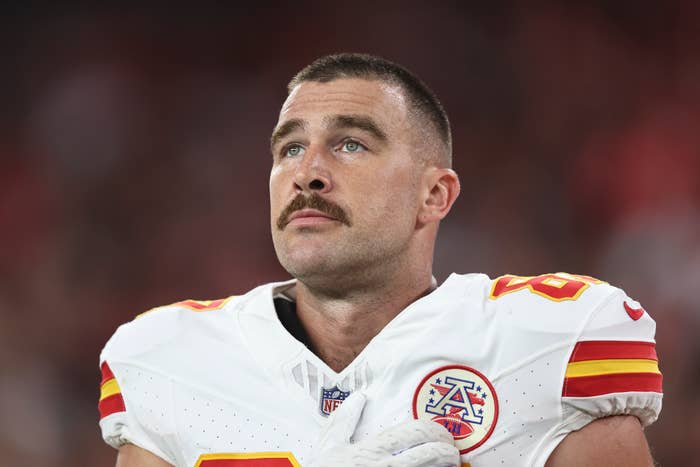 Highlighting his exquisite attention to Taylor's dedicated fandom, Travis said that he'd taken part in the Swifties' new tradition of making friendship bracelets for the concert, and made a special one with his phone number on it to give to the star.
Unfortunately, he wasn't able to pass this on to Taylor and said that he was "a little butt-hurt" about it at the time.
Shortly afterward, rumors began to swirl that Travis and Taylor had quietly started hanging out with one another, with his own brother, Jason Kelce, among the people to fuel the speculation.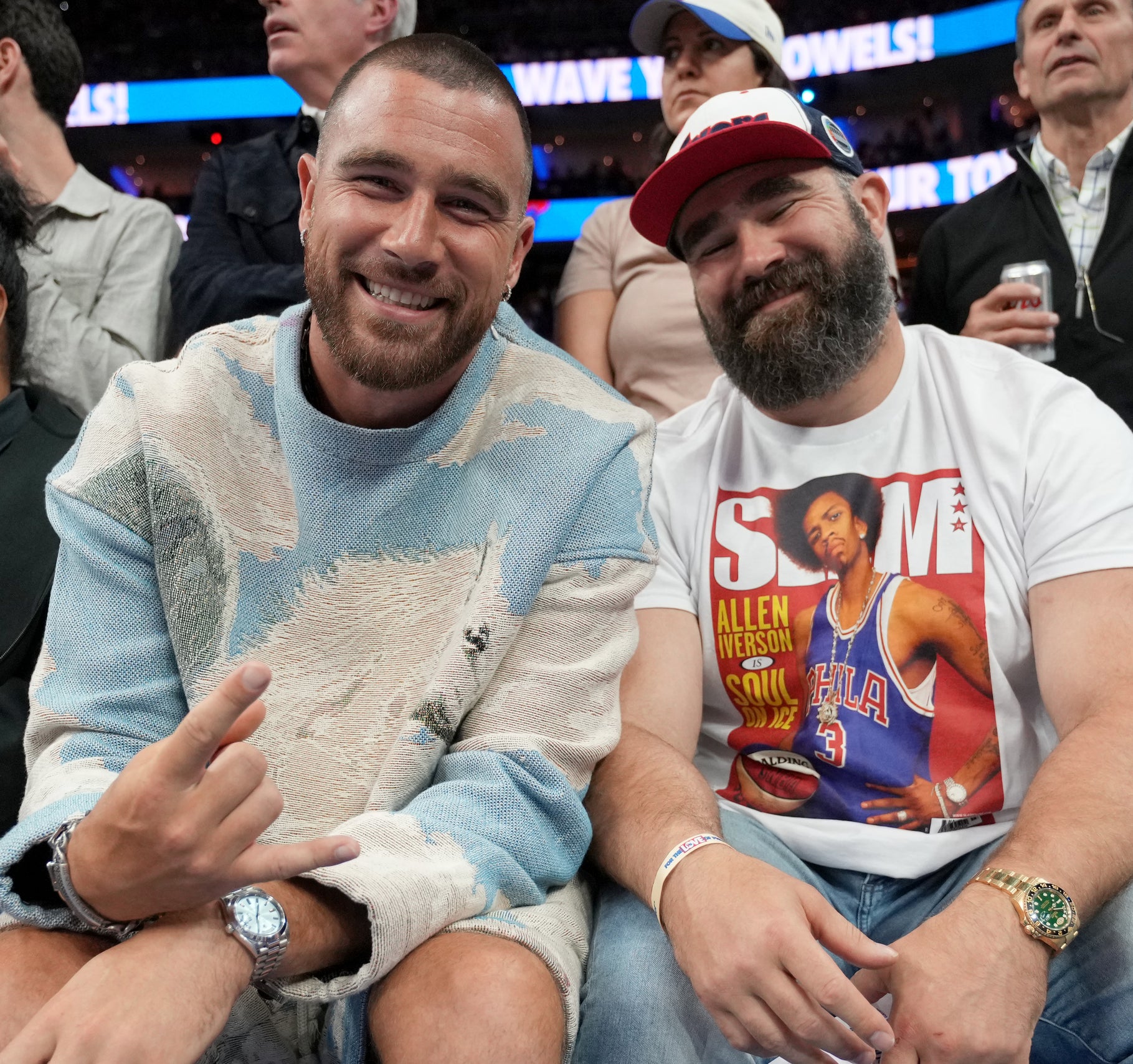 Travis addressed the whole thing last Thursday, when he said that he'd put "the ball in her court" and invited Taylor to watch him play.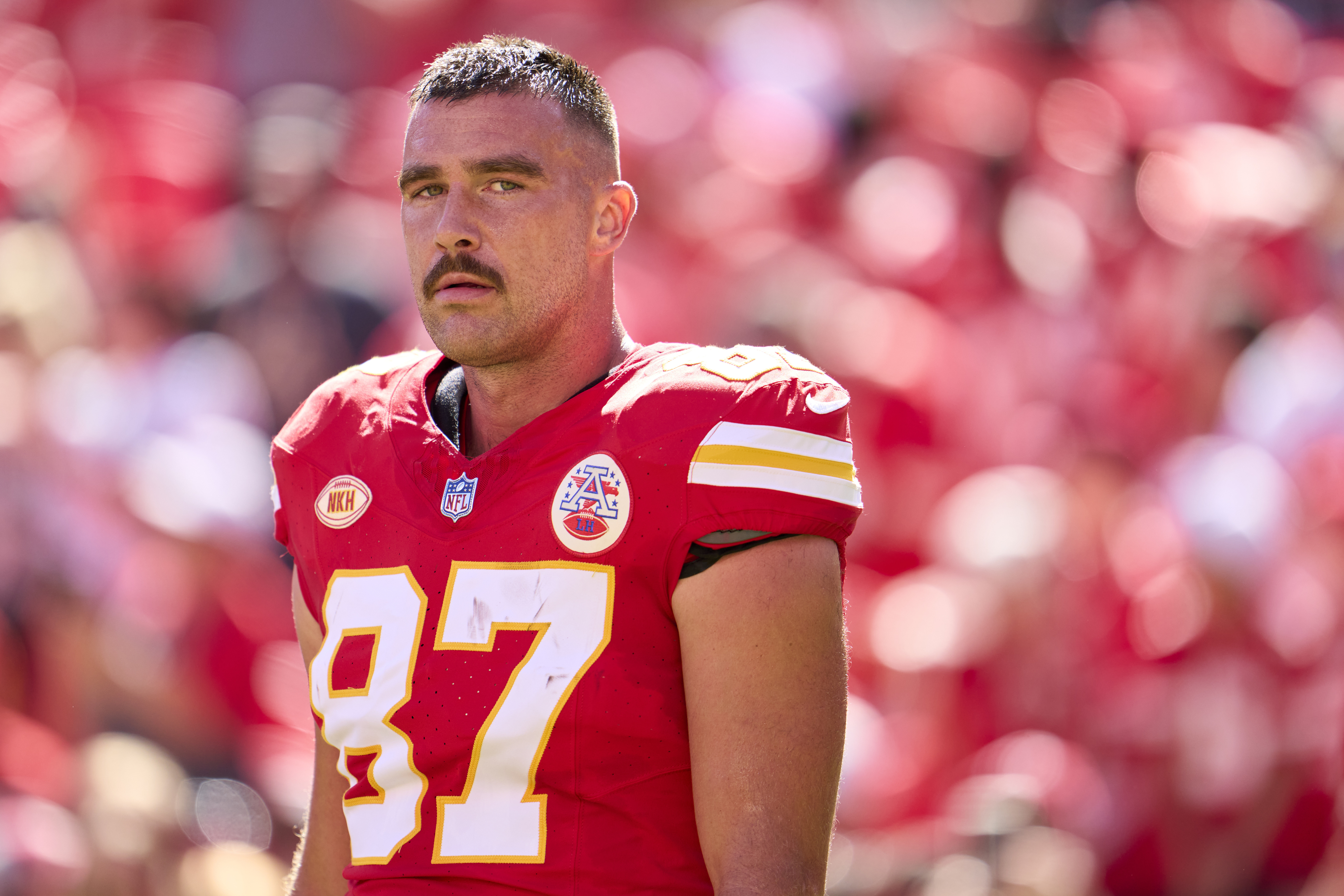 Speaking on The Pat McAfee Show, he said: "I told her, 'I've seen you rock the stage at Arrowhead. You might have to come see me rock the stage at Arrowhead and see which one's a little more lit.'"
"We'll see what happens in the near future," he coyly concluded at the time.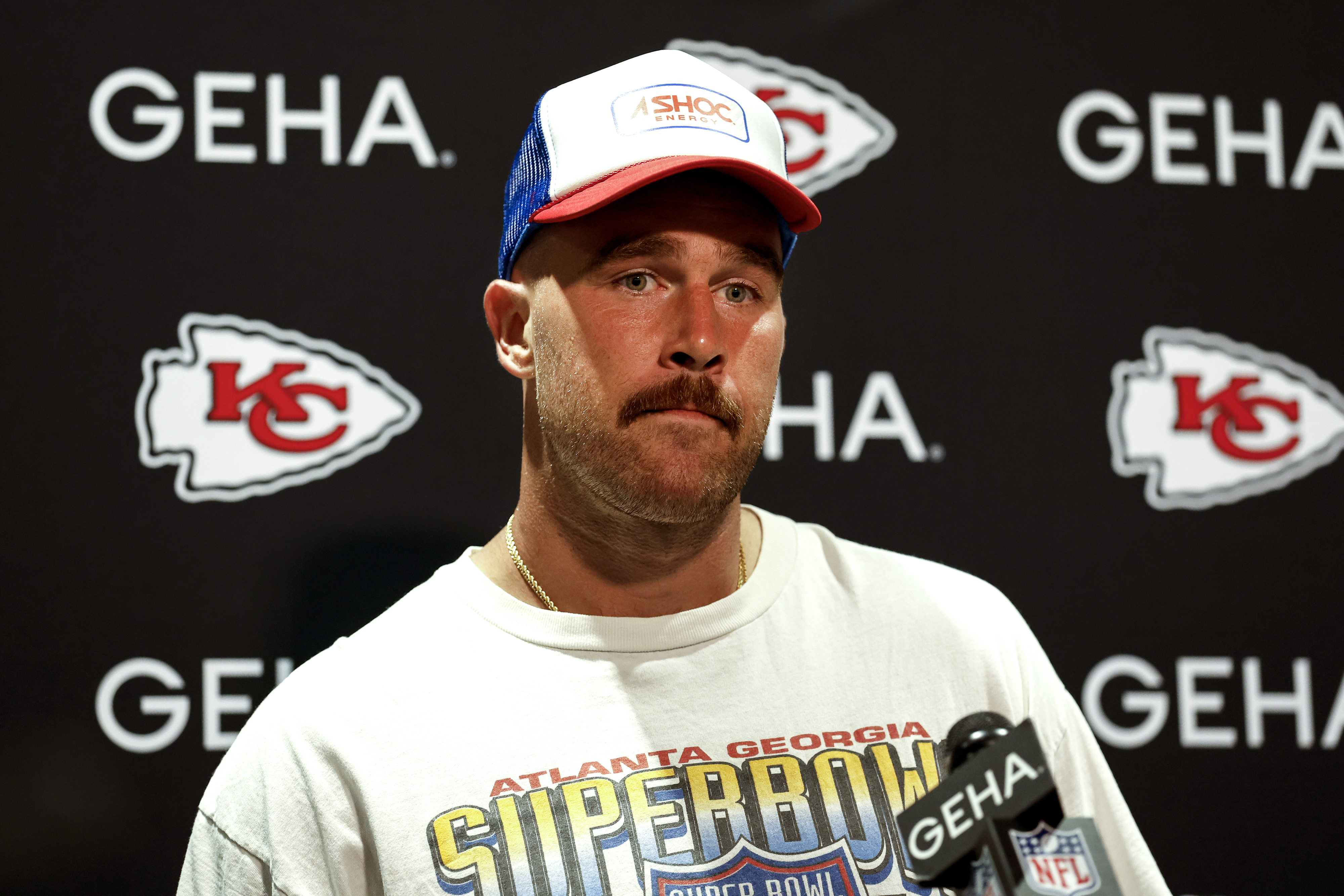 And it's safe to say that nobody expected the "near future" to arrive so quickly, with the internet going into meltdown when Taylor was spotted at Travis's game three days later.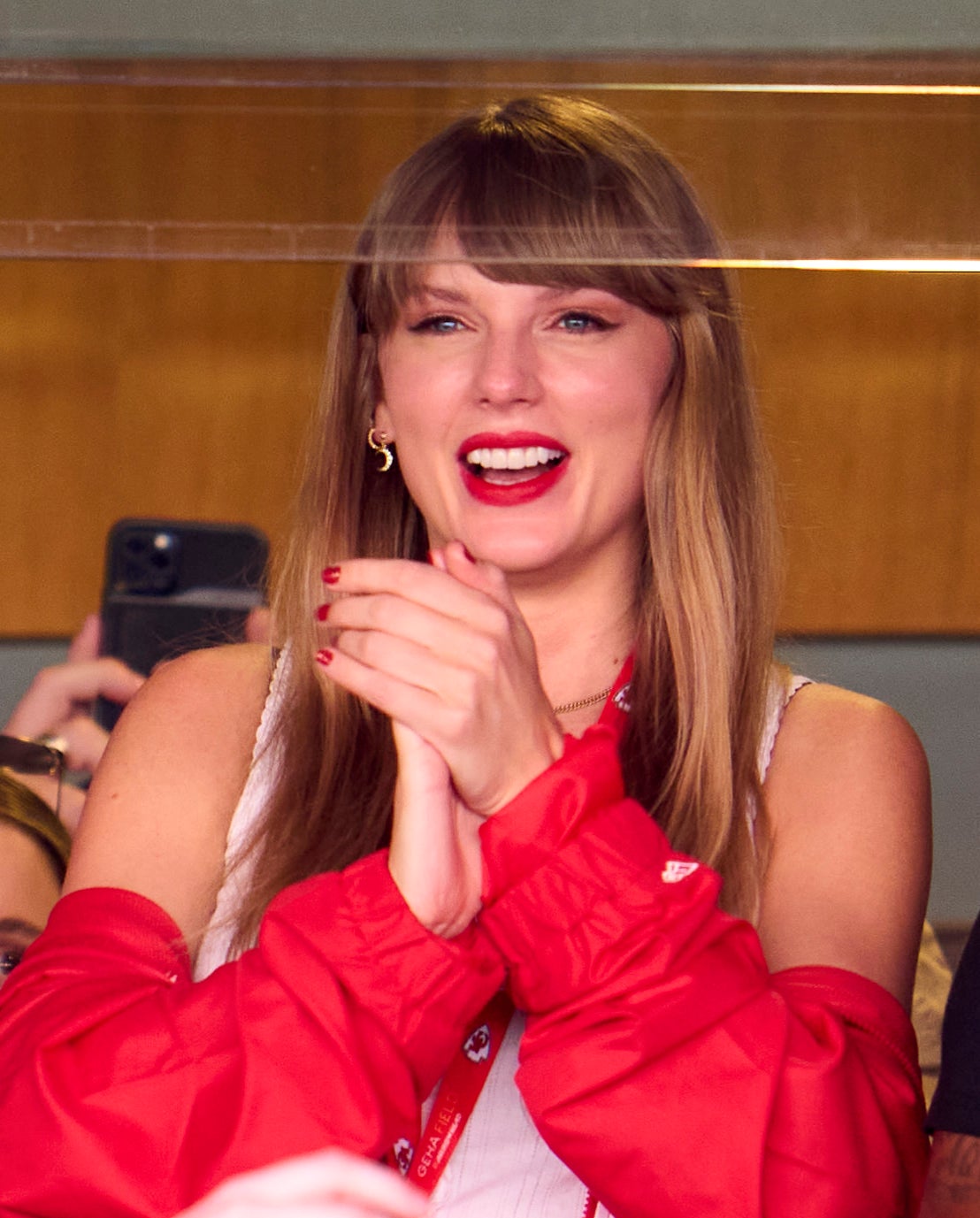 The superstar was a guest of honor in Travis's friends and family VIP suite at the Arrowhead Stadium, where she sat beside his mom and dad and enthusiastically cheered on the sports pro.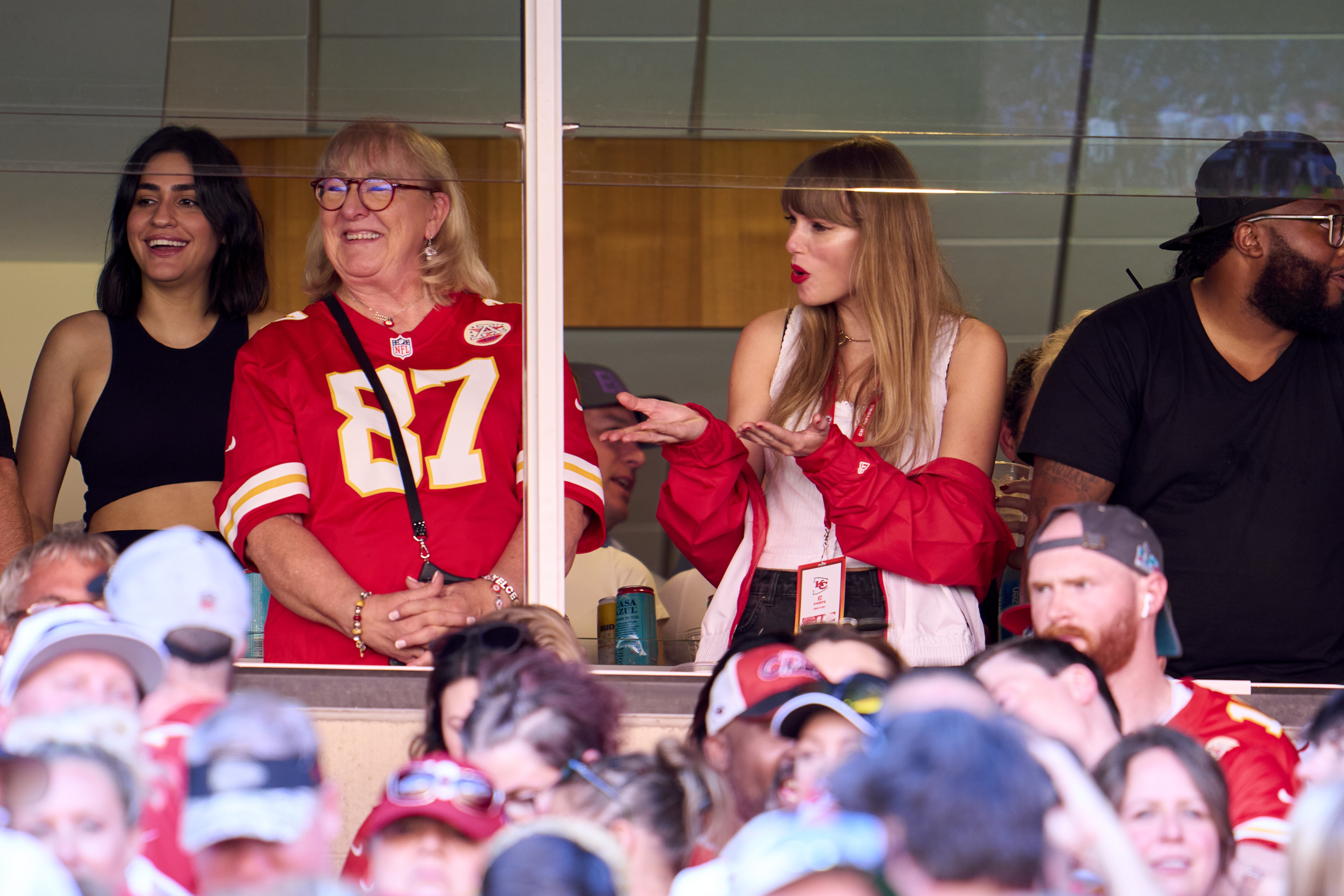 Just two months after Travis went public with his attempt to woo the singer, the pair were seen leaving the stadium together and driving around in his convertible car with the top down.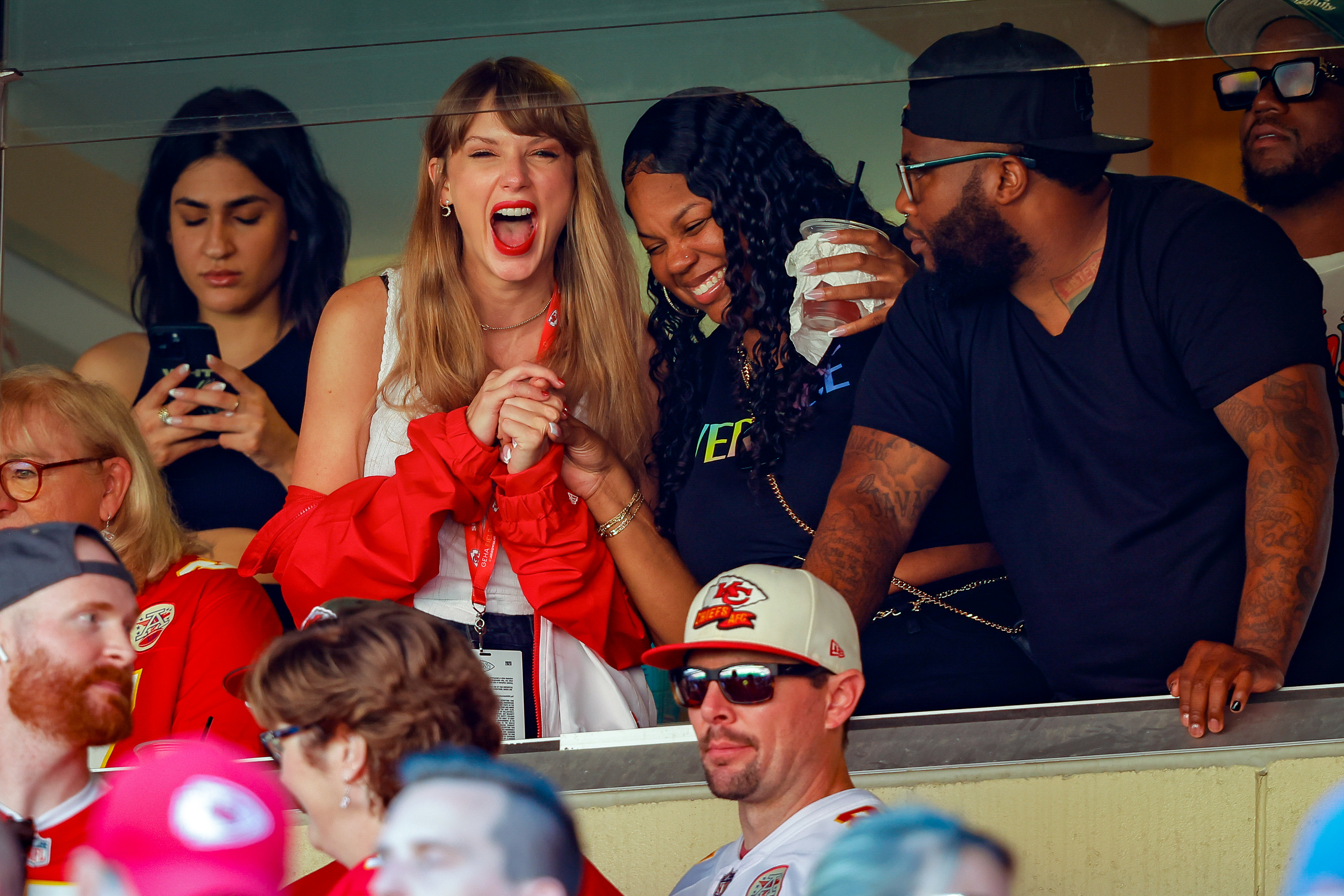 They then enjoyed a private dinner at a restaurant that Travis had booked out in its entirety, and an after-party reportedly followed that was also attended by Travis's parents and teammates.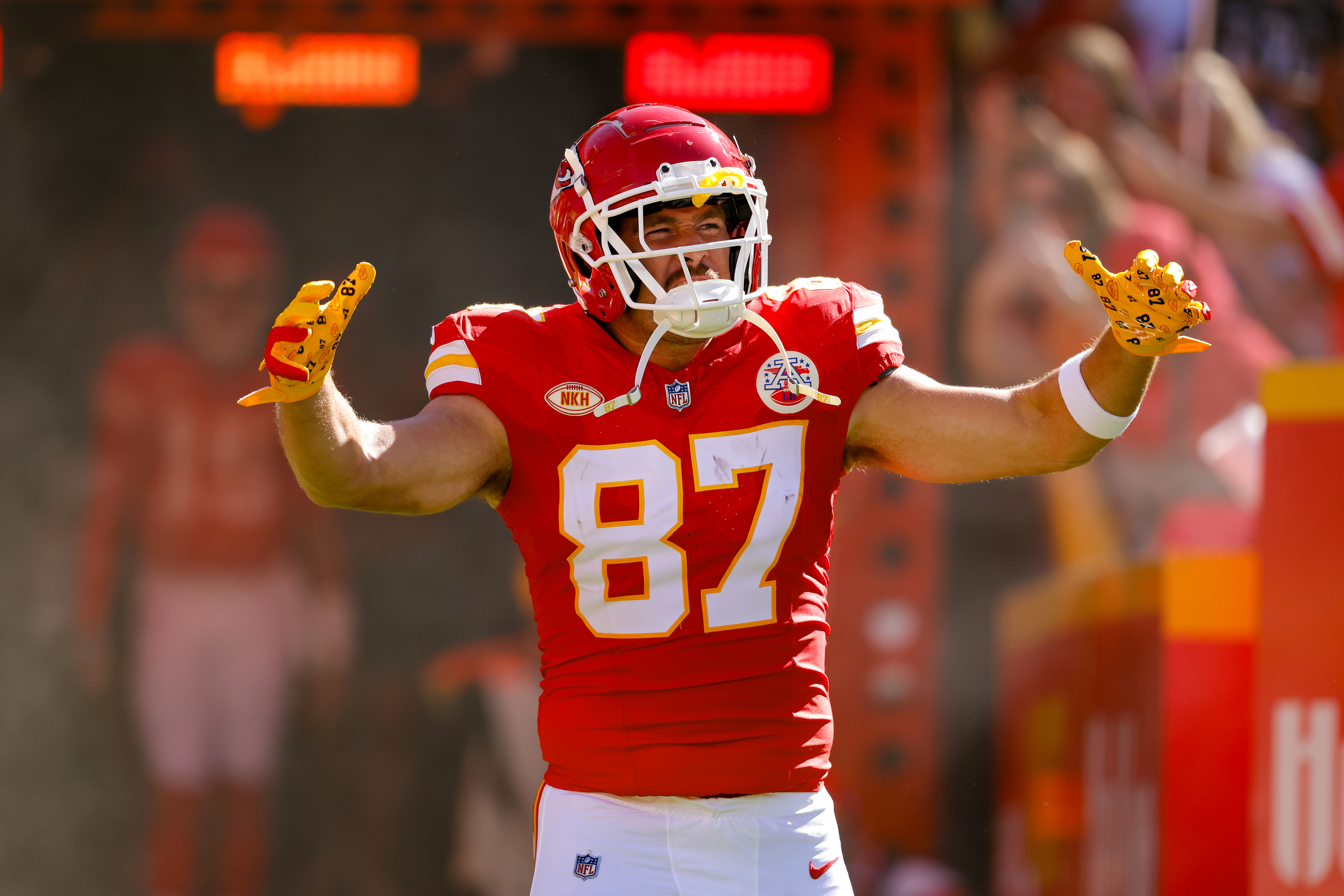 In the days since, Taylor and Travis have dominated the celebrity news cycle, with various sources coming forward with new insight into the nature of their relationship.
According to one insider, the public way that Travis pursued Taylor was a huge green flag for her, and she is also said to like the fact that he is "supportive" and understanding of her career.
And now Travis has had his say, opening up about Taylor for the first time since she attended the game on Sunday — and he did not hold back.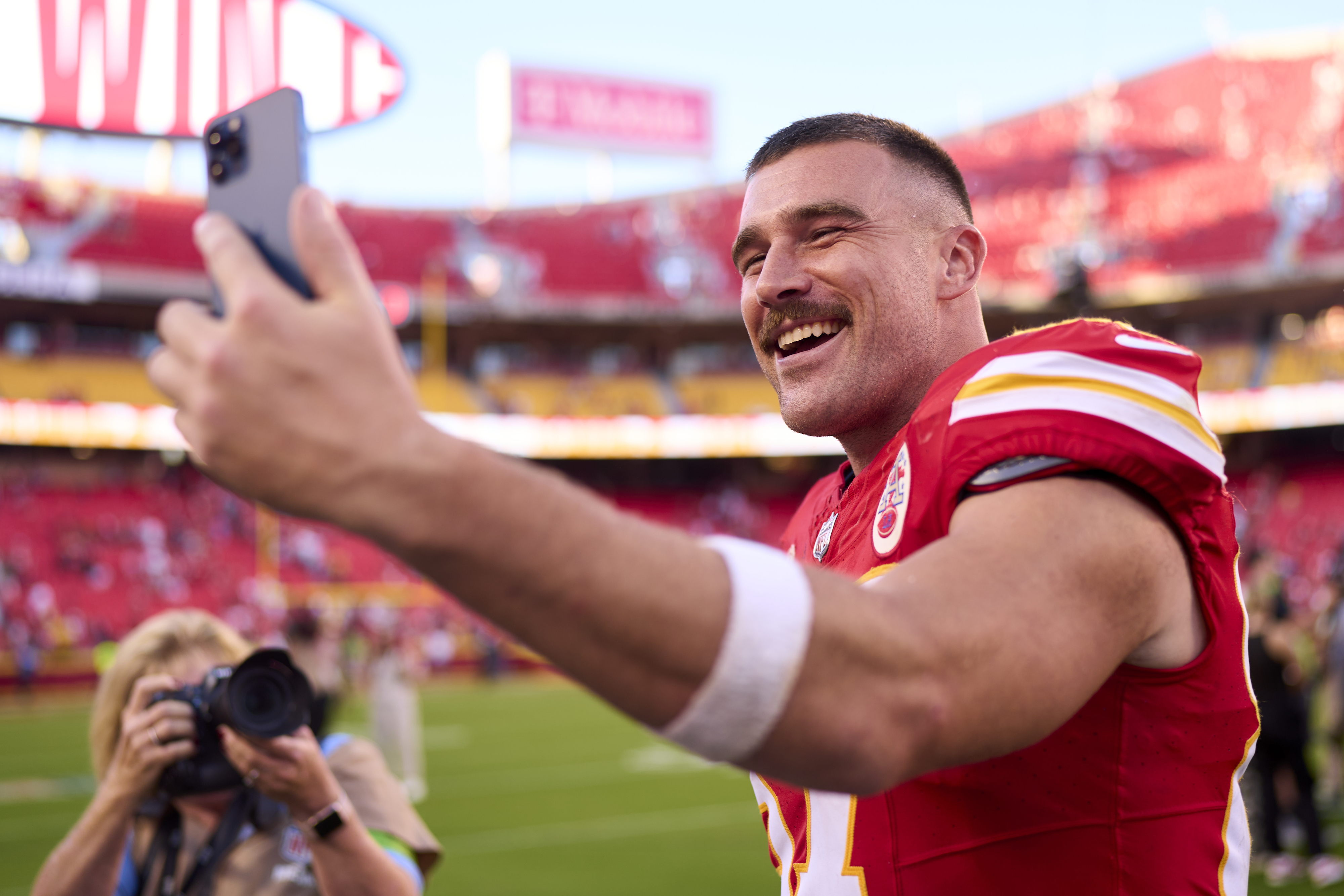 Speaking to his brother on Wednesday's episode of their New Heights podcast, Travis praised Taylor for the "pretty ballsy" move of showing up at the game, which he said was one that he will definitely "remember" forever.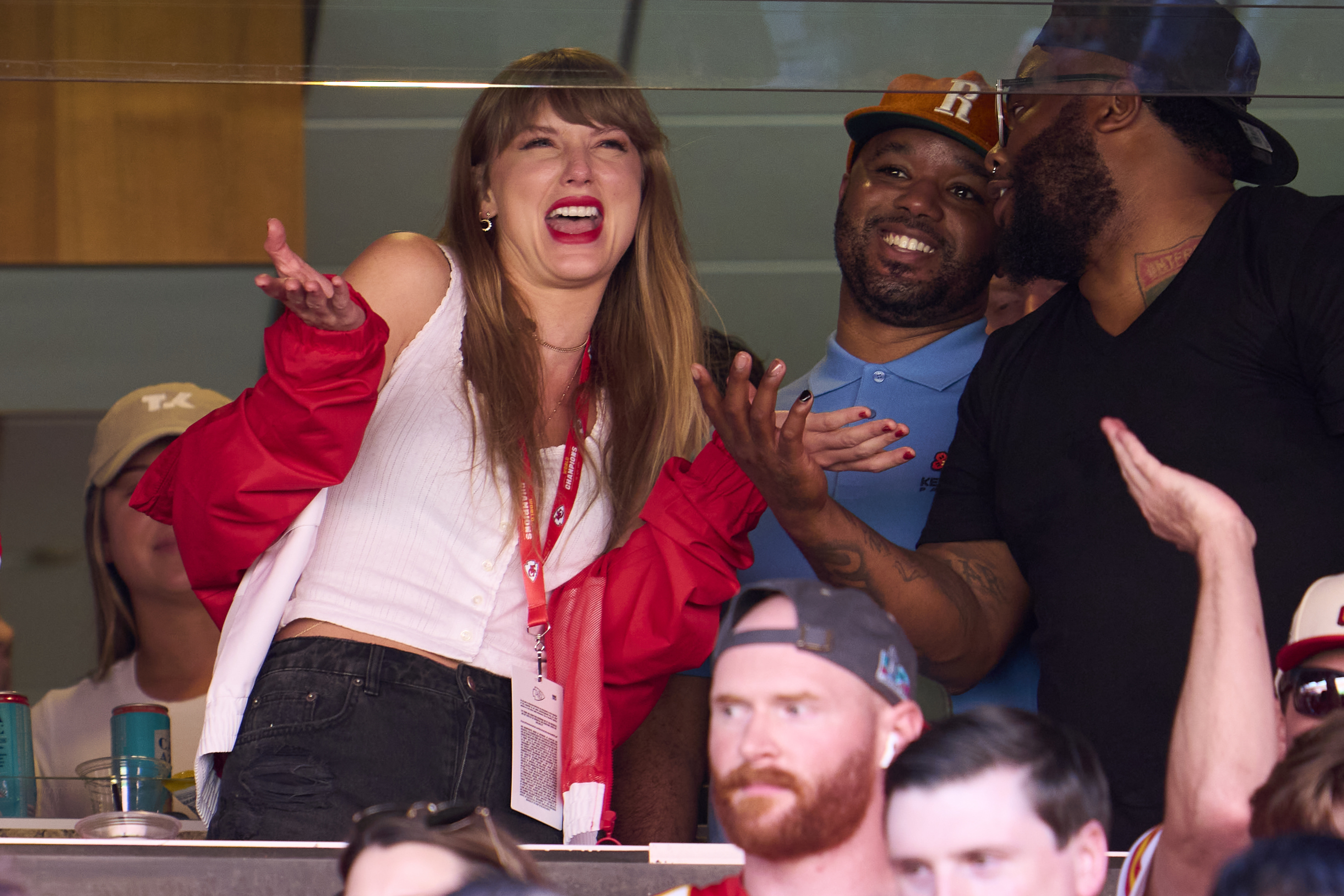 At the start of the episode, Travis and Jason acknowledged the increased interest that is currently surrounding him as they said that "there's probably a lot of new viewers" to the podcast after the "crazy stuff" that happened at the weekend.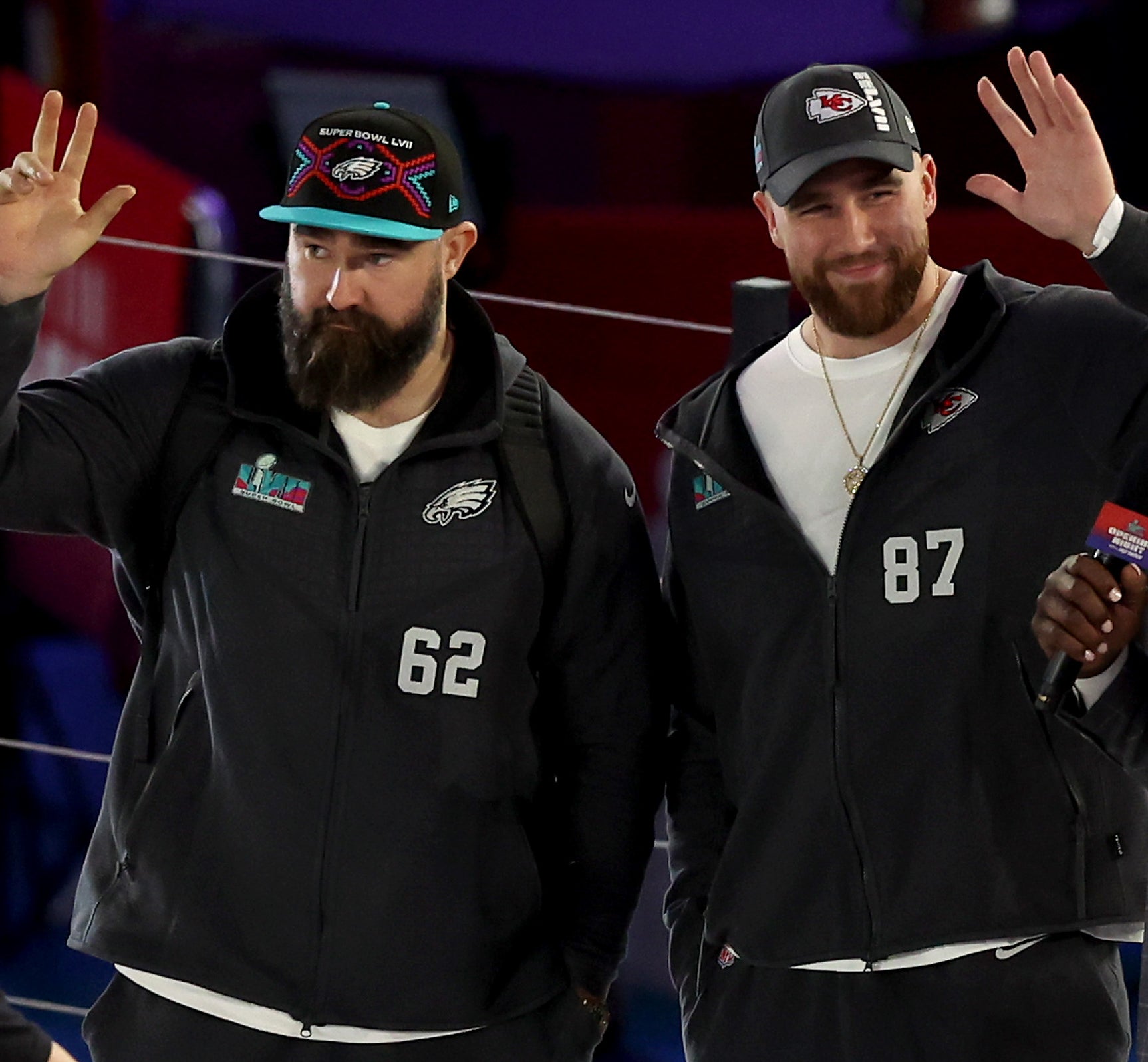 And later in the show, Jason couldn't resist asking his brother about what was going on. He said: "We've been avoiding this subject out of respect for your personal life, but now we gotta talk about it."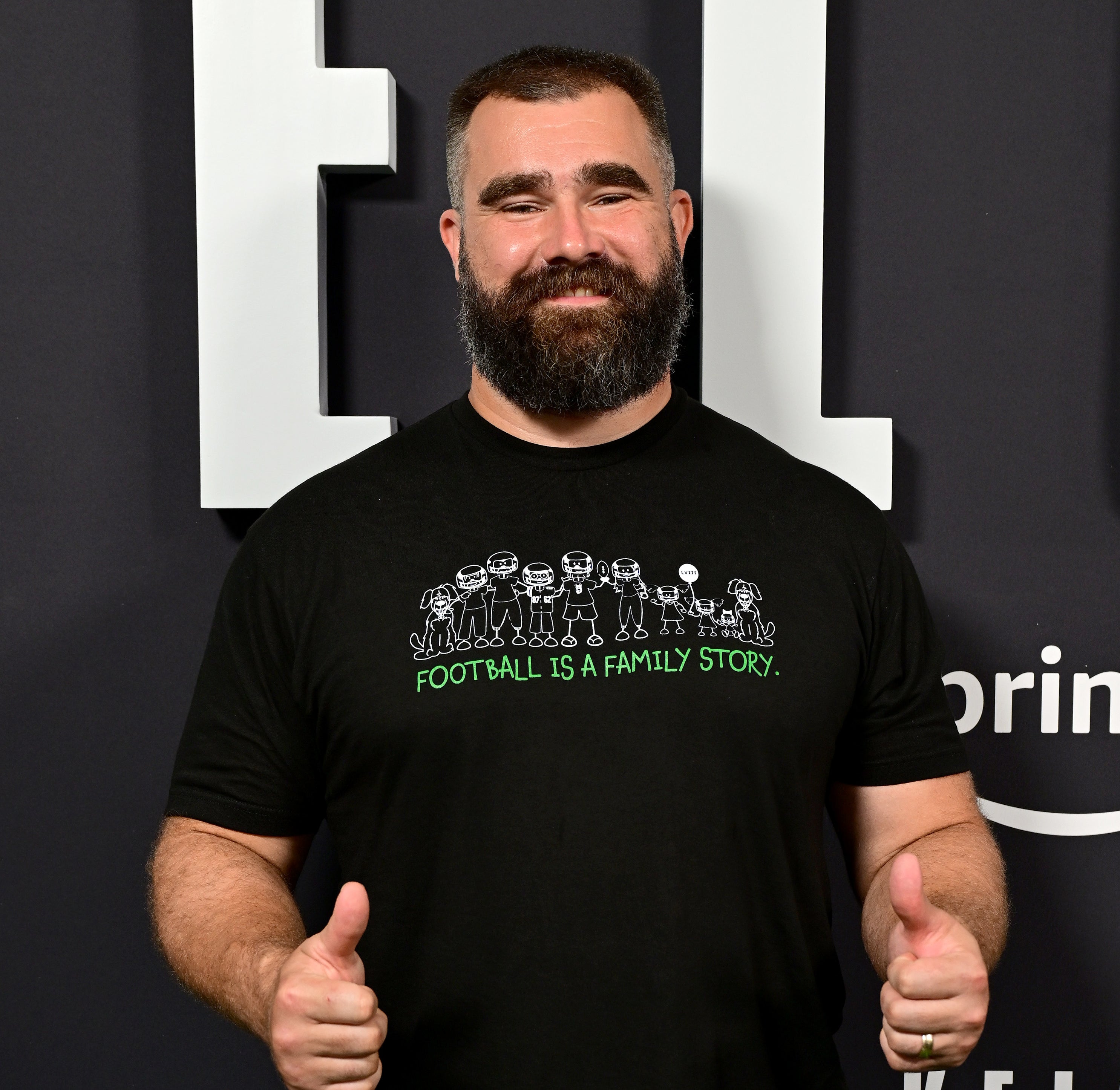 "Yeah, my personal life that's not so personal," Travis laughed in response, before admitting: "I did this to myself, Jason, I know this."
"If anybody saw the scene that was created in Arrowhead… What is your life like right now? Have you noticed a pickup?" Jason asked.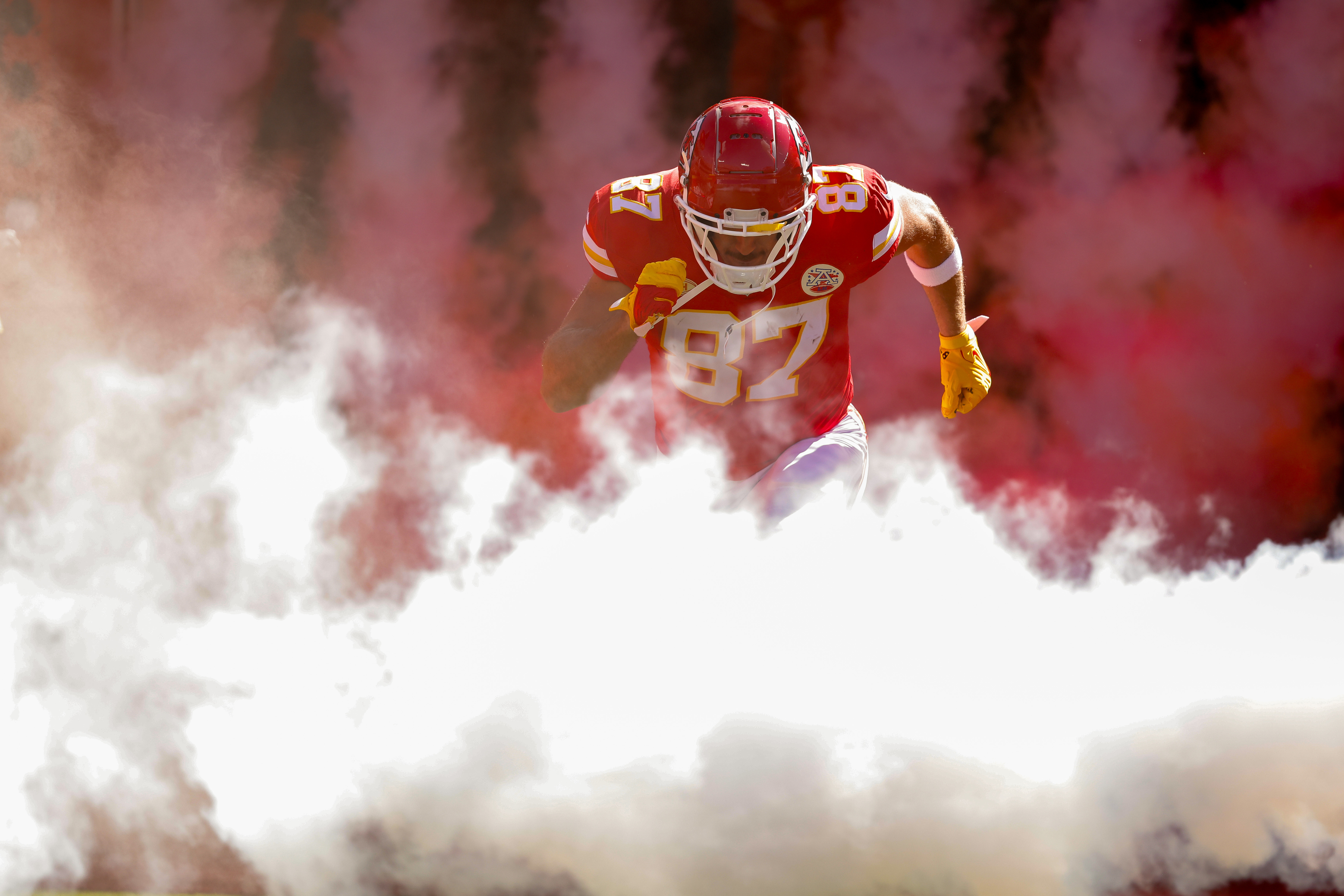 "The rollercoaster of life, I noticed a few things — paparazzi outside my house, shit like that," Travis replied, and when his brother asked how he knew they were paps, he added: "They have a camera in their hands and they're screaming my name, that's how I know!"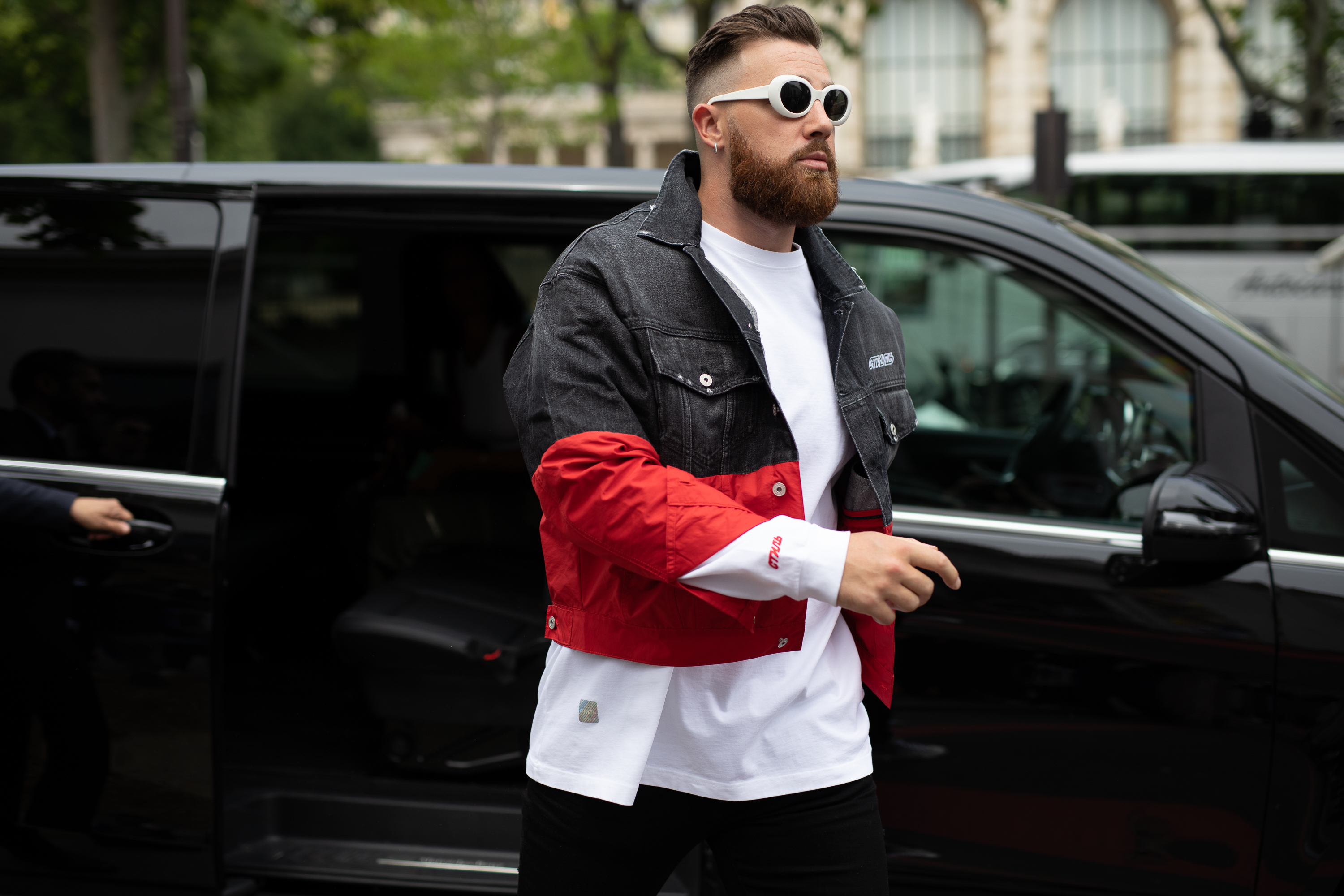 Teasing Travis, Jason then asked: "How does it feel that Taylor Swift has finally put you on the map?"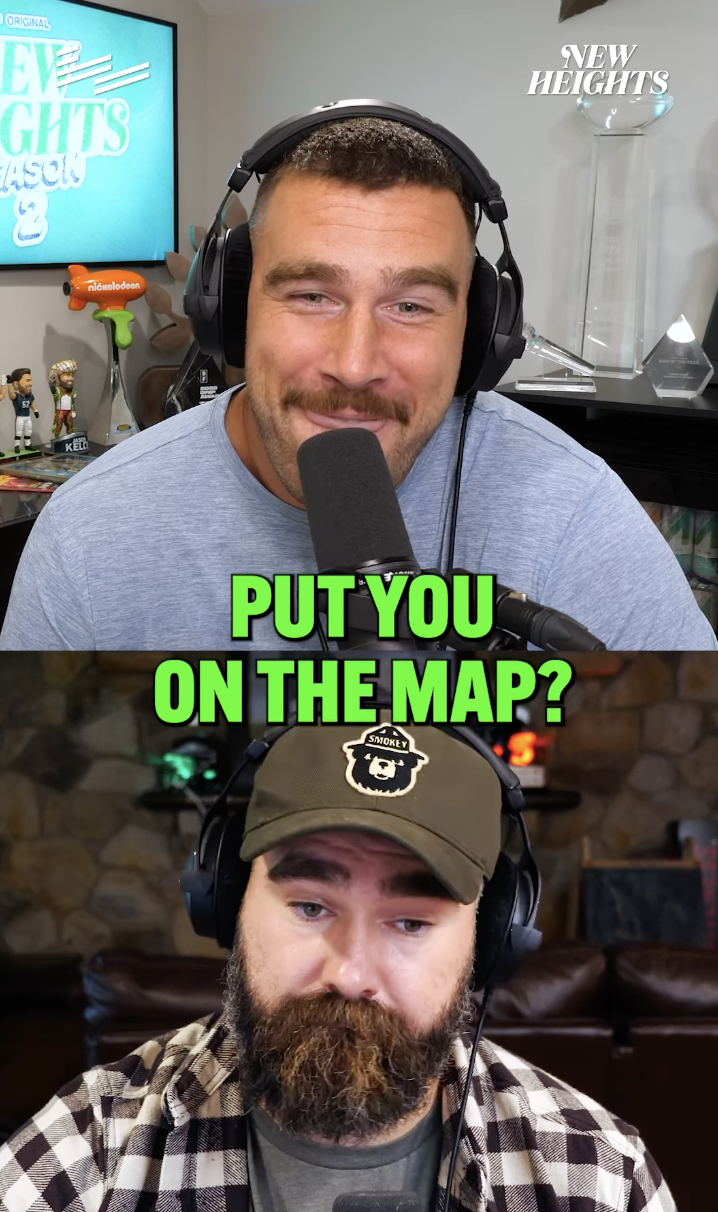 But Travis was happy to go along with it, saying: "Shout out to Taylor for pulling up, that was pretty ballsy. I just thought it was awesome how everybody in the suite had nothing but great things to say about her — the friends and family. She looked amazing, everyone was talking about her in a great light."
Referencing the Chiefs' victory, he then said: "And on top of that, the day went perfect for Chiefs fans, of course."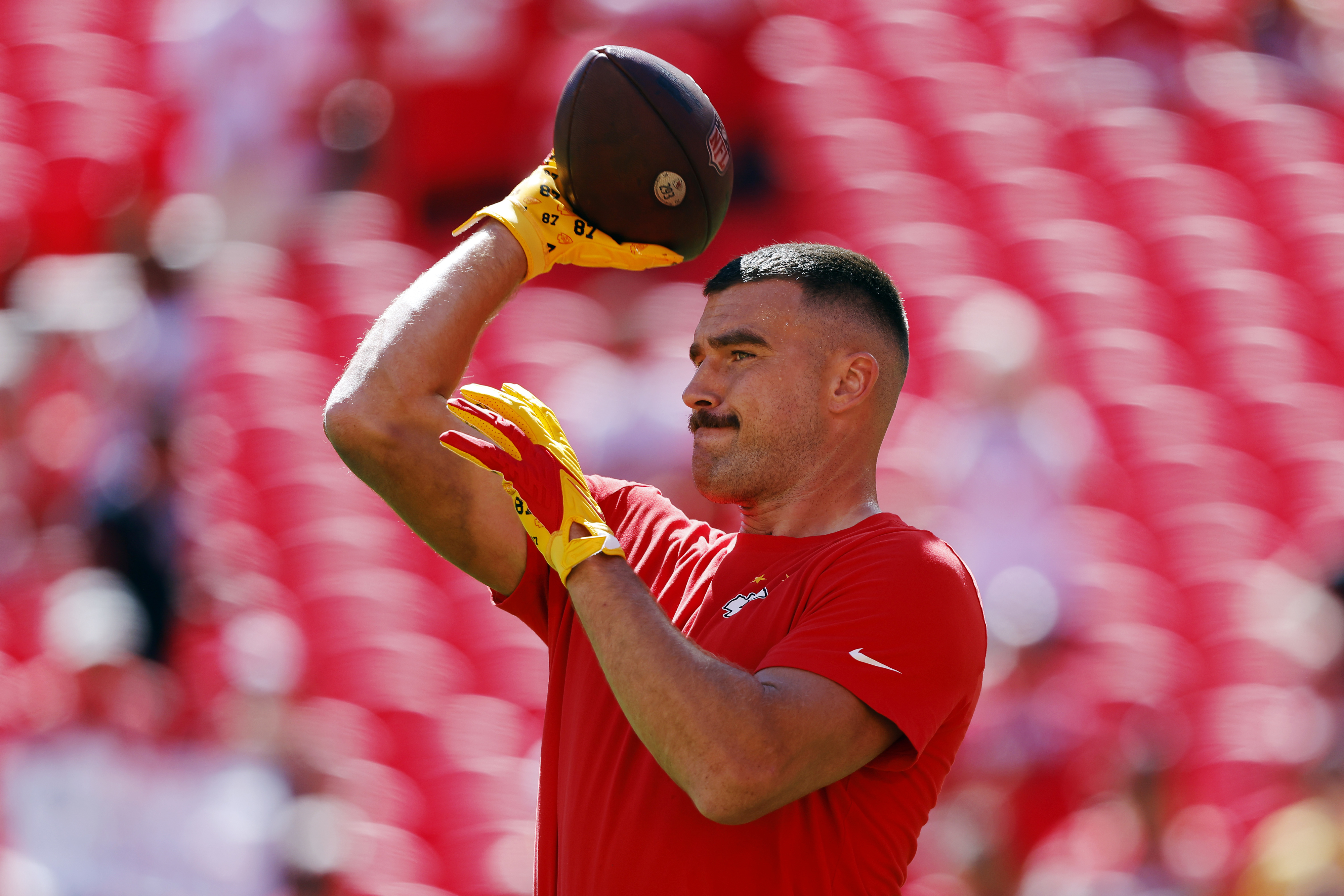 Discussing Taylor's behavior in the suite, Travis added: "It was absolutely electric to see the slow motion chest bumps, to see the high-fives with mom, to see how Chiefs Kingdom was all excited that she was there. Shit was absolutely hysterical, and it was definitely a game I'll remember, that's for damn sure."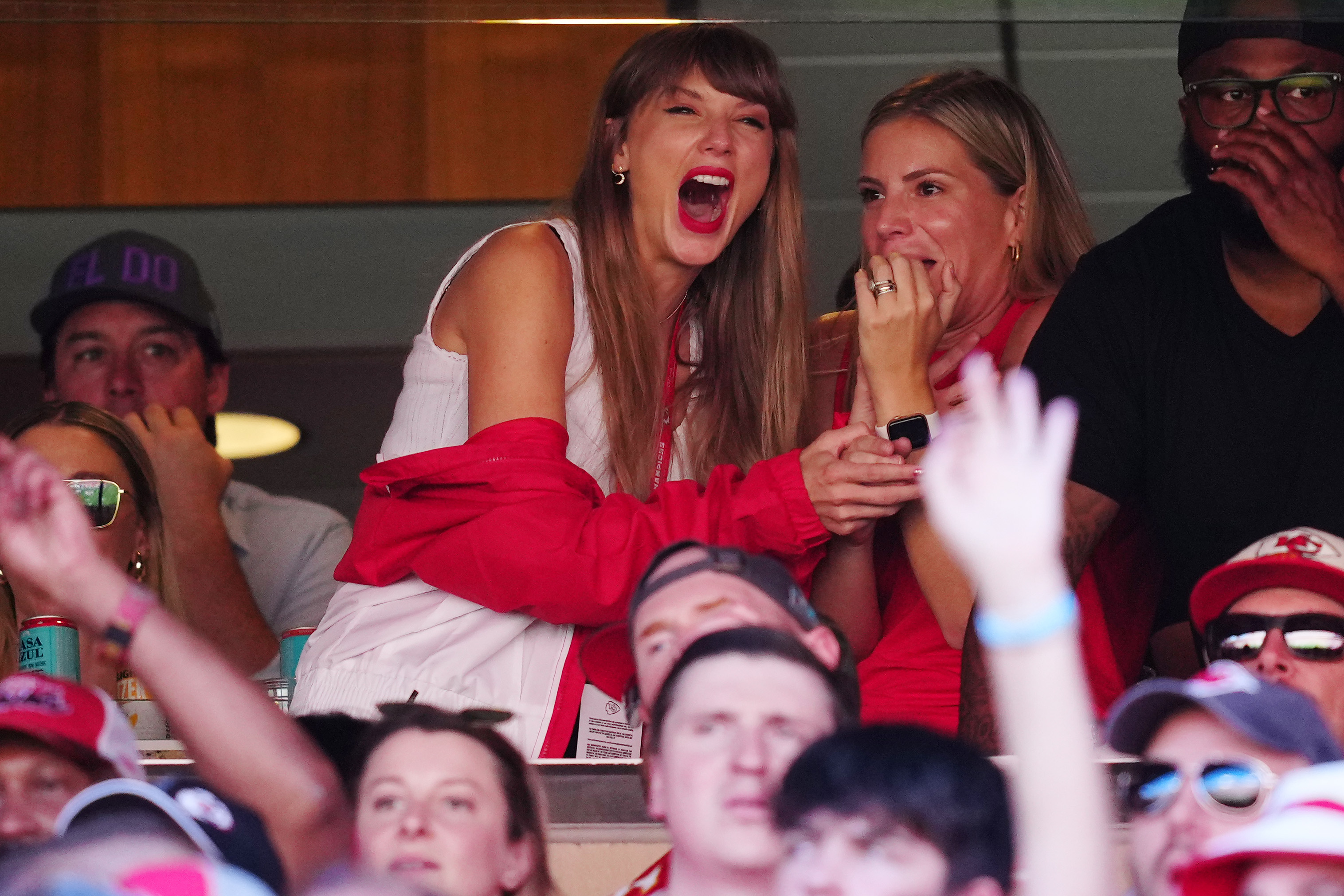 "And then we just slid off in the getaway car at the end," Travis said in an apparent reference to one of Taylor's songs. "Shout out to Taylor for coming through and seeing me rock the stage!"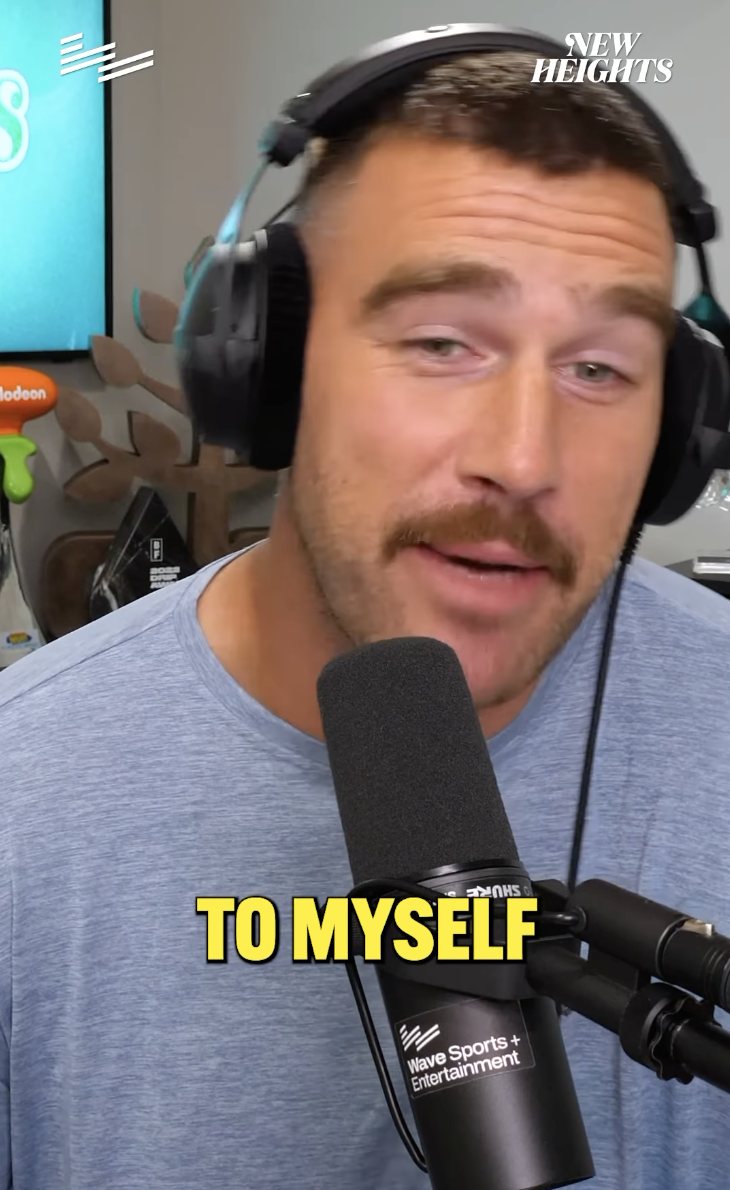 Jason then brought up the fact that sales of Travis's football jersey are currently up a reported 400%, and Travis couldn't hide his shock. He said: "400%,Jesus! Sounds like the Swifties are also part of Chiefs Kingdom."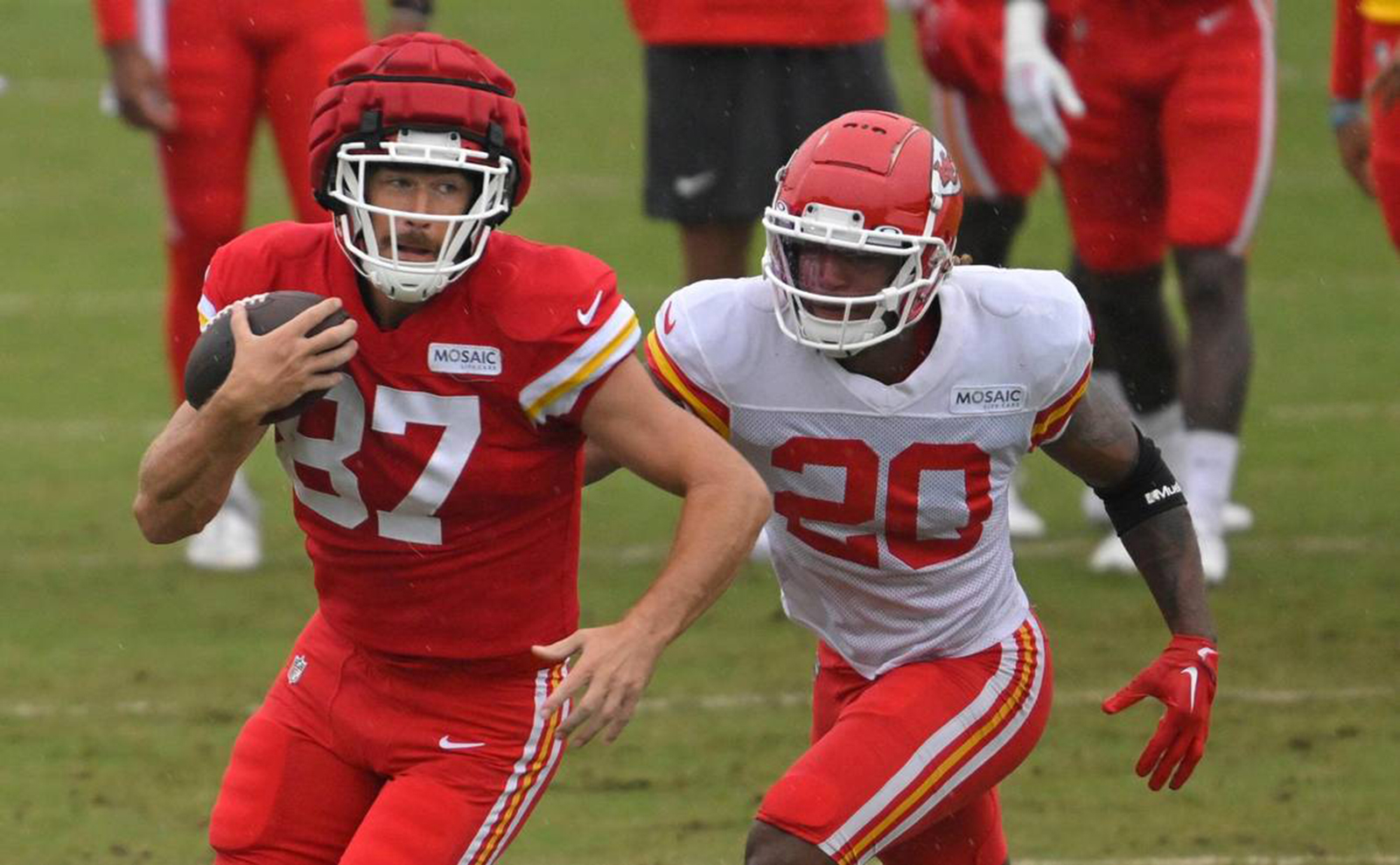 He went on to address what other people have been saying about him and Taylor, including his team's coach, Andy Reid, taking the credit for setting them up.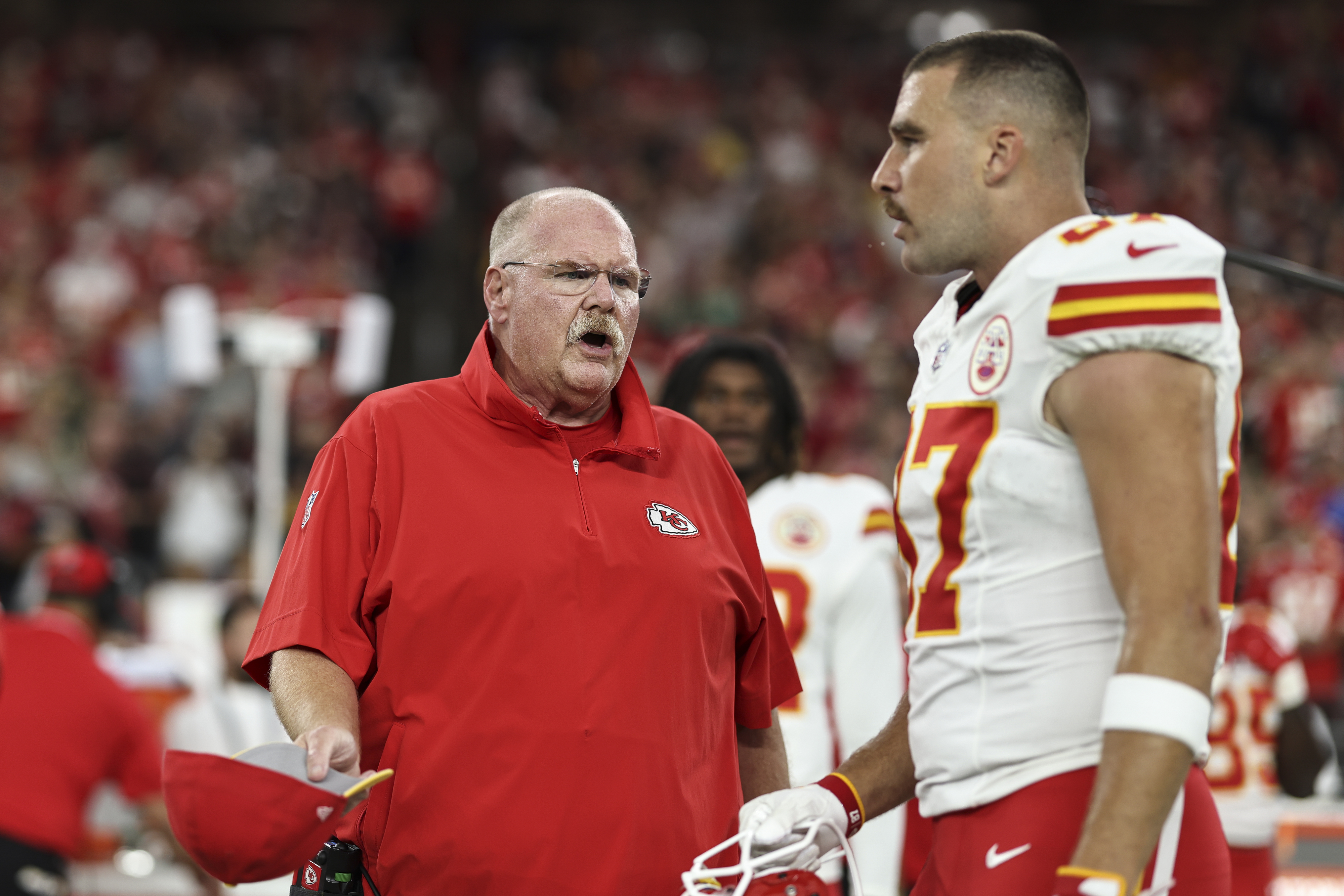 "You've got Coach Reid telling everybody he's cupid and he's been manifesting this the whole time," Travis laughed. "I don't even know how to answer that; I know that he had met the Swift family before so I don't know, he could have been in the background the whole time! Shout out to Coach Reid."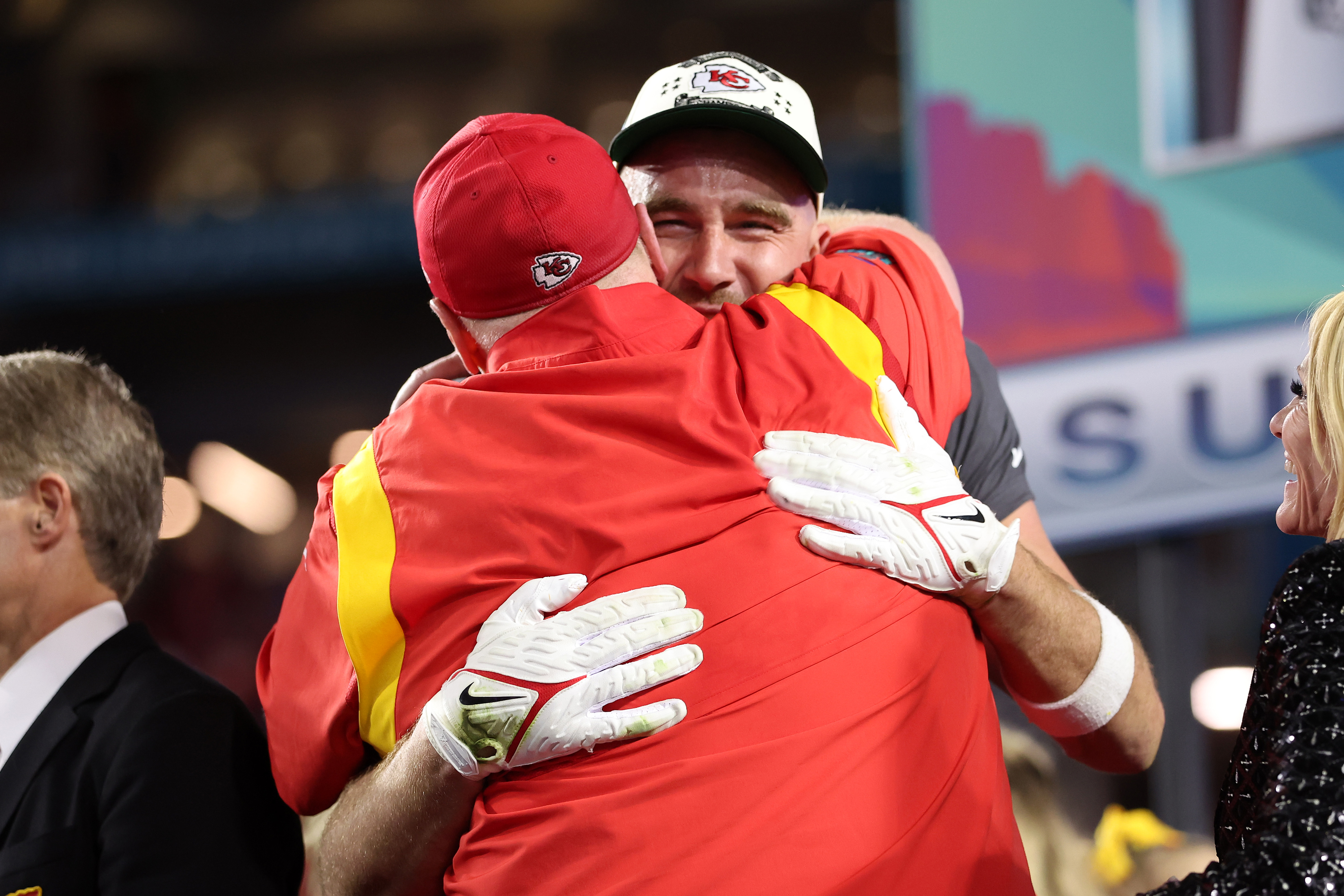 He also acknowledged his teammate Pat Mahomes's claim that he set Travis up for a touchdown because he knew that Taylor was in attendance. Travis joked: "Getting me a touchdown for all the Swifties watching, thanks Pat for giving me that platform!"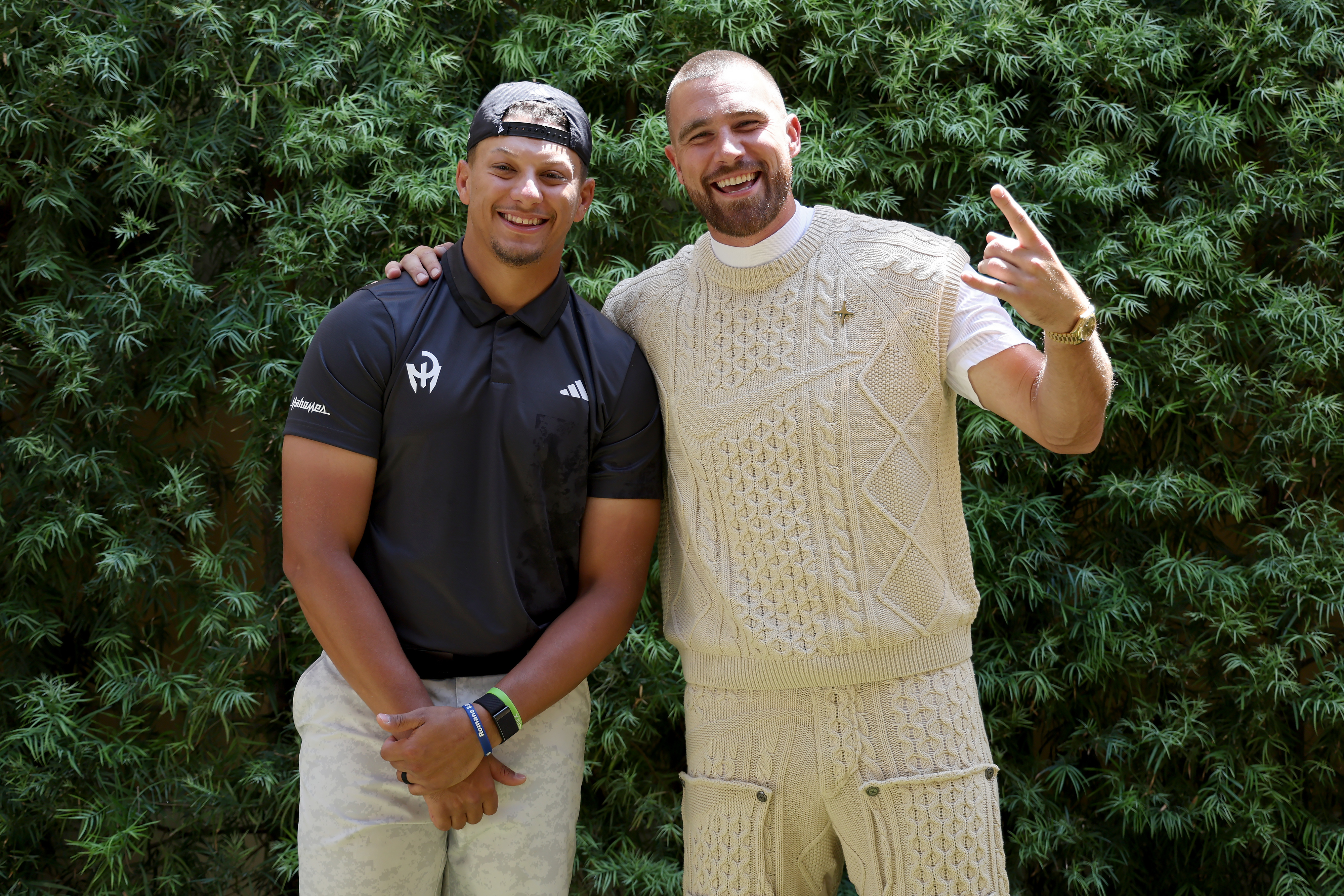 Jason then got serious, asking: "So this has been in the rumor mill for quite some time and I think we've been debating bringing these rumors up on the podcast or talking about it all, and I think you clearly have wanted to keep this thing a little less public — do you have anything you want to say?"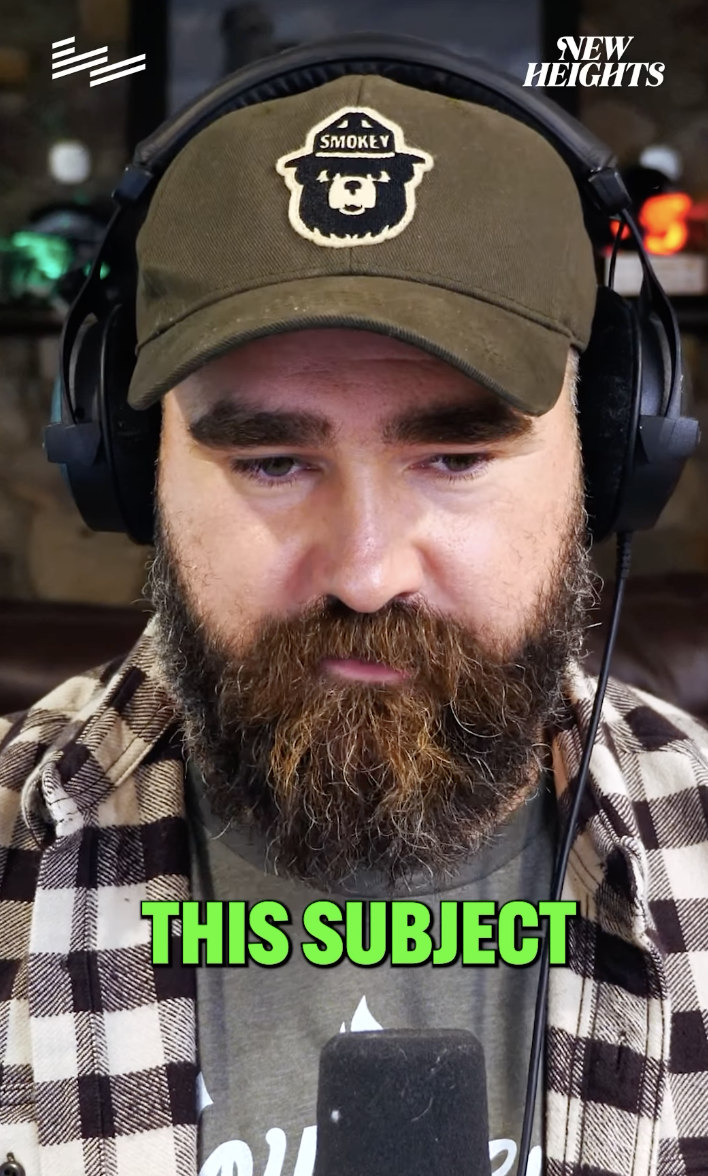 "I know I brought all this attention to me, I'm the one who did the friendship bracelet thing, told everyone how butthurt I was I didn't get to meet Taylor," Travis acknowledged. "You know what I mean, you miss 100% of the shots you don't take!"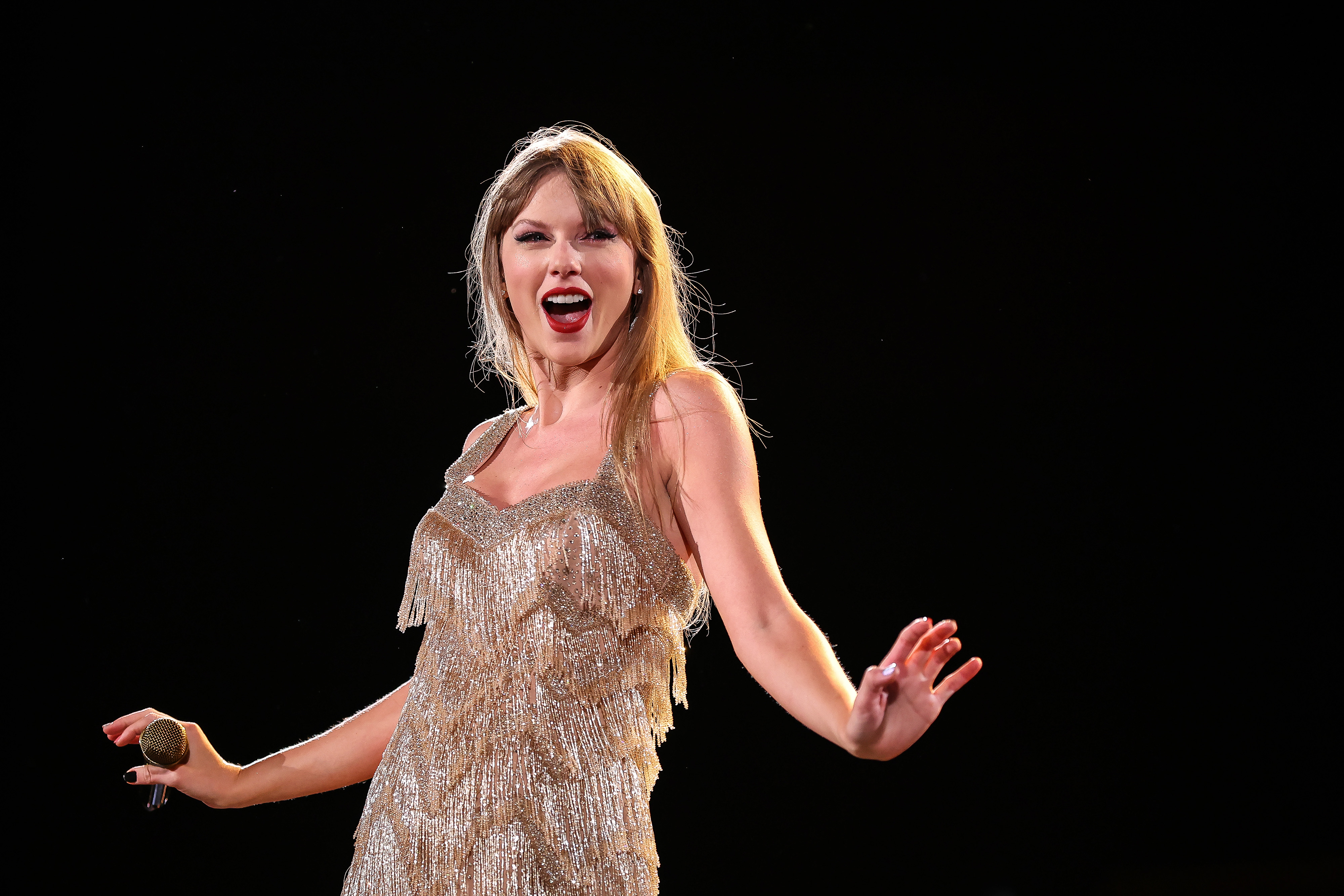 But he then warned that he will probably dial back how much he talks about Taylor going forward.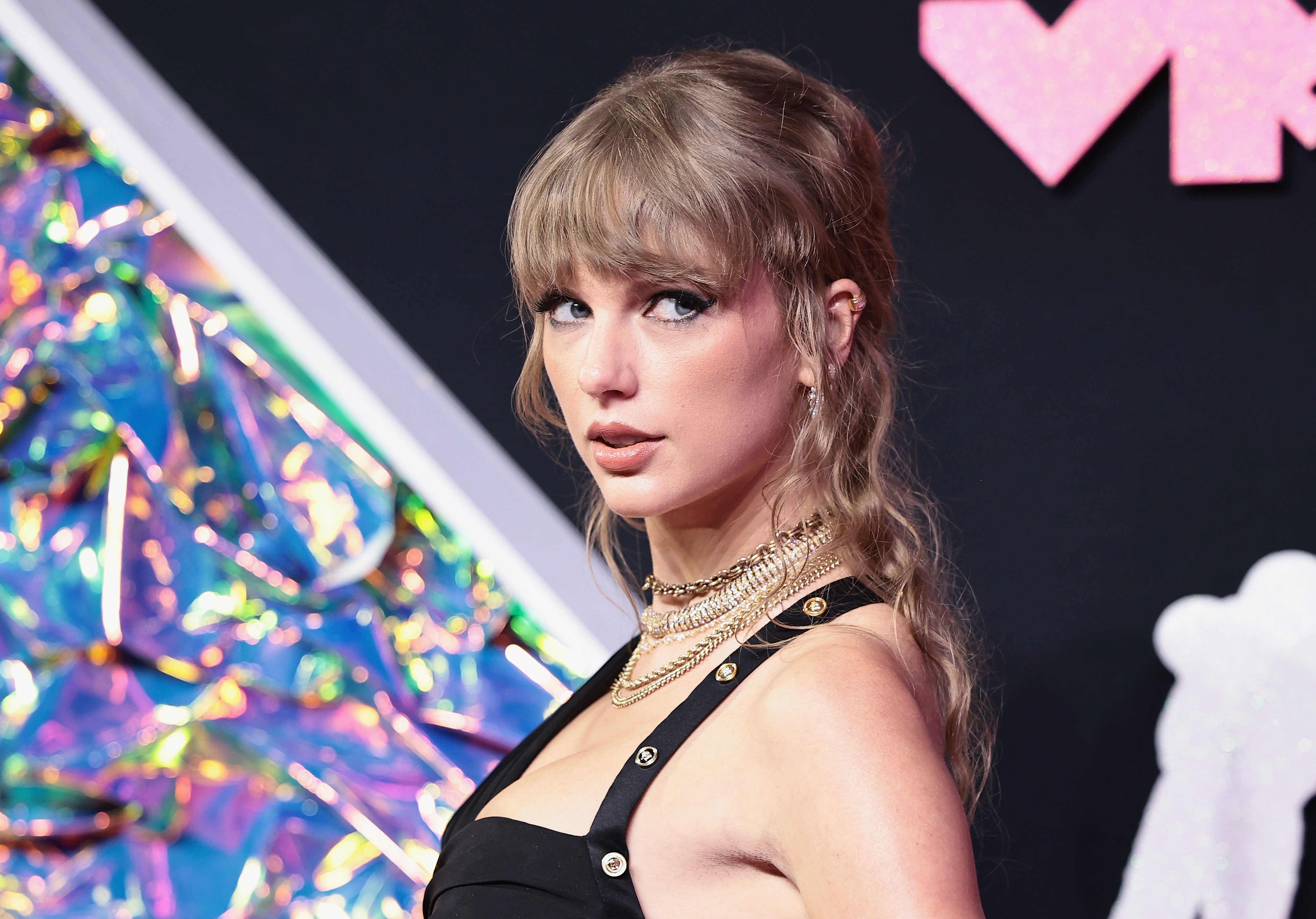 "I think what's real is, this is my personal life," he explained. "And I want to respect both of our lives. She's not in the media as much as I am, doing this show every single week."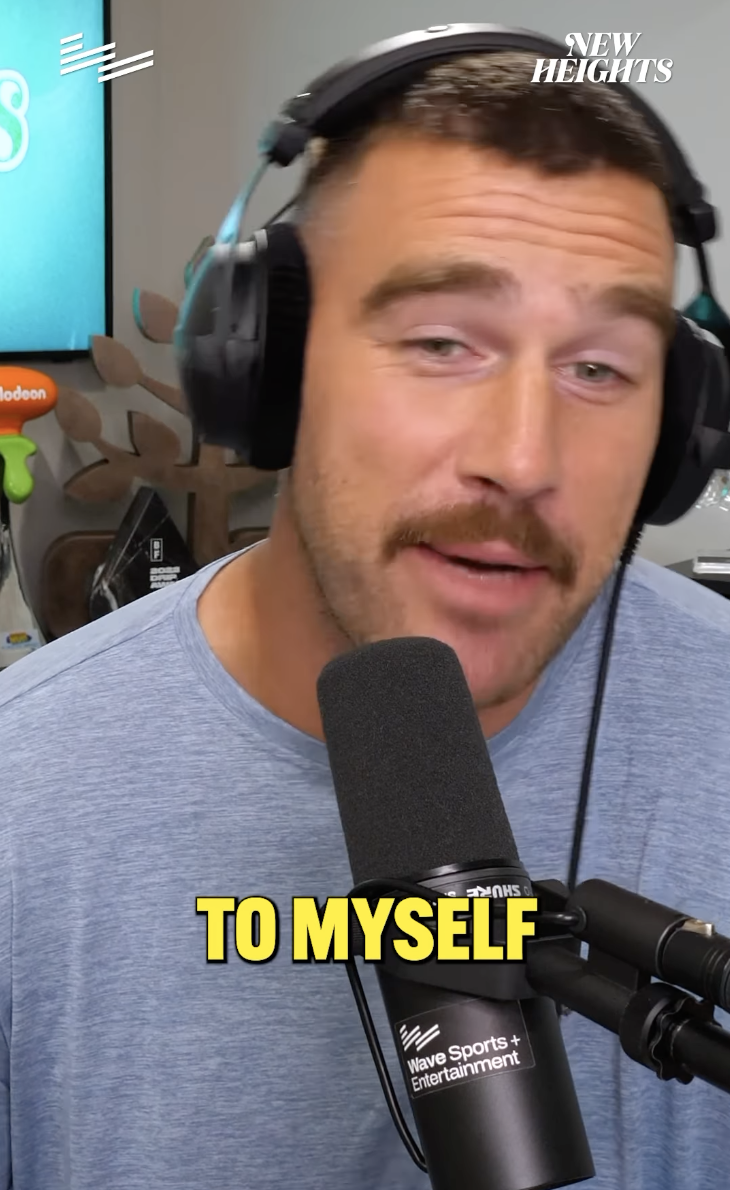 "I'm enjoying life, and I sure as hell enjoyed this week," Travis concluded. "So everything moving forward… I think talking about sports will have to be kind of where I keep it."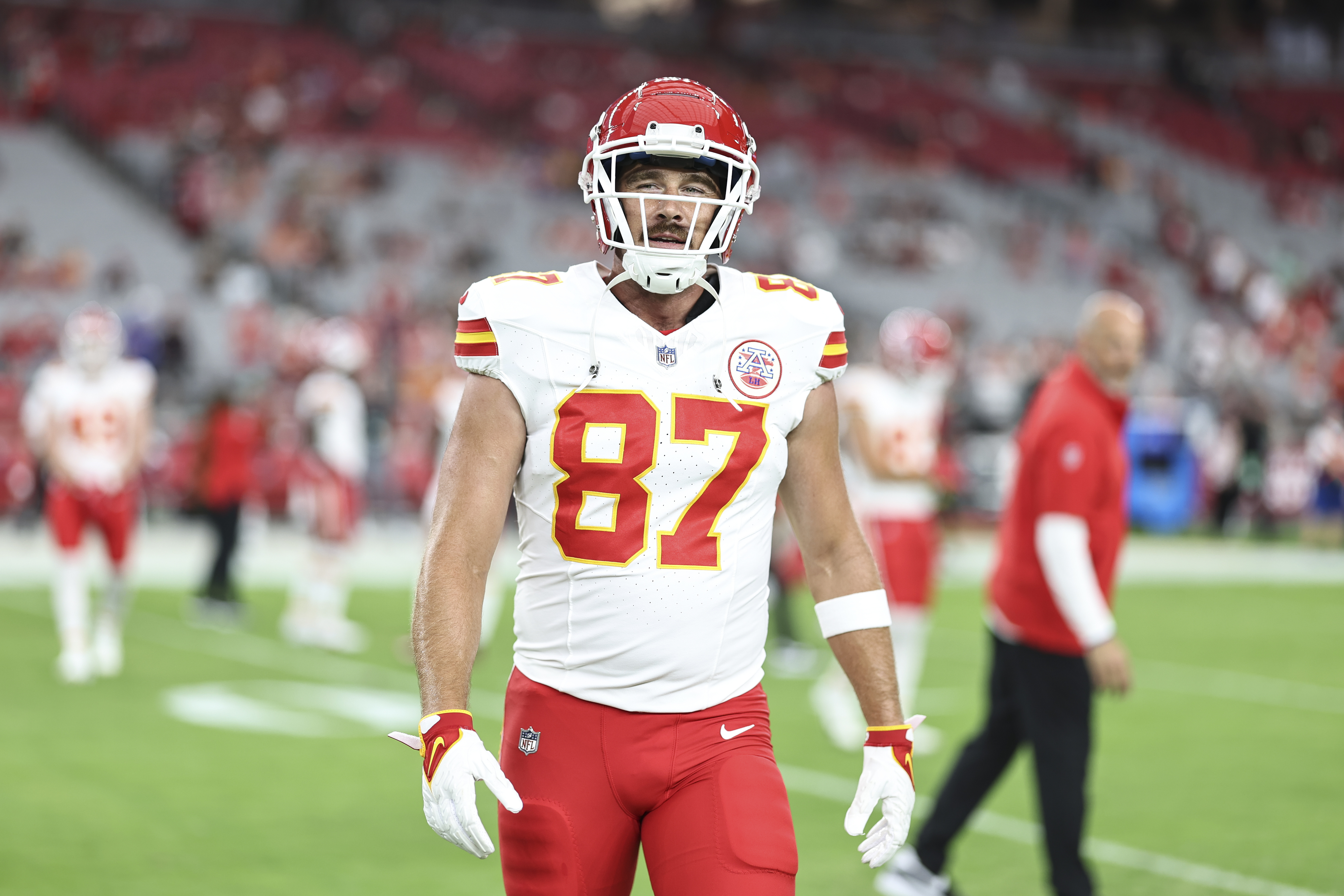 Travis and Jason then did a dedicated Q&A about football that was exclusively made up of questions that had been sent in by Taylor's fans, who didn't know anything about the sport.