As you are probably aware by now, Hailey Bieber and Selena Gomez's long-running feud exploded once again last week thanks to some shady social media activity.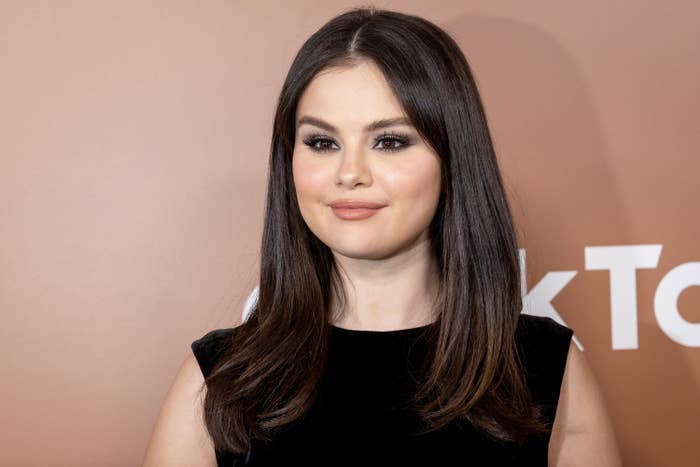 The pair have been at the center of a rumored rivalry since 2018, when Hailey married Selena's long-term on-again, off-again ex Justin Bieber just six months after their breakup.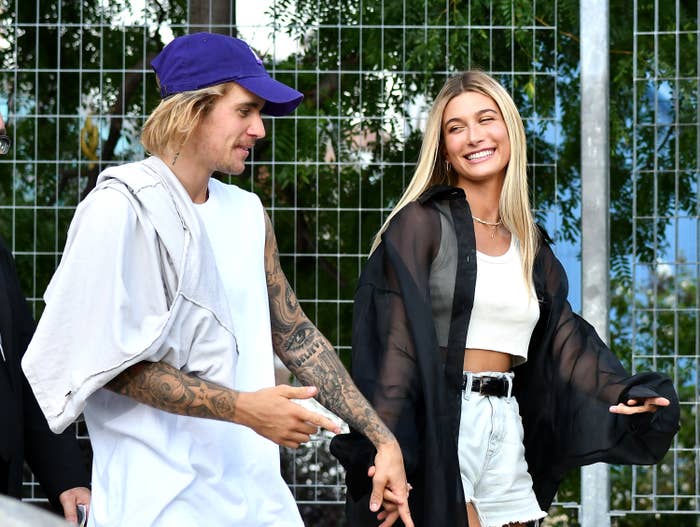 And the stars' antics have done little to dispel the situation, with Hailey and her best friend Kylie Jenner accused of being "mean girls" toward Selena on Instagram last Tuesday.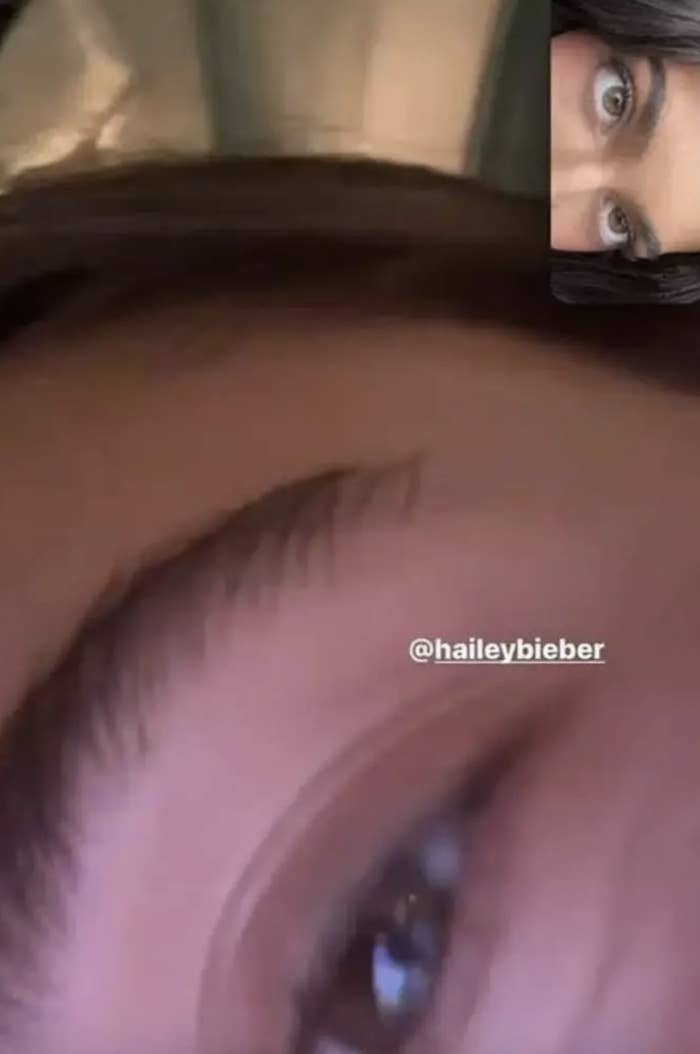 At the time, both Kylie and Selena commented to deny that there was any ill feeling between them. But later in the week, Selena ended up taking a break from social media after she was accused of making needless digs at Hailey.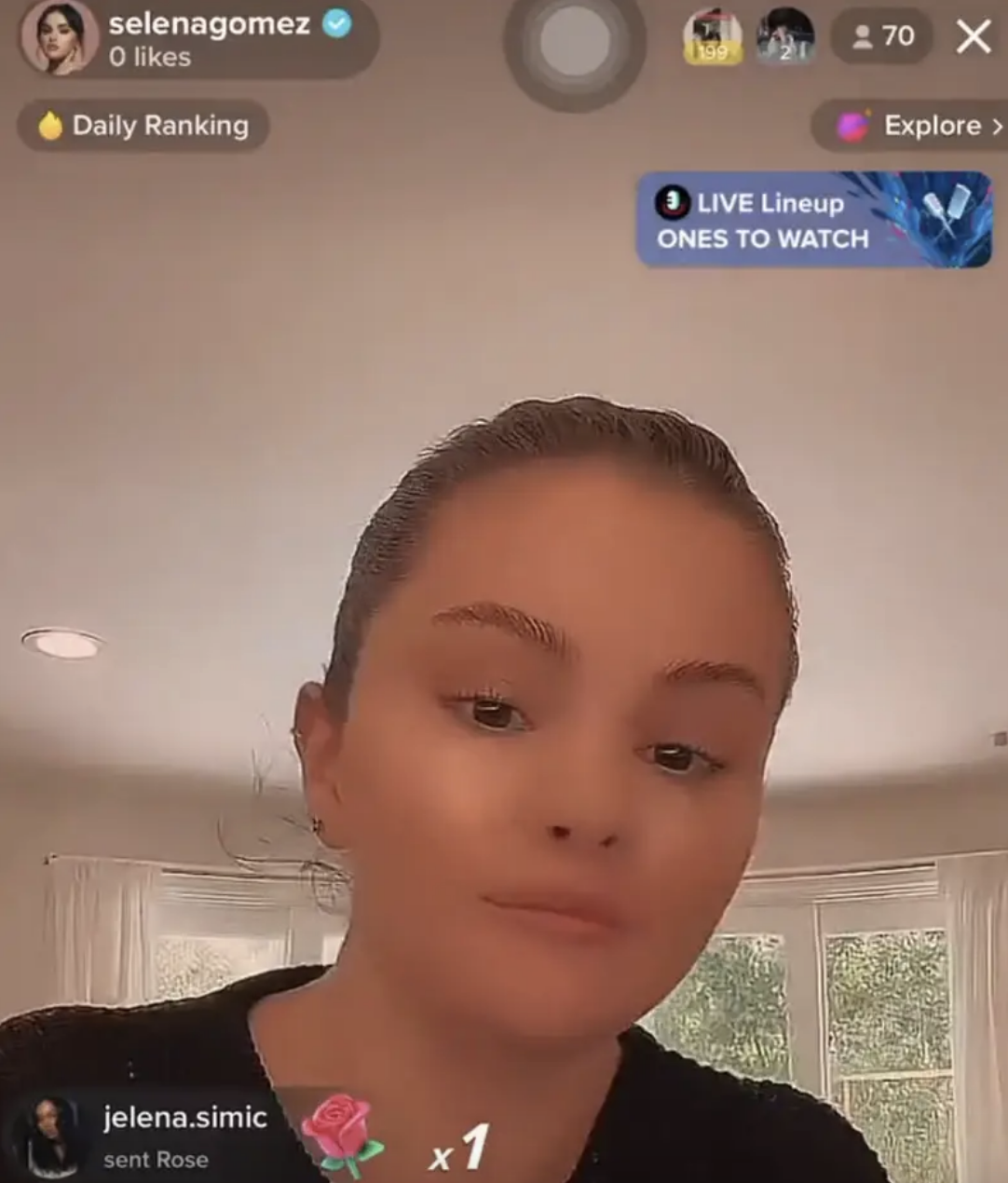 People noted that Selena had sent her love to a fan who had uploaded a TikTok that was negative about Hailey, and she also commented on a resurfaced video of the star from 2017.
In the clip, Hailey can be seen pretending to gag when Selena's BFF Taylor Swift is mentioned. Despite the incident happening almost six years ago, Selena took it upon herself to defend Taylor.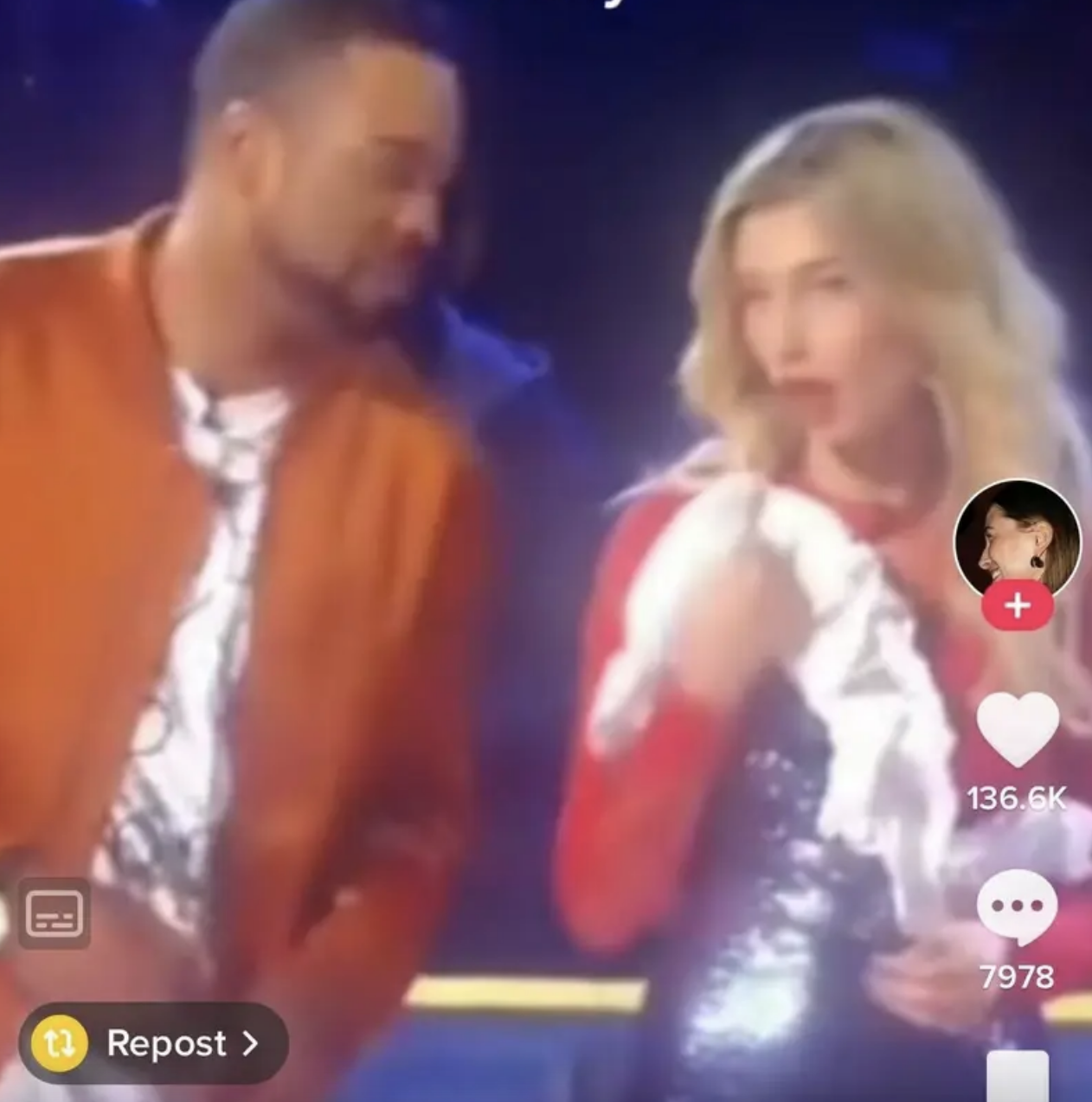 "So sorry, my best friend is and continues to be one of the best in the game," she commented on the post.

And this isn't the only way that Taylor has become a part of the Hailey/Selena narrative, with the most recent drama sparking renewed interest in a fan theory that one of Taylor's most recent songs is about Selena's relationship with Justin.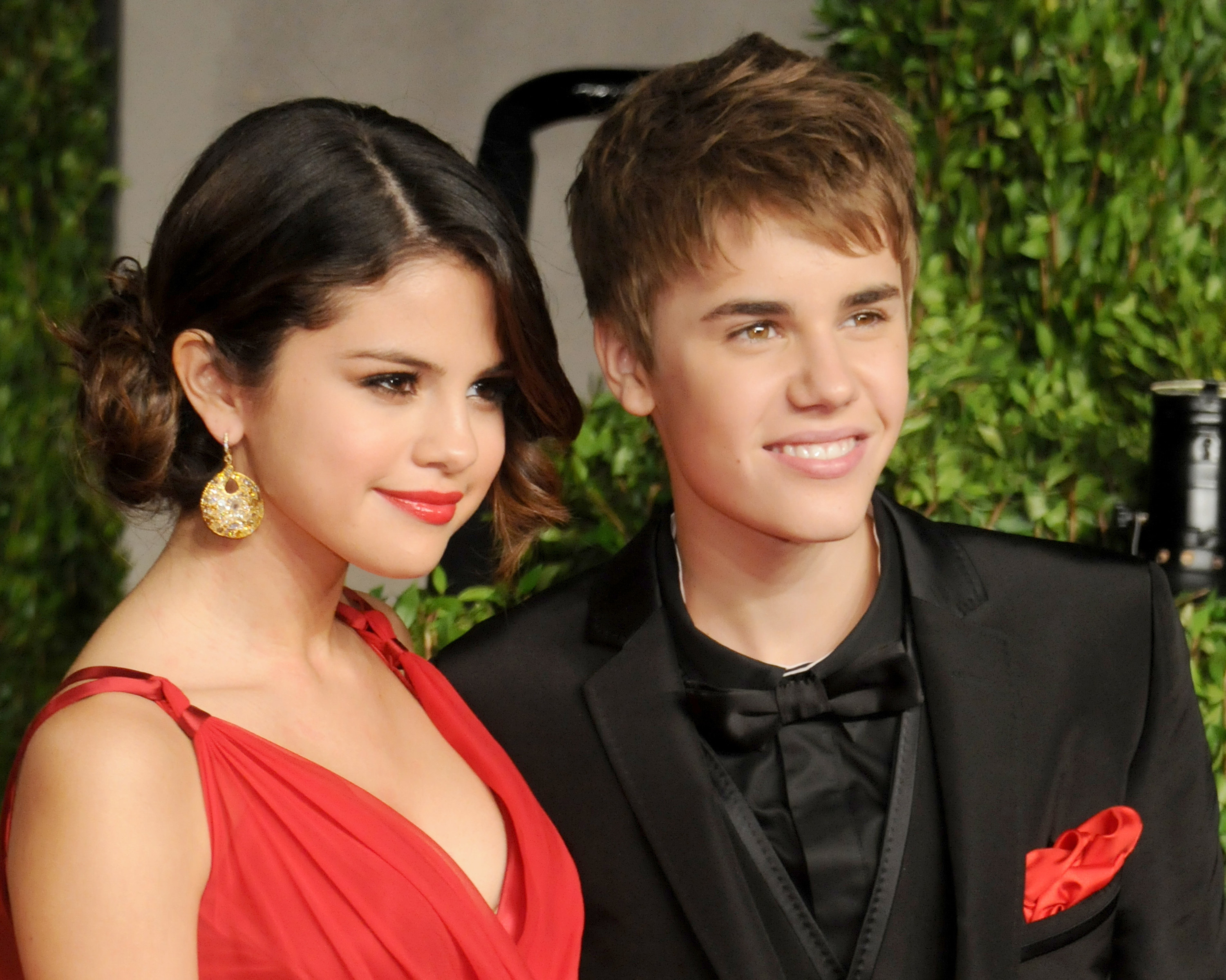 But first, a bit of background.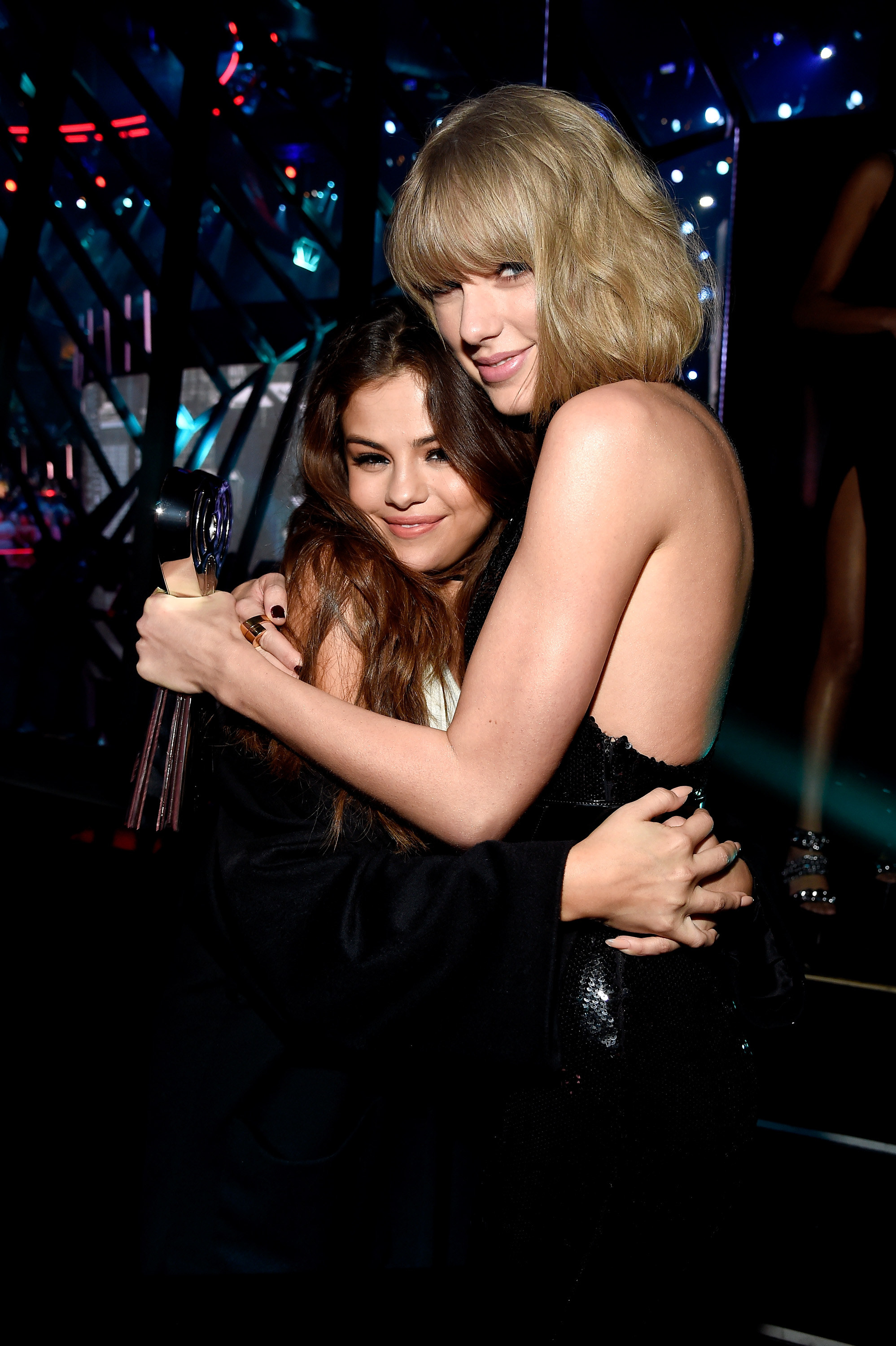 Selena and Taylor first met in 2008 when they were both dating a Jonas brother — Selena was with Nick Jonas and Taylor with Joe Jonas. They hit it off right away and their friendship ended up lasting way longer than either of their relationships with the siblings.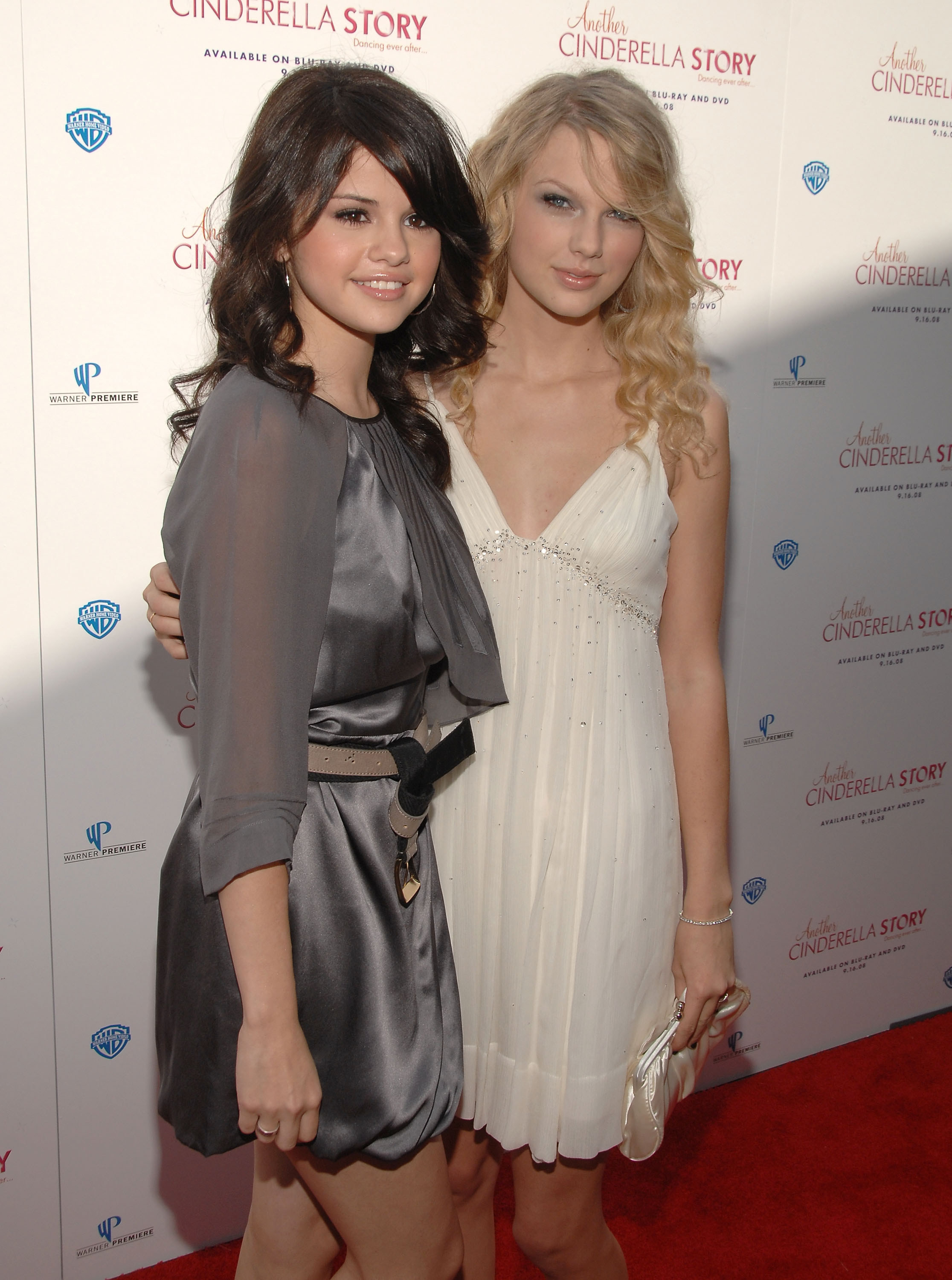 As a result, the two women were already firm friends when Selena first went public with Justin in early 2011. Initially, Taylor seemed supportive of their romance and was seen sitting alongside the new couple at award ceremonies, but her feelings soon changed.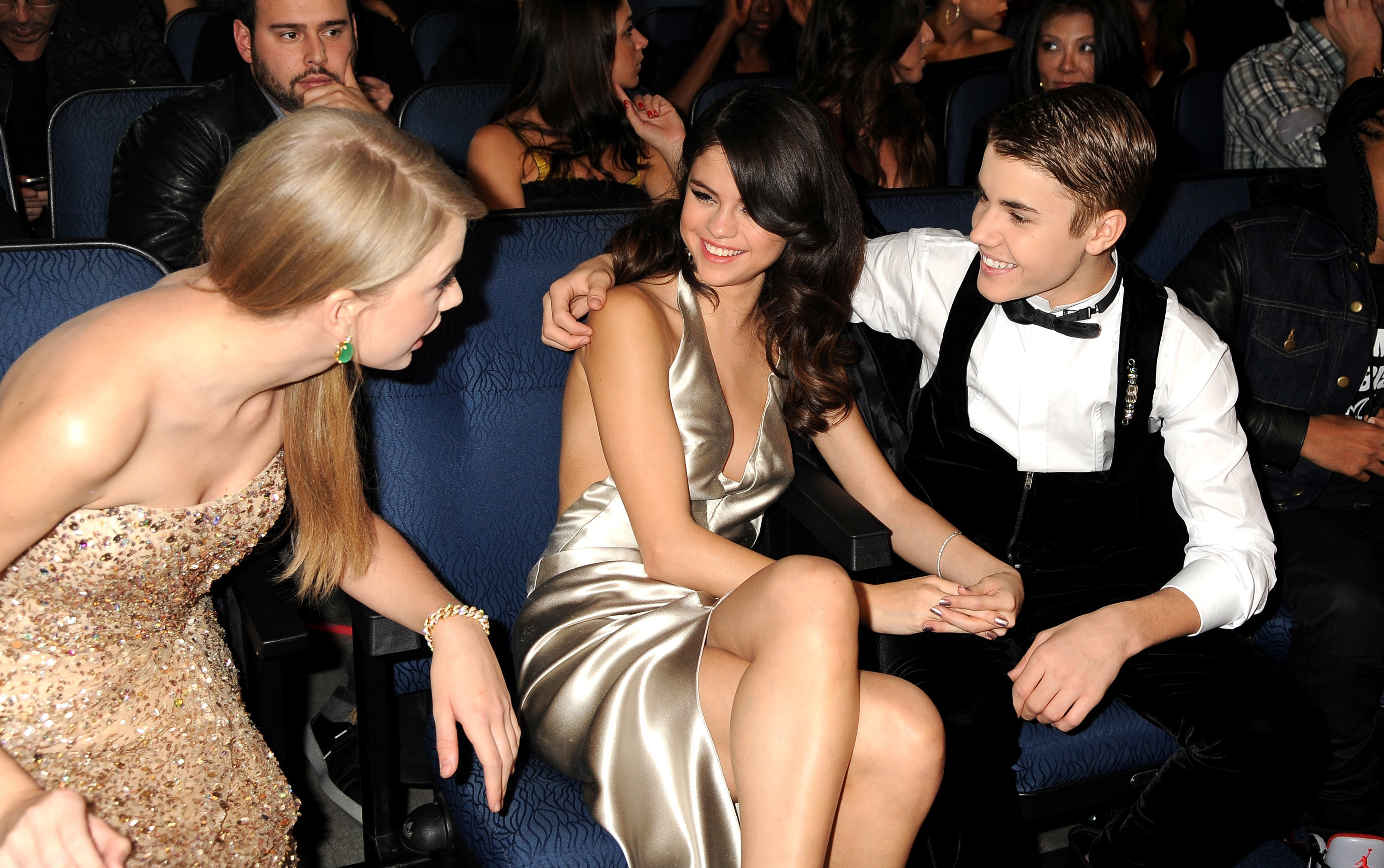 At the 2013 Billboard Music Awards, Taylor was caught on camera as she pulled a face when she spotted Selena and Justin kissing in a busy backstage corridor.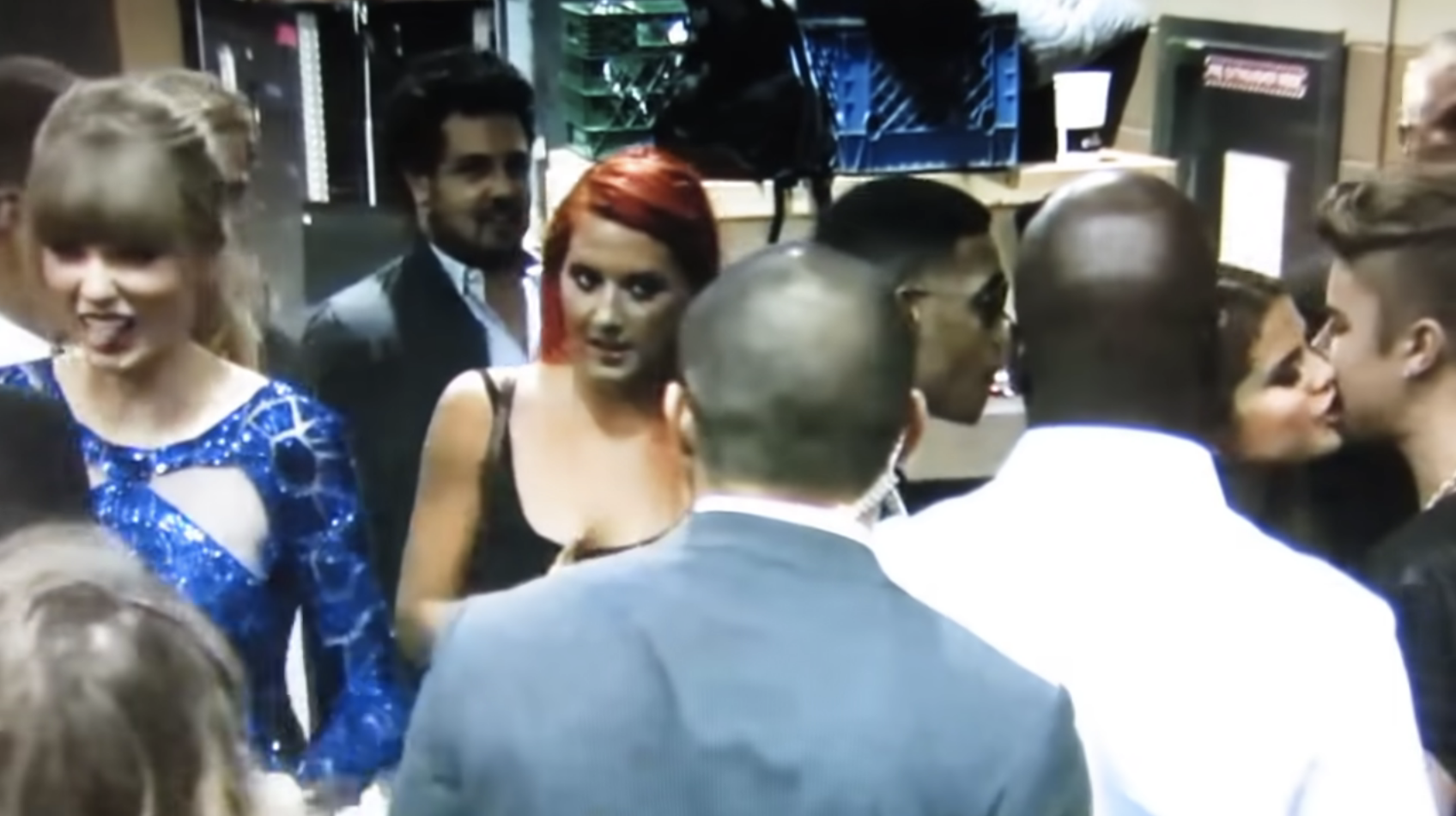 This was no doubt due to the fact that Justin and Selena had broken up just a few months earlier, with it speculated at the time that he had cheated on the pop star.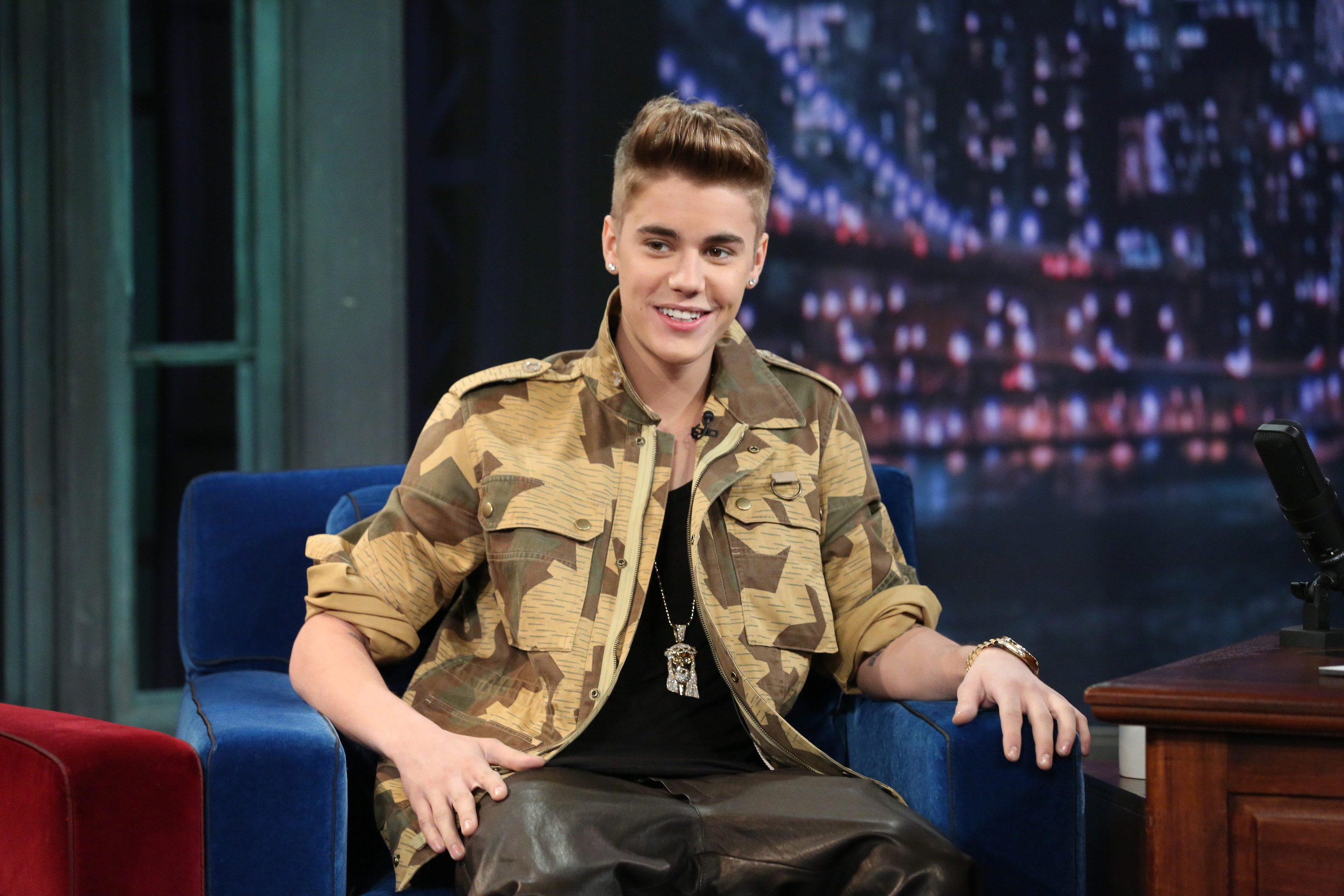 As if her disgusted facial expression wasn't enough, Taylor requested another question when she was asked her thoughts on Justin winning the Milestone Award at the same ceremony.
She was then asked what she and Selena were whispering about as Justin accepted one of his awards, and Taylor once again hinted at her disapproval of Justin as she replied: "Oh, you do not want to know! You do not want to open that can of worms."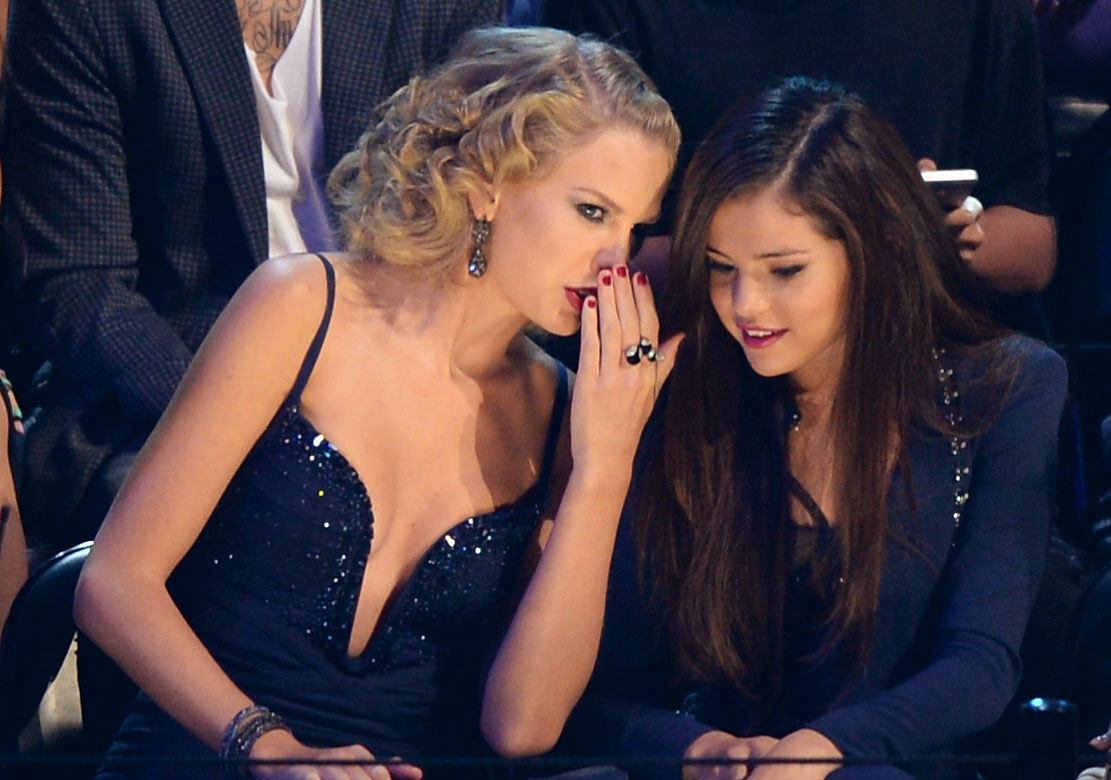 Despite this obvious ill feeling toward her bestie's beau, Taylor remained a supportive friend to Selena throughout her tumultuous relationship. Two months after her 2018 split from Justin, Selena said of her friend: "This person has never ever judged a single decision I've made. She's always met me where I've been."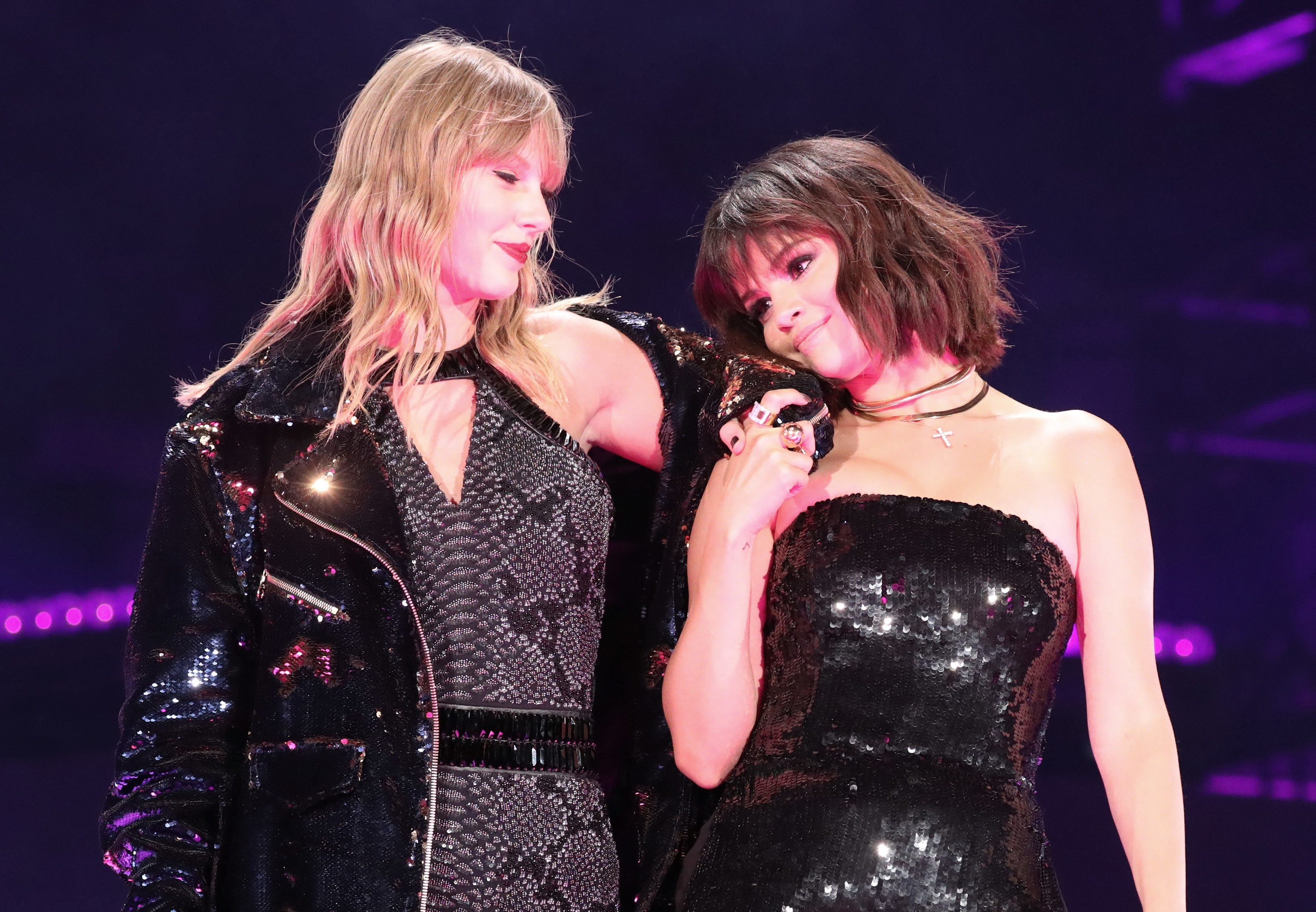 And when Taylor released her 10th studio album, Midnights, in October 2022, there was one song that some immediately associated with Selena and Justin.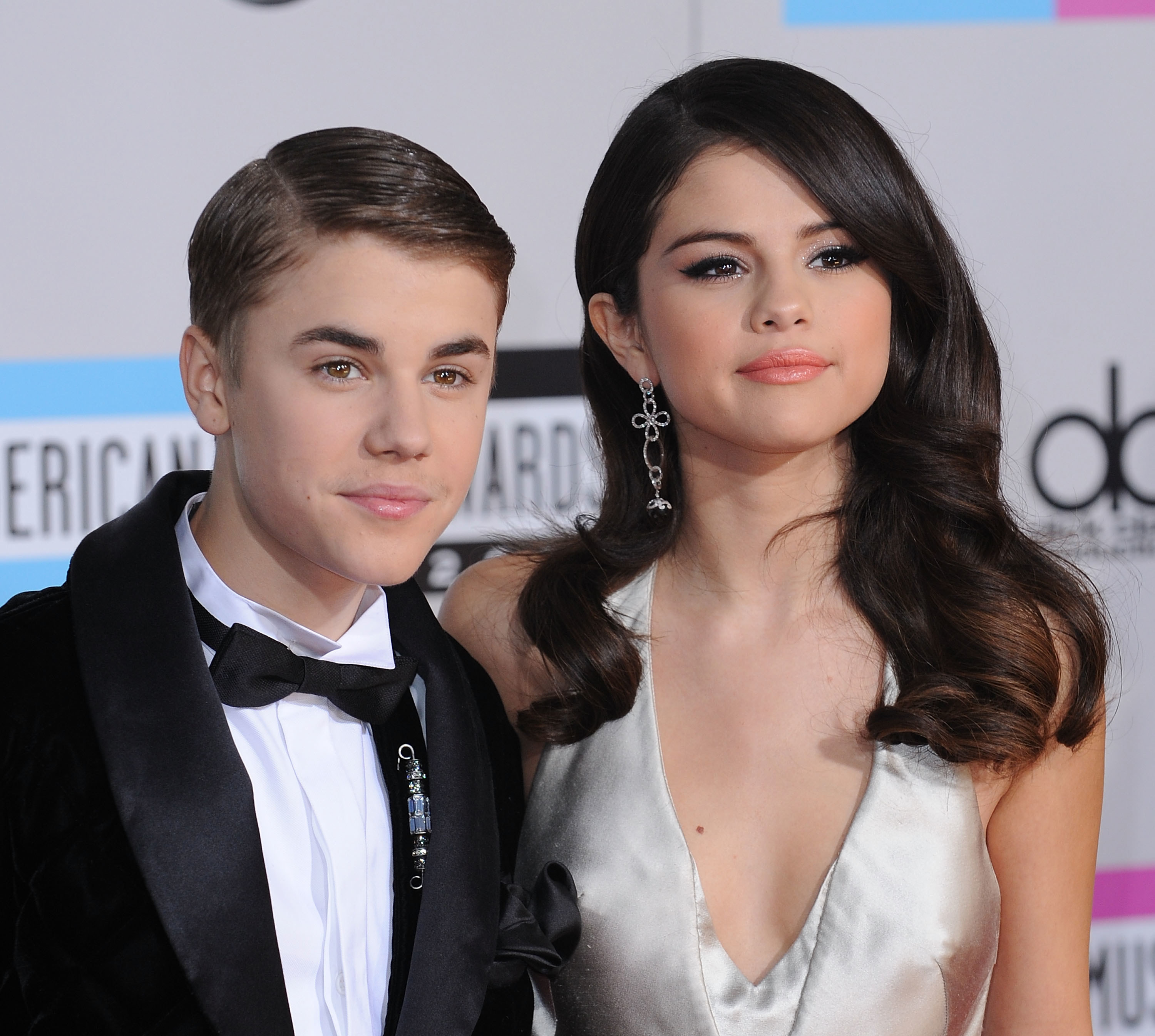 On first listen, fans were confused by the track "Question…?" because while the first verse is told from a first-person perspective, the narrative shifts to third person in the chorus.
The song analyzes a broken relationship and queries how things could have turned out differently between a "good girl" and a "sad boy" who made "wrong choices."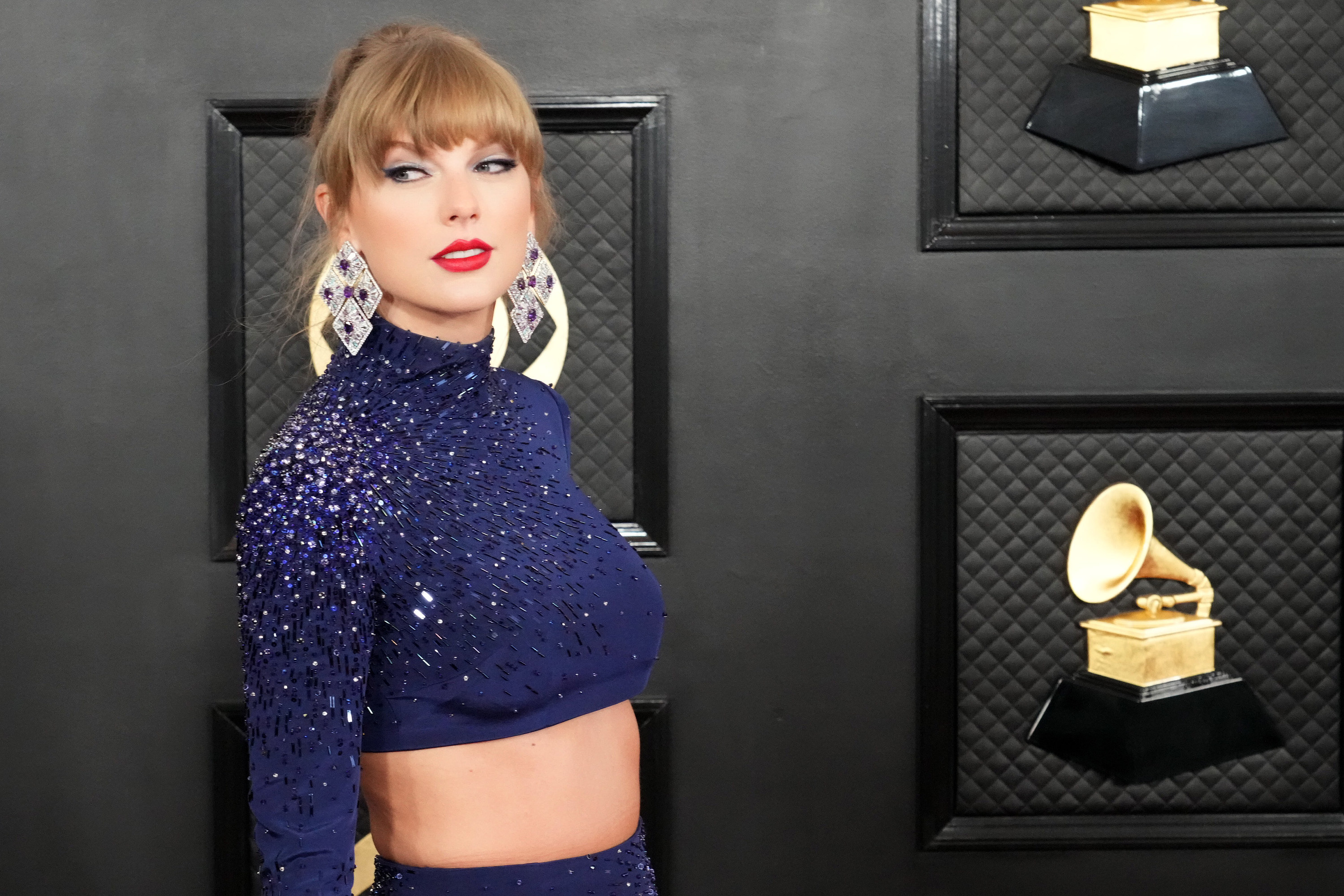 In the chorus, Taylor sings: "Can I ask you a question? Did you ever have someone kiss you in a crowded room / And every single one of your friends was making fun of you / But 15 seconds later they were clapping too? Then what did you do?"

"Did you leave her house in the middle of the night?" she asks. "Did you wish you'd put up more of a fight? / When she said it was too much? / Do you wish you could still touch her? It's just a question."

Fans were caught off-guard by Taylor referring to the girl in this story in third person because it implies that this isn't a confrontation between the star and one of her own ex lovers.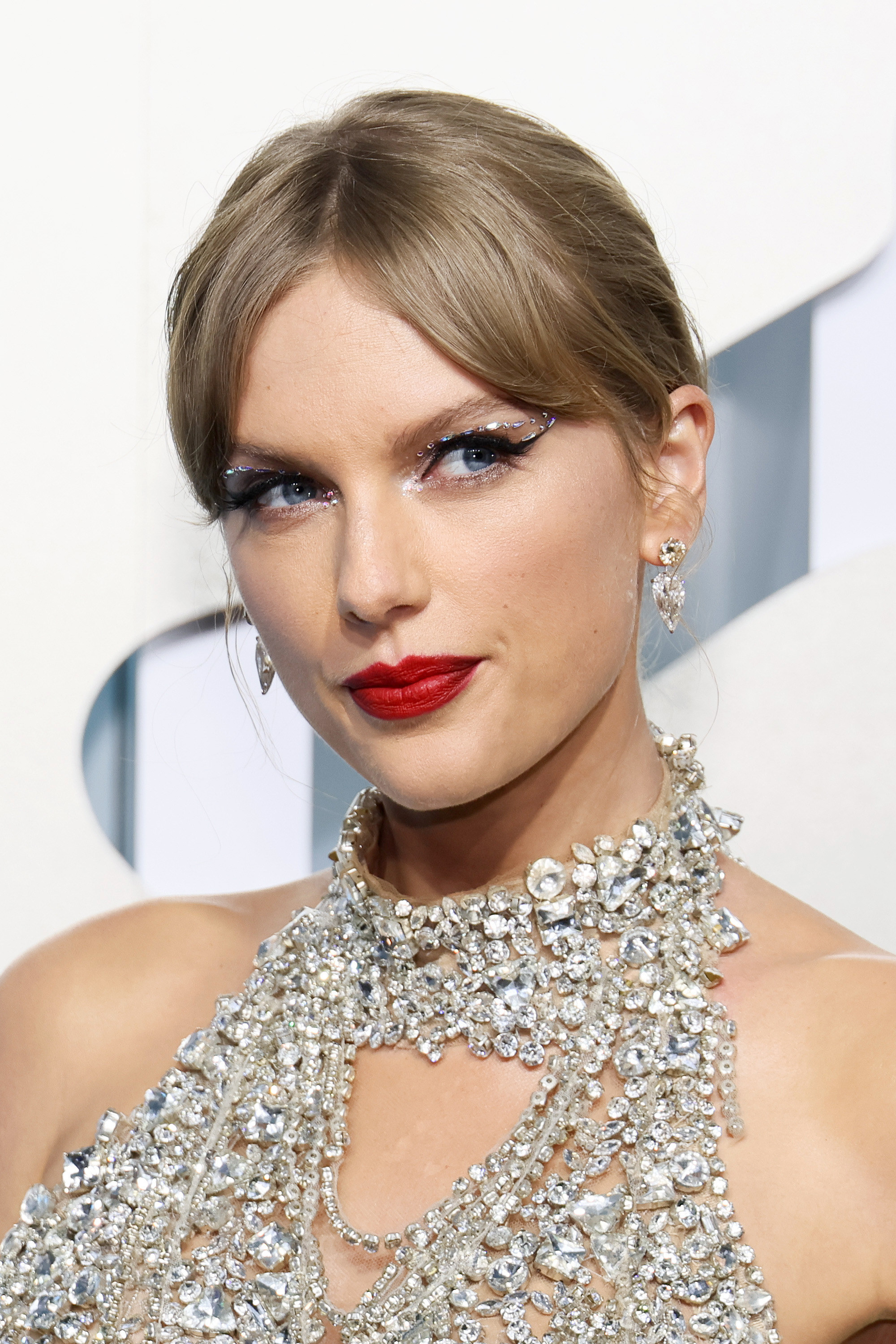 It was then theorized that the chorus is actually her questioning one of her heartbroken friend's exes on their antics, and there are a lot of clues that suggest that this friend is Selena, and the ex Justin.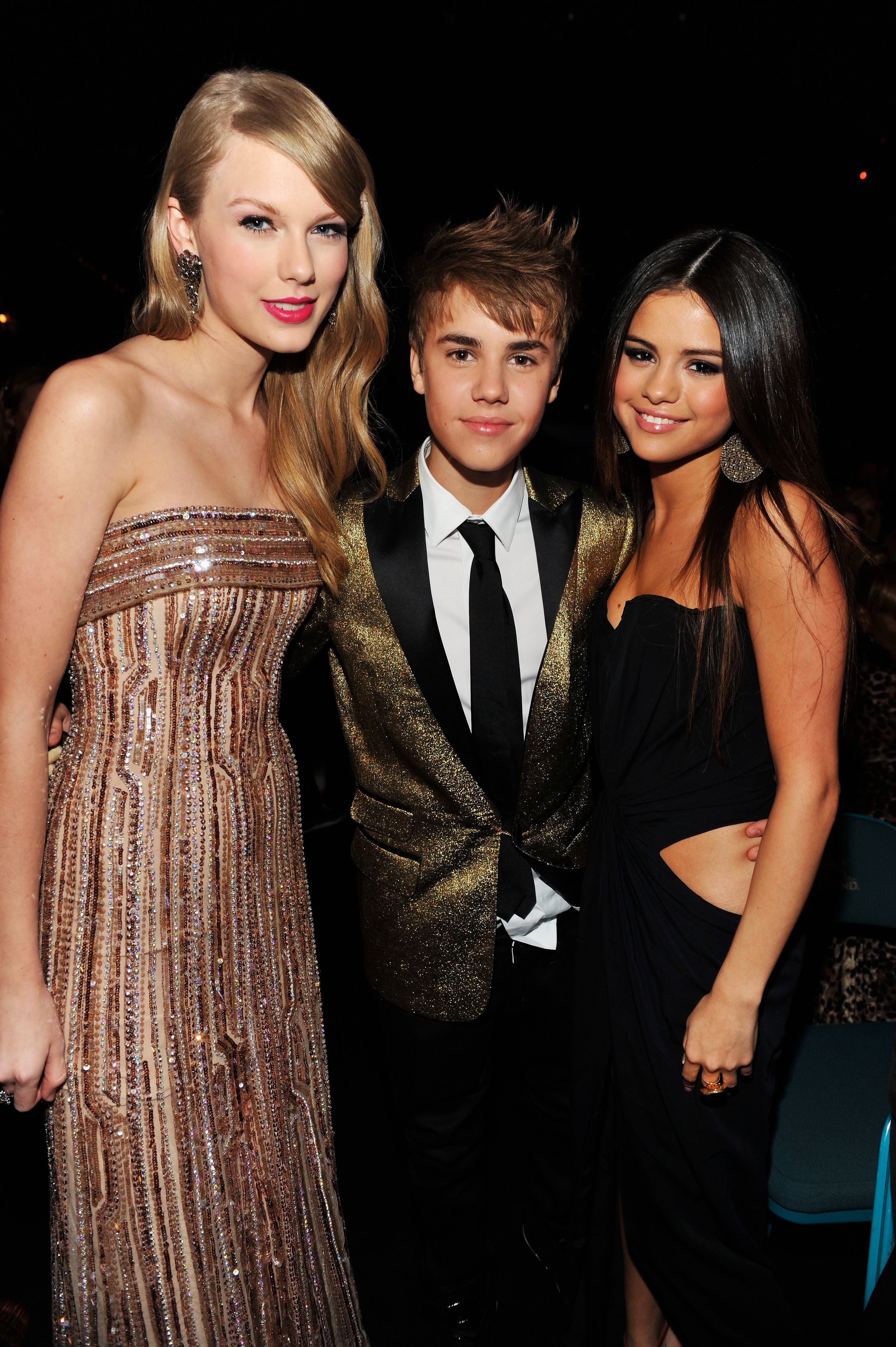 Many people believe the line about friends making fun of the couple kissing in a crowded room to be a reference to Taylor's face-pulling at the 2013 Billboards. Selena performed at the same ceremony, which would account for people applauding her "15 seconds later."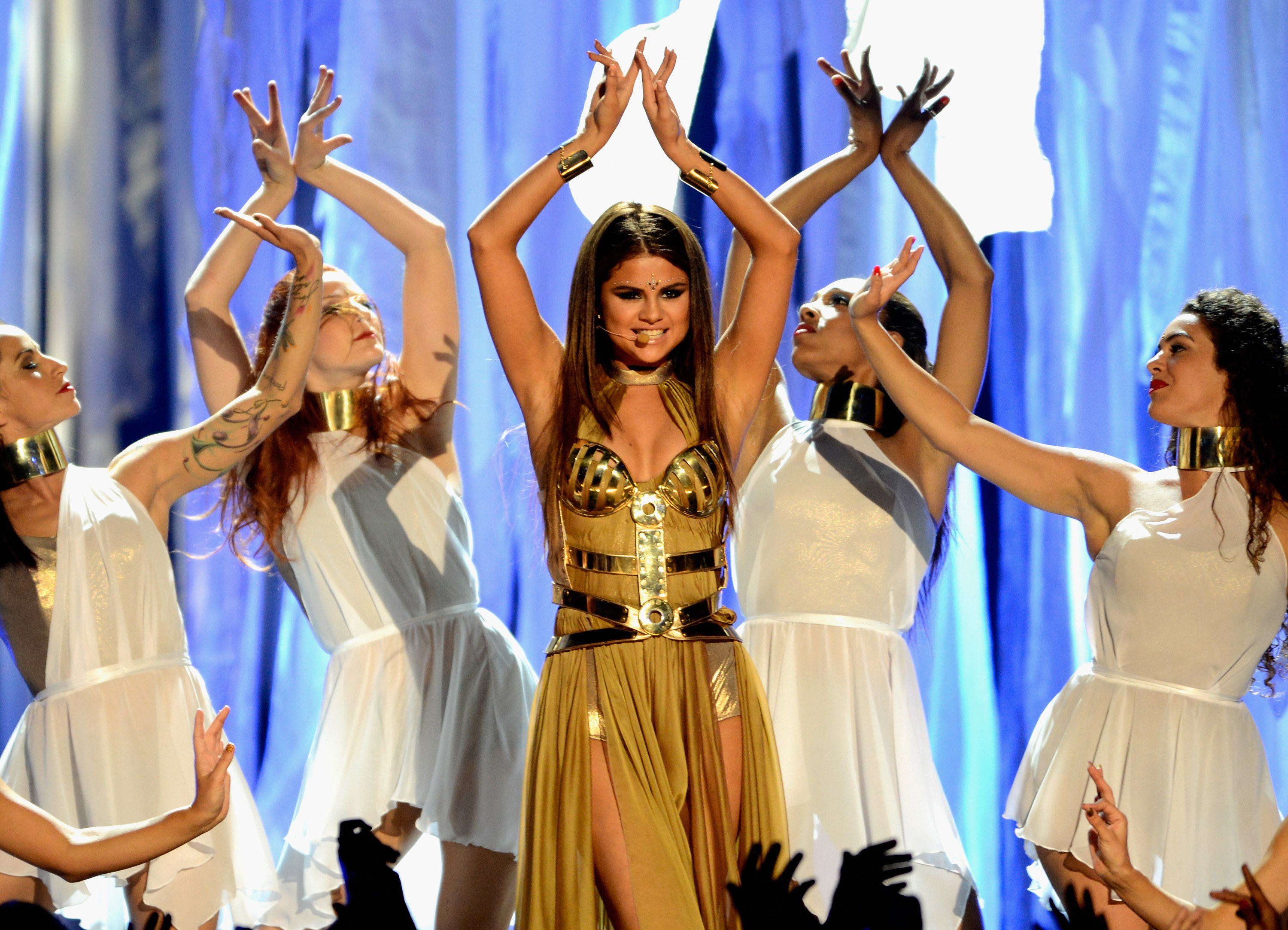 As for leaving "her house in the middle of the night," Justin was famously spotted leaving Selena's home in the early hours of the morning in 2017 — during what ended up being their final attempt at a relationship.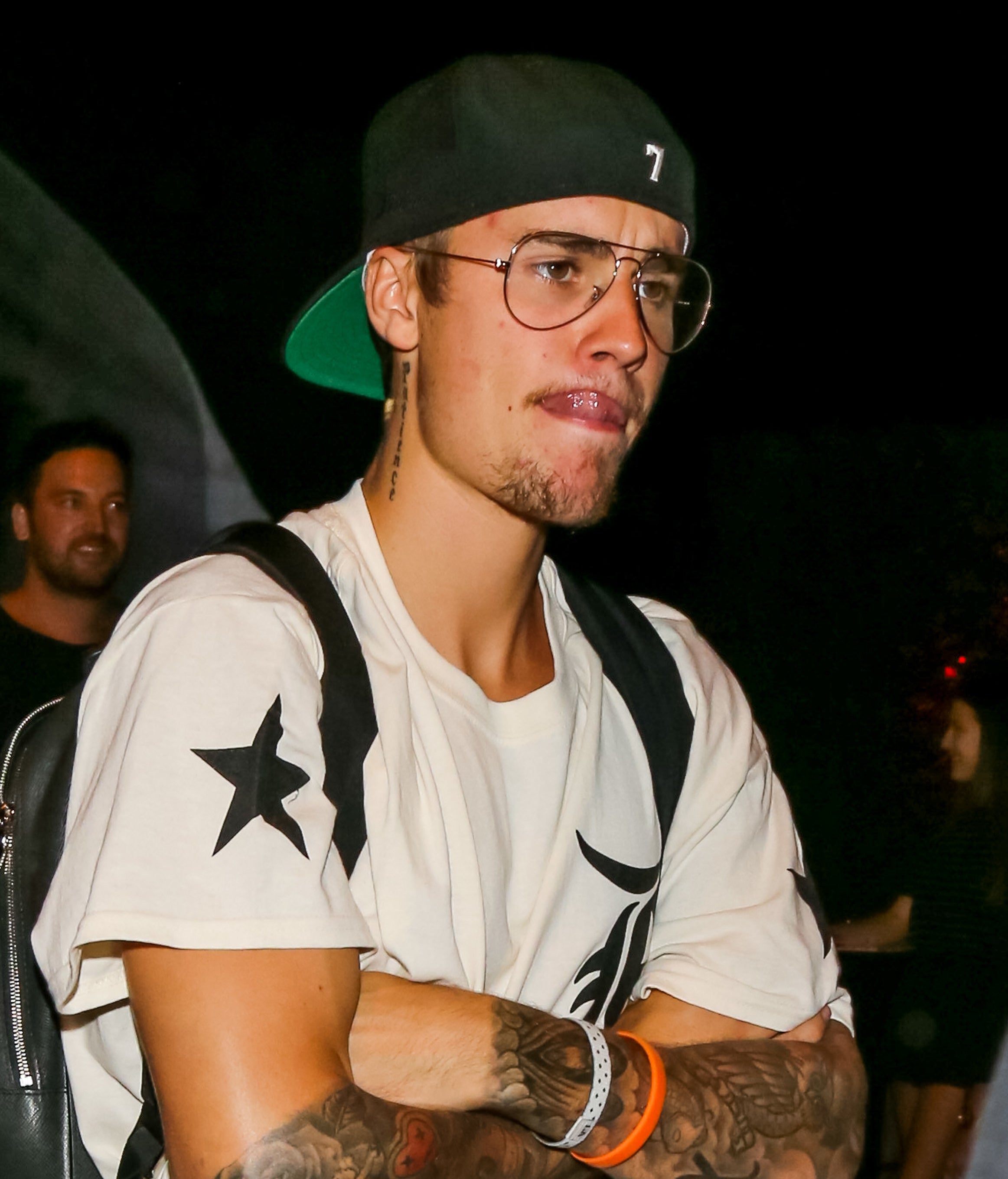 The rest of the chorus can be viewed as Taylor confronting Justin over the way that he handled the breakdown of his and Selena's romance, and her belief that he may regret it.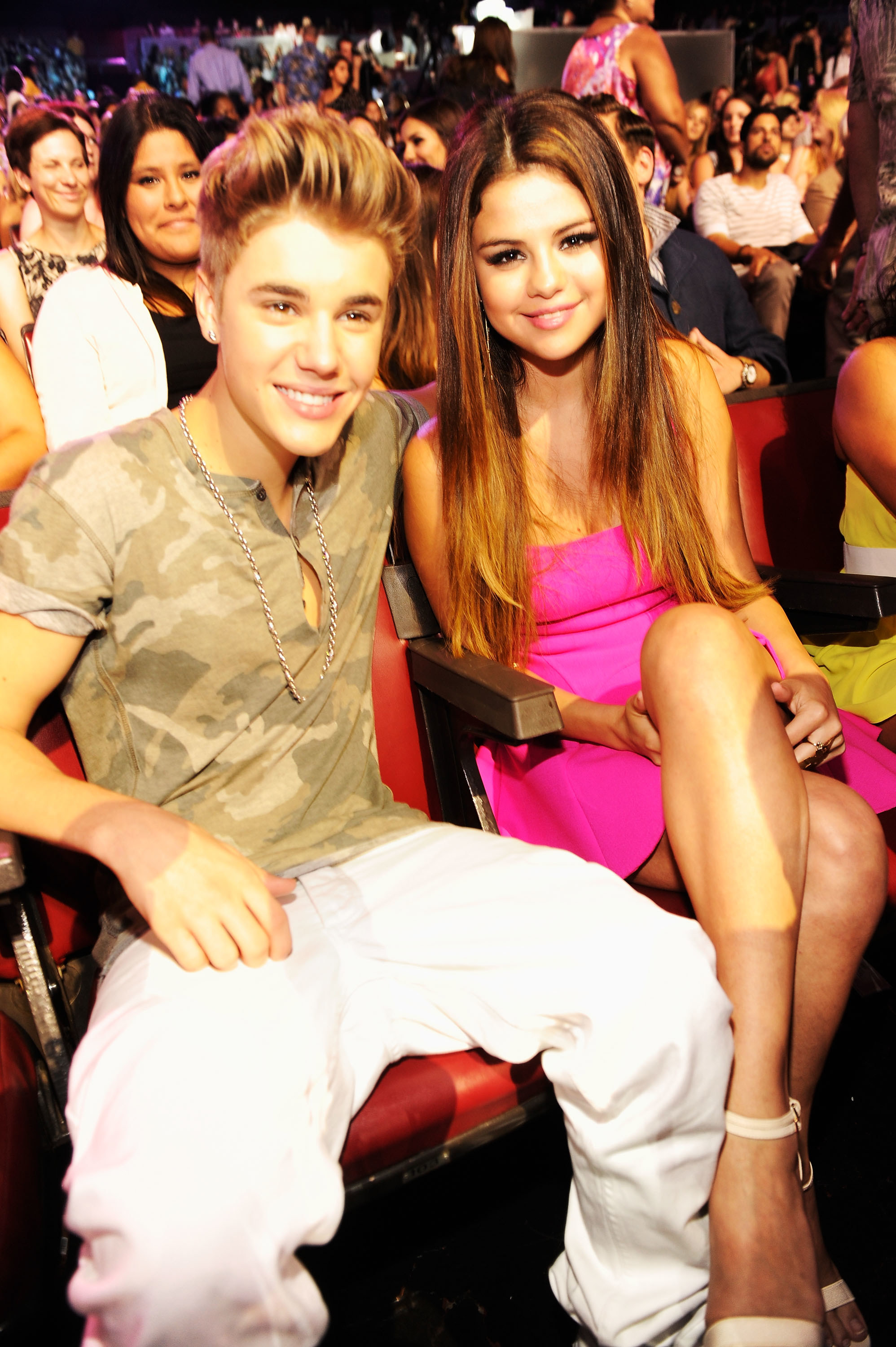 Further fueling the theory, ever since "Question…?" was released almost five months ago, dedicated Selena fans have been convinced that they can hear her vocals in the backing track.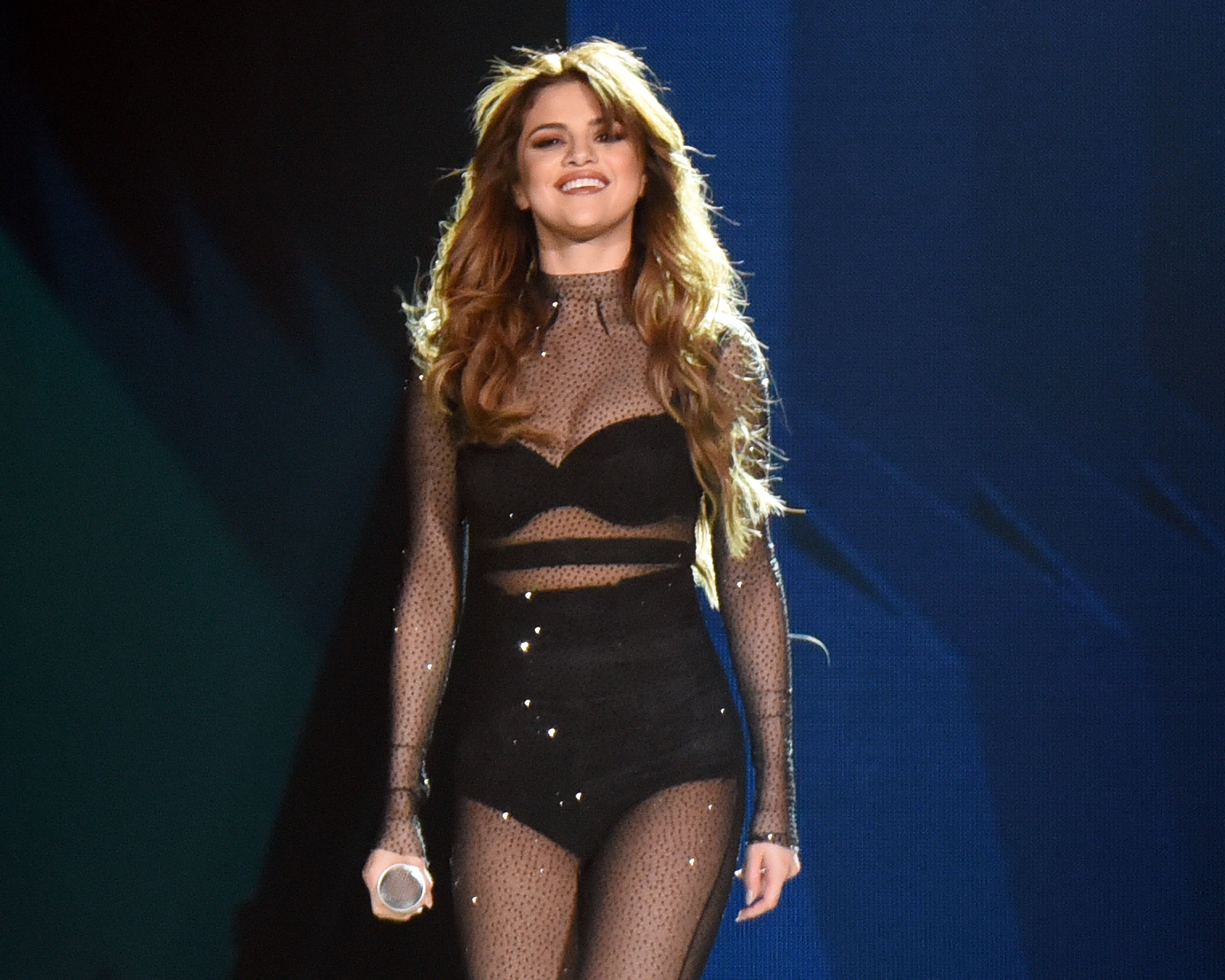 Long before this latest bout of drama kicked off, people have been sharing TikToks to speculate that the song is a secret collaboration between the BFFs.
Toward the end of the song, the words "Can I ask you a question?" "in a crowded room," and "making fun of you" are repeated in the chorus, and it is widely believed that Selena is the one who is singing those parts, not Taylor.
And one fan brought all of the speculation back to the forefront this week when they posted a TikTok that had "Question…?" as its audio and wrote: "y'all talking about the Selena/Hailey drama forget Taylor already wrote a song about it."
Needless to say, people were even more invested this time around, with one person commenting: "Um, this makes the song make so much sense now."

Someone else wrote: "Dude I have been saying this to anyone who will listen that it sounds like a bff confronting the ex and recalling what their bff said." One more agreed: "Omg omg I struggled to make sense of this song until now- it all makes sense 😳"


Others drew attention to different aspects of the song, including the line: "Does it feel like everything's just like / Second best after that meteor strike?" with it pointed out that there is a comet called Halley's Comet that causes meteor showers.

Highlighting the close link between "Halley" and "Hailey," one fan wrote: "WAIT! Meteor strike.. like Haley's comet?!" Another echoed: "HAILEYS EFFING COMET, OH MY GOD."

Taylor goes on to sing: "And what's that that I heard? That you're still with her? / That's nice, I'm sure that's what's suitable and right," which listeners interpreted to be a slight at Hailey.

Someone commented: "The 'IM SURE THATS MORE SUITABLE AND RIGHT' is such a low key but HARD diss." One more agreed: "Suitable: adapted to a use or purpose: able, qualified . Justin was like you'll do."


It was argued that when Taylor first announced Midnights, she'd said that it tells the stories of "13 sleepless nights scattered throughout my life," suggesting that it is entirely autobiographical.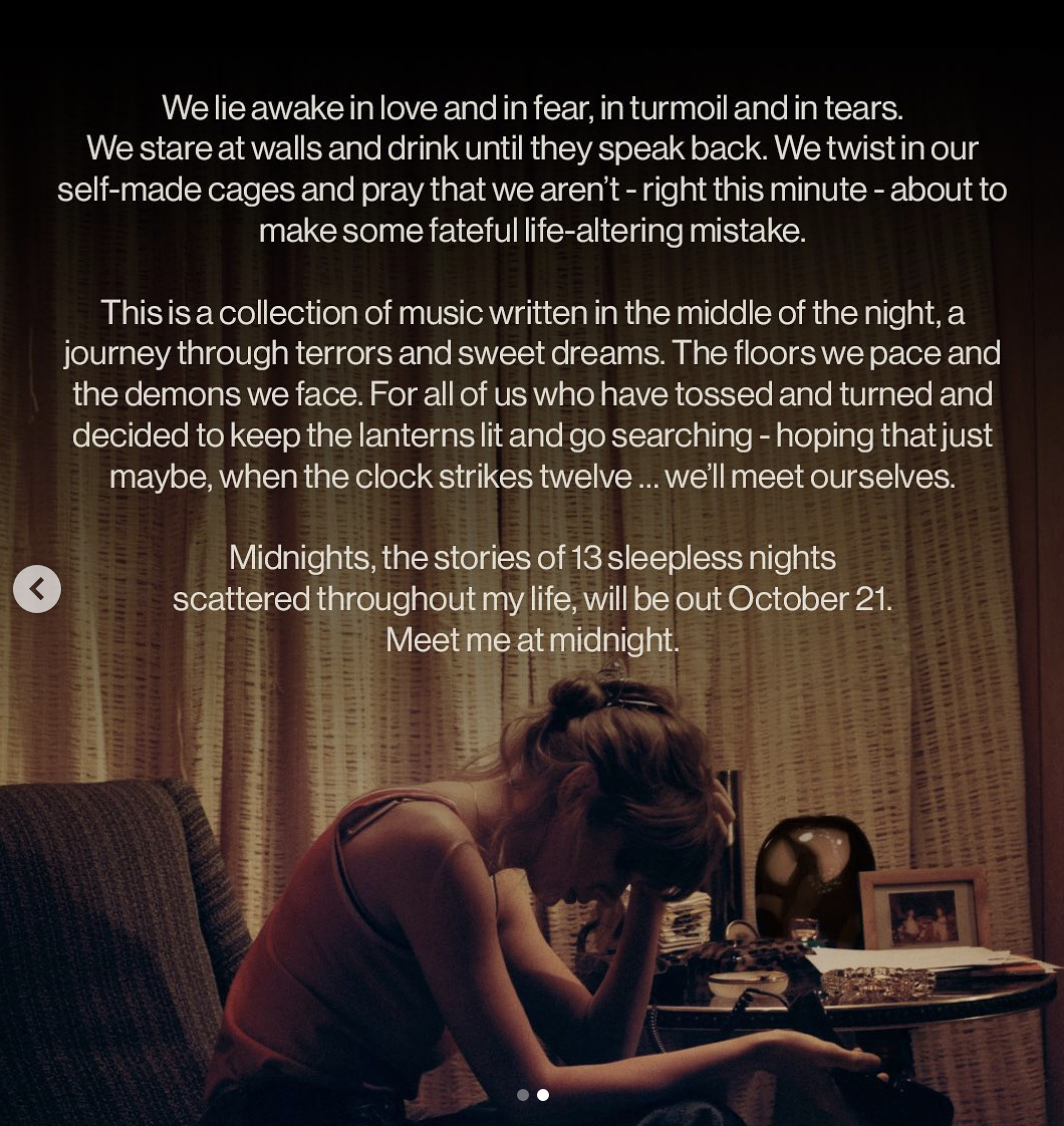 But others countered that this particular song could have been inspired by a sleepless night that she had spent consoling Selena, especially as the chorus makes it obvious that it is not about herself.
"she very well could have spent a night up with Selena after justin. she didn't say it was her issues keeping her up," one person wrote.

Another agreed: "But like I can just picture them up together, drinking wine and Selena venting being like… I just want to ask him a … question, you know?"

"Though for this song it would make sense because like she's not singing about herself is she???" someone else wrote.

And while we may never know for sure what exactly inspired "Question…?," this theory certainly puts it in a whole new light.