It's safe to assume that everybody knows what happened between Taylor Swift and Kanye West — who has since changed his name to Ye — at the 2009 VMAs.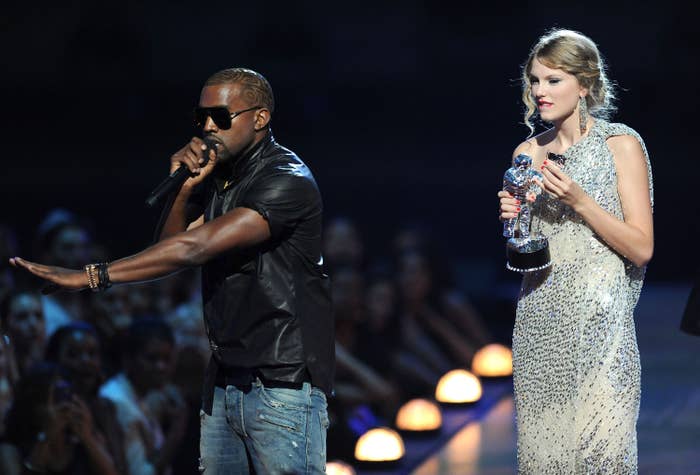 But just in case it somehow managed to slip your mind, here's a recap.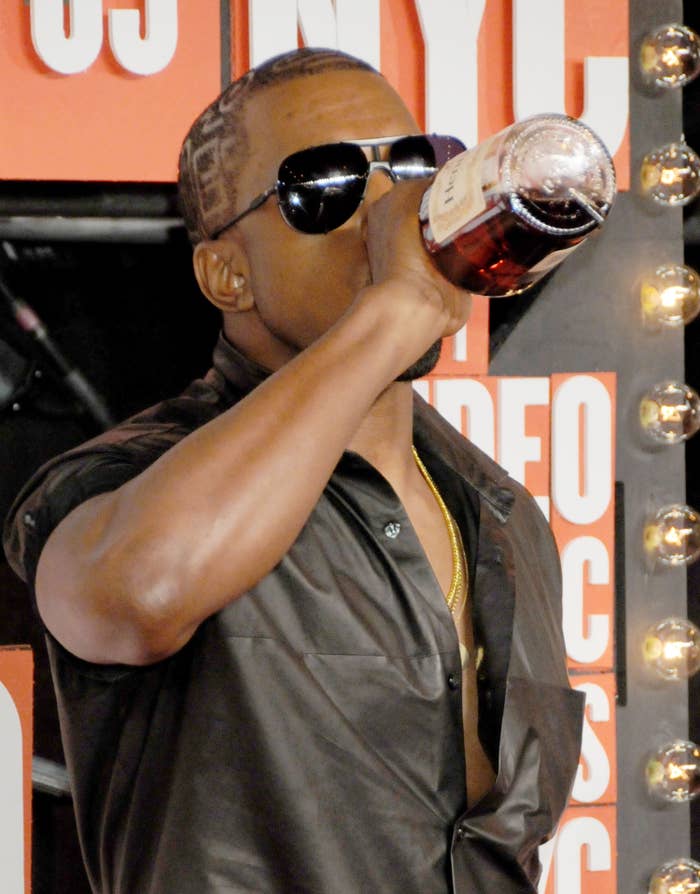 It was Sept. 13, and while it had been three years since the release of Taylor Swift's debut album, she was still pretty new to the industry.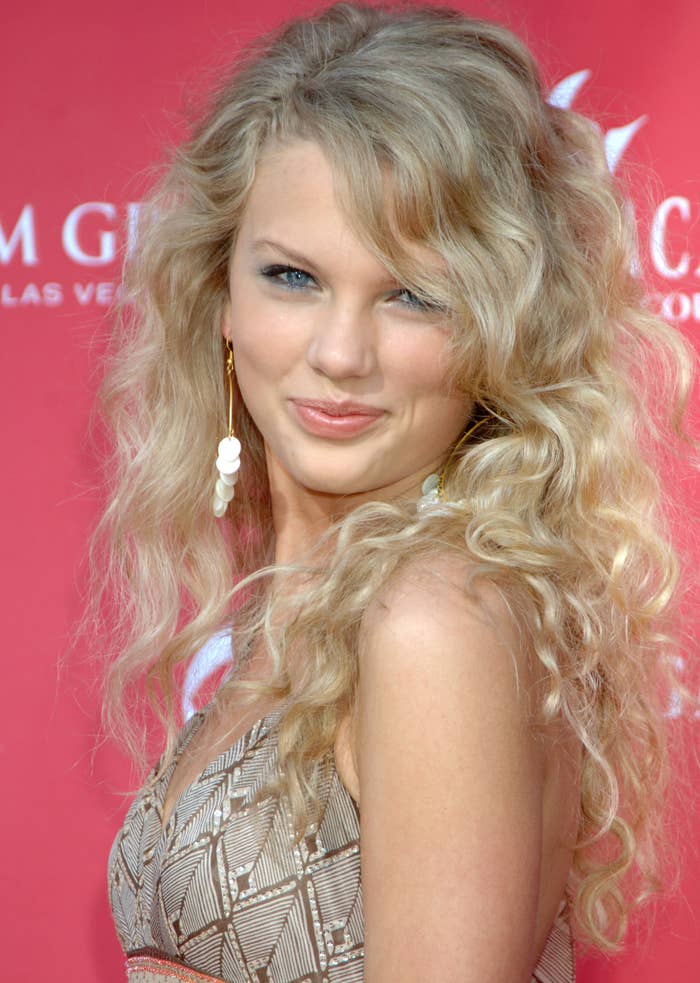 Taylor was just 19 years old at the time — and nowhere near the level of global superstardom that she is so renowned for today — so she was absolutely over the moon when her music video for "You Belong With Me" was awarded the Best Female Video VMA.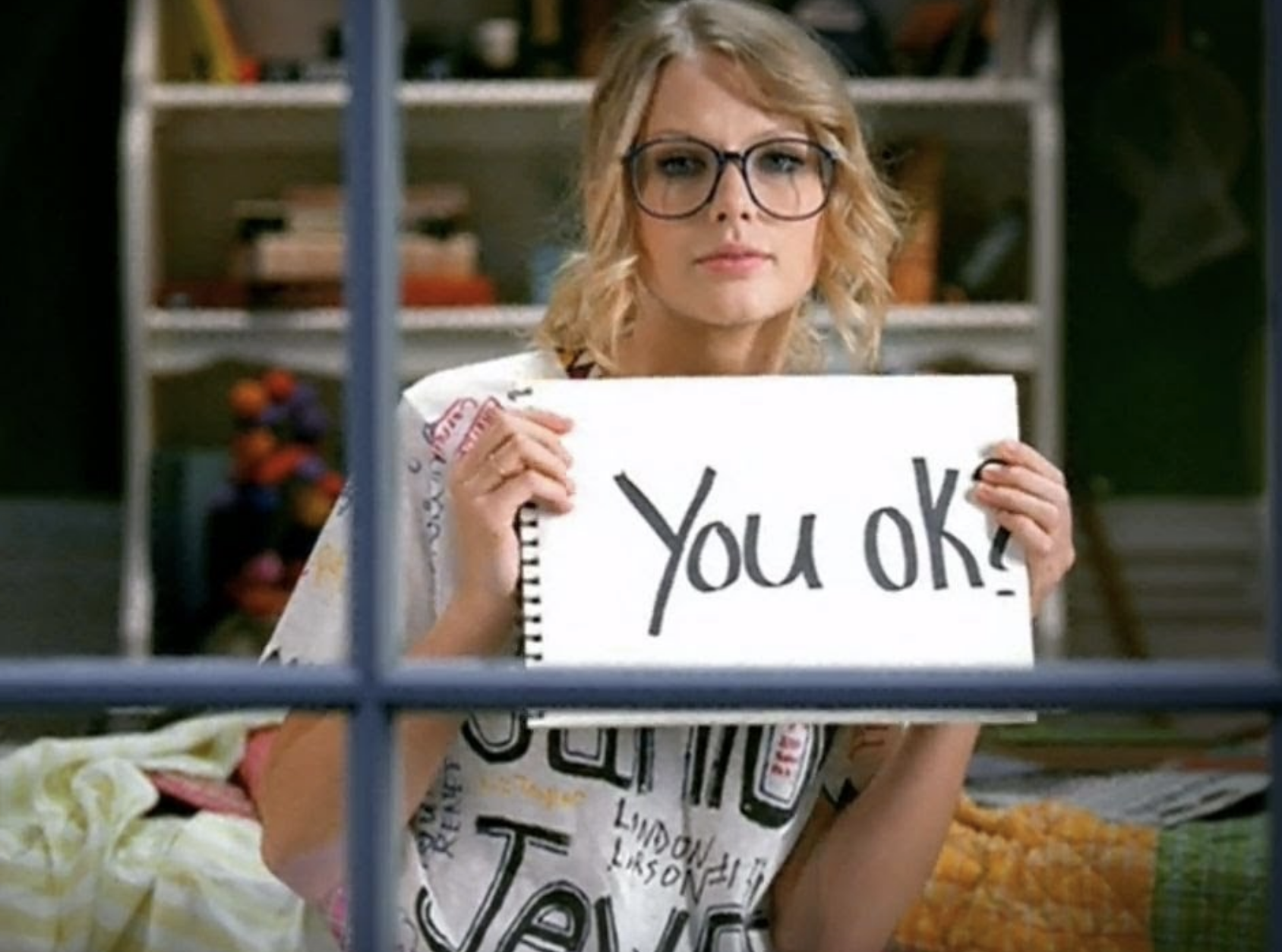 But just moments into Taylor's acceptance speech, Ye — who was sitting on the front row — stormed the stage, snatched the microphone from her hand, and said: "Yo, Taylor, I'm really happy for you, I'mma let you finish, but Beyoncé had one of the best videos of all time! One of the best videos of all time!"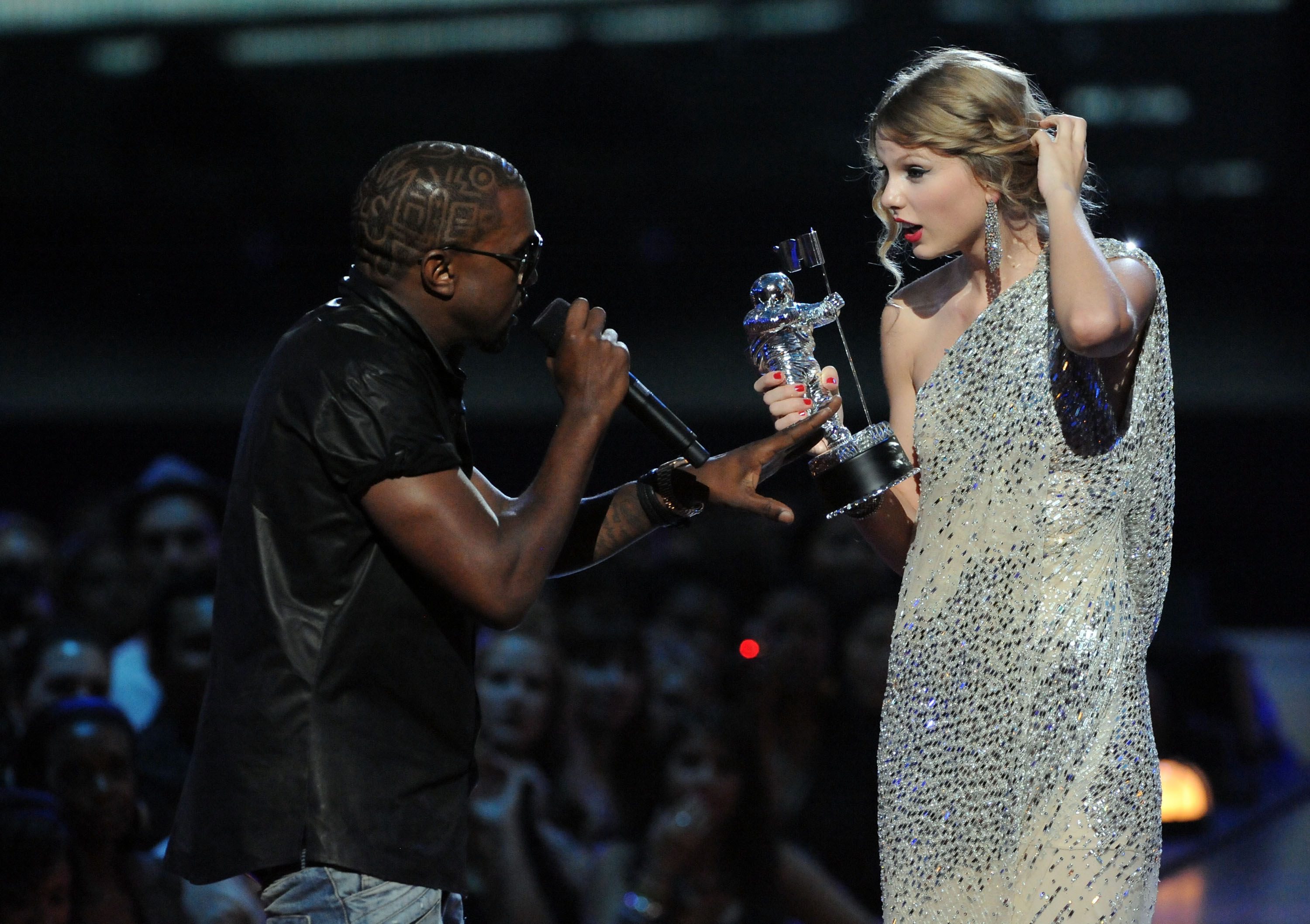 Beyoncé, who had been nominated for her "Single Ladies" music video, looked mortified as she was shown in the audience, and the crowd booed Ye as he returned the mic to Taylor and walked offstage.
Taylor appeared to be in total shock, taking the mic from him but standing silently alone on the stage until MTV cut to a prerecorded segment. Ye is said to have been escorted out of the building shortly afterward.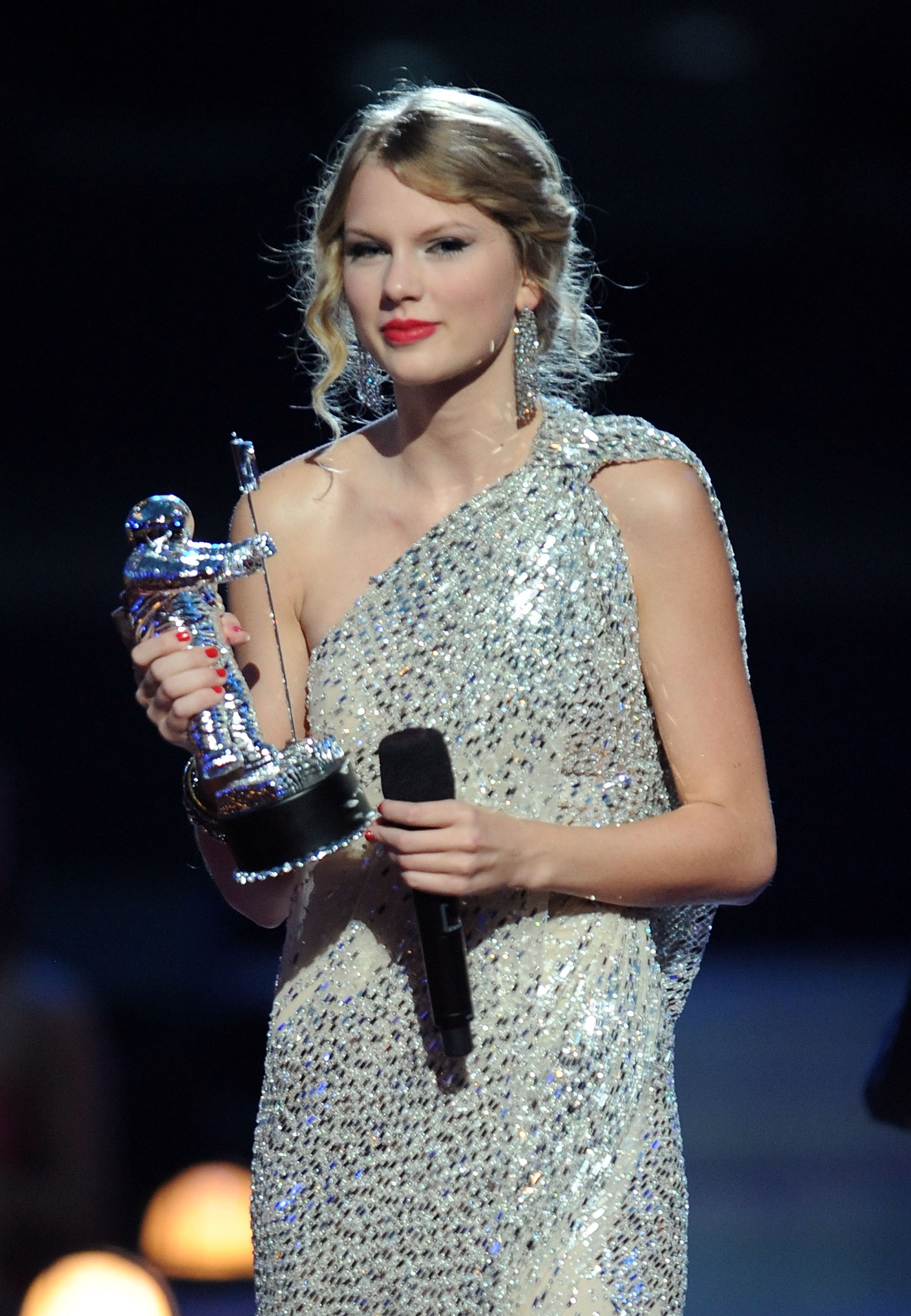 Van Toffler, the MTV producer in charge at the time, later told Billboard that both Beyoncé and Taylor were crying backstage after the incident. And, to make matters worse, Taylor was due to perform in the next segment of the show.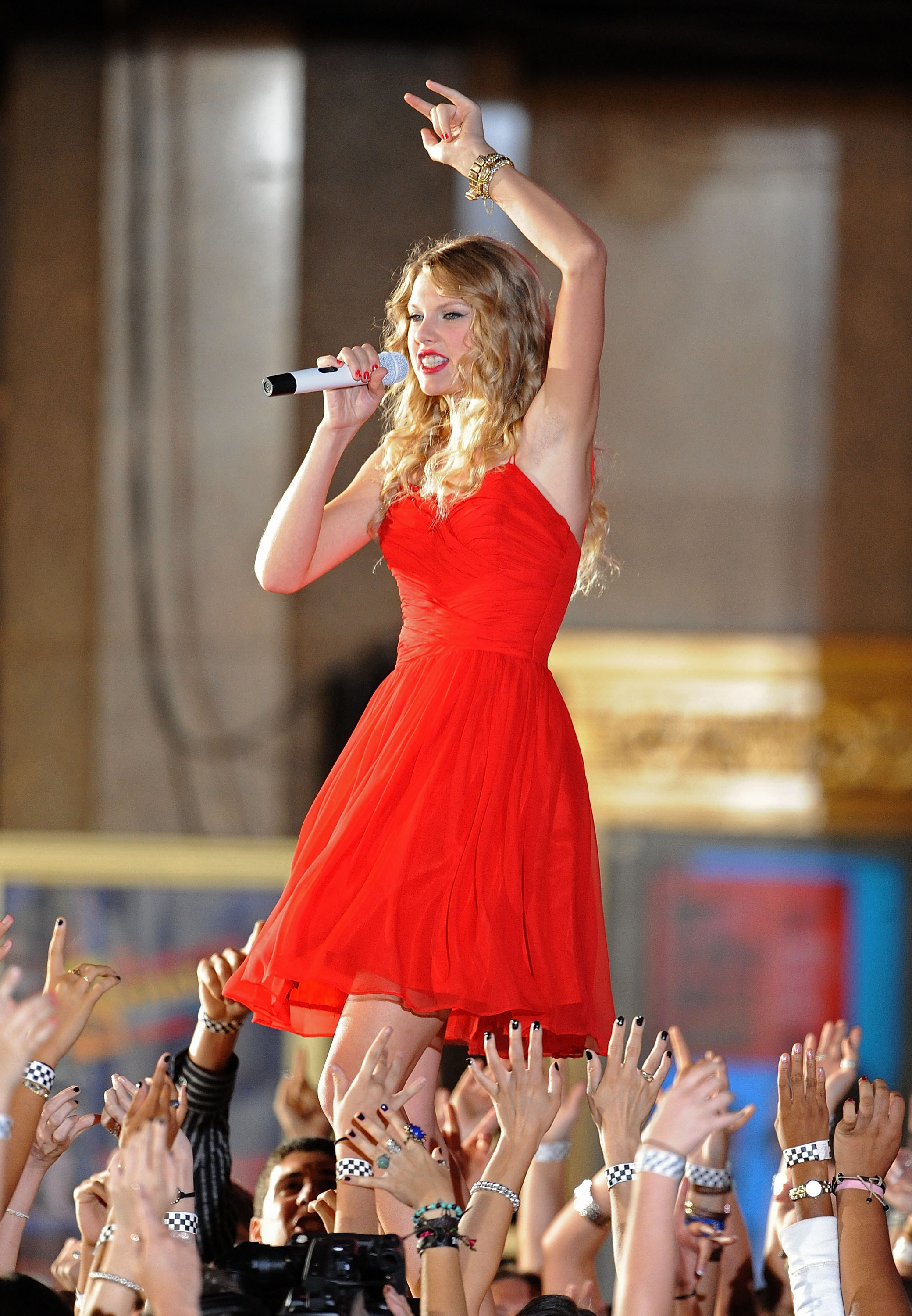 The first half of her performance had been prerecorded as it took part in a New York City subway, but she had to sing the final verse live onstage, and fans have since noted that her voice is audibly shaky at this point in the song.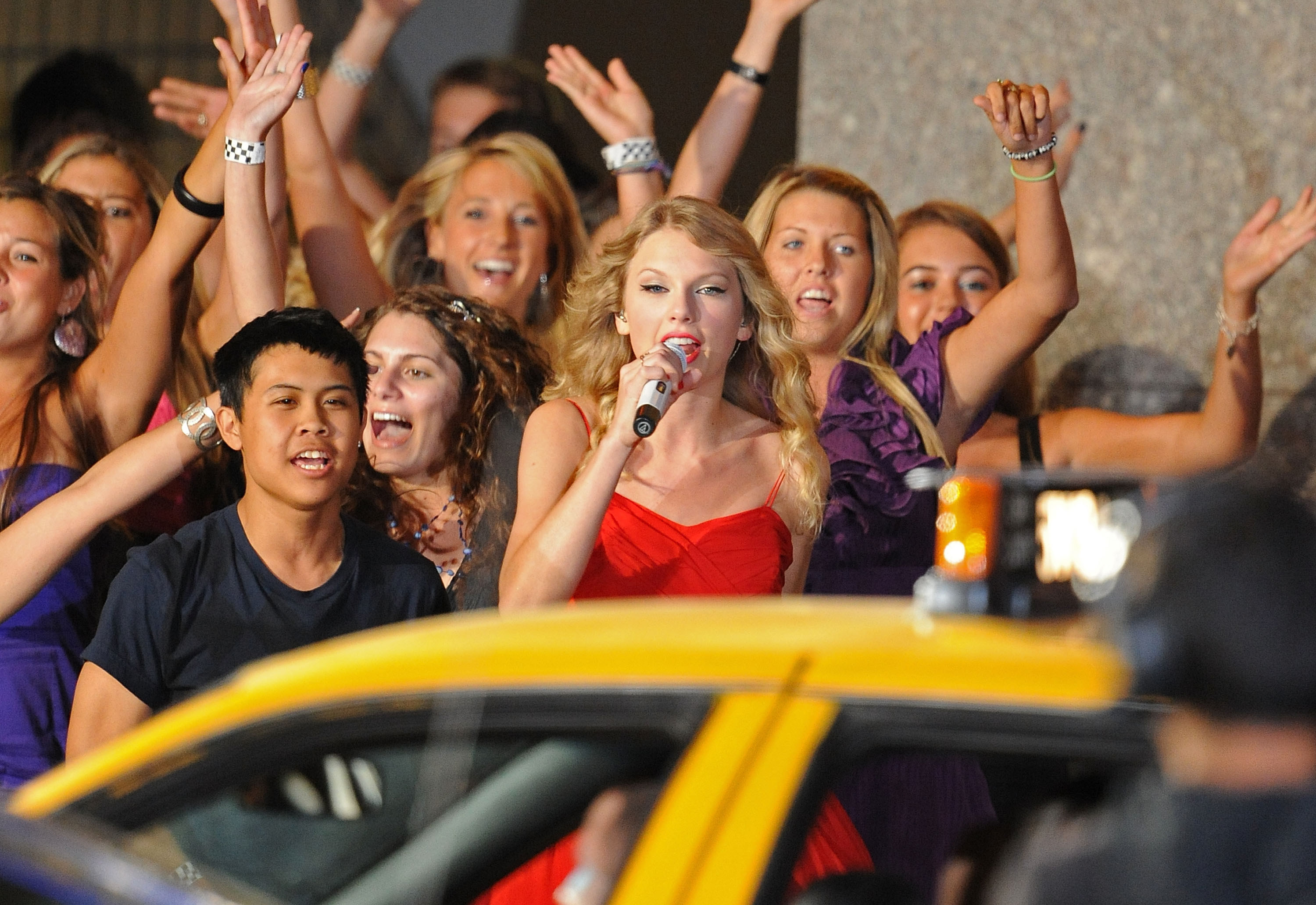 After her performance, Taylor and her mom were ready to leave the ceremony entirely but producers begged them to stay. And when Beyoncé won the Video of the Year award at the end of the show, she invited Taylor up onstage so she could finish her earlier speech.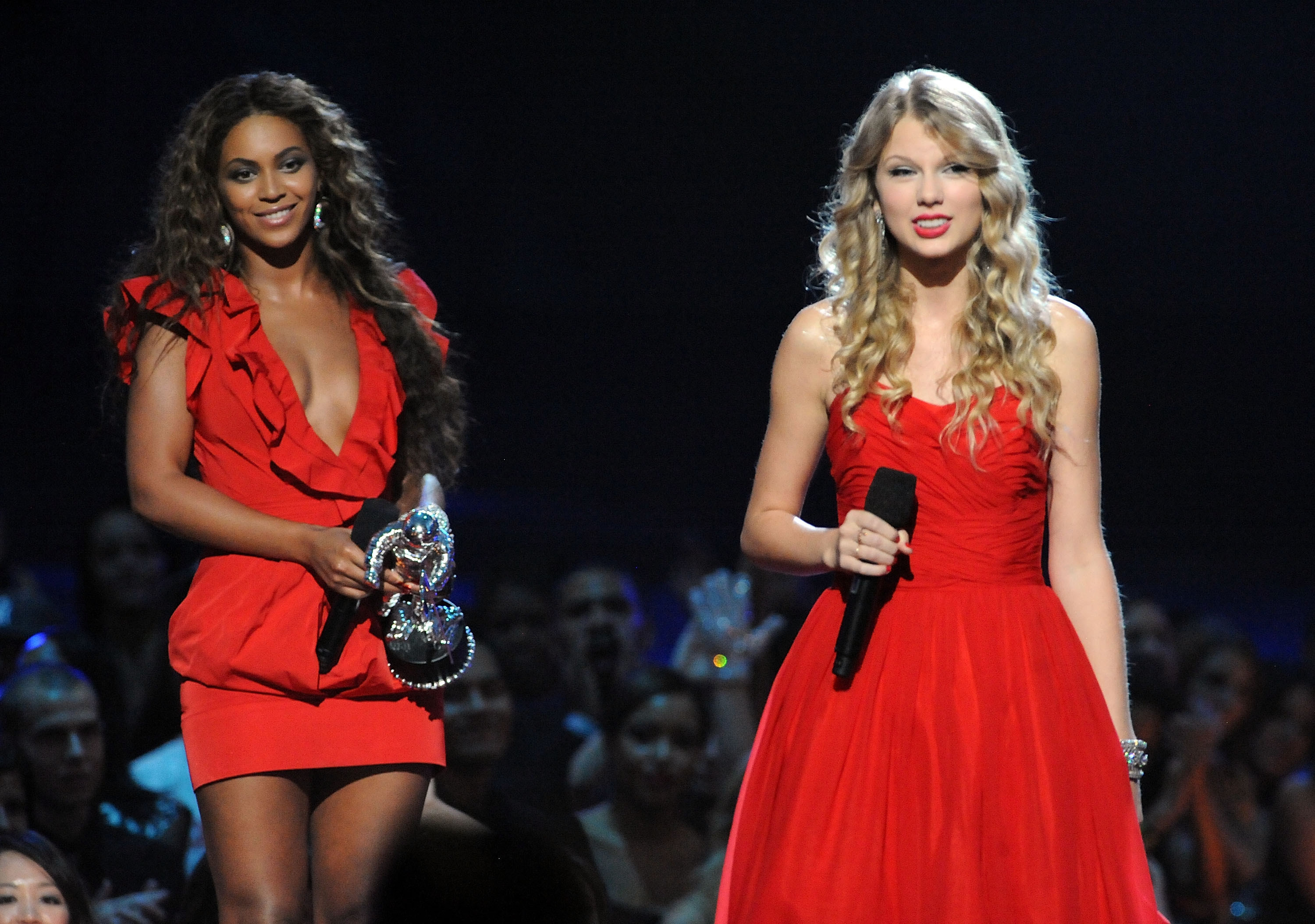 Ye later posted a public apology to Taylor, but the incident took on a life of its own as it dominated social media, and anybody who was anybody joined in on the discourse.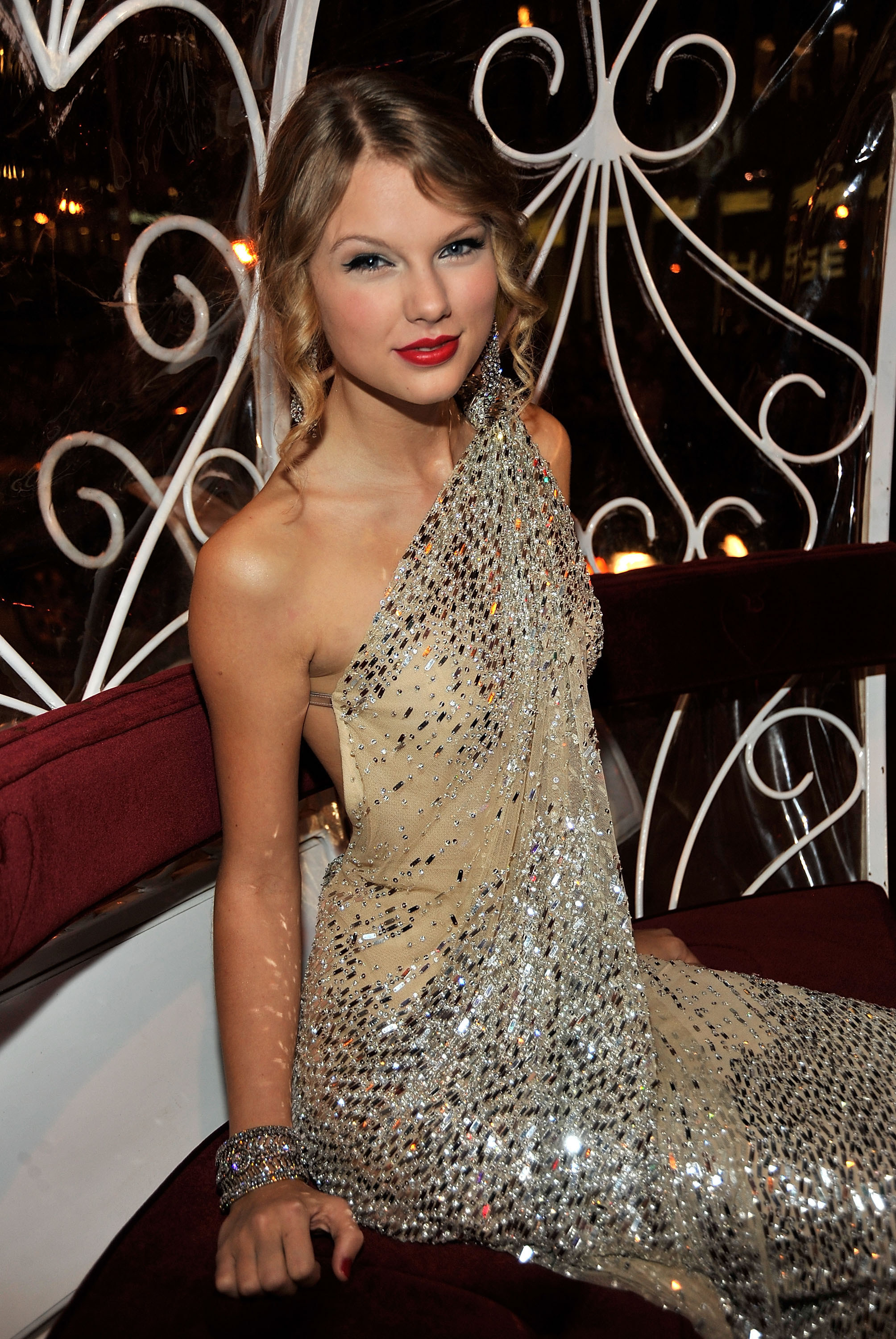 Oprah Winfrey and Janet Jackson were among the stars to send the singer flowers, while then-president Barack Obama got involved by calling Ye a "jackass."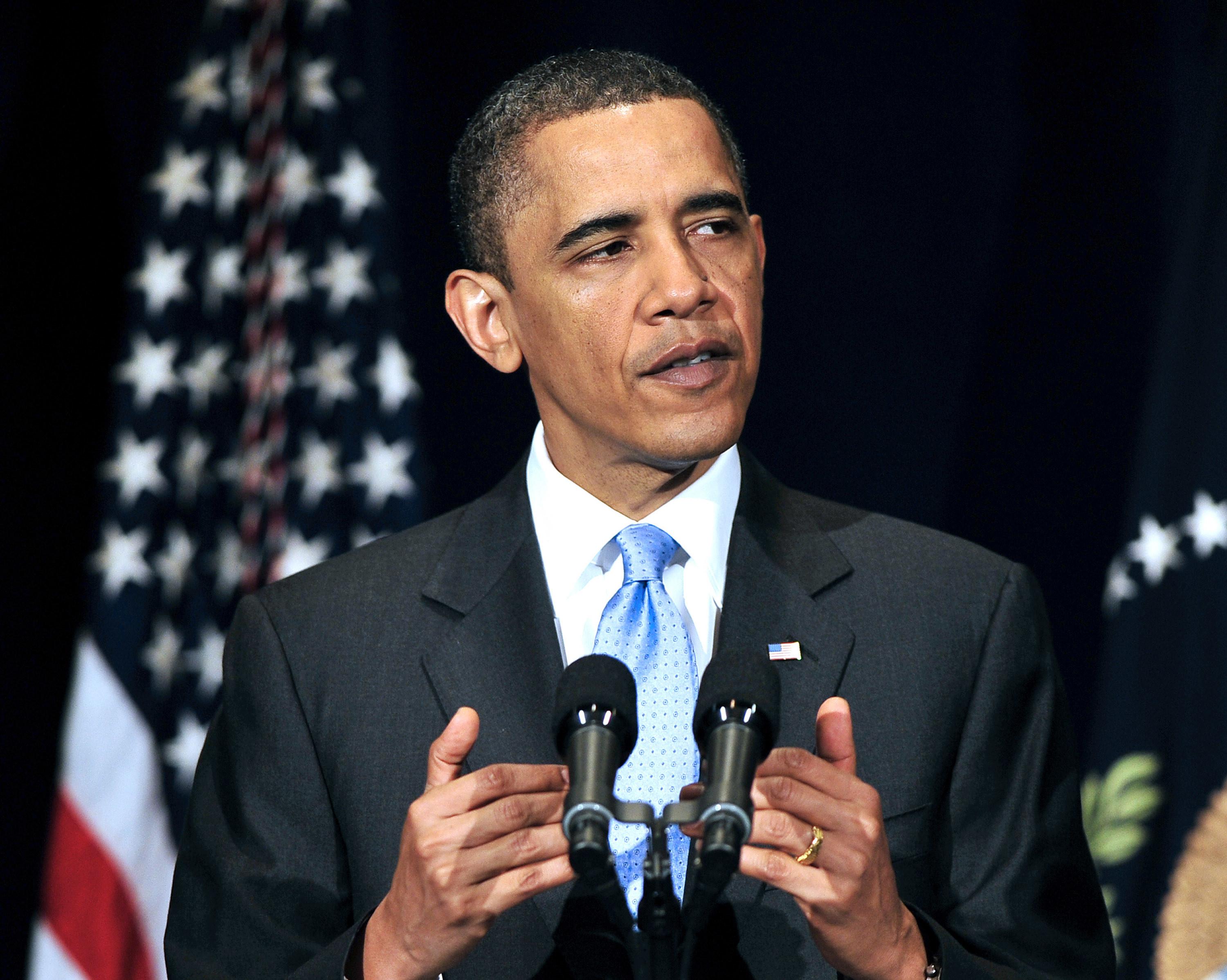 Shortly after, Taylor appeared on The View, where she recounted her perspective of what had happened. "My overall thought process was something like: 'Wow, I can't believe I won, this is awesome, don't trip and fall, I'm gonna get to thank the fans, this is so cool. Oh, Kanye West is here. Cool haircut. What are you doing there?'" she said. "And then, 'Ouch.' And then, 'I guess I'm not gonna get to thank the fans.'"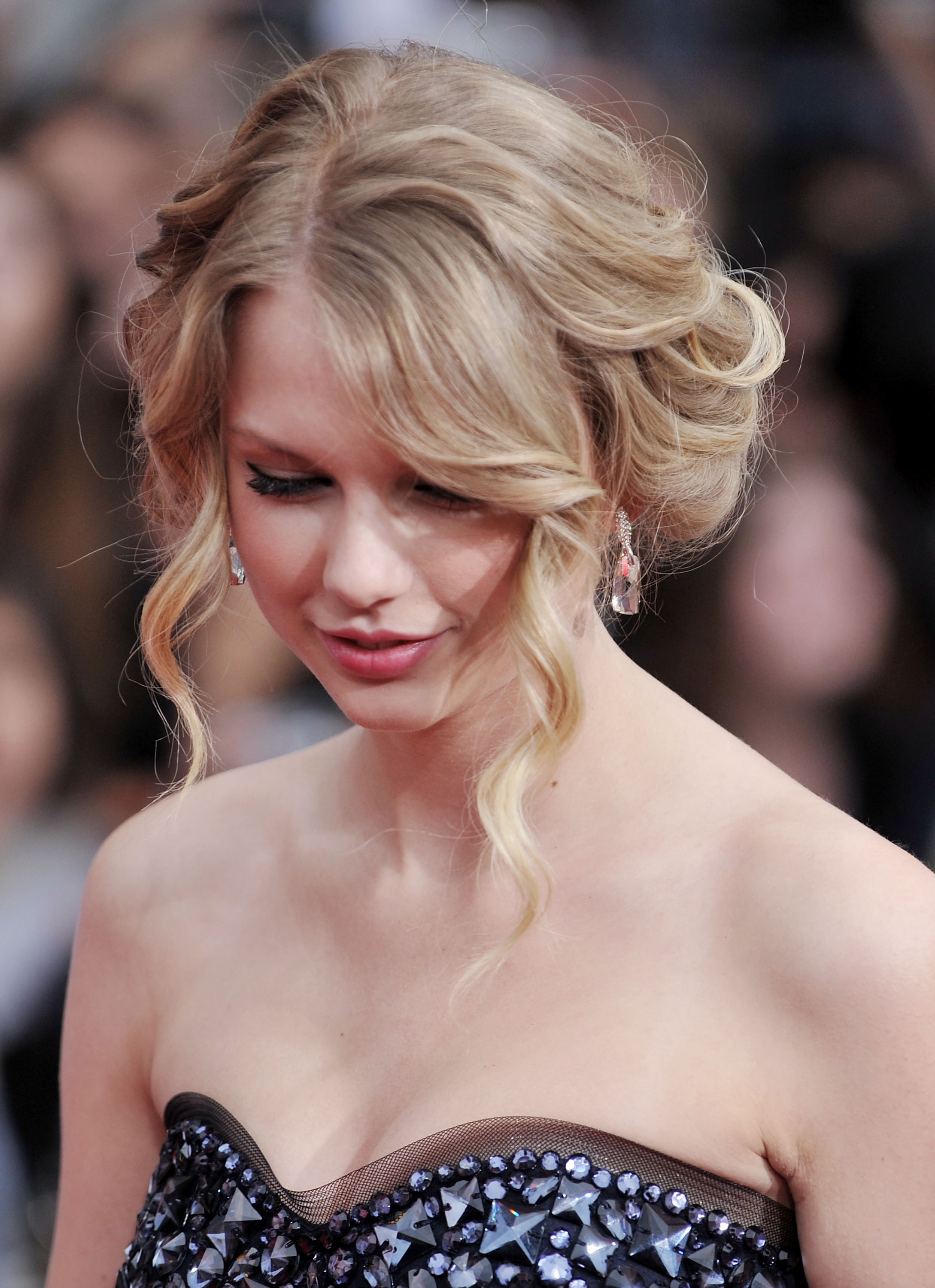 But she also had a string of prescheduled radio interviews lined up for later in the month, one of which has now gone viral for the way that the host MJ Kelli — whose real name is Todd Schnitt — treated Taylor.
In fact, the star was forced to end the interview entirely after he refused to talk about anything but the VMAs incident and got into an actual on-air argument with her publicist. Many have now praised the "polite" and dignified way that Taylor conducted herself throughout.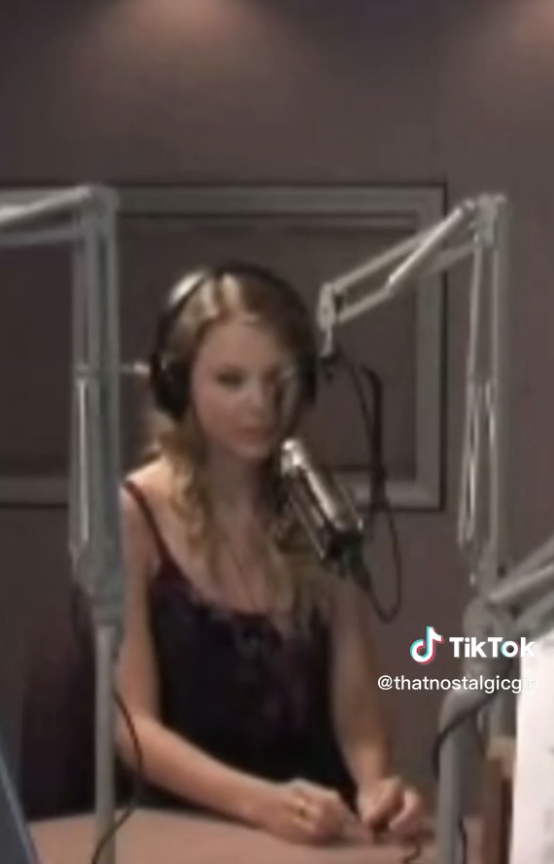 In the full interview, which took place on Sept. 18, 2009, MJ inadvertently predicted what would happen when they lost Taylor just seconds after she'd said hello due to a bad phone connection. The host exclaimed at the time: "I didn't even ask about Kanye yet, I'm talking about Nashville traffic and they hung up on us!"
And when they finally did get a hold of Taylor, MJ wasted no time in getting to the drama. "Listen, let's get the Kanye West thing out of the way here," he began, before saying that the scandal had exposed her to a lot of new people who will likely now become fans.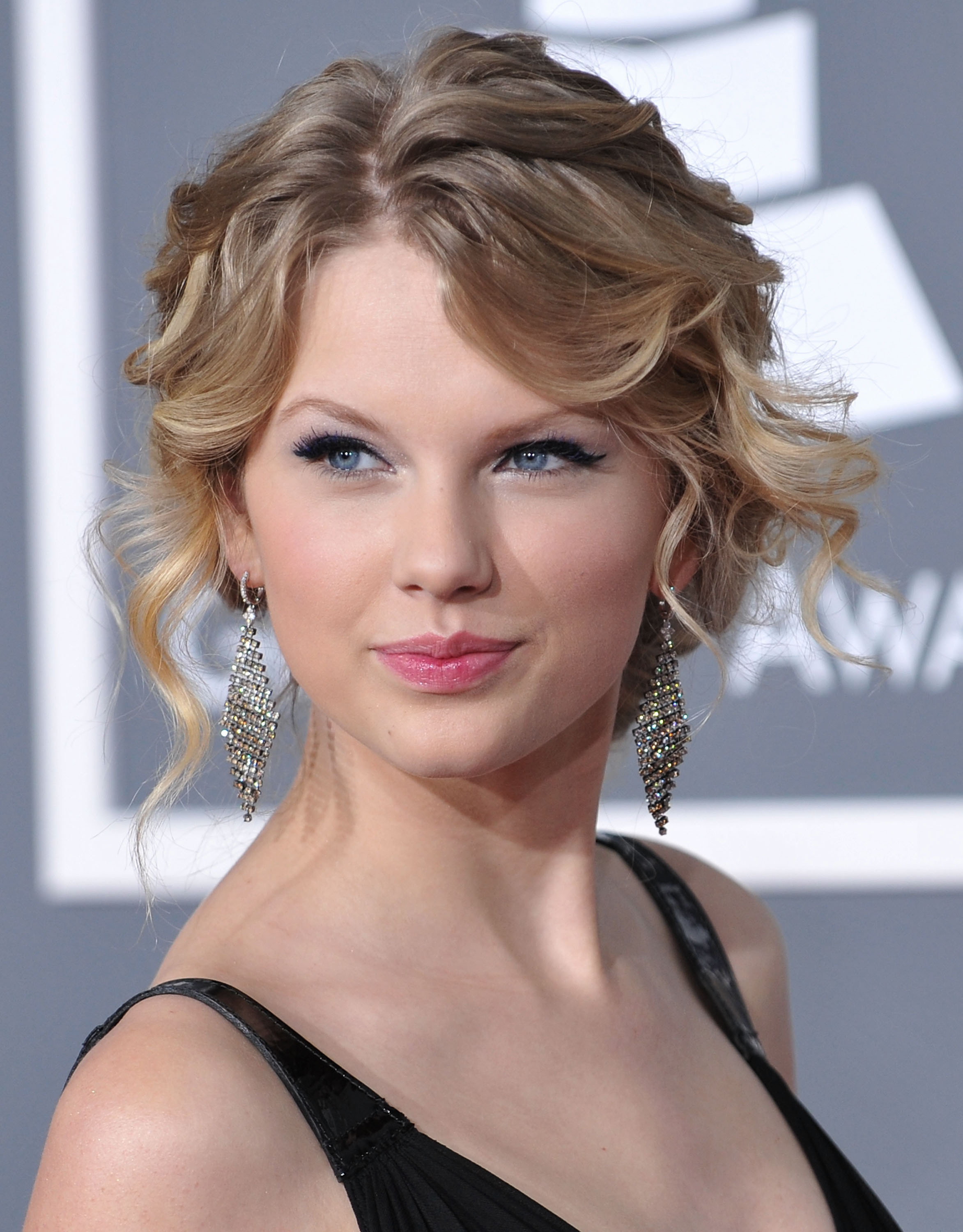 "I think that the outpouring of love is what I focus on about that whole thing," Taylor replied. "Getting flowers from Janet Jackson was something that I never thought would happen in my whole life. Just everybody supporting and showing love, it was really nice that people I didn't even know — and people I didn't think knew who I was — were out there having my back and being really very kind to me, so that was really a wonderful thing."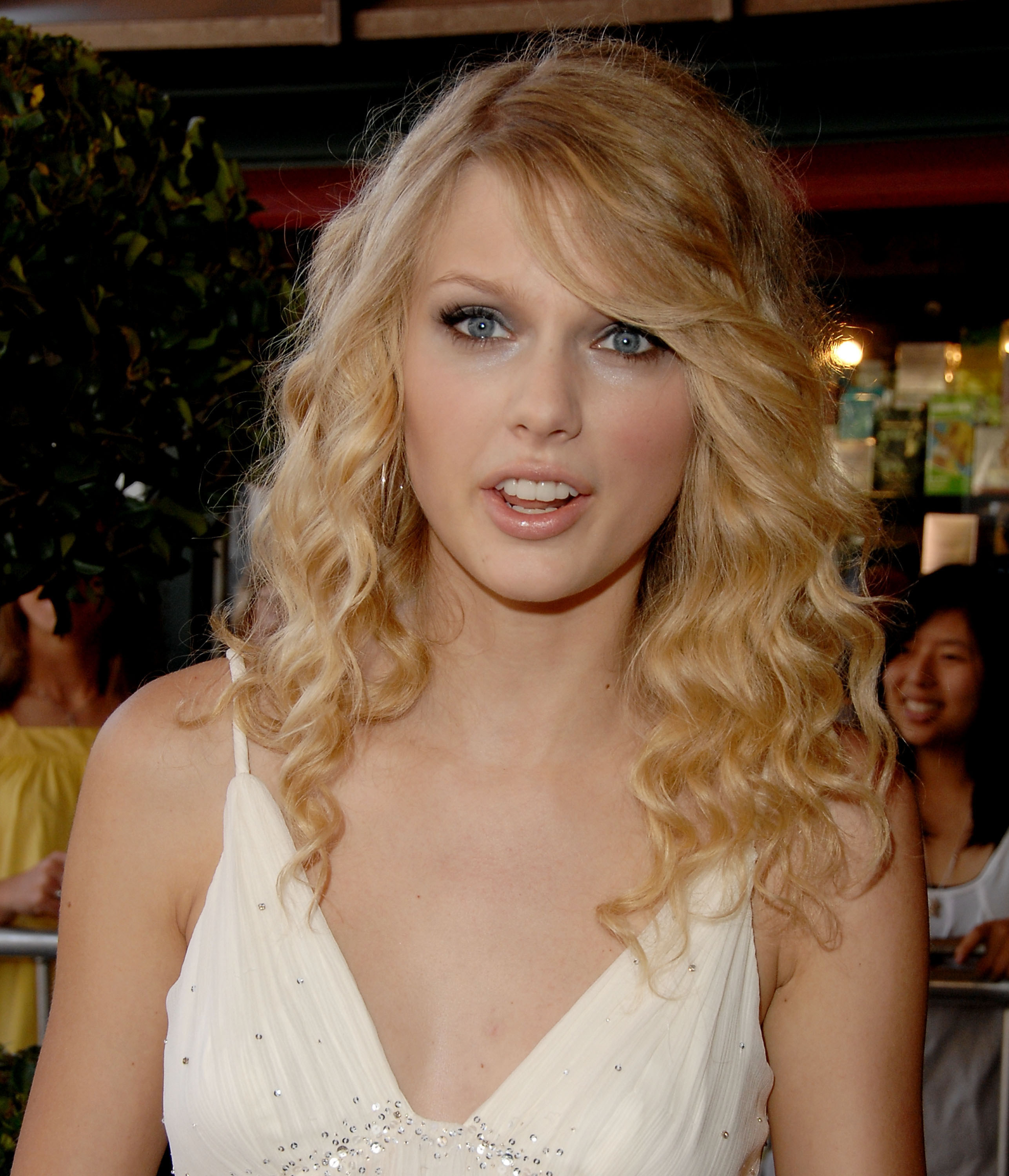 MJ then asked if Taylor ever thought that she would win the VMA, and she said: "No, not at all. I never presume I'm going to win anything, so it was definitely a very exciting night."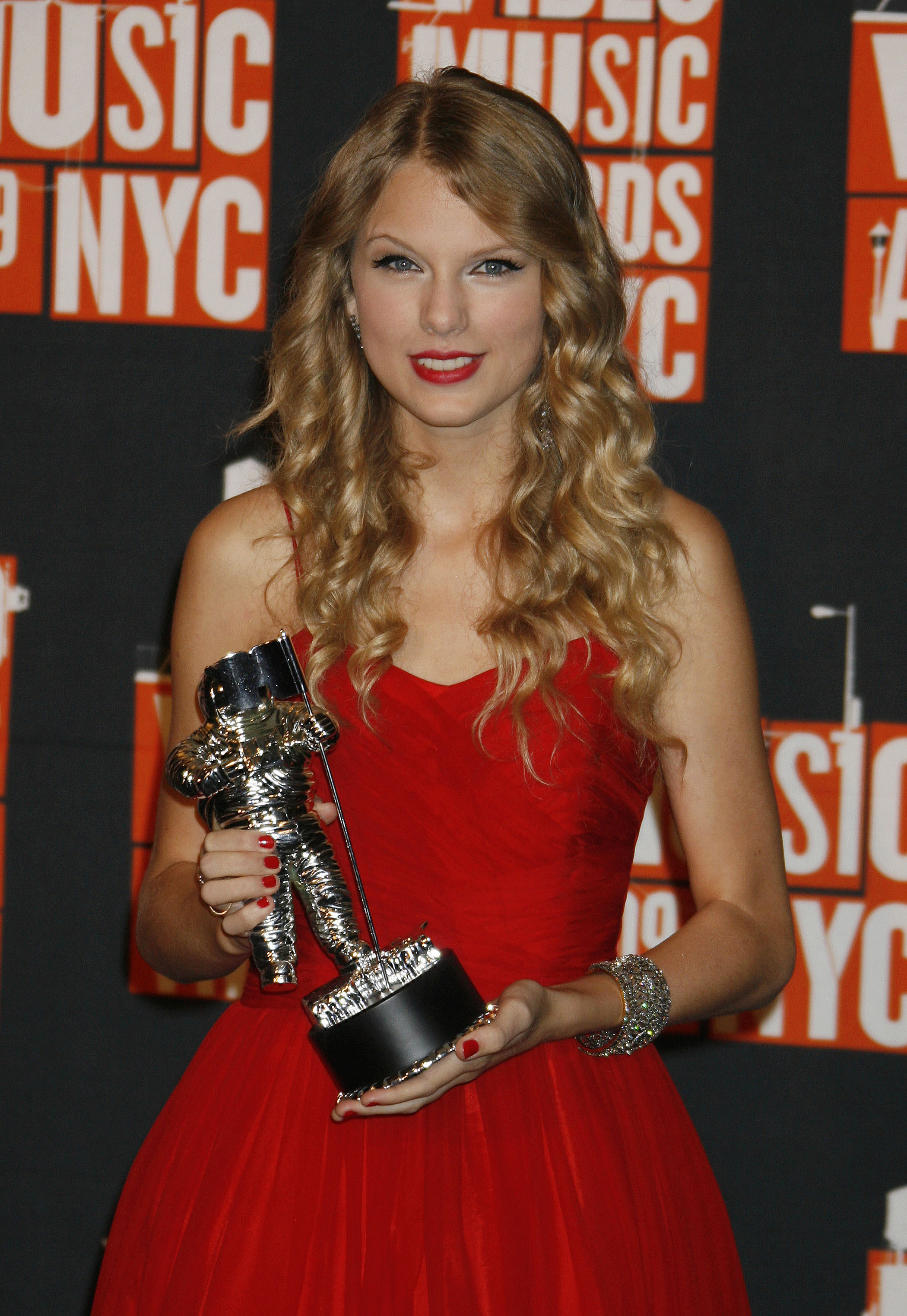 "So you're up onstage," MJ continues, "I hate to make you go through this again, but our listeners want to know…"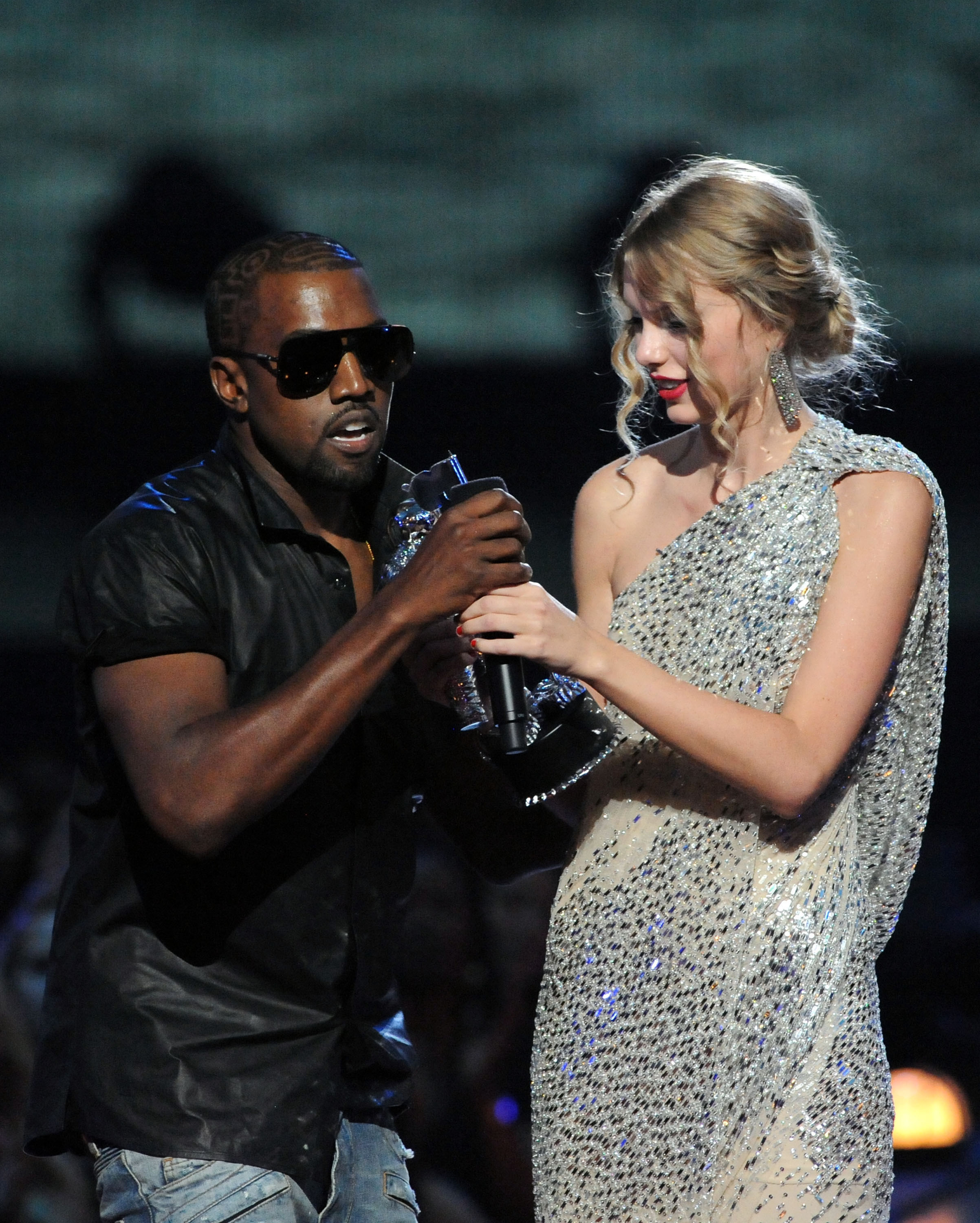 "Honestly, I just am trying not to make it into a bigger deal than it already is," Taylor interjected. "It's kinda become more of a big deal than I ever thought it would be… It happened on TV, so everybody saw what happened and I just would maybe like to move on a little bit."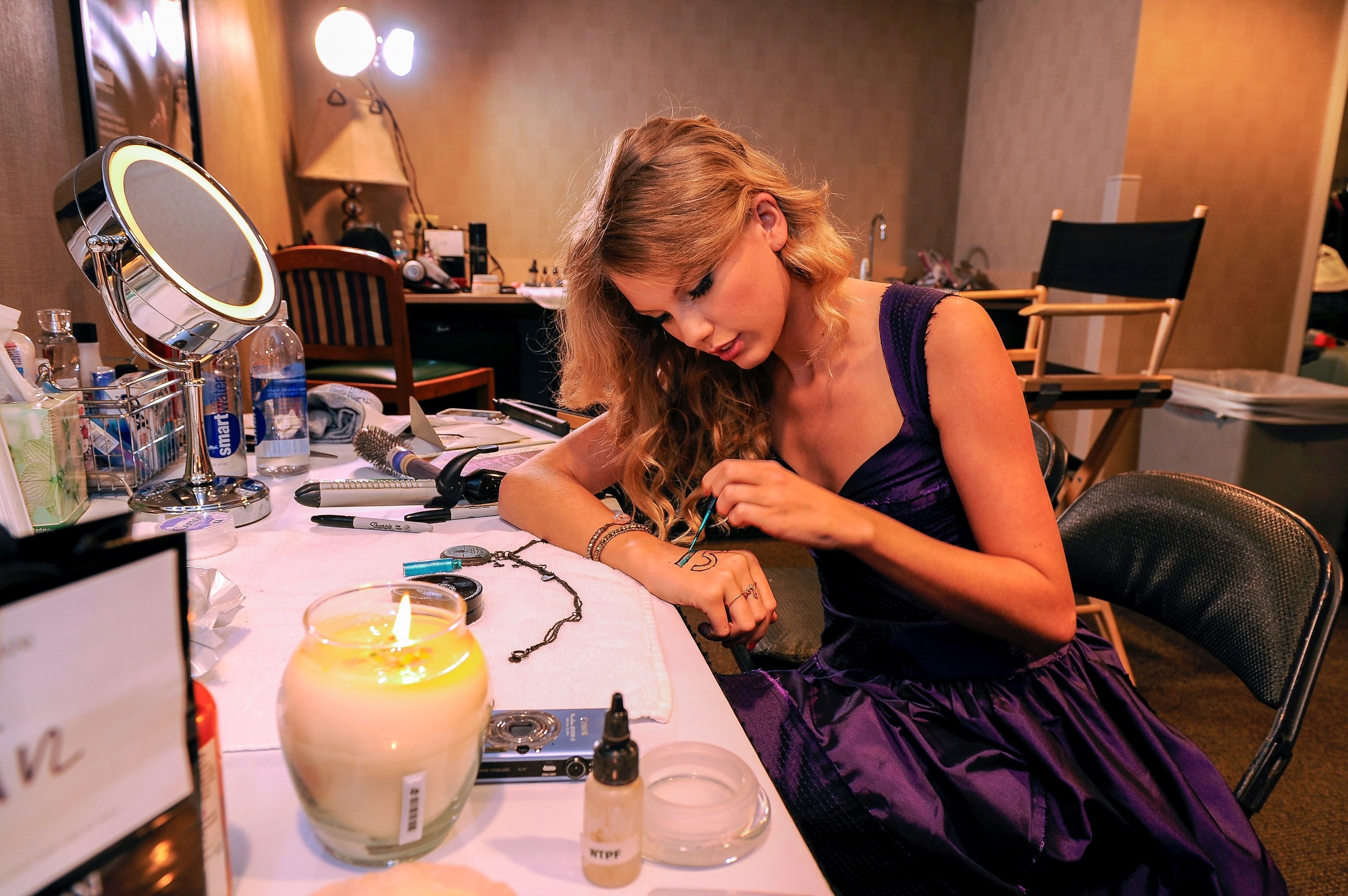 "Did you think it was a scripted thing?" MJ pressed.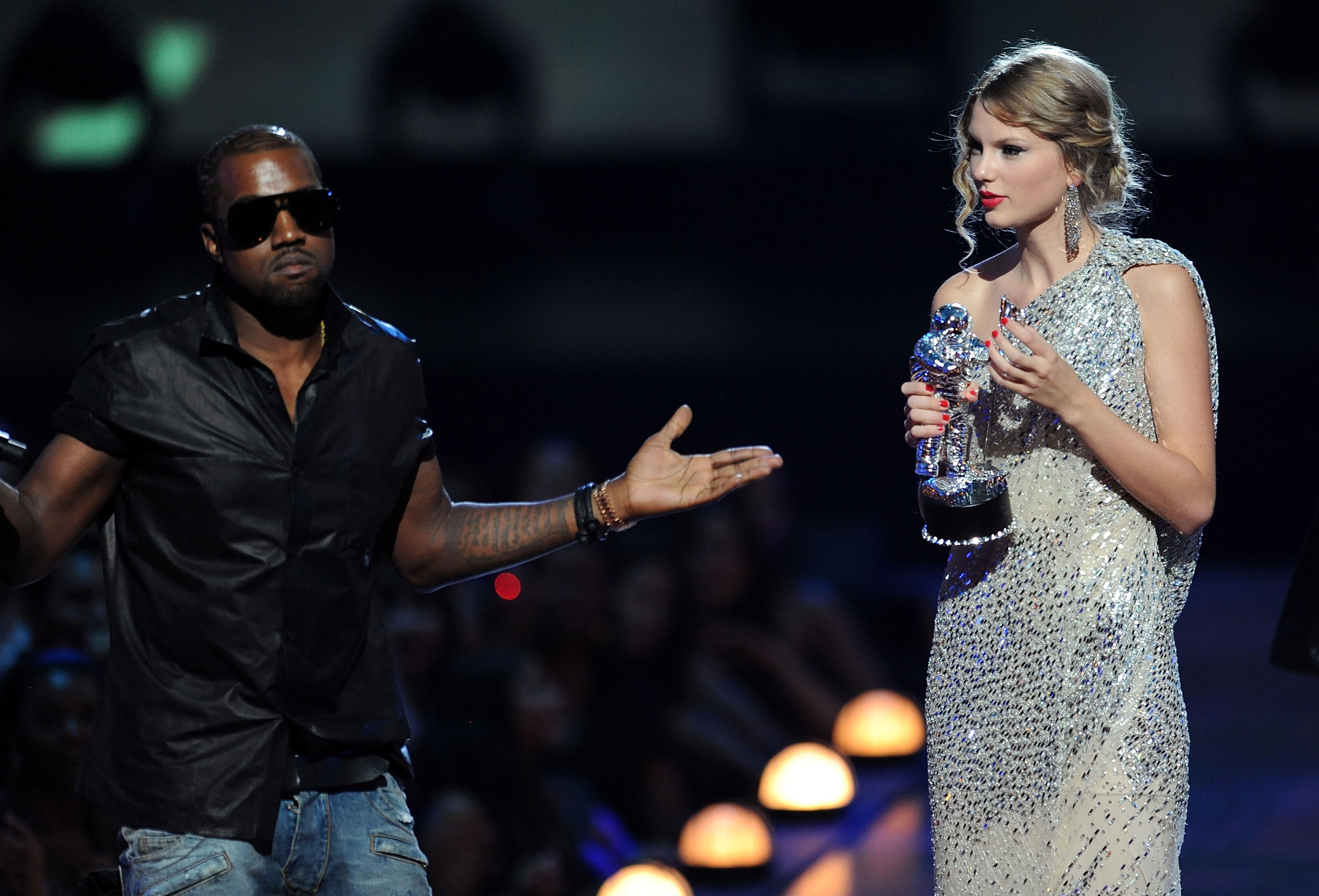 "Well, y'know, I didn't know what to think, but I think that we should maybe talk about something else because I talked about this in one interview and that was going to be it and it's not something I feel like we need to keep talking about," Taylor responded.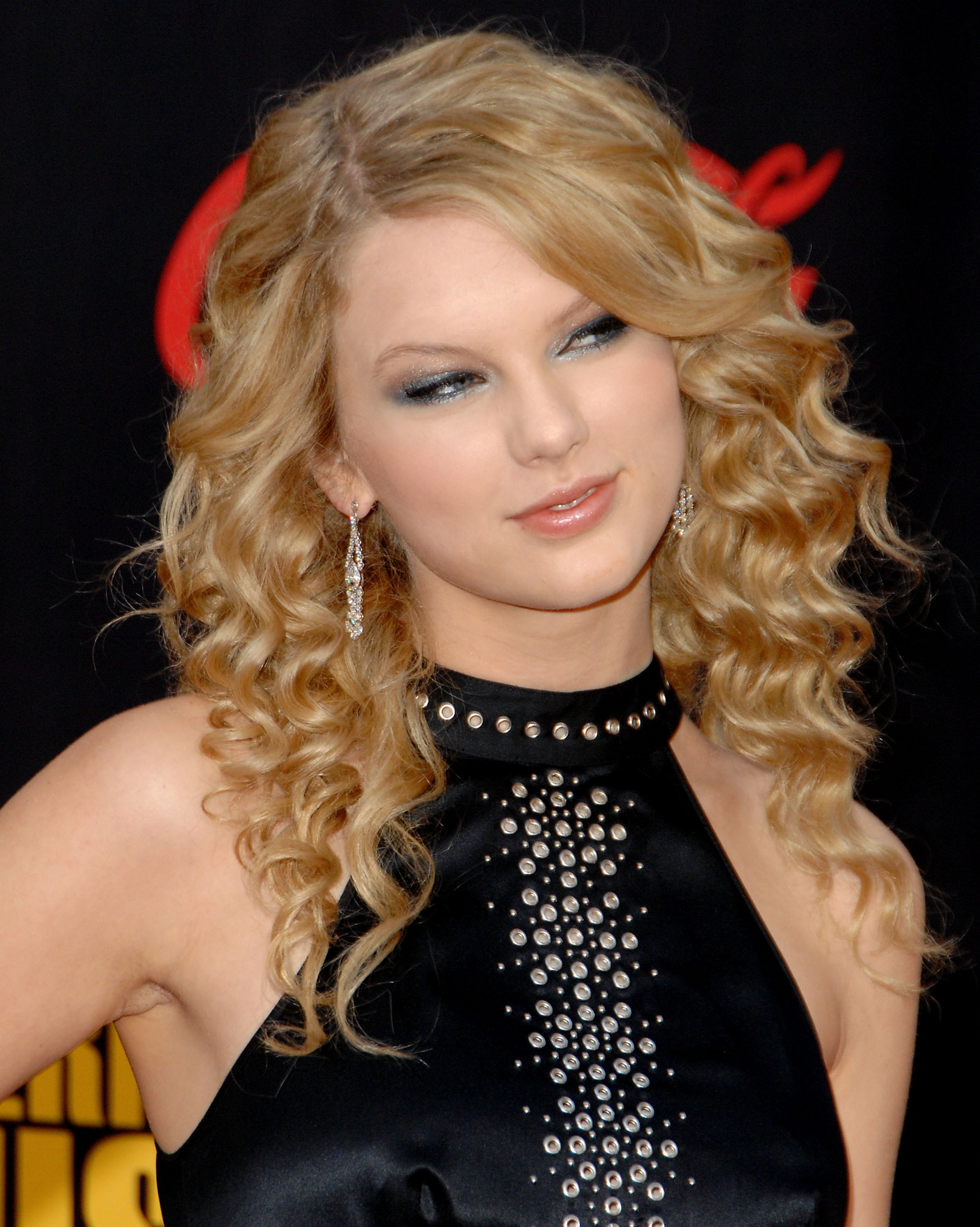 Ignoring Taylor's plea, the host went on: "It's good for your career, though, I'm telling you. You are the hero here, he's the zero, and he did apologize. Do you feel like the apology was sincere?"
"I really would appreciate it if we could talk about something else because I've asked you three times now and I'm trying to be nice about it," Taylor said. "It just isn't something that we need to spend this whole interview talking about."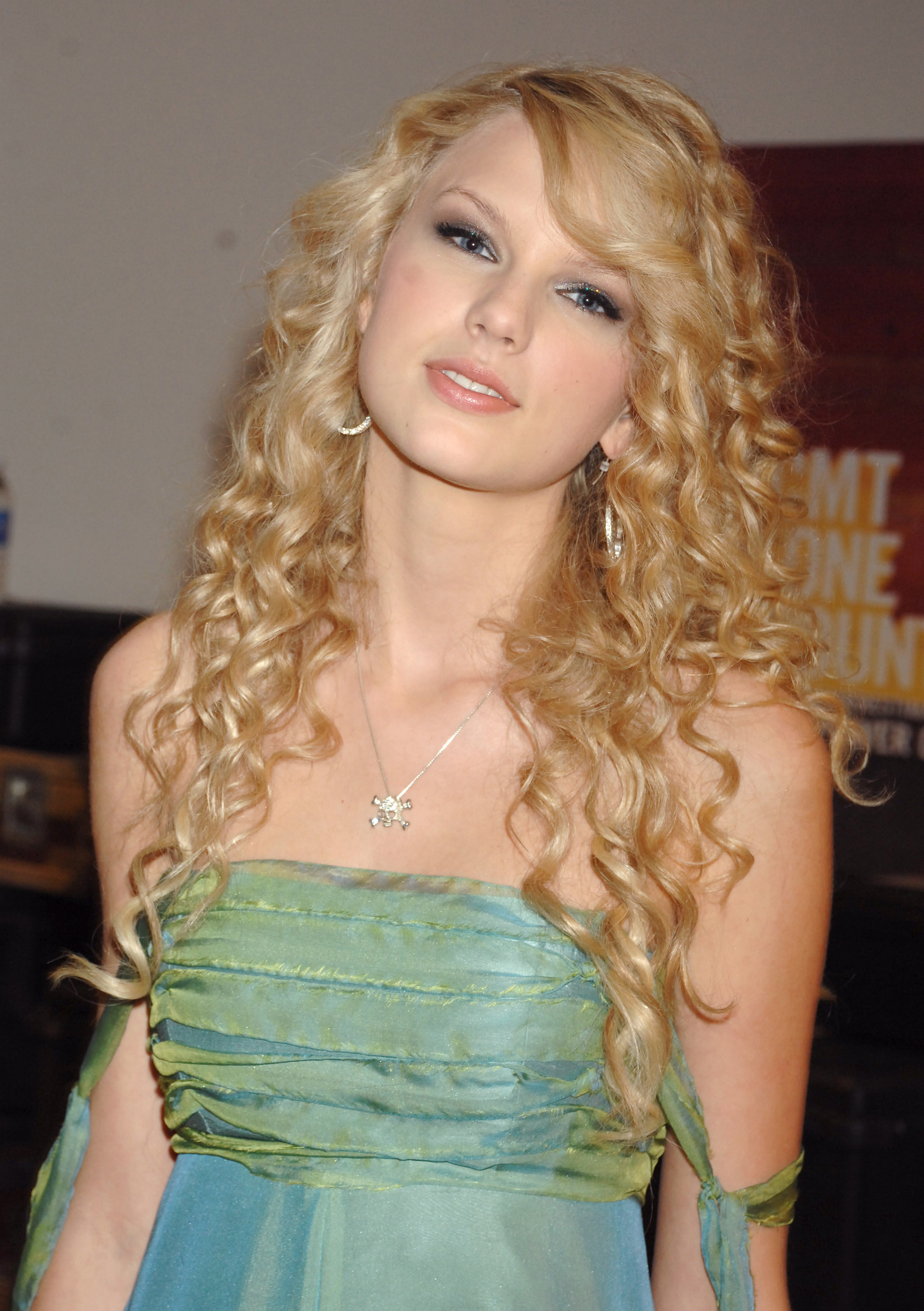 "Taylor, I'm gonna be honest, let me just give you a couple of tips here. You've got about 10 or 12 radio stations lined up after me, and they're all gonna wanna talk about this, Taylor," MJ argued.
"Absolutely," Taylor agreed. "But I think if I asked them three times and I'd already talked about this in interviews — I went on The View and just went through a brief overview…"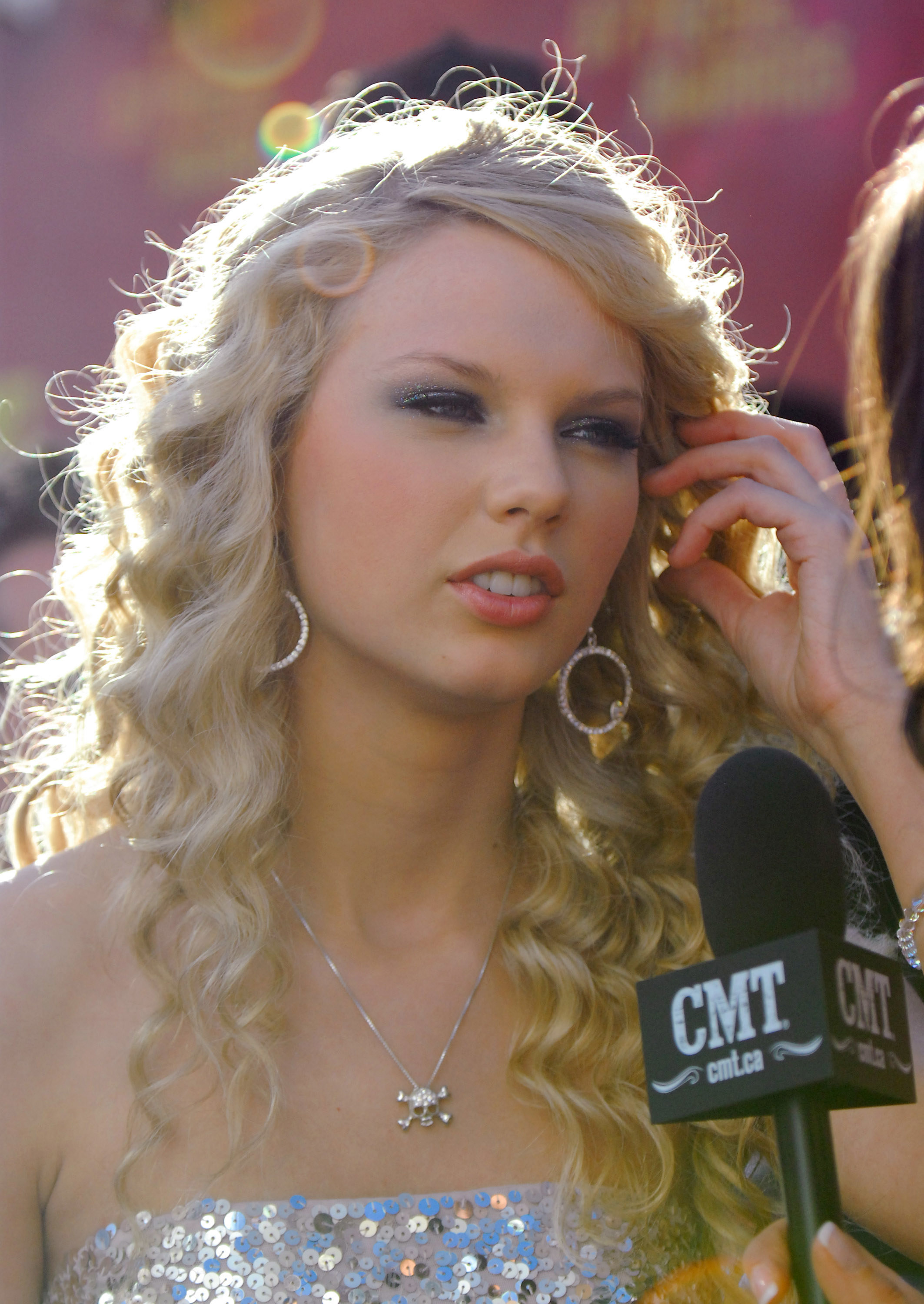 "I'll tell you what, last question and then we move on. One more and then I promise I'll move on, alright?" MJ interrupted, with Taylor not responding. "Do you think, and I think this is a legitimate question, do you think that Kanye West…"
At this point, Taylor's publicist took over, telling MJ: "Hey, guys, we've got to move on past that question. I'm sorry, can we talk about something new?"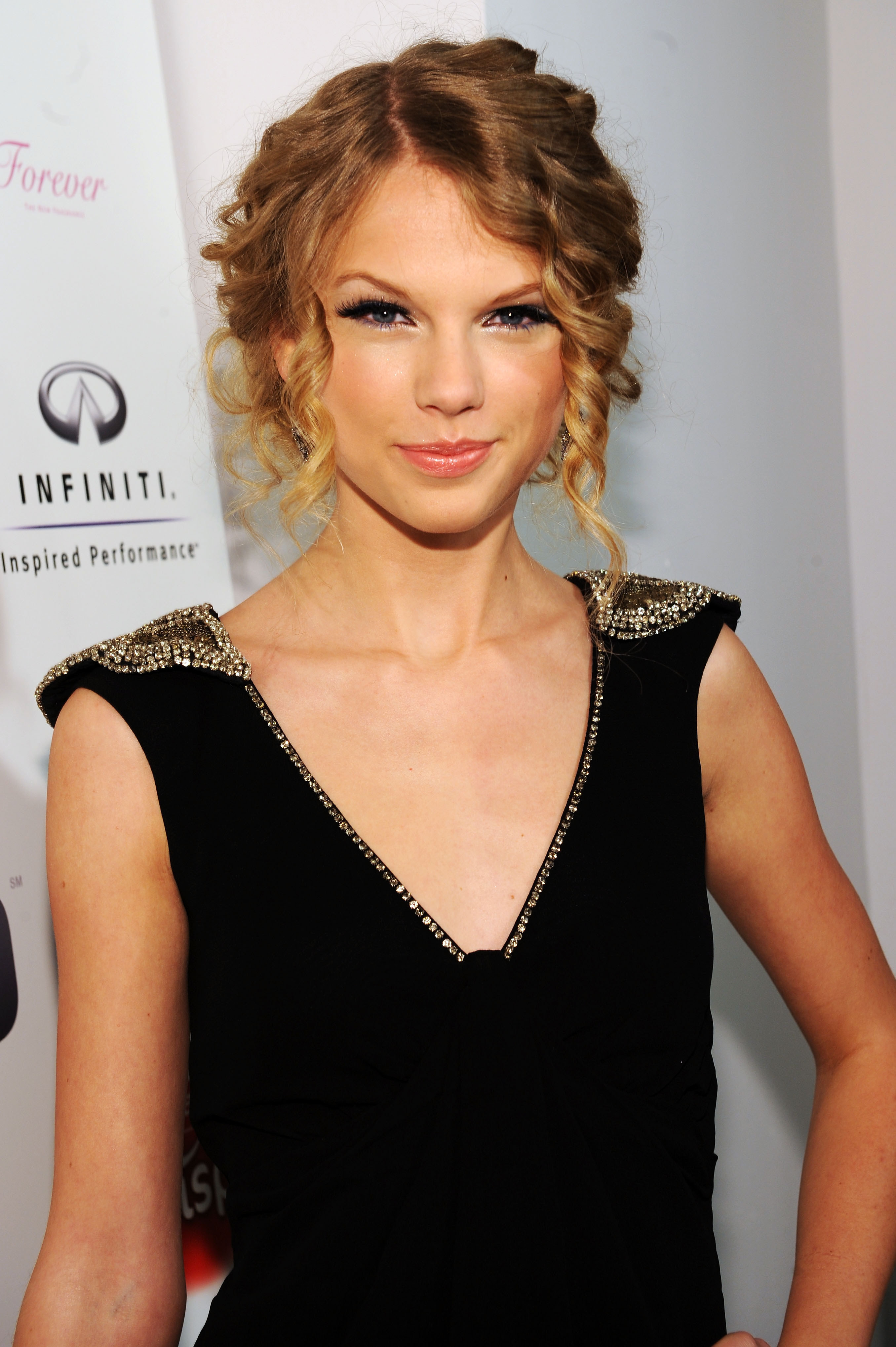 "Yeah I'm about to get to that," the host argued. "I'm about to get to that, this is sort of the thing everyone's talking about. I don't watch The View, I find them very obnoxious — has she walked away from the phone?"
Taylor's publicist confirmed that she had, and MJ began to raise his voice as he said: "I hate to point this out, guys, but you've got 12 stations lined up after me. Everyone's going to ask the same stuff."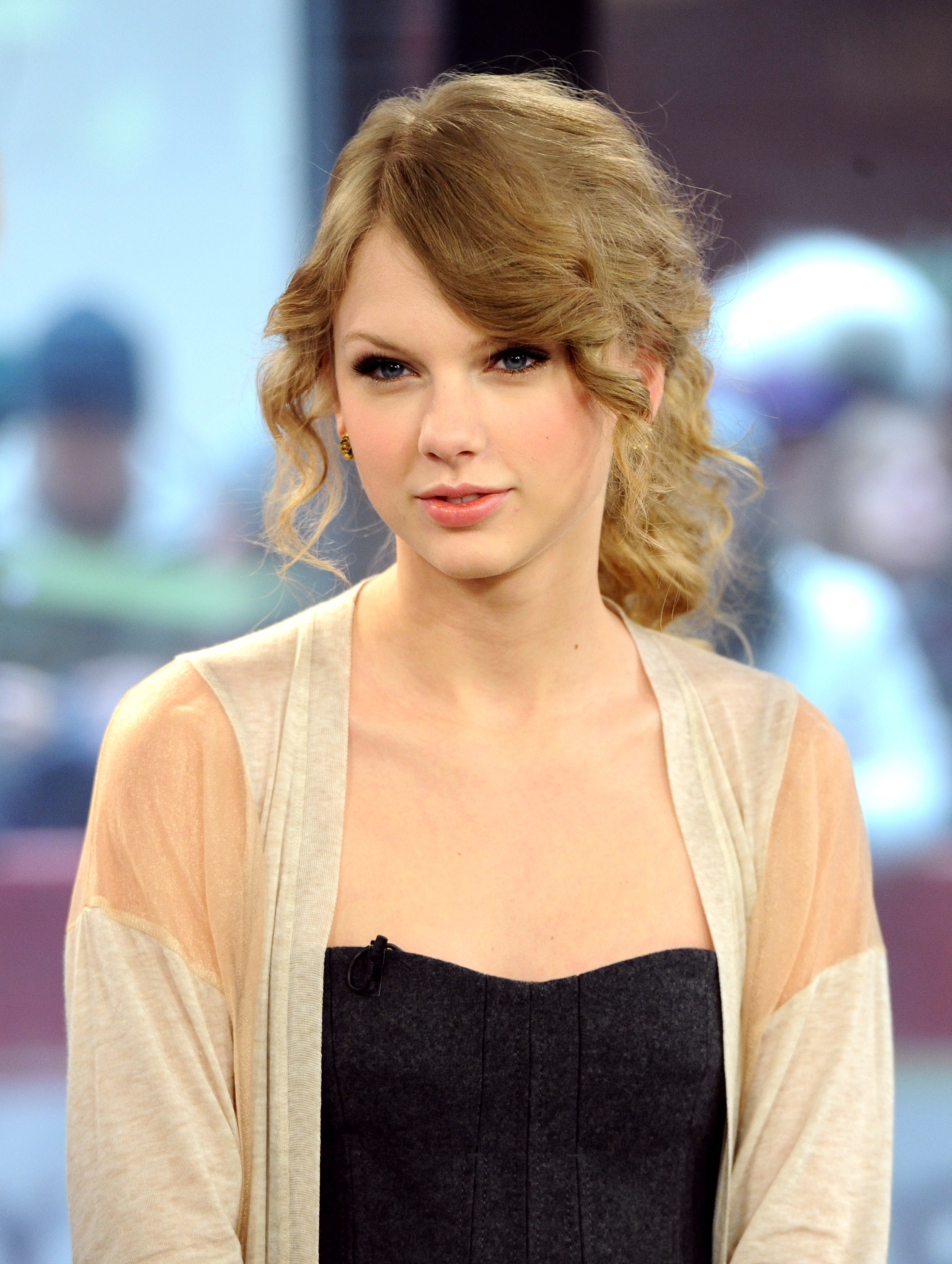 And when the publicist appeared to mention "pointers" that had been sent the previous day, MJ shouted: "First of all, I don't do interviews where I get a list of demands of what I can't talk about."
"Oh no no no, it's not a list of demands, no, sir," the publicist explained. "They just want to move on from that." She then pointed out that Taylor did address the controversy the first couple of times that MJ asked her, but now she wanted to move on with the interview.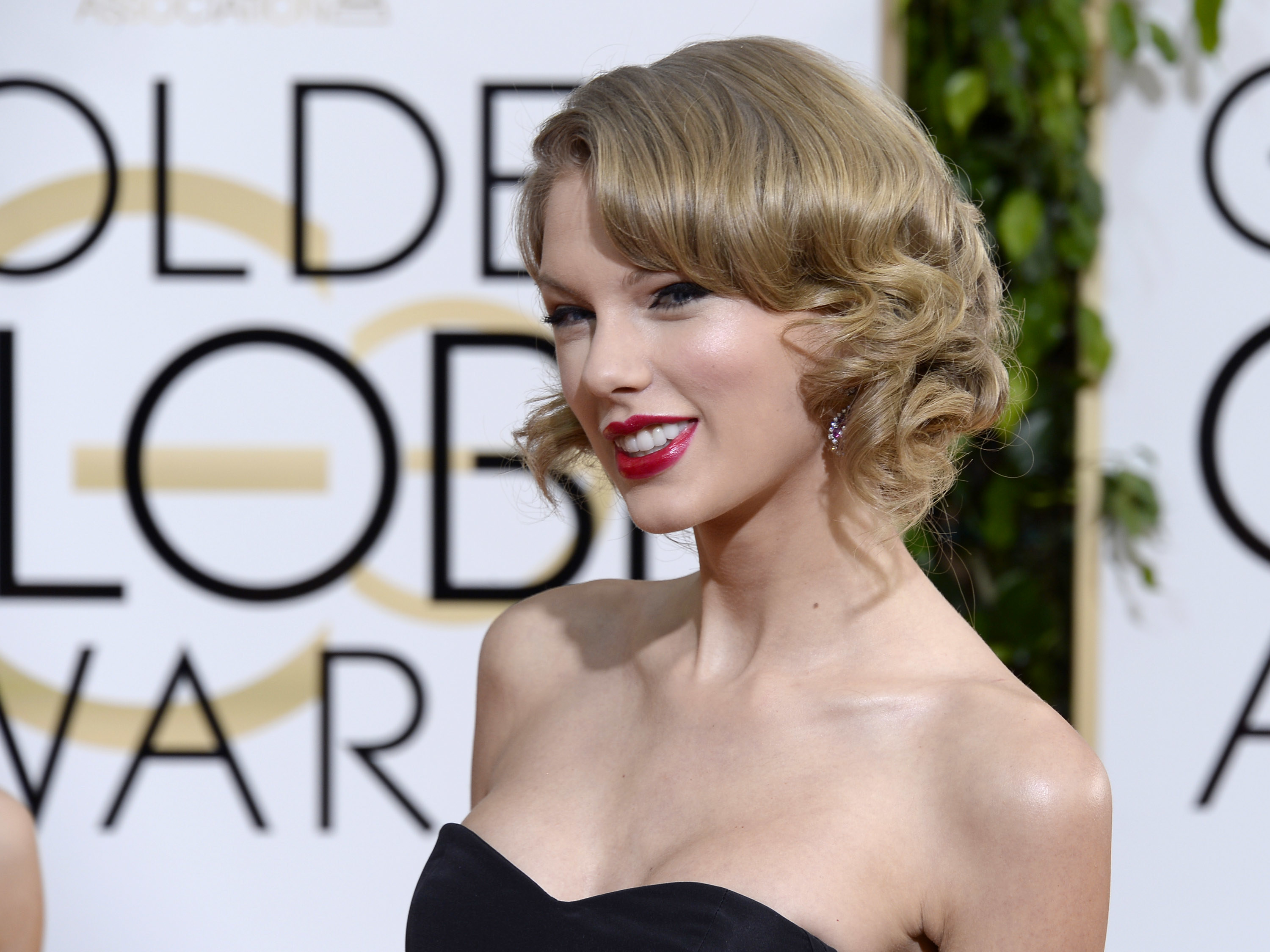 MJ hung up the line when Taylor's publicist said that they had the next station ready to go, and exclaimed to the other people in the studio: "What the hell was that about?"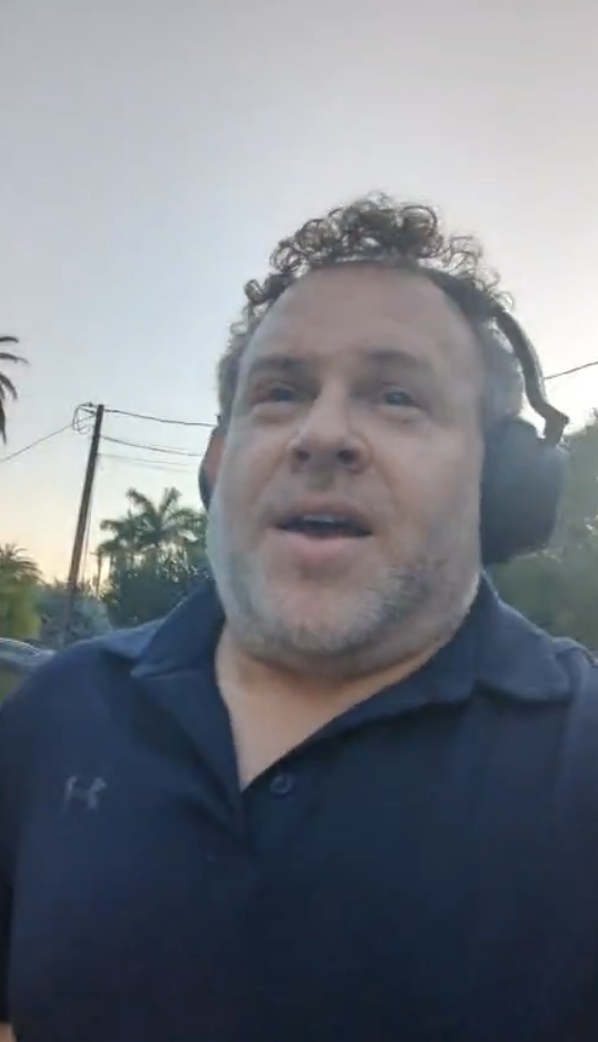 "I thought I was very nice, I thought I was gentle, I thought I was delicate," he went on. "What the hell was that? My last question was going to be: Do you think Kanye West has a mental problem? Do you think Kanye West has a fricking screw loose?"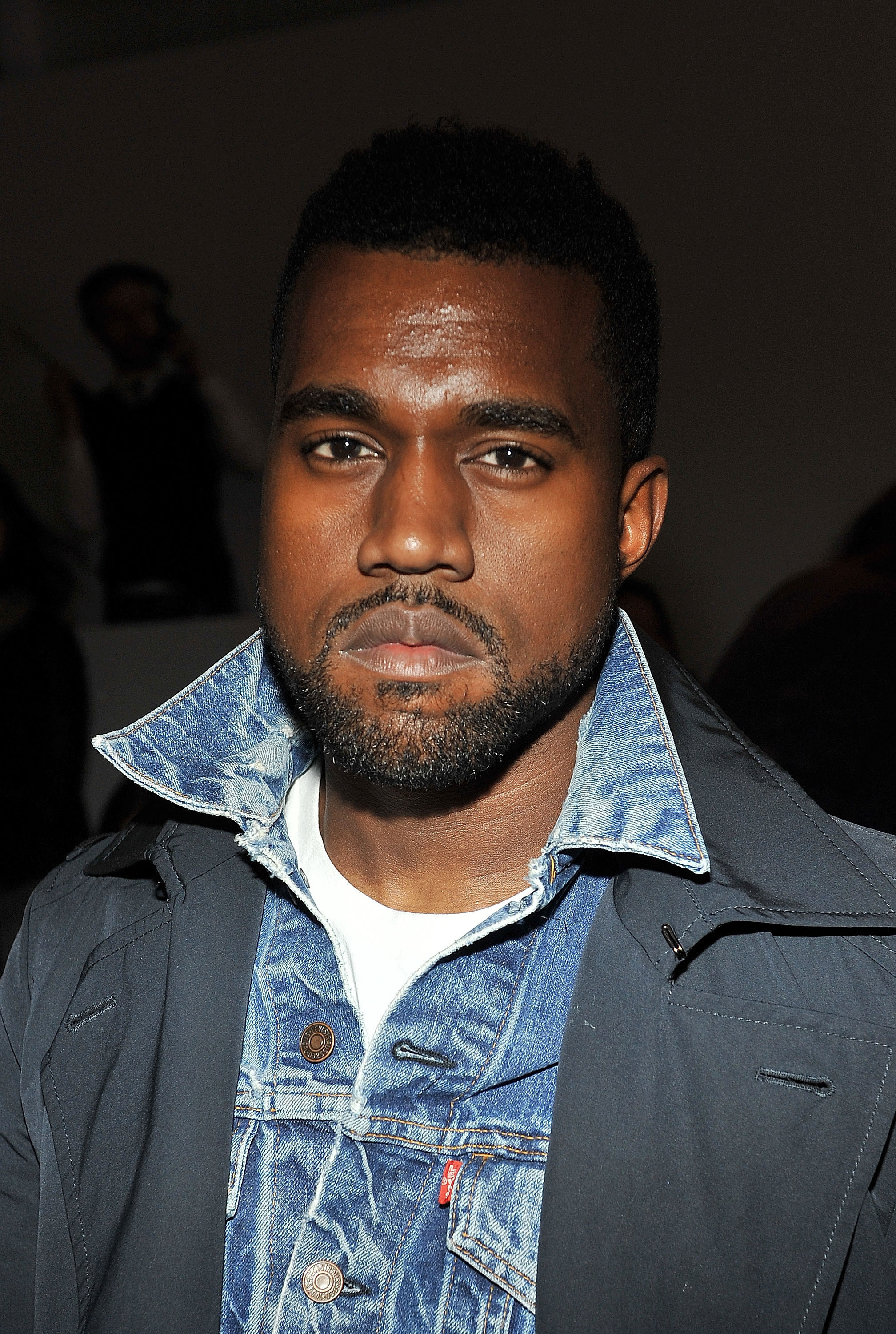 Audibly yelling, he continued: "How the hell are they avoiding this? They think they can avoid this? They've got New York and Dallas and Phoenix and Minneapolis — do you think for a minute that some of the stations are not going to be tougher than me?"
And people were horrified by the exchange when it resurfaced on TikTok almost 14 years later, with many praising Taylor for maintaining her boundaries while calling MJ out for the way that he spoke to her.
"She set a boundary and they couldn't respect that," one comment read. Another asked: "Do you think they would have continued to press an older man for info like that? They were trying to take advantage of how young and polite she was."


Others referenced a standout moment from the interview, as someone wrote: "'Let me give you a couple of tips here.' The audacity." A fourth person echoed: "'Lemme give ya just a couple tips here.' The MANSPLAINING. She's on a press tour. SHE KNOWS."


"'let me give you a couple of tips here' personally I would have gone feral," another agreed. One more commented: "He thinks he can steamroll her cuz she's young. Go Taylor! Respect."


The video also made its way over to Reddit, where fans praised the singer for being so gracious in the face of such disrespect.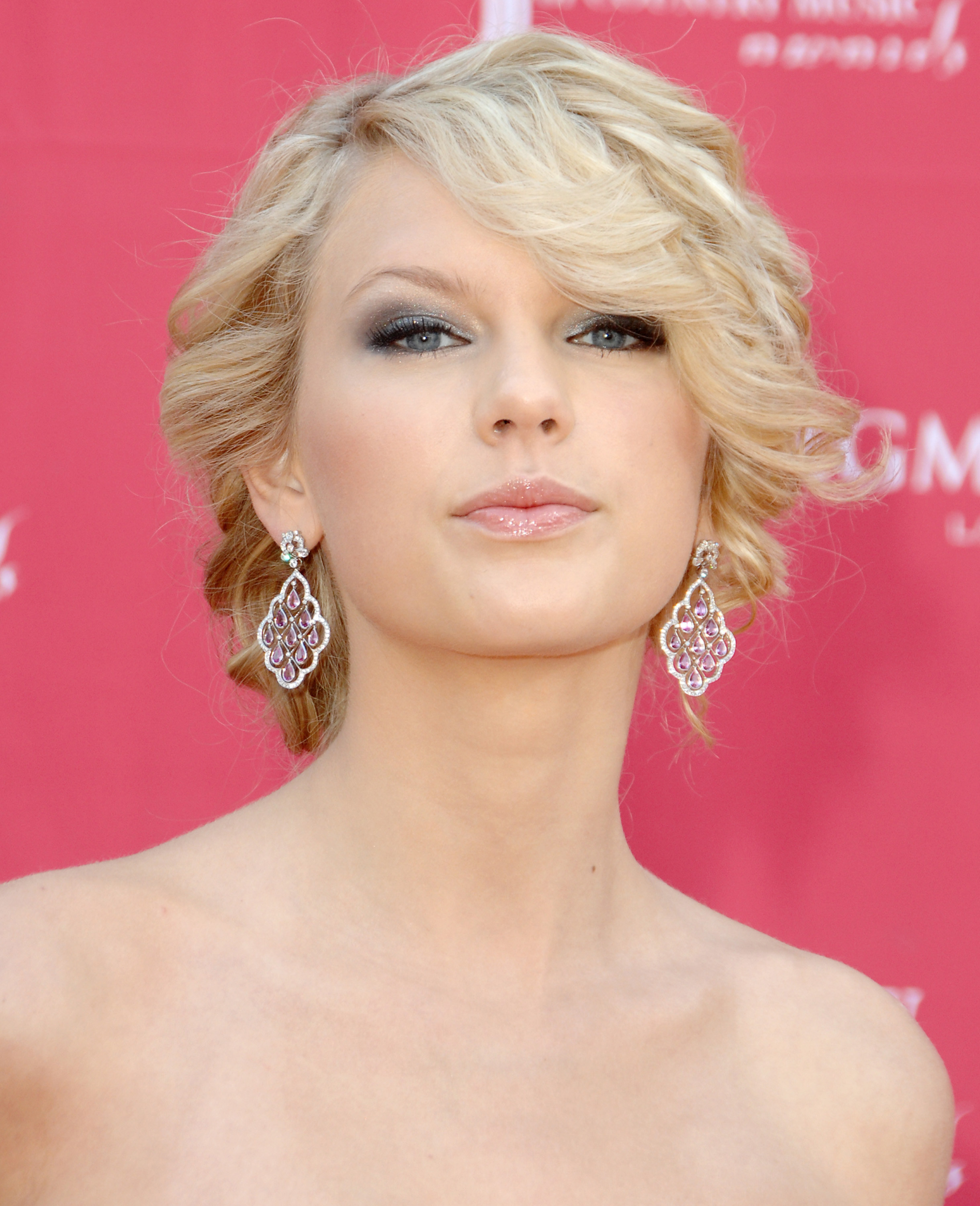 "Taylor seriously has been ahead of her time. She's always been respectful but firm and the reaction people had to it was sheer misogyny," someone posted alongside the video.

Others accused MJ of trying to make Taylor "shut up and be a nice girl" so that he could "walk all over" her.

"The fact that she handled this with such grace as a teenager really speaks to her character. I would have asked him to be a professional and walked out, and I'm 31," one user wrote.

Somebody else added: "Watching Taylor grow up is just watching men and a misogynistic society try to break a young woman's spirit over and over again."

And this is far from the only interview to seemingly prove that point, with Emily Ratajkowski calling out the media's treatment of Taylor earlier this month after a resurfaced interview with Ellen DeGeneres went viral.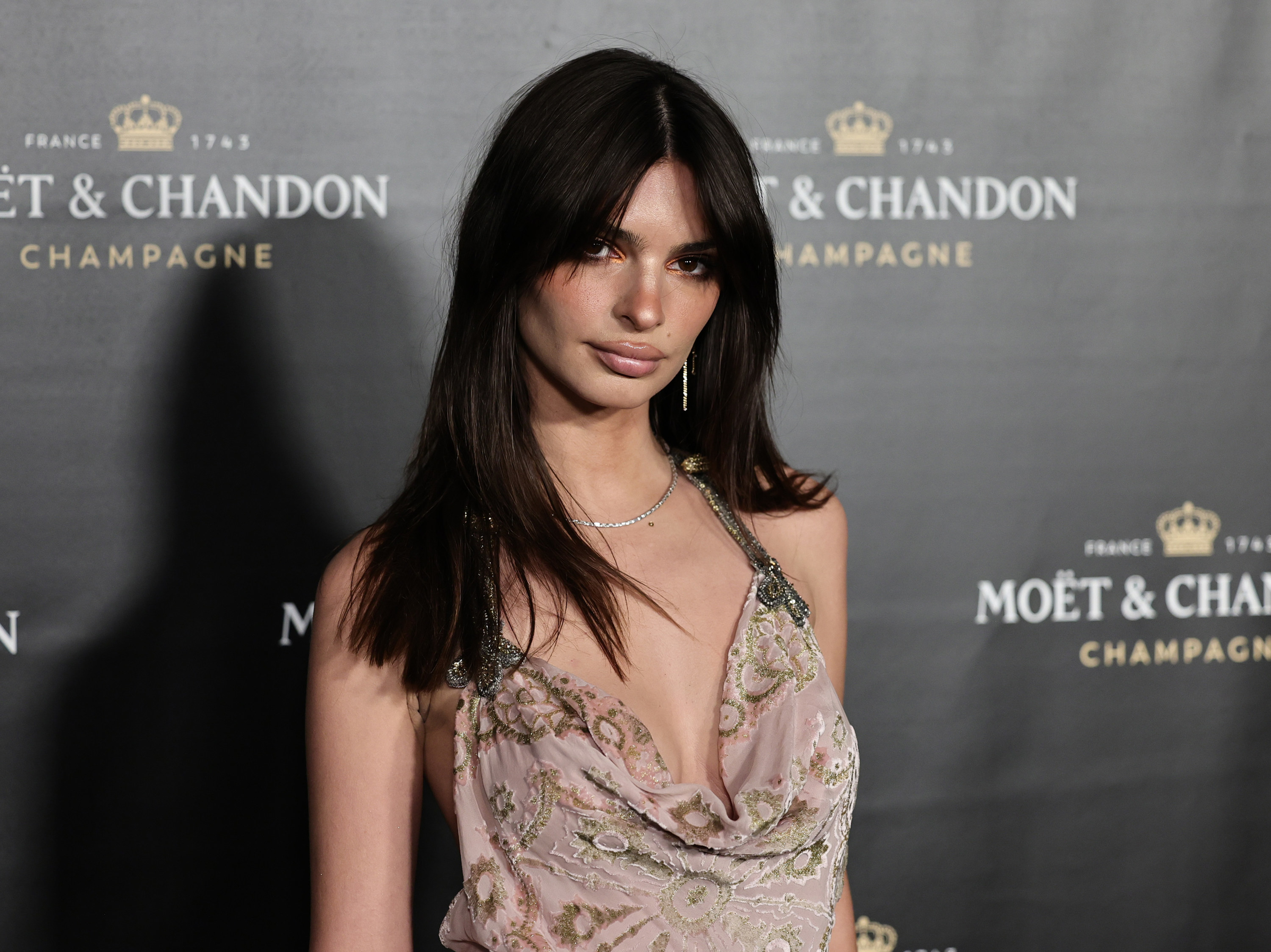 In the 2013 segment, Taylor repeatedly voiced her discomfort as she was presented with a slideshow of famous men and told to ring a bell if she had dated them.
During a 2019 interview with Zane Lowe on Apple Music, Taylor herself opened up about the sexist treatment she had received from the media.
She said at the time: "When I was, like, 23 people were just kind of reducing me to — kind of making slideshows of my dating life and putting people in there that I'd sat next to at a party once and deciding that my songwriting was like a trick rather than a skill and a craft."
"It's a way to take a woman who's doing her job and succeeding at doing her job and making things," Taylor went on. "And in a way it's figuring out how to completely minimize that skill by taking something that everyone in their darkest, darkest moments loves to do, which is just to slut-shame, you know? And that happened to me at a very young age, so that was a bit hard."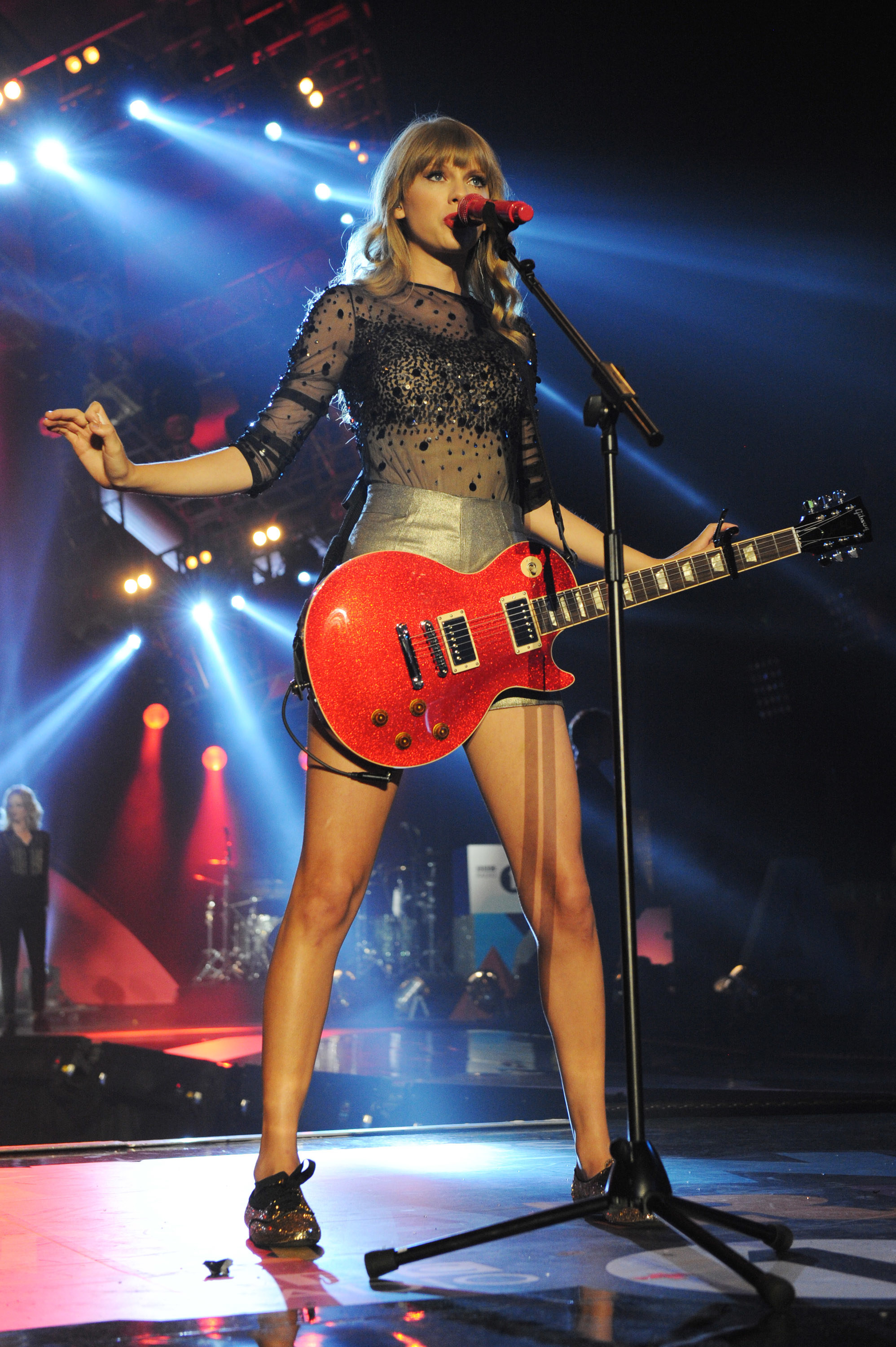 Taylor also appears to reference her tough life lessons in her 2022 song "Dear Reader," where she pointedly advises listeners: "Bend when you can, snap when you have to" and "You don't have to answer just 'cause they asked you" — with both examples being expertly demonstrated by the star in her interview with MJ.