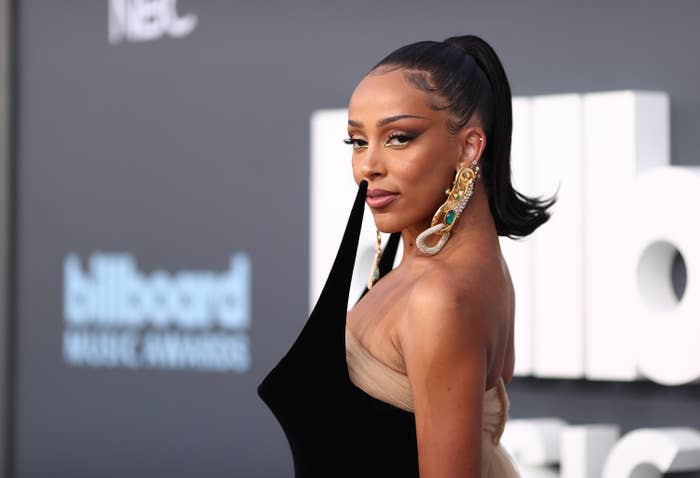 The 26-year-old rapper had messaged the teen on the social media platform to ask about his Stranger Things costar Joseph Quinn.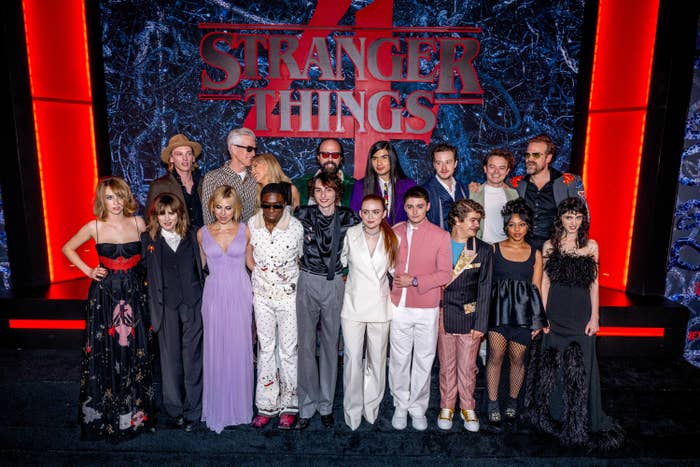 Joe joined the Netflix series for the recent fourth season, and Doja has been open about her crush on the British actor on Twitter.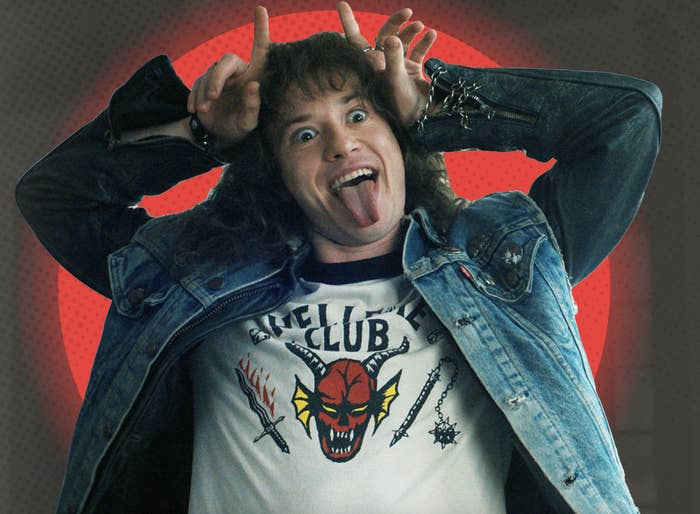 "Joseph Quinn [is] fine as shit," she tweeted in May. In another exchange, the musician told a fan that it is "fucking criminal" how attractive Joe is.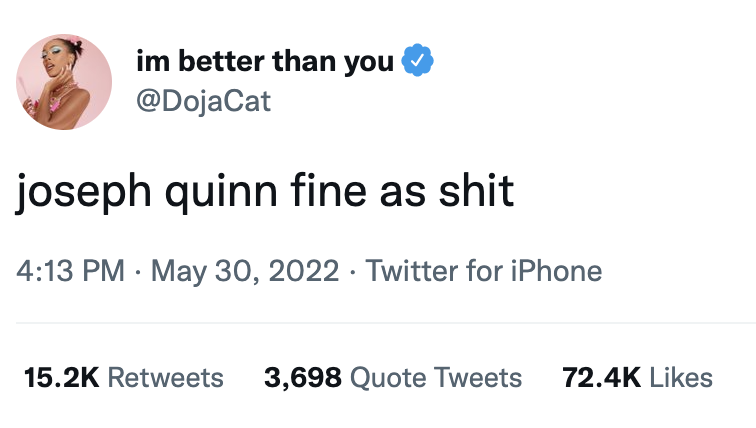 However, she wasn't able to find Joseph's Instagram page, so she slid into Noah's DMs for more information.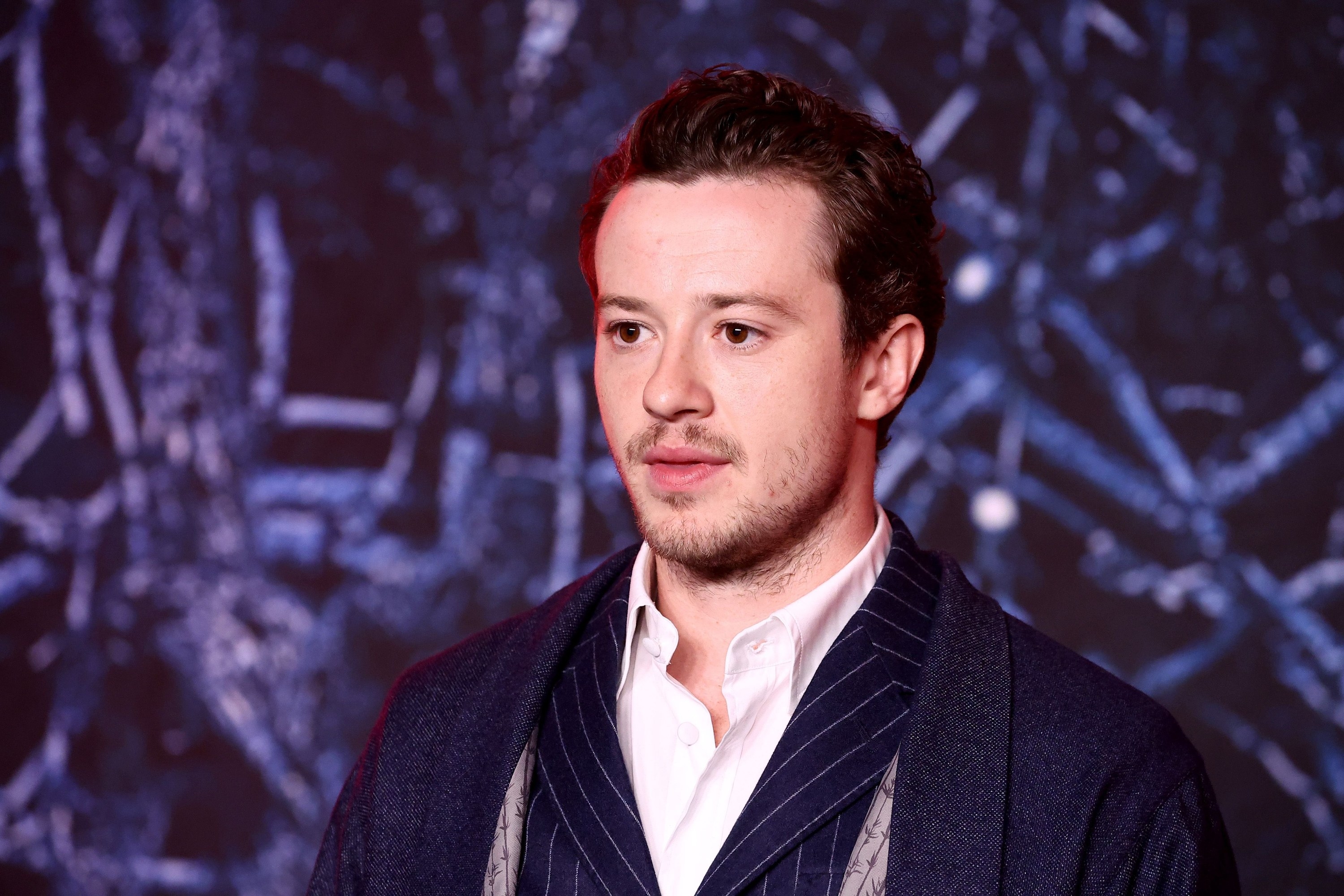 "Noah, can you tell Joseph to hmu [hit me up]," she wrote in the private message. "wait no. does he have a gf?"
Noah laughed in his reply before telling Doja to message Joe directly. "Idk his IG or Twitter, he doesn't have a DM to slide to," Doja replied, which is when Noah linked her to Joe's profile.
Since making his Stranger Things debut as Eddie Munson two months ago, Joe has gone viral on social media as fans of the show have shared their attraction to him.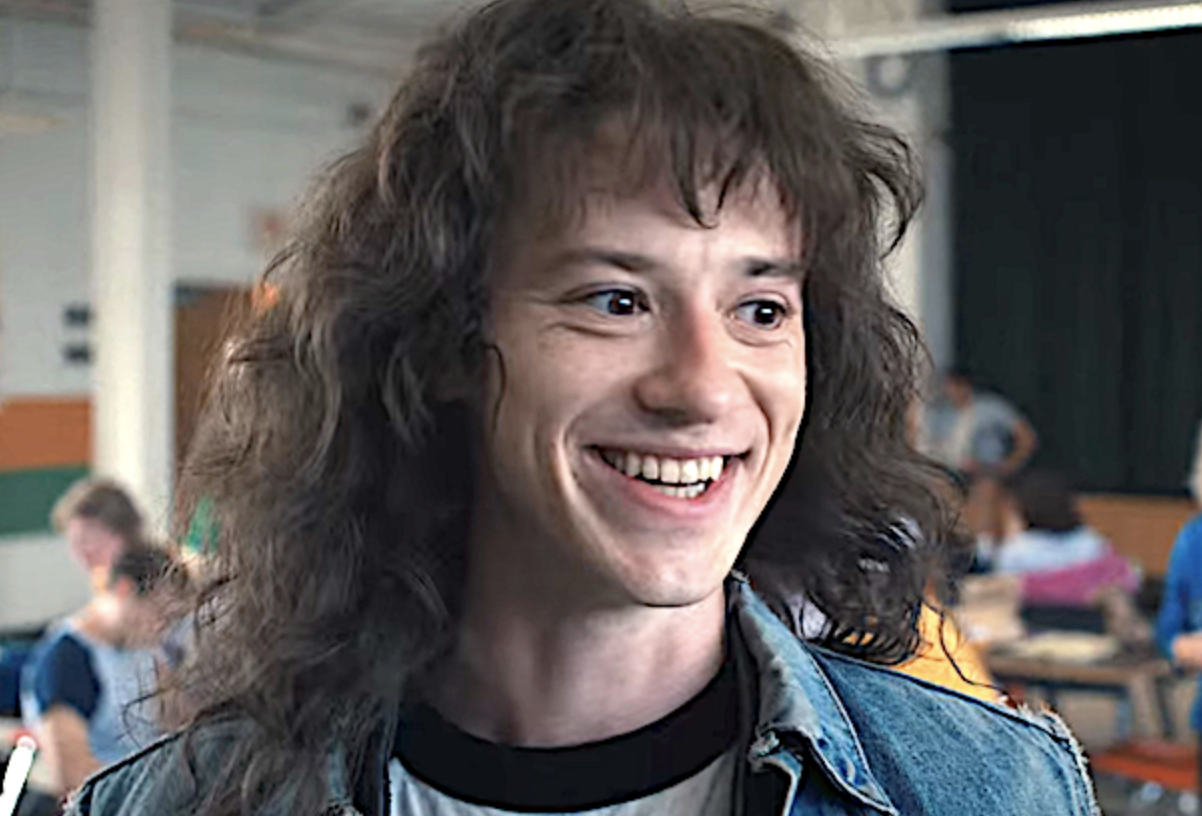 In fact, having a crush on Joe has become somewhat of a trend in recent weeks, and Noah was clearly tickled to learn that Doja was a part of it.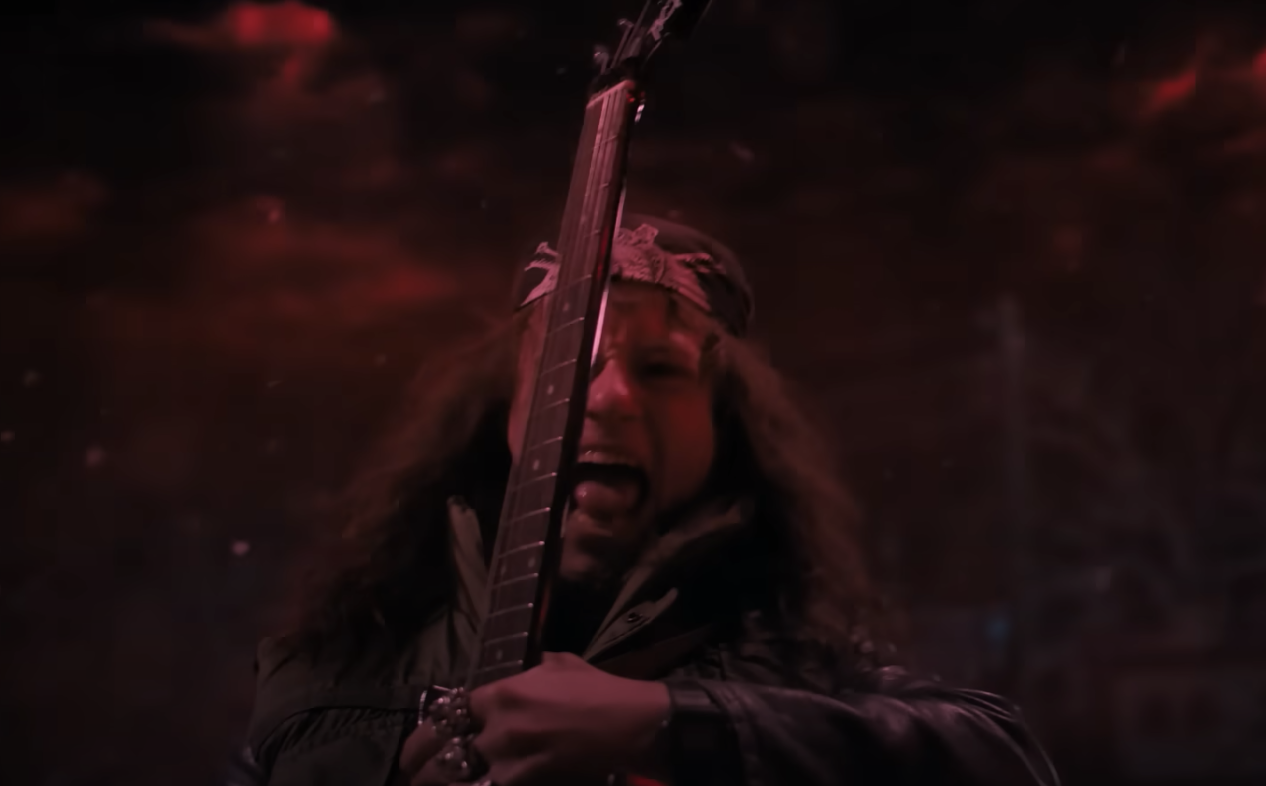 In a now-deleted TikTok, the teen star shared a screenshot of his conversation with Doja. But the following day, she put him on blast in a livestream with her fans.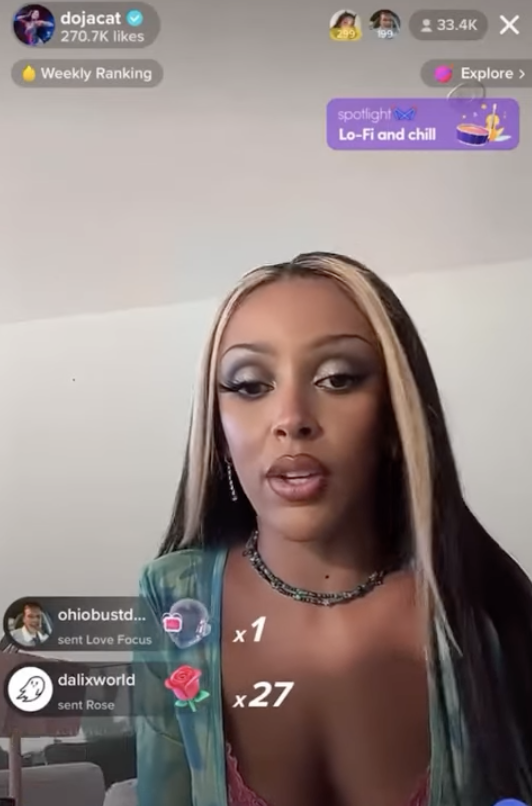 She claimed that Noah's actions were "degrading" and "exploitative" as she questioned his motives for sharing it.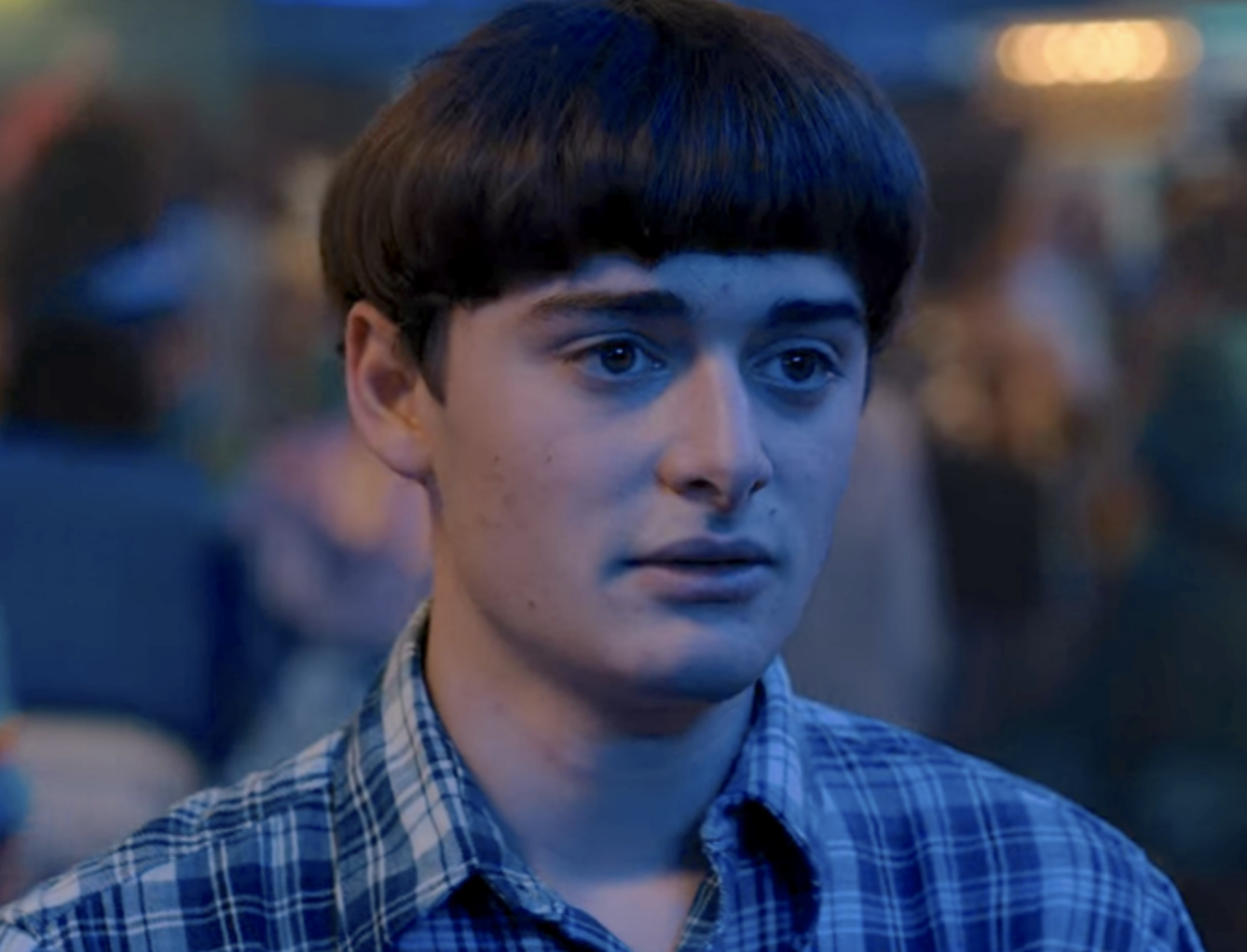 "Maybe he is, like, a whole snake. But I didn't see him that way," Doja said. "I made an assumption that he was gonna be chill about it, and he went and shared information that I didn't feel comfortable with him sharing."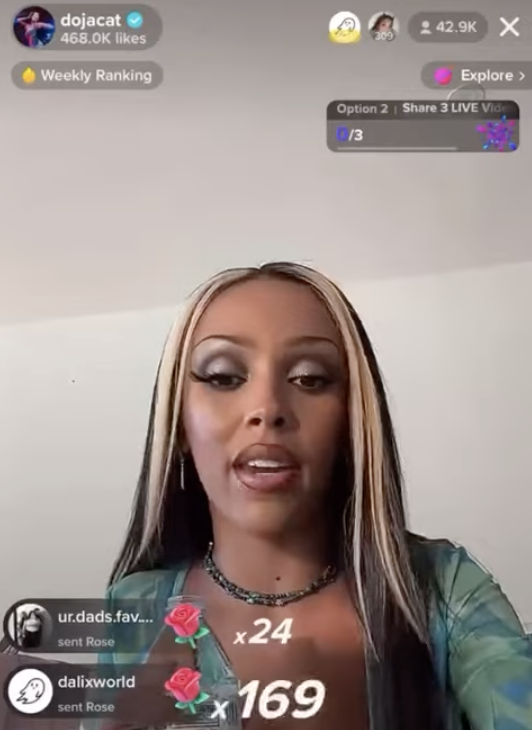 "There's just something very weird. It's very degrading and exploitative behavior," she went on. "And it's embarrassing. It's, like, super embarrassing."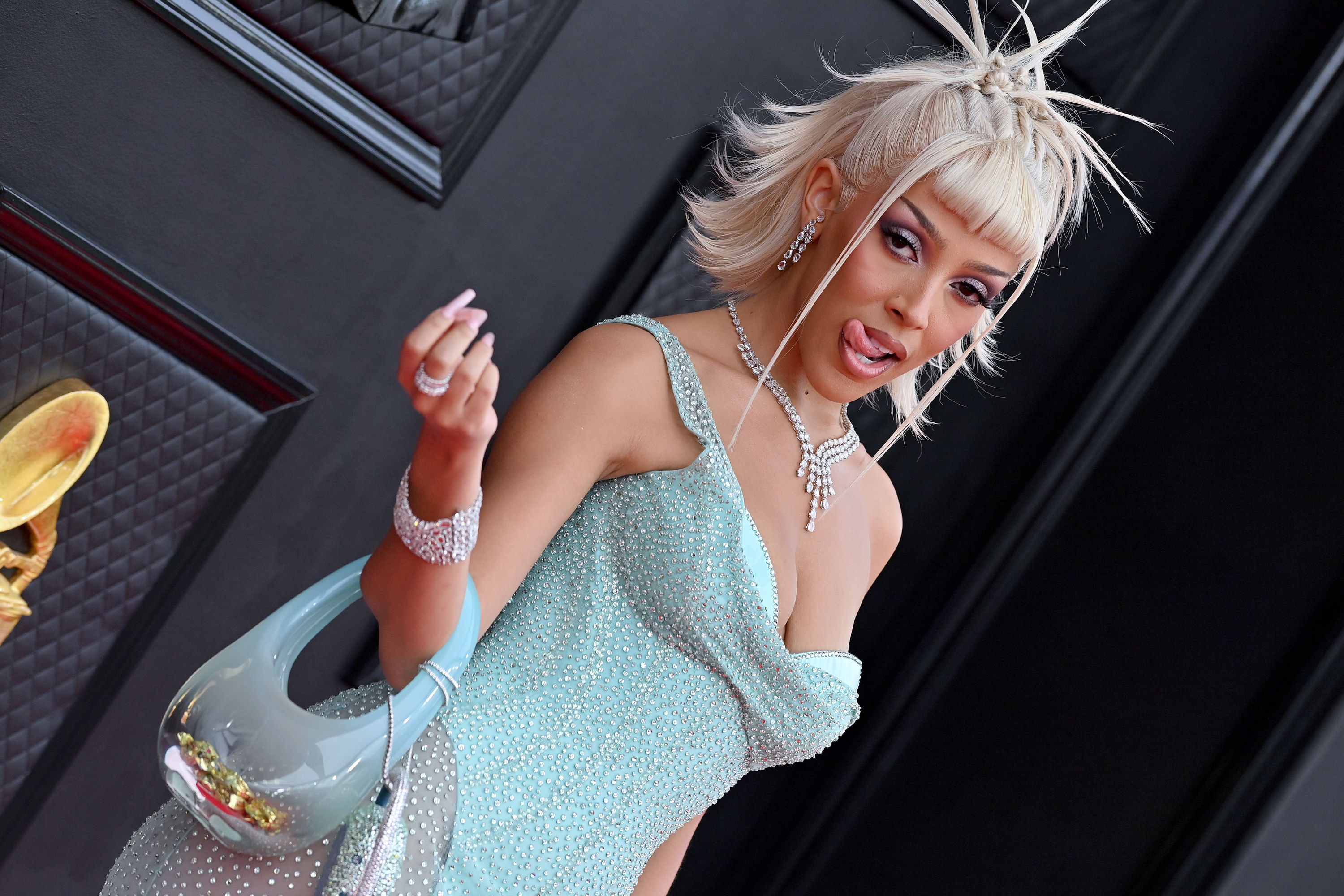 Doja then said that Noah's behavior wasn't "normal" as she admitted that she hadn't told him not to share a screenshot of the chat because she didn't expect that to be something he'd do. "You don't expect people to do that because it's not normal to do that," she said. "It's literally not cool and it's not normal."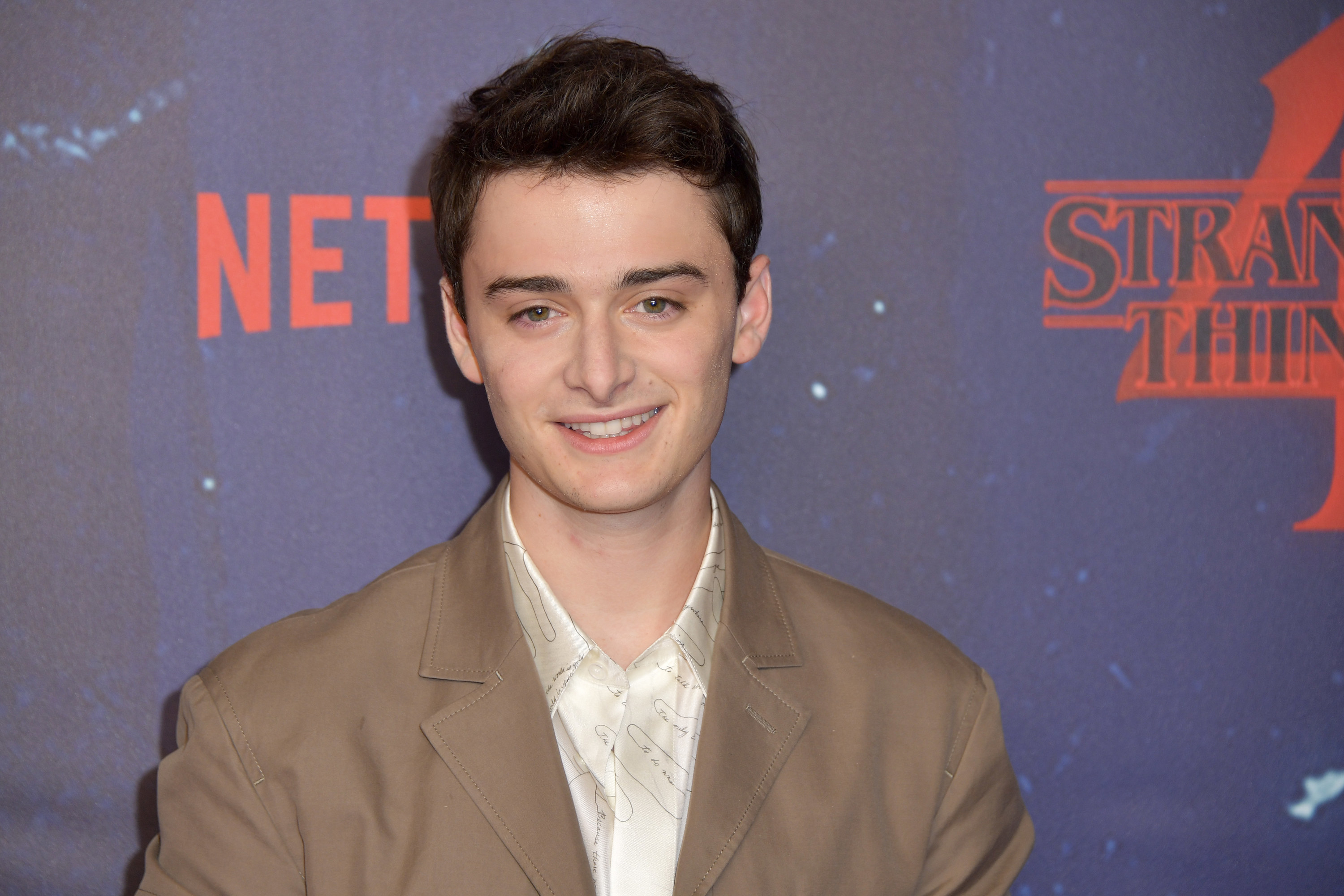 "It feels like a weird power play thing," Doja concluded.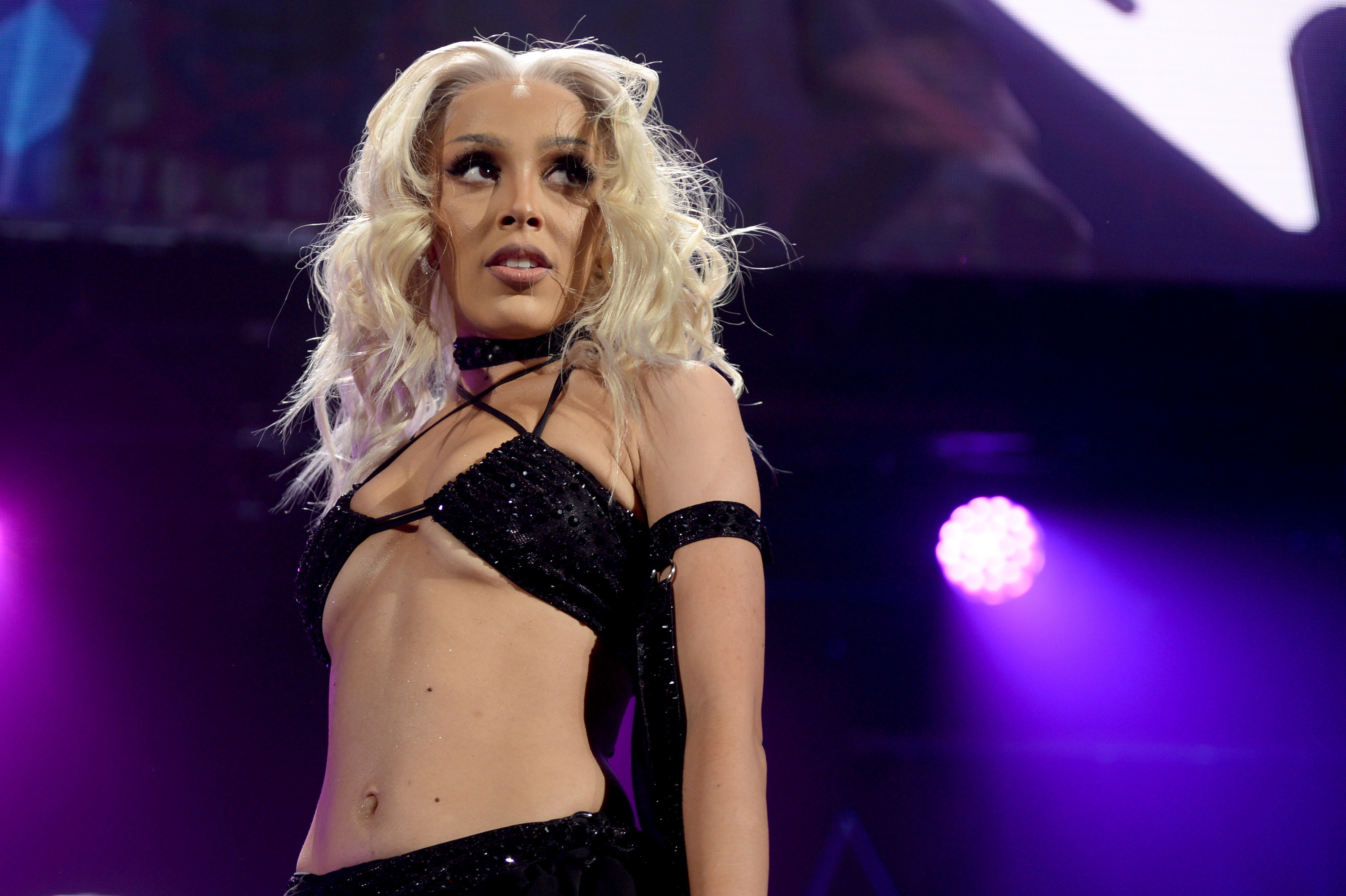 While people sympathized with Doja for her messages being exposed without her consent, many felt that she was too harsh on Noah considering he is only a child.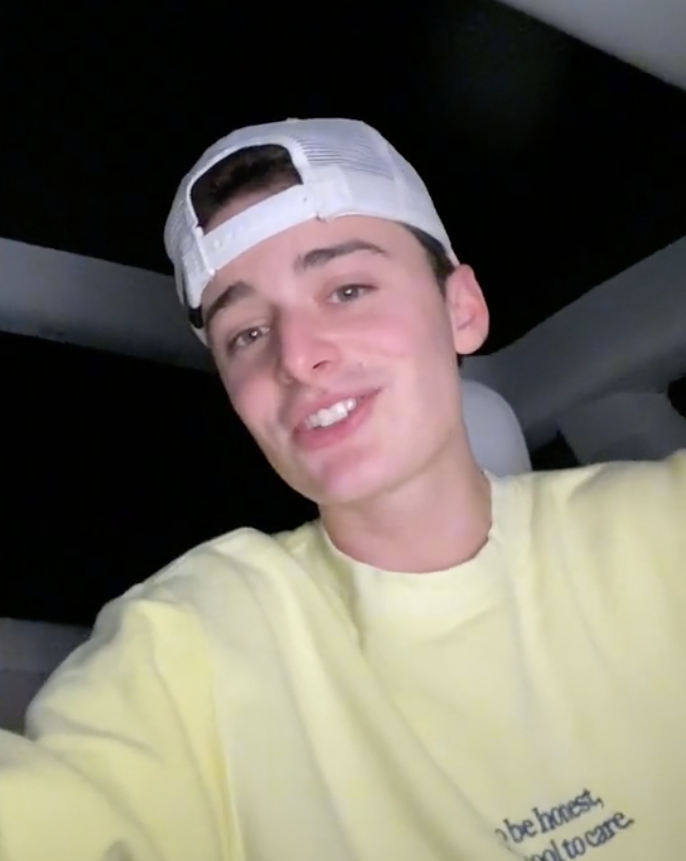 "Genuinely confused why doja cat is responding with this energy," one person tweeted. "She had already made her interest in joesph quinn public, its not like noah relieved anything she hadnt essentially already publicized herself. why are we throwing around the words 'power play' & 'snake shit'??"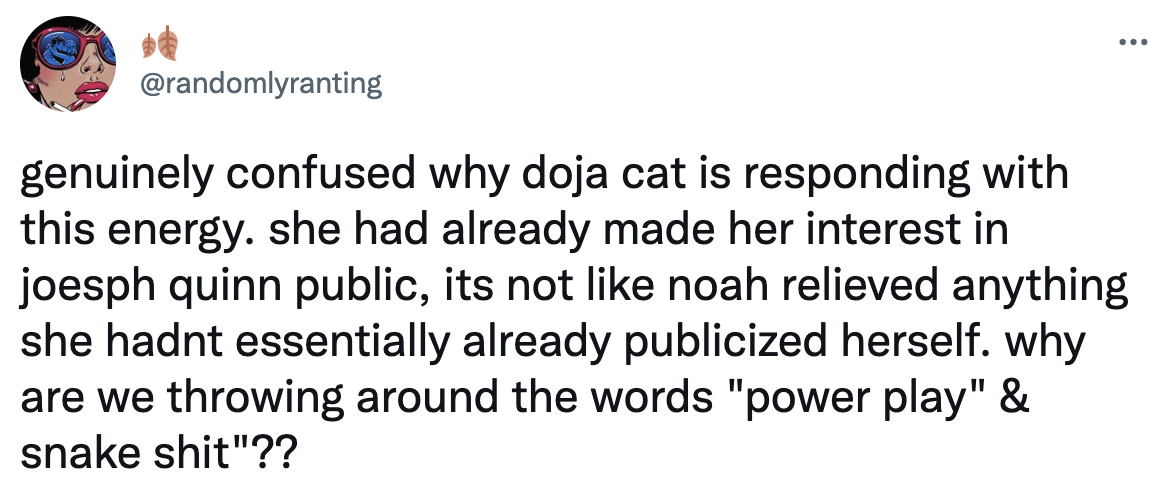 "My personal opinion: noah is 17 and doja is 26," another wrote. "While it was wrong of noah to post that to his millions of fans, doja should understand the fact that what's funny to a 17 year old is often very immature because he's still a child . i also think doja shouldn't have dmed him."

"I love doja cat but noah is 17.. he clearly didnt mean any harm by it at all. like why are you beefing with a CHILD??????? this could have easily been an convo with just him but going on live ab it?? come on girl… be an adult," a third person said.

But Doja appeared to double down on her stance on Twitter, where she liked a tweet in her support amid the backlash. "No one was mad at you for DMing him when he posted, they were all laughing!" the tweet read. "But the second you express your concern it's, 'Why was she DMing a 17-year-old?' Like they need to be serious."

Doja herself tweeted an apparent jibe at the critics, writing: "Y'all are so cringe and lame and nobody wants to hang w u that's why y'all be on here unironically writing replies to shit that makes you mad."

She also changed her username on the social media app to "im better than you."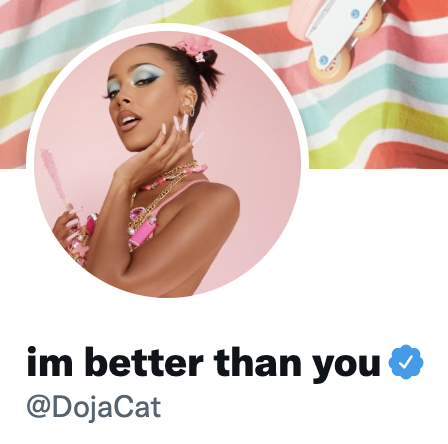 But Noah has now revealed that his and Doja's run-in is water under the bridge, insisting that there are "no hard feelings" between them after he privately apologized for sharing the screenshot.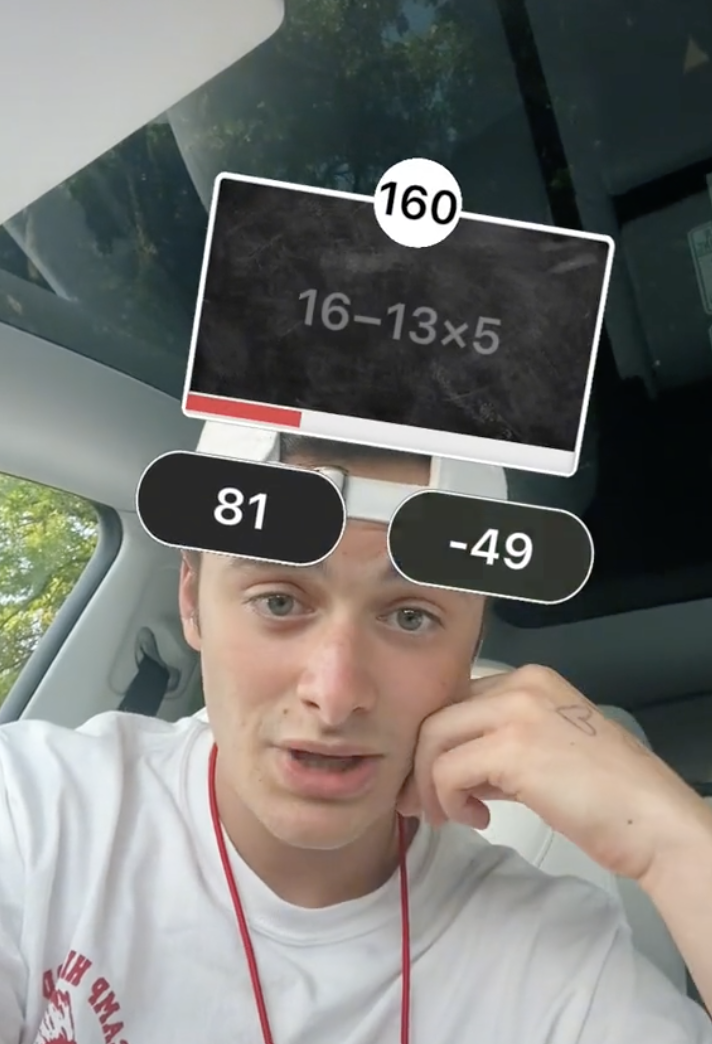 In fact, the actor went so far as to use one of Doja's songs in his latest TikTok video, which simply showed him doing math equations via a filter in a car.
His followers couldn't believe that he'd used "Kiss Me More" by Doja as the upload's audio, with one commenting: "NOT YOU USING A DOJA SONG 😭 #icon"

Another wrote: "THE SONG NOAH ILY😂" And a third said: "LOLOL DOJA SONG."


Upon seeing the reaction, Noah decided to set the record straight. He commented: "Guys everything is all good I apologized and I still follow her and love her music no hard feelings ❤️❤️"

But while Noah and Doja may have been able to make amends, the incident has had long-term repercussions on their online profiles.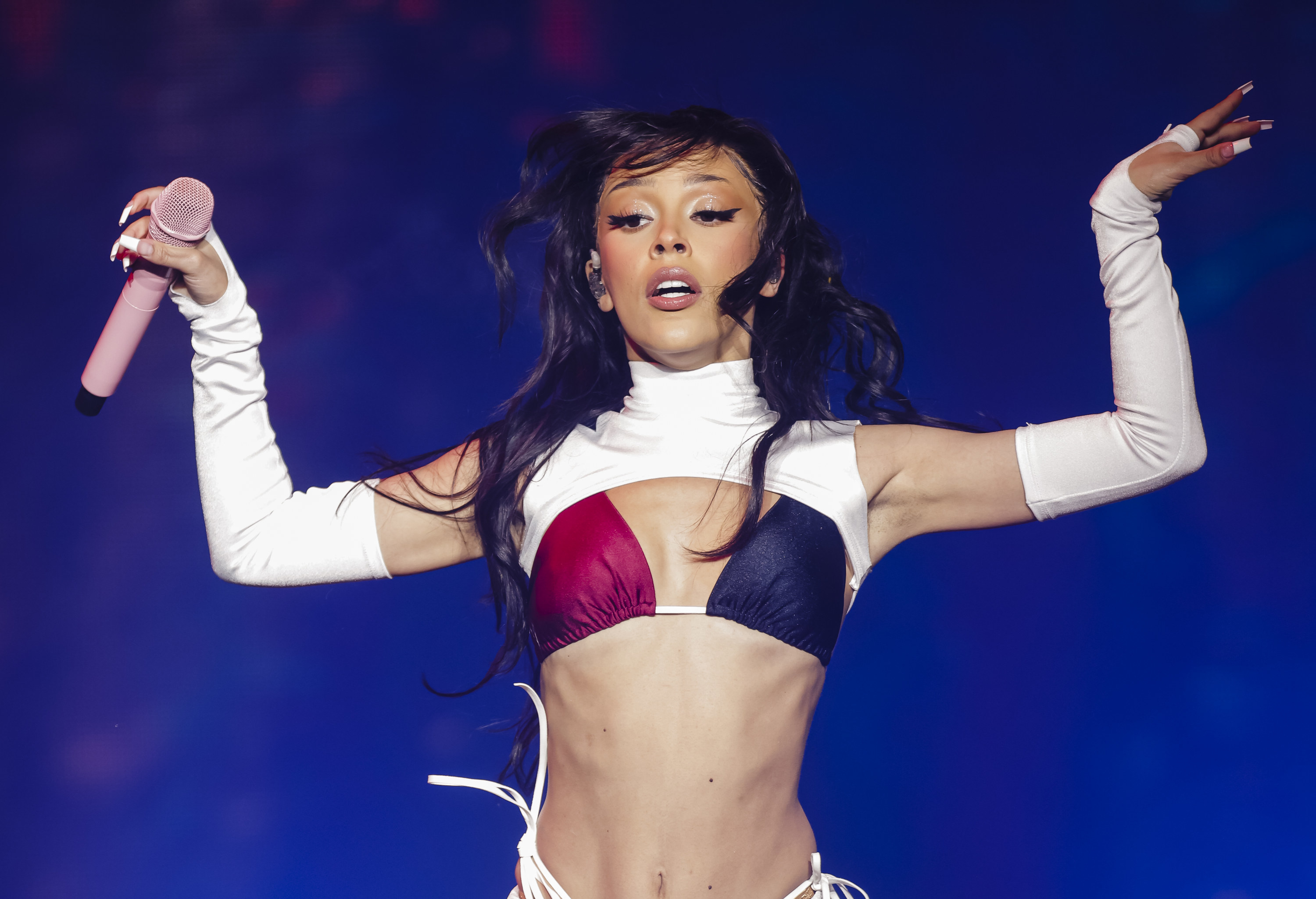 In fact, social media analytics company Social Blade revealed that Doja lost 200,000 followers on Instagram after she called Noah out. Meanwhile, Noah's following has increased by 920,000 accounts.
Doja has not publicly reacted to Noah's most recent TikTok, and Joe is still yet to acknowledge the entire thing.