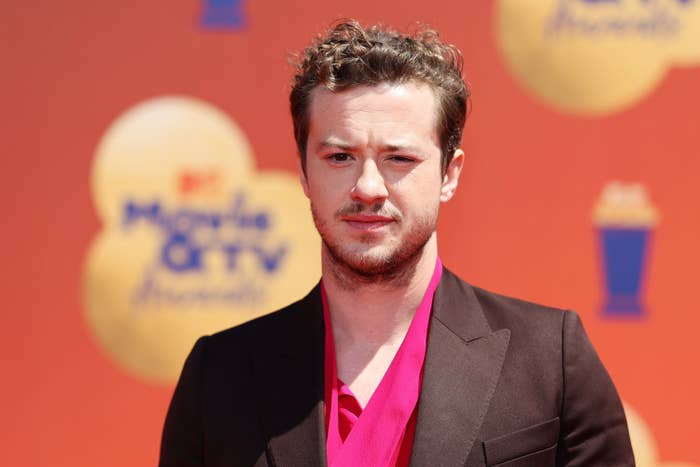 In a social media post, they explained to disappointed fans that the British actor was no longer able to attend due to an issue with his passport.
However, the shake-up came just four days after a video of Joe breaking down in tears during a Q&A at London Film and Comic Con went viral.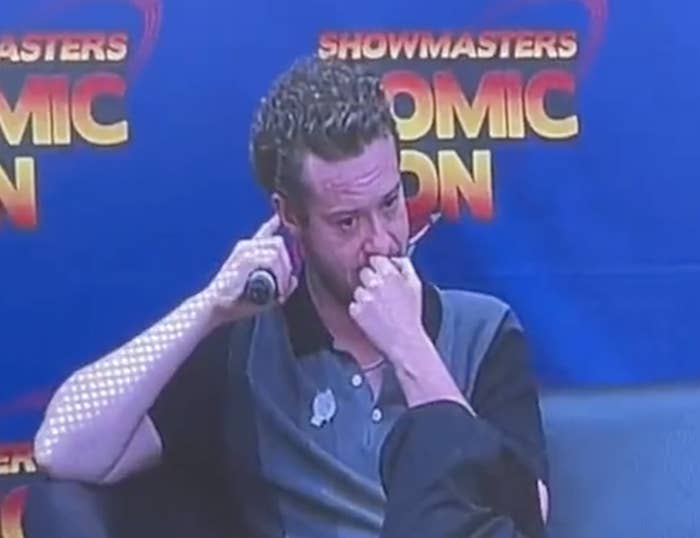 The moment came amid mounting reports of Joe being mistreated by staff at the event, with multiple attendees claiming that they witnessed him get "yelled at" by organizers for spending too much time with fans.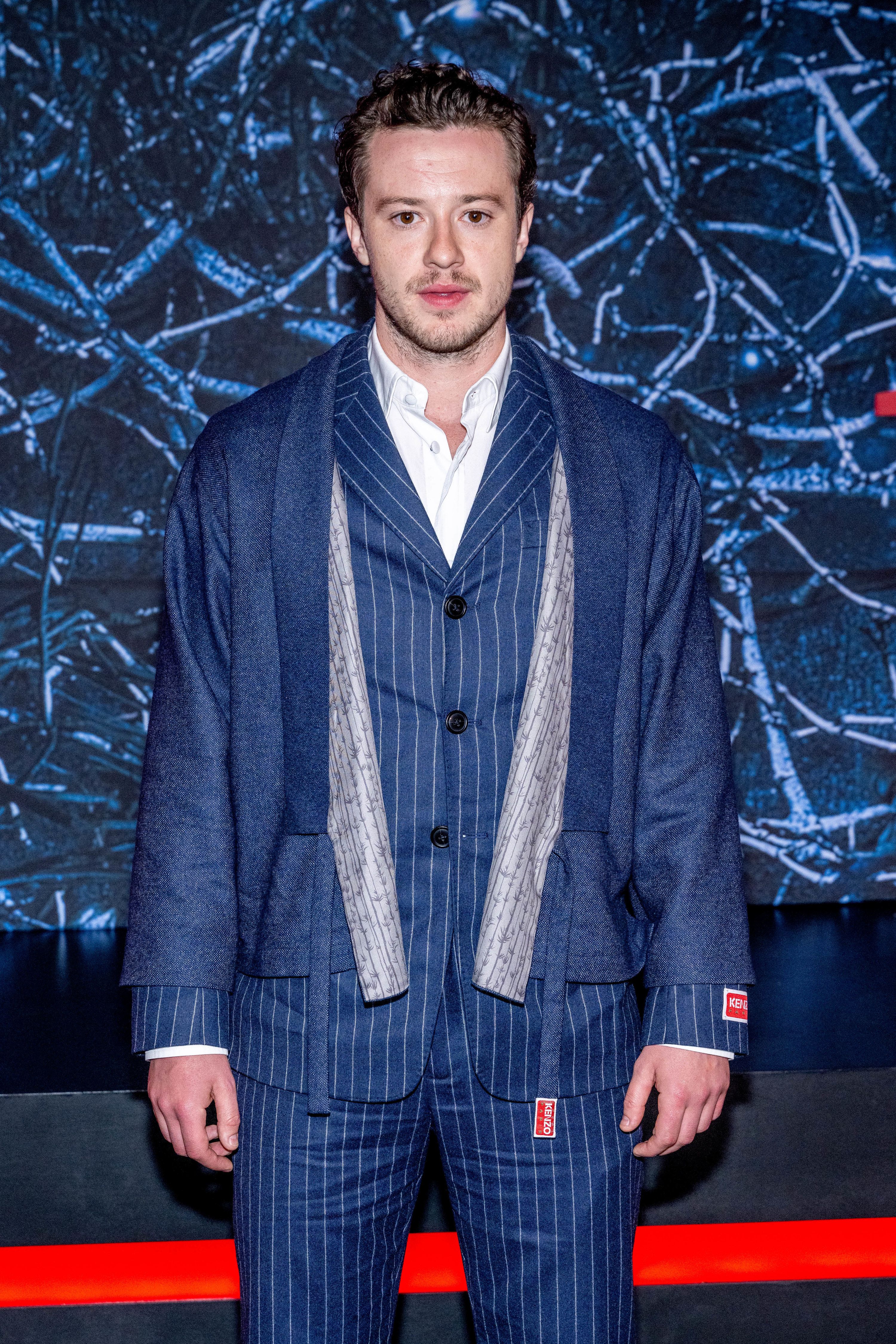 Joe shot to fame almost overnight after he made his debut as Eddie Munson in the fourth season of Stranger Things in May, so he was in high demand at the convention.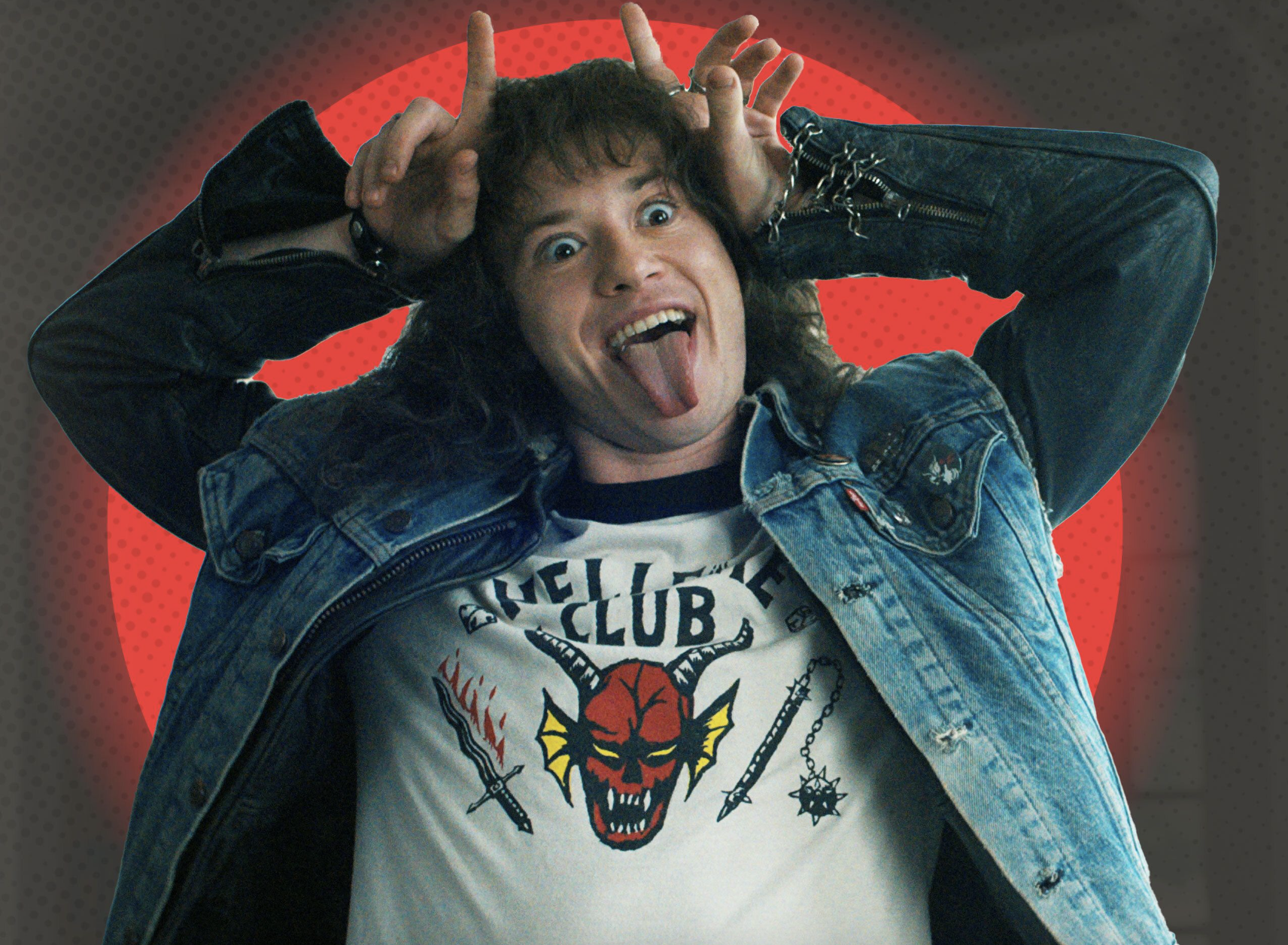 It was reported that Joe's slot had been oversold by "400 tickets," and that he desperately tried to make sure that every guest had a good experience despite hostile behavior from the staff.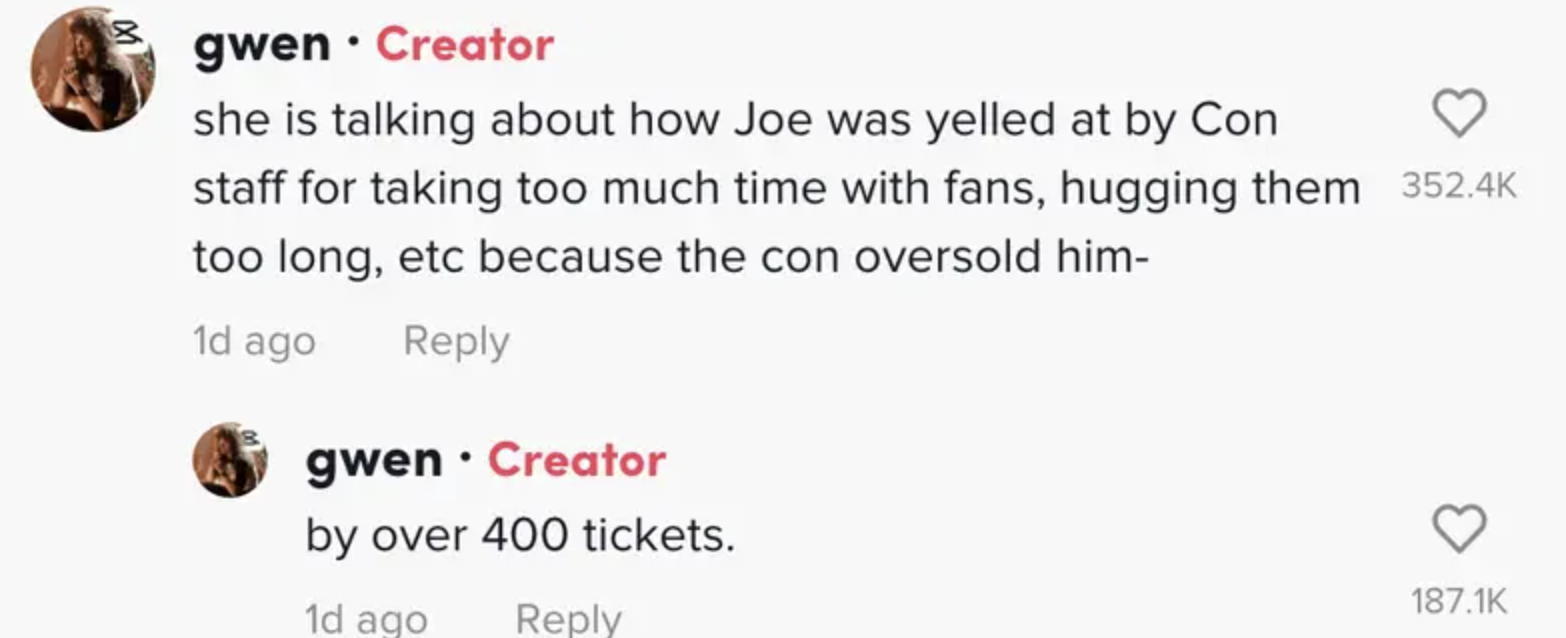 LFCC did not respond to BuzzFeed News' request for comment at the time, but on the second day of the convention, fan Kimberley Burrows addressed the reports when she was given the opportunity to speak to Joe during a panel.
"I'm sure a lot of us have heard what happened yesterday — whether it's true or not — about how you were treated," she said. "I just wanted to say thank you from all of us, we're really grateful that you're sharing your time."
Other attendees in the crowd filmed Joe's reaction as Kimberly spoke, and he was choking back tears as she went on: "Thank you for signing our things. For spending time with us and making our summer."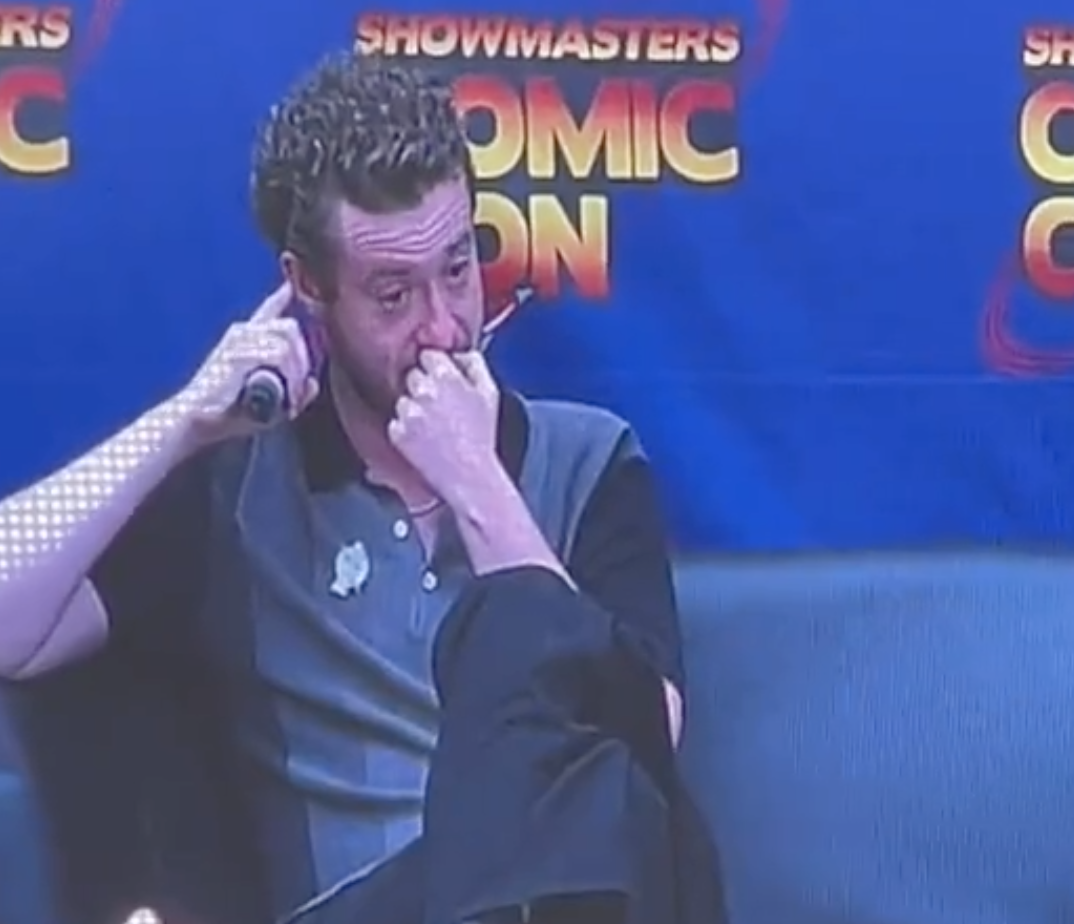 "However you were treated yesterday," she continued, "we are so grateful — thank you."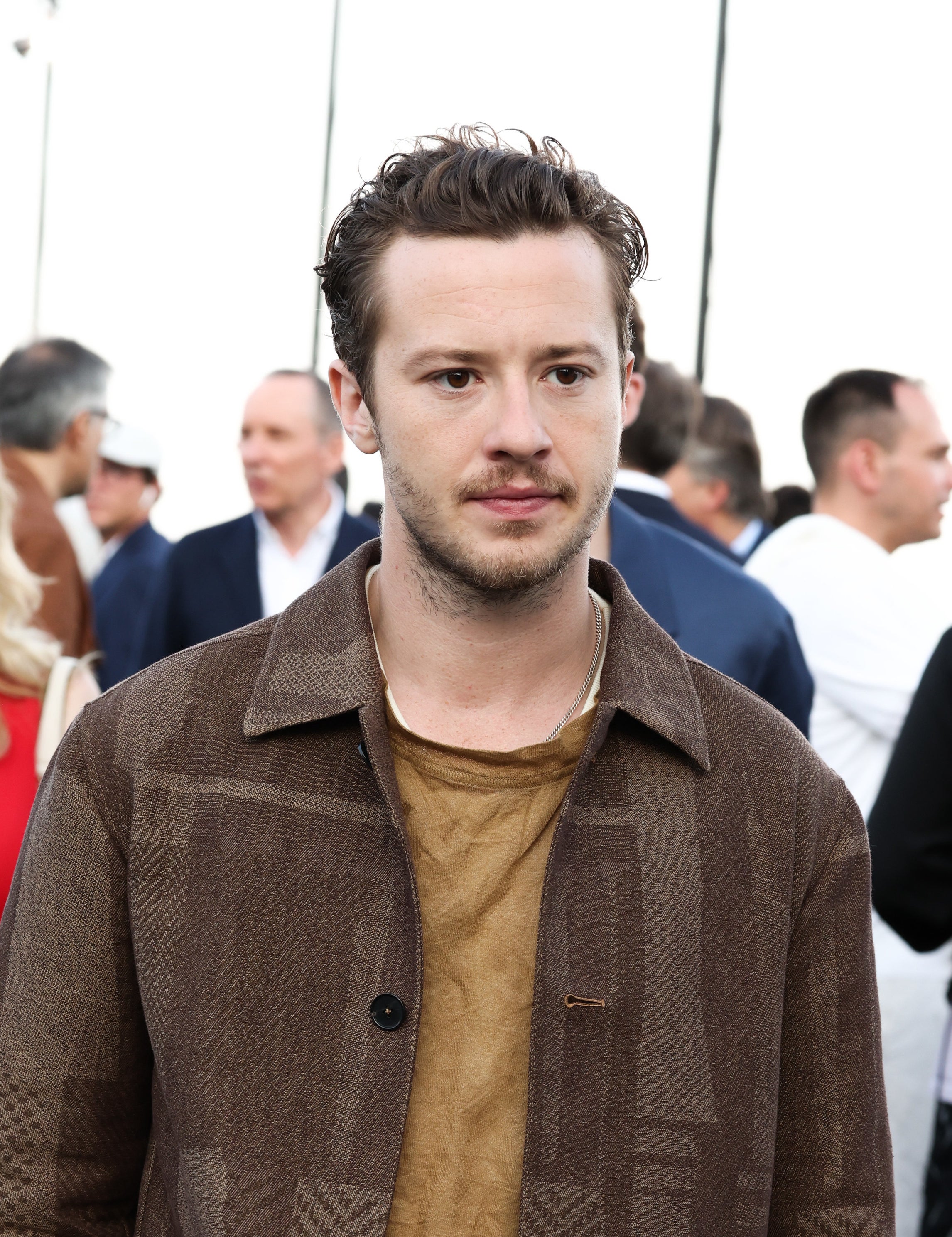 As the crowd applauded, Joe appeared to be completely taken aback and wiped tears from his eyes as he began to cry. The videos of the exchange quickly gained traction online, with many viewing it as proof of Joe's difficult experience at the convention.
So when German Comic Con confirmed that he'd no longer be attending the following weekend's event, people began to speculate that this was actually due to his treatment at LFCC.
"A few days ago he had to hand in his passport to the UK authorities for a USA work visa and this one according to the current status, will only be returned ON MONDAY," GCC wrote last Thursday. "The possibility that he will get his passport back tomorrow before he takes off on his flight is close to zero."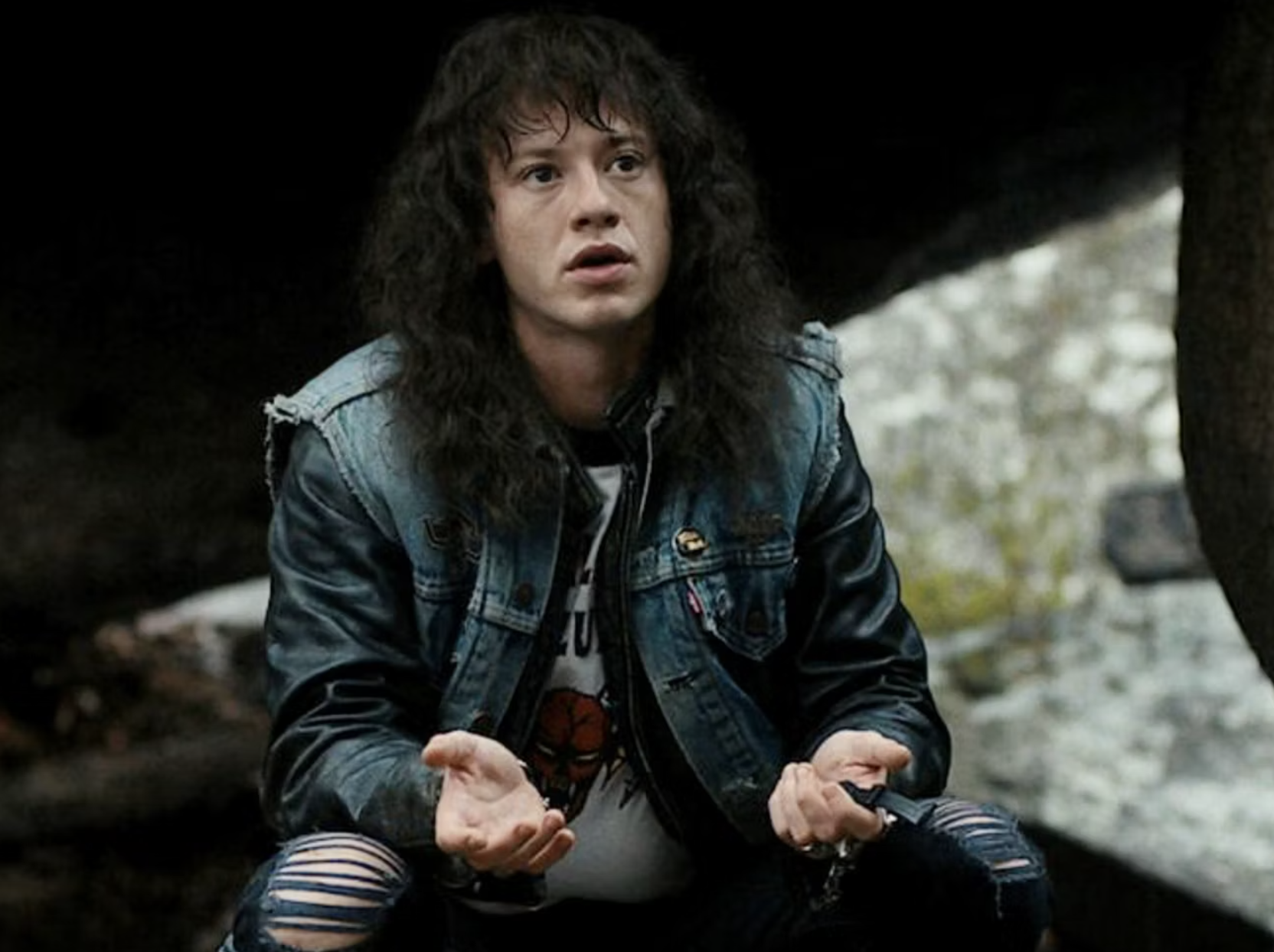 "There is also no way to get a temporary passport or similar. We really tried everything today and contacted all the authorities and contact points," they added. "There are no words for the disappointment and frustration on all levels. Joseph is also extremely sad that he has to disappoint us all at such short notice."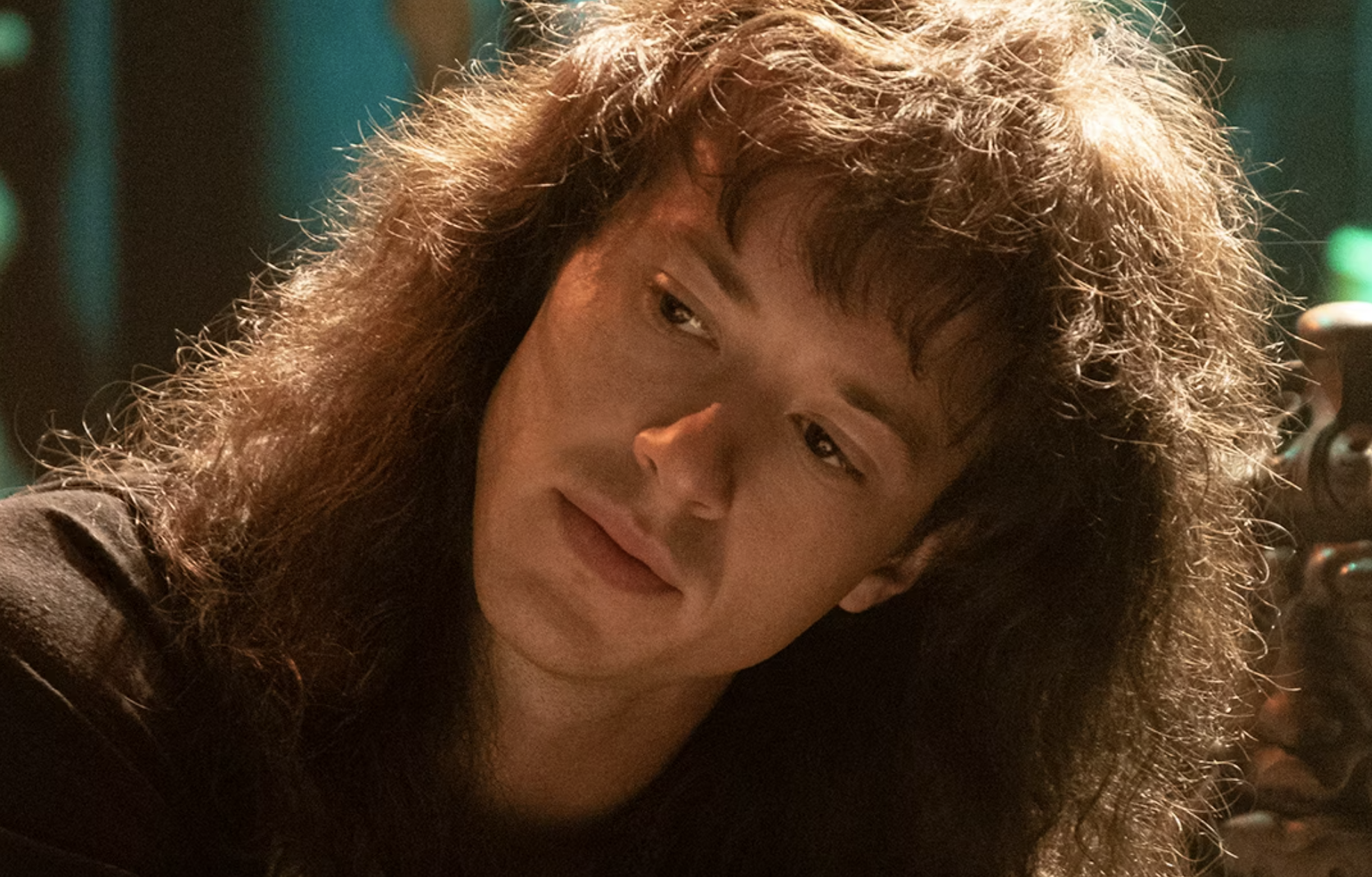 While Joe was unable to make the event, some of his Stranger Things costars were still in attendance, including 18-year-old Millie Bobby Brown, who plays Eleven.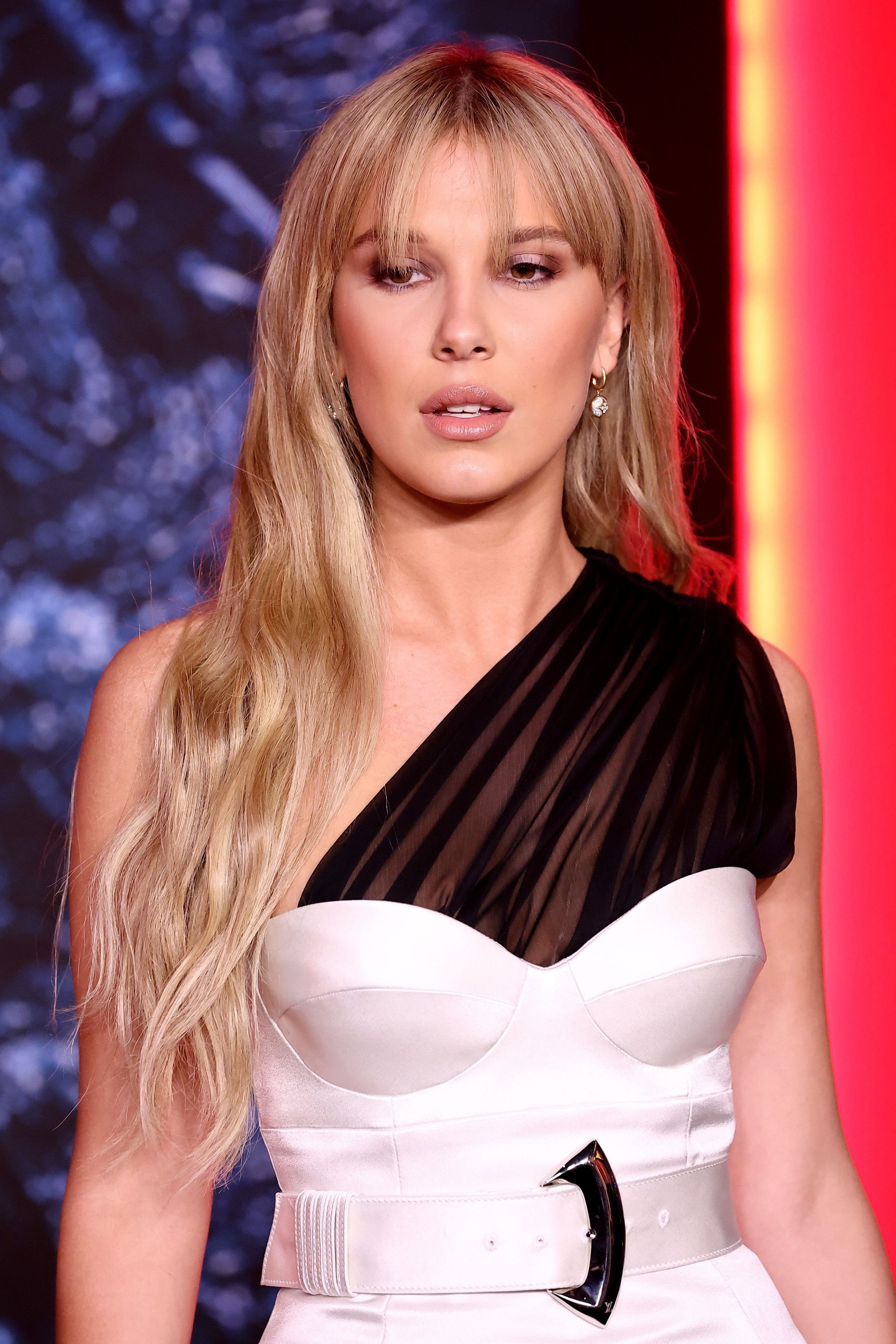 The young British actor even heaped praise on Joe as she took part in a fan Q&A, even though she had no scenes with his character throughout the season.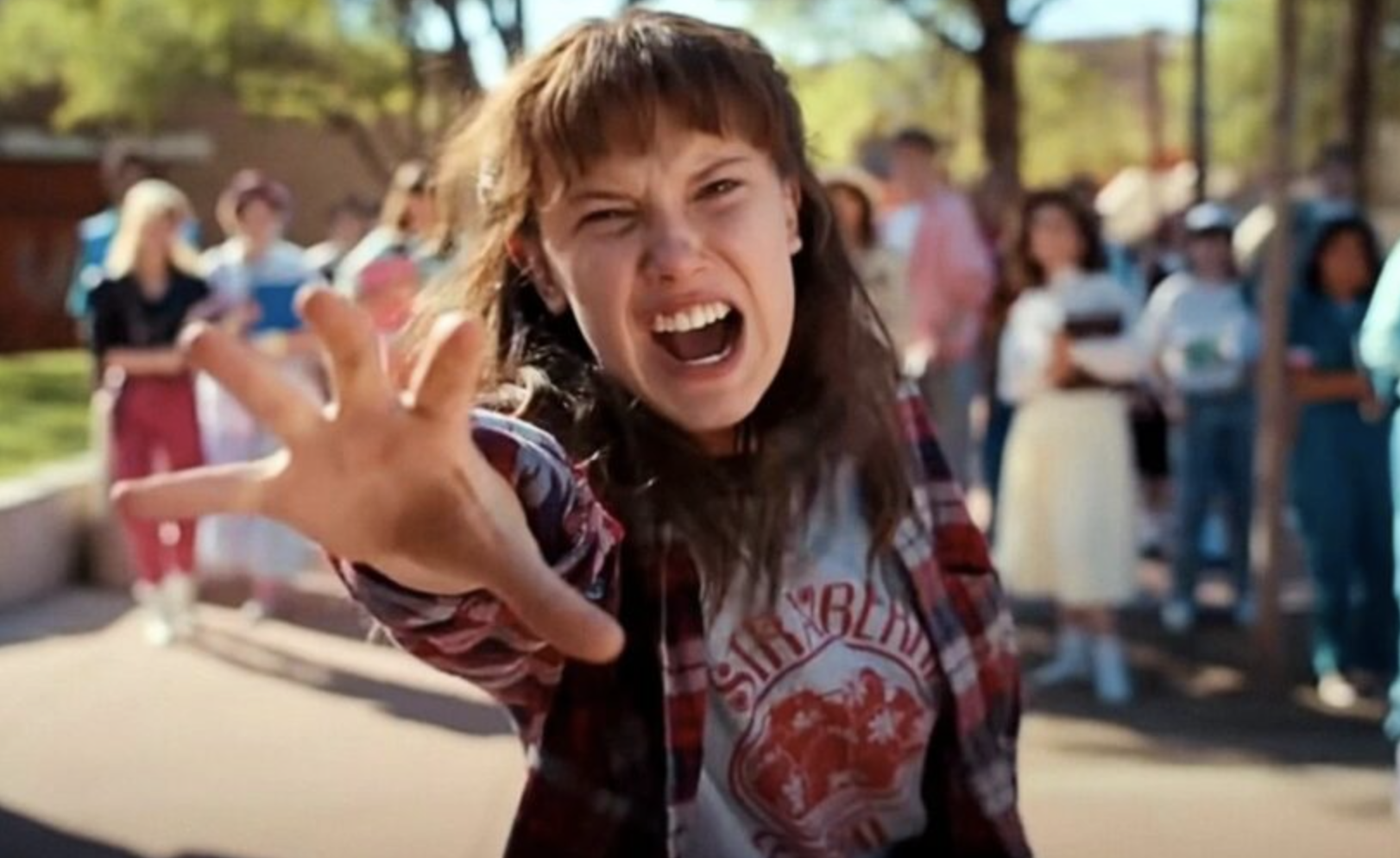 During the panel, one fan mentioned a viral TikTok sound that was created off the back of one of Eddie's scenes. In the Netflix series, Eddie shouts for his friend Chrissy to "wake up" after he finds her in a catatonic state.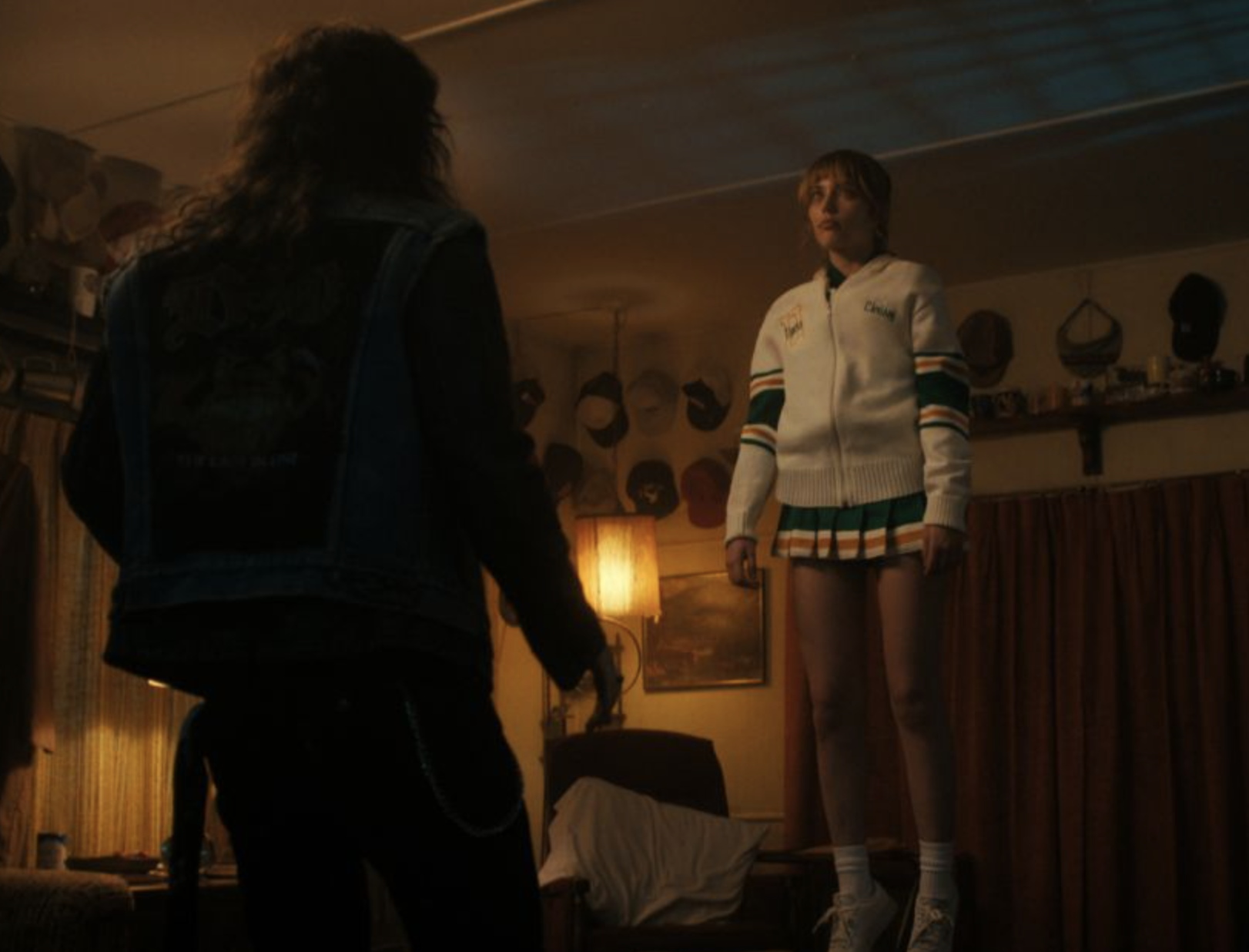 His lines were edited together to create a song on the social media app, which has been a huge hit with fans.
In a clip from the event, Millie was asked about the song, to which she told the crowd: "You're putting the pressure on me — how does it go?"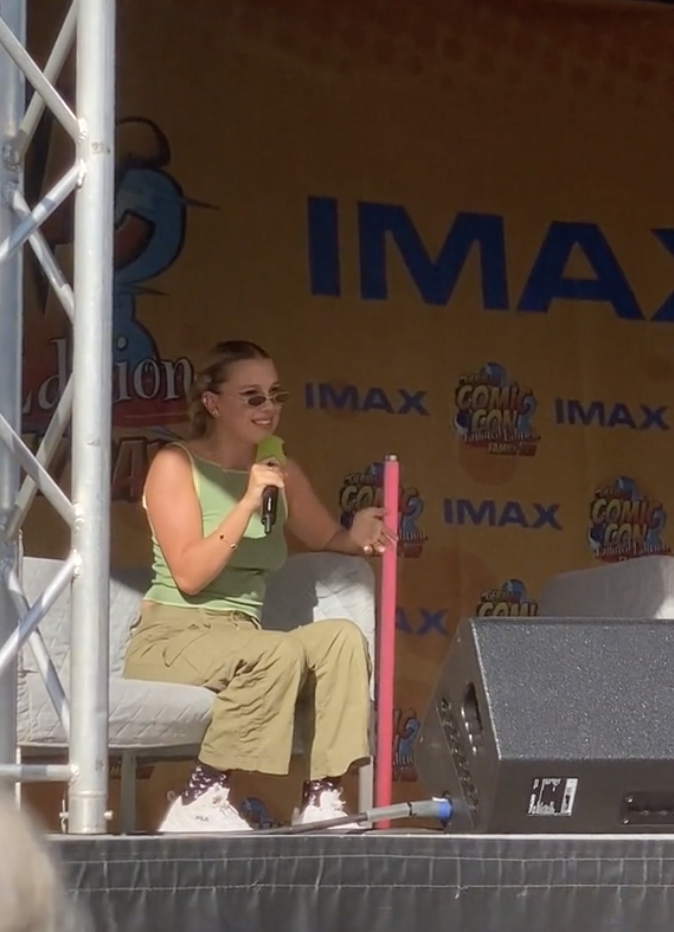 The audience then began to sing, which clearly took the actor by surprise. "Can I just say how weird that is, like, why is that a thing? Do you know what I mean?" she asked.
However, Millie then acknowledged the brilliant way that Joe brought his character to life, saying: "I mean, he did an amazing job and it was very good. I'm sure [the song] was also his idea. He's very, very good."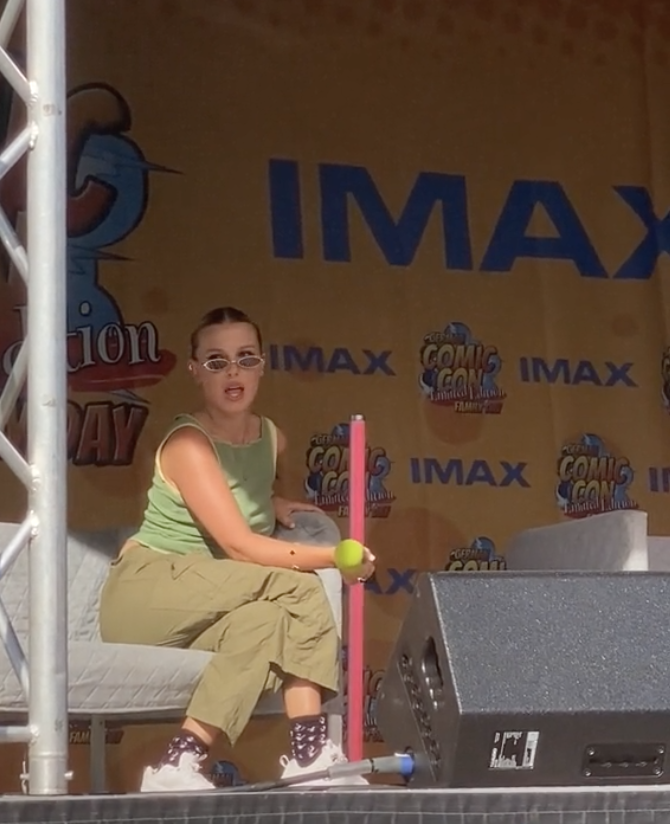 While many were touched by Millie's sweet tribute to her absent costar at the convention, others were distracted by her accent as they questioned why the English star sounded so American.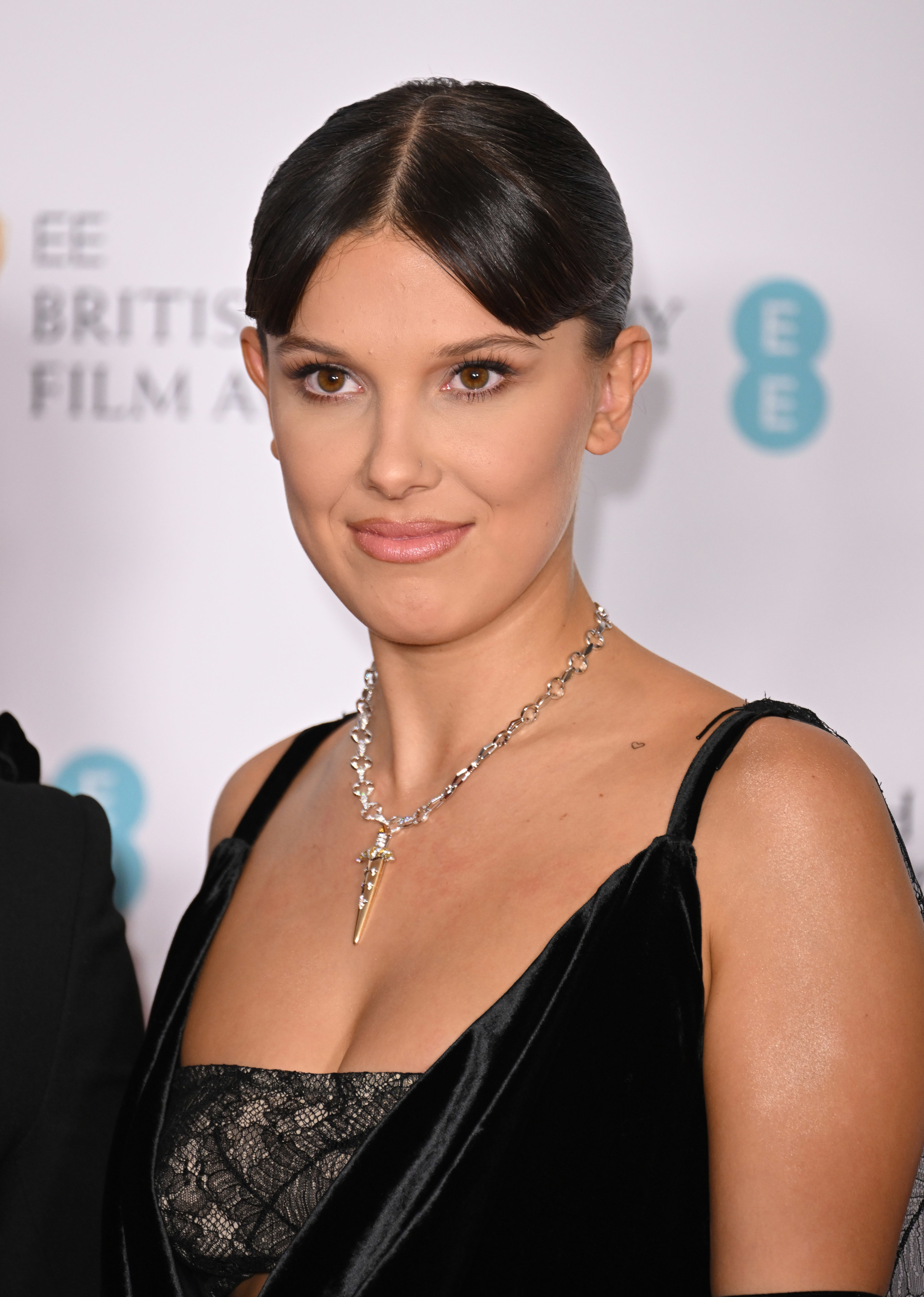 "Is she British?" one person asked. "I swear every interview now she has an American accent 😅😂."

"Why does her accent keep switching?" someone else commented. Another person echoed: "Why is she speaking with an American accent?


"She literally forgot she was British for a few," another user added. One more wrote: "She sounds so American."


Millie was born to English parents in Marbella, Spain, but the family moved back to the UK when she was 4 years old.
When Millie was 8, they relocated to Orlando. Four years later, she was cast in Stranger Things, where her character has an American accent, and the majority of her costars are also American.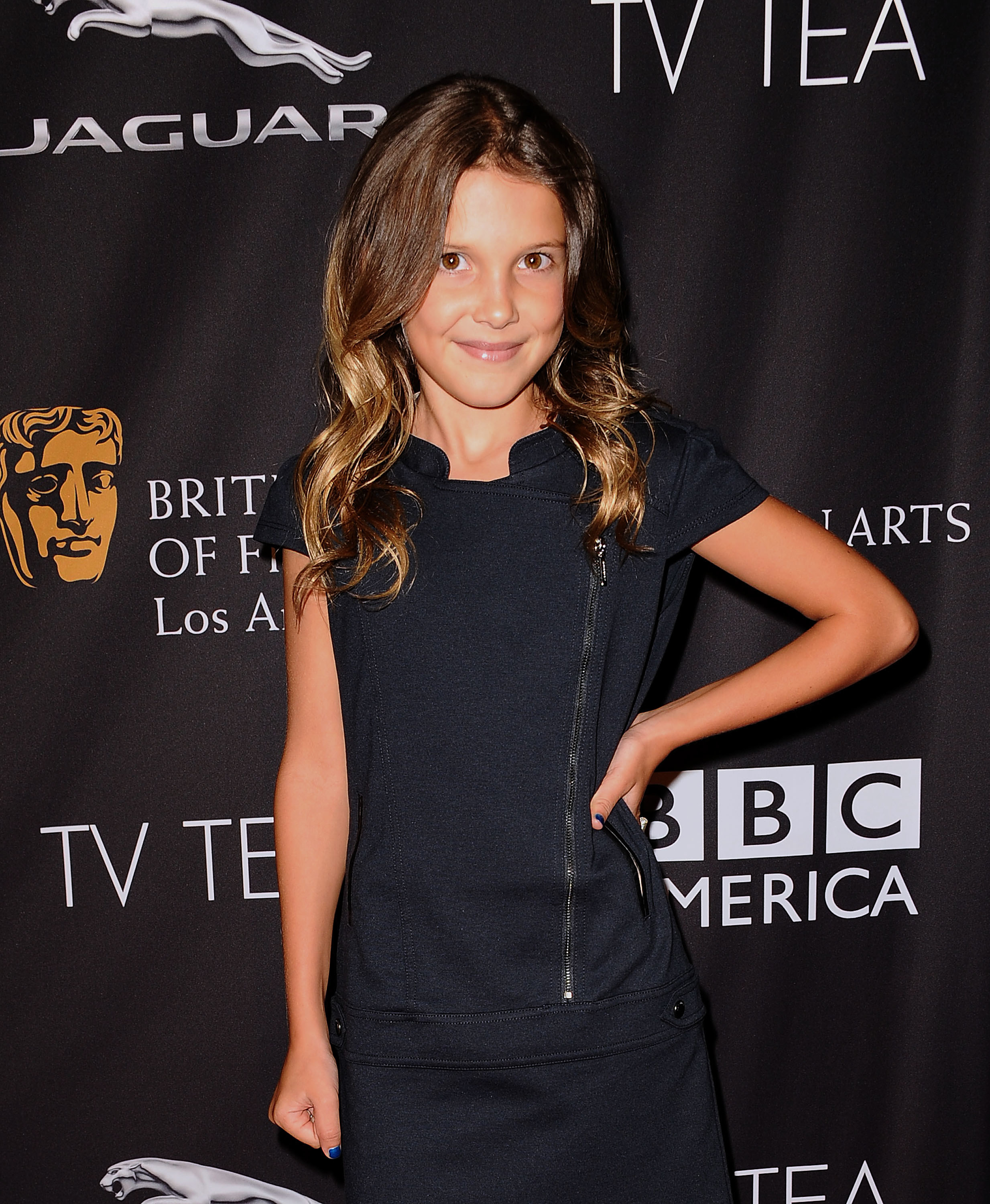 Some pointed this out in defense of her accent change, flagging that she has actually spent more time in the US than England so it's unsurprising that the way she speaks is inconsistent.
"She's been in america for some time now???? obviously her british accent is going to fade," one person wrote. Another agreed: "When u in the US for a while u loss ur accent..especially if u play an american character from child to adult."

Millie is far from the only British star to have this happen, with Harry Styles admitting earlier this year that his northern England accent had picked up an American twang after he spent a lot of time in the US.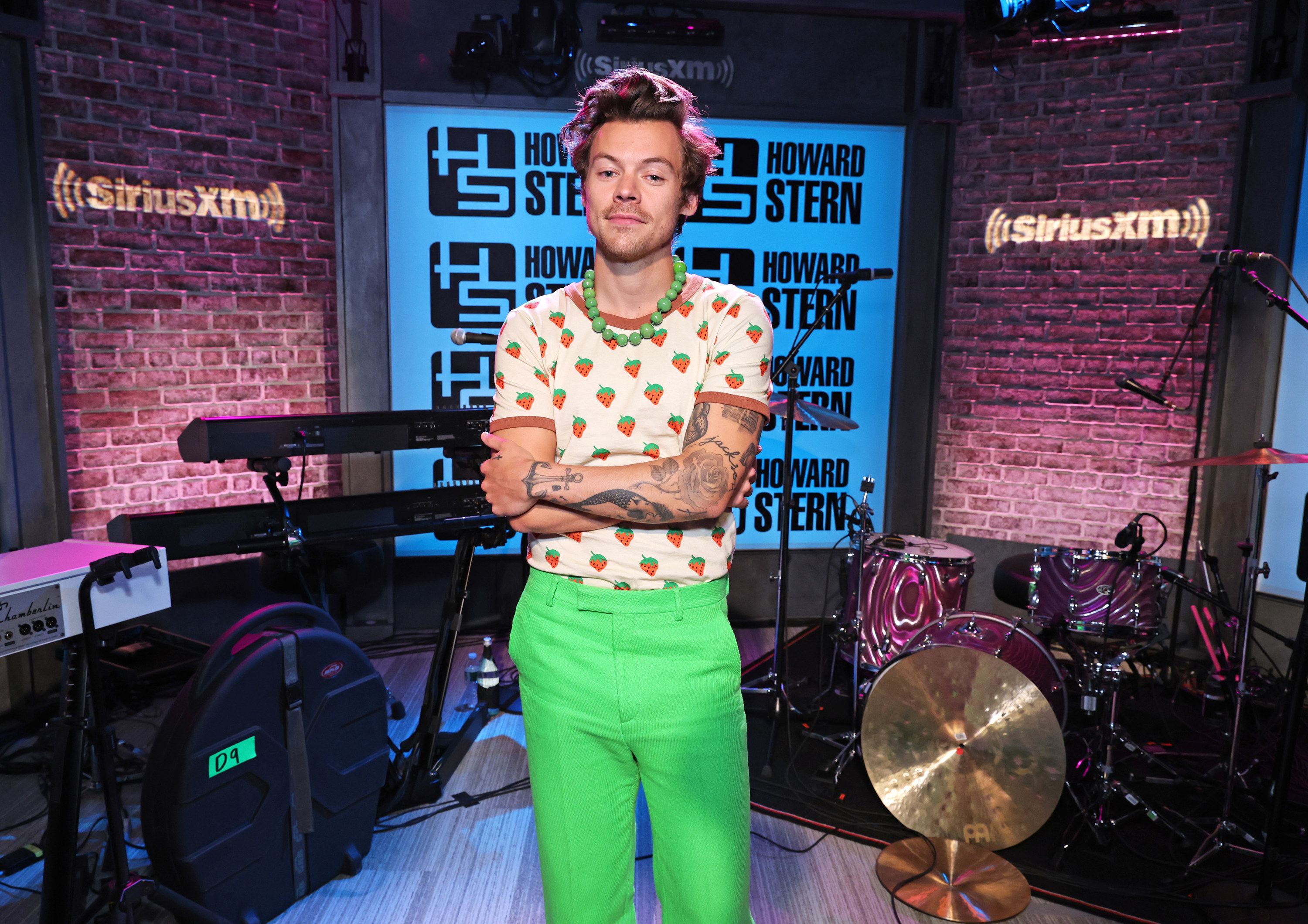 Discussing his accent during an interview with Capital FM, Harry said: "I think it's a little bit all over the place because I'm from up North and lived in London for 10 years, and spent a lot of time in America and stuff."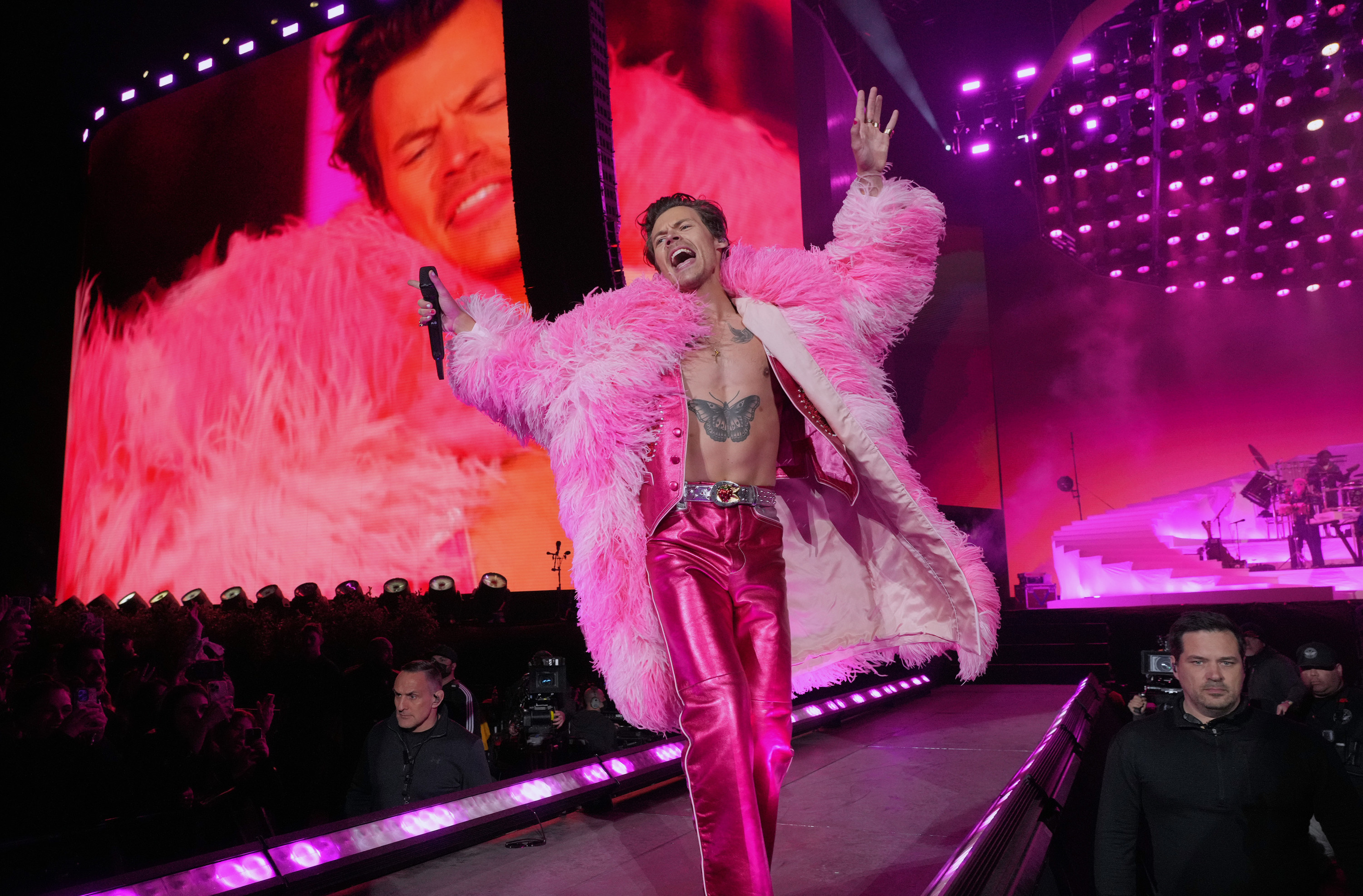 "So I think when I'm with Americans they don't think I sound American at all, and I think sometimes when I'm with English people they expect me to sound American," he went on. "I don't think I do, but maybe I pick up a couple of bits along the way. I try and translate for whoever I'm with."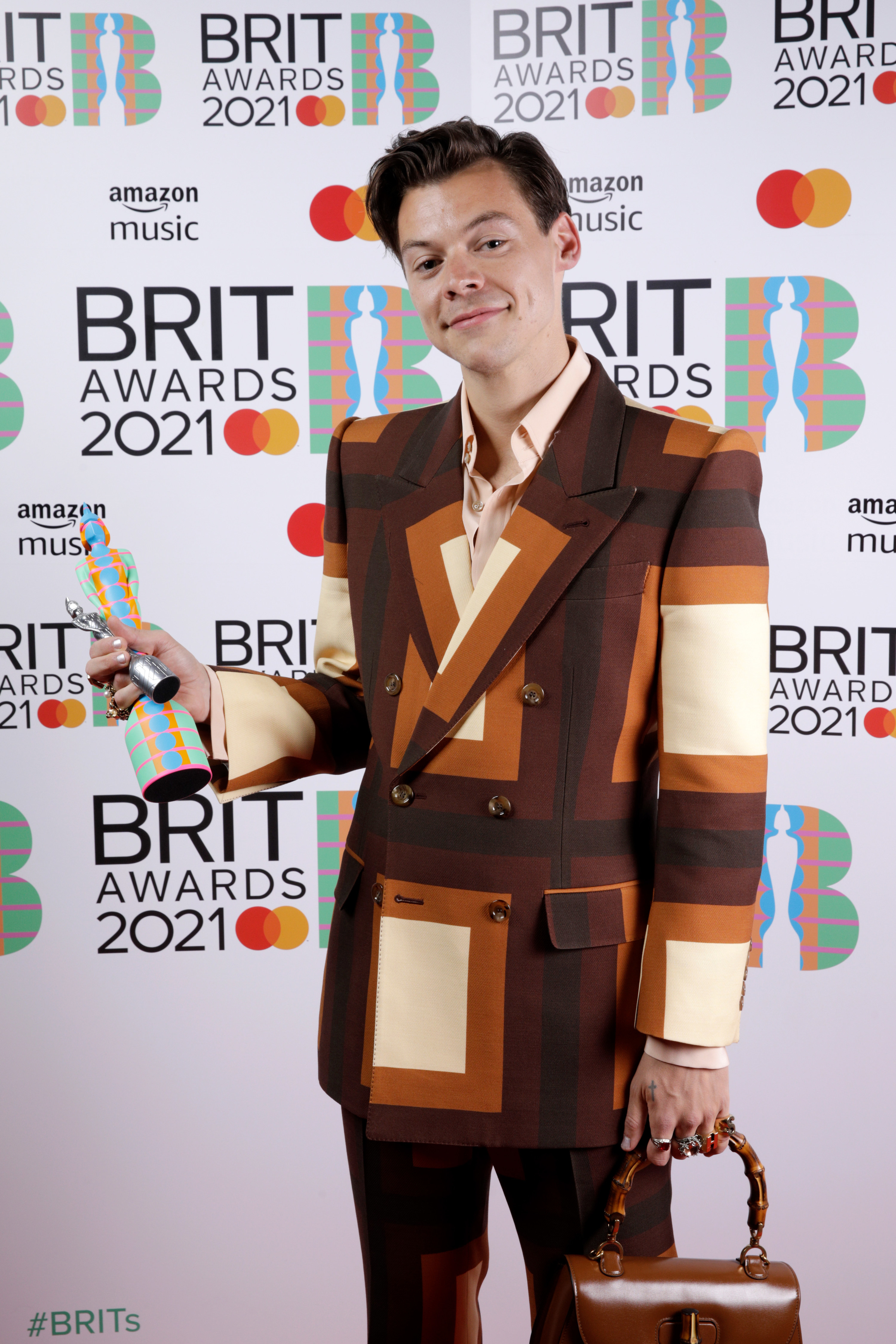 And it's fair to assume that Millie can definitely relate.