When Basic Instinct was released in 1992, many viewers were caught off guard by a now-infamous scene that shows Sharon Stone's character, Catherine Tramell, repeatedly uncross her legs while not wearing any underwear during a police interrogation.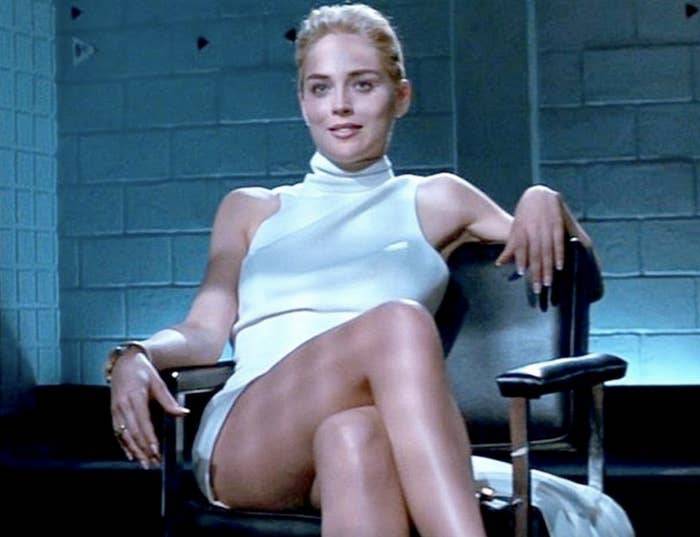 The brief moment of nudity quickly became synonymous with the movie as well as Sharon's career. But the truth behind the scene is much darker than you might think.
First of all, Sharon had no idea that her genitals were going to be shown in the movie after she was ultimately tricked into exposing herself during filming when she was told that her underwear was reflecting the light.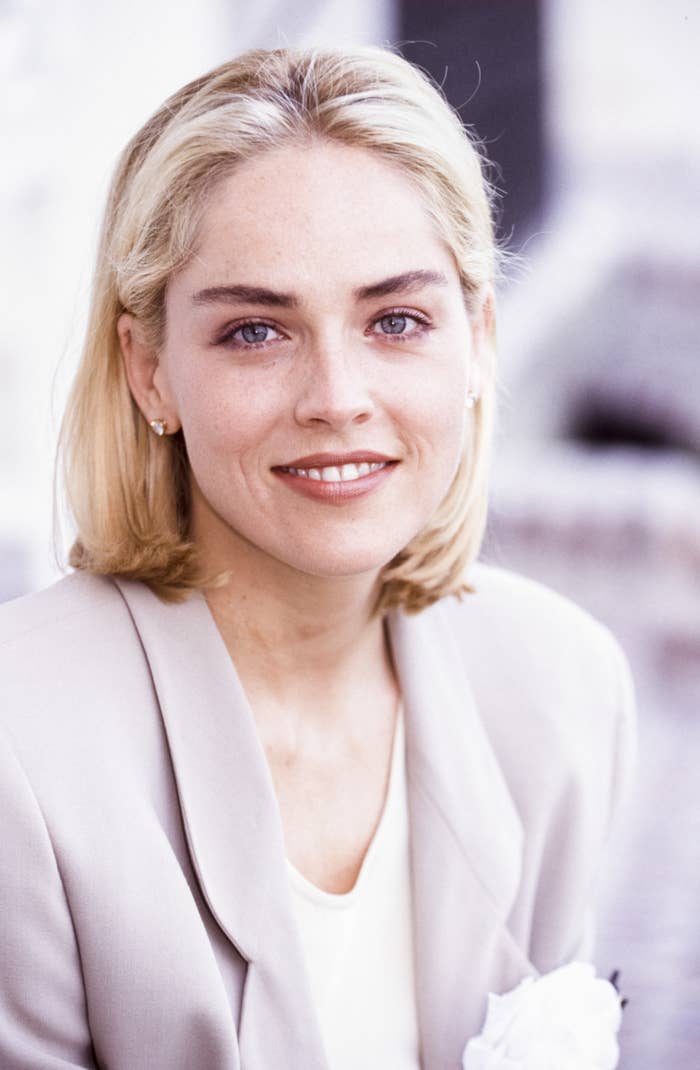 In her 2021 memoir The Beauty of Living Twice, Sharon said that she didn't realize what had been filmed until she was at a screening that was full of industry professionals, including agents and lawyers.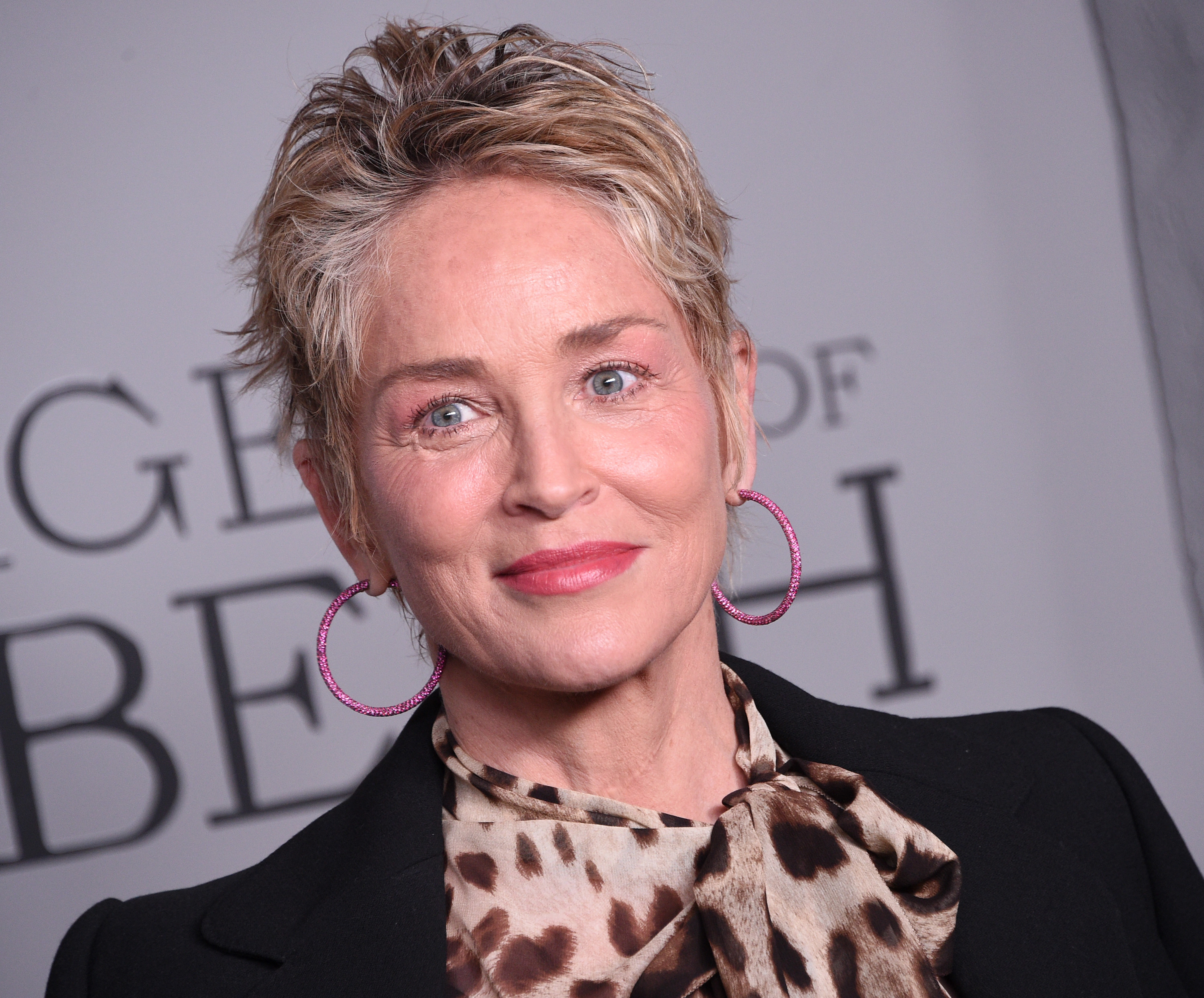 "That was how I saw my vagina-shot for the first time, long after I'd been told, 'We can't see anything — I just need you to remove your panties, as the white is reflecting the light, so we know you have panties on,'" she wrote.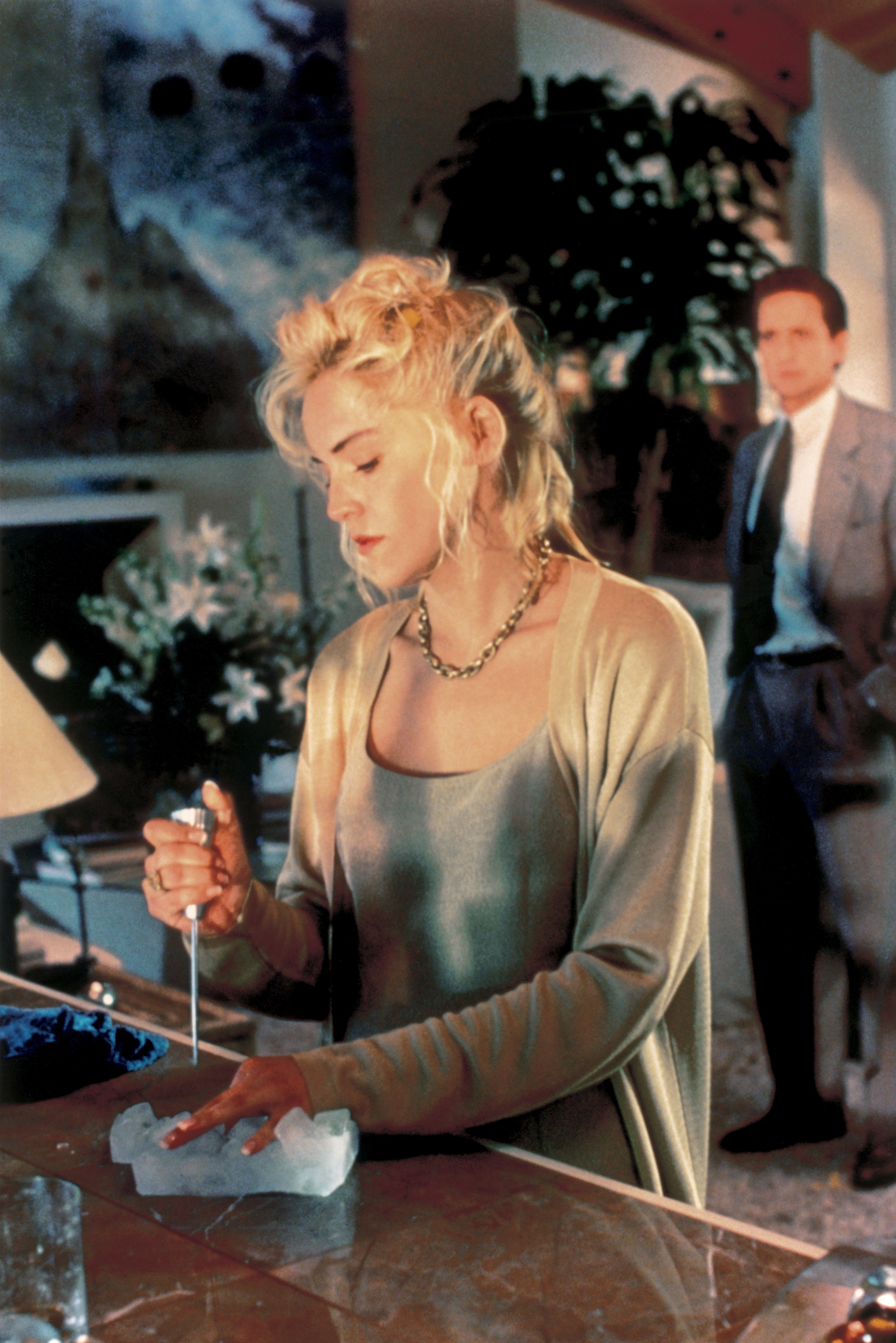 Immediately after the screening, Sharon went to the projection booth and slapped the movie's director, Paul Verhoeven.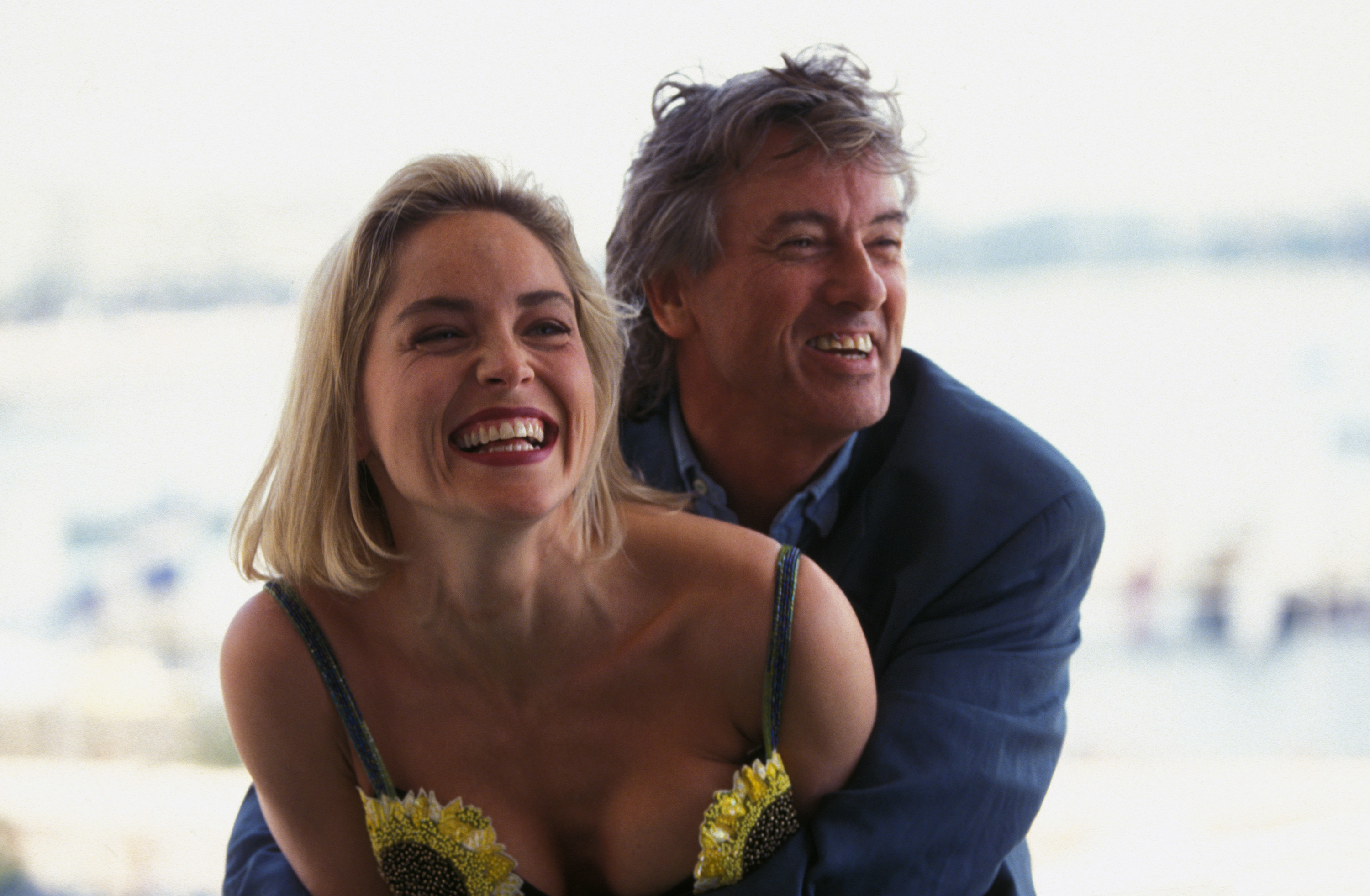 She then called her lawyer and considered getting an injunction to prevent Basic Instinct from being released with that scene.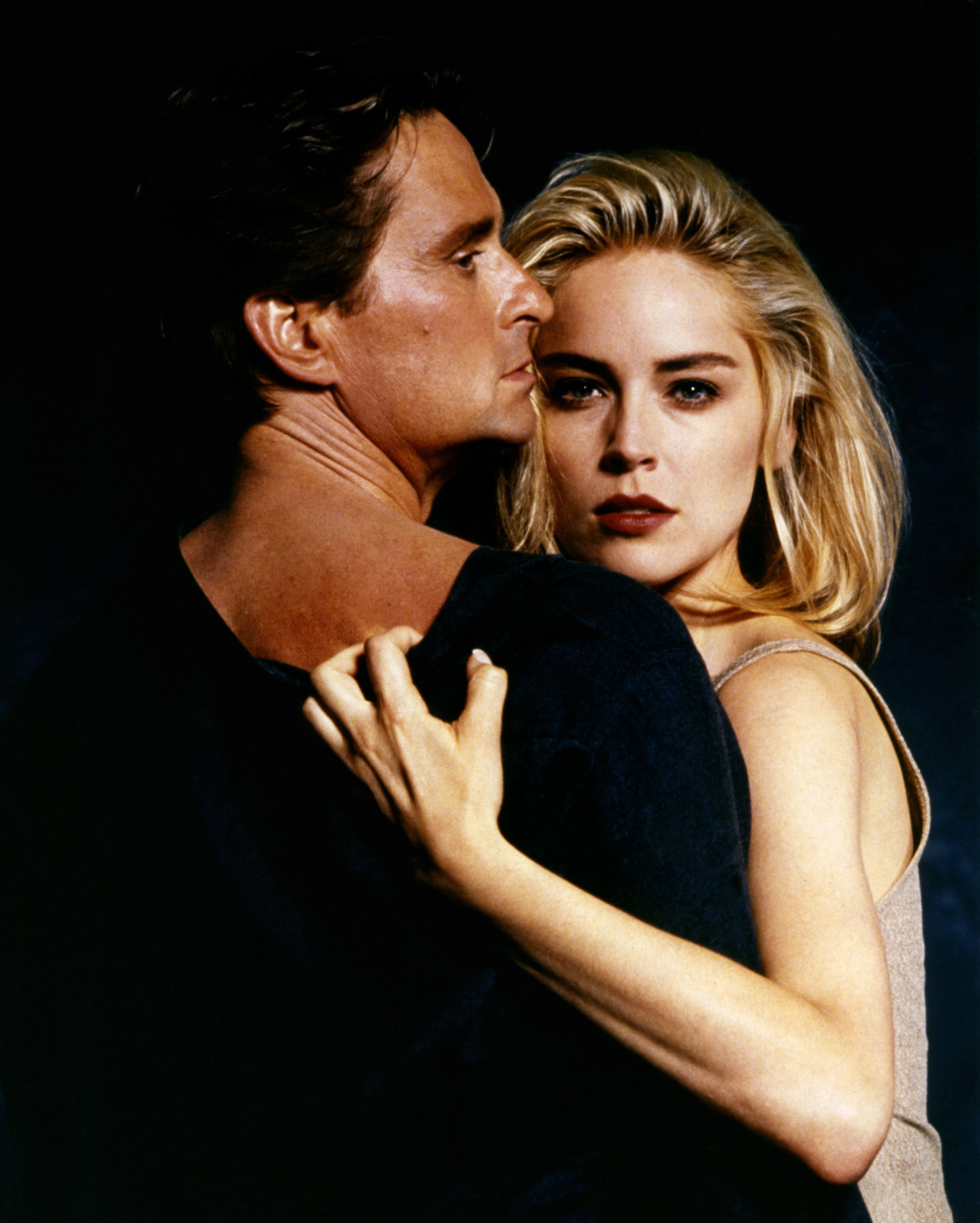 "I went to the projection booth, slapped Paul across the face, left, went to my car, and called my lawyer, Marty Singer," Sharon recalled. "Marty told me that they could not release this film as it was. That I could get an injunction."
"First, at that time, this would give the film an X rating," she went on. "Remember, this was 1992, not now, when we see erect penises on Netflix. And, Marty said, per the Screen Actors Guild, my union, it wasn't legal to shoot up my dress in this fashion. Whew, I thought."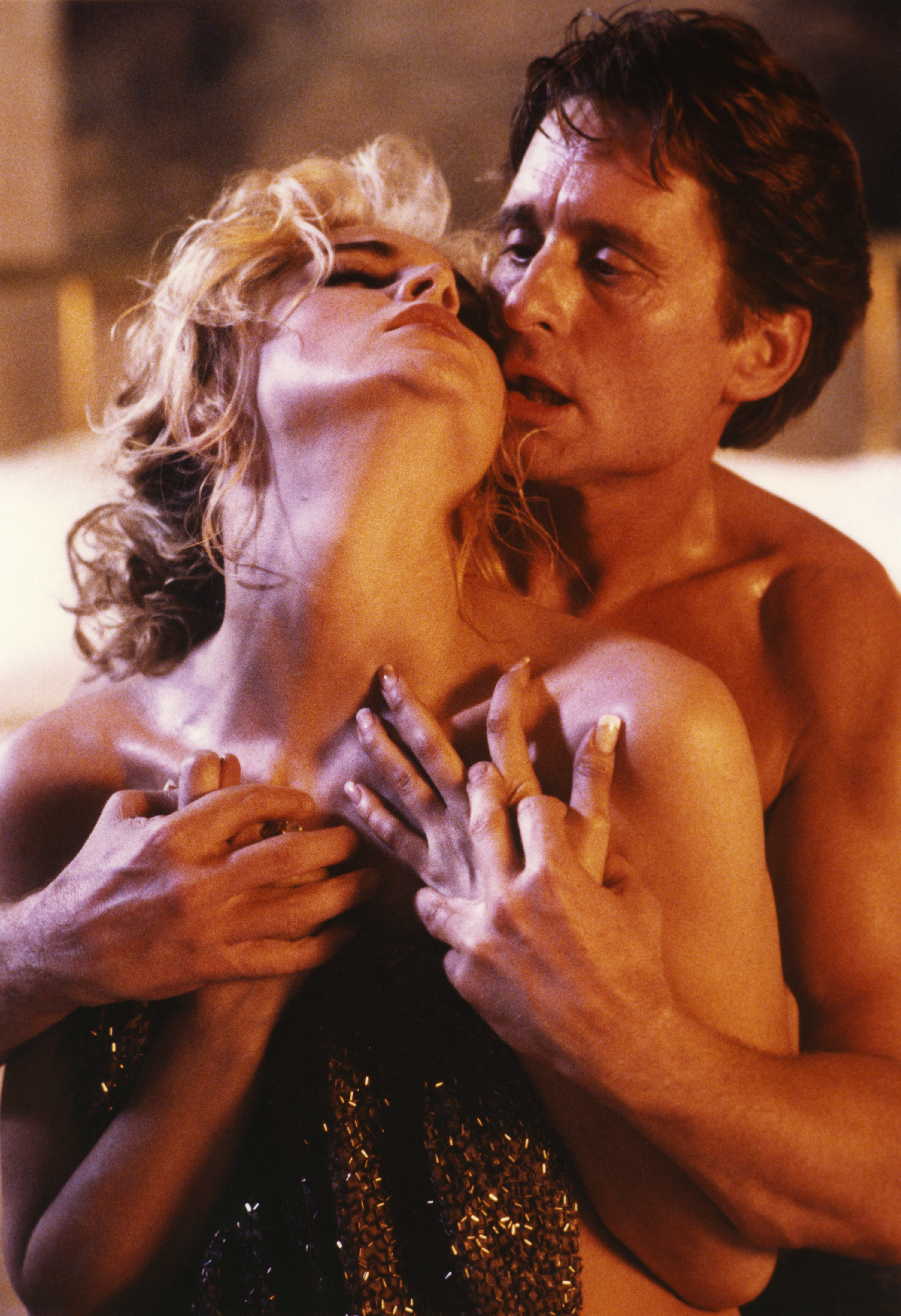 But then she started to question her reaction. Sharon explained: "Then I thought some more. What if I were the director? What if I had gotten that shot? What if I had gotten it on purpose? Or by accident? What if it just existed? That was a lot to think about. I knew what film I was doing. For heaven's sake, I fought for that part, and all that time, only this director had stood up for me."
Sharon also remembered feeling like she had little choice over what to do, because she "was just an actress, just a woman." She ultimately opted for the scene to be included "because it was correct for the film and for the character; and because, after all, I did it."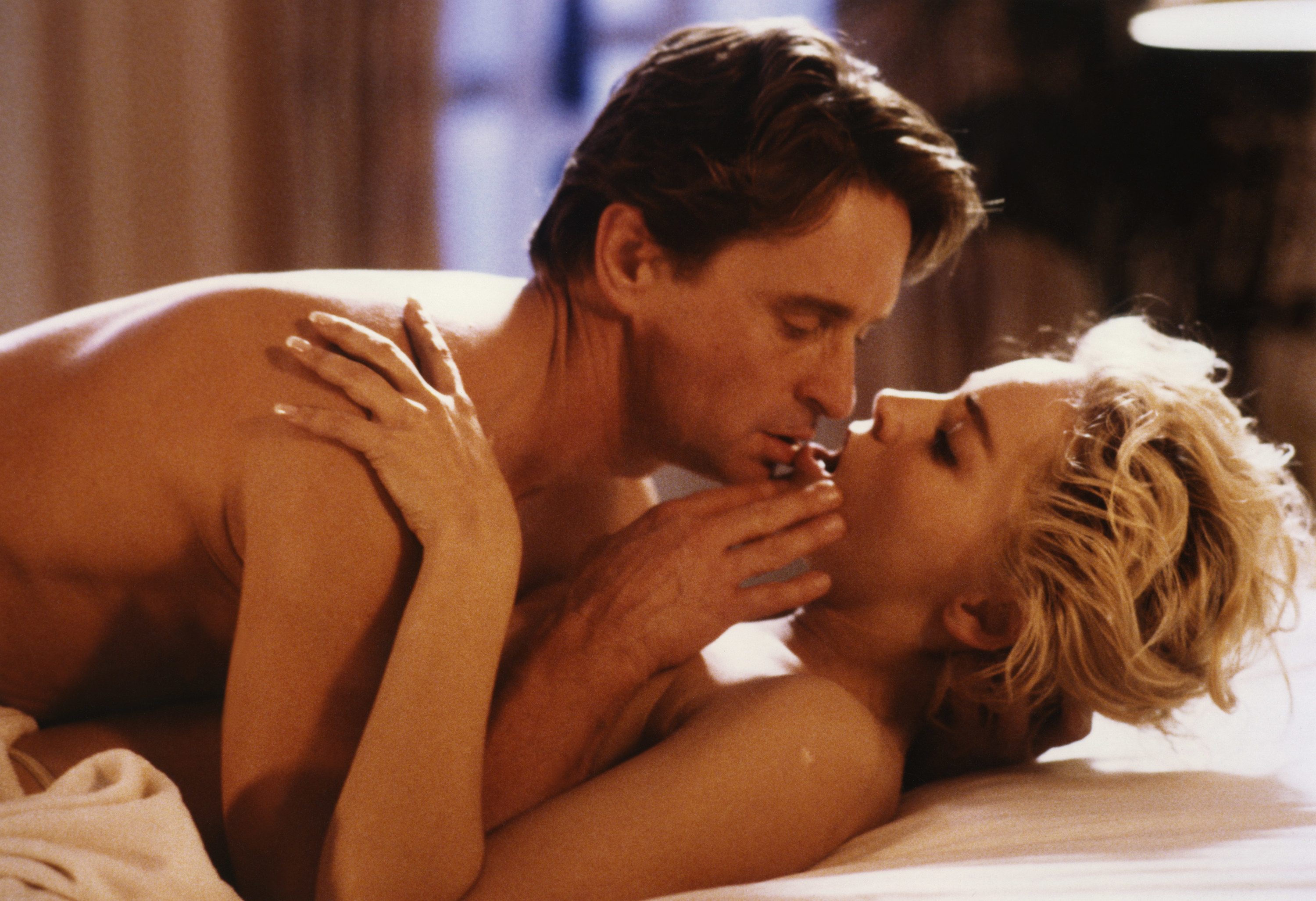 But Sharon has now revealed that this decision ended up costing her greatly in her personal life, and a judge used the nudity against her when she lost custody of her son in 2004.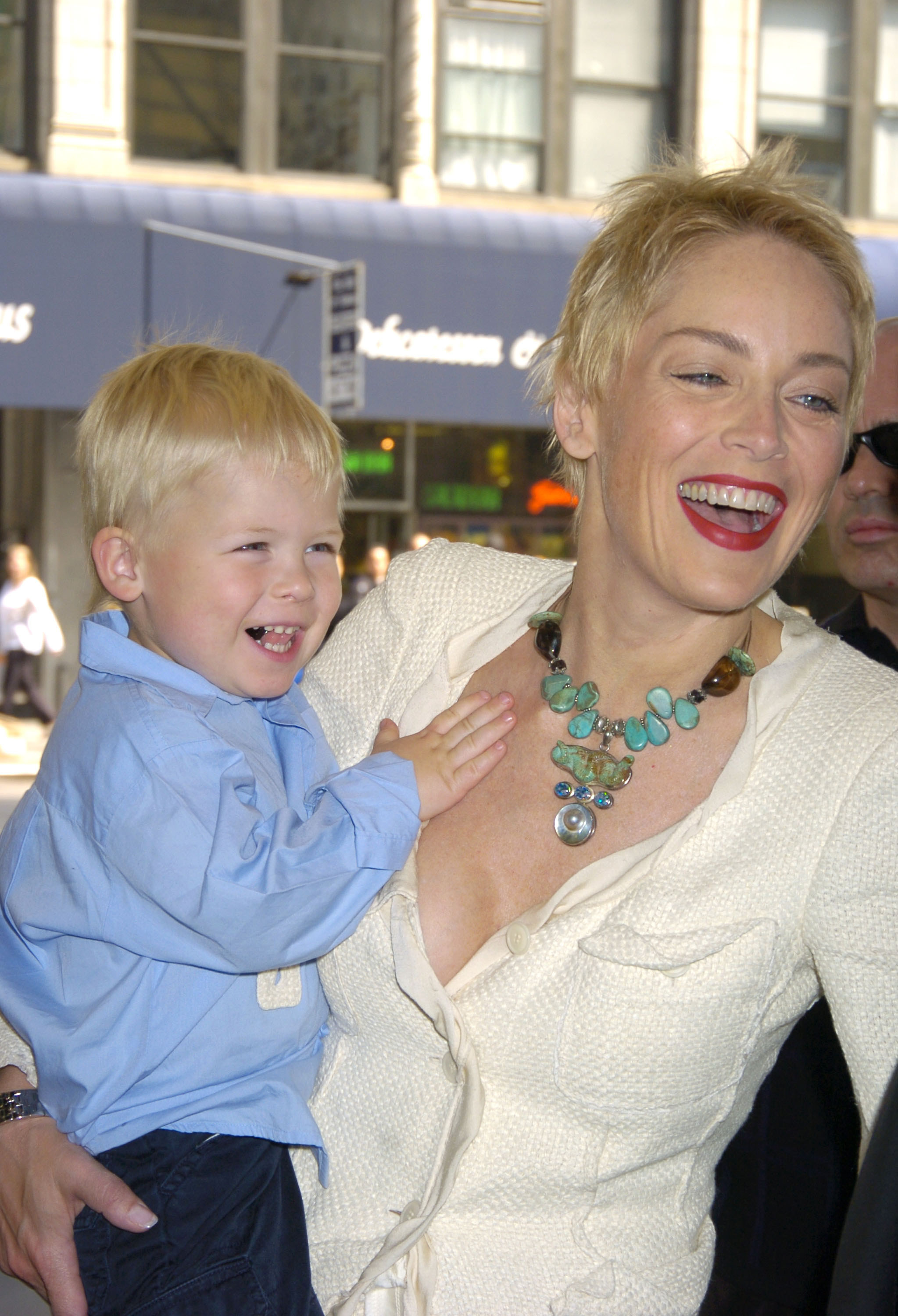 Speaking on a new episode of iHeartPodcasts' Table for Two With Bruce Bozzi, Sharon got emotional as she reflected on the way that her career was weaponized in a tumultuous court battle with her ex-husband Phil Bronstein.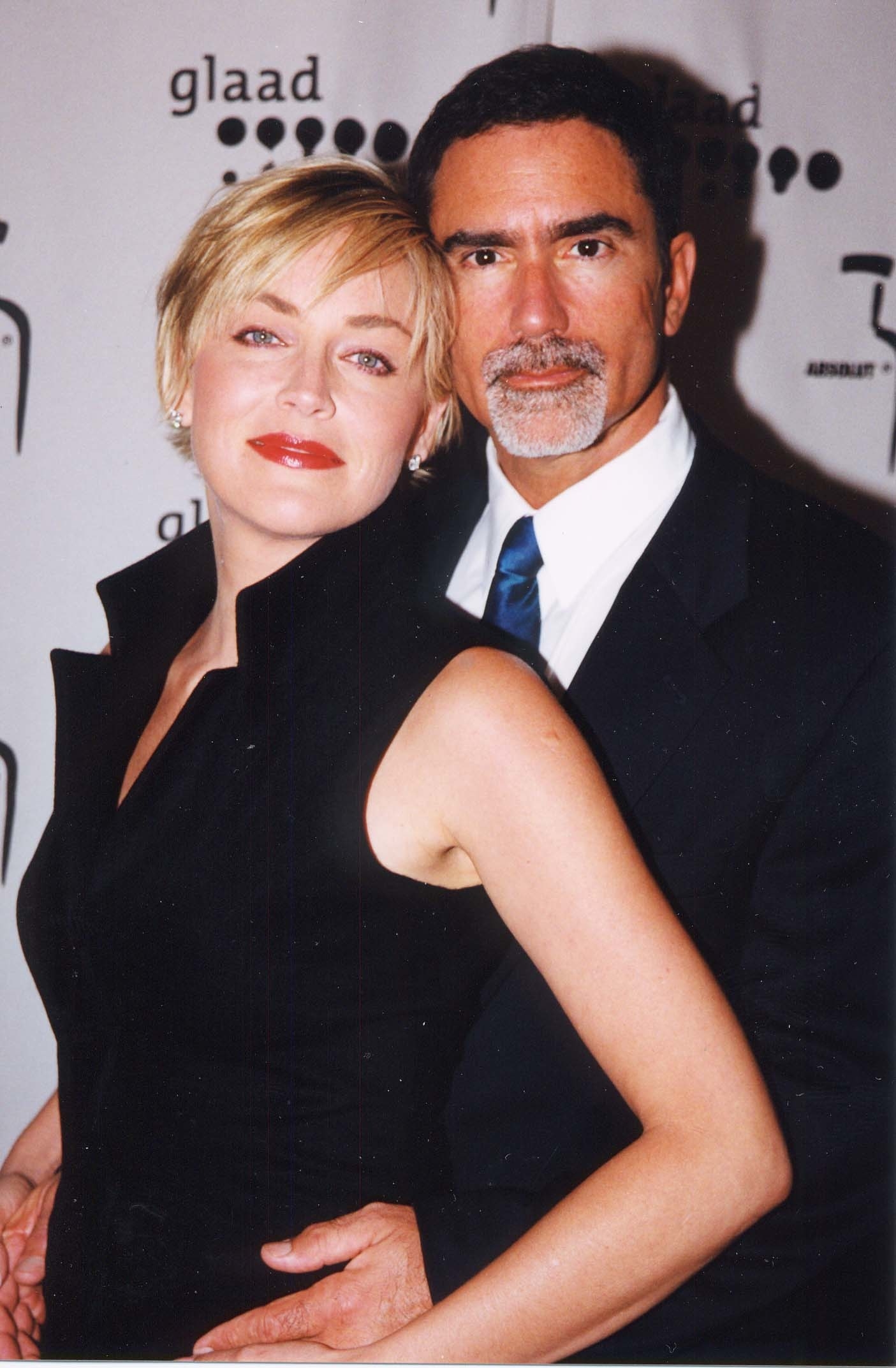 Phil was awarded primary custody of their adopted son Roan, partially due to her reputation as a sex symbol.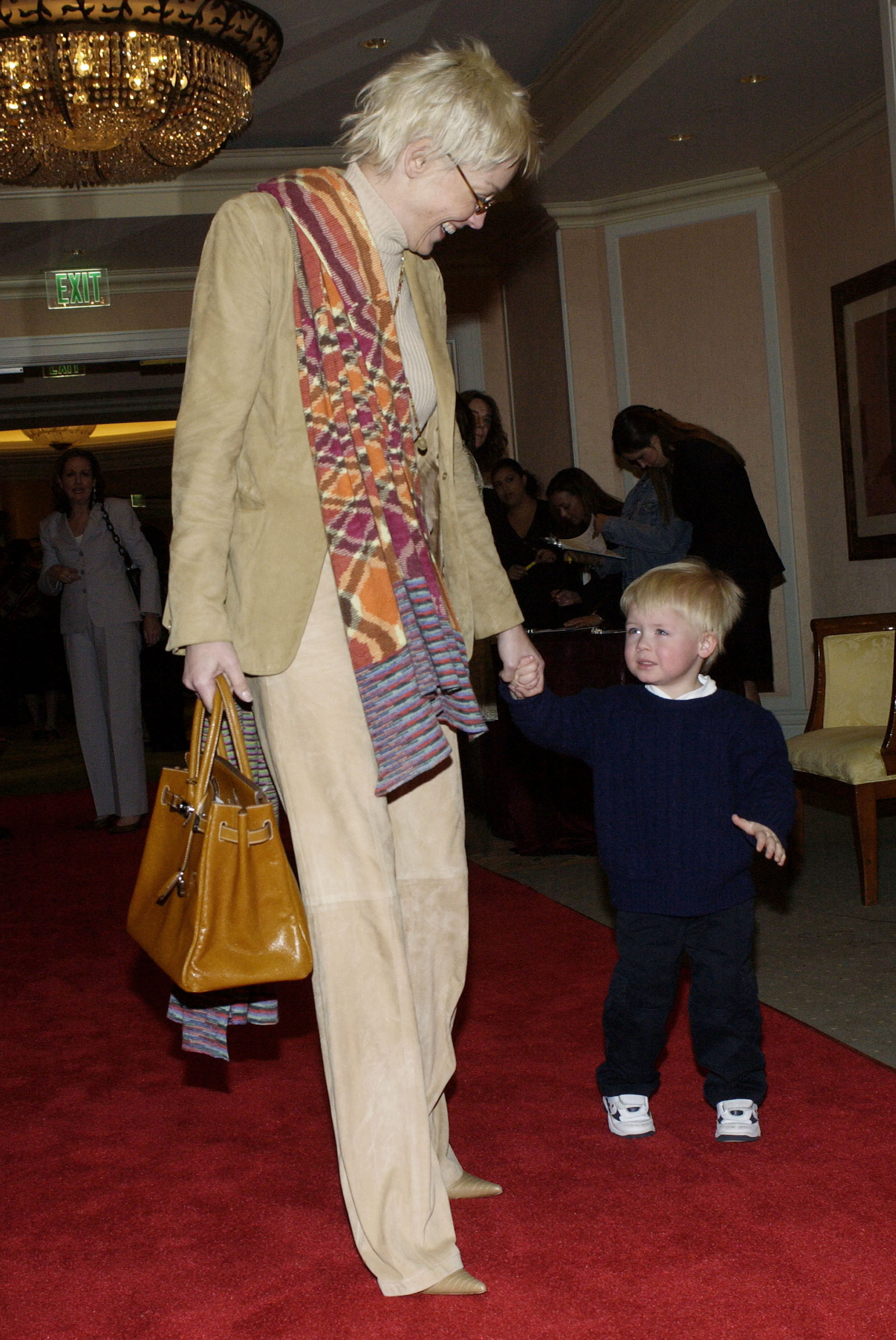 "I lost custody of my child," Sharon said. "When the judge asked my child — my tiny little boy, 'Do you know your mother makes sex movies?' Like, this kind of abuse by the system — that I was considered what kind of parent I was, because I made that movie."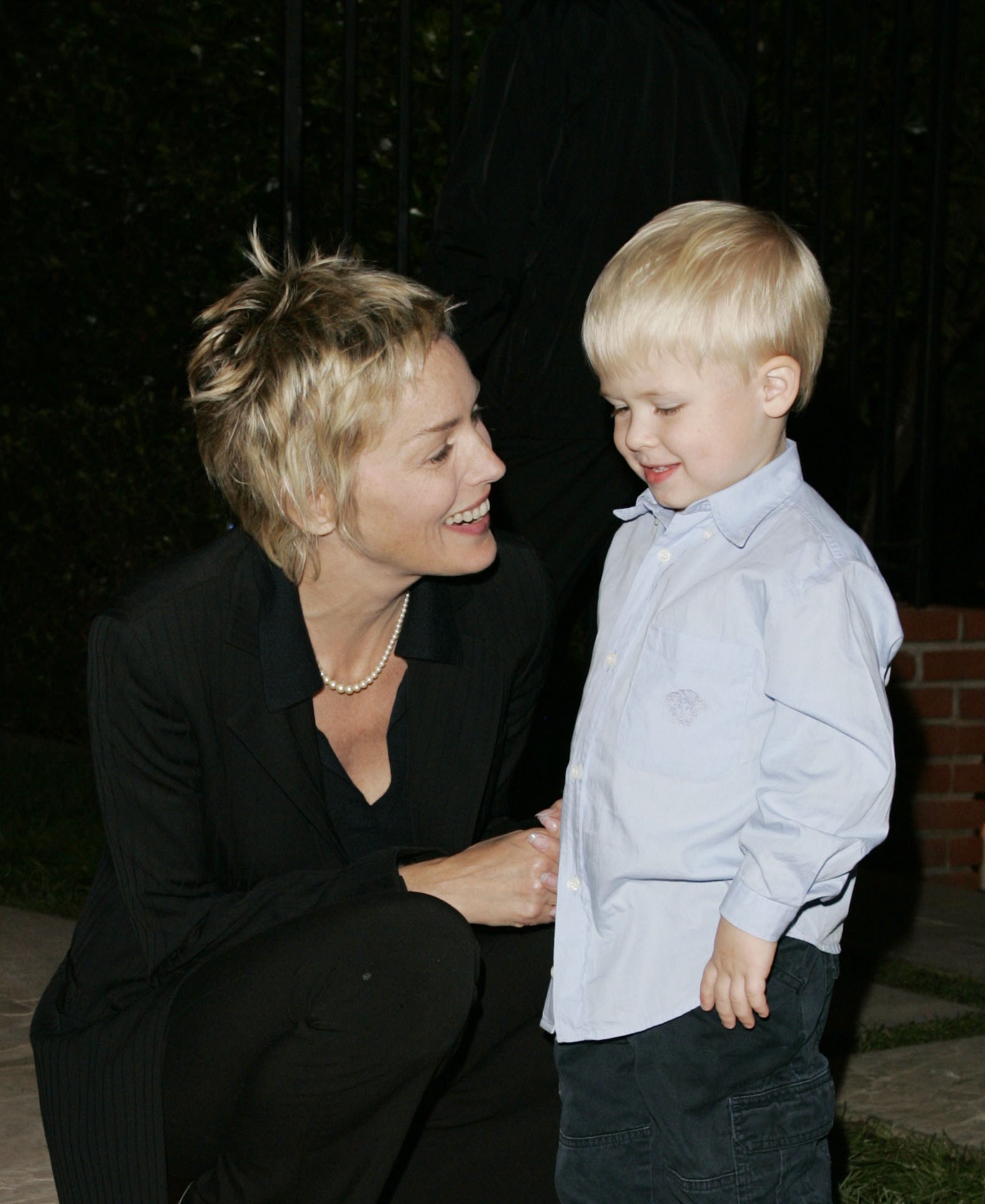 "People are walking around with no clothes on at all on regular TV now and you saw maybe like a 16th of a second of possible nudity of me — and I lost custody of my child," she added.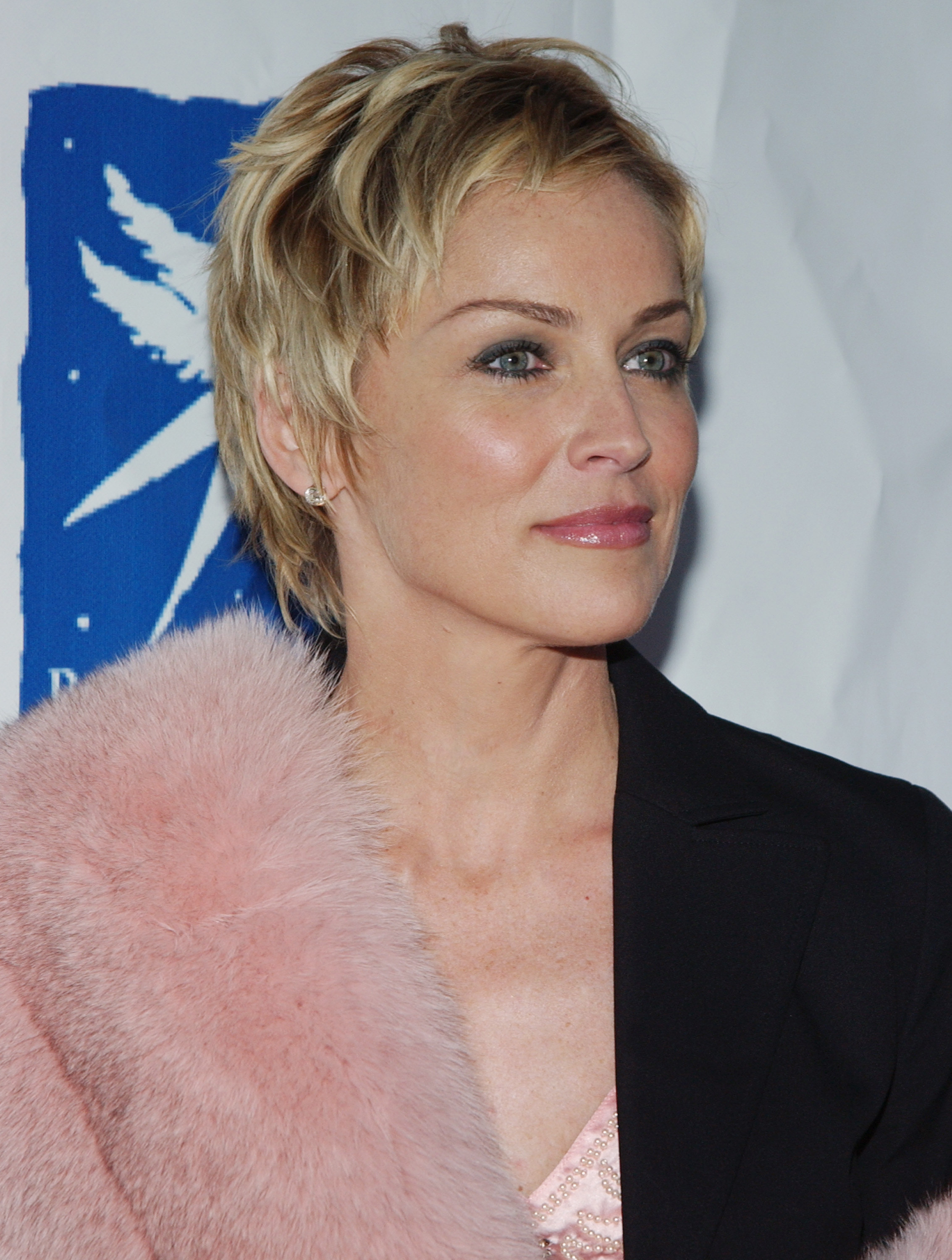 Sharon was left so devastated by the judge's decision that it had a physical impact on her wellbeing. "I ended up in the Mayo Clinic with extra heartbeats in the upper and lower chambers of my heart," she revealed. "It broke my heart."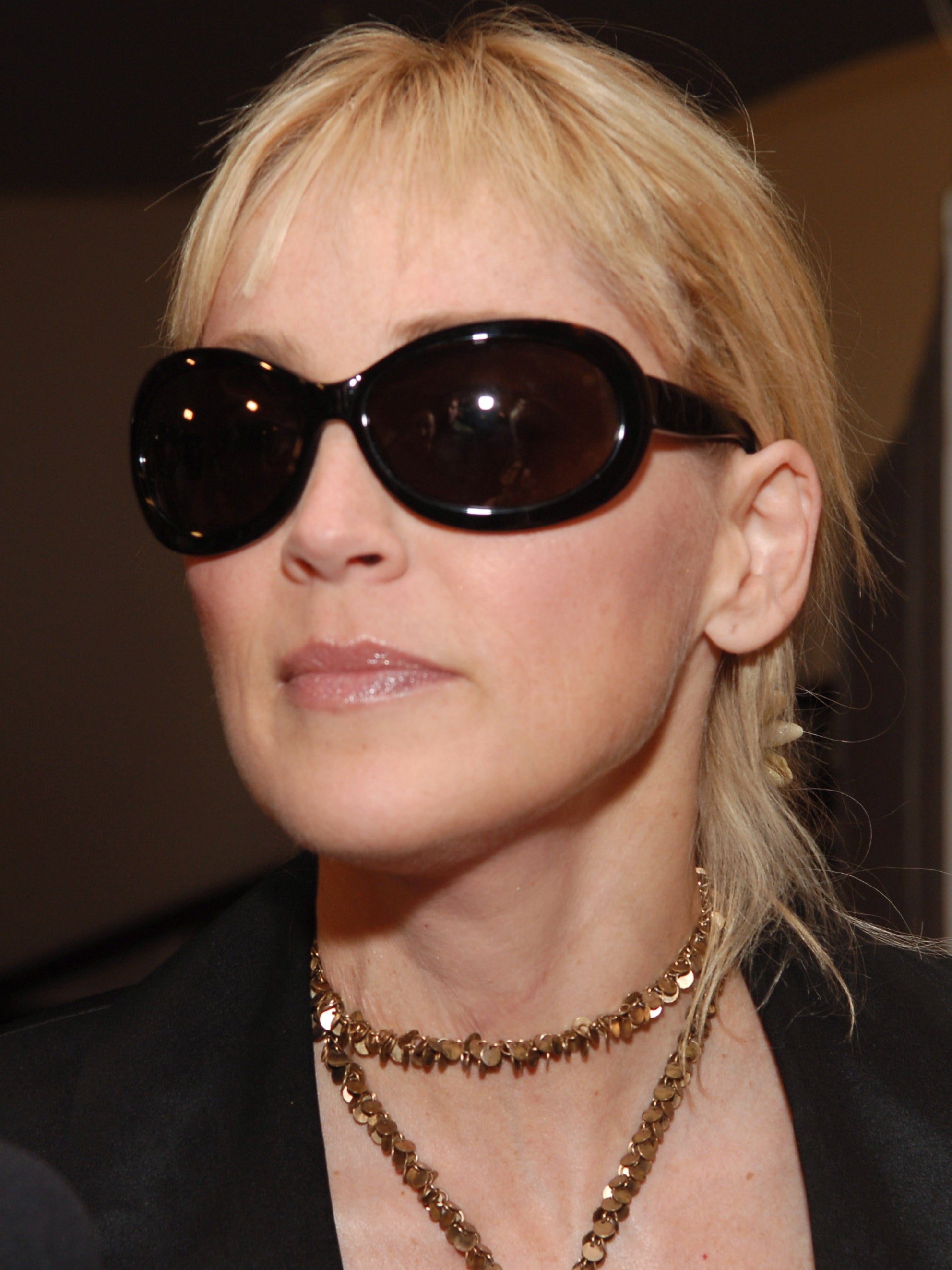 Thankfully, Sharon was able to maintain a strong relationship with Roan, who is now 22 years old, and she even went on to adopt his brothers. Laird is now 17, and Quinn is 16.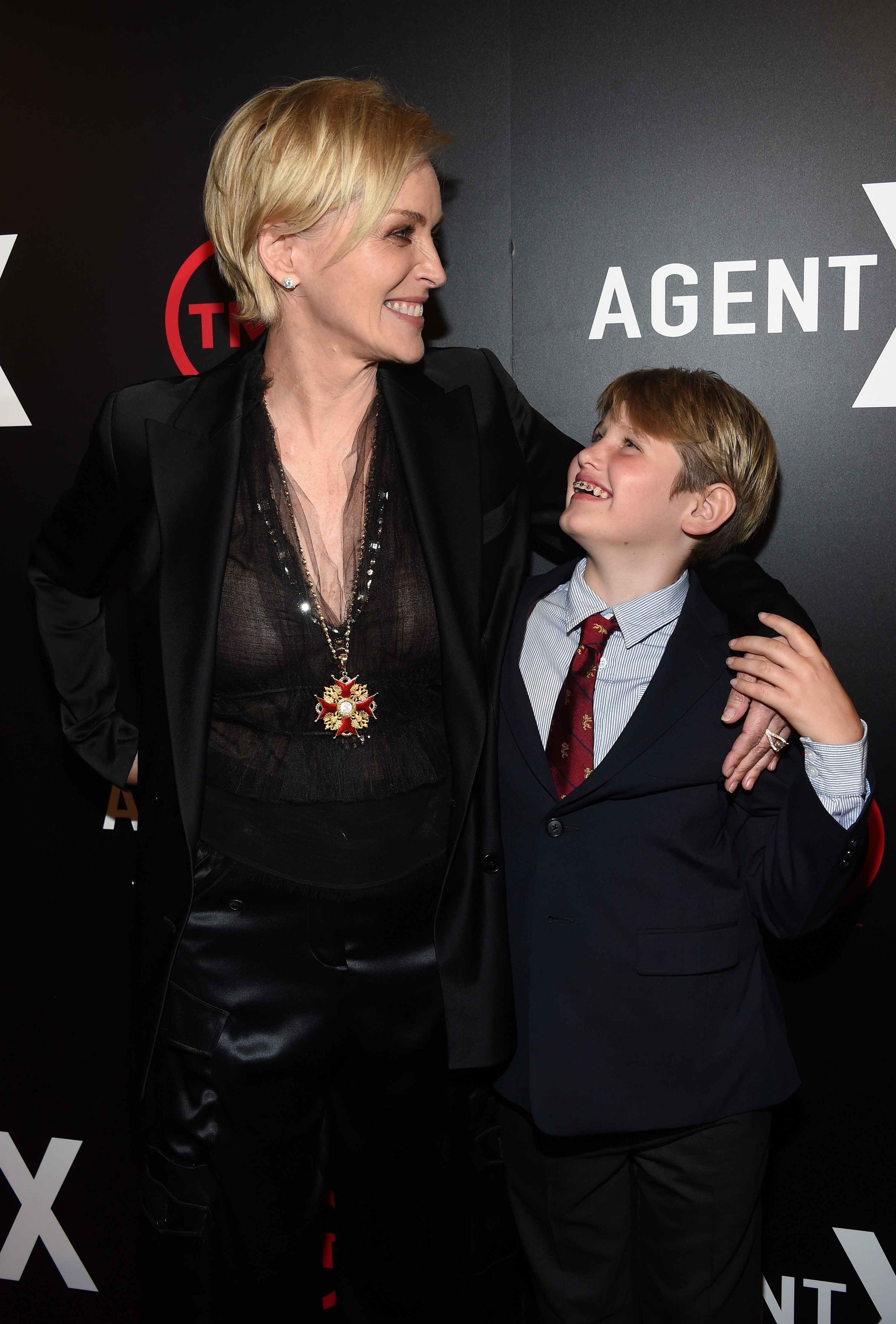 All three of Sharon's sons currently live with her in West Hollywood, and she reflected on her decision to adopt in a 2019 Mother's Day article for British Vogue.
"I'm now a single mother with three adopted sons, and it has been the great privilege of my life to raise them," she wrote at the time.
"When you adopt, you realize any child could be your child, any person could be your relative," Sharon added. "After that you never see the world in the same way again. I'm connected to everyone on this planet. And that's a miracle in and of itself."
Meanwhile, being misled into filming the Basic Instinct nude scene isn't the only inappropriate behavior that Sharon has had to deal with in her career.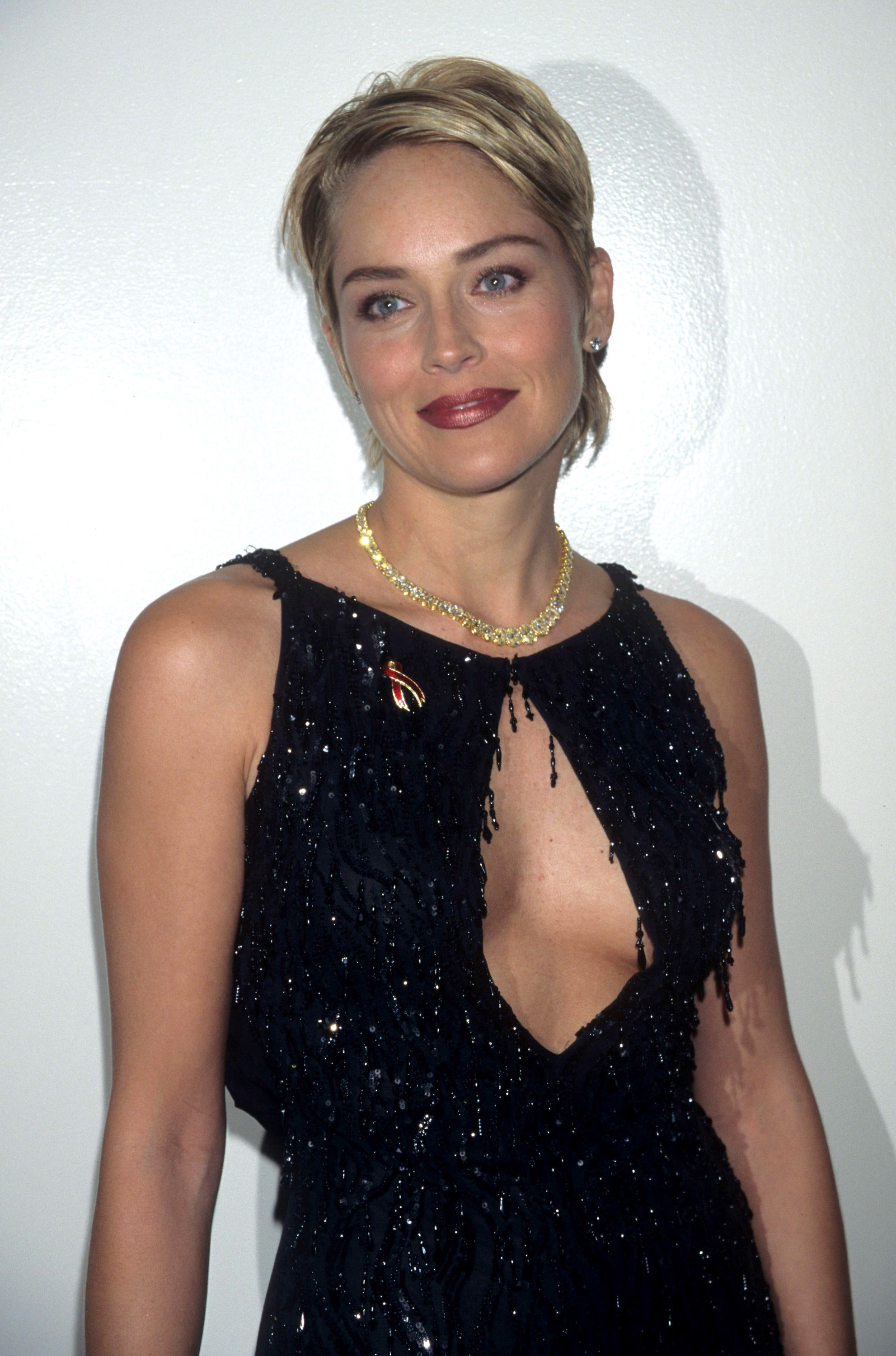 Elsewhere in her memoir, the star recalled a producer suggesting that she had sex with a male costar in a bid to improve their "onscreen chemistry."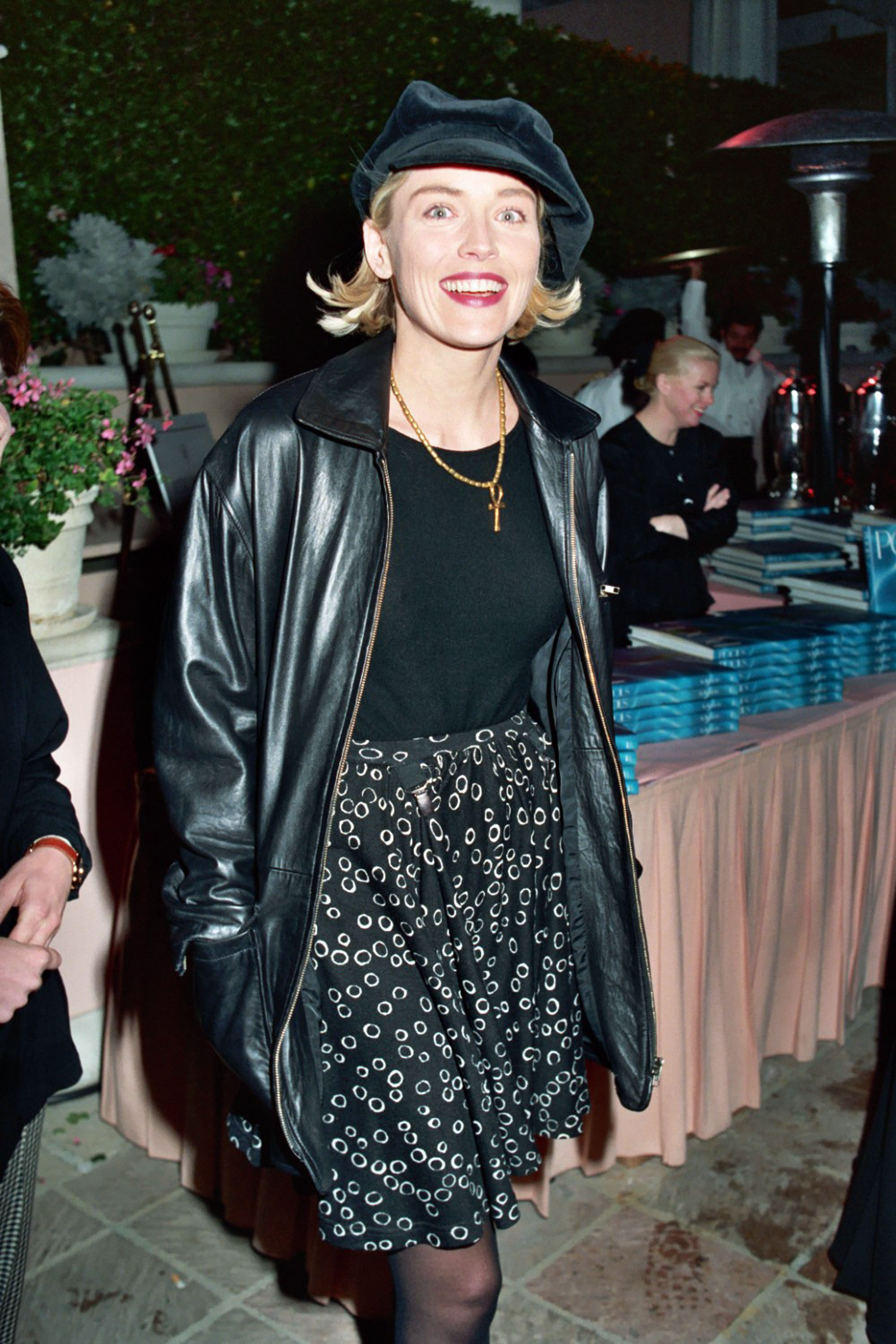 Sharon remembered thinking at the time: "You guys insisted on this actor when he couldn't get one whole scene out in the test. Now you think if I fuck him, he will become a fine actor? Nobody's that good in bed."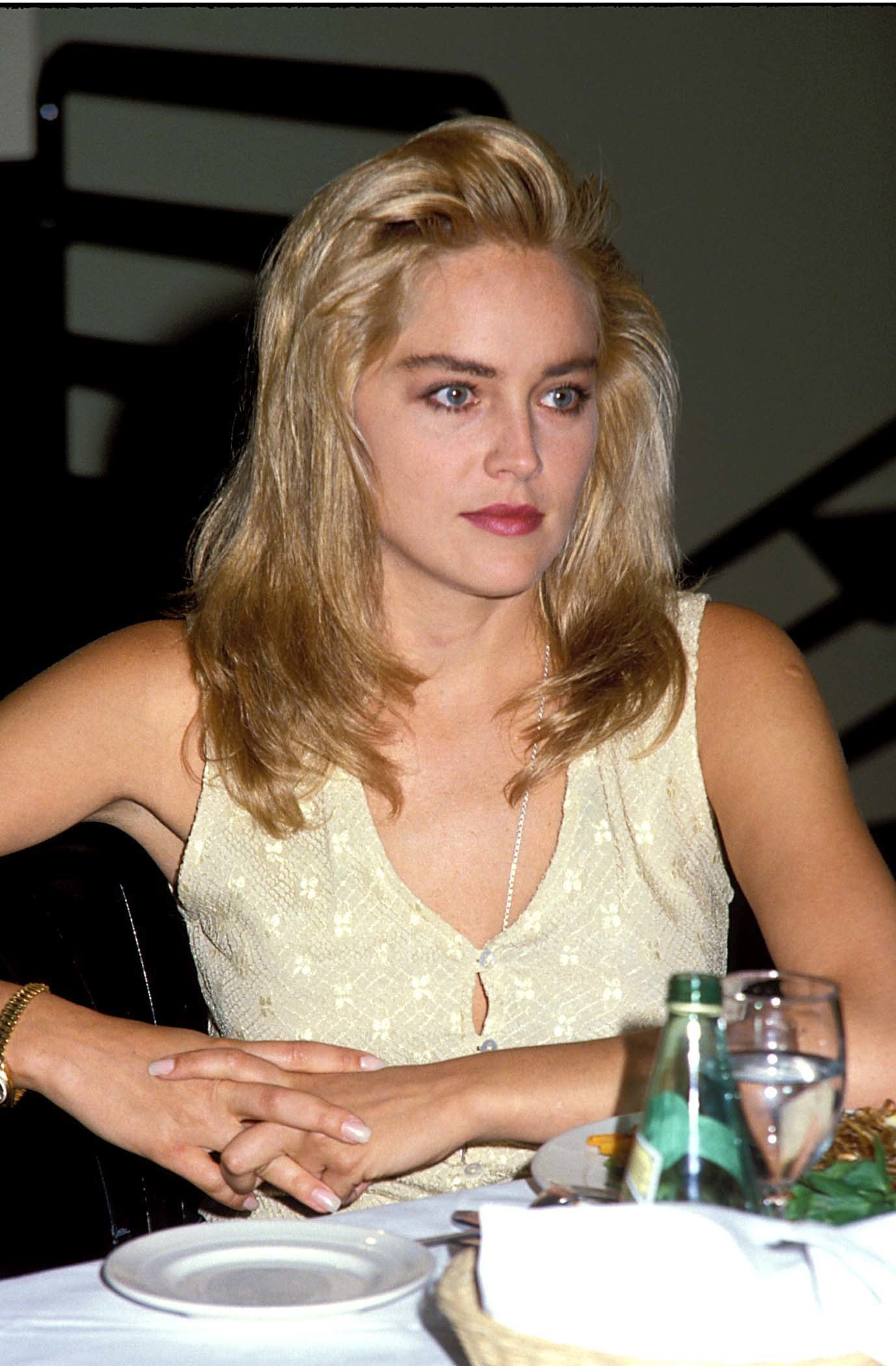 "I felt they could have just hired a costar with talent, someone who could deliver a scene and remember his lines," she added. "I also felt they could fuck him themselves and leave me out of it. It was my job to act and I said so."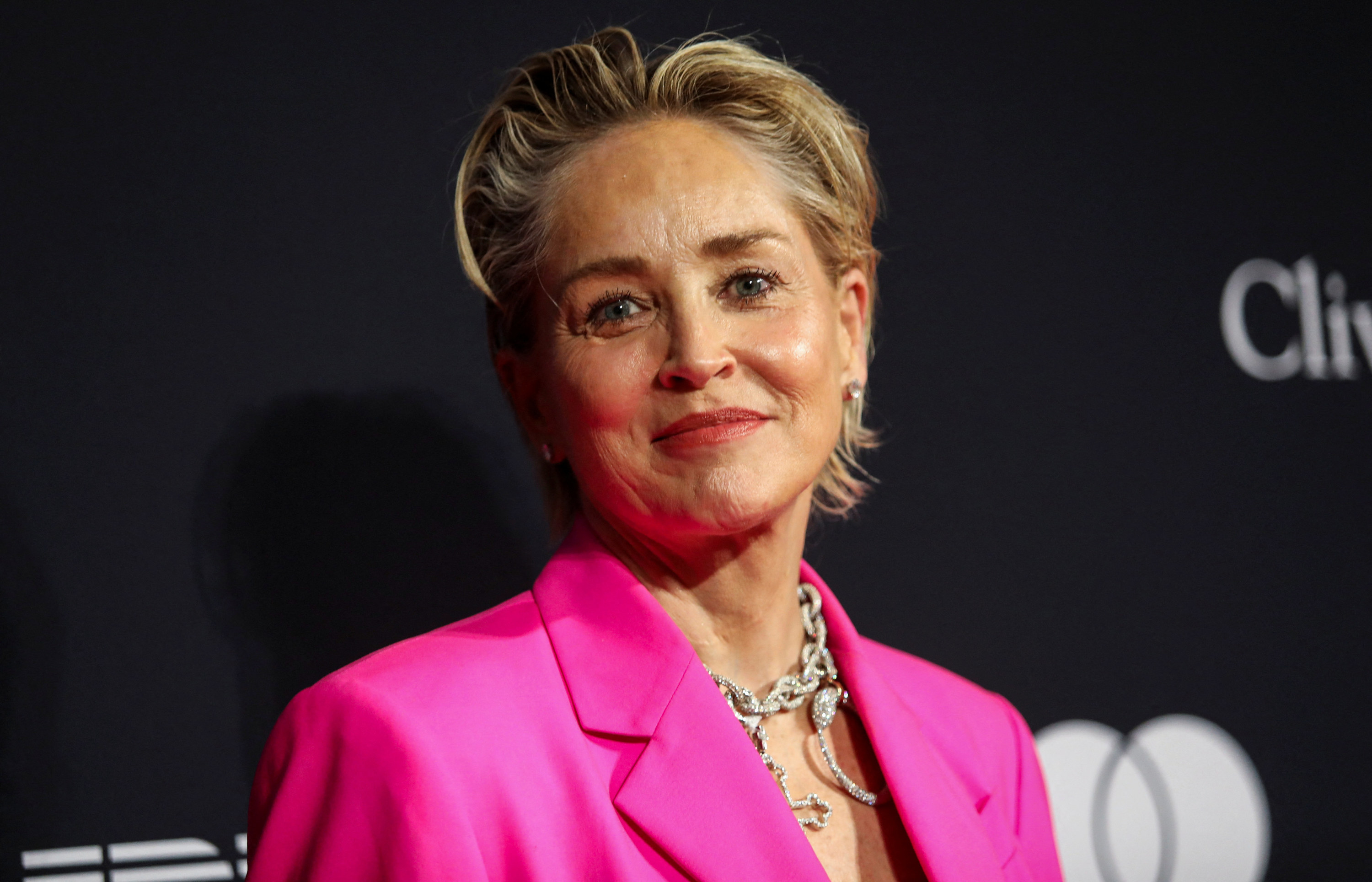 Sharon also said that a former manager told her that she wasn't "fuckable," and a director — who she described as a "#MeToo candidate" — refused to shoot with her because she would not "sit in his lap and take direction."